What you wear reveals everything about your personality. Significantly, since the Pakistani fashion behemoth has always strengthened on women's wear, I quote Coco Chanel: "A girl should be two things, classy and fabulous!" Hence, we can understand that fashion is a language of both, body and soul.
Adding to that, thanks to our top Pakistani designers 2020, who have intricately designed and introduced us all to ensembles which speak nothing but sophistication.
Nothing has stopped their efforts in the past, not even COVID-19 global pandemic this year. Continuing to offer stylish apparels without compromising on aesthetics, I bring you all the top designers under one umbrella.
Come check them out, order online and shop away!
Zara Shahjahan
Zara Shahjahan is a popular name in the fashion industry these days. Nose-diving from ready-to-wear lawn choices to luxury Prêt, this brand will win your heart right away. Exhibiting a unique variety every season, clothing categories such as Ralli, Nakshi, and Cross Stitch are too hard to resist.
Hit Zara Shahjahan today and be spellbound. Priced between (pkr 6,000- 30,000), this brand offers something for everyone.
Maria.B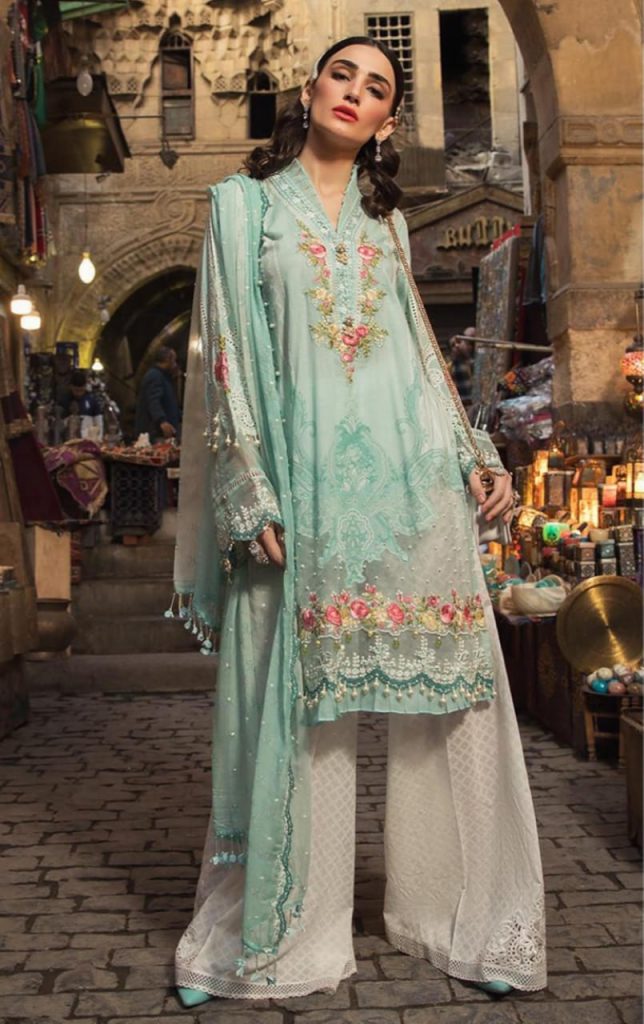 From dreamy pastels to eye-catching prints, intricate hand embroidery to cascading dupattas; Maria B is a fashionista who really knows how to make a style statement.
Moreover, she adequately places her army of minions at work, who hand-in-hand create pieces for her fans to relish. Additionally, her design philosophy is deep rooted in originality, trend and constant amelioration.
Additionally, introducing a new line, 'Mommy n Me', Maria. B can be seen playing with colors, cuts and a variety of textures for all ages in 2020.
Warda Qutub Khan
Another name that is not short of an introduction, WQK has spread the love for Pakistani clothes. Detailed embroideries, classy buttons, tassels, embossed, and appliqué fabrics; all of which will never go out of style.
Moreover, this year, we can witness beautiful chicken Kari and organza kurtas. Apparently, they have dainty laces and pretty mirror work on them. Moreover, since they are nothing but breezy and light, these ready-to-be-picked pieces are easy to wear in summers.
Everthine by Samar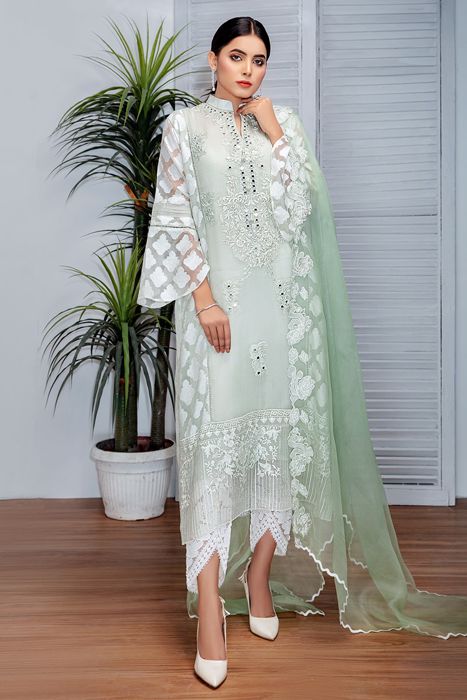 Established 3 years ago, Everthine has jumped the bandwagon quickly, imbuing the local fashion industry with modern apparel. Additionally, amalgamating traditional handcrafts and colors infused with modern cuts and fabrics; she has gained fame for the right reasons.
Also, new arrivals 2020 include a variety of fabrics. Namely, cotton-net, organza, chicken, chiffon, silk and many more. Certainly, this house is an insignia of fashion, creating ensembles you can't take your eyes off. Check them out on Instagram or visit their website.
Elan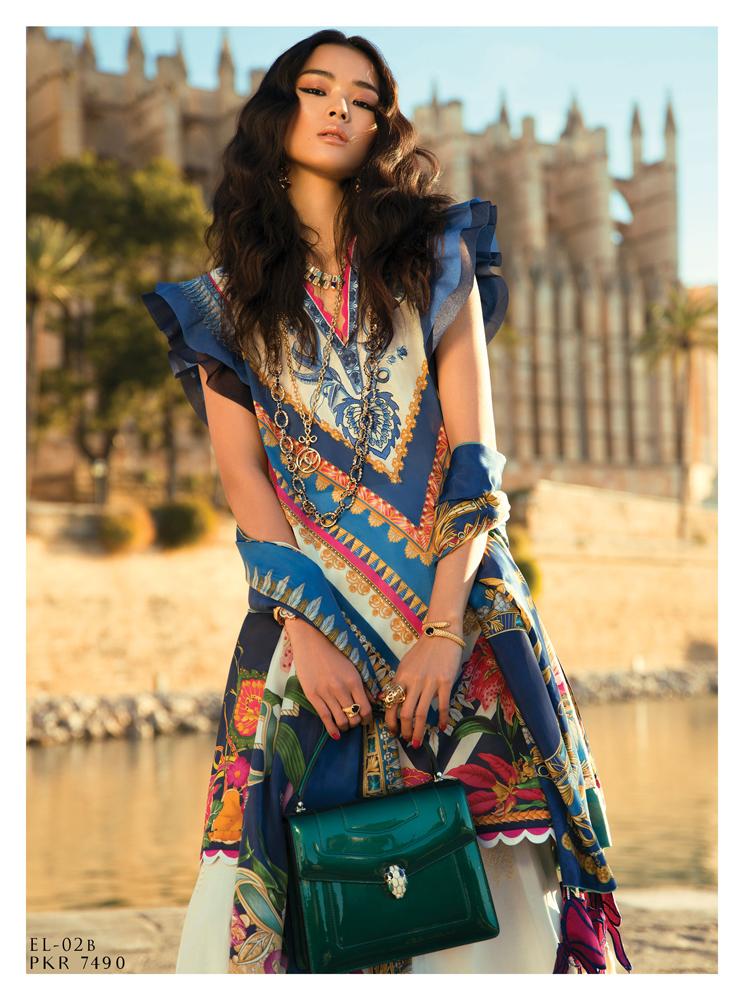 You will never feel the need to hit any other store for clothes if you join the Elan family. Their coveted couture pieces speak volumes about elegance, style, and trend. Apparently, this power fashion-house gained the spotlight due to their thoughtfully crafted evening and bridal wear.
However, since 2012, casual clothing became the talk of the town and is still being liked by hundreds. Additionally, their collection is a summer must-have because the fabric they offer is cool, airy, and comfortable.
This year, their formals have eye-catching resham and chiffon florals, delicately embellished with filigree, stones and sequins in varying shades.
Saira Shakira (Pakistani designers)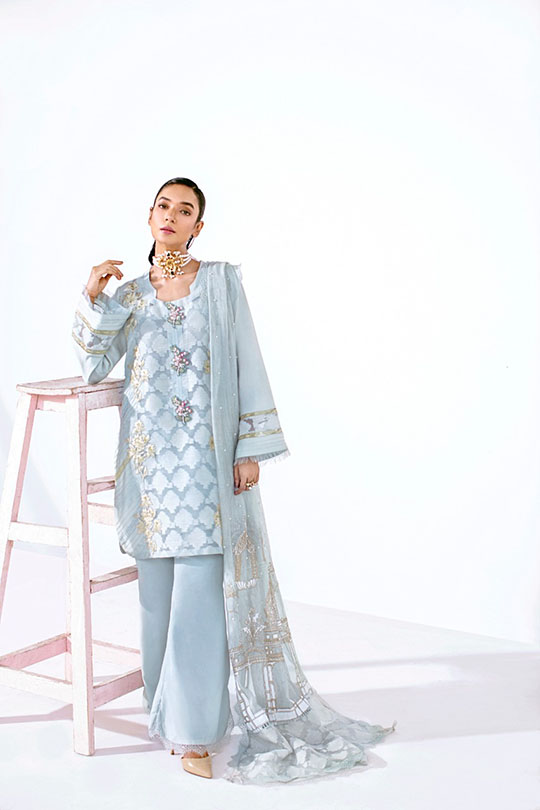 If you truly want to stand out from the crowd, this brand run by the amazing duo should be chosen. Hands down, their collection always drops jaws, making your average evening festive just because of the chic clothes.
Their color palettes are diverse, cuts unique and designs to die for! Moreover, catering individual needs, choose their latest dresses and take your look up a notch, or ten! Currently, their collection has unveiled in pastel hues and nudes.
Shehla Chatoor
Certainly, a quintessential atelier, Shehla Chatoor is a famous name in the fashion industry. Wearing Shehla Chatoor means a great deal because her signature pieces are truly timeless and they never fail to impress in any season.
She really knows how to play with nude shades by intricately fusing gold and silver filigree, laces and gotta work.
Saniya Maskatiya
Sania Mastkatiya's design ethos is based on bringing vintage fashion into the modern world through varied cuts and color combinations.
Bringing forward a breeze of fresh and bright colors on the table, this designer truly knows how to make her mark in the fashion world. Bright yellows, magentas, deep blacks and royal blues; you name it, they offer it!
For instance, checkout this gorgeous sunny dress.
Shireen lakdawala
Another inspiring name in the list of Pakistani designers is Shireen Lakdawala. Offering a wide array of luxurious couture, joining contemporary and traditional fashion together elegantly. Also, bringing forward color combos, hues and metallic thread work to life, all pieces are to die for!
Priced between (pkr 10,000 – 25,000), you should at least have one SL apparel in your wardrobe for formal emergencies.
Sana yasir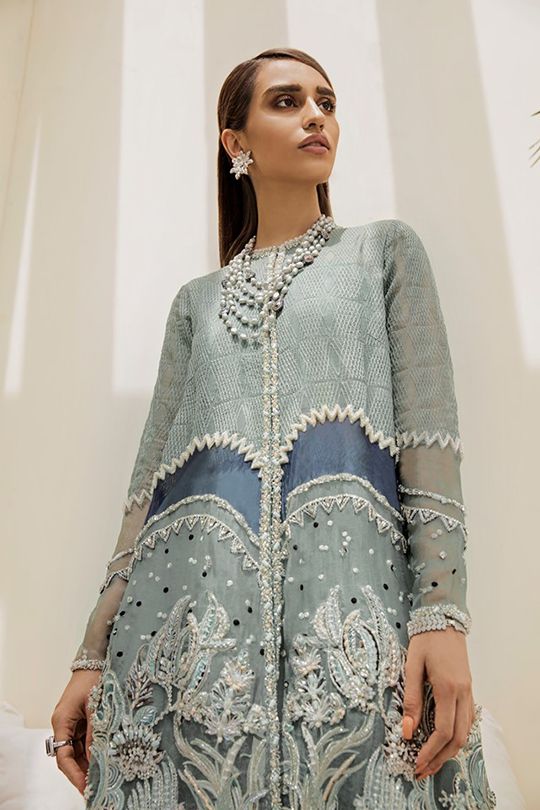 Strutted like a rock-star, Sana Yasir's name permeated the Pakistani designers industry quite quickly. Suffuse, one of my go-to spots gives life to glittering embellishments, floral abstracts, thoughtfully amalgamated fabric, and beautiful silhouettes.
Capturing global audience, Sana Yasir has managed to gain a nice fan-base, and why not? Suffuse creations are absolutely gorgeous.