The Pakistani media industry is a vibrant and growing industry that encompasses film, television, and digital content. Over the years, it has produced numerous talented actors and actresses who have made a significant impact both domestically and internationally.
Every year, tons of people try to join media but are shoved out because of lack of skill or commitment. Nonetheless, Hania Amir stood ground from the moment she made the choice to stay. And she is ruling her era like a boss!
Not only has she has gained a significant fan following but has achieved success in a relatively short period of time. Moreover, Hania is known for her acting skills and her work in both films and television dramas. Consequently, which has garnered her recognition and appreciation from the audience globally.
Here's what you need to know about Hania Amir to become her top fan.
Hania is an Aquarian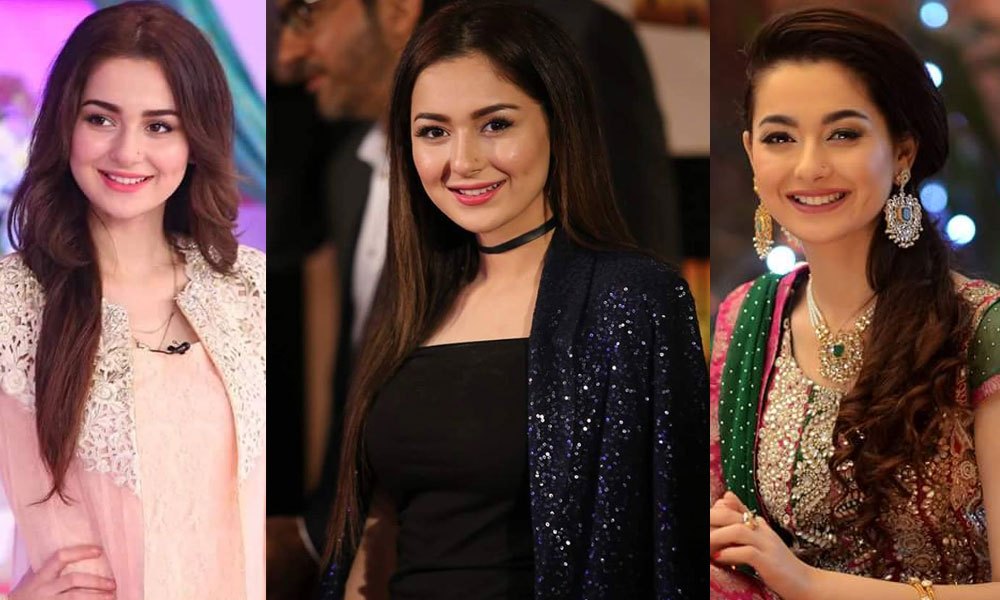 The Aquarian was born on 12th February 1997 in Rawalpindi, Pakistan. While her father belongs to Murree, her mother shares Hinki ancestral origins.
She's the classic Gen Z
Since she was born in late 90's, Hania Amir belongs to the generation 'Z' aka iGen, Gen Z; colloquially known as Zoomers. Known for their profound skill on the internet due to an adequate access all the time.
Like we all know, Hania is extremely active on social media and makes sure she uploads everything on her gram. From major life updates to daily tackles, her fans are never unaware of what she's up to.
Honestly, don't we all adore her funny dance clips and cool singing videos with her buddies! She truly loves exploring filters and they are not limited to Instagram as SnapChat also tops the list of her favorite platforms.
Acting just fell on her lap and she capitalized on the opportunity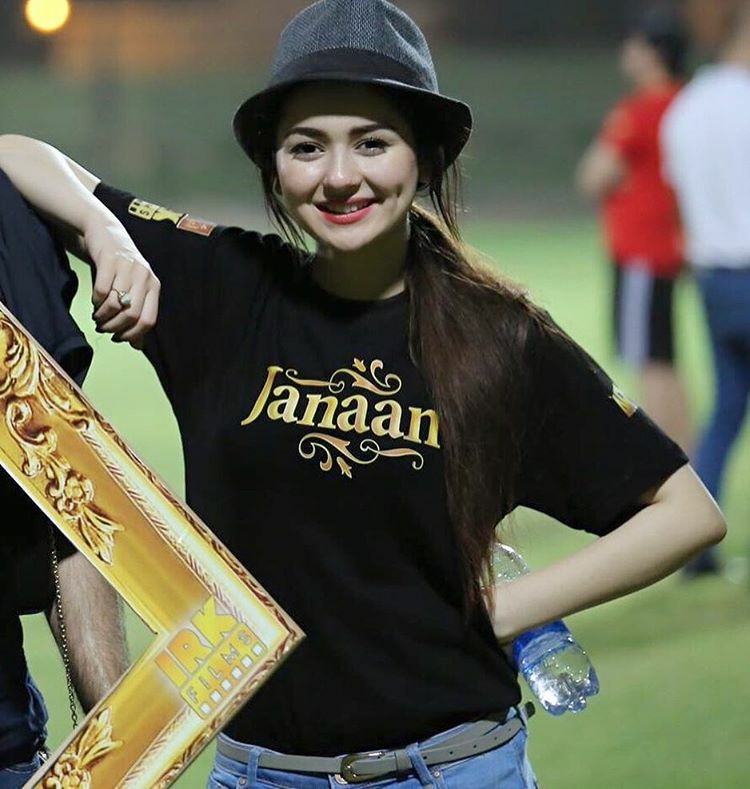 Believe it or not, Hania Amir did NOT follow the regular path to join the media industry. Interestingly, while she was a university student at (FAST-NUCES), she randomly auditioned for the feature film Janaan. The filmmaker, Imran Kazmi saw her and cast her as the bubbly Pashtun girl as a supporting actor.
Ever since the release of Janaan in 2016, Hania Amir became the talk of the town and kept signing every role that was thrown at her.
Fashion Designer before A-list Actor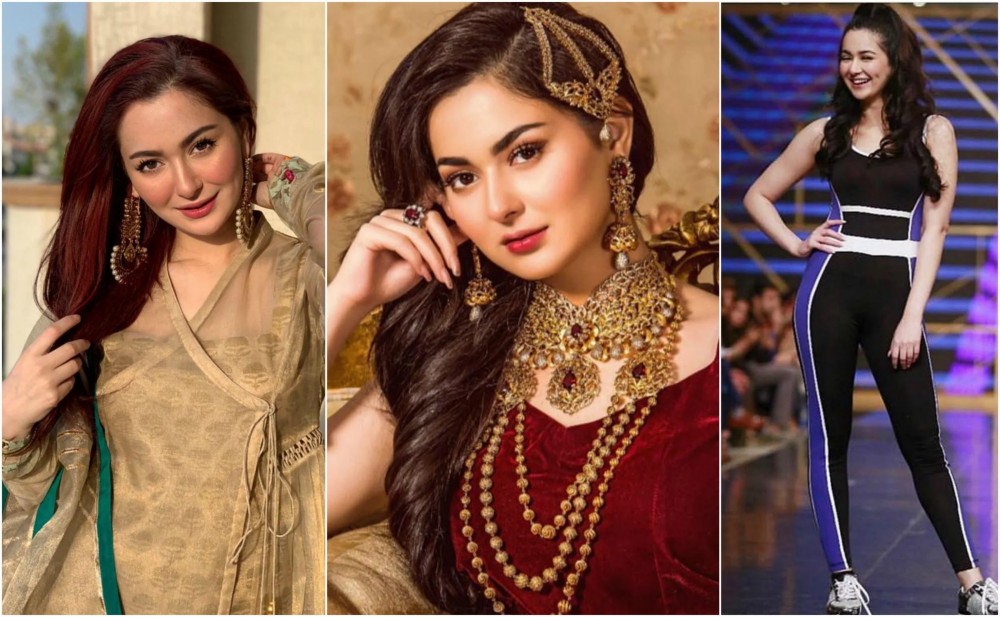 Before her life changing audition at her university, Hania was studying fashion designing. Don't we all love her dressing sense? Interestingly, she still crafts outfits for herself and her loved ones. However, her mother wanted her to become a doctor but Hania decided to pursue acting.
She's a Foodie
Despite Hania Amir's cute petite physique, she's a huge foodie. She loves food above everything. It is rumored that biryani is her favorite dish, but others say she loves prawns and sushi as much.
These videos say it all!
Cousin Alert: Armeena Khan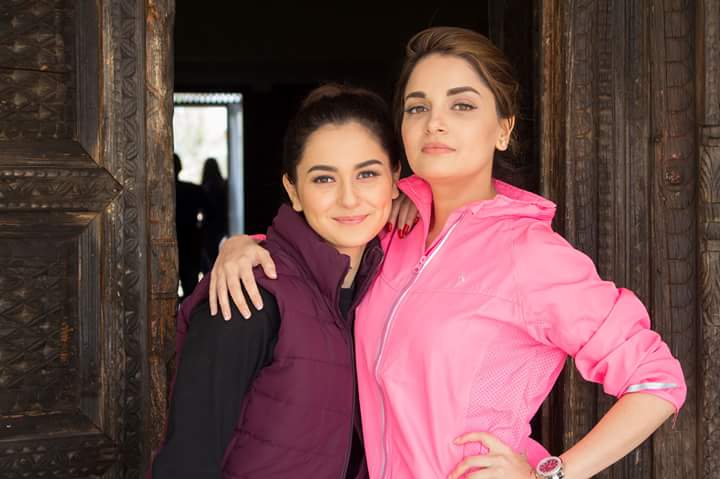 Both actresses from Janaan 2016 are cousins. Not only do they share a friendly bond but we can see how smooth their chemistry is on screen. Hopefully we will witness them together again soon.
Born to Travel and Explore
Hania has resided most part of the life in the beautiful capital of Pakistan. However, her energetic and bubbly personality pairs well with her choice to travel the world and explore the horizons. While she travels a lot for her professional photoshoots and drama series shooting, she also takes trips with her close friends to cool global destinations.
Hania's Top Productions
Hania is still new in the Pakistani media industry. She chooses her work wisely and rejects many projects as well. As for her television work, she has worked in Titli, Phir Wohi Muhabbat, Mujhe Jeeney Do, Ishqiya, Sag-e-Mah, Mujhe Pyar Hua Tha.
Moreover, when feature films are concerned, she has Janaan, Na Maloom Afrad 2, Parwaz hai Junoon, Load Wedding and Parde Mein Rehney Do under her belt.
Awards and Accolades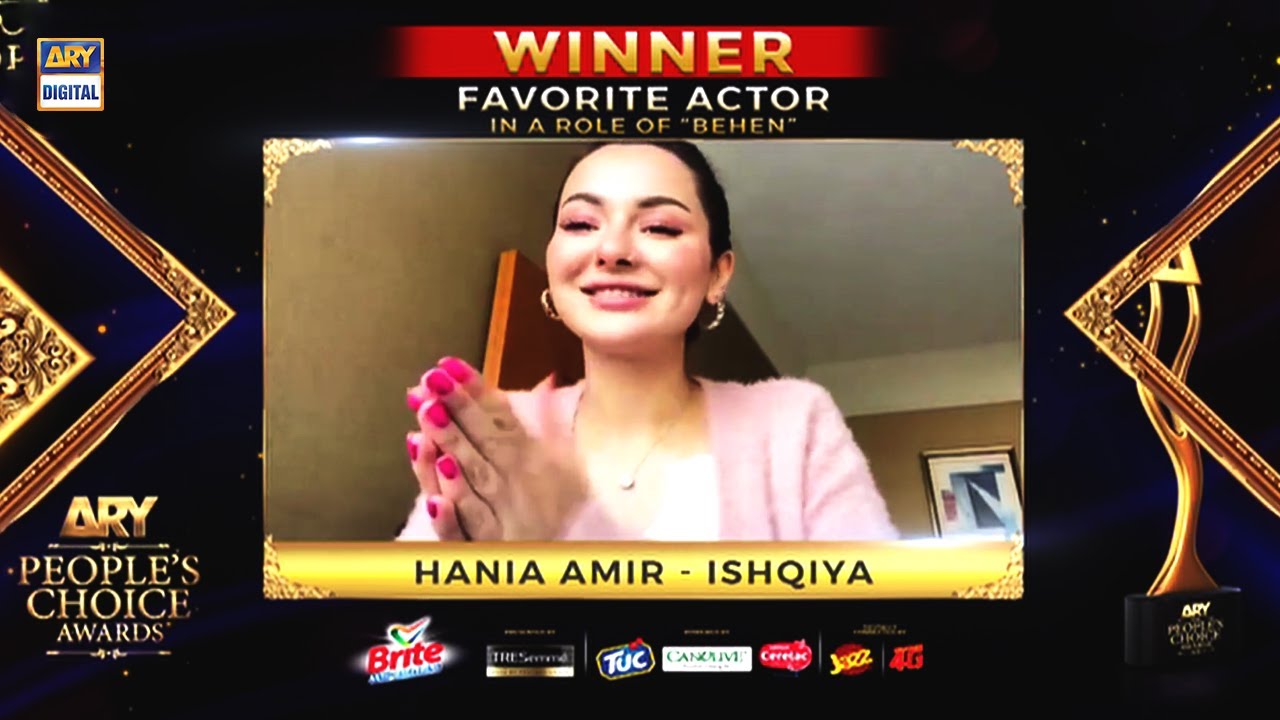 Although Hania Amir has only worked for 7 years, she has managed to bag so many awards in such a small amount of time. She was nominated for the best supporting actress for Janaan but she didn't win.
However, in 2017 she won the Best Television Sensation Female at Lux Style Awards for Phir Wohi Muhabbat. Later, she bagged the Most Stylish Actress at Hum Style Awards 2018 and similar awards in 2021 and 2023.
Hania's Favorites
As for Hania's favorites, her favorite color is blue, her favorite pet is dog and her favorite tourist destination is London.