Making the right makeup choices is tricky. Your complexion, skin tone, undertone and texture need to be addressed, and formulas don't always live up to their name. On the other hand, there are a myriad of cosmetic brands stomping the makeup aisles and brand ads popping up on our screens daily. So how does one choose the best makeup brand after all?
It is also important to highlight how all of us waited for someone to come back from UK or USA to bring our long list of high-end makeup products. Today, so many amazing Pakistani cosmetic brands have made it effortless for us by fashioning cost-effective products. Not only are they one click away online, but are also available in local malls, stores and brand shops nationwide.
Lipsticks in standout colors, eyeliners, foundations for all skin types and even eyelashes – you name it and Pakistani makeup brands have the right products for you.
With that said, after a lot of thought and research, here are the best of the best Pakistani brands you can trusted blindly when it comes to adorning your appearance.
Sapphire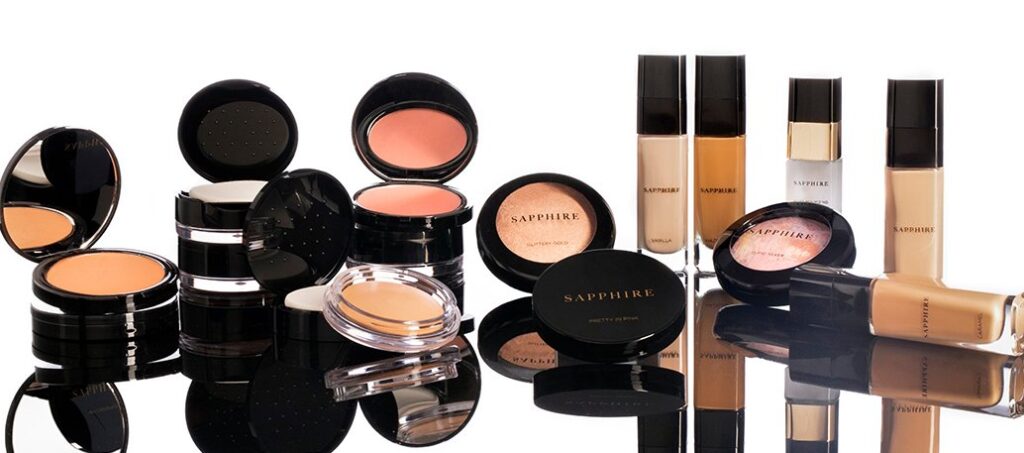 Sapphire Pakistan recently launched its makeup line and everyone fell in love with it right away. Apparently, the products are long lasting, budget friendly and can easily pass as dupes of high-end brands.
What I love the most are the beautiful shades they are offering in lipsticks and lip pencils. From lip contour pencils to lip crayons to lipsticks as well as lip glosses, there is a huge range of lip stamps available in mesmerizing colors.
The prices begin from pkr.990 and go up to pkr.1500. Hence, I believe they are pretty affordable as they last for more than 5 hours straight. Do check them out.
J.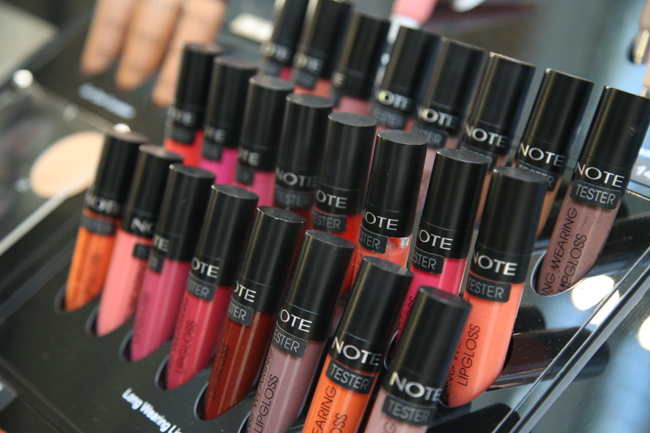 J. is known for its seasonal clothing collection for men and women. Moreover, their offered range of fragrances is unparalleled for sure. Additionally, their makeup line is no different. Indeed founded top makeup crafters, the J. makeup line includes high quality eye-shades, eye liners, lipsticks and even lip glosses.
What's unique about them are their mineral lipsticks. With a creamy texture combined with a standout color, what more could a girl ask for in just pkr.1500?
Apart from these, if you are in search for long lasting eyeliners and eye pencils, nothing beats J. collection. Be sure to check out their online store for seasonal sales and discount offers.
Satrangi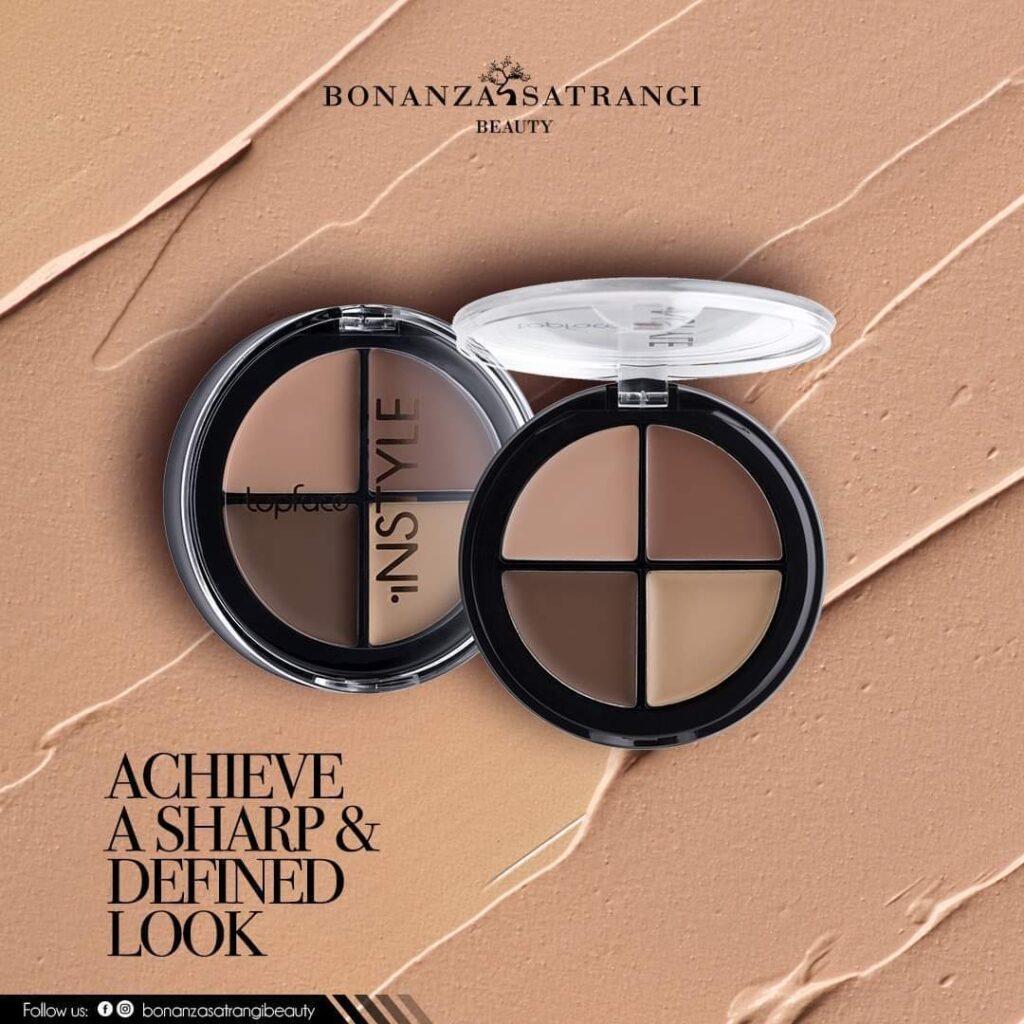 Renowned for its eye catching collection of ensembles now also offers a wide range of cosmetic products. Satrangi tops the list of Pakistani makeup brands because of its cost effective options.
Whether you need lipsticks, eye-shades, eyebrow gels, mascaras and even foundations and concealers; Satrangi has everything under one roof. Moreover, Satrangi showcases so many cool colored nail paints you simply can't keep your eye off from.
Mussarat Misbah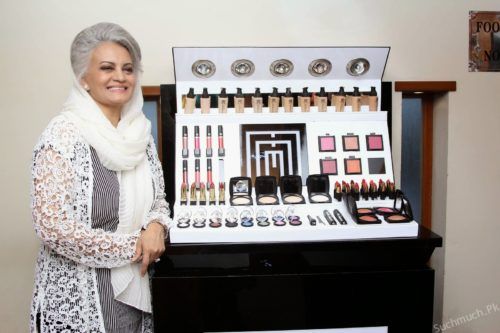 Massarat Misbah is another famous Pakistani brand that stands tall since decades. Apparently, her makeup line is on the pricier end as compared to other local vendors.
It is safe to say that she was one of the pioneers of a high quality cosmetics line especially crafted for Pakistani skin tones. Above all, MM foundations are the bomb if you want full coverage and a long lasting finish.
Beautify by Amna

This is an incredible beauty brand crafted for beauty lovers. Beautify by Amna by Suleman has a super gorgeous range of blush-ons, hydrating and glowing serums, foundation primers, foundations and lots more. Moreover, the amazing eye shadow palletes include summer call, by the ocean, the holiday 'rose gold' and the holiday pink palette. BBA by Suleman also offers incredibly voluminous lashes and you can also purchase lash scissors and lash applicators from their website.
The prices are slightly hefty, however the products simply speak for themselves from the first application.
Luscious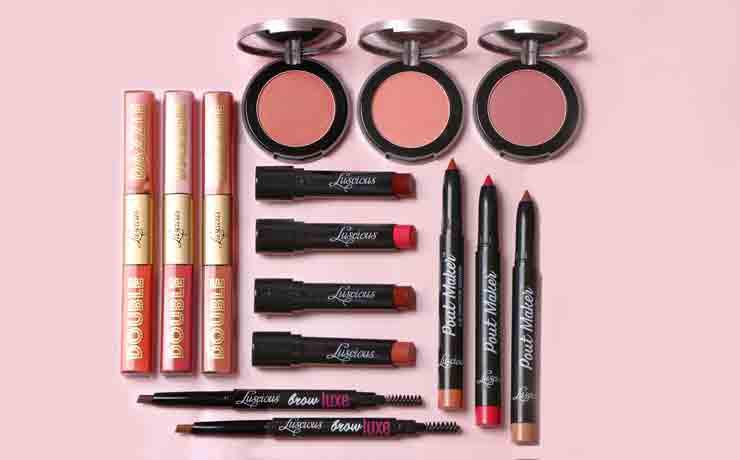 Mindfully formulated makeup products since decades, Luscious offers cruelty free and vegan originals for everyone. From lustrous lip shades to glowy foundations in creamy texture as well as camera finish foundation sticks, everything the brand sells is top quality and ideal for Pakistani women.
Luscious Cosmetics offer beautiful palettes and they are not expensive either. Moreover, you can check out their complete range on their official website for a deeper insight.
Medora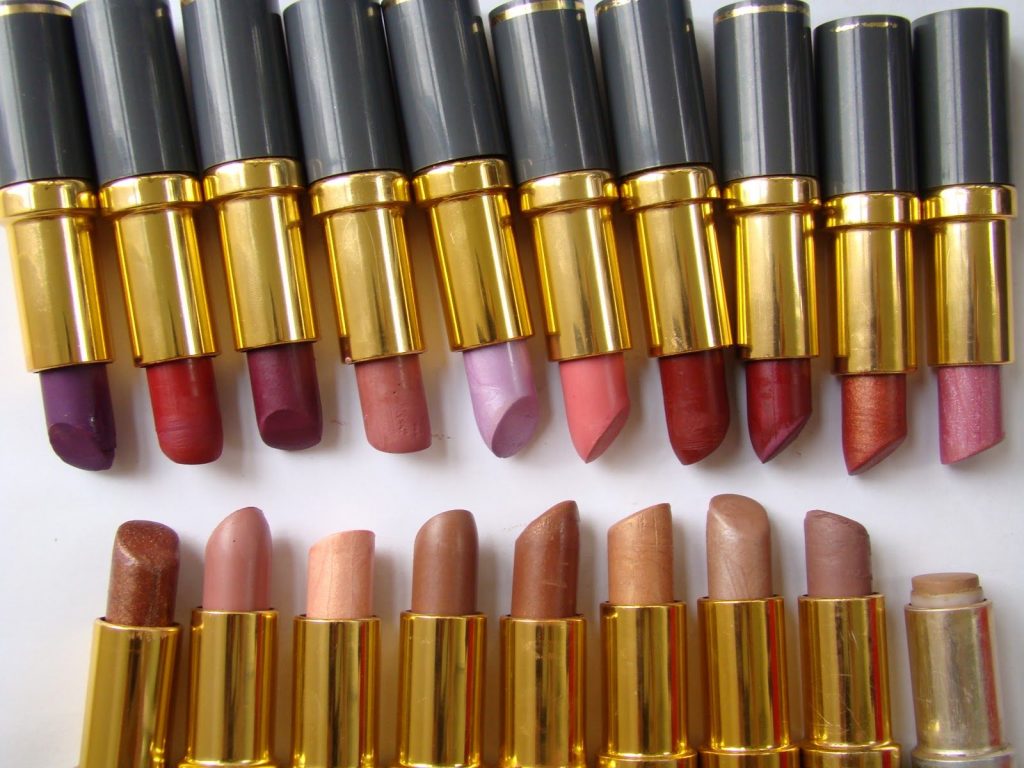 When it comes to a cosmic range of lip shades and textures, Medora reigns supreme. Undoubtedly, Medora's lipsticks really suit Pakistani women in the humid weather. Not only do they last for hours, but they surely need the most minimum touch up.
Medora can easily pass as a supreme dupe for Mac lipsticks as it offers unique shades and colors you will not find anywhere else. And the best part is that you can purchase a single lip color for only pkr.200.
Another top of the line product from Medora is their nail paints. Additionally, they are totally affordable, crack free and long lasting.
Saeed Ghani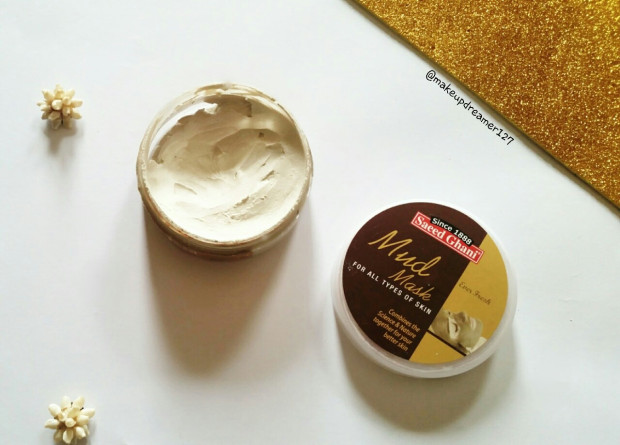 Saeed Ghani is the most superior organic dealer in Pakistan. Everything they offer is fresh, organic, vegan and cruelty free. Their makeup range is small but is definitely worth the buy. Especially, when it comes to kajals and eye kohls, nothing beats Saeed Ghani.
Christine Cosmetics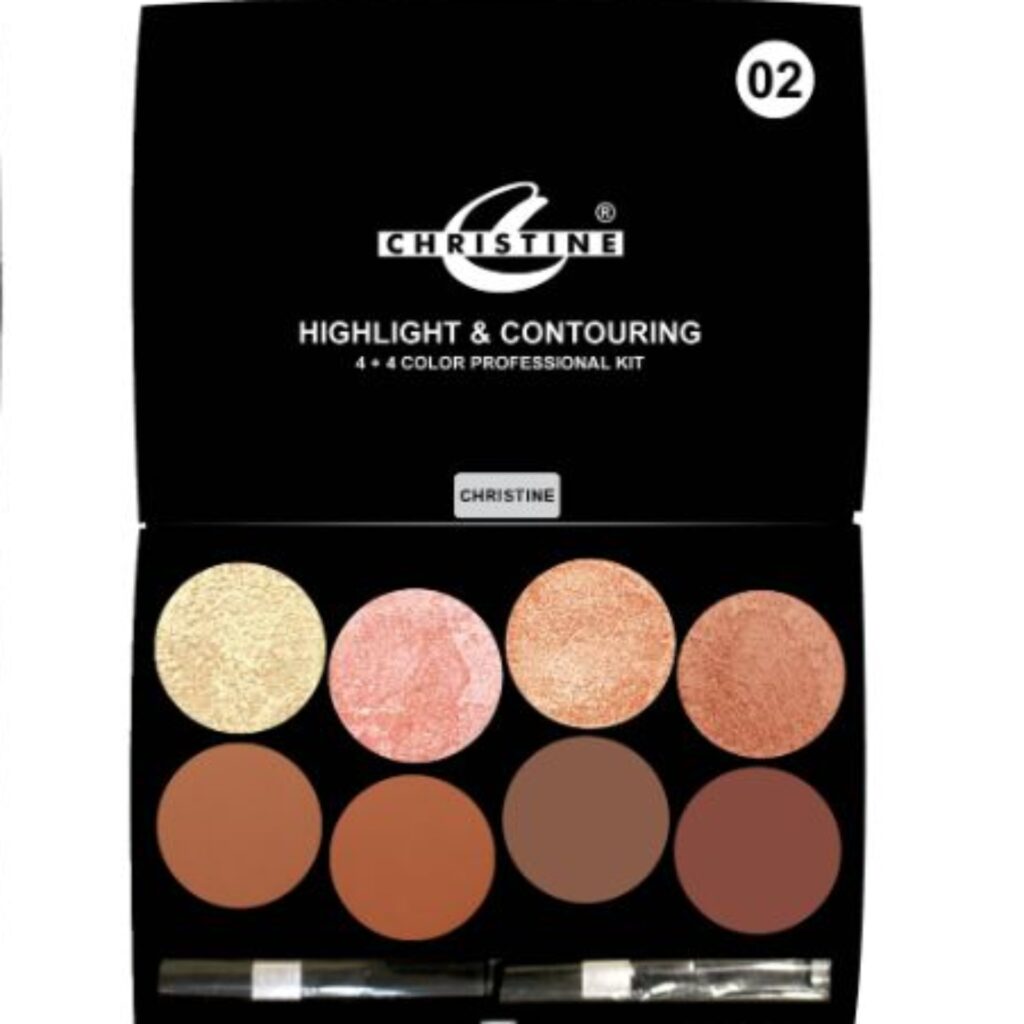 Christine Cosmetics is ideal for the budget friendly peeps. I wouldn't say the quality surpasses the other local makeup brands but it surely caters a specific class that doesn't want to spend too much on cosmetics.
Christine also offers a wide range of products in the shape of eye shadows, blush ons, contour kits, lipsticks and even eye liners.
Atiqa Odho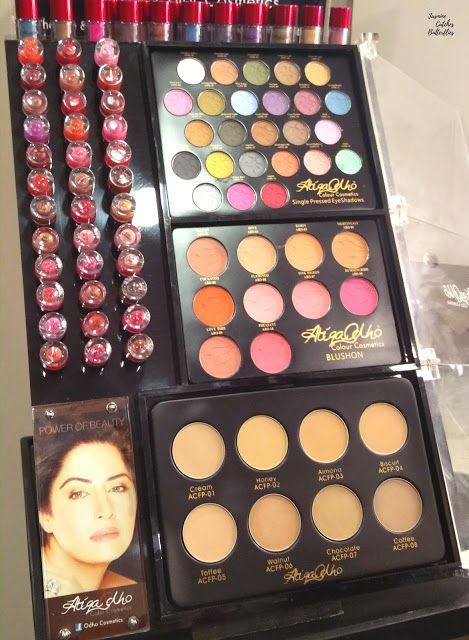 Atiqa Odho is known for her presence in the arts and culture line since decades. She was an icon in modeling, acting and today, her makeup line speaks for itself.
Odho Cosmetics is an ISO certified makeup line to enhance your facial features like none other. The blissful lipsticks come in soft as well as bright shades while the eyeshades are pigmented, ideal for festive occasions.
You can purchase bundle offers at discounted rates or opt for single pieces too.
Organic Traveller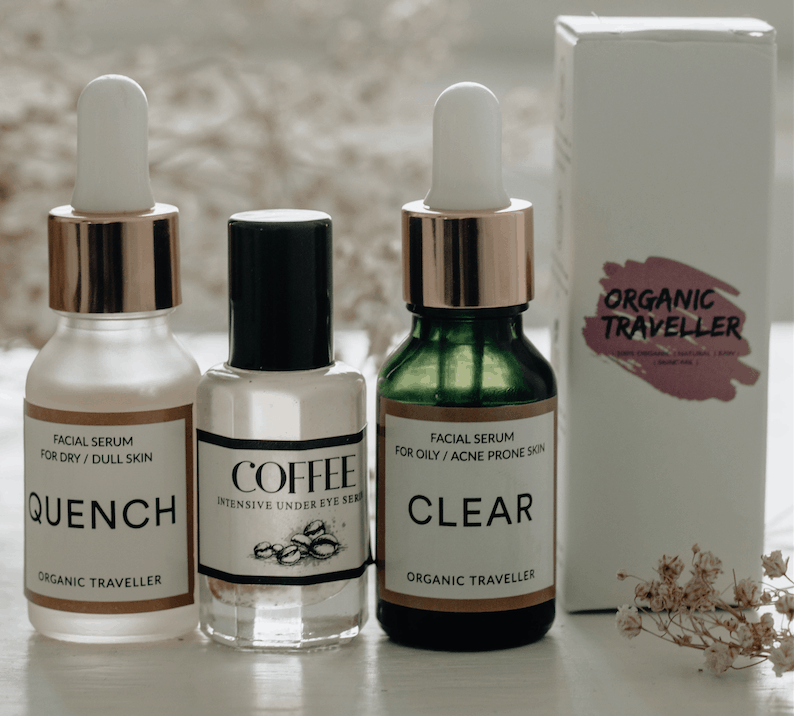 Relatively new to the scene but storming the internet with success, Organic Traveller is a sweet brand that offers budget friendly facial serums. Unlike others, you will find organically formulated oil based serums namely Quench, Clear, Rewind and Coffee.
These facial serums help keep your skin hydrated, decrease fine lines and wrinkles and even help with acne scars. On the other hand, they also offer miracle face wash and their signature glow tonic.
The best part is that all the products are budget friendly and super amazing. I use their serum on a daily basis.
Conatural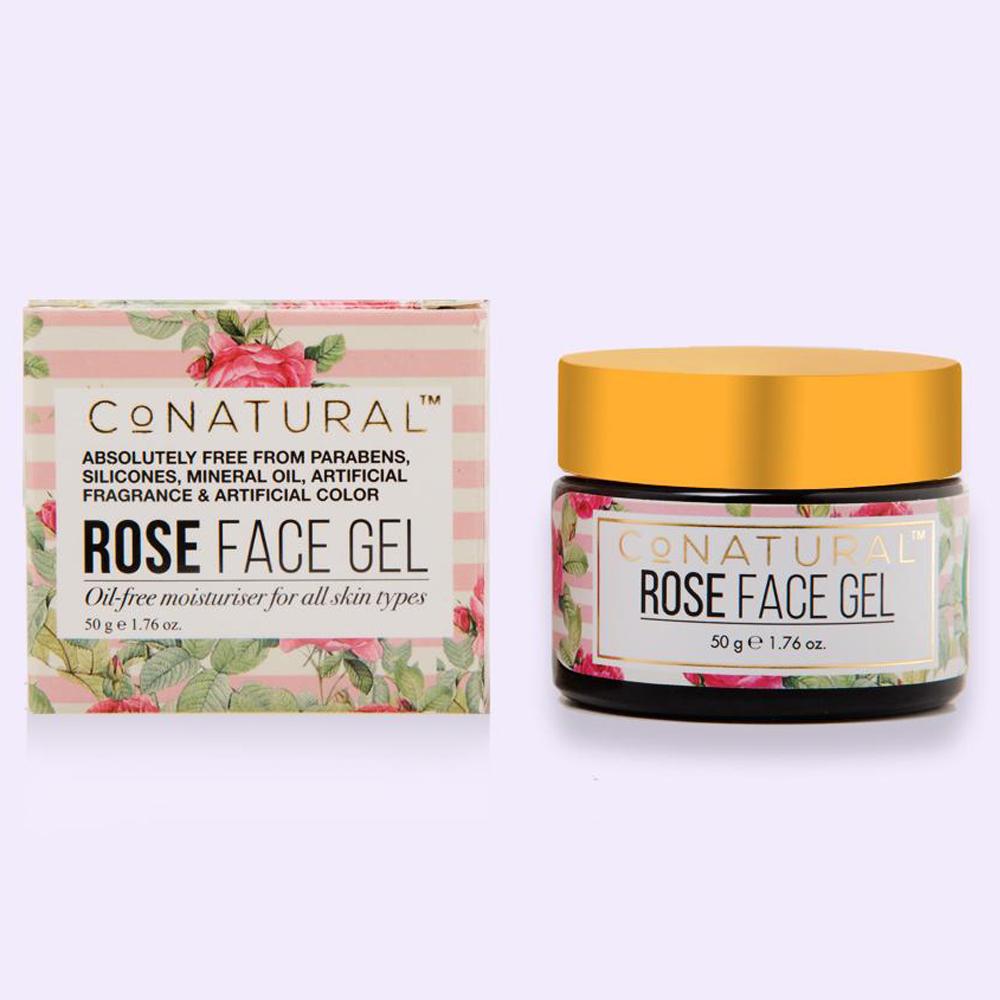 Conatural is gaining the recognition it deserves because it is too good to be true. It deals with organic skincare products that are eco-friendly and safe for all skin types.
Enjoy a variety of soaps, moisturizers, lotions scrubs, face masks, serums, mists and so much more. Apparently, they also offer a complete range of skincare for babies too. Isn't it so cute.