Talk show hosts in Pakistan certainly know how to add an extra "oomph" in just about anything. That being said, it simply cannot be denied that Pakistan is swimming with potential. And, our media industry is a living, glaring example of this fact.
There's a myriad of television shows, whose hosts are doing an exceptional job. Because they are doing so well, they are also being paid handsome checks as compensation! I would say, well-deserved!
Without further ado, here are some of the talk-show hosts from Pakistan who deserve a special mention:
Talat Hussain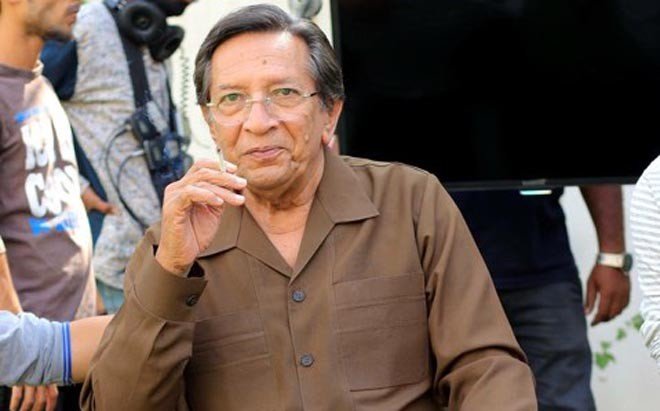 Commonly known as the most highly paid anchor and talk-show host, Talat Hussain hails from Chakwal in Punjab. Without a doubt, he is a glowing example of success and fame. Talat Hussain has worked hard for where he stands today. He has worked with renowned names of the industry.
In fact, almost all major television channels have been associated with him, including Geo news where he is currently employed. Apart from Geo, he has also worked with Dawn News, PTV, and even Aaj TV. Quite an impressive resume I would say!
Shahzeb Khanzada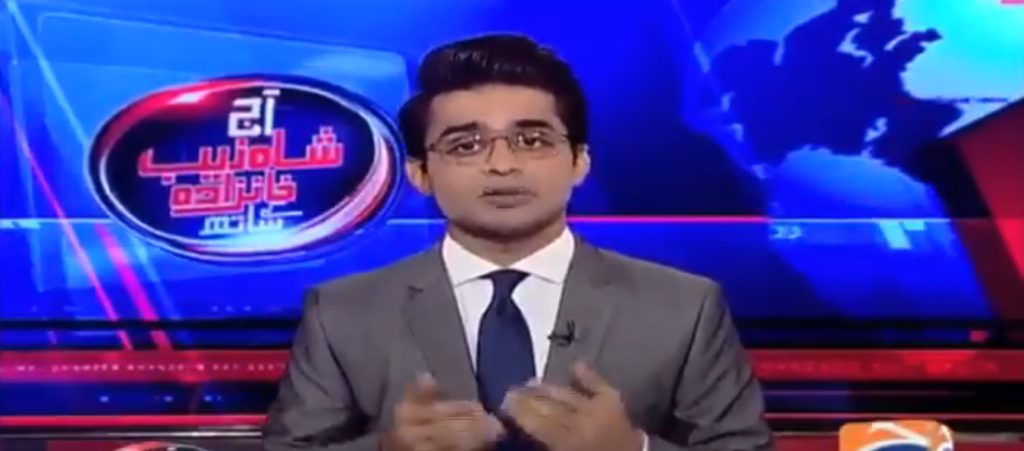 While there is a lot of nepotism in almost every industry, there are also some examples of individuals who have risen to the top purely through hard work. Shahzeb Khanzada is definitely one of them.
Shahzed Khanzada was born in 1986, making him one of the younger talk-show hosts who have risen to the fame of his cader. To begin his career in journalism, he started working with SunBiz TV in 2005 in the hustle-bustle of Karachi.
Then, in 2009 he joined the flanks of popular media group Express-News to host a political talk show. His performance in the capacity of a political talk show host was such that he was able to fill in the shoes of Kamran in his talk show. Geo News decided to change the name of the show from "Aaj Kamran Khan kay sath" to "Aaj Shahzeb Khanzada kay sath".
Mubashir Luqman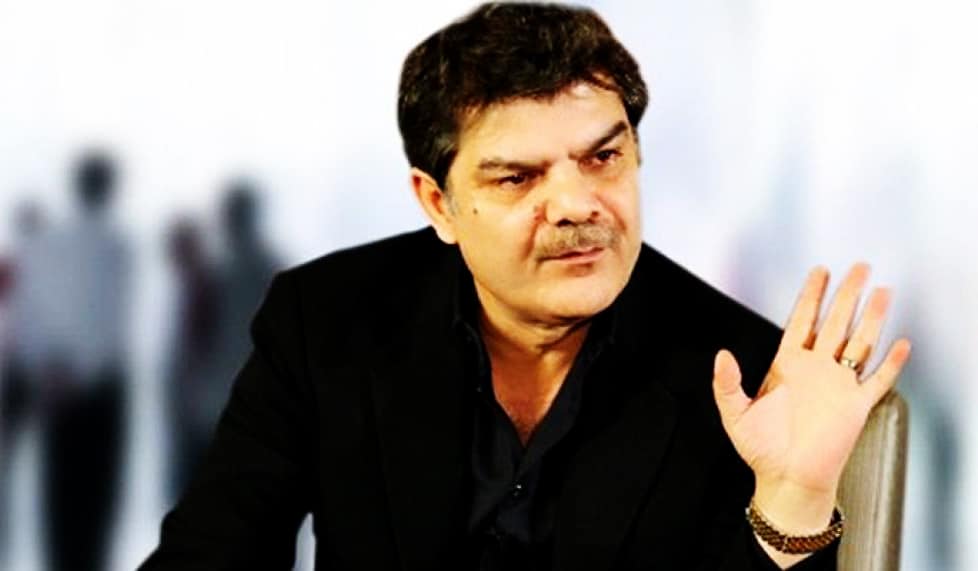 Known far and wide for his immense talent in the field of investigative journalism, Mubashir Luqmans' name definitely lies in the list of highest-paid talk-show hosts in Pakistan. His career began with a humble start as a copywriter. Through grit and wit, he was able to write scripts for the likes of Nestle and Coca-Cola.
Mubashir Luqman is forever chasing the unveiling of corrupt individuals operating in Pakistan. While it is a noble cause for sure, it also appears to be one that has no end in sight! Kudos to him for even trying!
Hamid Mir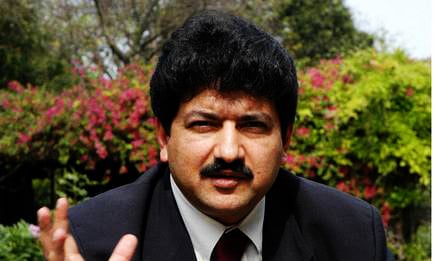 Hamid Mir has created a respectable and revered name for himself in the industry. This is because his pursuit of transparent and true journalism has landed him in the midst of many a sticky spot and numerous dangerous situations. However, isn't that the true spirit of journalism?
Hamid Mir's journey is one that is full of hair raising adventures and escapades. He had the honor of being able to interview Usama bin Laden after the 9/11 attacks. For sure, this isn't something we would have signed up for!
Other than this, he has also conducted interviews of world leaders such as Hillary Clinton, Colin Powell, Tony Blair, and even Nelson Mandela. Of course, he has been able to reach such distinguished personalities owing to his talent and integrity. For his services, he received the National Award known as Hilal e Imtiaz. He also gained a lifetime achievement award and the Most Resilient Journalist Award.
His daring knows no bounds for sure, as he has tackled untouchable giants of Pakistan such as Asif Ali Zardari, Ghulam Ishaq Khan, and countless others. Of course, his paycheck is enviable, but for good reason too!
Kamran Khan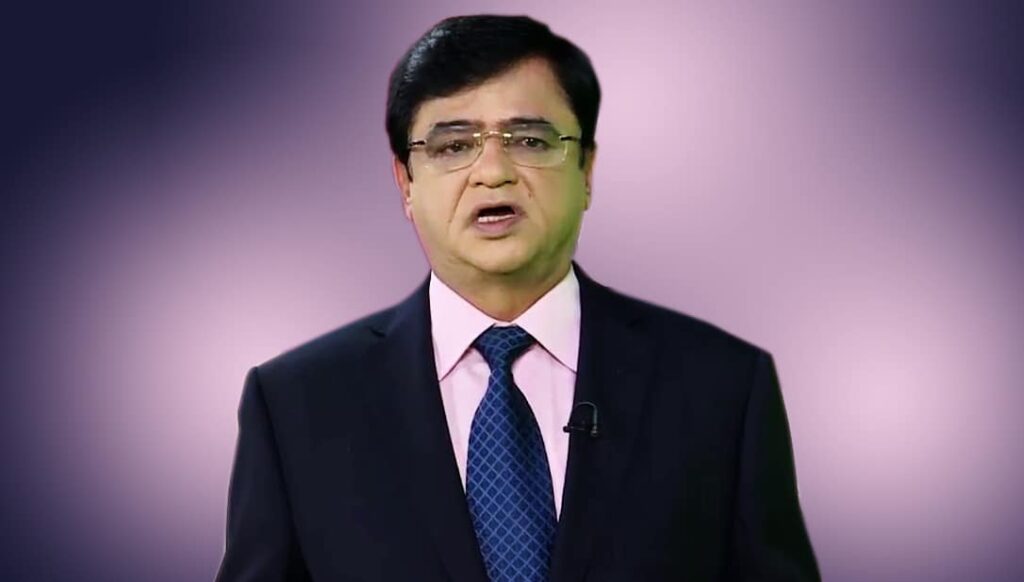 A list of highly paid talk-show hosts and anchors would be majorly incomplete without the mention of Kamran Khan. And, I am sure you all would agree! Perhaps, the most widely recognized face in the genre of journalism and political talk shows is that of Kamran Khan. Kamran Khan has carved out a respectable name for himself.
Currently, he is the President and editor-in-chief of Dunya Media Group. This is quite impressive considering that he started off his career as an investigative news reporter in 1982. Quite a vivid example of how hard work can take you places! His resume is quite impressive having worked with the Sunday Times Newspaper and also the Washington Post.
While this list itself is quite an impressive one, it is by no means exhaustive. There are so many others in the industry who are paving the way for Pakistan to gain international acclaim for the work rendered. For sure, they serve as immense motivation for all of us. If they can reach such heights through sheer hard work, so can we!