The Digital Race has paved its way into the lives of Pakistani celebs and you won't believe how many fans follow them on social media platforms. Interestingly, all your favorite celebs share everything on their official accounts to keep their fans updated.
From choosing high-end brands to eating out, meeting friends and even sleeping; they literally share eveything! Moreover, they are not afraid to speak their mind and that's exactly what gives them full marks for originality, unique points of view and for being bold.
Wondering which celebs have the highest amount of followers on Instagram and Twitter? Here's a list which might shock you.
Aiman Khan – 7.5M Followers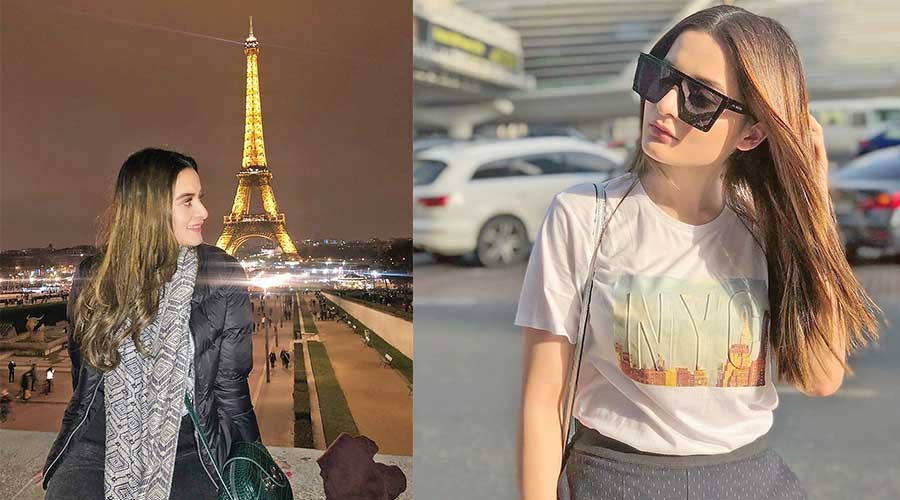 Aiman Khan has more than 7.5 million followers on Instagram. Yes! She is the most liked, followed and the most looked-up to celeb from Pakistan.
Indeed, her fan following drastically increased when she gave birth to her beautiful daughter Amal Muneeb. Of course we can't keep our eyes off of her cutie and her adorable pictures.
Ayeza Khan – 7.4M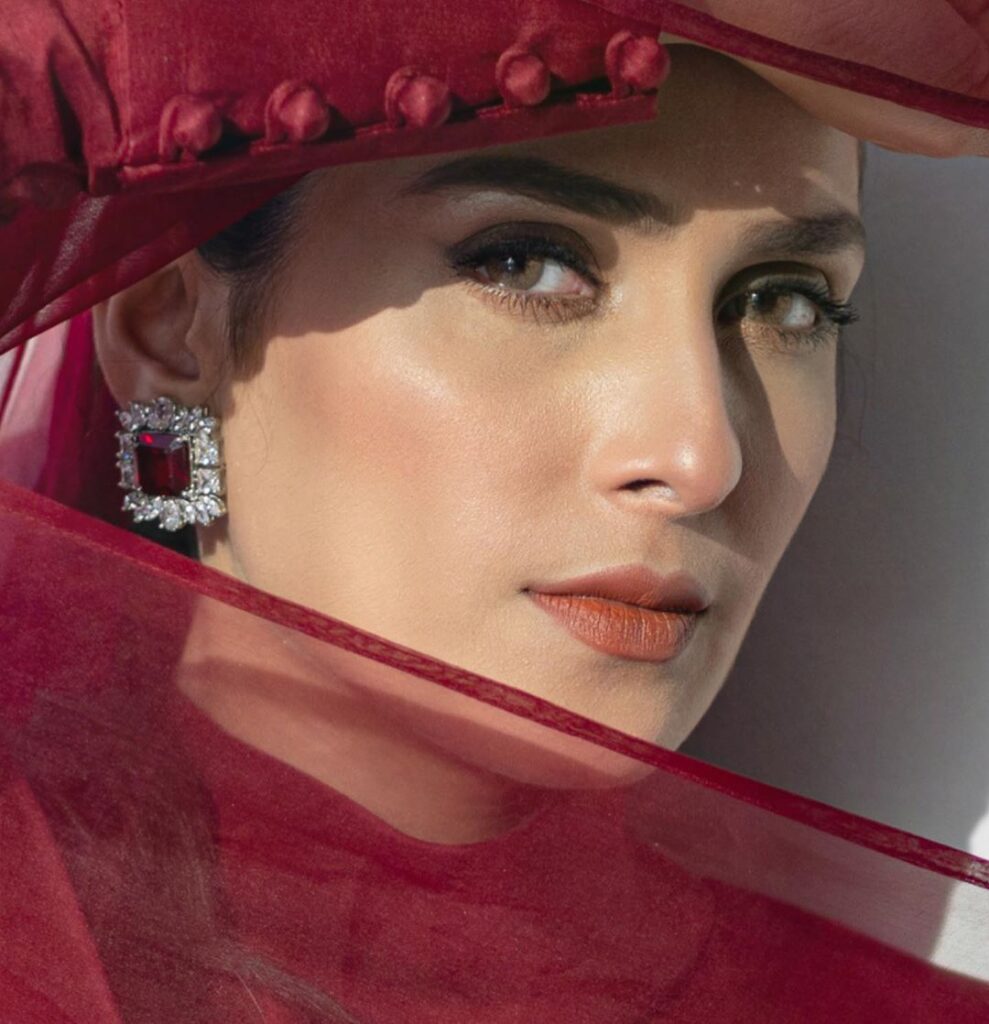 Ayeza Khan holds a unique place in the Pakistani media industry. More so, she has gained the spotlight after her recent drama serial called 'Mere paas tum ho'.
Apparently, Ayeza Khan loves posting her professional shoot pictures on Instagram and that's exactly what her fans need. Significantly, we love her bridal makeup, her fashion shoots, pictures with her children and we totally love her couple shoots. Go check them out.
Mahira Khan – 6.8M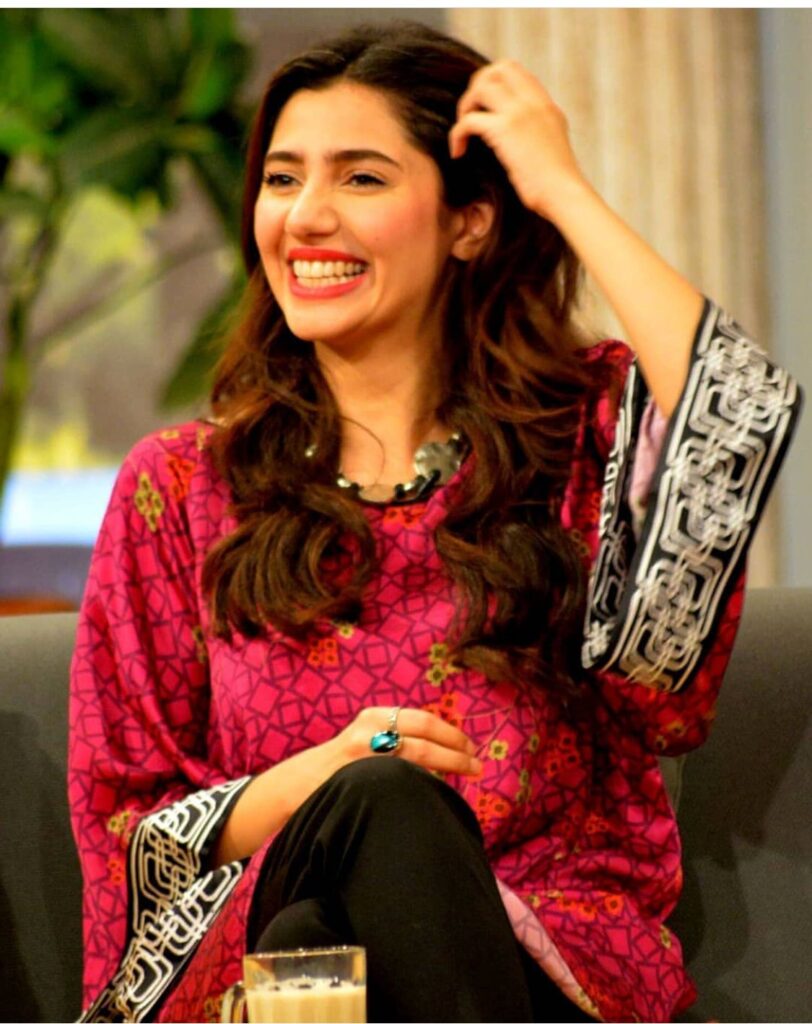 Mahira Khan is the queen of the Pakistani showbiz industry. Whether there are iconic Pakistani feature films like Bol and Khuda ke liye, or symbolic drama series like Sherezaat, Bin Roye and Humsafar'; Mahira khan has given this industry her heart and soul.
Additionally, she has garnered huge success overtime but it's sad to state that she holds the 3rd position when it comes to Instagram followers. Or maybe her fans don't use Instagram!
Sajal Aly – 6.8M
First of all, Sajal Aly has to be the cutest actress in the Pakistani media industry. She is sweet, soft spoken and she recently tied the knot with Ahad Raza Mir. Moreover, Sajal Aly gave her fans one of the most appreciated TV dramas last year. This is one of many reasons behind her Instagram success.
Mawra Hoccane – 6M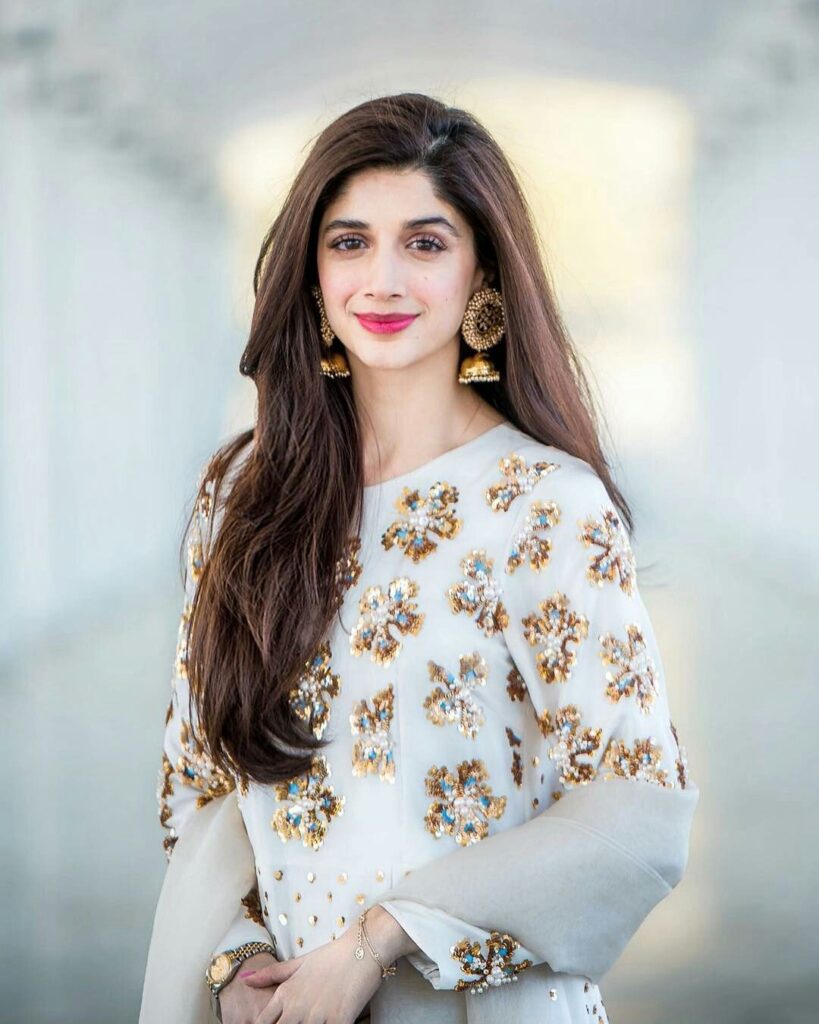 Mawra Hoccane was the first Pakistani celeb to start the Instagram posting trend. Interestingly, she gained a million followers within months. Today she has 6M followers. Yes! Most of them are active followers.
Atif Aslam – 5.2M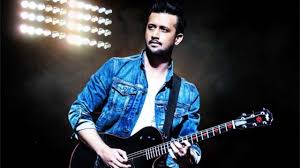 Atif Aslam is the only male celeb on our Instagram list today! He is an iconic singer and 'Aadat' was his song everyone fell in love with immediately.
Amazingly, everyone still loves it. So much so that Atif Aslam still sings it every time he has a concert. We just can't get over it!
Highest Twitter Following
I don't have a Twitter account. However, these celebs have official accounts and they have millions of followers who comment, tweet and re-tweet their meaningful posts. Checkout which celebs have the highest Twitter followers.
Imran Khan – 12.7M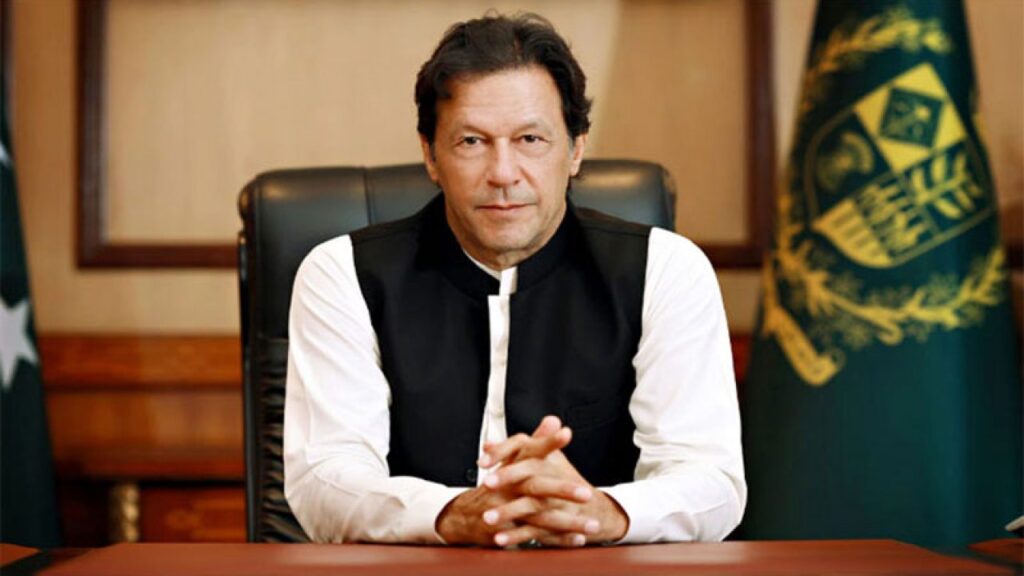 Interestingly, the current Pakistani Prime Minister has enjoyed global fame since the 80's, and while he is not new at this, social media was once a territory with untapped potential for Pakistani politicians.
Above all, Imran Khan is one of the first Pakistani politicians to join Twitter and has almost, always been active. In recent years, he has gained a lot of domestic following during his campaign. Moreover, he has also
+gained global attention and a global twitter following due to his universally applicable approach towards tackling Islamophobia, terrorism and climate change.
Asad Umar – 6.9M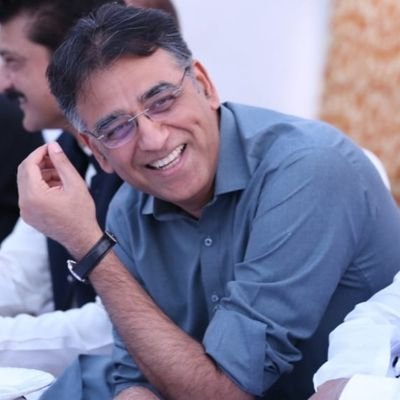 Asad Umar is one of the most popular political leaders from Pakistan Tehreek e Insaf aside from Imran Khan. While, he had an unsuccessful run as the Federal Finance Minister, he is still hailed as an outspoken politician who truly represents the sentiments of the masses; sometimes going against his party narrative as well.
Hamid Mir – 6M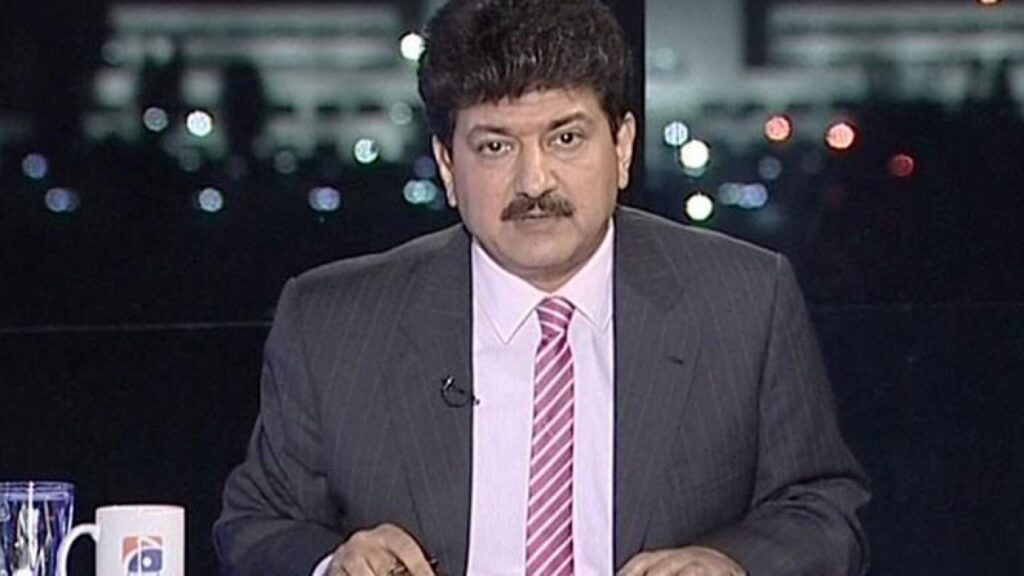 Interestingly, Hamid Mir is a journalist by day and a show-host by nightfall. Additionally, he presents one of the most popular politically charged talk shows which regularly feature Federal Ministers and popular Pakistani politicians.
He does not usually hide who he is siding with in a debate either, which make his tweets even more personal and entertaining if you have the stomach for it.
Maryam Nawaz Sharif – 5.7M
Maryam Nawaz is a Pakistani politician and she is the daughter of former Prime Minsiter of Pakistan. Above all, Pakistan has a majority of male politicians which makes Maryam Nawaz stand out from the crowd. She has a boasting 5.7M followers. How cool is that?
Mubasher Lucman – 5.5M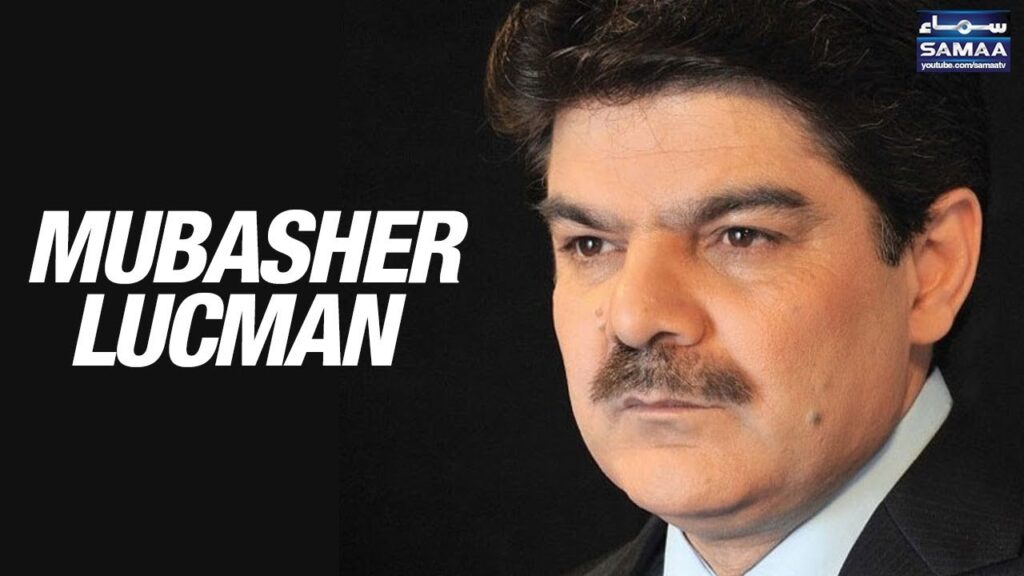 As most of you already know, Mubasher Lucman is a film-director turned show-host. Moreover, this 57 year old has over 5 million followers because he is bold, blunt and he speaks his heart out. Interestingly, he launched his YouTube channel recently which has gained loads of subs as well.
Above all, Lucman is never afraid to call a spade; and gets behind his stance with every ounce of emotion he has.