The Pakistani media industry has experienced significant growth and development in recent years. Fortunately, providing a platform for many new and talented actors to showcase their skills. So many actors from all walks of life join the Pakistani media industry, but only a few stand ground.
Interestingly, the Pakistani media industry boasts a diverse pool of talented male actors who have made a significant impact on both the small and big screens. Wahaj Ali is one of them. Not only has he become utterly popular in a short span of time, but when his acting skills come into play; he is nothing less than incredible.
Let's take a deeper look at Wahaj Ali's life and his role in the media industry.
He's a Lahori
Wahaj Ali was born in Lahore on 1st December 1988. Apparently, the actor spent most of his early life in Lahore.
A Spoilt Brat
If you don't have any siblings, you are automatically a spoilt brat. Not only do your parents give their undivided attention to you, but also spend all their time and money just on you. Well, this is the case with Wahaj Ali as well. He is the only child born to a Pakistani government official father and a school teacher mother.
Hence, since he had working parents, he spent most of his time with his maternal grandmother. He was very attached to her as a child.
Education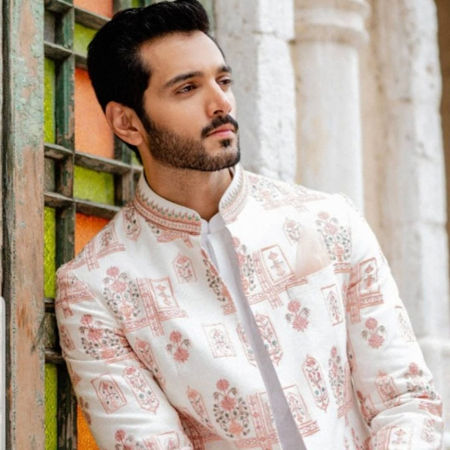 Interestingly, as far as we have heard, Wahaj Ali was a great student. He always had a nag for arts, creativity and poetry. His parents wished for him to take the Central Superior Services (CSS) examinations. Wahaj Ali did not show a keen interest. Instead, he enrolled in himself in the National College of Arts and completed his Masters degree in Multimedia Arts. He showed an interest in acting and decided to pursue it after his education.
Hitched and Taken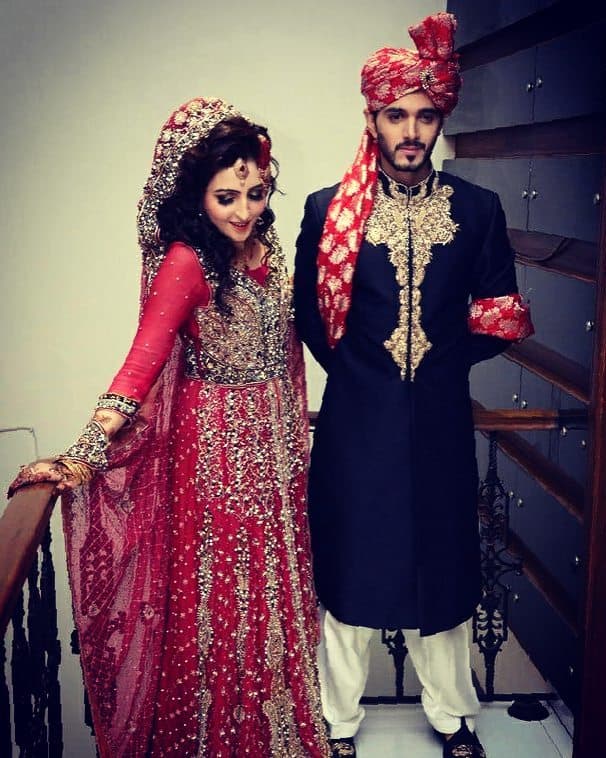 Wahaj Ali is the talk of the town since the release of his drama series Tere Bin. However, all his fans need to know that he is married, taken and is not available! After all, who wouldn't fall in love with the way Murtasim walks in slow motion and drapes his shawl 3 times in each episode.
Wahaj Ali met Sana Farooq at their internship program on Samaa TV. Sana Farooq belongs to Karachi. They got married in 2016. Sana Farooq keeps her personal life away from the public eye.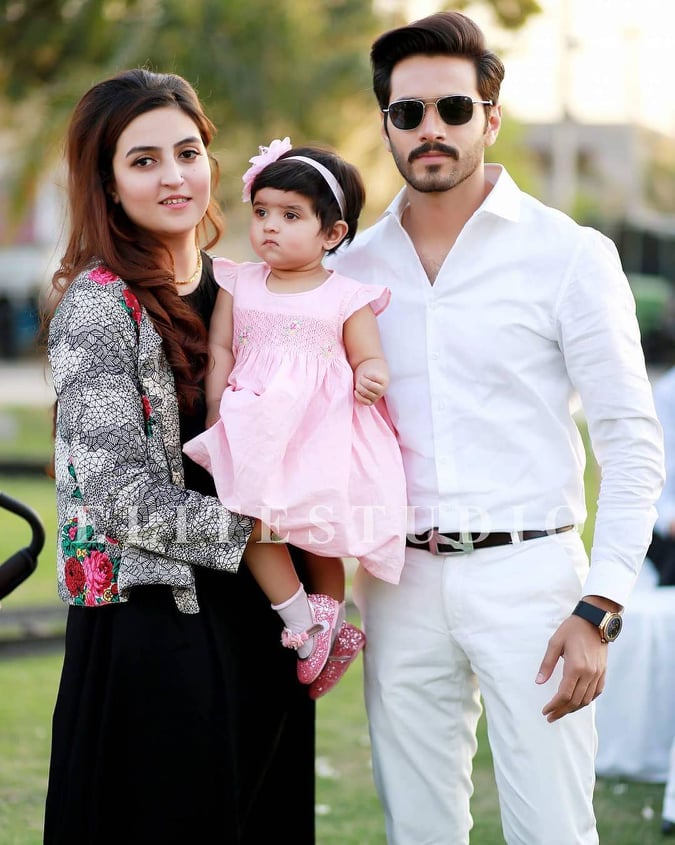 The couple was blessed with an adorable baby girl in 2017 and they named her Amirah. Today, she is a six-year-old healthy girl who goes to school and enjoys various extracurricular activities. Significantly, Wahaj Ali and Amirah share a very close bond.
Entering the Media Industry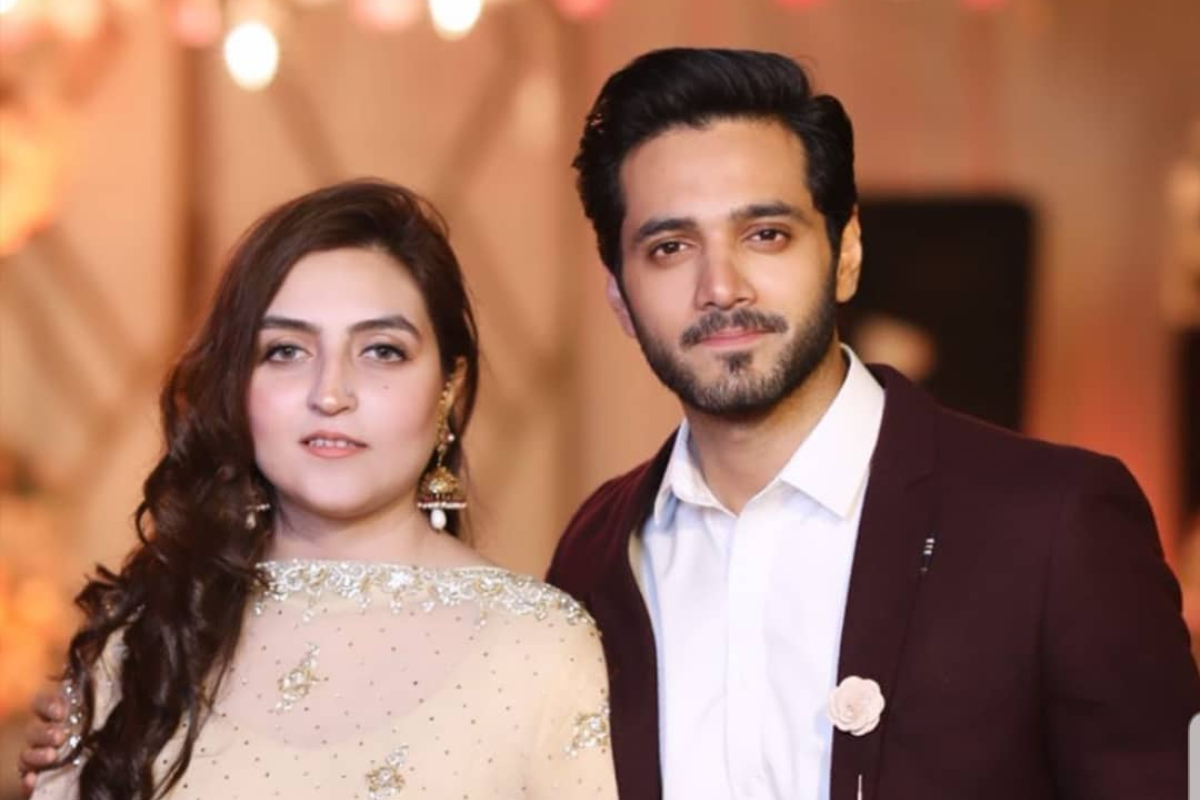 In an interview, Wahaj Ali mentioned, "I did a drama and I liked doing that". Hence, he took a chance in the Pakistani media industry. Not only did he enjoy acting but he actually wanted to pursue it further.
However, Wahaj Ali was a stage actor in 2007 and performed plays in theaters. As mentioned earlier, he joined Samaa TV and later became a producer of television programs on GEO Tv.
Making his debut in 2015 as the protagonist in Ishq Ibadat, he played lead roles in other series including Hari Hari Churiyan, Dil Nawaz, Mah-e-Tamaam, Bharam, Fitoor, etc.
Moreover, we all know however amazing these drama series are, the fact that Tere Bin is an international hit is true and rightly so. The way Wahaj Ali plays Murtasim's iconic role is not only a sight for sore eyes but also a true depiction of the status quo shown in the series. The way he carries the attire, his posture and his dialogues is like he is the perfect piece for the puzzle.
All the Accomplishments
From 2015 to 2023, Wahaj Ali has aced more than 20 drama series. Namely, Ishq Ibadat, Wafa, Haiwaan, Haqeeqat, Ehd-e-Wafa, Jurm, Bikhry Moti and so many more.
Apart from these, he has also won two awards. He won the 21st Lux Style Awards for the best television ensemble for Dil Na Umeed tau Nahi. Moreover, he won the 2023 Sexiest Heartthrob  Award for Hello Magazine!