Pakistani weddings are always a treat for the eyes because of the beautiful festivities. On the other hand, wedding ceremonies of Pakistani celebs are on a whole new level which nobody wants to miss. From perfect Mehndi nights, dance routines to gorgeous lehngas and what not; everything is beautiful
Nonetheless, since the pandemic has become global and is nowhere near its end, nothing is being celebrated like before. Shopping, meetings, and even weddings have moved to a very small scale now.
Our celebrities have not held back in these tough times. Surprisingly, so many stars tied their knot during COVID-19. These awesome wedding pictures show how so many celebrities are choosing innovative ways to get married. See them yourself!
Sajal Aly and Ahad Raza Mir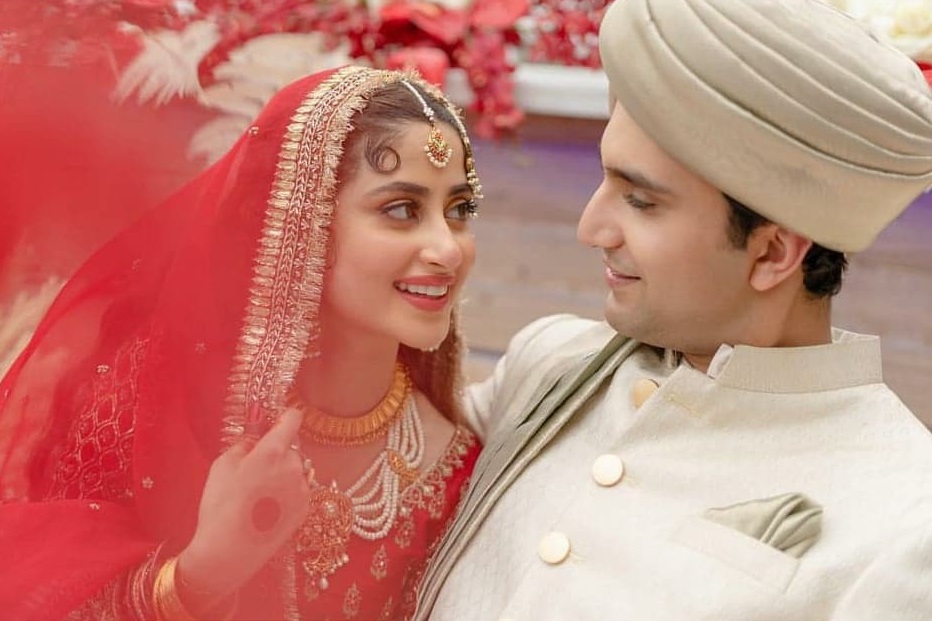 Everyone was waiting for this star couple to tie the knot. And Yay! They married on March 14, 2020.
Their festivities included a nice Dholki, a Mayun and of course, Shaadi. Both the actors looked super happy, excited and over the moon. Moreover, their mutual friends and family members joined them in Zaya Nurai Island, Abu Dhabi for their cute-little wedding ceremony.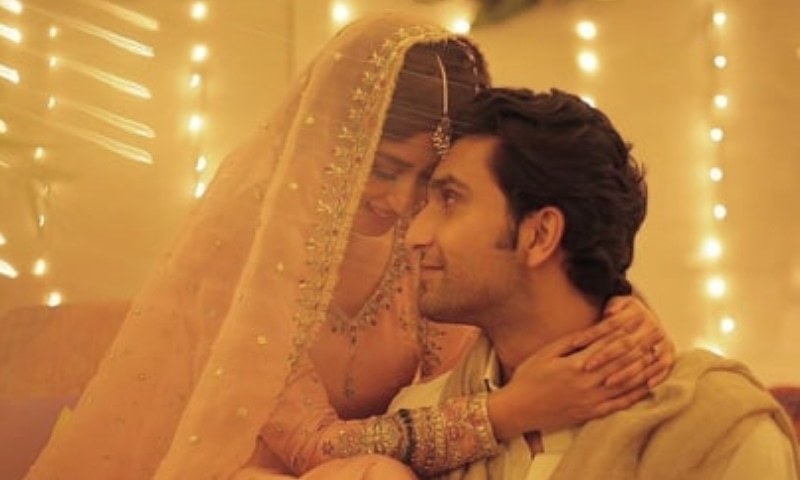 Here's a glimpse of Sajal Aly signing her Nikkah papers.
They are truly made for each other. May they both live happily ever after.
Hina Altaf and Agha Ali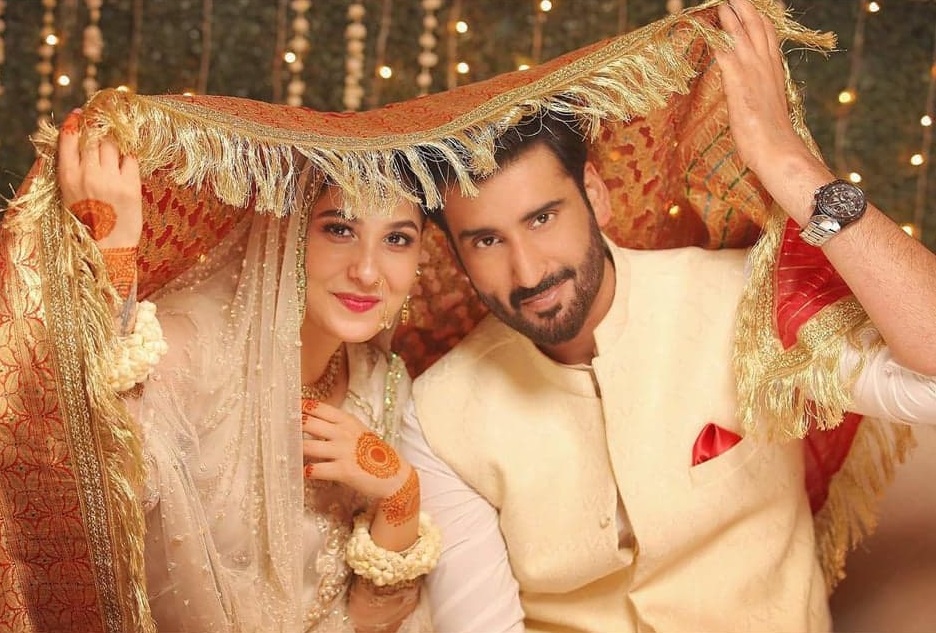 Hina Altaf is one of my favorite young actors on screen. She plays all her roles very nicely. On the other hand, Agha Ali acted very well in Dil-e-Gumshuda. In fact, the duo acted side by side in this drama series by 7th Sky Entertainment.
Hina Altaf and Agha Ali had a small Nikkah ceremony with their family members on May 22, 2020. They both chose Jumma tul Widda for their blessed event.
Interestingly, all their fans were unaware of their relationship and their Nikkah pictures came as a pleasant surprise. They literally stormed the internet within minutes.
Later, Agha Ali posted a cute note saying that they both tied the knot quietly at home because of COVID-19 social distancing strict measures.
Hina wore a beautiful powder pink and golden gharara and paired it with a gorgeous nathni and tikka. On the other hand, Agha Ali went for a white shalwar kameez and paired it with a matching waist coat.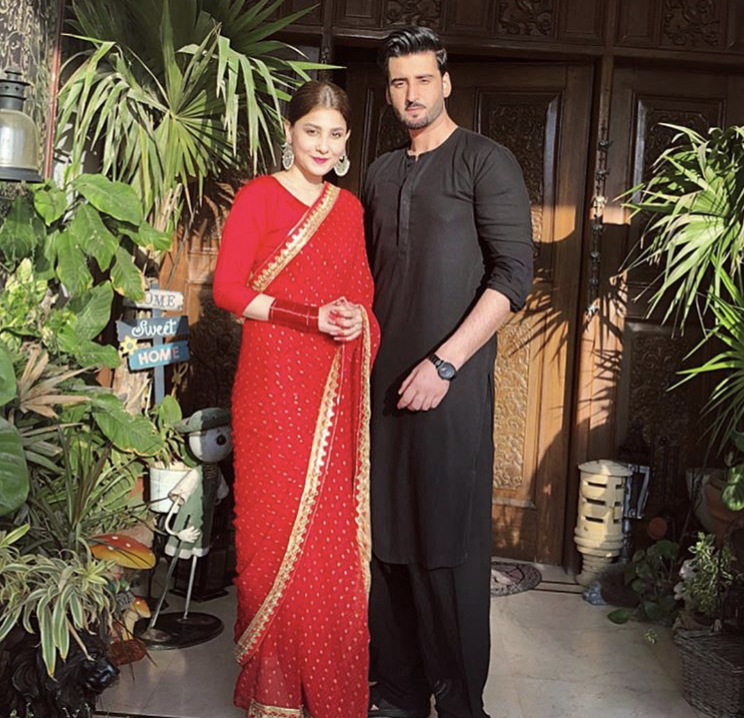 This is their post marriage look. Cute, right?
Nimra Khan and Raja Iftekhar Azam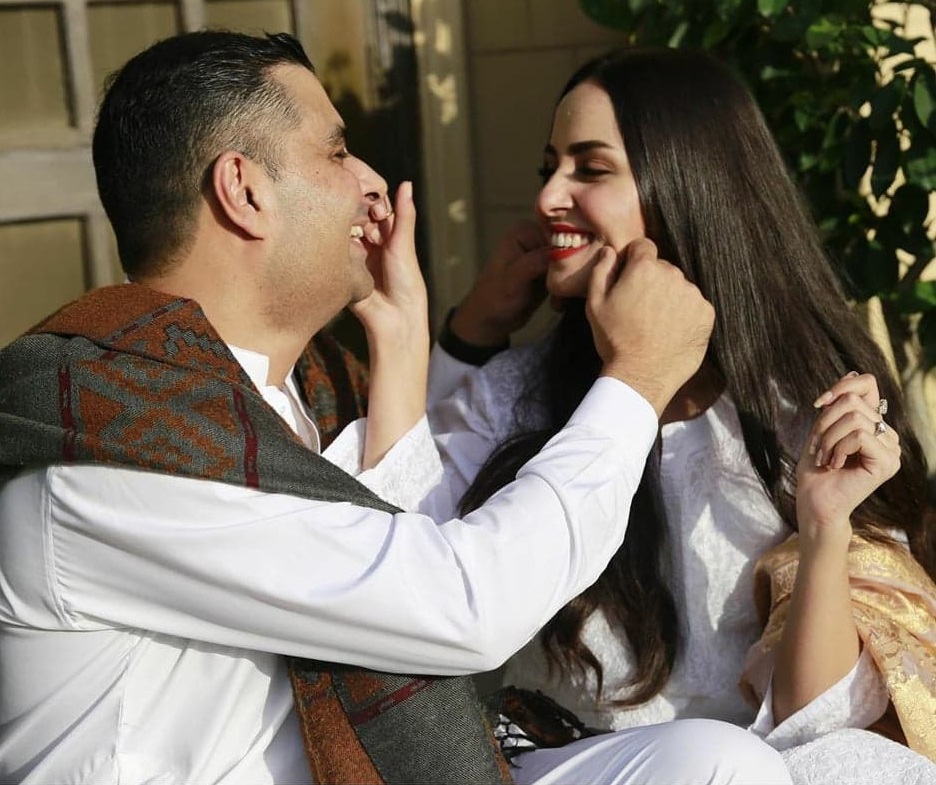 Nimra Khan and her husband created a bond for life on April 19, 2020.  Interestingly, Nimra Khan's marriage also came as a surprise for all her fans. Although, the actress mentioned her fiancé in an interview earlier. She also said that she might get married in the near future.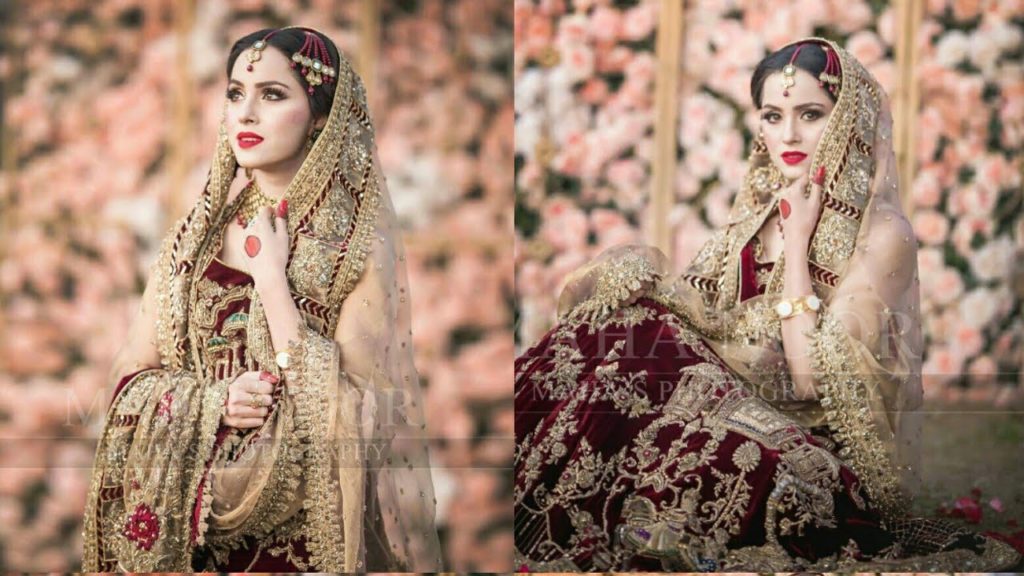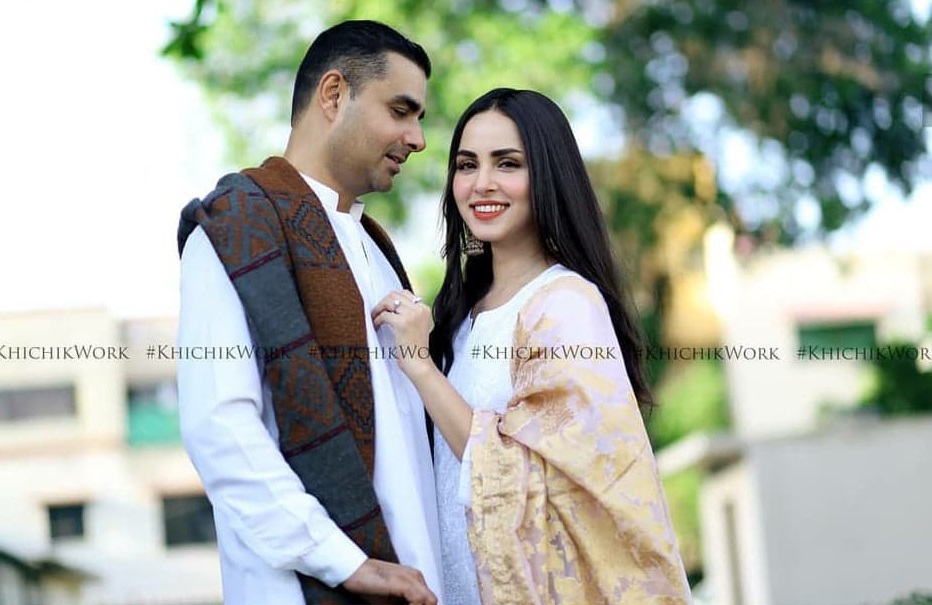 They look wonderful together. Since the circumstances don't allow big celebrations, this duo also celebrated their wedding at home just with their immediate relatives.
Samina Ahmed and Manzar Sehbai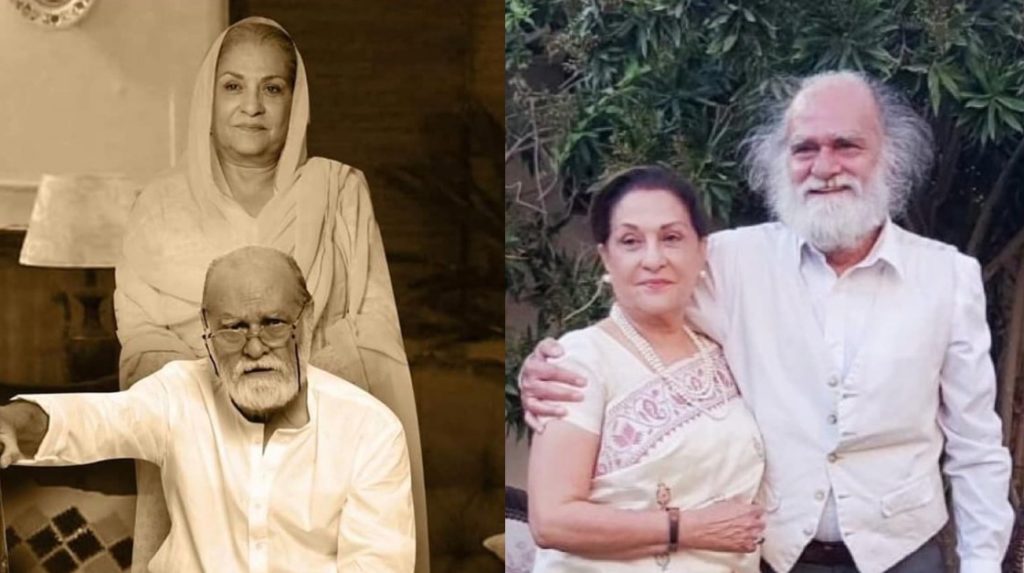 One Pakistani celebs quarantine marriage I am proud of is theirs. Firstly, them sealing the deal shows how you can fall in love and get married at any age. Secondly, their smiles tell the whole story!
Similarly, Samina Ahmed did not reveal her relationship until she read her vows. The news circulated the internet like wildfire on April 4, 2020. Apparently, they opted for a Nikkah ceremony and cherished it with their immediate family.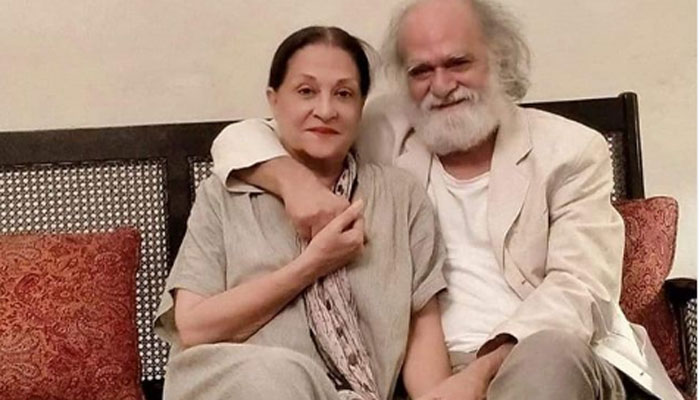 Faryal Mehmood and Daniyal Raheel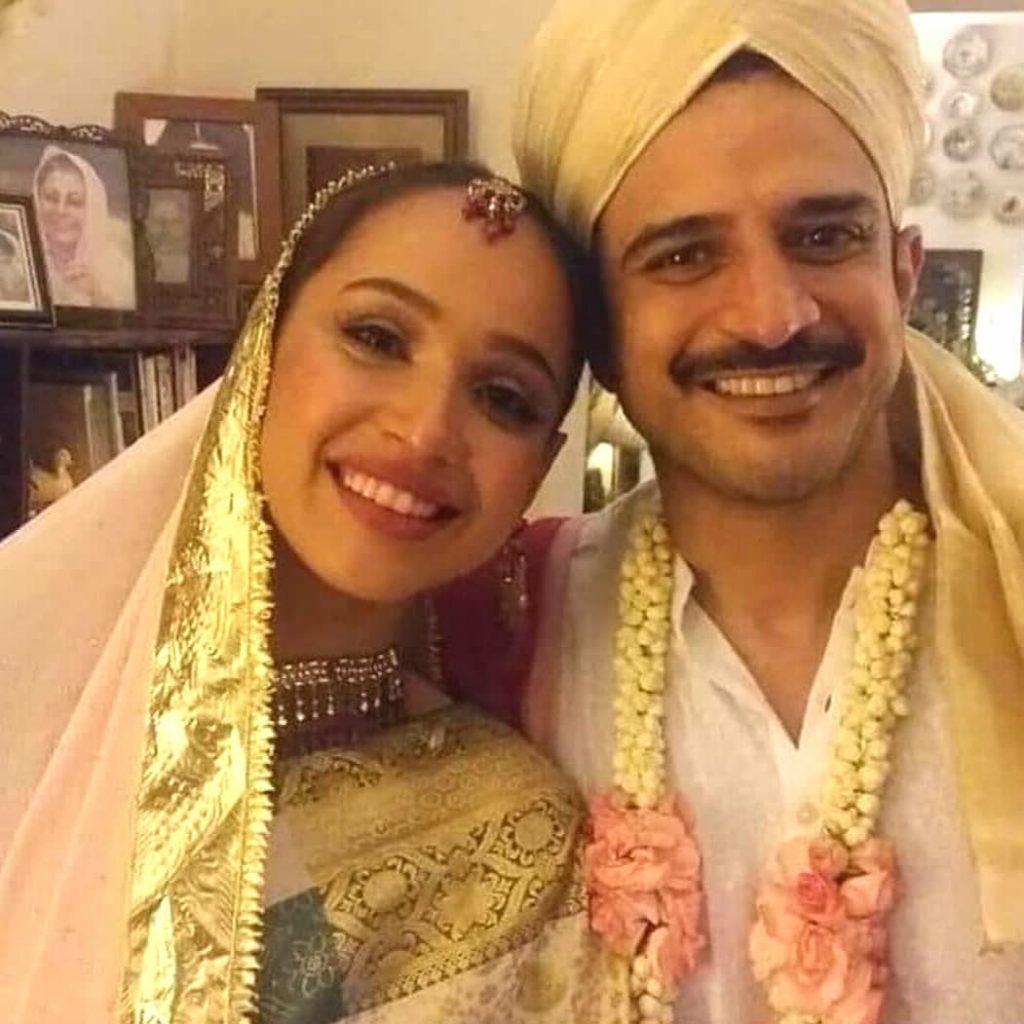 Famous Pakistani model Faryal Mehmood was dating director/producer Daniyal Raheel for 2 years. The Pakistani celebs finally decided to spend their lives together this year.
The prettiest couple on the block tied the knot on May 28, 2020. Daniyal Raheel told the media that they both took a romantic road trip from Karachi to Lahore to meet their family members. Moreover, they planned to stay for Eid-ul-Fitr and make the occasion memorable by getting married the same day.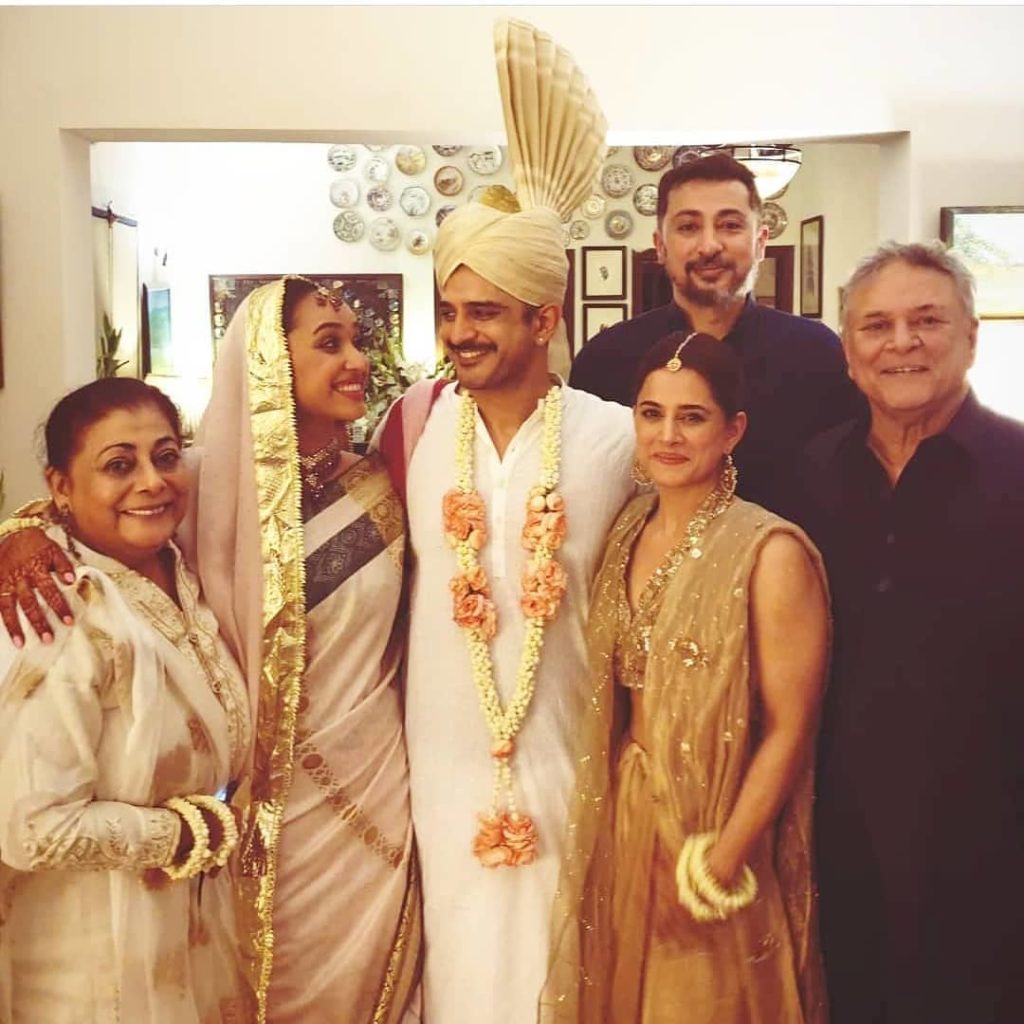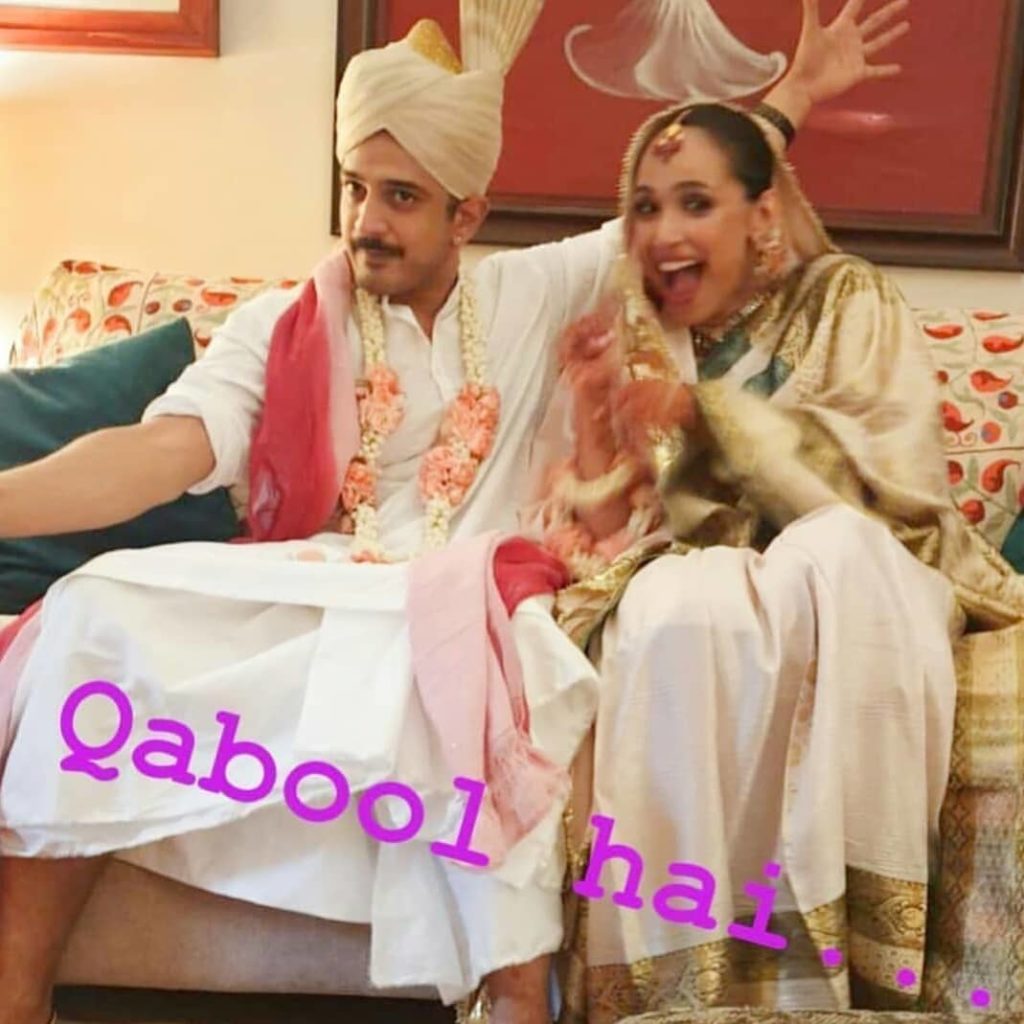 While Faryal chose to wear a pastel colored sari, Daniyal chose a white Desi outfit with a nice Kulla. Above all, Faryal's mehndi was to die for!
Shehroz Sabzwari weds Sadaf Kanwal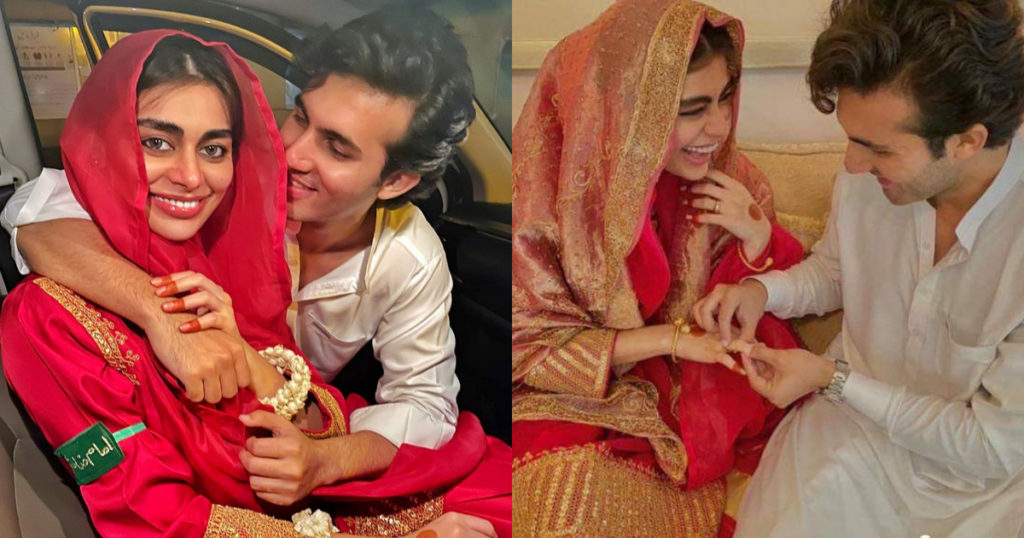 All former speculations were put to rest when the famous model Sadaf Kanwal and one of the renowned Pakistani celebs, Shahroze Sabswari decided to seal the deal. In fact, it was rumored that these two were having an intimate relationship when Shahroze was still married to Syra Yousaf.
True or not, what I'm happy about is that they chose to marry instead of being in an odd relationship out of wedlock. While the whole world is siding with Syra and sympathizing with her about the matter, I feel being single is much better than staying in a bad marriage.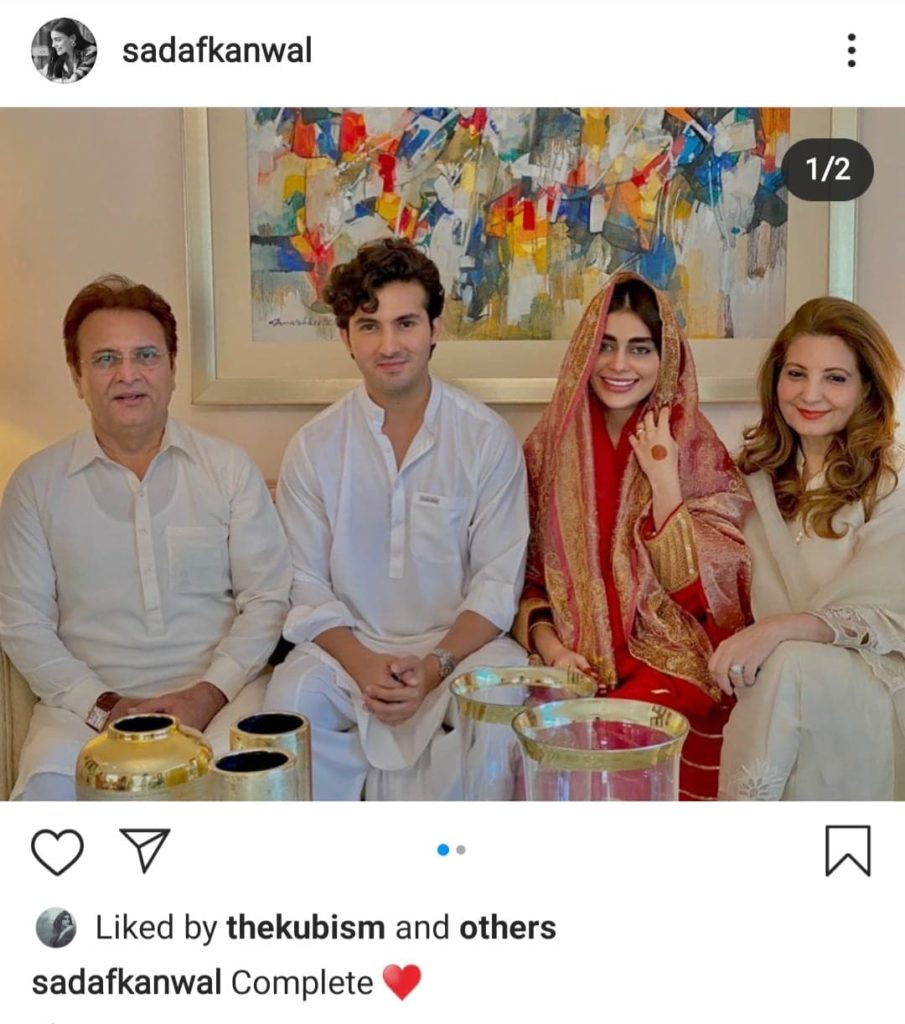 Hence, coming back to the topic, Sadaf Kanwal and Shahroze Sabswari had a simple Nikkah at their house with just their parents and the Qari Sahab on May 31, 2020.
Sadaf draped a beautiful red and gold dupatta and put Tikki mehndi to complete her look. Likewise, Shahroze went for a simple look to by wearing a traditional white shalwar kameez.
Eman Suleman weds Syed Jamil Haider Rizvi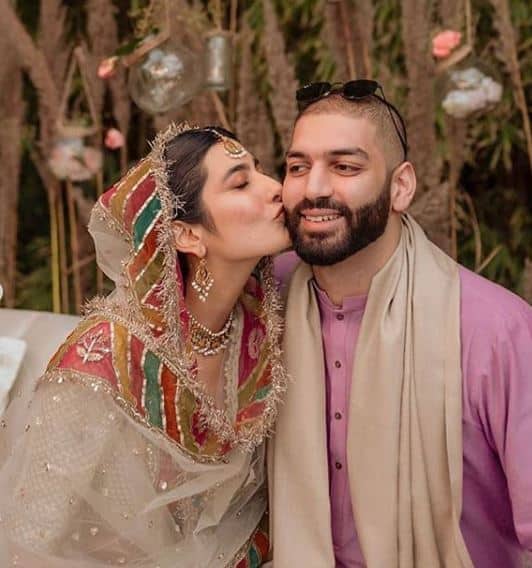 Our infamous model, Pakistani social activist and my townie; Eman Suleman married to her friend Jamil Haider Rizvi at a slightly better time when COVID-19 didn't hit Pakistan as hard.
Interestingly, they both had a series of events in Lahore and had a spectacular wedding. Nonetheless, her outfits definitely weighed less than 20 kilos and she went for simpler looks by adding minimal accessories and makeup.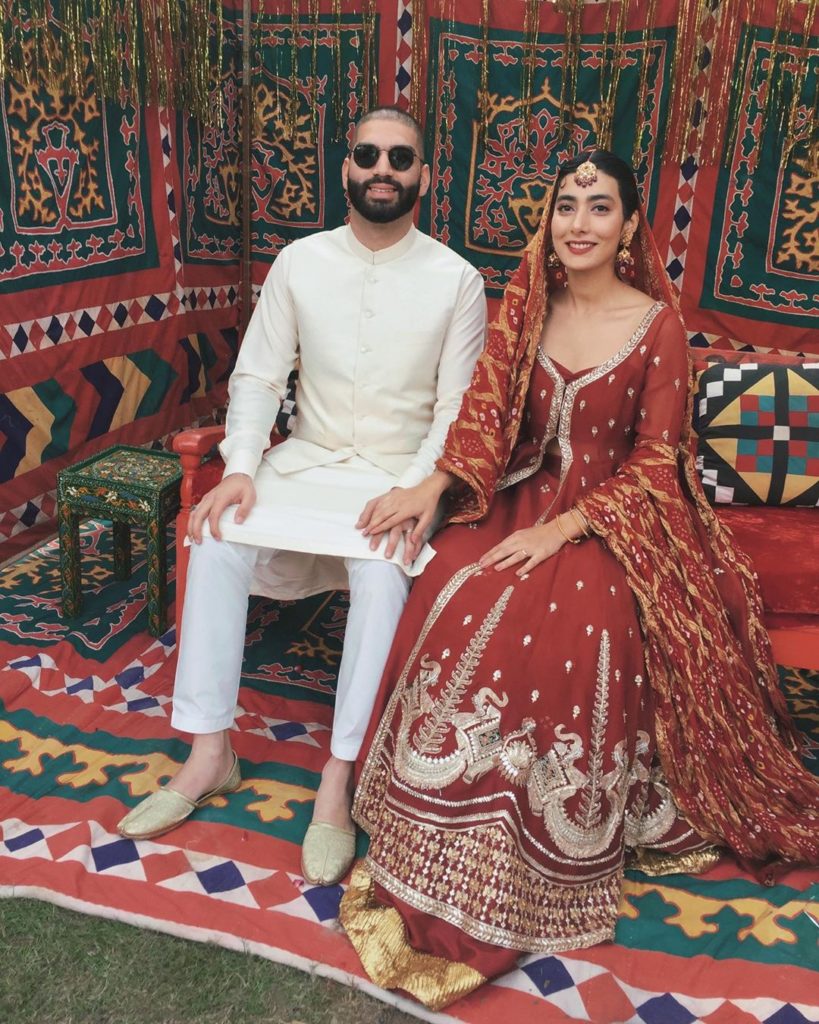 January 12th, 2020 marks their special day. They both are currently residing in Pakistan and are happy together.