The Regenerative Clinic of Harley Street London is now providing services in Pakistan. Carrying out procedures at the South City Hospital and Jinnah Post Graduate Medical Centre. Our world renowned surgeons will perform Orthopaedic and Regenerative Procedures for patients in Karachi, Pakistan. Surgeons will travel from the UK to perform these procedures, using cutting edge technology to preserve and rejuvenate joint function.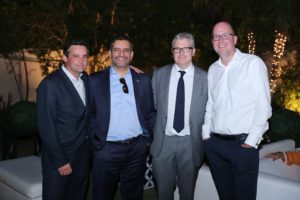 In addition to providing the full range of orthopaedic surgical procedures we offer Lipogems and Platelet Rich Plasma (PRP) as alternatives to surgery. These cutting edge new treatments are widely used in joint preservation and aesthetics, and are now available in Pakistan
Our team of orthopaedic specialists, plastic surgeons and radiographers, work together with a skilled support team to ensure the very best treatment possible for our patients. Clinics and treatment facilities both are available in Harley Street, London, Ascot, Birmingham, Liverpool, Manchester and now in Karachi Pakistan.
Our surgeons from across the UK perform orthopaedic procedures alongside our team in Karachi. We use the latest techniques from abroad and expertise from our Harley Street Private Practice to enhance our patients experience.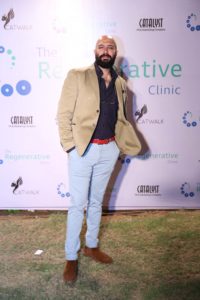 Whilst we offer traditional surgical techniques, our team are experts in providing alternative non surgical solutions to our patients. We are pioneers in bringing the innovative Lipogem® treatment to the UK and now Pakistan. When used in orthopaedic medicine, Lipogems® technology has the potential to aid the repair, replacement, reconstruction and support of damaged or injured tissues without the need for joint surgery.
We maintain the importance of measuring outcomes and the on-going assessment of our patient's journey. Our specialists and partners are committed to supporting the growth of research in this modern field of healthcare.
Our Face Clinic offers natural solutions to your aesthetic needs with state of the art Regenerative medicine. The minimally invasive procedures have a rapid recovery period allowing our patients to return to their life enjoying a rejuvenated look and feel. Facial ageing comprises of 3 main factors, surface skin changes (UV damage), positional changes (gravity as tissue loses strength and elasticity) and volume loss (facial deflation). Facial Lipogems addresses each of the 3 main factors and in so doing achieves profound improvements in facial contour and delivers long lasting fresher and natural facial appearances.
PRP has been well established over the last, 10 years as an effective facial rejuvenation procedure. Often known as the 'Vampire Facelift' it uses the restorative qualities of blood to refresh the quality of the skin. It helps improve skin quality, appearance of papery decolletage, skin tightening and reduction in appearance of stretch marks and acne scars.