Listening to the scariest tales, your friend's spooky encounters and old ghost stories often connotes to getting ready for the perfect Halloween! And, why not? After all, we get to dress up and flaunt our favorite costumes. Indeed, if you are an adventure junkie who wants to take his ghost stories to a new level when eating Barbeque toasting next to the bonfire with friends; here's a list of some of Pakistan's most haunted destinations.
Interestingly, we have all heard creepy stories in our childhood. But believe me, they were JUST stories. However, I have a treat in store for you all. I have a list of Pakistan's most haunted destinations which are not only eerie, but are totally authentic.
So brace yourselves. Moreover, be ready for sleepless nights. These real stories will bring nothing but chills down your spine!
The Sheikhupura Fort Lahore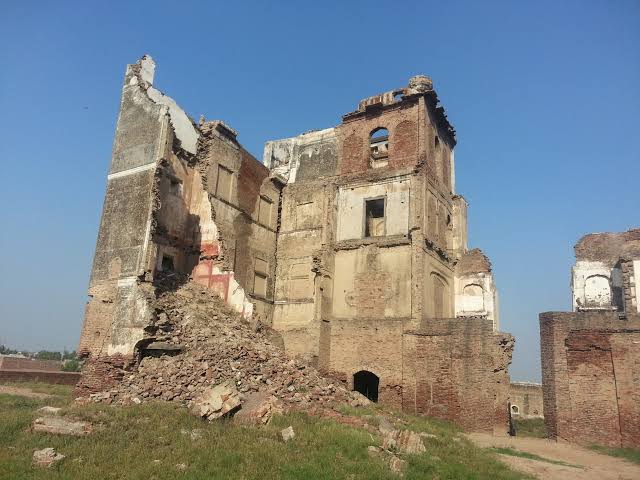 This four-story-high wrecked Haveli is so possessed that no one has dared to fix it till date! Apparently, over the years, female ghosts have revealed themselves in blood-curdling manifestations around the marked area.
In sum, the rumor has it that queens and princesses from royal families used to reside in this palace and it is still their ghost adobe! I'll definitely visit it.
Shamshan Ghat Hyderabad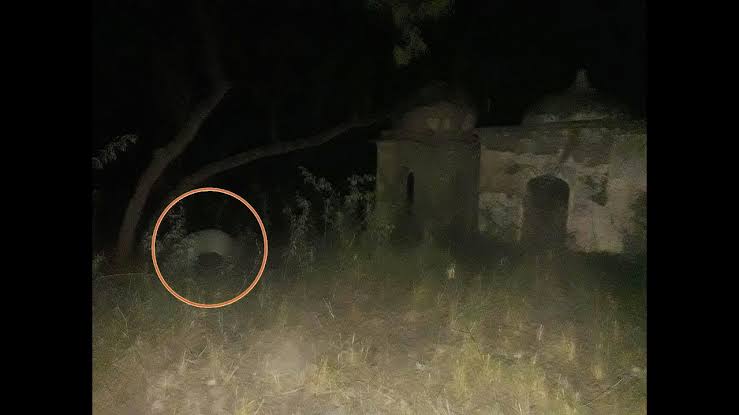 Talk about the most macabre spot being haunted; a 200-year-old graveyard. Rumor has it that all the dead people buried in this crematory never saw the light, nor entered their final destination. Hence, people witness them in the shape of translucent spirits roaming around the area after sunset This place is the ultimate spirit hotspot!
Moreover, the guards have also spotted and heard children playing inside the graveyard during late hours. They appear and disappear on their own. Interestingly, the guards haven't seen anyone crossing the gates or climbing the walls.
Apparently, Hindus held their dead-body burning rituals in this crematory back in the day and hence it is stated that the deceased are still on the loose!
Need to add something to your bucket list? This place should be on your must-travel-destinations now!
200 year old Haveli – Bandar Road Sukkur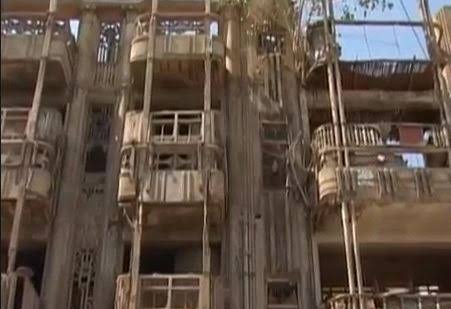 Apparently, an Indian family owned this Haveli (large house) before the subcontinent partition. Radhika, one of the family members is the spooky culprit!
Interestingly, it is believed that her spirit roams the open streets as soon as the sky turns dark, asking men to marry her! For this reason, it is considered highly dangerous to be on the roads after 10:00 pm.
How did she die, you ask? It's still a mystery. Additionally, whenever someone has tried to take down the massive Haveli, immense paranormal problems have risen!
Recent visits have shown paranormal activity and people have even seen unexplainable eerie things.
Don't believe it? Check out this video.
The Bride at Karsaz Road – 1960's
Infamous for its hustle and bustle, Karachi is one city that never sleeps. In short, Karachi is Pakistan's ultimate party spot. On the other hand, while there are so many happy stories to quote, the truth is that there's one legendary supernatural tale you simply can't miss.
The main Karsaz Road in Karachi derives its name from the naval training center. However, the road is rather known for being one of Pakistan's most haunted destinations.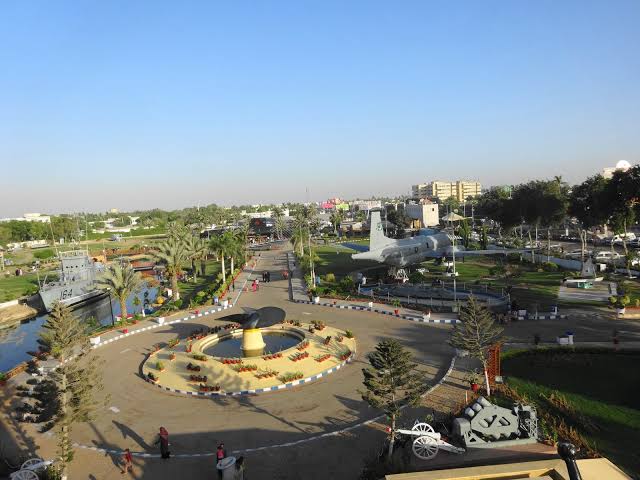 Back in the 1960's, a newlywed couple was heading home after their wedding ceremony. Since the event lasted for many hours, they were forced to travel in the middle of the night. Consequently, to save time, the chauffeur took a short cut and turned on Karsaz Road. Being pretty sleepy himself, he hit the car on a pole and they all faced a terrible road accident.
While the decked up bride in her traditional red dress managed to get up and look for help, the groom died on the spot. Soon later, her life was also claimed by death.
Equally important, another narrative states that a girl was raped and her body was discarded on Karsaz road. Hence, her spirit frightens everyone crossing the area.
To this end, people witness a girl dressed in a traditional bridal dress circulating Karsaz road asking for help or harassing them. Believe it or not, there have been many car accidents due to the ghost's sudden appearance on the road.
The Mohatta Palace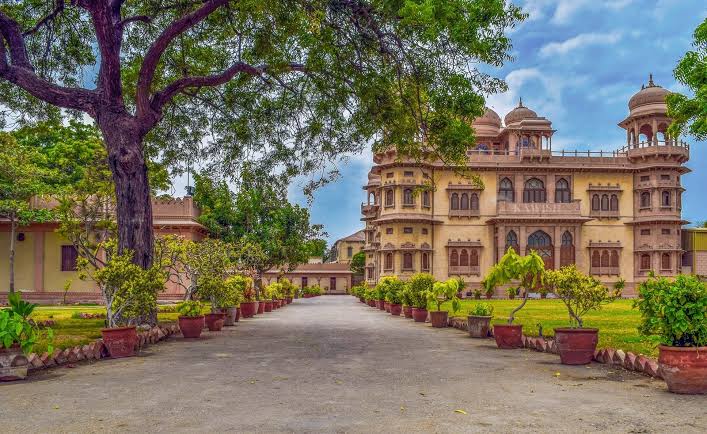 Owing to its grand name, the Mohatta Palace was built in 1927 by Shivratan Chandraratan. Today, this palace is open for the public in the shape of a museum.
Surprisingly, this museum is inhibited by either Jinns or spirits. Bizarre things seem to happen every day. When the lights grow dim and everyone leaves, various decoration pieces, furniture items, and other similar objects have a tendency to move around. Imagine things shifting to a new spot from their original location every time you see them! Scary, right?
The guards feel the paranormal presence and believe that the area is spooked by ghosts from the past; the British Raj. Guess we will never know who the real culprit is.
Have we missed out on any place which you feel deserves to be rated as one of Pakistan's most haunted destinations? Let us know in the comments below.