Pakistan is a bustling country filled with amazing cities which directly translates to flavorful, diverse, and vibrant food everywhere. Interestingly, from roadside Dhabas to chic and fashionable restaurants, there's something for everyone.
Nonetheless, since our tastes vary, some prefer their Biryani with Aloo, others like their Biryani without it. The debate about which one is better is never-ending. Hence, we thought we'd come up with an article to compare food from the two metropolitan cities Lahore and Karachi, and give you our final verdict about both.
Arey Bhayia, Karachi food is better, or do you think Lahore Lahore hai? Take a look below to decide.
Karachi offers Diversity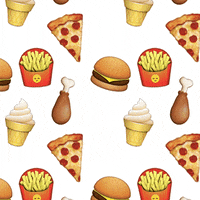 Above all, the steep scale of customer base in Karachi is larger than any other city in Pakistan. A huge customer base directly translates to more investment and more investment in food joints leads to perfection of taste, mastering recipes and providing the clientele with diverse cuisines. Moreover, with imported ingredients and talented chefs flying in the city, today Karachi restaurants have so much more to offer than just Desi local cuisines.
Lahore offers Authentic Desi Food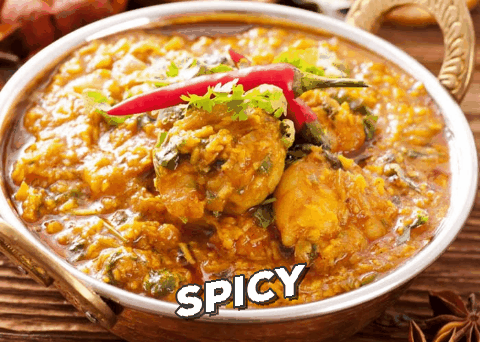 'Lahore Lahore hai' still stands true to the core because however much the time evolves, Lahori food will always be full of spices, masalas and the authentic local touch. While the customer base magnates from all over the country, the best part is how centuries-old family businesses are still intact and passed from one generation to the other to ensure the recipes are genuine.
Karachi Food Scene
When in Karachi, always search for roadside eateries because they have unique flavors and recipes to offer. Don't know where to start? Here are the top food joints you should definitely check out when in Karachi.
Dum Biryani Allah wala Biryani Center (Nazimabad)
If you are a Biryani lover and enjoy Aloo in your plate, this Biryani center is for you. Karachites drool over the Dum Biryani because it is fragrant, delicious, and fills with flavor. Interestingly, it is also pocket-fr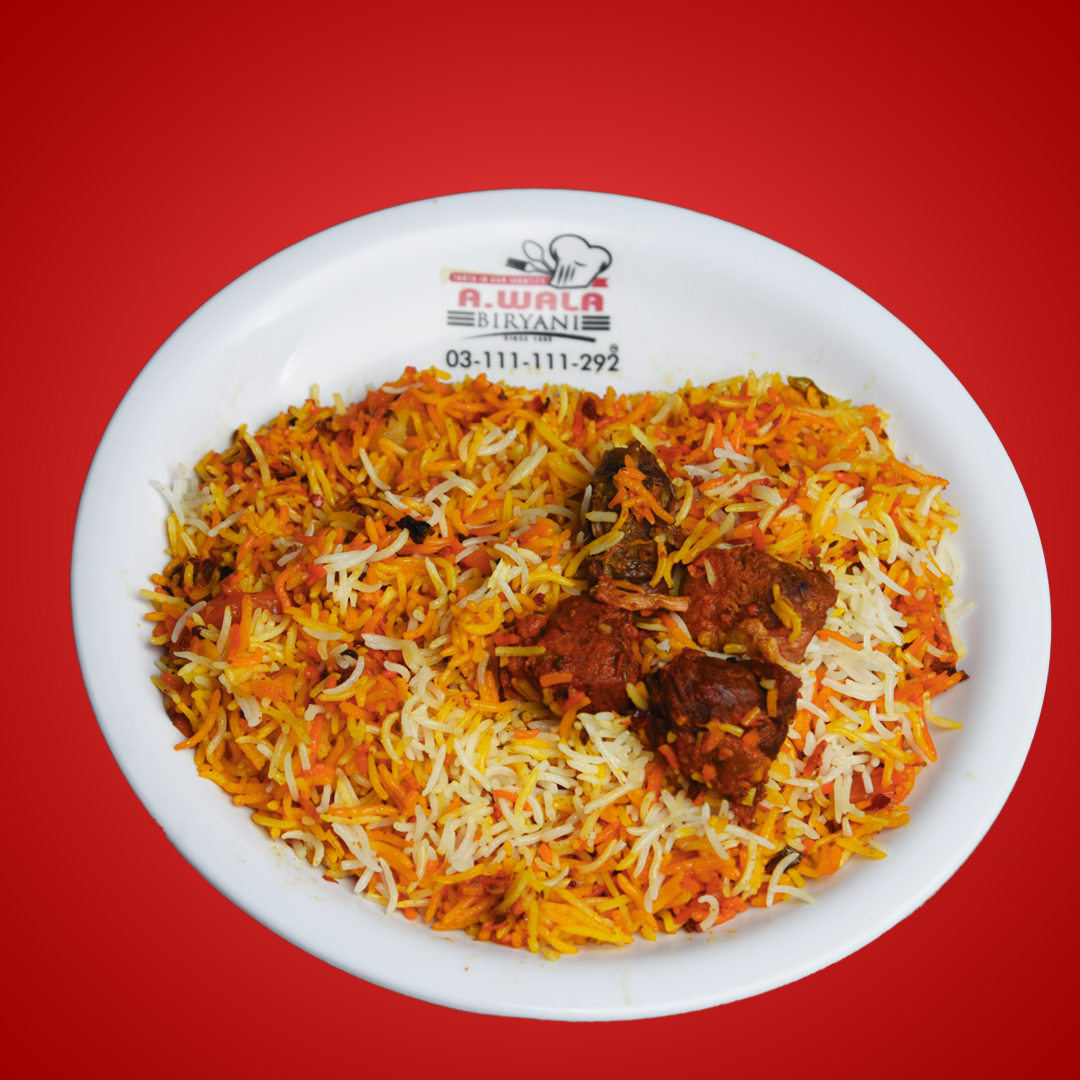 iendly and is only priced at pkr.250 per plate. However, if you opt for a family pack, you can avail an amazing deal for just pkr. 1220.
Choose yours between chicken or beef, single or double and enjoy to the full.
https://www.allahwala.com.pk/Product_Detail.aspx?SKUCatId=2
Roll Parathay – Hot and Spicy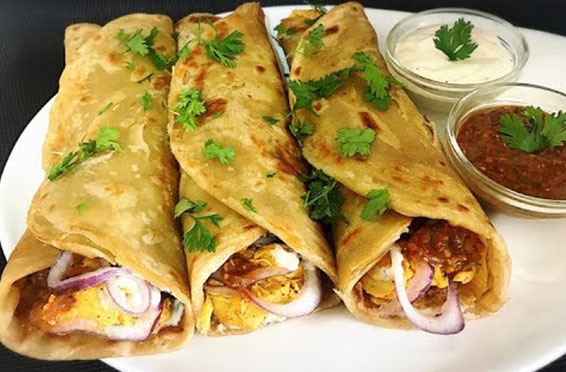 Char-grilled, juicy tender boneless chicken or beef, neatly wrapped in freshly made parathas, then loaded with cheese, chutney and veggies is the perfect meal on the go. In my opinion, if there is one food item that defines Karachi, it is roll paratha. Indeed, without a debate, Karachi chefs make the best roll parathas in a plethora of flavors and combinations that you simply can't eat just one.
Hot and Spicy is a must-try restaurant for finger-licking good desi rolls. Interestingly, you can choose from different chicken blends as well beef blends. Add chutney, cheese and veggies as per your liking and order these babies for an incredibly delectable experience.
Chicken Bihari Tikka – Meerath Kabab House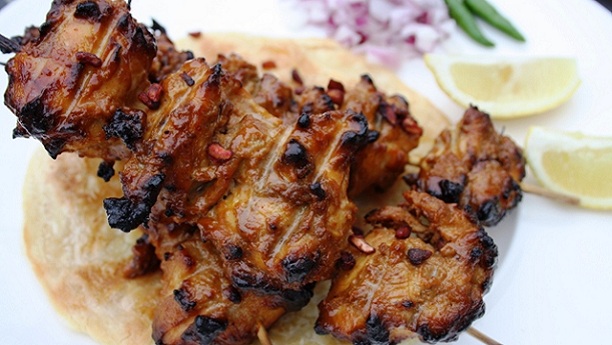 Drive straight to Gurumander, Meerath Kabab House for the best chicken bihari tikka in town. Significantly, the food chain has numerous outlets spread across the city, but if you crave the original authentic flavor, the first branch in Gurumendar is the best.
The super spicy and juicy marinade immediately melts in your mouth and if you have it with crispy, fresh parathay, your entire experience will be doubled.
Fried Kabab -Waheed Kabab House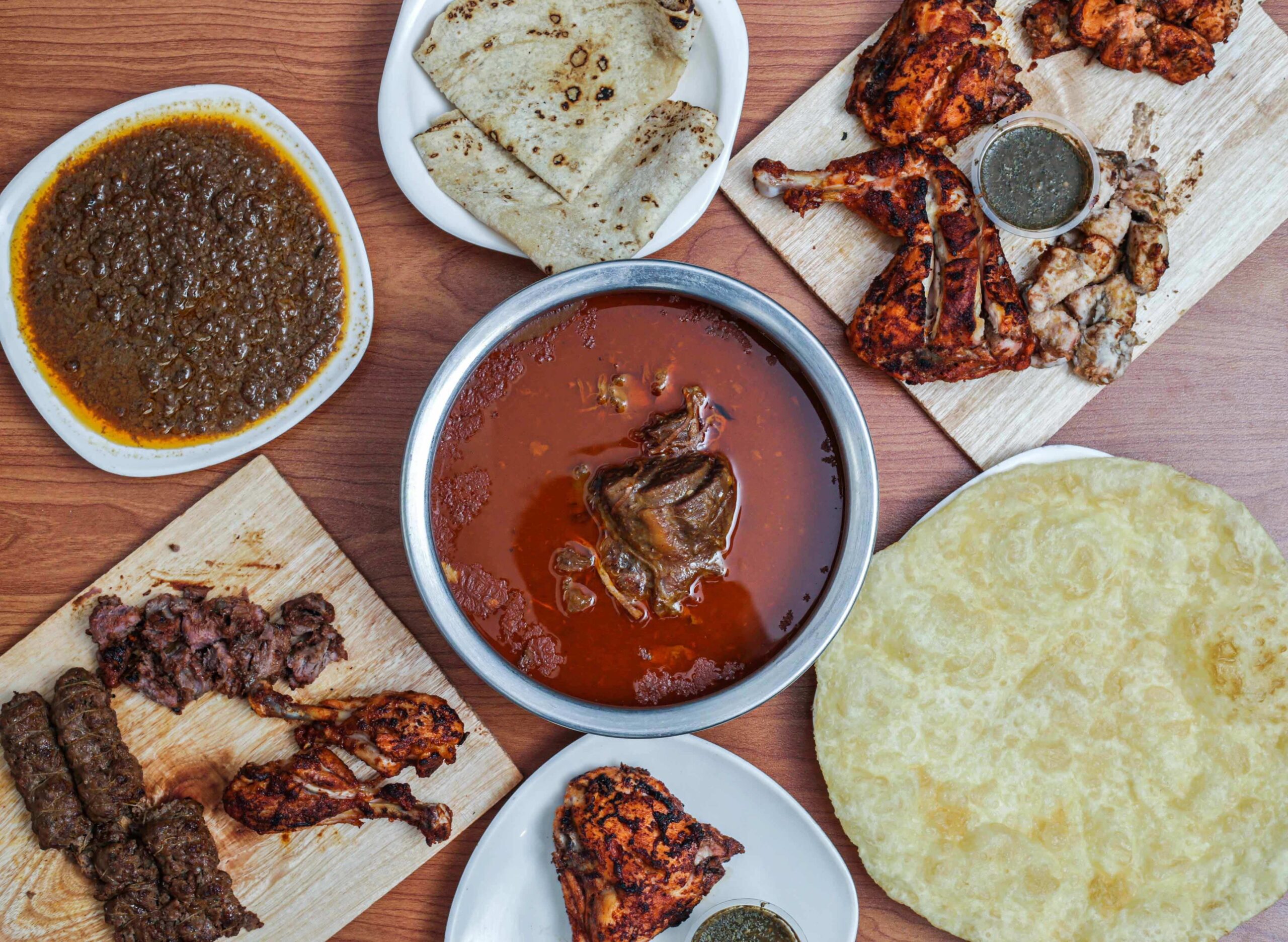 Have you ever heard of chargrilled kababs, later fried and served? Believe me when I say, no visit to Karachi is complete without indulging in Waheed's fry kababs with freshly baked naan on the Burn's Road.
This dish is served hot as minced meat is fried in ghee and oil, for you to dip your naan deep in the plate to gain hundreds of calories all in one sitting! Nonetheless, while it may be packed with calories and oil, this dish is worth a try.
Desi Cuisines -Kolachi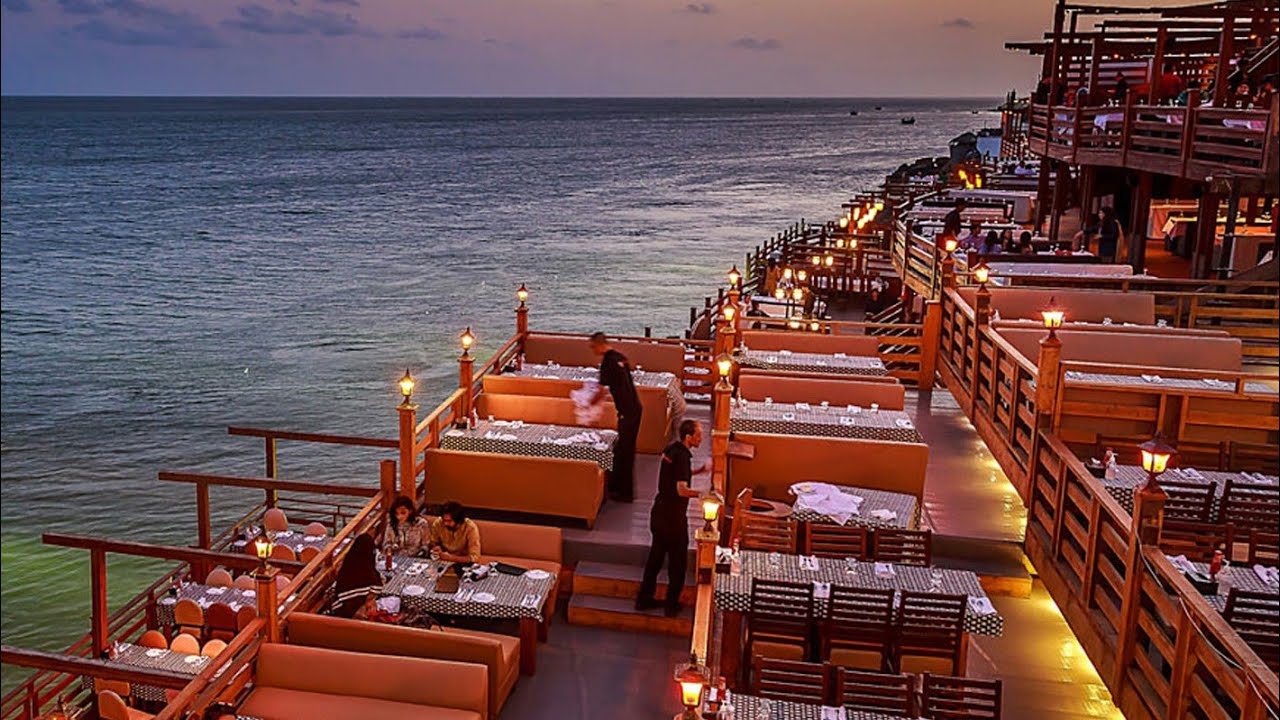 The sea waves cascading, the night sky lit with stars and BBQ smell surrounding the atmosphere, Kolachi is one place all tourists should visit. Above all, the menu Kolachi offers is exceptional.
From perfect desi cuisines to scrumptious seafood options, steaks and pasta and even Afghani recipes, you can have everything under one roof.
Pizza – Xander's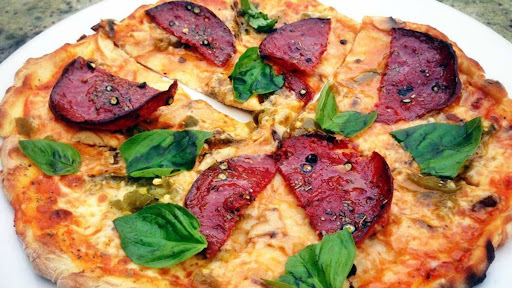 Now it's turn for the chic, upscale restaurants. Every Karachite indulges in scrumptious pizza at least once a month and nothing beats Xander's at it. It is near impossible to easily find a spot at Xander's Café at the weekend. With that said, dwell in their heavenly tasting, brick-oven pizza. It is crispy and when it is topped with fresh mozzarella cheese and pepperoni, it is out of this world. The earthiness of the bread combined with the other ingredients complete the pizza, making it stand out from its competitor's blends.
Other than pizza, Xander's Café has a lot more to offer. From perfect seafood options to tasty sandwiches, grilled steaks and even desserts, Xander's tops the list for good reason. However, the prices may seem steep, but very affordable as compared to Lahore's top restaurants.
Desserts – Del Frio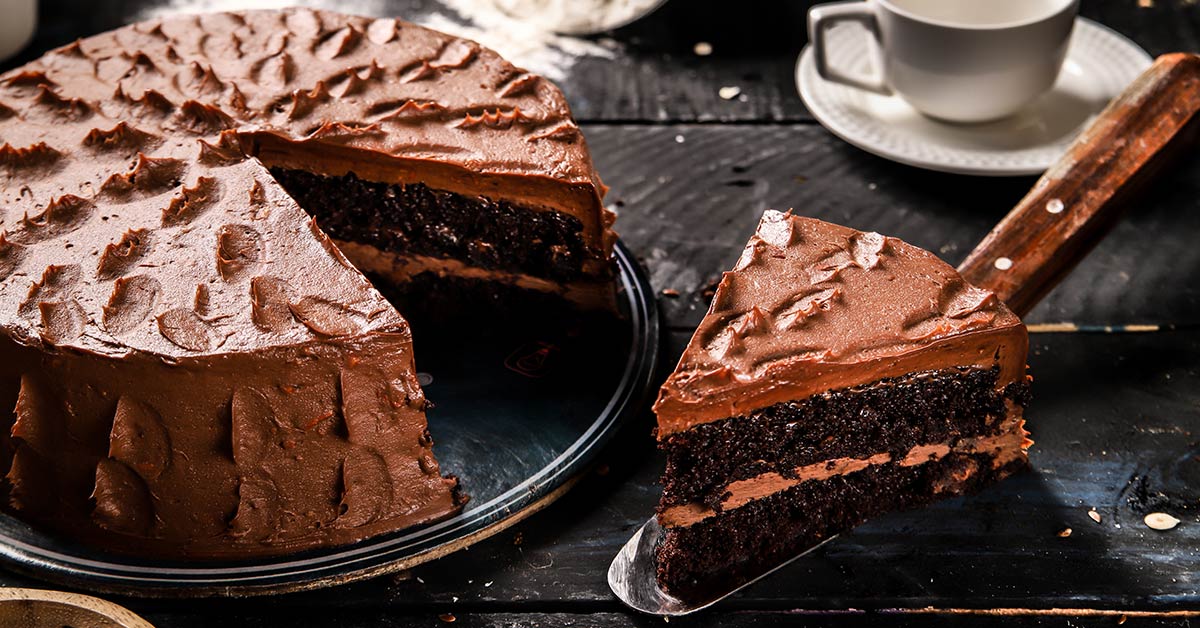 Nothing beats the satisfaction of enjoying a mouthwatering dessert right after dinner and what better than indulging in cakes and ice cream from Del Frio. Indeed, Del Frio has so many cool dessert options for everyone's palette. From Lotus, Ferrero, chocolate fudge to even three milk and cheesecake, they have so many flavors to choose from.
The price range is hefty but if you crave the premium taste and quality, Del Frio is where you need to be.
Lahore Food Scene
All Lahoris do is eat because there aren't many things to do in the city. From high-end, fashionable eateries to meals being served in historical locales, here are the top cuisines that set Lahore apart from Karachi.
Muhammadi Nihari – Chauburji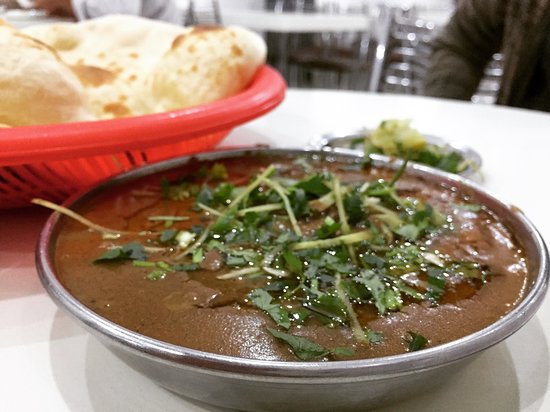 Like most Lahoris, I am a big fan of Nihari too. Nonetheless, when it comes to Nihari, all Lahoris debate over Waris Nihari from Baghbanpura or Muhammadi from Chauburji being better than the other. I am team Muhammadi of course!
Slowly cooked beef in authentic Pakistani spicy gravy served with freshly baked naan is too good to be true. While Muhammadi has various offshoots across Lahore, the best taste is still found in the original branch.
It is safe to say it is extremely pocket-friendly and if you are visiting Lahore, you should definitely try this delicacy.
Siddique Kabab – Model Town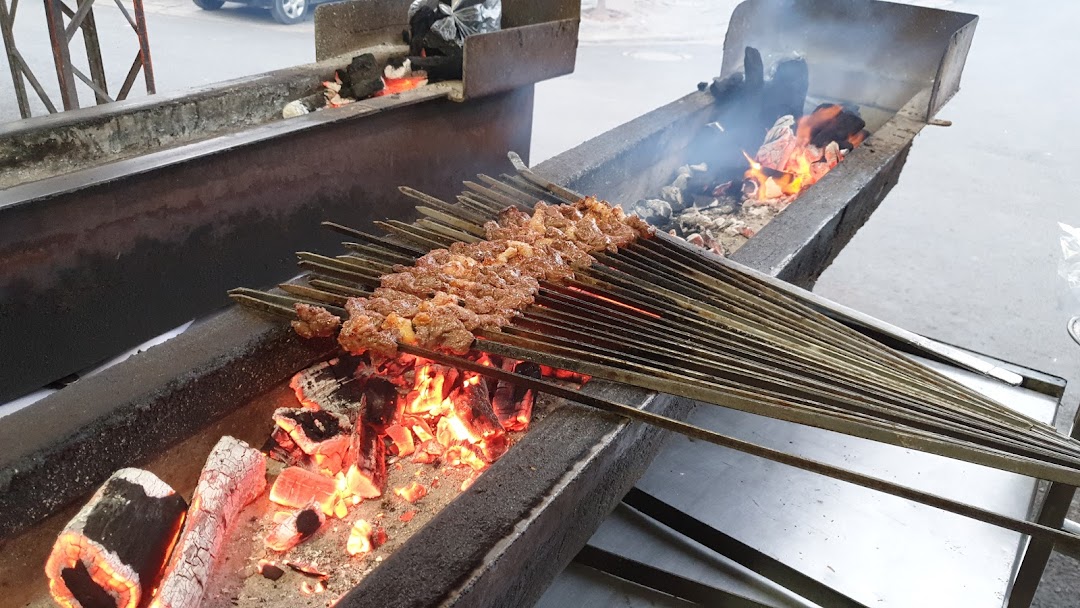 I'll have to agree that Kabab is Karachi's forte, but when it comes to Siddique, they serve their kabab's in an extremely unique way. Small, chargrilled seekh kabab cover your plate and refill as soon as you finish. More importantly, these goodies are served with two types of chutney (sauce), and you can choose between naan or lacheydaar parathay.
Nonetheless, everyone argues about Bhayia ke Kabab easily beating Siddique's. In my opinion, Bhayia is overrated and Siddique is the real deal.
Masala Fish – Bashir Dar ul Mahi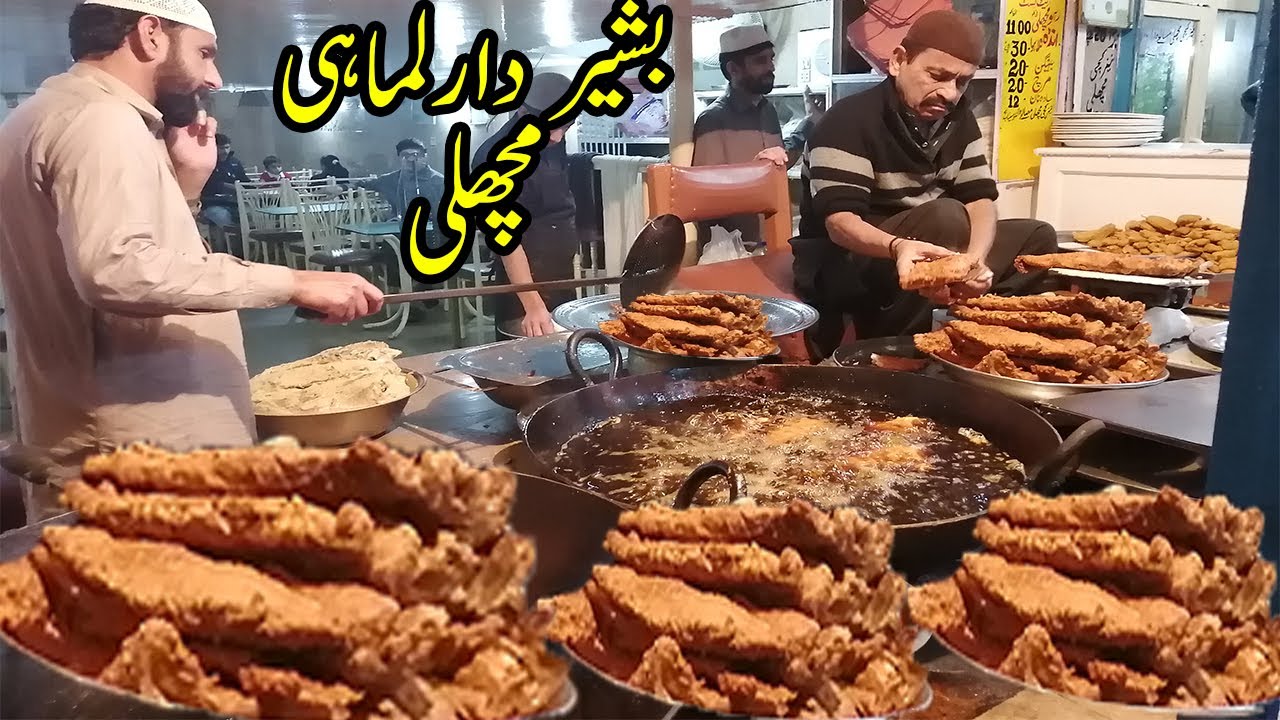 This restaurant takes over the city during the fish season as they offer the best masala fish in town. It is impossible to select just one fish from the eatery as each has its own aura. Choose your favorite from Rahu, Tawa Bone, Grilled or Finger Fish. Each recipe is scrumptious and made to perfection.
Steaks – Café Zouk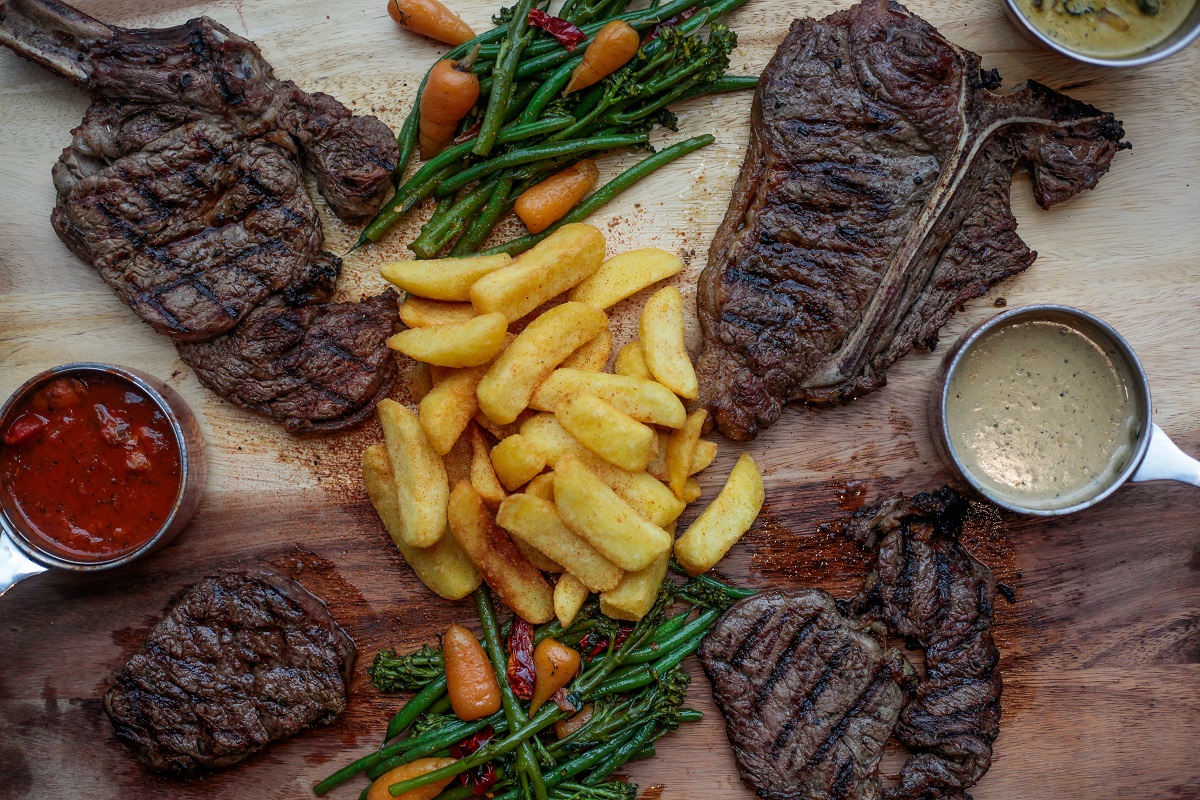 This boutique-style café tops our list when it comes to steaks, chicken entrees and all foods continental. The delightful cuisines come in generous portions and hence, hefty prices in exchange.
However, I feel the seating area is slightly congested and the music is too loud. Nonetheless, since the food is lip-smacking great, everything else becomes a blur.
Thin Crust Pizza – Rina's Kitchenette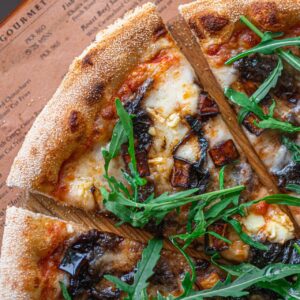 Pizza has become one of our top adopted foods in the country because it is easy to eat, can be delivered, and is mess-free. Hence, when it comes to pizzas, there are more than 50 different options available in Lahore.
However, with Pizza Hut almost losing its mark, restaurants including Rina's kitchenette, Sweet affairs for brick-oven, 14th Street and Manhattan Bites are taking over for good reason.
Rina's offers 8 different gourmet Italian flavors but if you ask me, Firenze Nova, and into the woods top the list. The perfect tomato base complements the smoked chicken chunks and Parmesan Reggiano topped with Rocket Leaves and tasty sour cream. Everything combines into a delectable slice, and trust me, you can't have just one.
Yum Chinese and Thai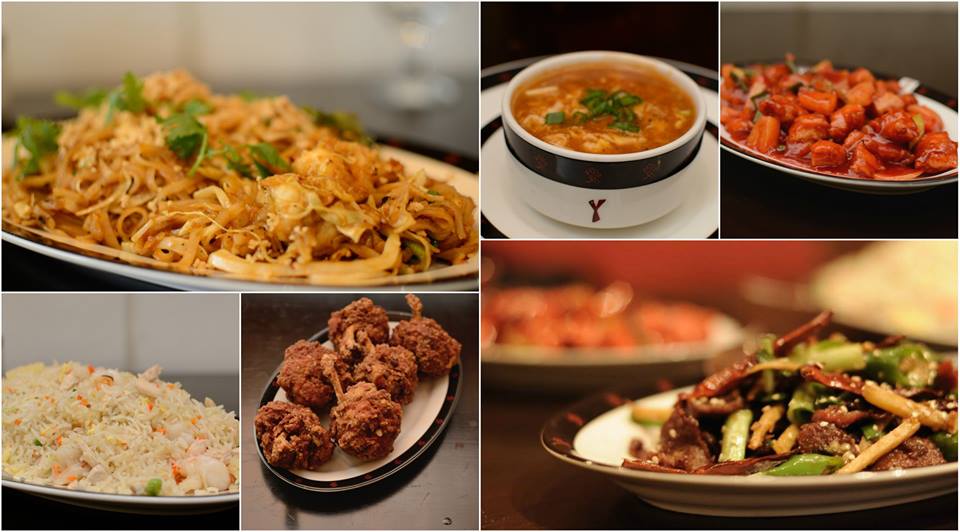 When we want chowmein, prawns, Chinese soup and Thai entrees, Yum effortlessly tops the list in Lahore. The best part is how they have still maintained their standard, quality, and taste. Their Yum special crispy fried beef in sesame is heavenly when paired with beef chowmein and Mandarin chicken.
The prices steep over to the expensive side, but the experience is worth a try.
Final Verdict
Karachi serves the best kababs, roll parathay and Sheermaal. On the other hand, Lahore has the best Nihari, Mithai, Fish and Continental Food. Each city has its own specialties and I guess you will have to visit both to find out your favorite.