Lahore is historically one of the centers of literature, culture, heritage and arts. It's no surprise that the city offers a very wide array of cuisines and culinary masterpieces.
Indeed, one of the food items Lahoris have made their own is 'Pizza'. From the poshest commercial areas to the far-flung housing societies on the edge of the city, pizza is available EVERYWHERE! Here is a list of 11 best pizza parlors in Lahore.
Rina's Kitchenette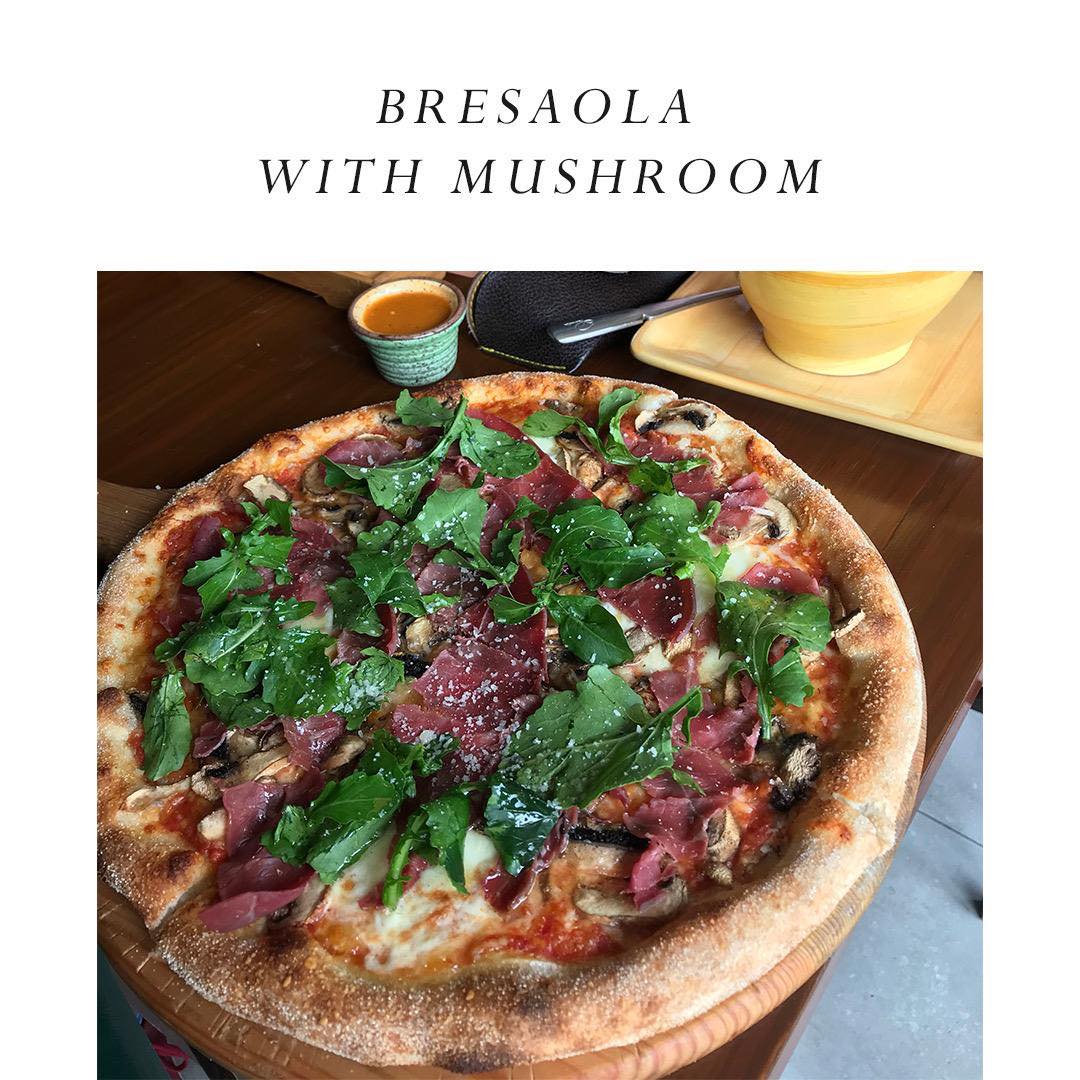 If rustic Italian thin crust brings water in your mouth, Rina's Kitchenette is the perfect place for you. Interestingly, Rina's offers a cool variety of flavors, keeping the crust thin and crispy in all. You can choose from the classic Margherita, Porcini, Into the woods, Pepperoni Miele Caldo, Caramelized onions and Aubergines and an amazing fish flavor named Salmon like me.
To be honest, I totally dig Rina's pizzas. Firstly because of the out-of-this-world flavor. Secondly, because you just cannot have one slice! The prices are budget friendly considering the unique flavor and style. Personally, I love into the woods because of the globs of cream cheese that just melt in your mouth.
Sweet Affairs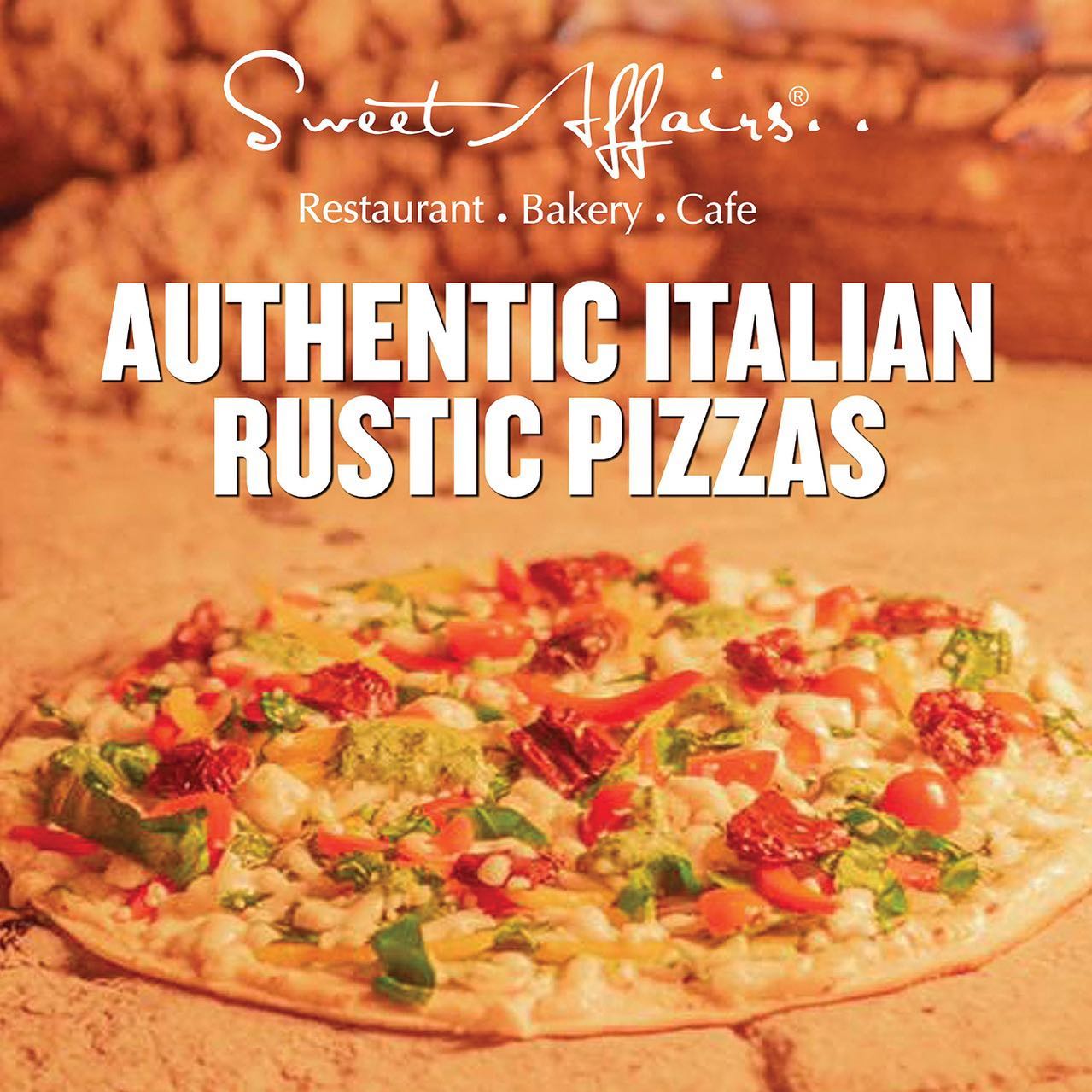 Sweet Affairs offers a unique taste in their pizzas. Interestingly, the 'brick oven' baked concept literally takes the whole pizza experience right up to the sky! The flawlessly charred slices are topped with your favorite marinated chicken and just the precise amount of cheese. You can choose from Mexicano and spicy ranch for a spice blast, Fresh Garden and 4 cheese for vegetarians and then options like pepperoni, Catadina and Mint Tandoori are also available.
If you must ask, Sweet Affairs also bids rather Pakistani/desi style toppings. Hence, if you are in for a fusion treat, this pizza parlor is ideal for you.
Cosa Nostra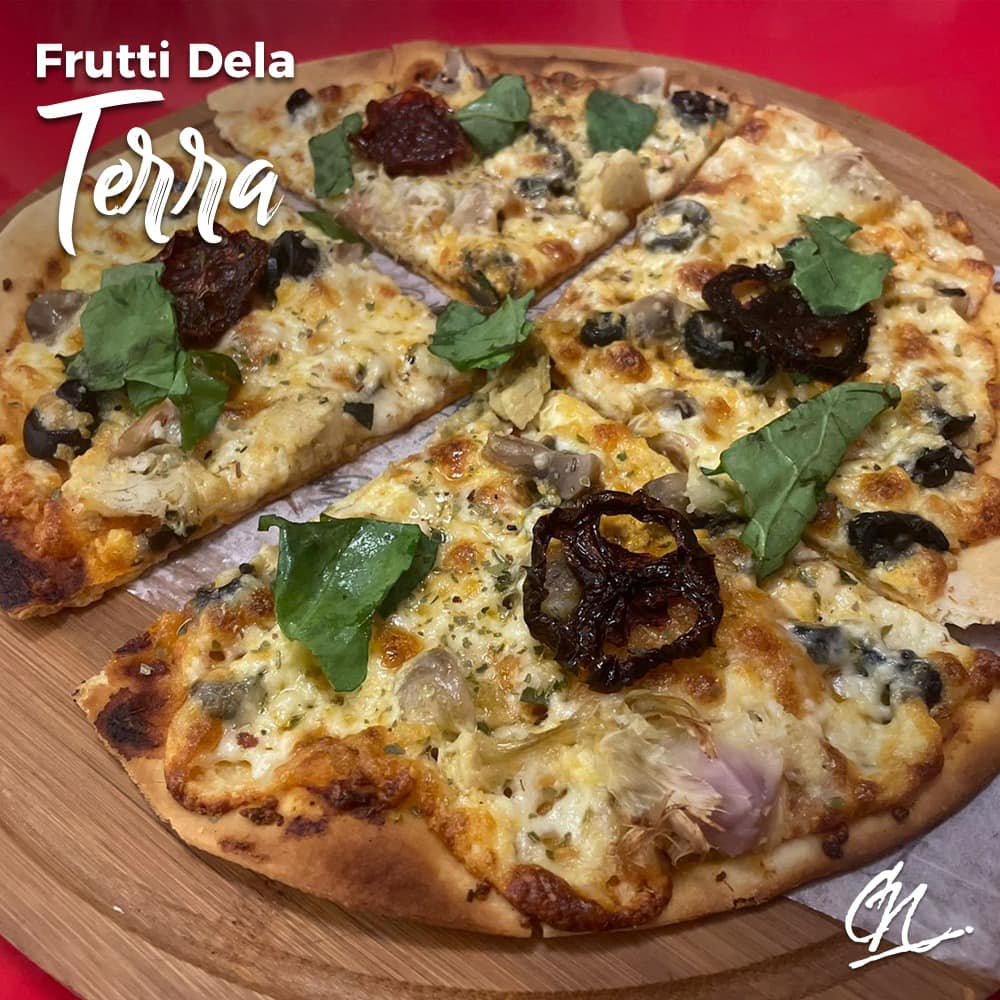 Cosa Nostra is a trendy, hip place for youngsters to hang out and have a delicious meal at. While everything they offer is totally scrumptious, obviously including their pizzas. Their Italian recipes are perfect and they cater to all sorts of foodies. Select white, whole wheat or gluten for the dough while you have a plethora of options for your toppings.
Pizza Rustica, Tres Formaggi, Frutti Della Terra, Salamella and Primavera are just a few from the list. They play with cheese flavors including ricotta, Emmental, mozzarella while the rest of the city only offers cheddar. So here's the reason for the perfect bite you are missing out on. Moreover, as for the damage, their pricing is set for teenagers and is totally affordable.
Meat the Cheese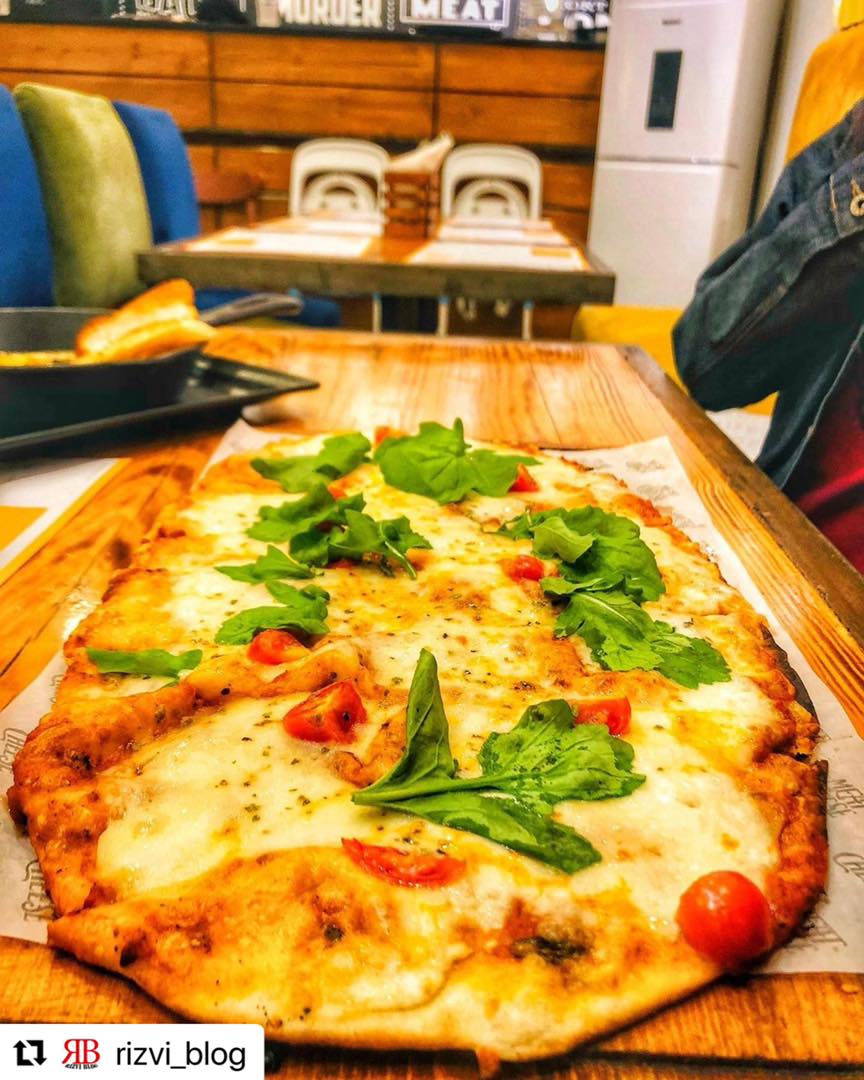 Meat the Cheese is a new find for me and what an amazing find is it! I mean, everything on the menu is superb. Mainly, I fell in love with their cheese because it is not the standard Lahori cheddar cheese mixed with mozzarella. The way it pulls but melts at the same time is heavenly.
Meat the Cheese has an amazing menu for all age groups. Since we are talking about pizzas, ill strictly stick to the topic. Interestingly, my daughters fell in love with the 'Aunt Margherita'. It includes 4 different types of cheese and I kid you not; its out of this world. Since the brand also uses ricotta and blue cheese, the taste is bound to be supreme. They have 8 magical flavors to offer you guys. This place should be on your list for sure.
L' amour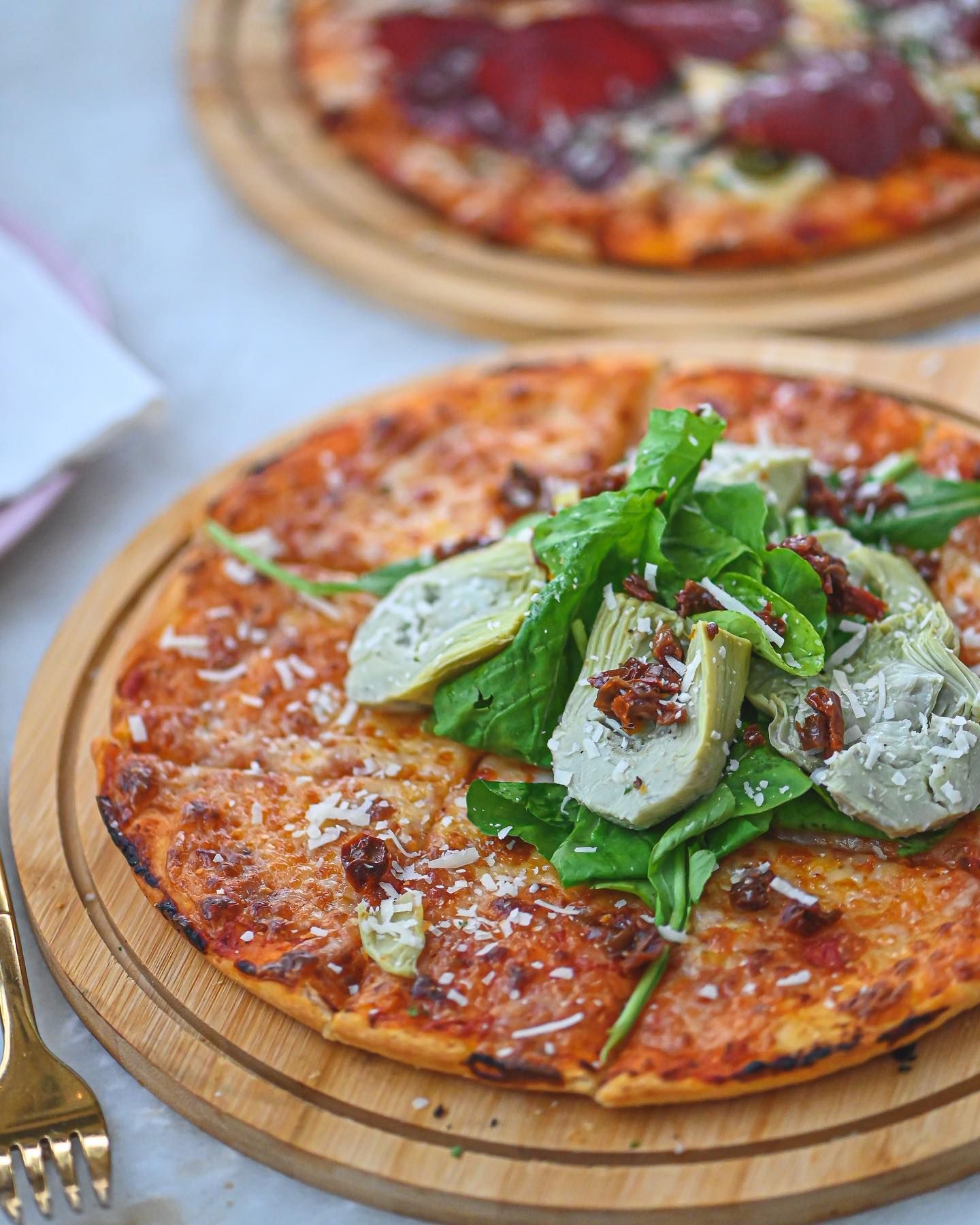 L' amour is another awesome spot that recently opened up. Right under Cue cinemas, this restaurant provides an indoor as well as an outdoor seating. Pizzas are a new addition to their menu. They are currently offering 7 different flavors at the moment. The thin crust is chewy and their dough is awesome. Fried chicken and hot honey is the best thing you will have on your pizza!
Pantry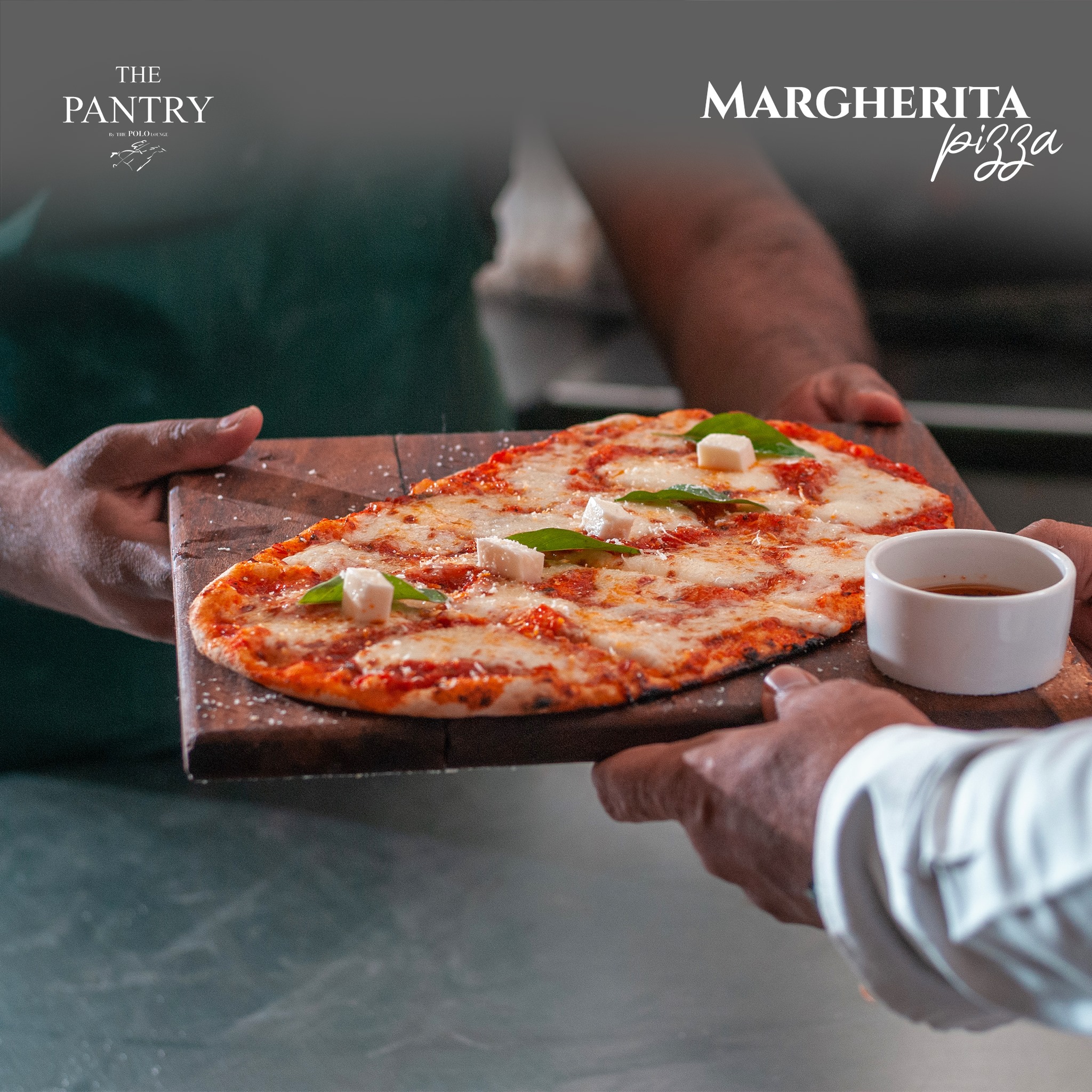 Again, if you desire something sophisticated in your pizza, the Pantry Lahore by Polo Lounge is the right answer. The wood-fired oven smells divine and the freshly baked pizzas coming out of it are even better. Indeed, The Pantry brings triumph to your taste buds through a wide variety of flavors. From thin crust to square pies to perfect Neapolitan style treats; they've got it all.
Moreover, the chef fuses flavors with pine nuts, aubergines, buffalo mozerlla, chilli ricotta dressing and so much more. While it all sounds fancy, the prices are entirely affordable.
Café Aylanto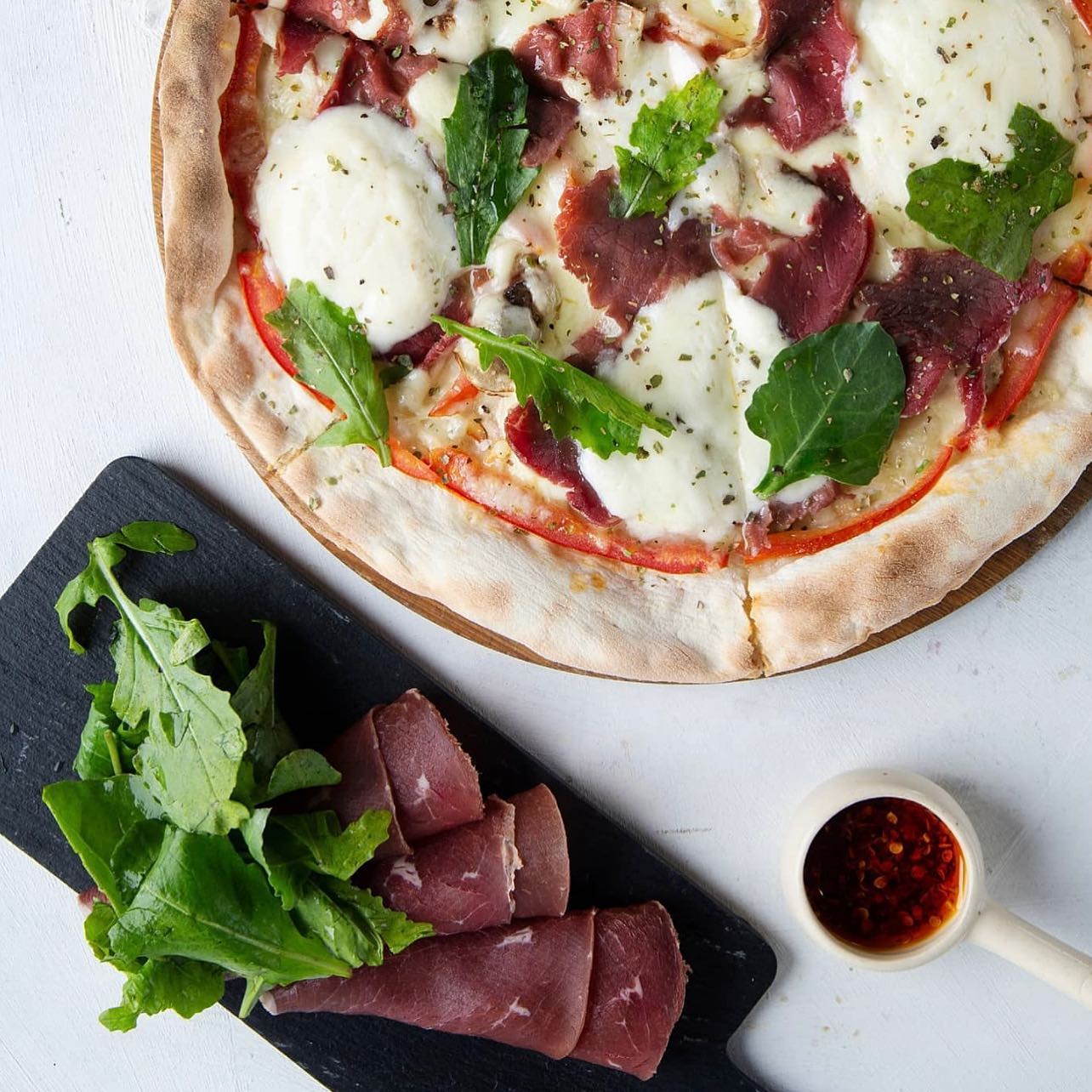 Well, everything Aylanto serves, literally everything is super classy; whether it is the taste, the menu or the presentation. Aylanto is for the elites of Lahore. Strategically located in the heart of MM Alam, Aylanto also brings a unique style of pizza to tantalize your taste buds. Fortunately, Aylanto is the perfect place to enjoy brunch/ lunch time pizza with your colleagues in a calm, mature environment.
Known for their crispy, thin crust, Aylanto brings diverse flavors compared to other eateries. Sweet tahini and Za' atar pizza is out of this world. Mediterranean, Buffalo Mozerlla, Formaggio and  Basil Pesto are other interesting options.
Amavi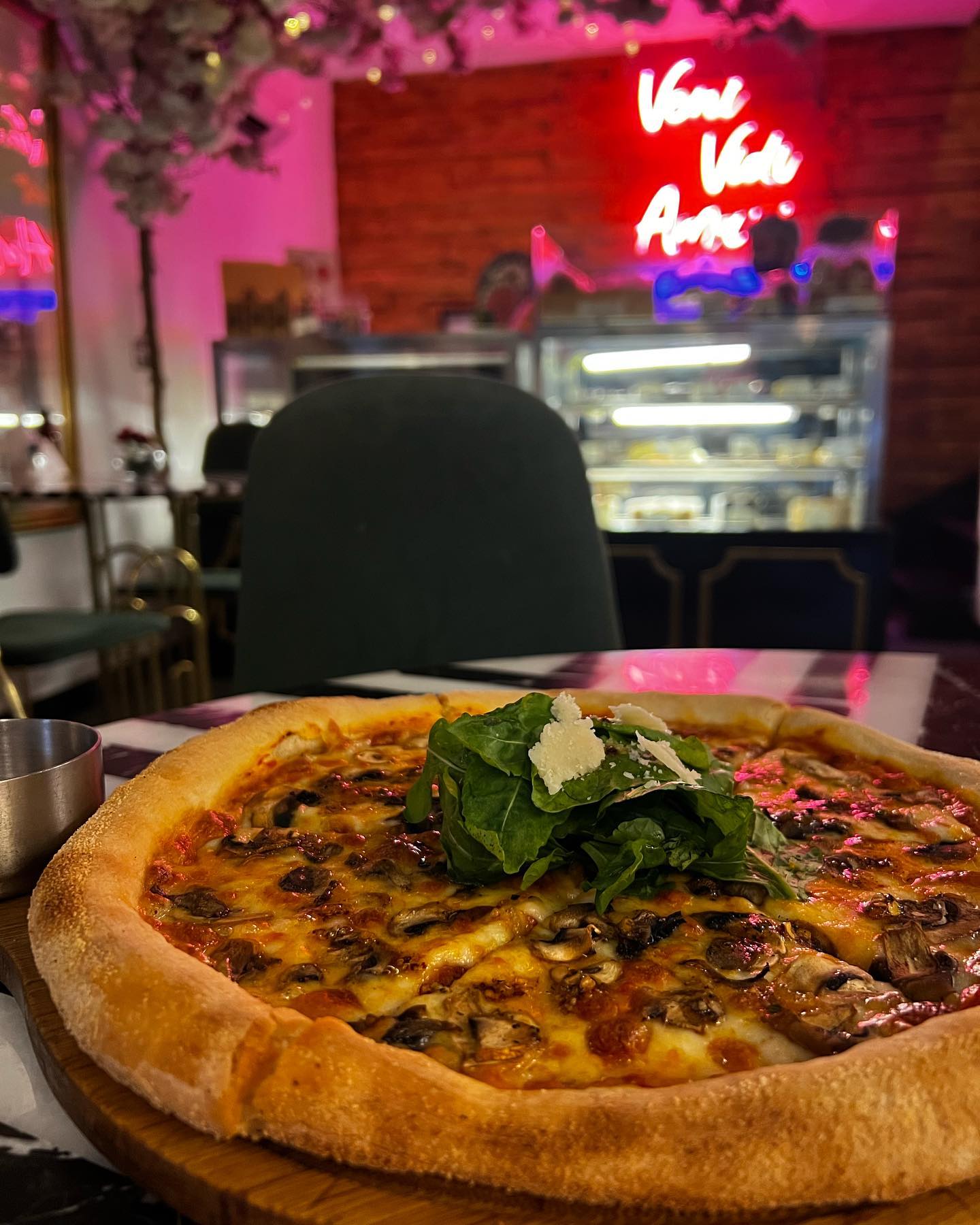 We surely cannot leave Amavi out of the list because it offers amazing pizzas. The new and improved crust has got its customers hooked to the taste. Moreover, flavors like house sour dough and black truffle, butter drizzle, pesto, sundried tomatoes, spinach and cheese are all  too interesting to leave out.
Indeed, the pizza toppings are unique. The prices many seem towards a steeper edge, but if you are a pizza lover, they are totally worth a try.
Jalal Sons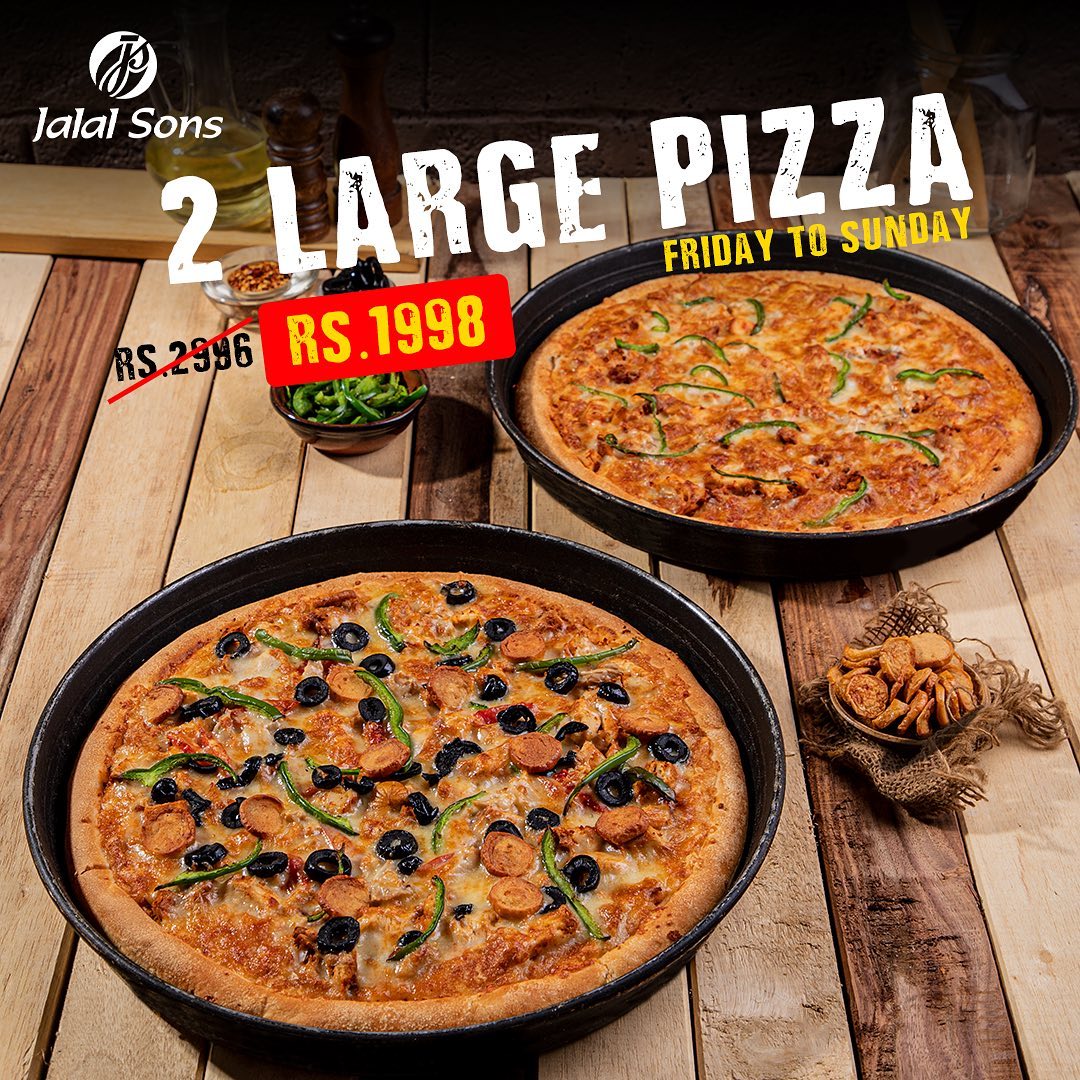 Jalal Sons is the go-to place for a quick pizza fix. They bake delicious pizzas within 15 minutes of the order and you can take-away immediately. However, how I enjoy this treat is by ordering it and finishing it bite by bite in my car. Hot, fresh pizzas with melting cheese are top notch slices worth fighting for.
You can take your pick from personal size pizzas, regular 10 inch and a family size 13 inch pizza. As for the toppings, you can choose from chicken tikka, chicken fajita, chicken supreme, smoked chicken, beef supreme and even vegetarian options. Moreover, you can also choose between thick or thin crust to customize pizzas that perfectly suit you. You can find Jalal sons at 3 different locations in Lahore.
NY 212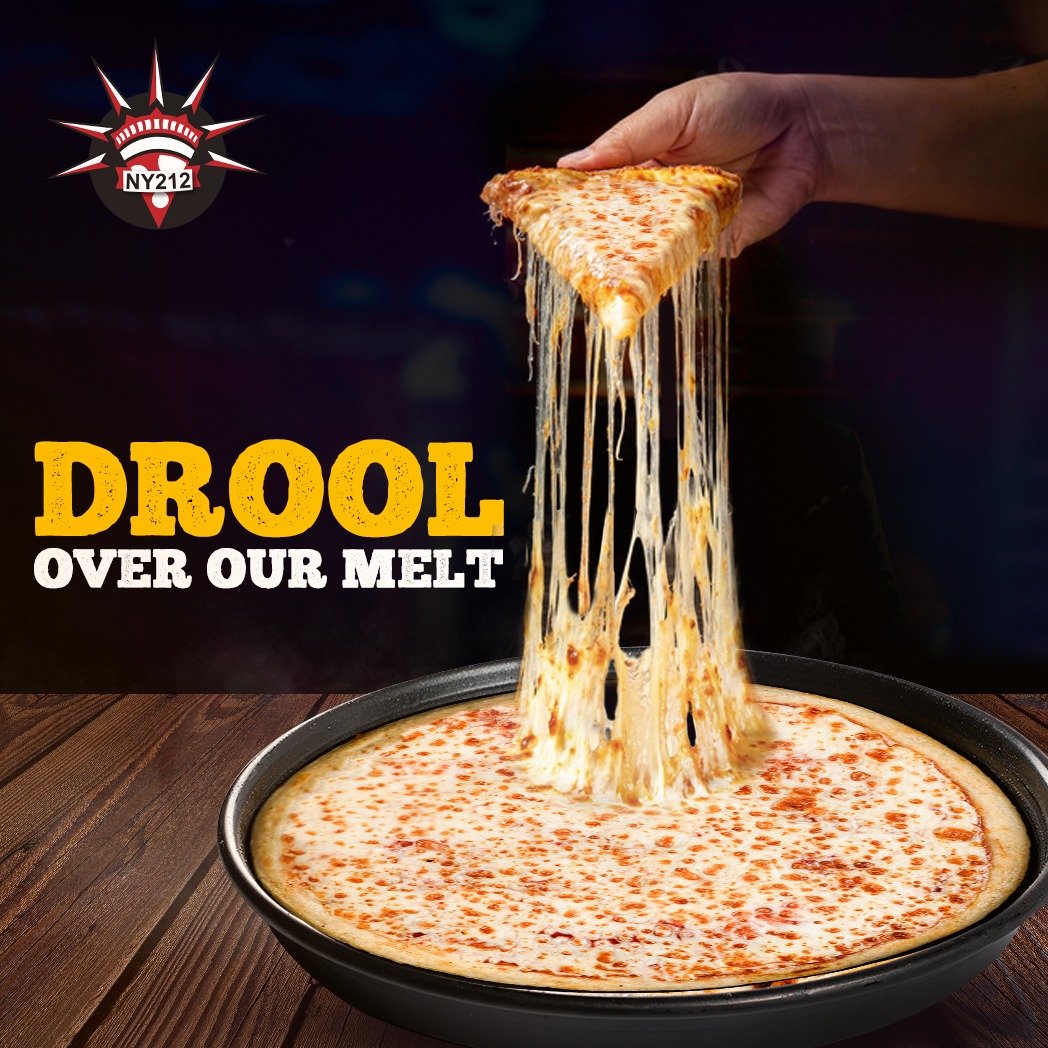 Located in Johar Town, on MM Alam as well as as in DHA, NY 212 is another pizzeria you need to try. NY 212 is a quick fix for your pizza craving at an odd hour. You can get it from their outlet or get the goodness delivered at your doorstep.
Interestingly, you can build your own customized pizza by choosing from the size, crust, topping and add-ons. While you can avail a personal pan at 9 inches, you can go big with a party size and get a 21 inch as well. Isn't that cool? It sure looks pretty when you see it on the table!
The flavors are rather standard. However, if you enjoy your pizza toppings marinated in a desi spicy masala, NY 212 is the place to look for.
Sarpinos

Sarpino's is the king of classic desi style pizzas. If you crave a cheesy thick crust pizza with a desi touch, Sarpino's the spot for you. Moreover, Sarpino's offers not just chicken flavors but beef options as well. You can select your spice-meter and order accordingly.
For one, their dough is super delicious. The fresh-out-of-the-oven pizzas are aromatic, chewy and totally worth it. Equally important, Sarpino's is on the budget-friendly side so you better check it out soon.