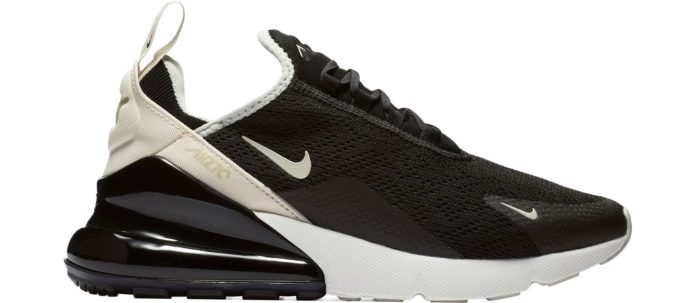 Who doesn't love a good pair of shoes? Do you know when you walk in a room, your shoes do a lot of talking! They not only add polish to your outfit but also give away a part of your personality, too.
'Shoes make an outfit; they're like rims for a car'
– Omari Hardwick.
There is no doubt about it that women love shoes as much as they love clothes and on an average, they can spend around $25,000 on shoes in a lifetime, equating to 469 pairs of shoes approximately!
Pakistan is one country which is not short of amazing shoe brands for women and here we share the top Pakistani shoe brands that are worth every penny.
Metro Shoes
Shoe shopping is incomplete if you don't walk into Metro shoes. Metro shoes has been in the market since the late 80's and their popularity has only increased during this time.
From offering both casual and formal shoes, Metro shoes provide design and quality at affordable rates. What's more? Metro shoes have expanded and offer online shopping with worldwide delivery option!
Borjan
If you are the kind of woman who loves a combination of sophistication and flair while keeping everything classy, then Borjan shoes is a must-visit shoe store for you.
From the classic pumps to mules to offering a wide-range of Uggs and long boots; Borjan has a lot to offer. Besides shoes, Borjan also offers a huge collection of handbags and jewelry, too.
How cool is that!
ECS
ECS is one of the oldest shoe brands for women in Pakistan which is known for its quality, shoe designs and durability.
Originating from the famous Anarkali bazar of Lahore, ECS has stayed true to its roots and no visit to Lahore is complete without going into ECS.
Their distinctive designs are one of a kind and the durability of their sandals and shoes exceeds expectations. Besides offering shoes for women, they also have a range for little girls to match their mommy's.
Sapphire
Sapphire is a relative newbie when it comes to shoe arena. That said, Sapphire footwear for women has garnered a lot of attention ever since it was launched 3 years back. The footwear caters to the needs of the modern woman.
From presenting comfortable, yet stylish slides to kitten heels and pumps, Sapphire is one brand which has it all.
Mochari
Just like Sapphire, Mochari is also relatively up-to-the-minute but it has taken the market by storm. The unique and outstanding feature of Mochari footwear is that they are a perfect blend of eastern and western footwear. Fusing truck art and traditional colors in western styles, Mochari is one hub you need to visit!
From offering embroidered Peshawari chappals to traditional khussas and even intricately embroidered oxfords; Mochari footwear knows how to keep you tightly coiled to your roots while letting you experiment with western designs as well.
Keep in mind, however, that unlike other shoe brands, Mochari is a little expensive. That said, it will be worth every penny you spend on it.
Cocoon by Amna Baber
Cocoon by Amna Baber has been one of the most-talked about shoe brand of Karachi and it has spread its roots across other cities of Pakistan too.
Starting off with casual and chic range of footwear, they have expanded into formal and classy footwear as well. These are custom-made shoes and sandals and did you know, each pair can be easily molded according to your requirements.
The best thing about Cocoon is that the footwear is affordable and not heavy on the pocket. Their customer services are beyond par and you will not be disappointed when shopping at Cocoon.