Clearly a romantic at heart, I have no shame in admitting that I have re-enacted most of my favorite Bollywood songs in my dreams!!! Indeed, witnessing Shahrukh and Kajol in stunning snow-capped mountains, hand in hand is a sight for sore eyes!
Unfortunately, flying to Switzerland wasn't in cards for me. However, every cloud has a silver lining and I, like most of the people, forget how amazing our own country is!
For this reason, if you are looking for a stunning honeymoon spot while staying within your budget; nothing spells better than Sweet tooth Igloo!
Sweet Tooth: A small Intro!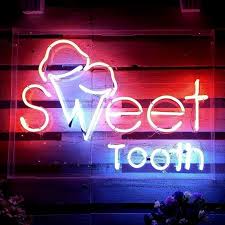 The Sweet Tooth is an astounding dessert parlor in Lahore and all Lahoris love it! Not more than a few days ago, the visionary owner Umer Hussain announced the commencement of his new branch of Sweet Tooth on Twitter and it has gathered all the much-deserved hype.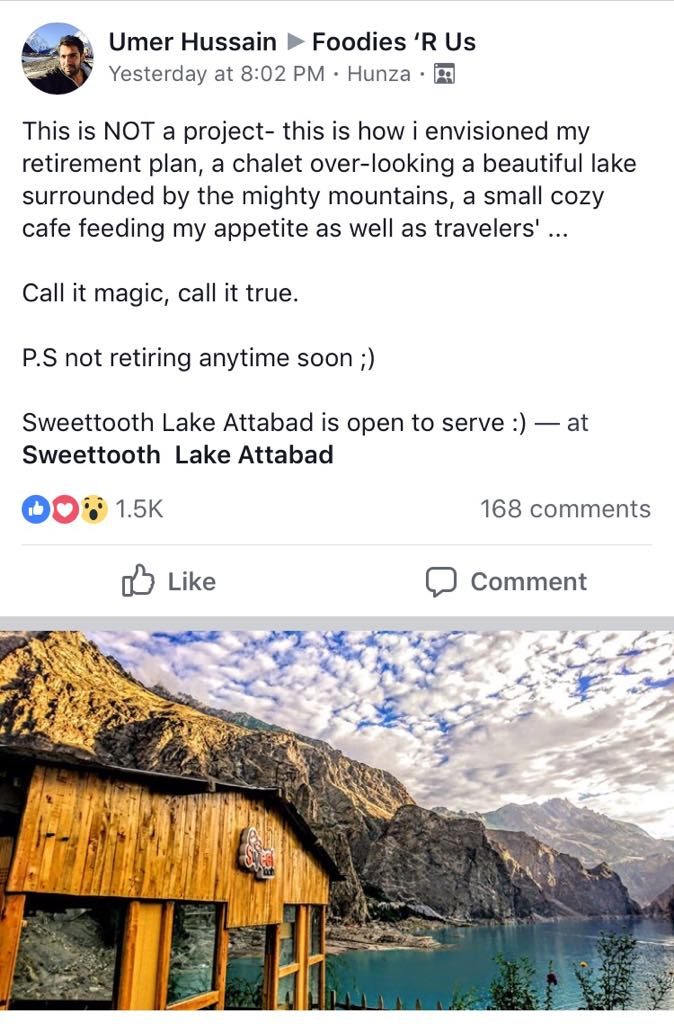 Especially, opening a cool place in none other than our beautiful 'Hunza' takes the cake!
Hunza: the Switzerland of Pakistan!
Indeed, Allah has bestowed Pakistan with multitudinous unblemished and natural beauty. Hence, the snow-capped Alps of Switzerland are one of the choicest destinations for honeymooners.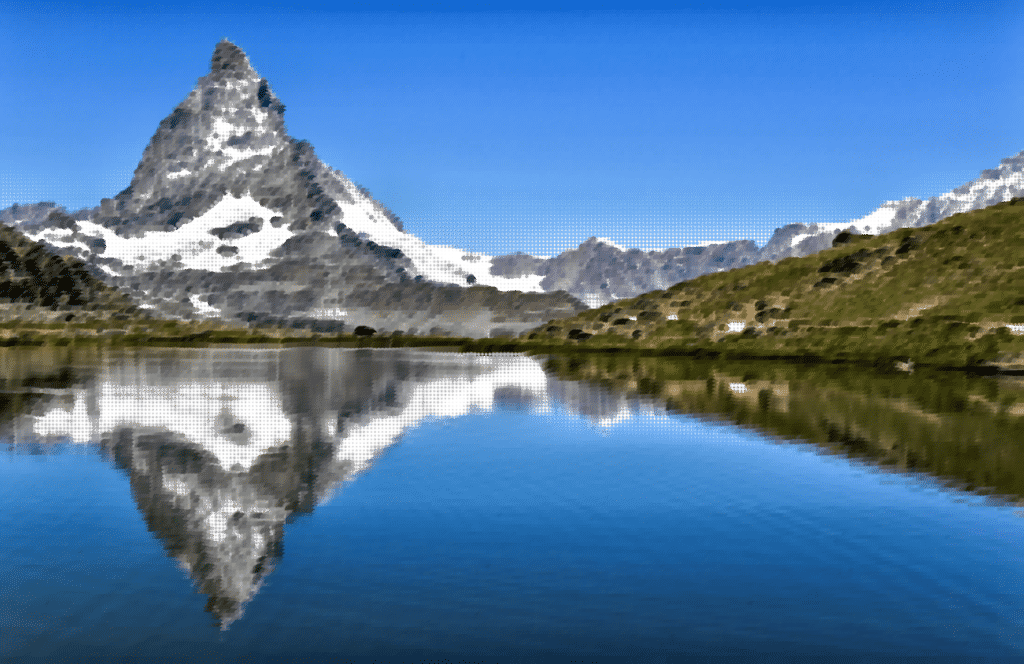 Sweet Tooth Making dreams come true!
Sweet tooth is famous for catering to our extreme chocolate cravings. However, they have gone a step and beyond by installing Igloos in Hunza! Making it a true hot spot for all honeymooners.
The Breathtaking Location!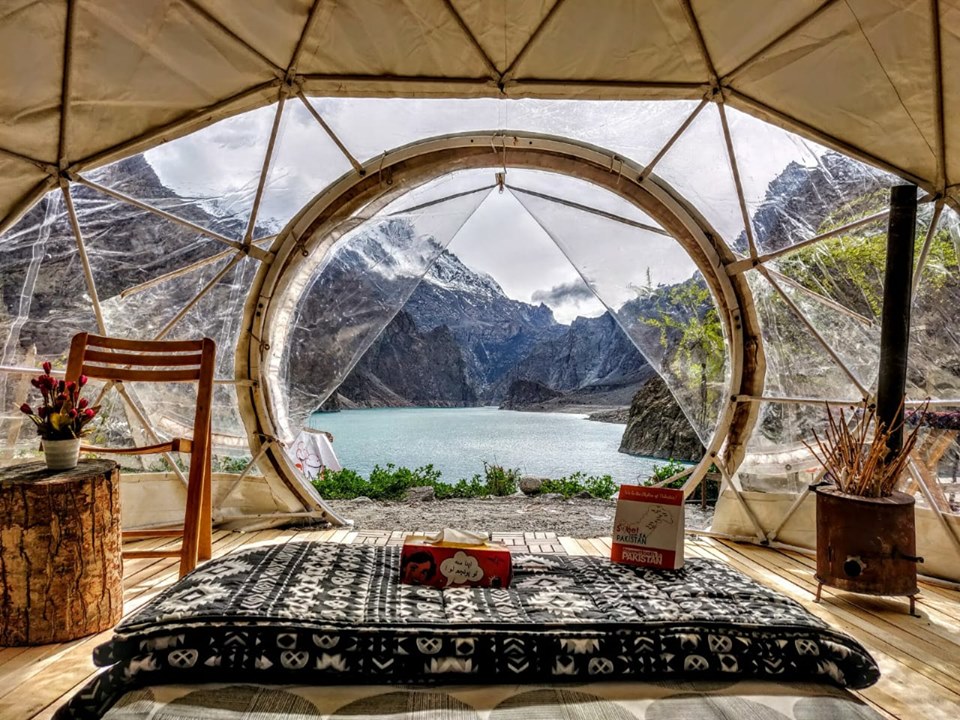 Needless to say, the location is awe-inspiring and breathtaking. Specifically, the igloos are placed as such that you get a full view of the glimmering Attabad Lake.
OMG. How more romantic can it get, eh?
Imagine Having a Romantic Desi Nashta with Your Better-Half with a Panoramic View of the Pristine Lake!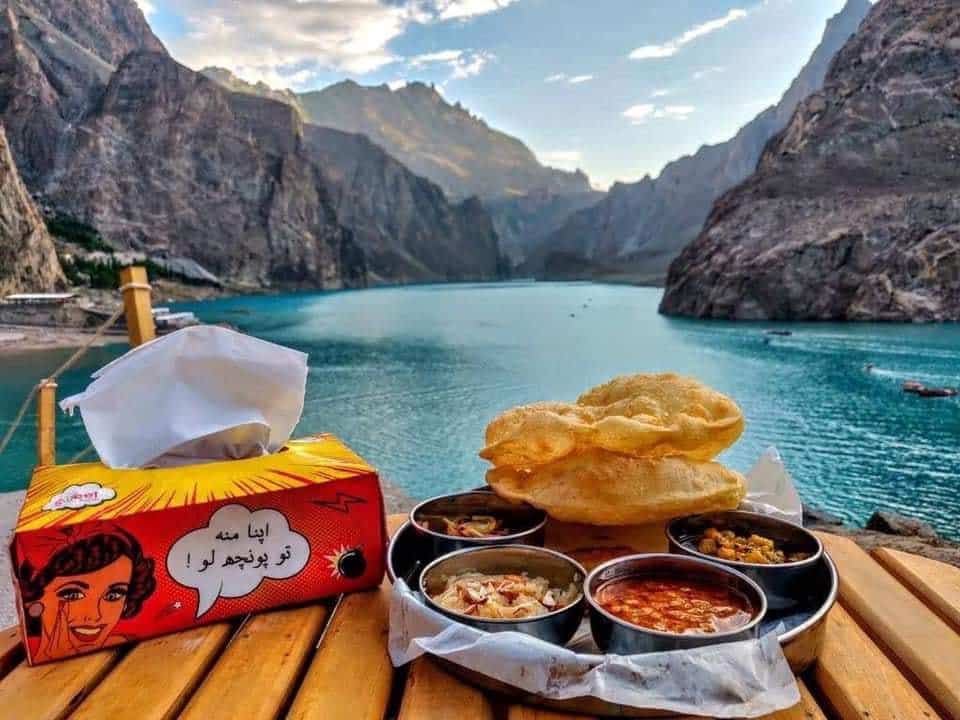 A Game-Changer for Honeymooners
In addition to that, these well-constructed igloos are a game-changer for honeymooners who are looking for reasonably priced, yet serene and exotic honeymoon spots.
The Affordability Factor
Interestingly, the affordability of these igloos is one of the main factors that is attracting honeymooners. In contrast to hotels, these igloos retail at around RS. 16,000 per night and trust me, they will be worth every penny you s
The view is Spectacular!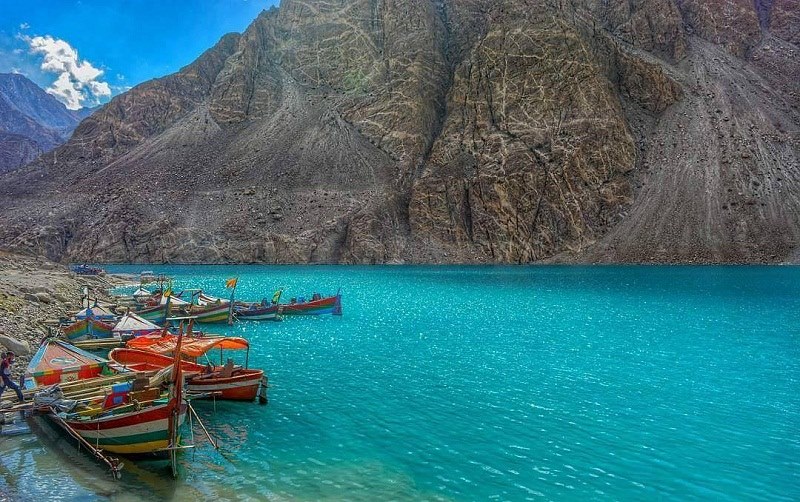 Apparently nestled between the mountains of Karakoram, these igloos give a bursting view of the majestic mountains and the awe-inspiring Lake.
The Igloos Are Out of This World!!!
Above all, the igloos are thoughtfully constructed. Each of the igloos has a double-bed, a seating area and an exterior attached bathroom.
Inside The Igloos
Moreover, the cozy and comfortable wood-panel floored igloos are a winner, for sure!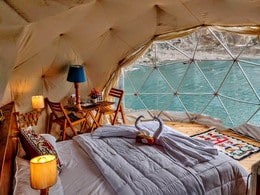 In particular, all rooms are decorated with a mix of traditional and contemporary design. Check out the adorable lamps with perfectly complementing rugs!
An Eco-friendly Choice
In short, besides being affordable, these igloos and the café are solar-powered.
Whhhat?.. Way to enjoy your honeymoon while being eco-friendly at the same time!
Let Out Your Inner Adventurist
Just because you are on your honeymoon doesn't mean that you can't get adventurous. In fact, the location of these igloos is perfect as you can participate in multiple sports activities that Lake Attabad has to offer.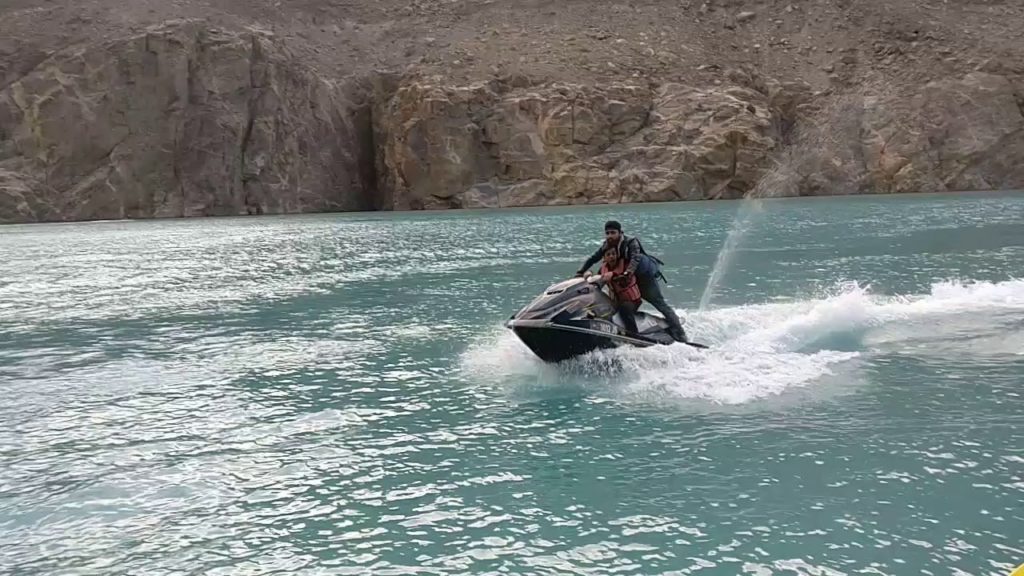 Food is totally Scrumptious!
Finally, we come to the food and here too, you will surely be totally satisfied.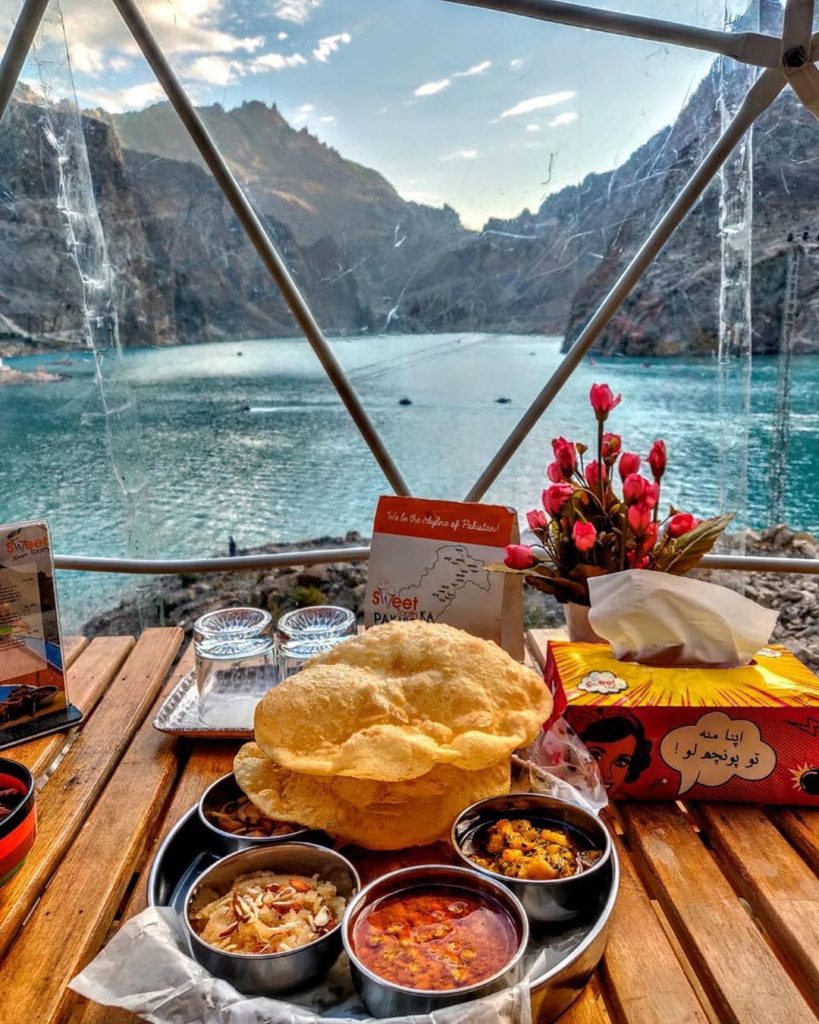 Before the igloos, Sweet tooth started off with its signature cafe' and it serves mouth-watering treats!
From their signature loaded milkshakes to deep dish pizzas, you name it and you'll get it!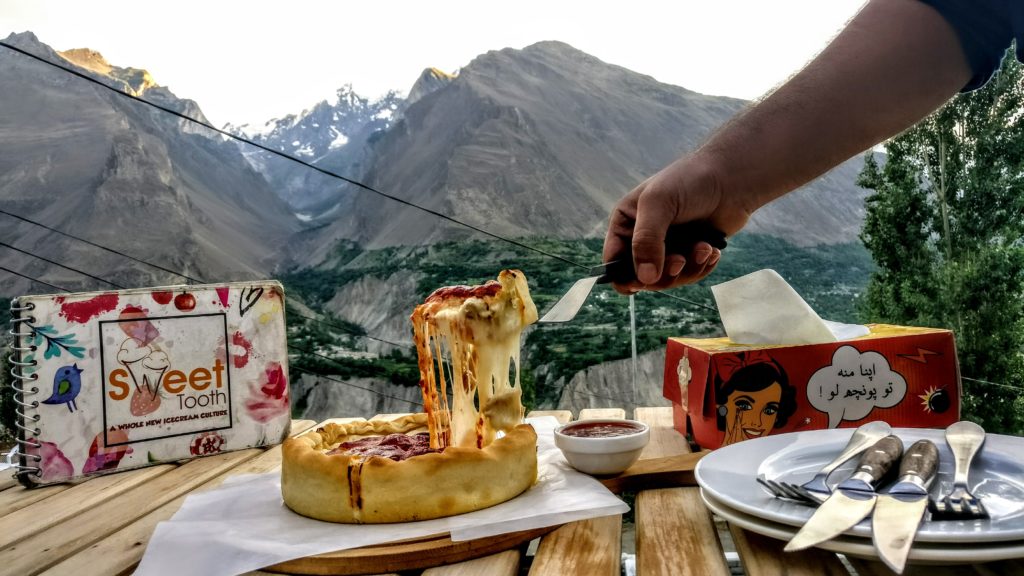 Chocolate Indulgence
In addition to the 'namkeen food' they offer, they cater to chocolate cravings like no other!
Who wouldn't like to indulge in a 'Fudge sizzler' right in front of a movie-like view?
This brings us to an abrupt end. Nevertheless, now that you are aware of such a breathtaking spot not so far away, when will you book your igloo?