Cricket has dominated the sports arena in Pakistan for a long time and it still does. However, things are changing slowly and steadily. Other sports are gaining popularity too, and football is one of them! Let me introduce you all to the Superwoman; Hajra Khan!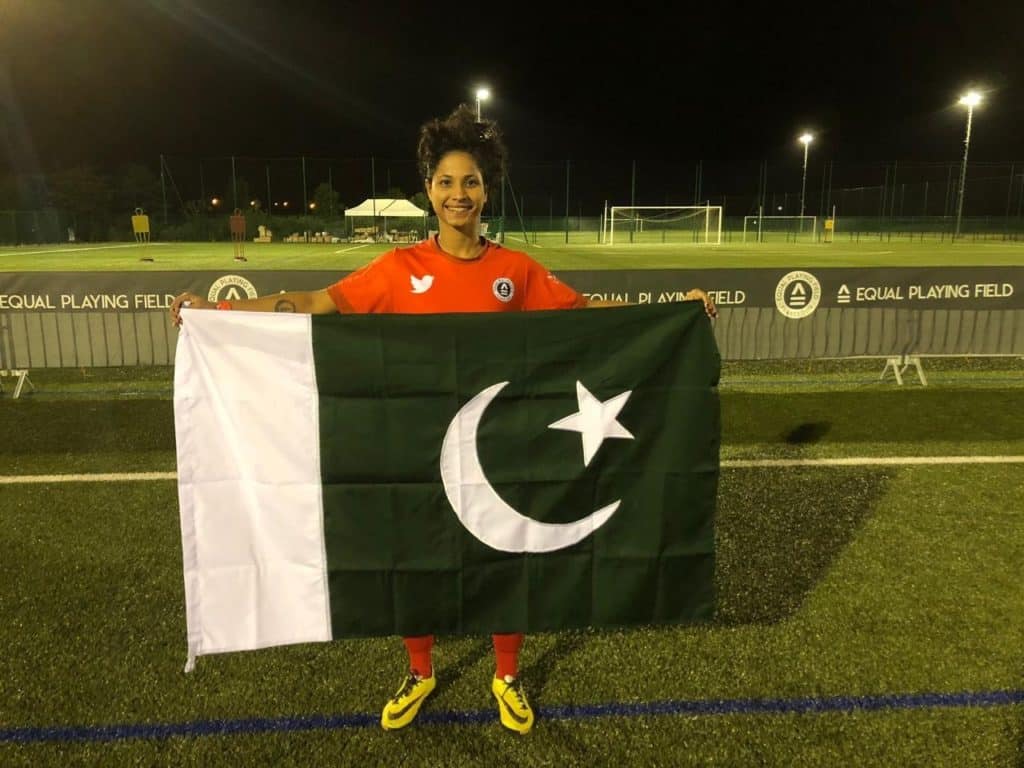 For this reason, Hajra Khan, the captain of our national women's football team is one sportswoman who should be on everyone's watchlist! She is on mine for sure.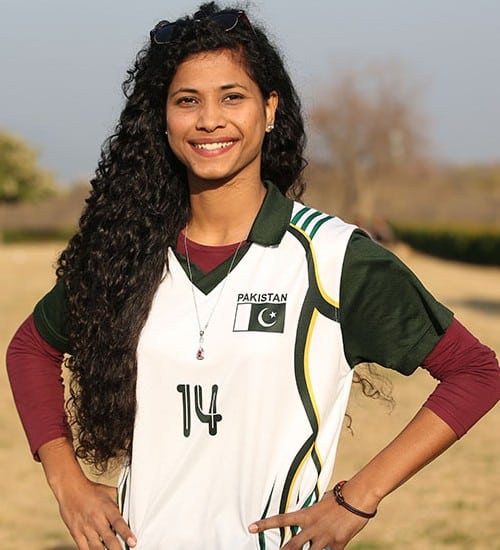 The Karachi-born 25-year old may not look like your typical footballer, but trust me, she has just what it takes to steal the spotlight!
Born to Be a Star!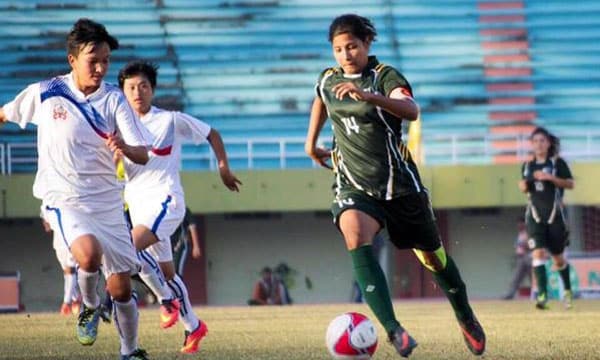 Born in 1993, Hajra always dreamt of becoming a professional athlete but not necessarily a footballer. Apparently, it was her mother who subtly pushed her into the football arena when provincial team try-outs were being held in Karachi. Luckily, she got chosen to play for her local club and excelled over there. Amazingly, she was the highest scorer for two years in a row and this made her realize that her true passion was football.
The Key to Her Success
According to Hajra, hard work, perseverance and being resilient is the key to her success. Nonetheless, when she started out in 2009, she had to face a lot of challenges. The support of her immediate family, especially her father, played a pivotal role in shaping her career.
Nerves of Steel
Starting her career as a 14-year old can be overwhelming but Hajra had nerves of steel. She played brilliantly for DWFC till she switched over and joined Balochistan United.
She still plays for Balochistan United. Hajra recounts that one of the challenges that she and her teammates had to face was playing in shorts and being looked down upon because of it. Nevertheless, the societal pressure was a lot to handle but she managed it and look where it got her!
Making Her Mark Internationally!
Consequently, Hajra was selected for the national team in 2009 and represented Pakistan in 2010 South Asian Games. She was then sent to Colombo for a FIFA coaching course. Fortunately adding a jewel to her crown, she made history as the first female Pakistani footballer to be invited by the top 3 German football clubs to play.
Hajra, the Iron-lady of Pakistani Football!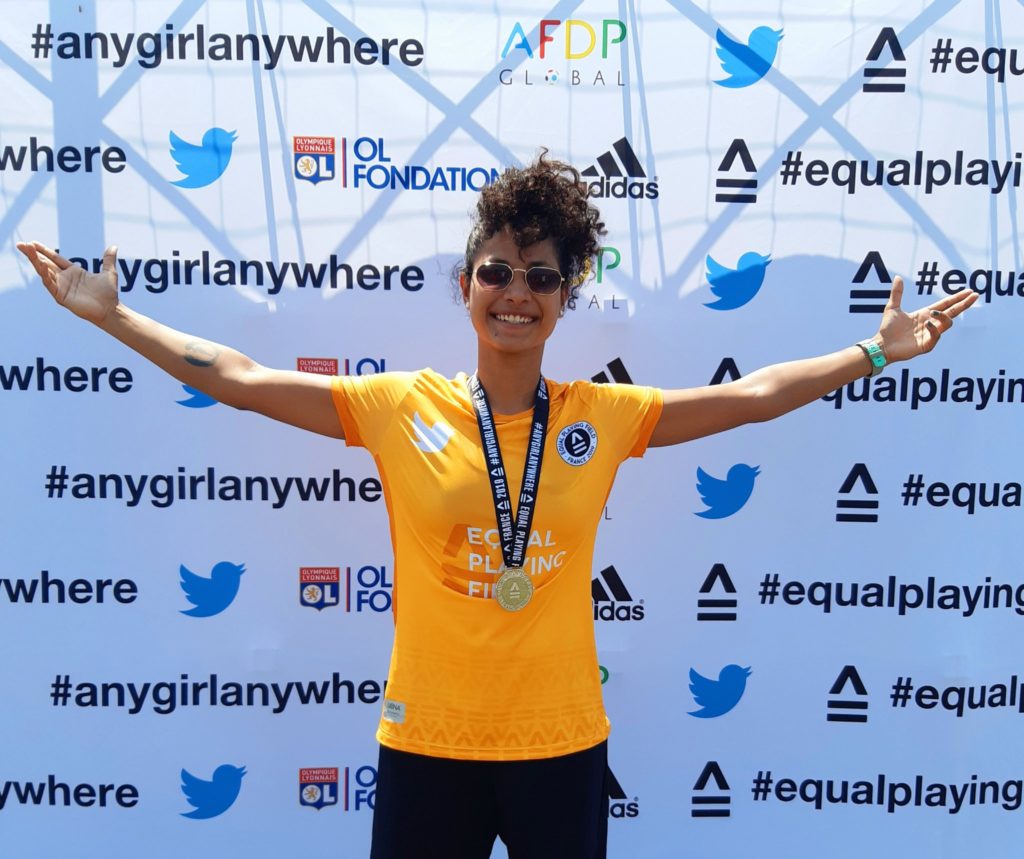 Through sheer nerves and composure, Hajra achieved what no other Pakistani woman footballer has ever achieved. Additionally, she not only signed on an international contract to play in the Maldives National Women's league but she also participated in the EPL initiative football match.
This match was set at the Dead Sea and holds the record for the lowest altitude match ever played (2018). In 2019, she again participated in an EPL football match. This match lasted for 69 hours and it holds the world record for most players in a five-a-side match.
An Open-Book for Discussing Her Clinical Depression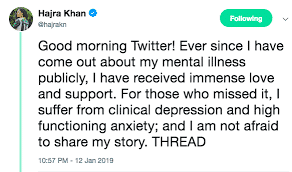 At the peak of her career in 2014, football was banned by FIFA in Pakistan and it deeply affected Hajra. It wasn't until 2016 that she was diagnosed with clinical depression. It was a devastating blow for Hajra as she had always equated being an athlete to being a physically and mentally strong individual.
Apparently, it took a lot of coaxing from her friends and family to start therapy. Now she is using football as a platform to discuss mental health issues, which have long been considered a taboo in our society.
What tops her list?
Surprisingly, Gender Equality, Menstrual Hygiene, and Transgender Rights Are High On Her List!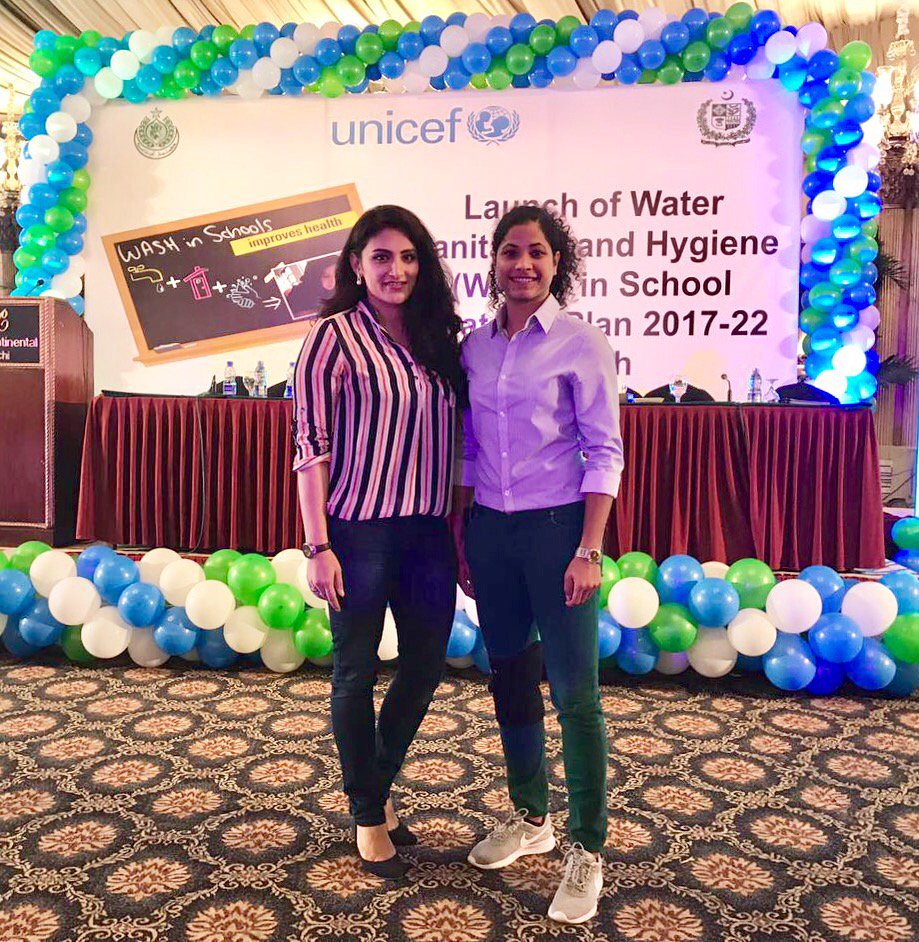 Playing football on both national and international level has compelled Hajra to work for gender equality. She regularly plays for Equal Playing Field, a non-profit organization to raise awareness about it. In addition to that, she is also working as UNICEF Menstrual Hygiene Champion from Pakistan. Way to go girl!
To conclude, the main purpose of this program is to teach adolescent girls about menstrual hygiene and how it can impact mental health. Transgender rights are also big on Hajra's list. For now, she has successfully registered her own football academy and looks forward to fiercely mentoring upcoming female footballers.

We wish her Best of Luck for all her future endeavors.