Cricket is Pakistan's most popular sports beyond a shadow of a doubt. Pakistan has been competing with its National Men's Team since the 1950's. The success that has followed since then has cemented Pakistan's place in the world of Cricket as a formidable and important side. However, external factors like regional and religious insecurities hampered the way for women's cricket until the late 1990's.
Lack of Vision for Women's Sports in Pakistan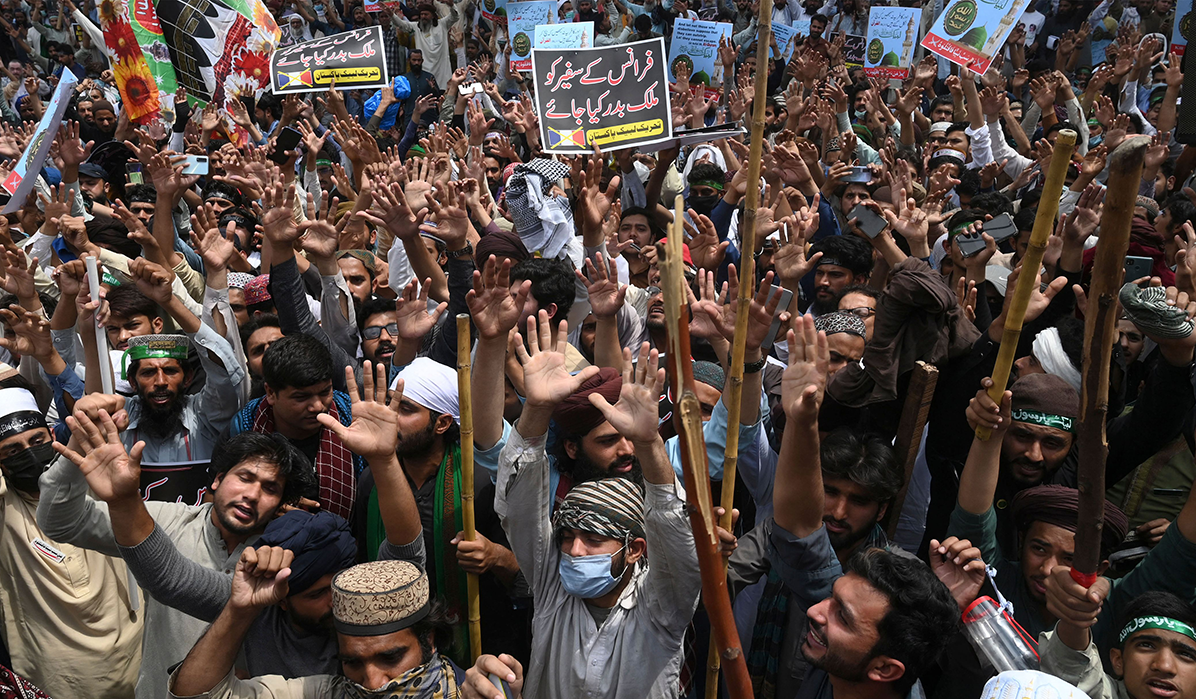 Pakistan has experienced its fair share of religious extremism and cultural conservativeness for the most part of its existence. Pakistan declared independence from the British colonial rule in the year 1947. However, it left the nation in confusion and extremities. Especially in terms of divisions of social classes according to religion, language, and other social strata.
While the country has been trying to find its feet; one of the issues was competitive sports for women on international stages. The governments and religious authorities alike looked down upon women's sports. More importantly, women's sports were deemed as unnecessary activities for women. Concentrating on family values was everyone's main aim. Finding their real purpose in home and nation building.
The Dawn of Women's Cricket In Pakistan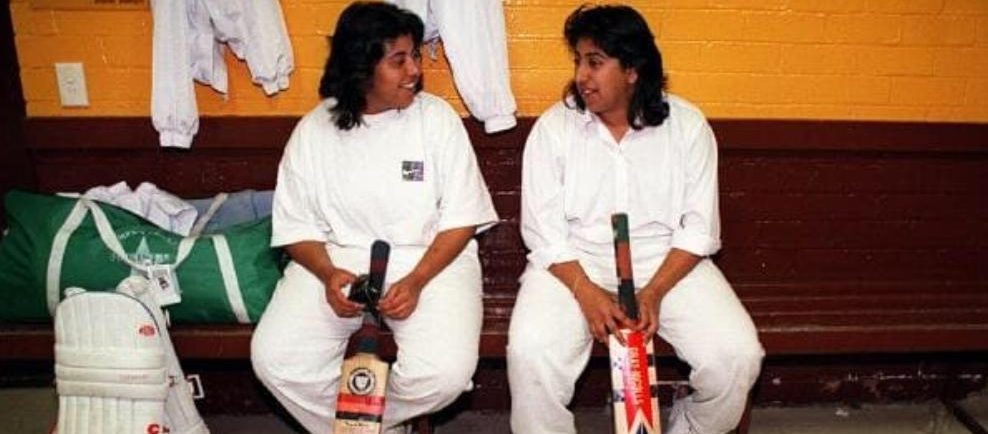 Despite the grim situation, two extremely courageous sisters Shazia Khan and Sharmeen Khan took the bull by the horns. They formally introduced the notion of Pakistan Women's Cricket in 1996 and played a huge role in establishing Pakistan Women's Cricket Control Association. The idea met extreme backlash as expected.
Not by the public at large, but by the religious faculties and insecure government officials. Death threats and litigations immediately became a problem for the spirited women. In fact, the government just point blank refused them to play against the Indian Women's Cricket Team in 1997. Mainly, citing religious issues at the core forbidding women to play spots in public.
The women at the helms of affairs finally put their foot down. They fought the battles that needed to be fought and secured a couple of series in 1997 to be played internationally.  With such storms brewing in the background, it was probably well understood that the team might not perform well. However, these turbulent times secured and paved the way for decades of cricket to come for the women of Pakistan. Hats off to the ladies who stood their ground!
The Early Years and the Steep Learning Curve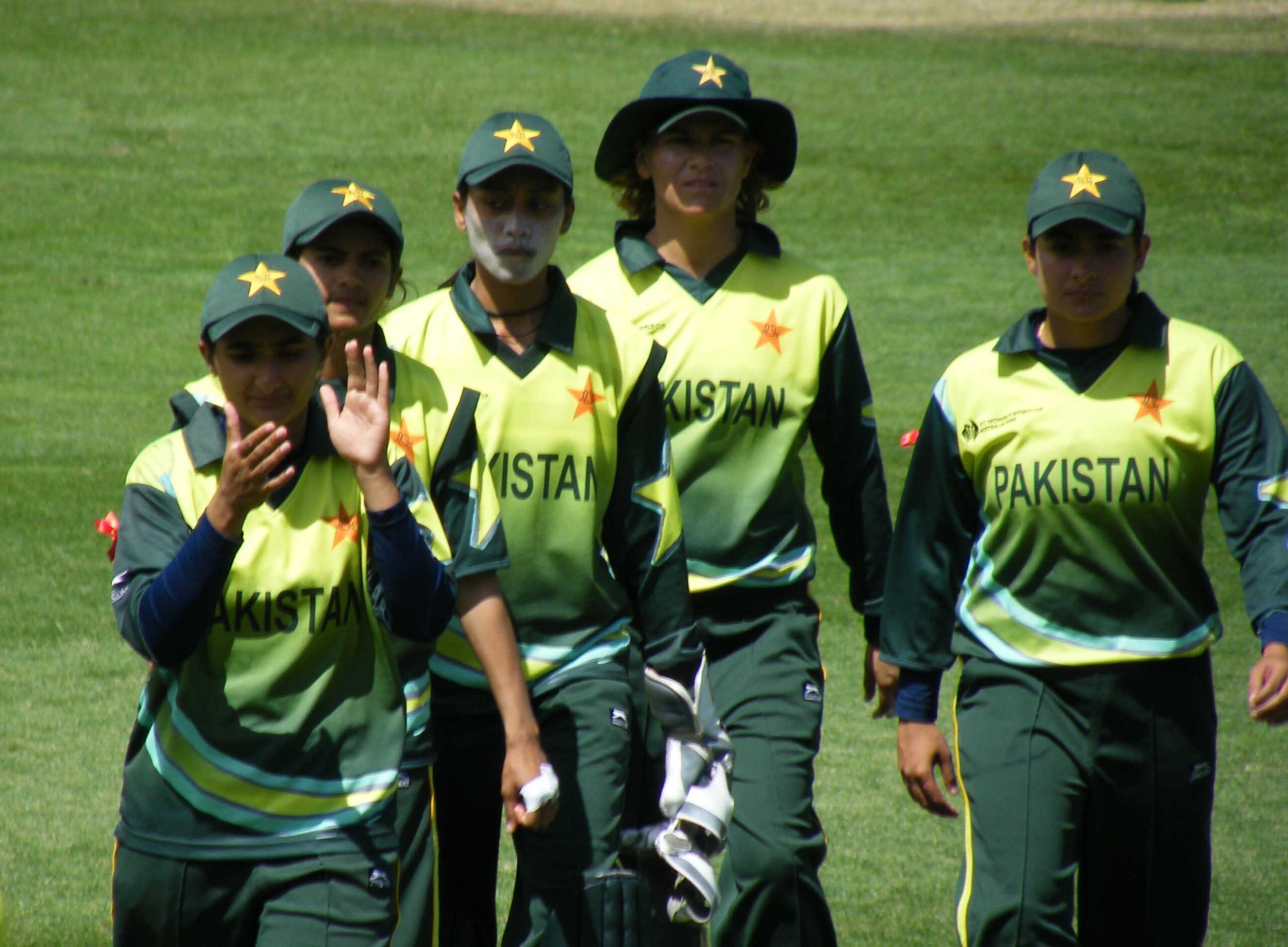 The Pakistan Women's Cricket team made a buzz in the international arena largely due to their struggle to be recognized as an official body.
One-on-one series invites with other nations began pouring. In fact, they were even invited to take part in Women's Cricket World Cup in 1997. As expected, the team did not perform well but they were getting much-needed exposure to other teams and their infrastructures. This led to the zeal to achieve better infrastructure and development for women in the sport.
The Pakistan Women's Cricket Control Association was generally looked down upon by The Pakistan Cricket Board which managed the Men's Cricket team. However, the women kept at it and negotiated as many playing opportunities as they could with other international cricket boards. It wasn't until 2003 when the team was invited to take part in an event hosted by International Women's Cricket Council in Ireland. Moreover the Pakistan Cricket Board started taking interest as well. Especially when they announced that only Pakistan Cricket Board has the authority to send any cricketing teams to internationally recognized events.
Once again, litigations ensued for the control of cricketing teams and their activities. The problem was eventually solved when International Women's Cricket Council recognized that both men's and women's teams will be governed by the same official body.
Here to Play and Stay!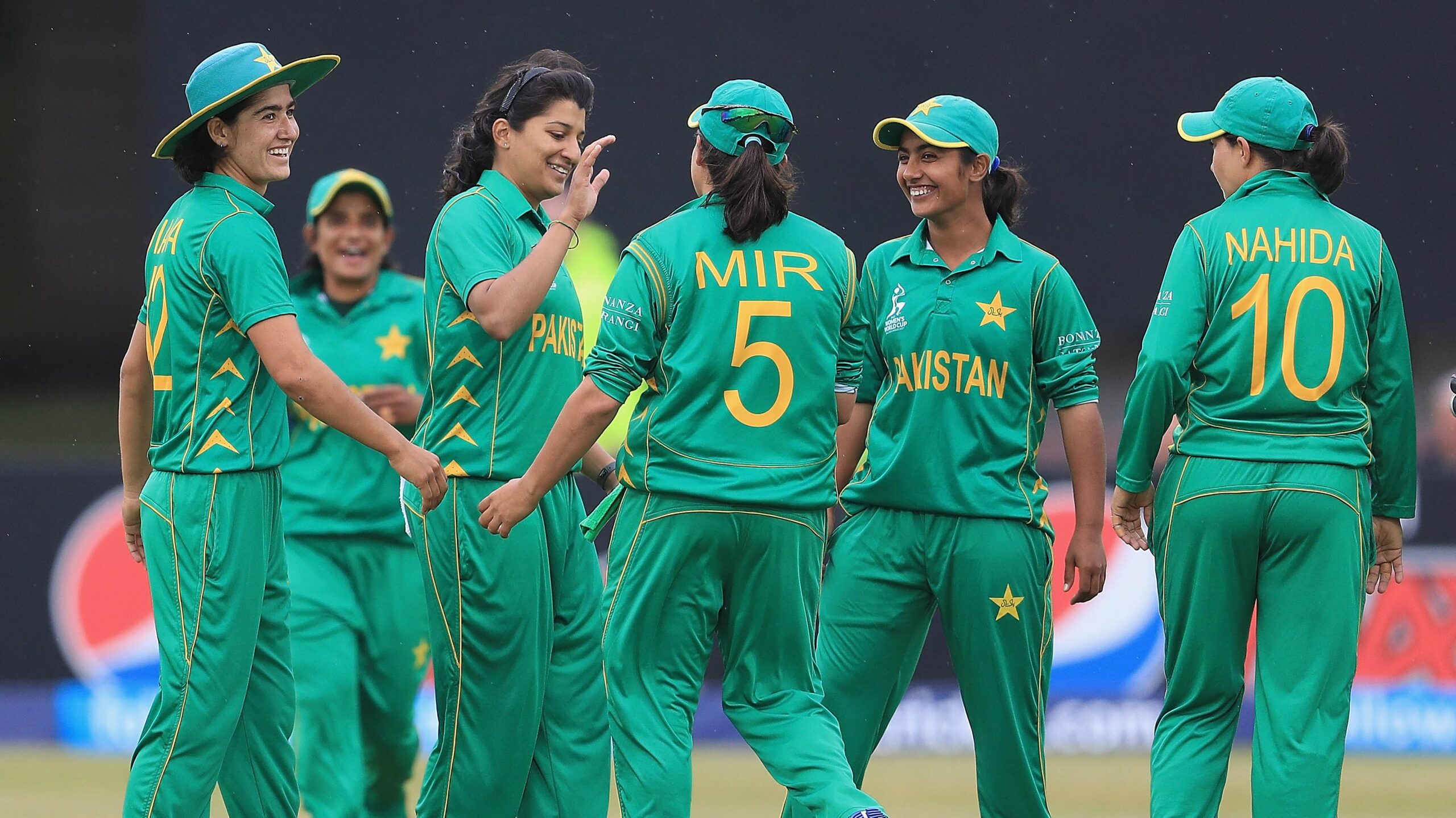 Once the dust from the legal battles settled, it was now up to the team to prove their mettle in the ground. The team started touring other countries for series a lot more than before. They also began to get opportunities to host other international teams for one-on-one series as well. Apart from that, they started receiving invitations to participate in events. Events organized by The International Cricket Council and The International Women's Cricket Council. Such tournaments included Women's World Cup Qualifiers and even the opportunity to host Women's Asia Cup in 2005/2006.
Fortunately, Pakistan then produces its own set of stars of the game as soon as managerial conflicts resolve.
Stars on the Ground!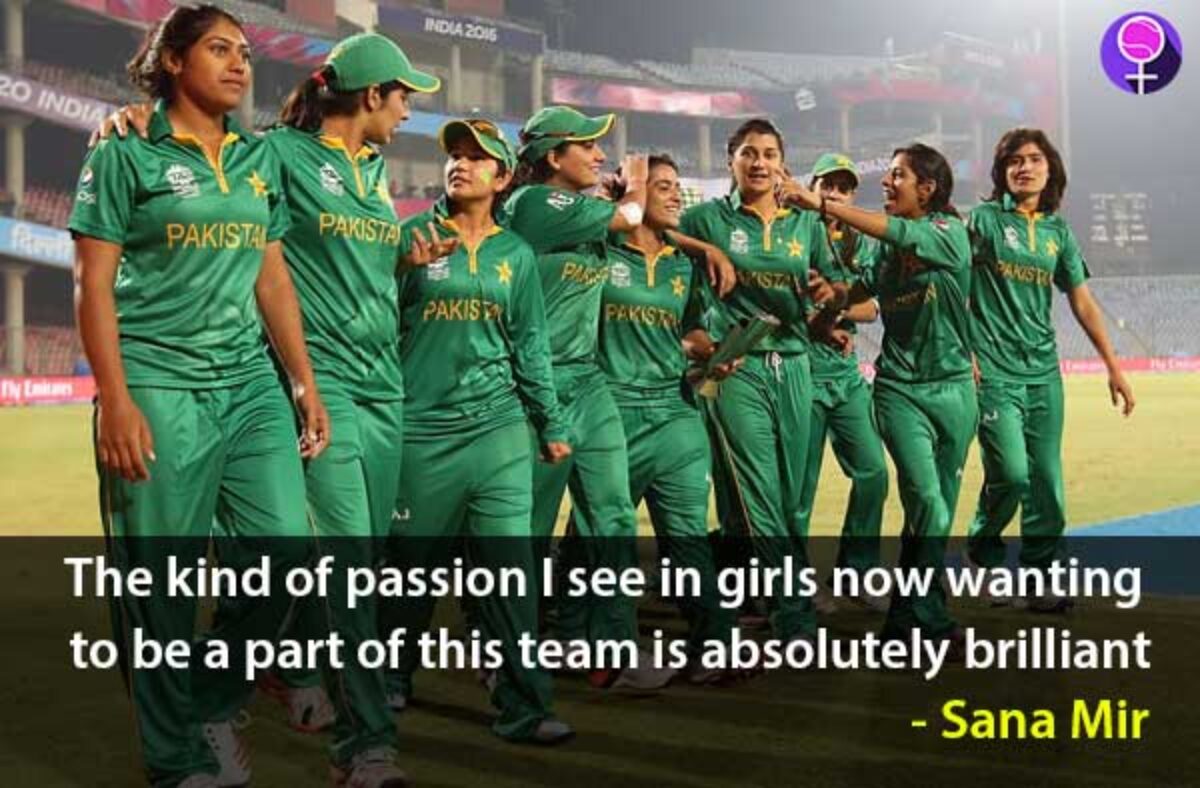 You just can't talk about Pakistani Women's Cricket and not mention the sisters who started it all. Shazia Khan and Sharmeen Khan. Their impact in the field might not have been felt as they had intended. However, their courage and determination is the reason why so many women and marginalized communities within the country draw their inspiration from them. To this day, all women sports in Pakistan are recognized and organized because of them. Mainly because of the brutal managerial and litigation issues these sisters resolved.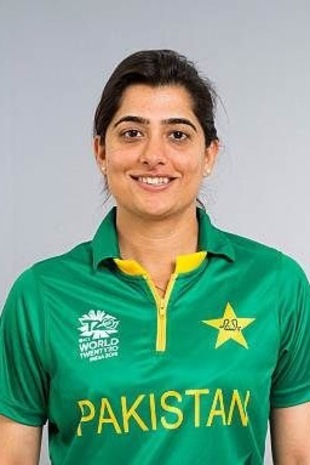 As a team, Pakistan has produced stars like Sana Mir who captained the Pakistani Women's Cricket team for a while and took it as her duty to cement Pakistan's place on the map as an International Women's Cricket Team.  She ranks as number one bowler in International Women's Cricket Council Rankings. Moreover, she led Pakistan to two gold medals in Asian Games (2010 and 2014). She is currently a commentator for Pakistan and does an eloquent job.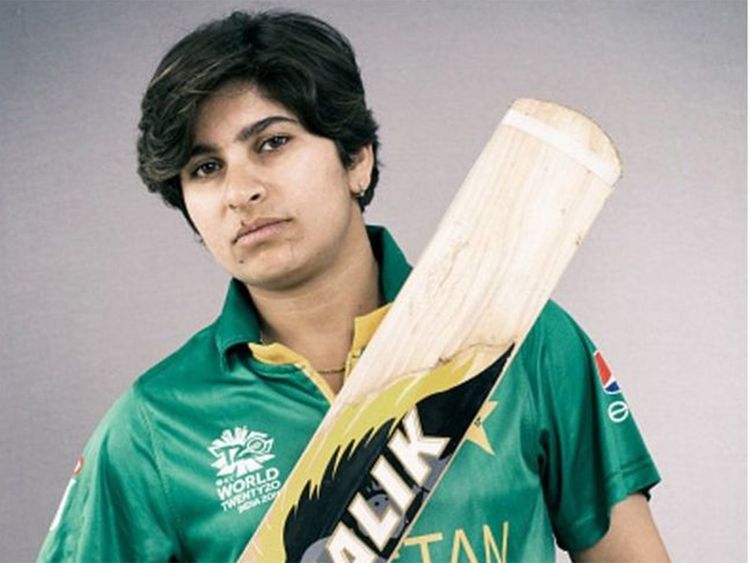 Nida Dar, nicknamed "Lady Boom Boom" is another star to look out for. A bowling all-rounder becoming the first to take 100 wickets in T20. We know Nida Dar for her batting firepower she unleashes for quick runs.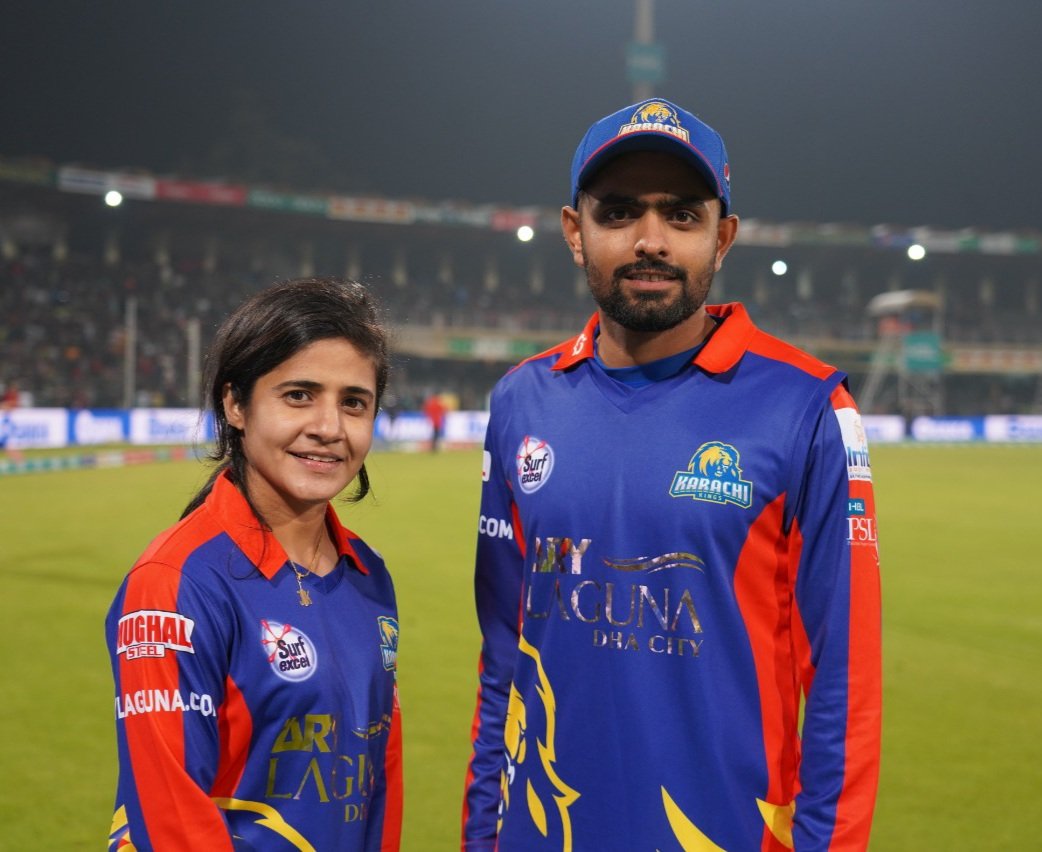 Javeria Khan is yet another player who rises to the occasion and delivers for the team. One of the better batters in the team, she even replaced Bismah Maroof as the captain for a tour of Sourth Africa  and World Cup Qualifiers Tournament.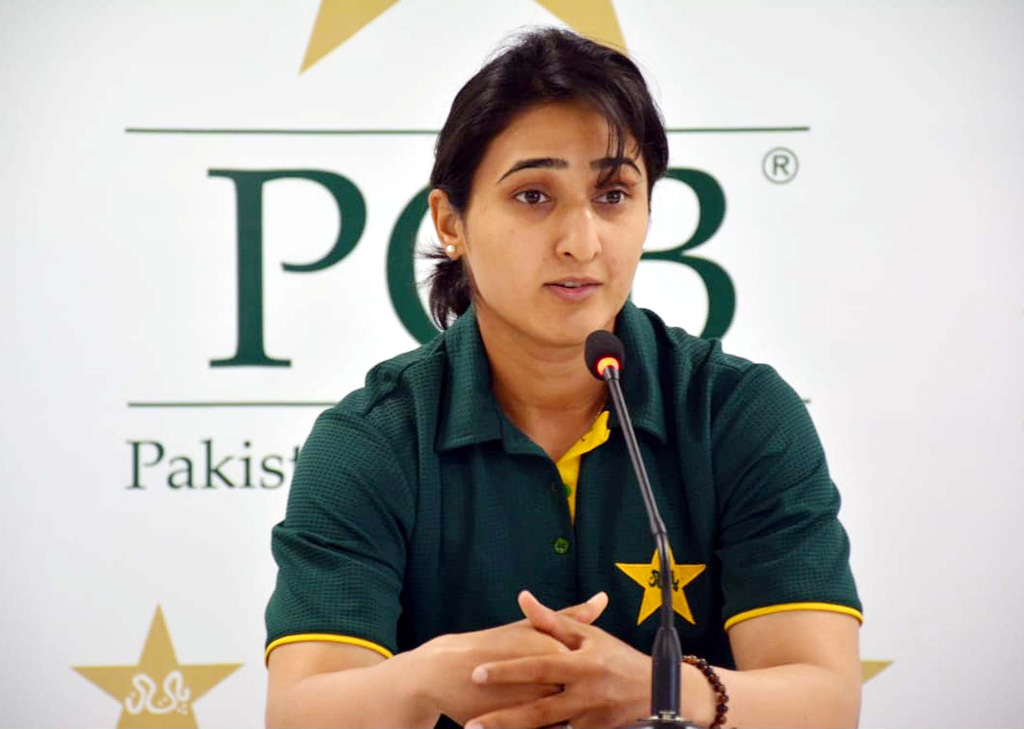 Bismah Maroof, the current captain of the Pakistan Women's Cricket Team is yet another player to watch out for. Holding the keys to the future of Women's Cricket in Pakistan, she is doing a wonderful job keeping the team organized and focused. Moreover, she is a beast with the bat when given the opportunity.
What the Future Holds
To this day, Pakistan Women's Cricket remains the most popular team sport for women in Pakistan. Career opportunities are great. Hence, the attraction for many women to join the sport.
The sport itself is clearly steadily growing. Moreover, there is grass root level awareness as well due to the the current chairmanship of Ramiz Raja for Pakistan Cricket Board. In fact, Pakistan Cricket Board has proposed and is the most vocal advocate for more series between teams of women and a T20i World Cup for women as well. Currently, Pakistan is investing in under 21 and under 19 teams for women. While engaging other nations to develop women's cricket as well.