Oriental Pakistani Halwas are delectable desserts you simply cannot miss. In fact, enjoying them and distributing them among friends and family merit achievements, celebrations and special occasions in our culture. Indeed, to spread love and happiness, we cook these halway in Pakistani households on Islamic events such as Eid-ul-Fitr, Shab-e-Baraat, Ramadan. Additionally, we enjoy them on regular days as well.
If you don't know where to get started, here are our favorite 6 Halway you should definitely try.
Gajar ka Halwa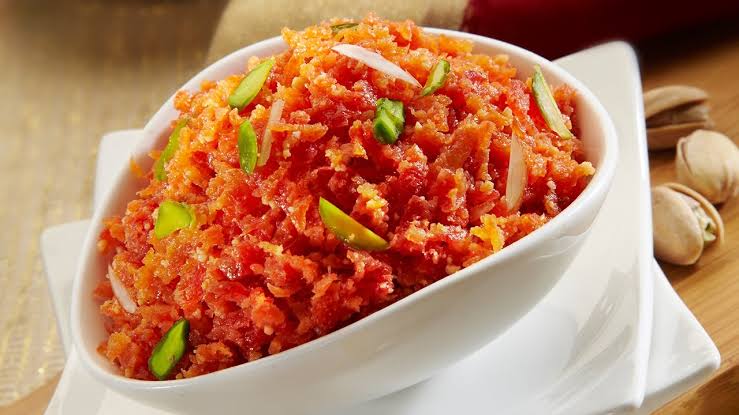 Sinfully delicious, Gajar ka Halwa is a Pakistani delicacy you simply cannot miss. As the name suggests, this sweet dish is created by cooking carrots in milk and sugar, and later topped off with chopped dry fruit and khoya.
Moreover, the small carrot chunks infused in a milky mixture are amazingly palatable. Besides, it is the perfect dish to end your 3 course meal with! Furthermore, since this treat is served hot, it is relished during the winter season in our country.
Haven't had a bite yet? Try it now to fall in love with carrots like never before.
Channay ki Daal ka Halwa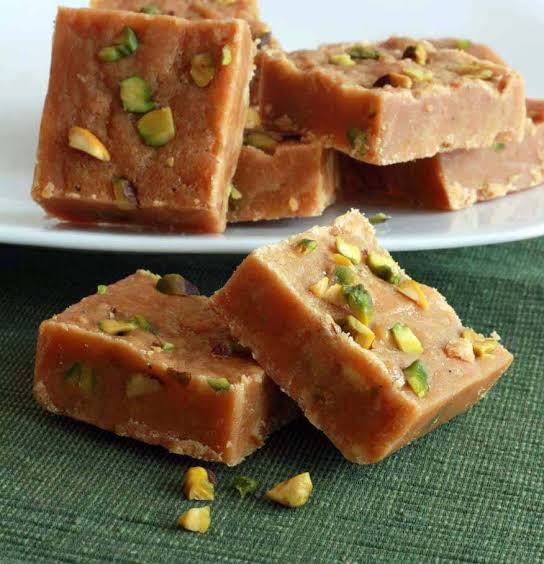 To be honest, I love halway! Nonetheless, if you ask me about my favorite halwa, it definitely has to be Channay ki daal ka halwa.
Specifically, a phenomenal take on chickpeas, that too, in the form of a dessert; this halwa simply melts in your mouth. Interestingly, what I love about this halwa is its smooth texture and heavenly aroma.
Furthermore, since it takes forever to cook this treat, Daal ka Halwa is one winter favorite feast all kids wait for their moms to make. And I'd also like to add that this halwa is so special that Pakistani mothers only make it once a year. Fortunately, they serve it in small quantities and freeze the rest for later!
Sohan Halwa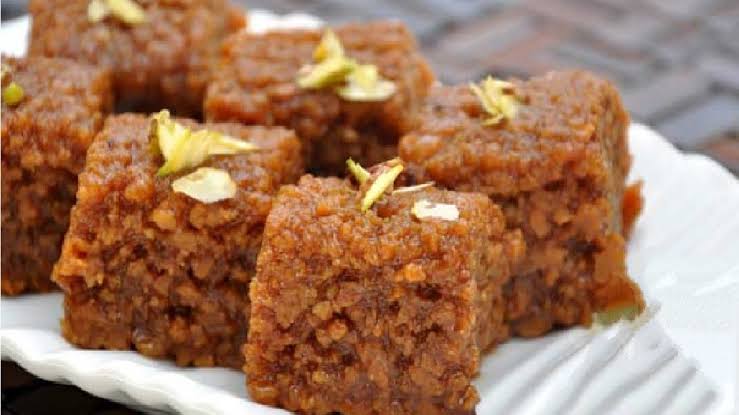 Sohan Halwa is a traditional Pakistani delight that you will easily find in various Mitahi shops in almost all cities. While sometimes you will find this dessert in the form of thinly cut slices, on the other hand, you will also find them being served in scoops, cubes or in a platter dish.
To say the least, this halwa is positively sweeter than Daal ka halwa and gajar ka halwa. Why? Mainly because it is cooked with the ingredients: white flour, lots of sugar, ghee, and milk.
Enjoy it at hi-tea, post-lunch, post-dinner or simply as a snack.
Anday ka Halwa
Anday ka Halwa. Really? While it might sound super strange to create halwa from just raw chicken eggs, the truth is, it tastes divine! Moreover, if you have guests coming over within an hour, serve them this treat and win the best-host-of-the-year award!
To summarize, this halwa requires no more than 15-20 minutes to cook. All you need is eggs, flour, sugar, green cardamom, yellow food color and nuts for garnishing. Even though egg is the highlighting ingredient, the flavor of this dessert is so unique that no one can actually guess what it is made of!
Suji ka Halwa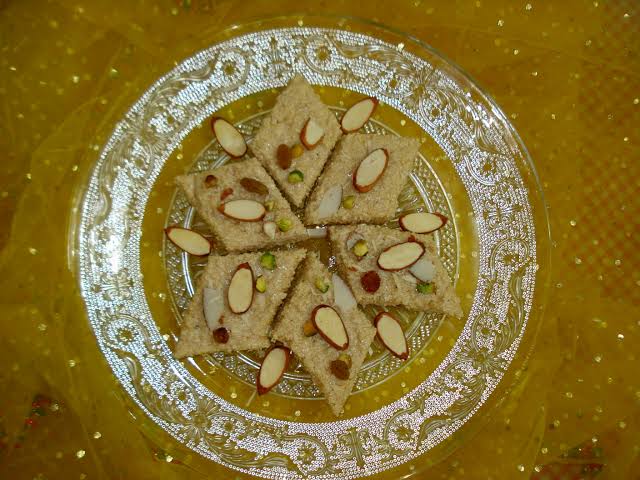 Not too kitchen savvy? Don't worry. You can still easily make Sujji ka halwa. In fact, another Pakistani household favorite dessert is Sujji ka halwa and we love to eat it in different ways.
To enumerate, we eat this delight as a snack at hi-tea, post-dinner to refresh our palates and how can we forget this treat when it is time for breakfast. Yes. Breakfast! One of the traditional Pakistani breakfasts includes Halwa Poori and Sujji ka Halwa is the main ingredient.
When enjoyed with freshly deep-fried, unleavened savory bread, the overall experience becomes blissful.
Badam ka Halwa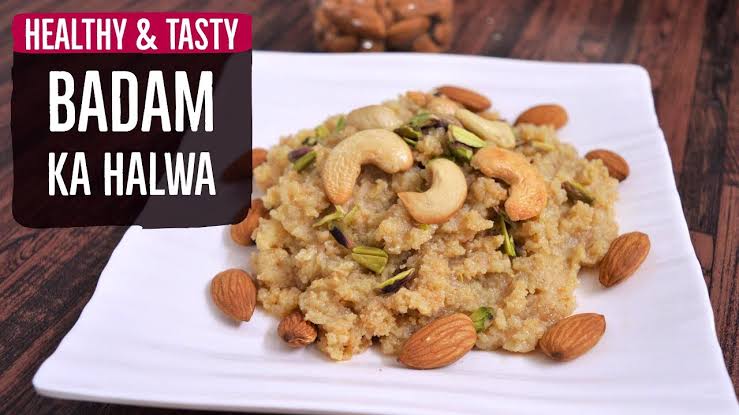 Badam ka Halwa or Almond Halwa is another dessert we Pakistanis make and share during special occasions such as Shab-e-barat, weddings, etc. Indeed, its aroma and outstanding taste leaves everyone craving for more.
Mainly enjoyed as a dessert, this Halwa should also be on your foods–to-try list for sure!