Nafisa Authentic Middle Eastern Cuisine has popped up into everyone's instagram feed as of recent. Throughout Canada and pretty much anywhere Instagram is to be found, we see Nafisa's amazing cuisine being shared by people of all ages.
Let's look at the backstory here: in 2016 onwards, due to influencers like #saltbae and other middle eastern personalities, people have opened up to entire range of middle eastern delicacies. No other dish garnered the same viral reviews as the famous Kunafeh. Turkey and Dubai being global hotspots for tourists, it quickly became at trend to upload instagram videos while eating 'Knafeh' from one of the famous eateries located within these cities.
Fast forward to 2019 – and Nafisa introduced to the world what has often been called the 'Best Knafeh out there'.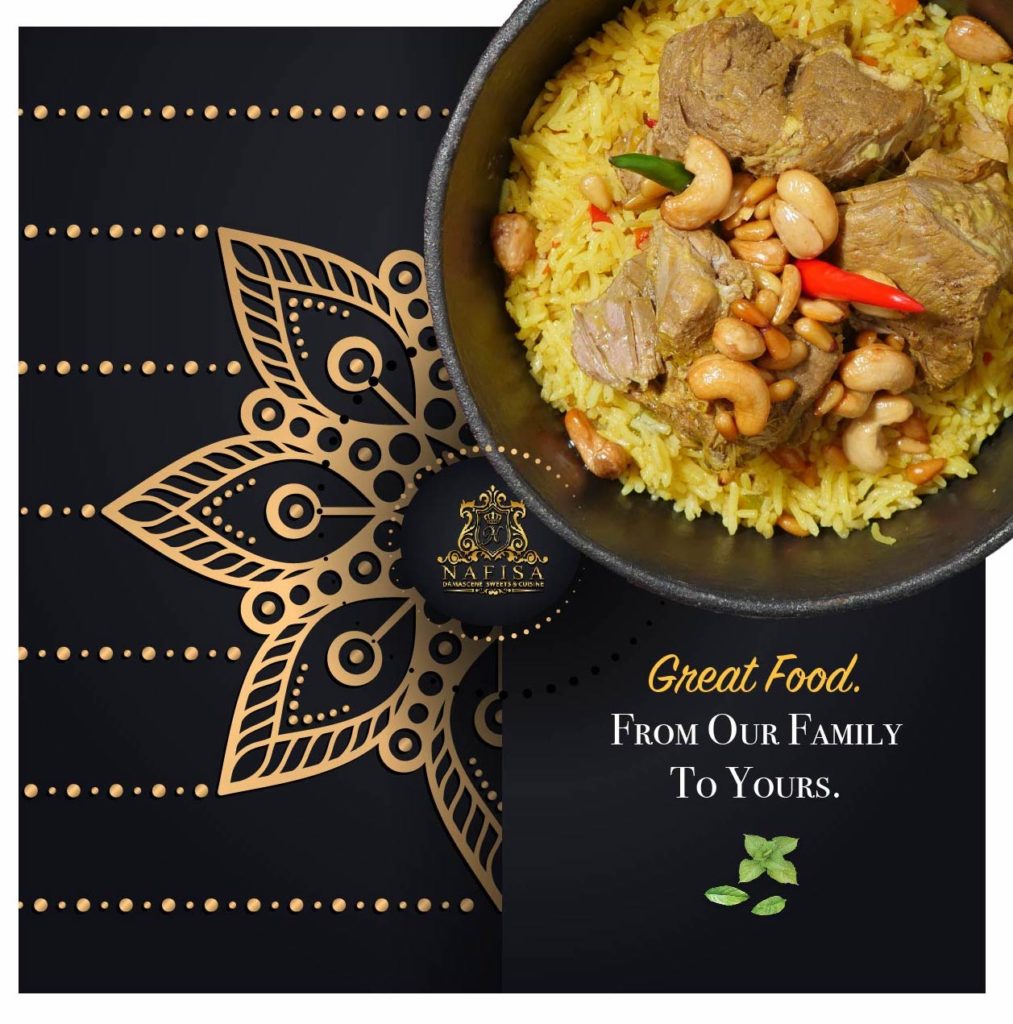 Nafisa Arrives & Takes Over
Fortunately for the people of Mississauga, Nafisa isn't a one hit wonder. Infact, there main clientele comes for their amazing range of chicken, lamb and vegetarian dishes – all halal.
Unsurprisingly, this has attracted a large crowd of Greater Toronto Area based Indians and Pakistanis – who realized you don't need to spend 5,000 dollars to go to Turkey for a few days and eat great Knafeh.
Speaking with CurryFlow.com, the owner highlighted Nafisa's past and future, "We have been in the sweets business for the last four decades back home in the middle east. Here, we are not only focusing on our sweets but introducing the timeless food recipes that have made these dishes legendary in Syria and much of the Arab world."
Located at the happening Queen St. S in the heart of Mississauga, Nafisa Authentic Middle Eastern Cuisine has proven to be a mainstay of the local dining scene.