Want sinfully sweet, totally out-of-this-world desserts? Don't look anywhere else other than Pakistan because no one makes sweet dishes tastier than us!
Besides professional chefs, our regular home-makers also have flawless skills when it comes to making desi meetay. You name it, we can make it!
Without further ado, here is a mouthwatering collection of timeless treats from across the nation you definitely need to try.
Gulab Jamun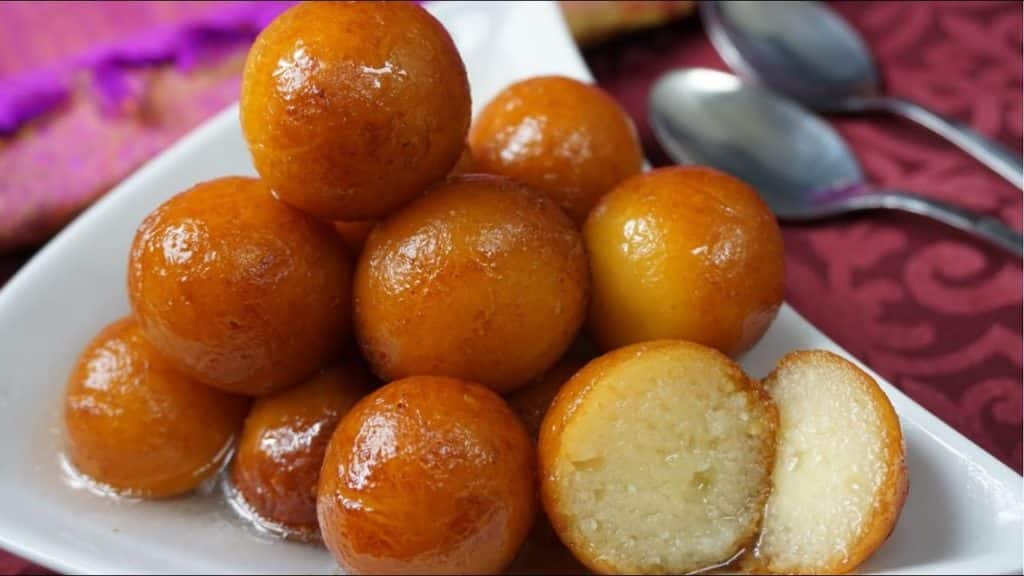 Gulab Jamun is definitely a delicacy. Clearly mouthwatering, this indulgence is made up of thickened condensed milk/ flour dough in the shape of supple brown dumplings. Further, these dumplings are tossed in rose-flavored, sugar syrup. As for garnishing, grated nuts are sprinkled on top to add color and taste.
If you haven't tried these sugary balls yet, you need to do it now. Pakistanis enjoy gulab jamun hot, mostly during the winter season.
Gajar ka Halwa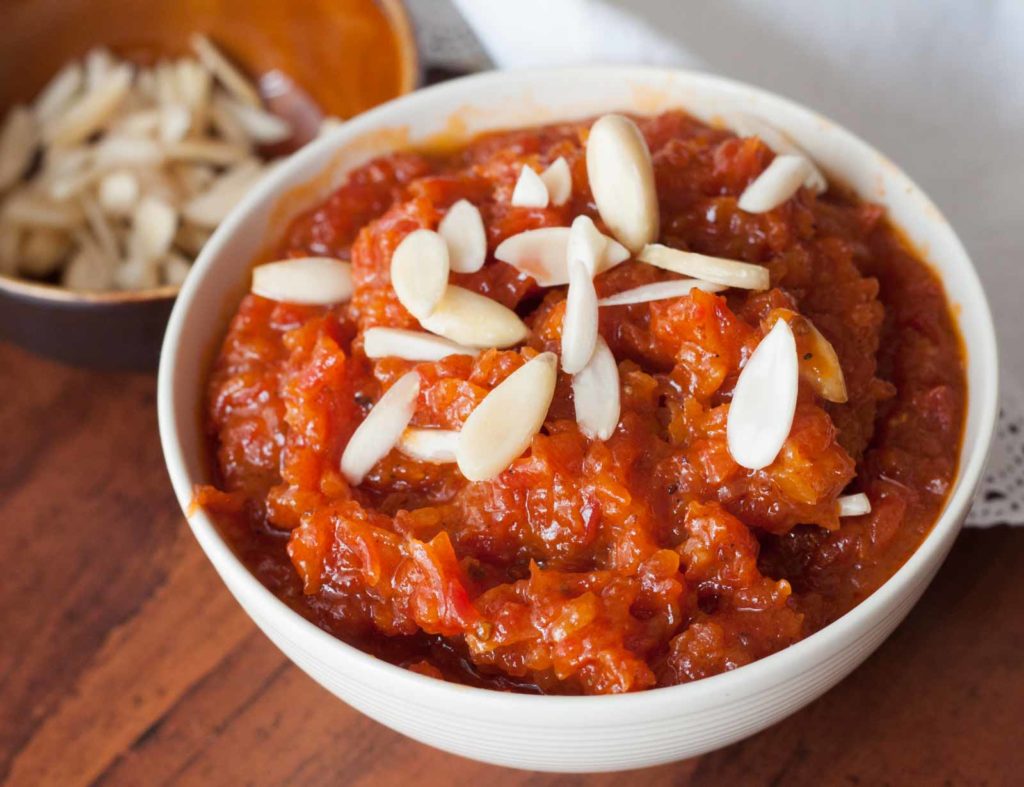 This treat is celebrated because of its rich carrot taste, totally desi style! Above all, when carrots are slowly cooked in milk and blended with khoya and nuts; this halwa becomes heavenly, to say the least.
Since it is pretty time consuming to cook it, gajar ka halwa is again considered a delicacy.
Sheer Khurma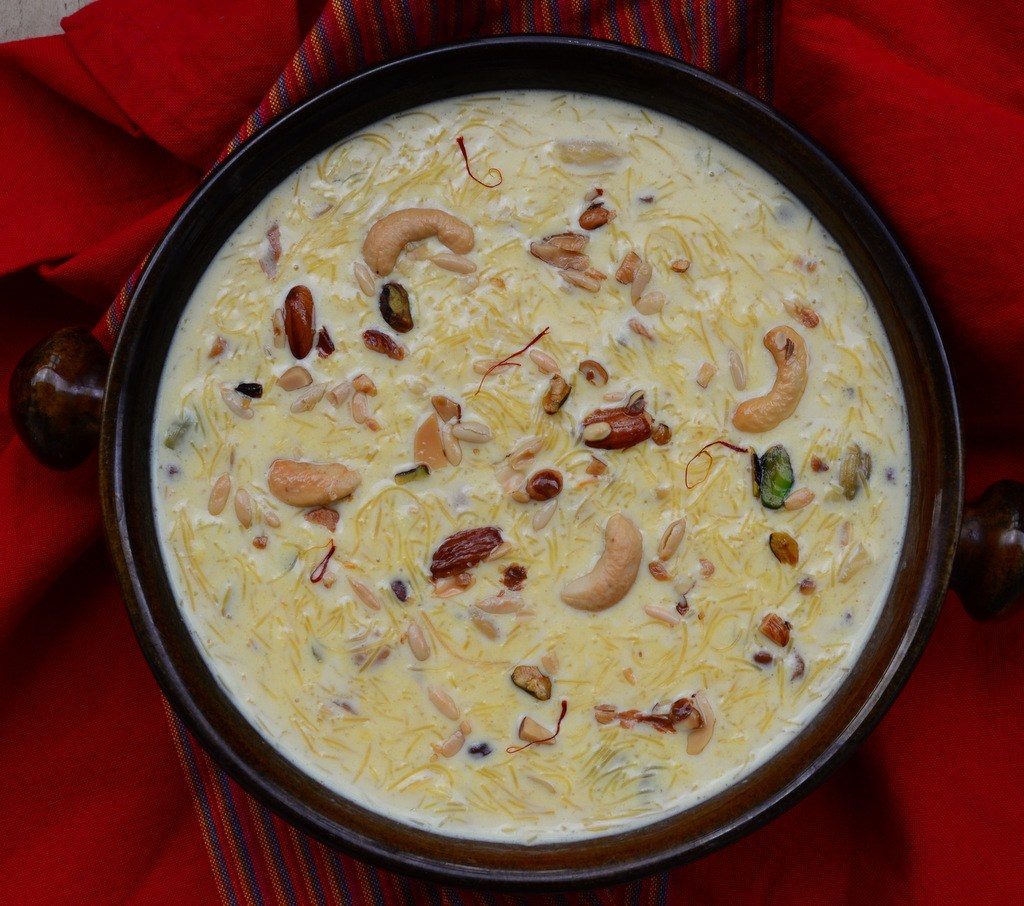 In sum, our festive vermicelli is a special sweet dish, usually made on Eid for all family and friends to enjoy. Milk and dates being the main ingredients, this dish mimics puddings in texture but definitely beats them.
Kheer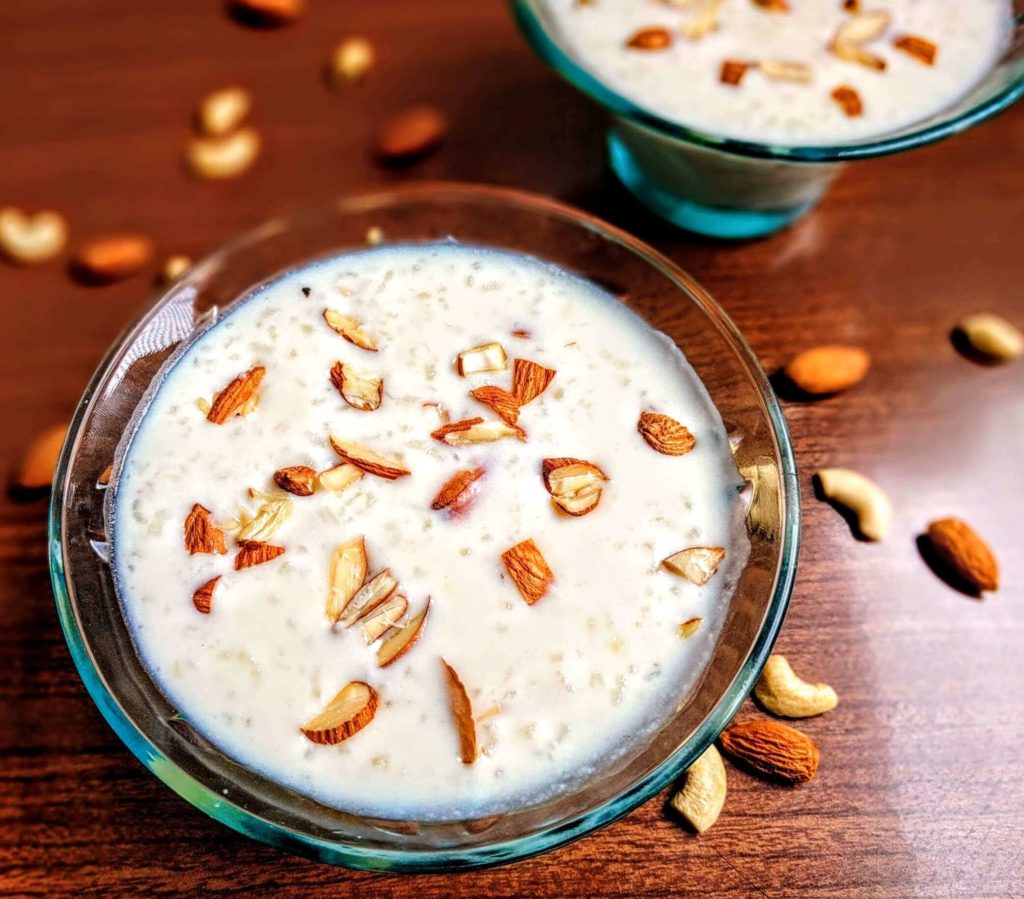 On the other hand, one Pakistani sweet dish which is enjoyed at cooler temperatures is 'Kheer/ Firni'. Again, cooked in boiling milk with rice and sugar; the luscious combination has been our staple since decades. Interestingly, it is served in small clay pots. The taste is divine!
Jalebi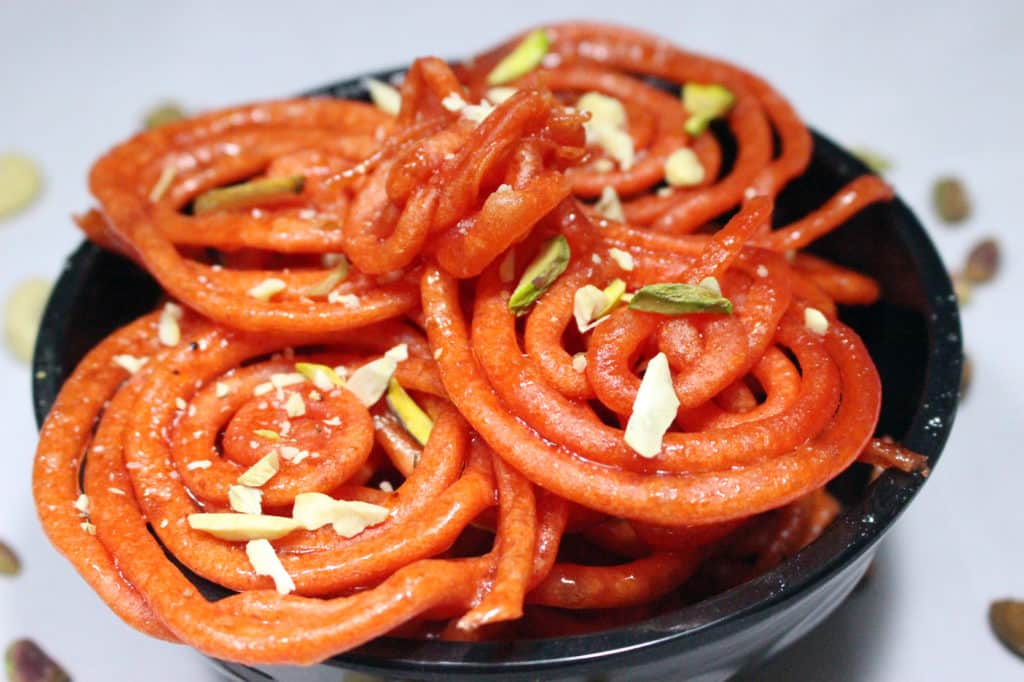 Chewy orange delights known as jalebi are Pakistan's favorite dessert, be it any occasion. Whether you want to satisfy a sweet tooth, entertain guests or need a dessert for Ramadan and Eid; jalebi will always do the trick.
Fun to say and even tastier to eat, Jalebi has a thick crust while it has a soft, gooey sugary texture inside which bursts inside your mouth as soon as you take a bite. Haven't had one yet? Go have it today!
Kulfi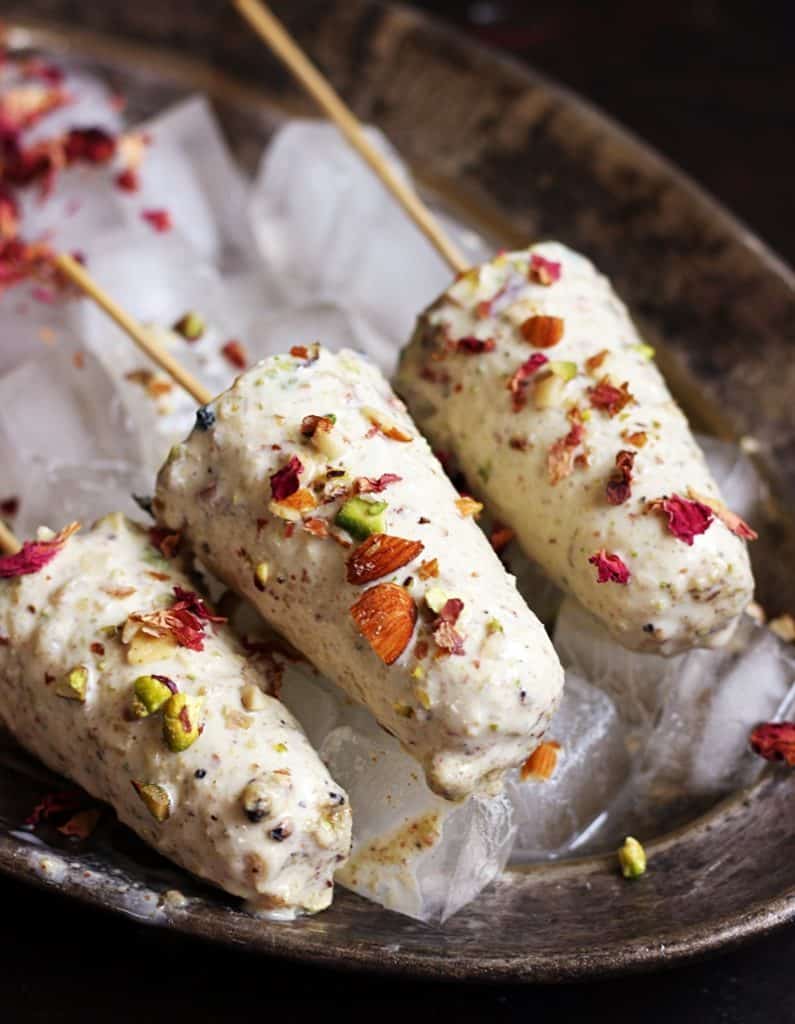 You scream, I scream, We all scream for Icee….nope! 'KULFI'! Apparently made with evaporated sweet milk, this ice cold milky delight is perfect for summers. Additionally, Kulfi has loads of flaovors such as pistachio, chocolate, mango and then there's always the classic.
Barfi
On the other hand, this off-white chewy square treat also known as Barfi is perfect for all sorts of occasions. While Pakistanis serve it to their hi-tea guests, this sweet is served at wedding events as well. Again, barfi contains condensed milk and sugar, but other flavors are added to it to enhance its taste. Common flavors are cashew and ground pistachio.
Ras Malai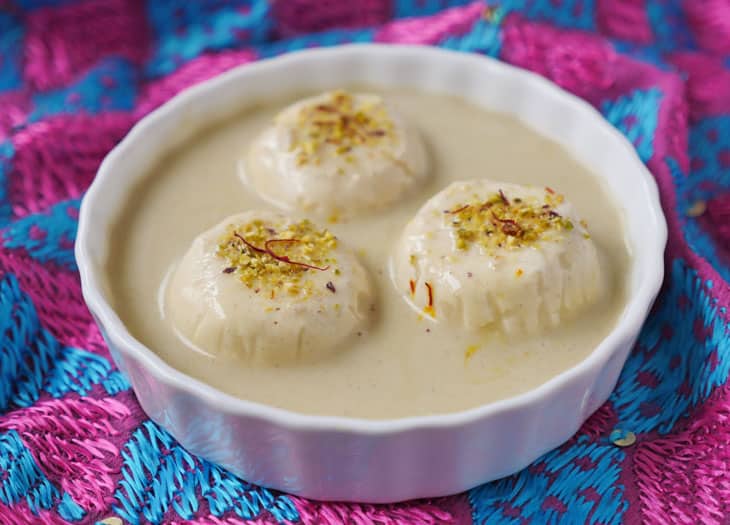 On the whole, ras malai is an amazingly rich rendition of cheese cake without a standard crust. Instead, it is served soaked in sweet milky mixture while the nuts crunch in your mouth one at a time. In particular, this dessert is enjoyed on special occasions.
Sohan Halwa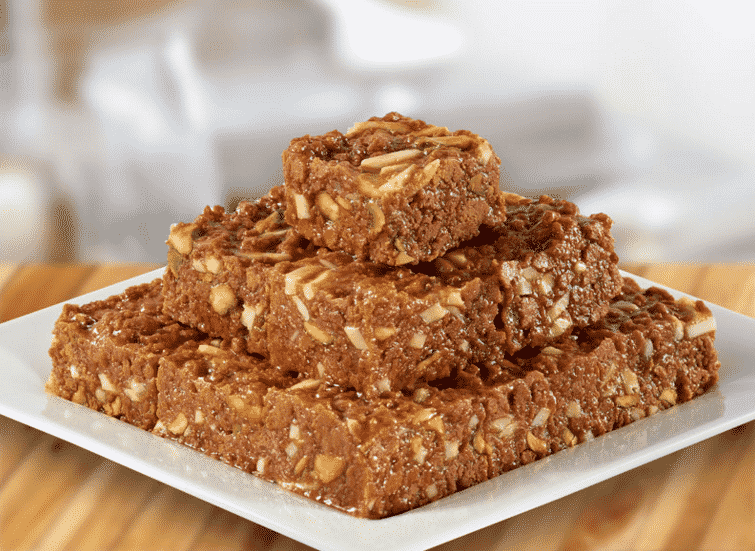 Interestingly, sohan halwa is a traditional Pakistani sweet, sometimes cut in cubes, slices or served in bowls in the form of scoops. My favorite!
A specialty of Multan, sohan halwa is made by cooking white flour, ghee, milk and sugar. It takes more than an hour just to cook this dish! Hence, imagine its delicious flavor and texture!
Rasgulla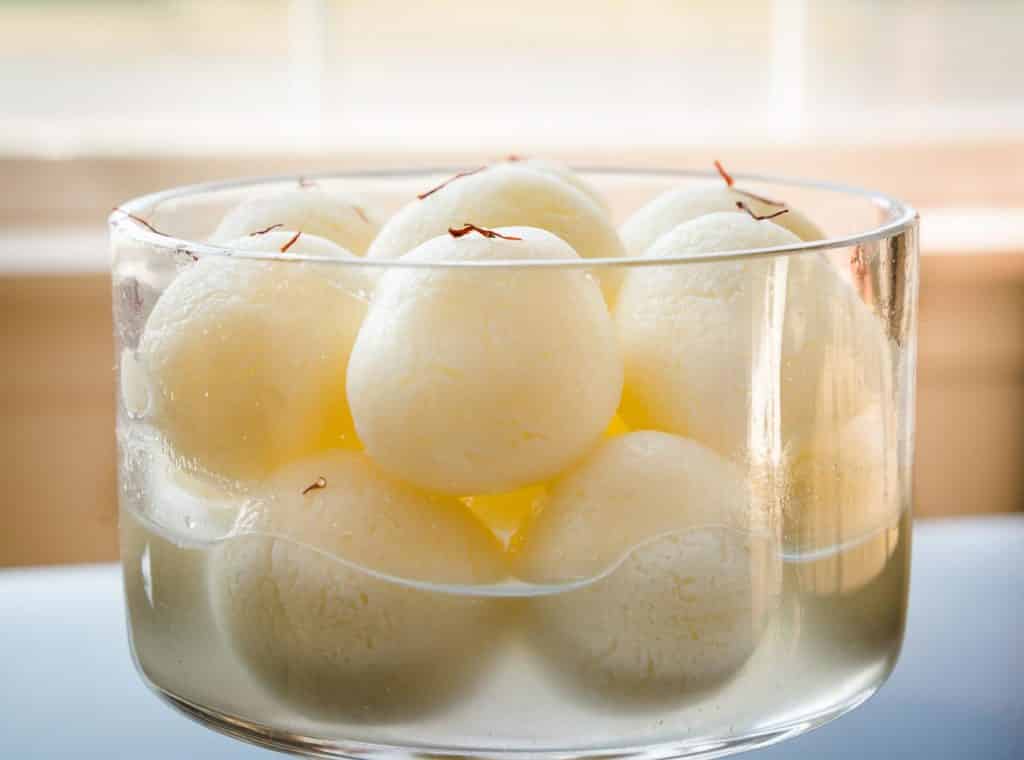 'Ras' means syrup in Urdu. Therefore, you can well imagine that a rasgulla is a sweet which is loaded in sugary syrup! Surprisingly, these white dumplings are made of chhena and semolina dough and they taste incredible.