We have all dreaded the flying joota from our parents, haven't we? That being said, while we do fear it, we are also extremely proud of our rich cultural heritage.
So in beginning of this article about Pakistani fashion brands for men's shoes, the first and foremost thing I will mention here is the traditional cultural shoes all Pakistani men love to flaunt!
The Traditional Khussa/Kohlapuri/Peshawari Chappal
These shoes are worn by men all over Pakistan. They are largely popularly worn with the traditional shalwar kameez and often on occasions such as Eid, Nikkahs and marriage ceremonies.
The khussa in fact is always worn with Sherwani by the groom on the Baraat day.
The ethnicity of these shoes has deep cultural roots. So much so, that you would be hard pressed to find any Pakistani whether at home or abroad who would not possess a few pairs of each! They can be found at local stores such as Khussa Mahal and Khussa Collection in all cities across Pakistan.
Furthermore, there has been a famous case of a high-end designer copying the styles of our shoes!
1st Step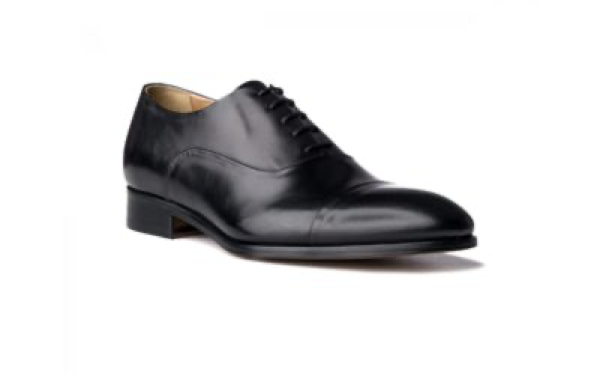 1st Step has quickly made a mark as one of the leading designer shoe houses in the country. They have a range of shoes for the modern day man, with contemporary designs for all semi-formal and formal occasions.
The company has a great online presence and has quickly catapulted itself into a relevant brand with it's eye catching designs.
Some of the recommended designs? You can go wrong with the black leather Oxford – which is a must for the classy gentleman who wants the classic English design without the redundant add-ons that we so oh-so-often in contemporary Pakistani designs.
Bata Shoes
This is literally a name we have grown up hearing. Bata shoes are one of the most common and famous brands of Pakistan in shoe wear. It caters to men, women and children as well.
Bata Pakistan traces its origin back to 1942 and was incorporated in Pakistan in 1951. The company has managed to maintain its reputation by providing high quality footwear at an affordable price.
Another factor that has helped Bata maintain its popularity is its widespread network of branches which ensures that you can find a store when you need it!
Servis Shoes
For many of us, Bata and Servis shoes are two names that are largely interchangeable and often spoken together. However, they are two distinct entities, and it would be hard to distinguish which of these is more popular.
Servis shoes began its journey with a group of friends more than 50 years ago! It began with a shoe manufacturing plant in the industrial area in Gulberg Lahore and has flourished to establish branches all over the country.
The brand caters to shoes of a vast variety from jogging shoes to formal work shoes and just about everything in between.
Borjan Shoes
Another extremely common or rather a household name is Borjan Shoes.

Borjan is largely known for its shoes being super comfortable which of course is a huge consideration when it comes to shoes.
They've recently upgraded their entire design line for men too! They have an extremely up-to-date inventory of shoes for men including sneakers, loafers as well as formal shoe collection.
Borjan too has been around for a long time with aspirations to branch out beyond the borders of our country.
Mochari Shoes
This particular brand is relatively quite new to the shoe-scene in Pakistan. Thus, it is less known but definitely worth mentioning.
The brand started off in 2014 which makes it practically new born in front of long standing giants such as Bata and Servis. However, with tremendous speed, Mochari is making a place for itself in the market by making Pakistan's cultural heritage a central concern in all its designs.

All shoes are handmade with top notch leather, which is reflective of the effort by the company to promote local craftsmanship and provide opportunities to our highly skilled but underutilized workers.

Every pair of shoes crafted by Mochari boasts an authenticity which you would be hard pressed to find in even the best brands across the world. This is perhaps the reason why the company is taking over the international market bit by bit, with branches in Australia, Dubai, UK, US and even India!