Leather goods have existed in one form or another for centuries. From traditional belts to wallets for men and women, to stylish jackets and even shoes; leather is robust and durable. Interestingly, Pakistan is home to the largest leather production of all kinds.
The Pakistani tradition of working leather is unique, classy and enduring. However, we have seen a shift towards a modern approach in leather production and we simply can't keep calm. There are numerous new businesses that are crafting incredibly out-of-the-box accessories and they are pocket friendly too.
Here are a few brands that top our list and you should check them out right away.
Jild Crafts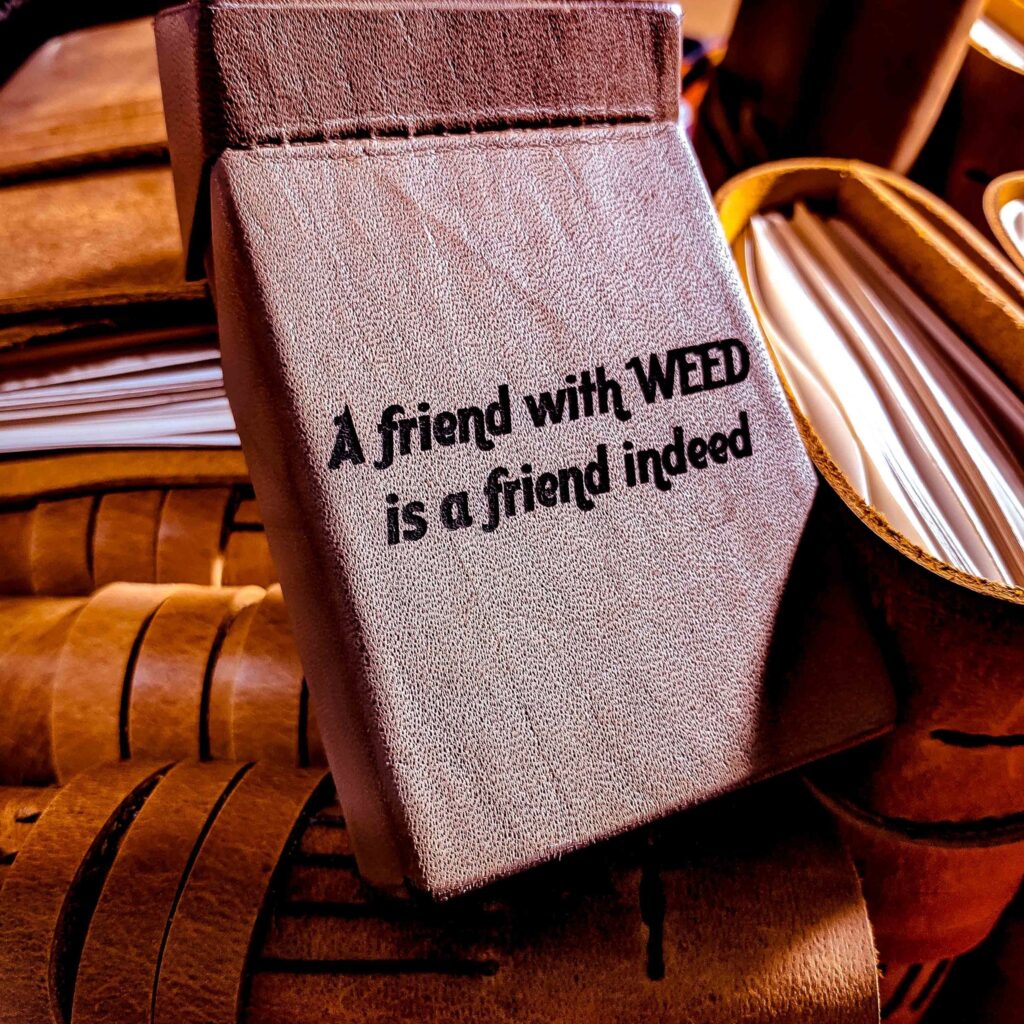 This is one of the coolest online stores, especially for the younger crowd. Jild Crafts showcases handcrafted leather accessories that are unique, , eye-catching and beautiful. Moreover, they come in a variety of colors and shades, making it very hard for you to choose just one.
Their leather arena comprises of handcrafted wallets, bags and key chains and more. However, what caught our eye was their beautiful 'cigarette leather cases'. Yes! You read it right.
The cigarette cases are assembled with pure leather (color of your choice) and then customized by carving a design, quote, a picture you would want on top. The price is approximate pkr.2000 and works perfectly with all sorts of cigarette brands.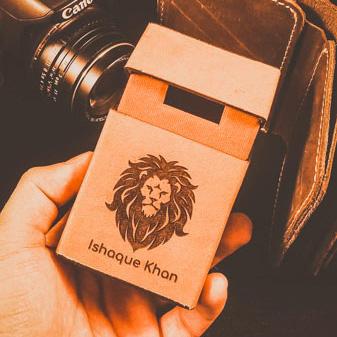 Isn't this cigarette case super gorgeous? It makes an ideal present for your smoker friends!
Vintage designs and crafts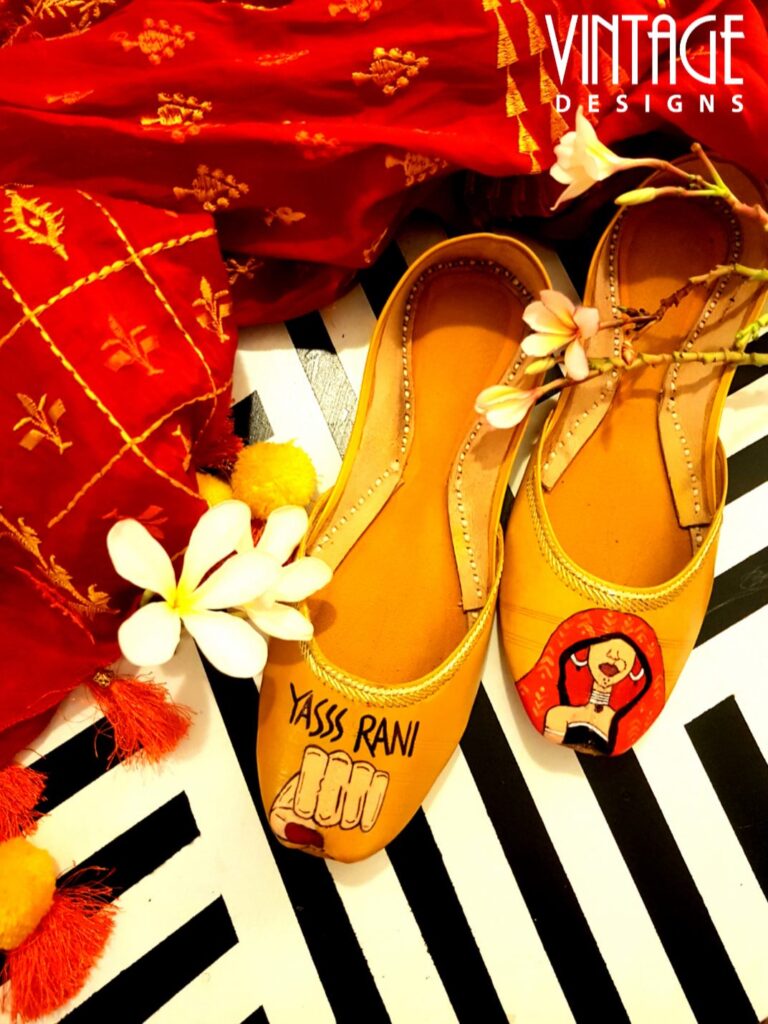 Indeed, I adore how new Pakistani entrepreneurs are thinking right out of the comfort zone and bringing forward breathtaking leather pieces. Besides, every leather product hoarder will always crave something exclusive. This brand is perfect for them.
Vintage designs and crafts is owned by Rushda Abbas Jafery and she is the woman behind the brand's success. What sets Vintage designs apart is how they offer traditional Pakistani Khussay with a hand painted sketch.
Interestingly, khussay come in loads of colors, designs, and sizes. Moreover, Rushda offers her signature hand-painted designs that speak volumes about trends and styles. Otherwise, customization with hand-painted designs is always an option.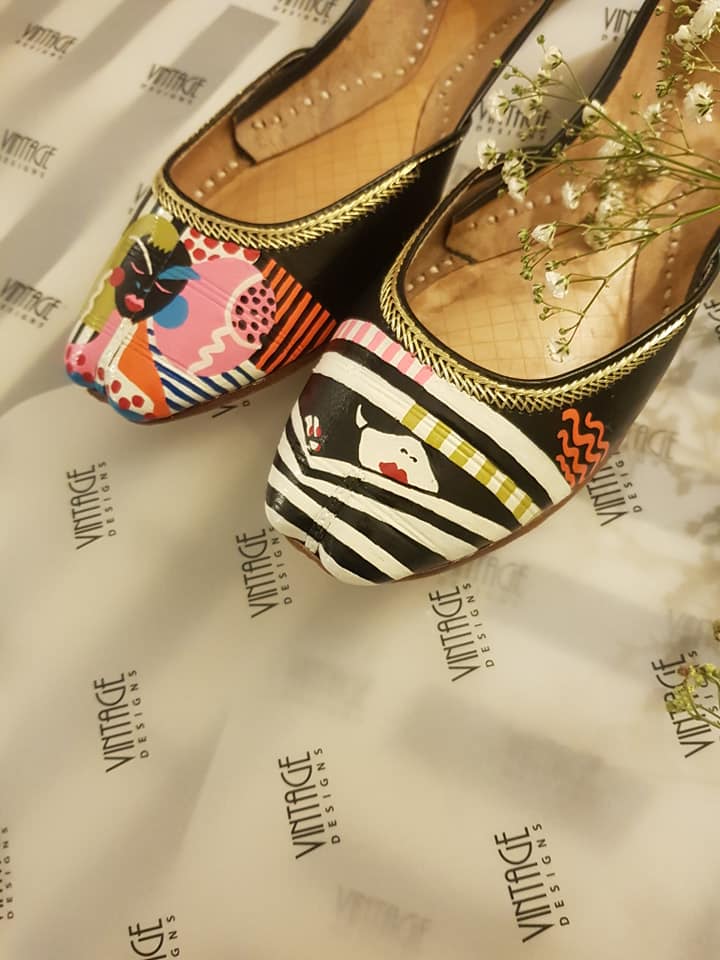 Since we have tried the khussay, we can vouch for their quality, comfort and durability. Above all, the prices are budget friendly and mostly under pkr.3000.
Uroosa Leather Rugs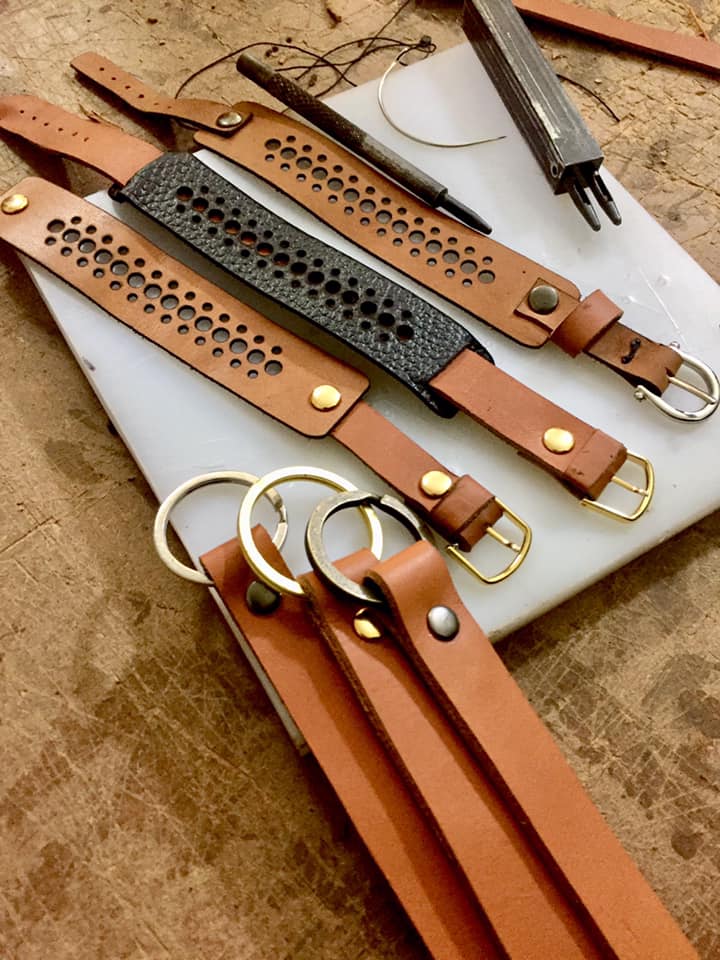 Uroosa Leather Rugs store is owned by Zaheer Tanoli and they master cow leather like none other. Surprisingly, you will find beautiful, cushion covers, jackets, wallets and even bags. However, their highlight includes rugged cowhide leather patchwork rugs and carpets; and they are too good to be true.
All the rugs and carpets are a form of pure leather (cows, mountain goats, etc). They merge to create symbolic pieces of art. Equally important, their work is flawless, quick and you can get customized leather products made at ideal prices.
I am in love with these unique leather traditional shoes for men! Don't you think they are totally eye catching and different?
Bin Salman Leather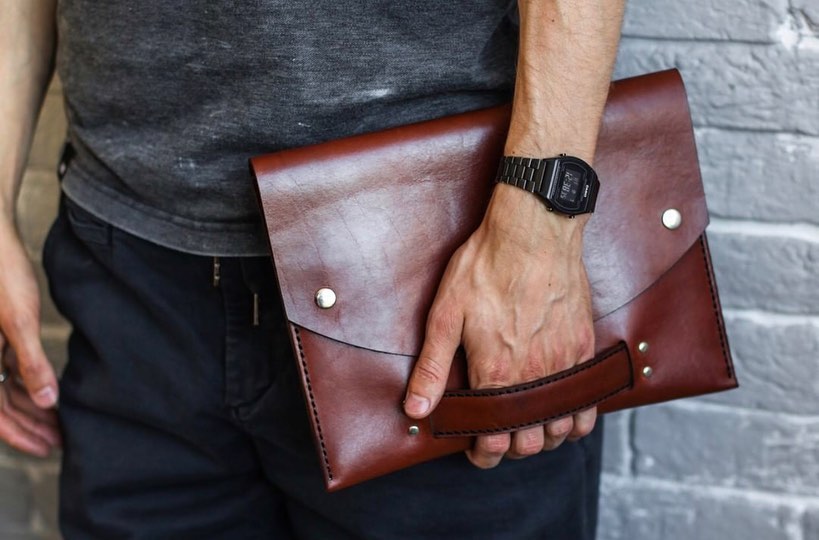 This is another luxurious leather brand that claims to provide high-quality leather products nationwide. Bin Salman Leather shop showcases classy leather bags and briefcases, file covers, cross-body bags, pouches, desk mats, and lots more under one roof.
If you seek high quality, durable leather gear, this place is the right hub. You name it, they offer it. Prices vary from product to product but their quality is unparalleled for sure.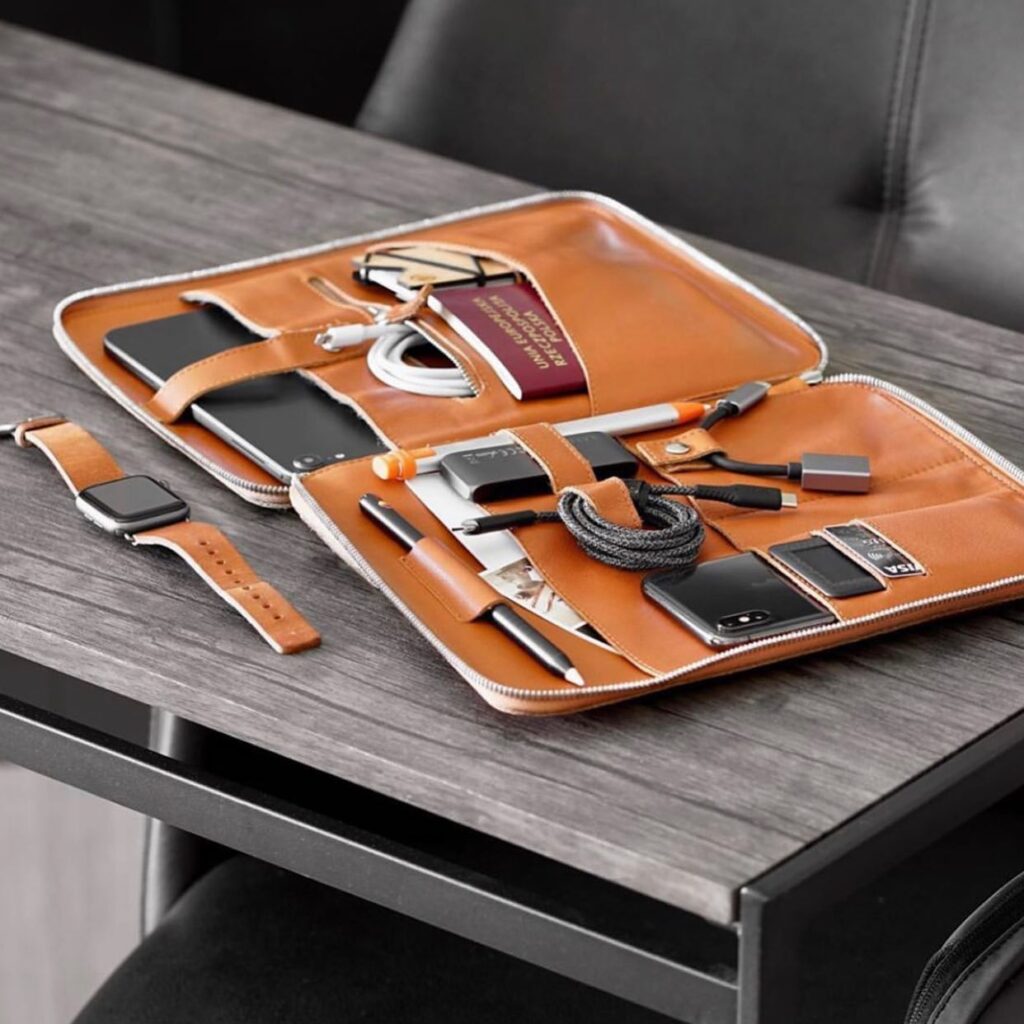 You can visit their online store for a detailed view. Interestingly, they ship worldwide and deliver swiftly.
Dab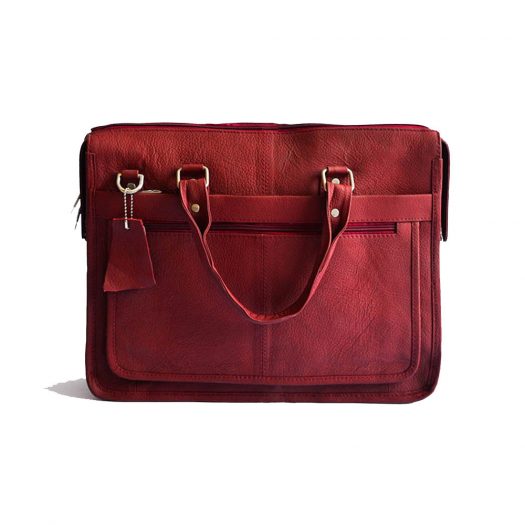 Dab Leather Accessories store is in the market since 2017. Even though it is new to the market, it is safe to state that the wide range of leather merchandise they offer is befitting for all the modern Pakistanis. Dab creates funky, colorful and vibrant leather accessories for all age groups.
From cool striped wallets to checkered handcrafted bags and more, you can find attractive leather products effortlessly. Choose your favorite from durable belts, wallets, handbags, pouches, jackets, key chains, cardholders, laptop bags and so much more.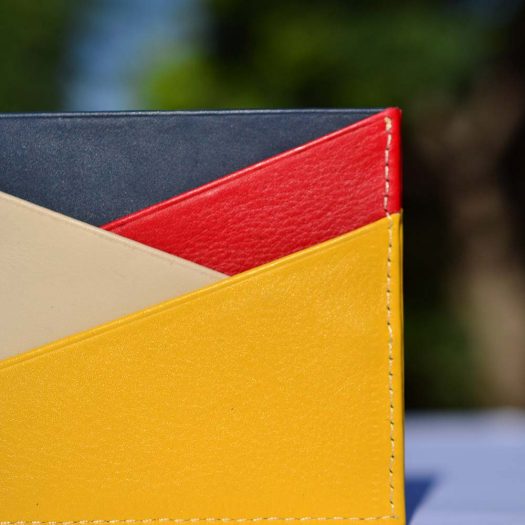 Moreover, they also offer packed gift sets for men and women, ideal for ordering online and delivering without any hassle. The prices are super competitive, making them ideal for the younger crowd that rely on their monthly pocket money to indulge in shopping.
Shop Wajis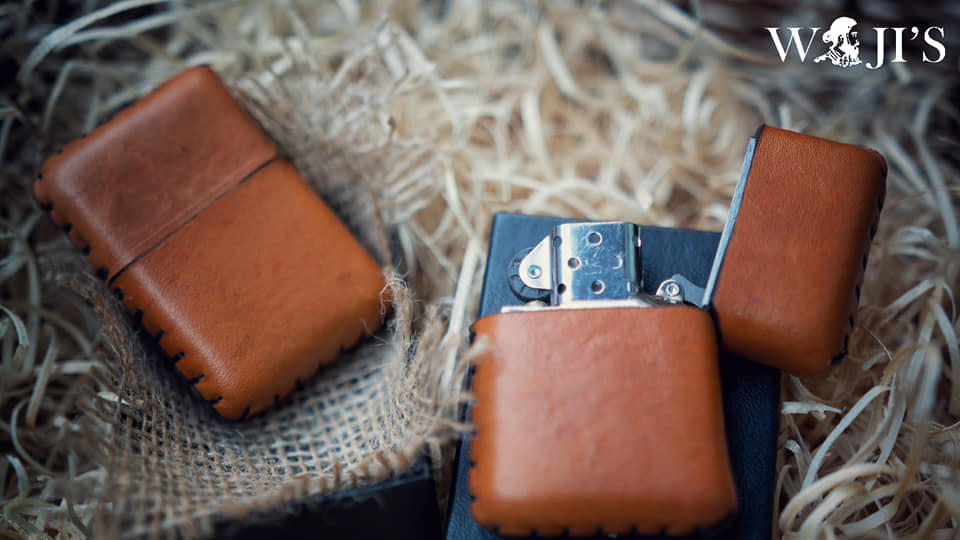 We are obsessed with Shop Wajis leather products because they are luxurious and classy. First of all, you can find the 'leather guide' tab on their website to know about different leather qualities to secure your investment.
From faux, synthetic leather to bonded, genuine, top-grain, full-grain, and even vegetable tan leather; Shop Wajis offers a wide array of leather products in all qualities.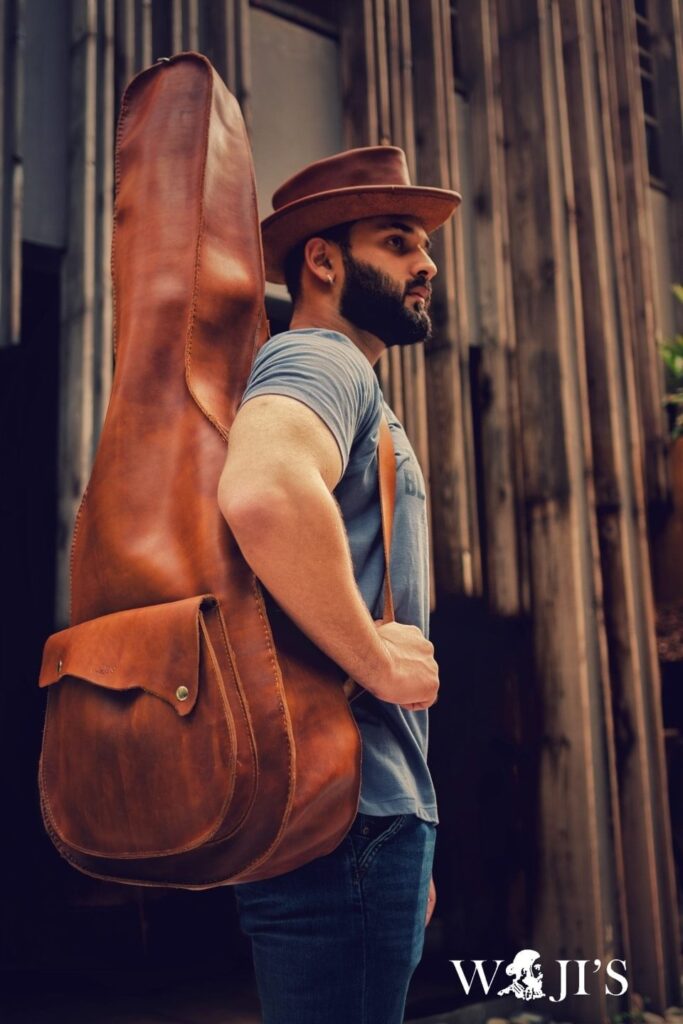 Moreover, what we love about this brand is the fact that they offer a multitude of leather goods including belts, handbags, laptop bags, long wallets, pouches, satchels, cardholders, smart wallets, hats, guitar cases, AirPod cases, bookmarks, sun-glasses cases, and even leather trays. What a diverse product range, right?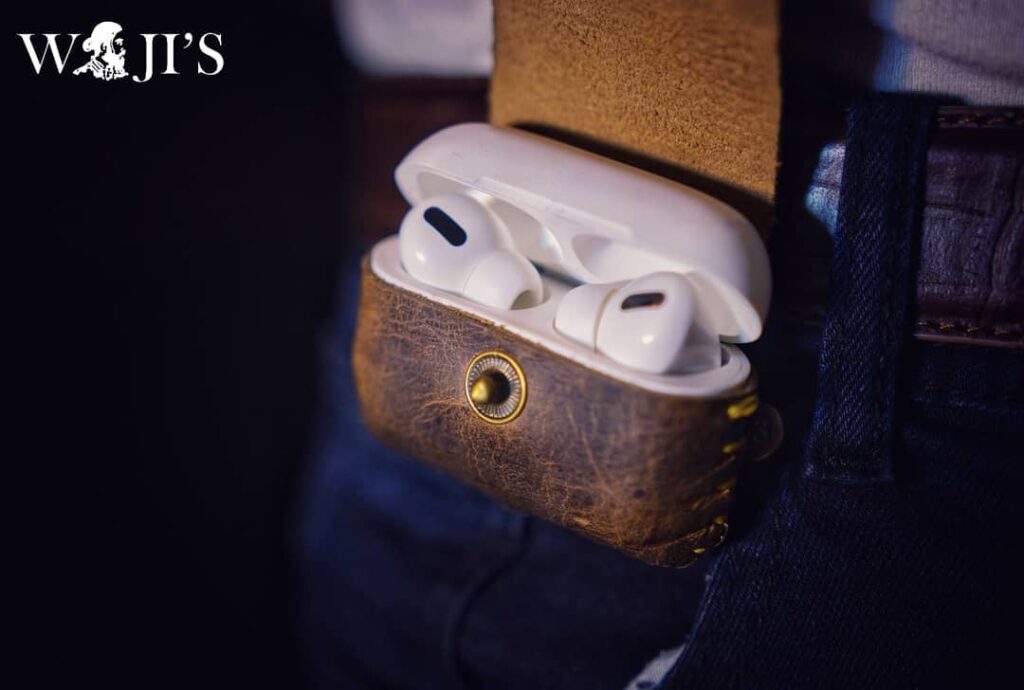 The price list varies according to the quality and product. Visit their website for more information.
Native Core
Native Core is another proudly made in Pakistan leather brand that offers competitive prices and export quality leather goods. Their product range includes bags for women in wonderful styles and colors. Additionally, they also offer briefcase bags, padfolios, and wallets.
The colors are vibrant, bright, and noticeable. Moreover, they offer a7 day return policy and offer free delivery over a bill of pkr.1000. Check out their website for further information.