Without a doubt, Pakistan Cricket team's bowling attack has always been the source of its strength. It has always had a world class battery of fiery pacers. Parallel to that, an arsenal of spinners with masterful wizardry. We truly doubt if there ever has been a World XI or Asia XI team without the inclusion of a few Pakistani bowlers. It seems as if the art is nature's gift to the nation. Pakistanis have crafted techniques of bowling that perplex batsmen the world over. Be it the "Reverse Swing" in pace bowling or the "Doosra" in spin bowling. Pakistan just churns out a top quality innovative bowler one after the other; hungry for wickets.
While there are so many names that come to mind when you think of the greats of Pakistani bowling, here is a list of 5 of the greatest bowlers Pakistan has ever produced till now. This list is devoid of any comparison or ranking.
Wasim Akram
Better known as the "Sultan of Swing", Wasim Akram is perhaps, the best left arm pacer to have ever played the game. He debuted for the national side in 1984 and enjoyed a long career until it ended in the year 2003. During this time period, he had numerous spells of captaincy as well.
His ability to swing the ball in the later stages of the innings set him apart from everyone else. He is regarded as one of the founders of "reverse swing" bowling. He also had the ability to generate extra pace with bounce at will. Akram was the supreme commander of the ball when he bowled. He holds the record of a whopping 881 wickets in List A cricket. He also holds the 2nd place for most wickets by any bowler in ODIs with 502 wickets.
His on-field presence was dominating to say the least. So when we saw an out swinging beauty missing the edge of the blade, we surely got opportunities for entertaining lip reading as well. A force to be reckoned with. Well respected and highly regarded by the cricketing community all over the world.
Waqar Younis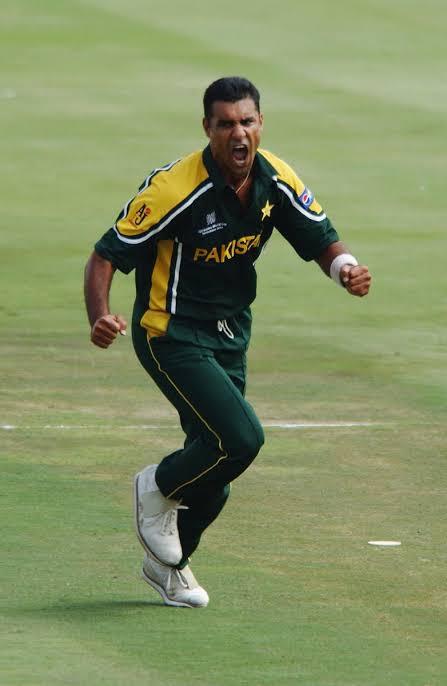 It was just not in the cards for Pakistan's opponents for some time. While Wasim Akram was bowling from one end, another wicket hungry beast of a pacer would bowl from the other. Waqar Younis! The right arm toe-crushing fast bowler would dominate the batsmen with sheer pace at times. His iconic Yorkers would often send the stumps flying in the air! What a delightful sight it used to be! Waqar took 373 wickets in test matches and 416 wickets in One Day Internationals with averages of below 24 in both formats. These are insane stats for a career spanning over 14 years (1989-2003).
Like his bowling partner, his on-field presence was aggressive. His long run up would build such a hype with the crowds that it seemed as if every delivery is a wicket taker. In fact, it is now known that the Jamaican athlete Usain Bolt was also a fan of Waqar Younis and his sprint-esque run up.
Saqlain Mushtaq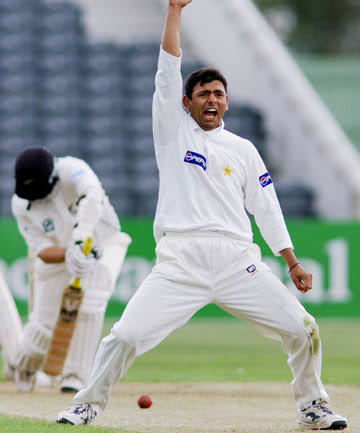 While Pakistan is generally known for producing top quality pacers, we have a habit of producing wizards as well. Wizards like Abdul Qadir, Mushtaq Ahmed and Danish Kaneria. From amongst these wizards rose an absolutely brutal off spinning sorcerer; Saqlain Mushtaq.
"Saqi"'s career was relatively short and lasted for 9 years (1995-2004). During this time period, he played 49 test matches and 169 one day international matches. He took 208 test wickets and 288 wickets in one day internationals. Saqlain's understanding of his craft was at another level altogether. He is credited to having invented the "doosra" and "teesra" balls. His ability to squeeze the opponent's batting was unparalleled. He would force the batsmen to make mistakes like no one else. However, he had to retire early due to injuries to his spinning fingers and surgeries for knees.
Imran Khan
Easily, the most famous cricketer to have played for Pakistan. He is also considered one of the greatest legends of the game. Imran Khan was a package unlike any other before him. A great strategic mind as a captain, a calculated batsman and an extremely fierce bowler. This ICC hall of famer played cricket for the Pakistani cricket team from 1971 to 1992. During this time, he showcased fierce bouncers, fiery in swingers and baffling out swingers at speeds North of 85 miles per hour.
Khan started off as a medium pacer but worked hard during his career and adjust his body to become an out and out fast bowler. He took 362 test wickets and 182 One Day International wickets. Obviously his most memorable ball was the last ball he bowled in his cricketing career. The wicket taking delivery that won the 1992 Cricket World Cup Final for Pakistan. There is no shortage of accolades or praises for this man as a cricketer.
Muhammad Asif/Saeed Ajmal
We understand that the careers of these two athletes have been tainted with controversies but there is absolutely no harm in admitting a fact that both these gentlemen knew how to make the ball dance to their tune.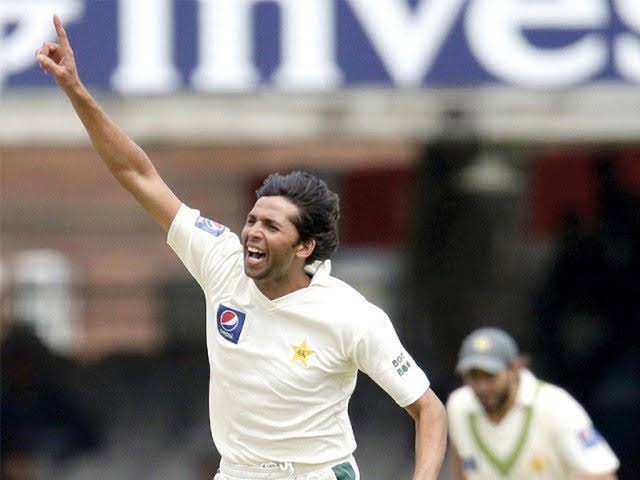 Muhammad Asif stayed a part of the national side for a very brief period of 5 years before he was banned to play for seven years and then eventually banned to play for life. Before all this drama, this master of the ball showed us the potential he had with the smoothest possible swinging wicket taking deliveries ever. He was just a class apart. In his brief career, he perplexed batsmen of the highest caliber. He already bowled and behaved like a seasoned veteran on the field. Too bad, he made horrible choices off the field.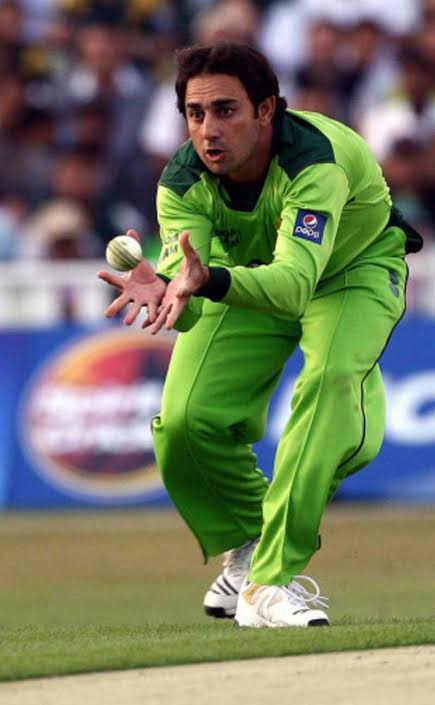 Saeed Ajmal is another great player we lost too early due to off-field controversies. Ajmal was in ways, a protégé of Saqlain Mushtaq. An avid bowler of the "doosra", Ajmal was a wicket taking machine. In his short career, he made loud statements. Won matches single handedly out of nowhere. Like his mentor, he had learned the ability to kill the flow of runs of the opponent. Unfortunately, he was also banned for life as his bowling action was found to be exceeding the allowed 15 degrees of the regulations.