The Pakistani fashion industry progresses every second. With our top couture designers creating masterpieces every season, it becomes essential to stay up to date with what's hot and what's totally not. Which brand has the most brilliant lawn collections for 2020?
With famous fashion labels racing to produce unique ensembles, it becomes hard to choose just one.
Choosing a brand is not simple. While one brand may have brighter hues this summer, the other might have chosen a more sober approach. The quality, colors, prints, and designs vary from brand to brand.
Hence, we are here to help you pick the right designer according to your wardrobe preference. After all, it's about you finding your own style. Happy shopping!
Sapphire: Ideal Prêt wear
Sapphire ready to wear Prêt Couture screams sophistication and can easily top the best lawn collection 2020. Interestingly, their embroidered and digitally printed summer formal pieces are all the rage, and for the right reasons too. These luxe apparels are profusely embellished and easily captivating for love at first sight. The collection continues plenty of dark hues as well. From midnight blues, deep maroons, and sexy blacks; all the outfits and designs are simply stellar.
In Summer 2020, Sapphire is seen offering lawn shirts with gorgeous grip silk dupattas and broche jacquard shirts with beautiful organza borders.
Apart from these, they are also showcasing flawless cotton-net, blended satin, fancy woven jacquard, and soft lawn as other materials to choose from.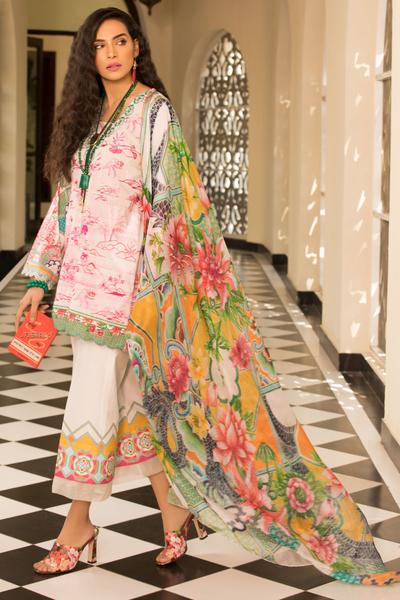 Moreover, effortlessly putting your formal attire worries to rest this year, Sapphire has won everyone's heart, including mine! Equally important, the casual unstitched collection is on the competitive front (Pkr 1000-4000), however, the formals are hefty, ranging from (PKR 3,500-11,000).
Sana Safinaz: Festive Luxury Collection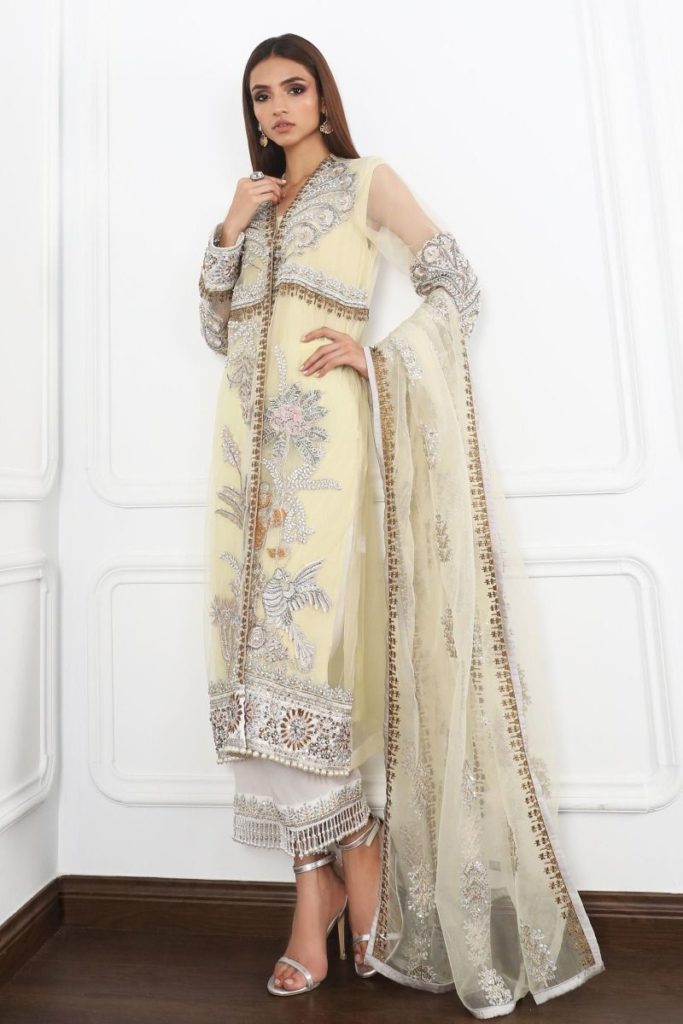 If luxury clothing had a name, it would be 'Sana Safinaz'. Surprisingly, this season's palette rather comprises of creamy beige, soft peach, breezy blues, and pure whites. Keeping apiece unparalleled, the designer has managed to craft an elegant line, perfect for festive occasions.
Knee length shirts paired with straight trousers are trending on their front. Meanwhile, all the delicate embellishments, machine embroidery and sequins are intricately patterned together to form extraordinary pieces.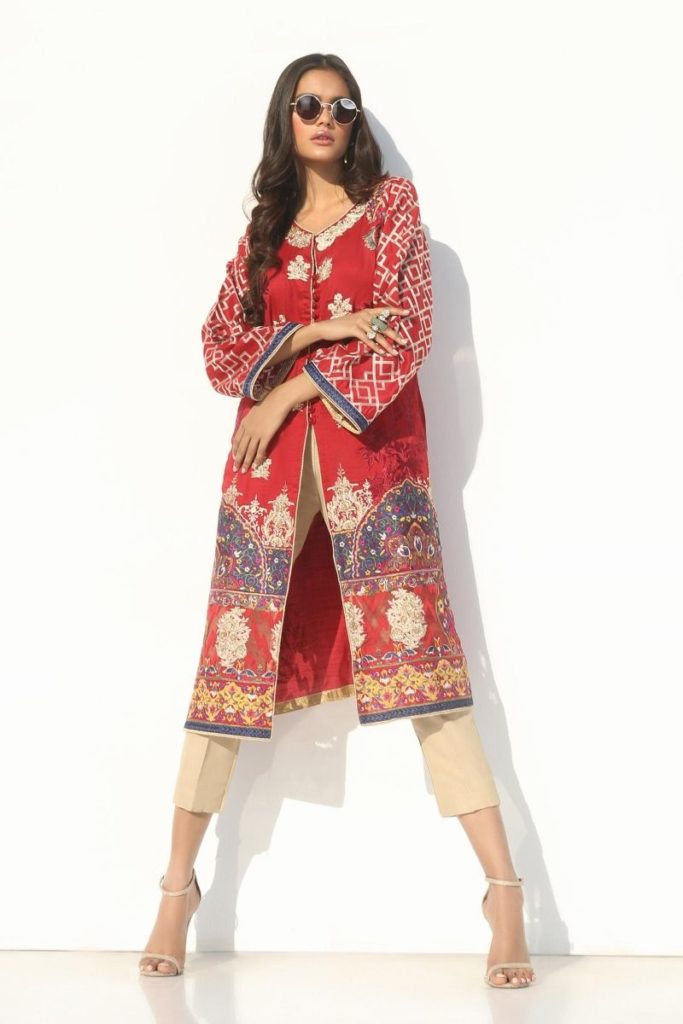 Flamboyant and highly-priced, each piece varies between (PKR 15,000-29,000). Nonetheless, if you are eyeing semi-formals and chic casuals, you can attain them at (PKR 3,500-7,000).
Nishat: Best 3-pc Summer Lawn Suits
Adding to the list of best lawn collections 2020 are 3 pc suits from none other than Nishat. Maintaining its brand image, Nishat has yet again proved its class through the summer lawn designs, color combos, and magnificent prints.
Moreover, what always sets this brand apart is the fact that its designs cater to all age groups ranging from 15 to 70-year-olds. Beat that! Additionally, all praises for Nishat for keeping the unstitched collection prices pocket friendly this time around, ranging from PKR (3,500-8,900).
So, wondering what's in this season's assortment? Nishat has chosen bright color palettes and has transfused them with bold floral patterns. Keeping the lowers/pants unadorned, their major work can be witnessed on the shirt fronts and long lawn and chiffon dupattas.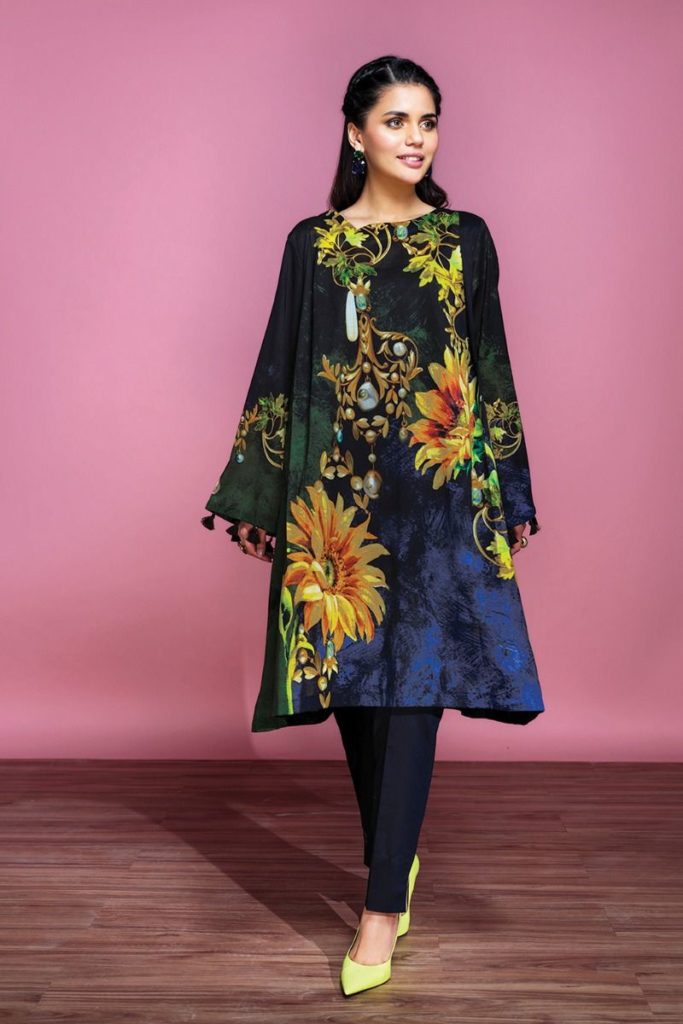 Personally, these two pieces are my favorite. While I'll keep the maroon formal for dinner parties, I'll definitely wear the beautiful black sunflower dress to brunches and casual get-togethers.
Gul Ahmed: Great Digital Prints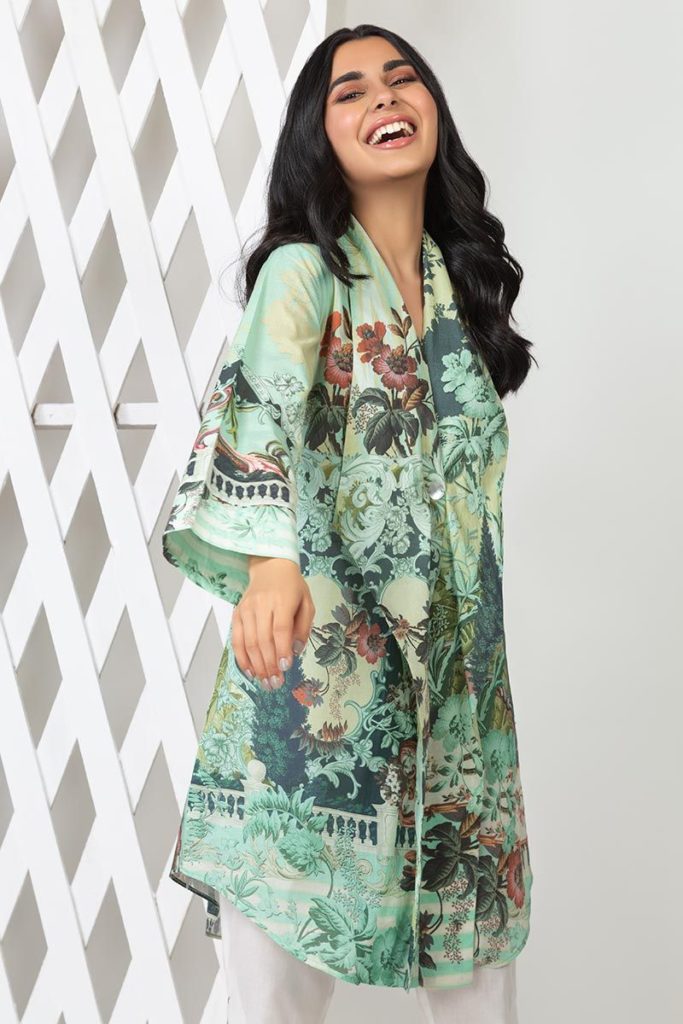 Next on our list of most brilliant lawn 2020 lawn collections is a legendary local favorite. When it comes to simplicity and comfort, nothing beats Gul Ahmed. The airy, breathable fabric is super soft and is perfect for Pakistan's humid weather during the summers. Moreover, their aestival pastel digital prints this season are bound to gain all the attention needed.
From cool geometrical designs to tasteful abstracts; Gul Ahmed is the brand you should opt for when looking for 2 piece suits and kurtas. Want something eye-catching and classy? Or do you need a casual kurta to wear at home? Simply visit Gul Ahmed for the best lawn collections 2020 and choose your favorite.
As for the price range, it varies between (PKR 2400 – 10,000) depending if it is casual or formal.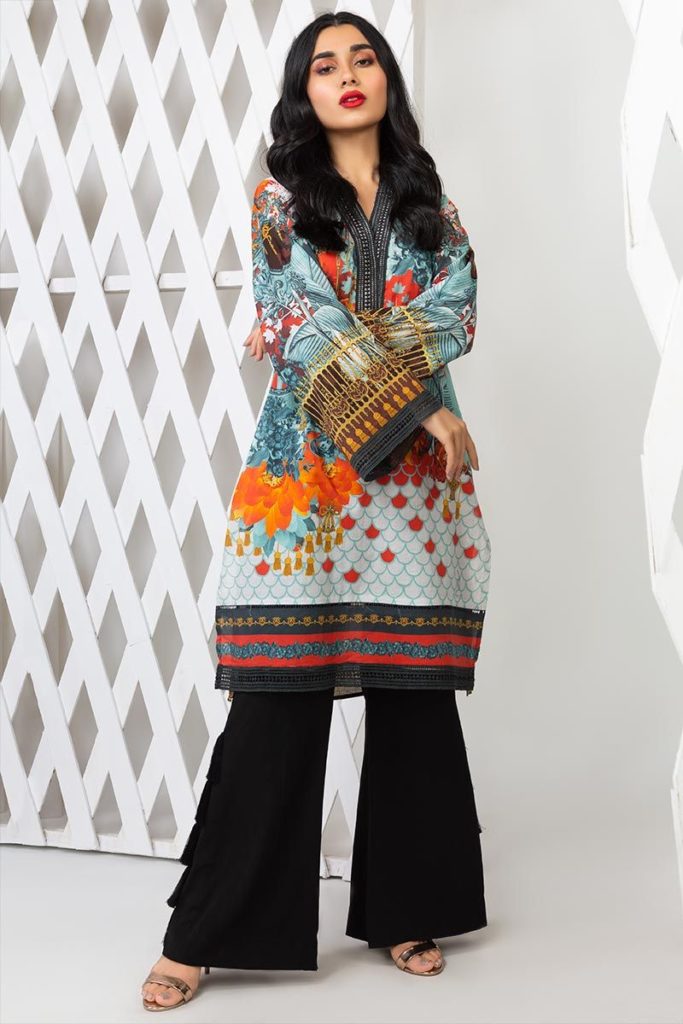 Aren't these digital prints totally eye catching and pretty?
Generations: Everyday Casual Apparel
In case you are hunting for stylish kurtas to pair with your favorite jeans, you should definitely opt for Generations. All summer basics under one roof, Generations has managed to captivate its customers through its choice of vivid dazzling shirts, decorated with beads and bright embroideries.
Additionally, what I love this season is their collection of basic chic lawn tops. They are ideal for young girls and stay-at-home moms. After all, no one flaunts desi tops better than Iqra Aziz. Check out cool styling tips here.
The endless casual options are also amazing, albeit mostly geared towards the younger lot.. Additionally, what's even better is the value for money! You won't believe it. Priced between (PKR 1100-6000), this brand is ideal for budget-friendly shopping.
Khaadi: Best bright summer lawn collection 2020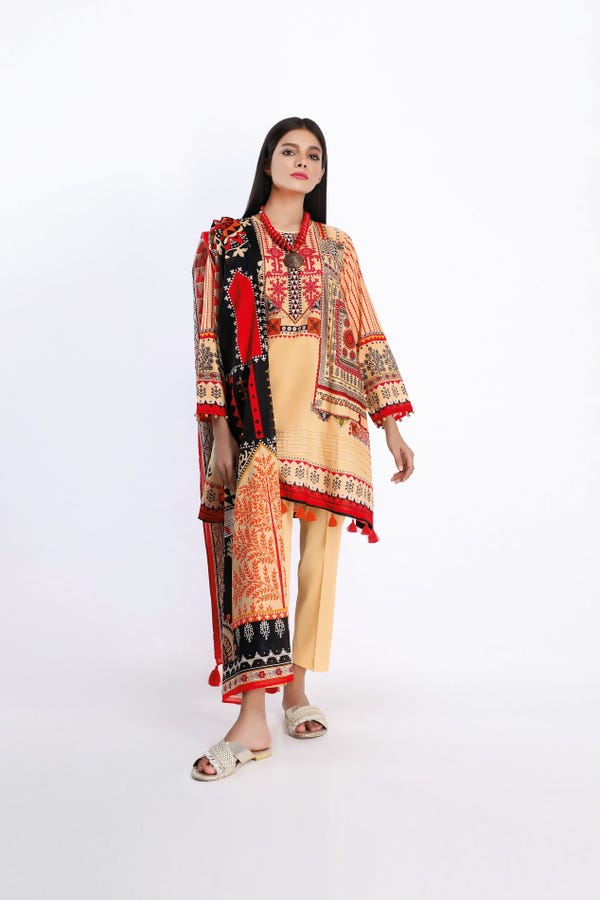 Striking the right balance of stunning colors and conservative cuts; Khaadi has a line of perfect unstitched suits. To instantly brighten your dull day, wear the traditional prints spread over vibrant colored shirts, and enjoy.
Moreover, the embroidery on shirts mimicking Sindhi handmade pieces is classy without an effort. Are these suits expensive? Not really. While the casual lawn pieces can be bought for Pkr 2,500-4,000, formals are priced between (PKR 5,000-16,000).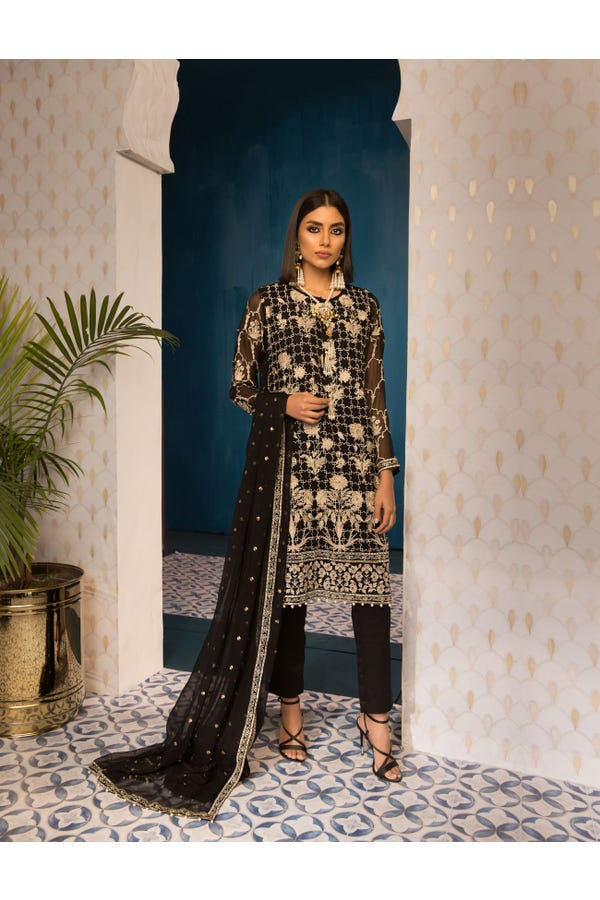 Who says you have to ditch wearing black if its summer? Flaunt this stunning black beauty on Eid-ul-Fitr 2020 and take your social media by storm!
Finally – did we miss out your favourite brand in our list of brilliant 2020 lawn collections? Share your opinion in the comments below.