Pakistan is a powerhouse when it comes to generating exciting talent for cricket. Pakistan's cricketing history is full of individuals who have the ability to single handedly snatch victory from their opponents. There is no shortage of names that come to mind when thinking along those lines.  Pakistan has been producing A class talent in all departments of the game since decades now.
It has only been relatively recent since Pakistan has started to produce great women cricketers as well. Clinical with the ball and bat, these women are to be feared by their opponents on the field. Making their international debut as a team in 1997, Pakistani women are slowly creeping up the ranking system and improving their win/loss ratio. Pakistani women have had the privilege of holding multiple world records in Cricket as well.
Here are 5 women cricketers from Pakistan who have made noteworthy global impact on the game.
Shaiza And Sharmeen Said Khan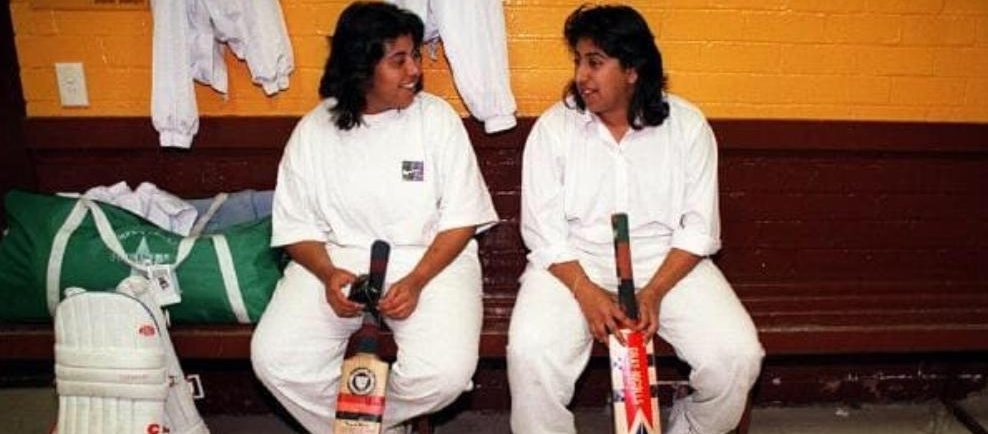 Hailing from Karachi, these sisters were the pioneers of women's cricket in Pakistan. While both sisters have decent cricketing records, their struggle and greatness lies in other aspects of the game. They introduced the alien idea of women in sports during extremely conservative times of their country. Not only were they met with death threats and misogyny in general, they were taken to court as well. For a brief time, it was even ruled that women are prohibited from playing sports due to religious issues.
The sisters however, faced all these objections bravely and paved the legal way for all women in Pakistan to play any sports of their choice without any fear.
Shaiza Khan remained the captain of Pakistan's Women Cricket team from 1997 to 2004.
Sana Mir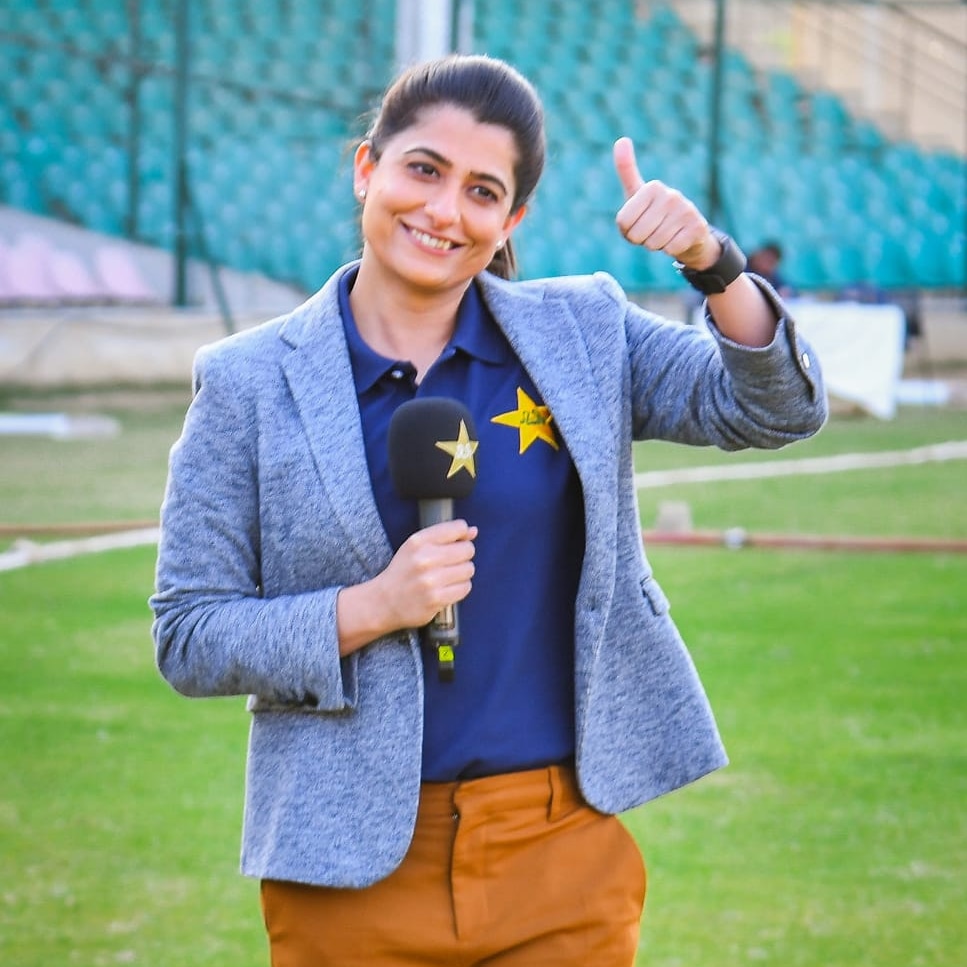 Sana Mir is arguably the biggest name Pakistan Women's Cricket has produced yet. Born in Abbotabad into a military family, Mir had the opportunity to live and play in different parts of Pakistan. She made her One-Day International debut in 2005 as a bowling all-rounder.
Indeed, she has been one of the most successful captains for the side. She has led the team in one hundred and thirty seven matches. During her tenure as captain, she ranked number one in the Women's One-Day International Bowling Rankings. Not only that, eight other players from Pakistan also made it to top International Cricket Council rankings as well.
Her deep understanding of the game led the side to many tournament wins. These included 2010 and 2014 gold medal winning performances in Asian Games. In 2012, she became the first ever woman cricketer to receive Tamgha-e-Imtiaz for her services in Cricket.
Nowadays, she lends her services as a commentator with in-depth analysis and eloquence.
Bismah Maroof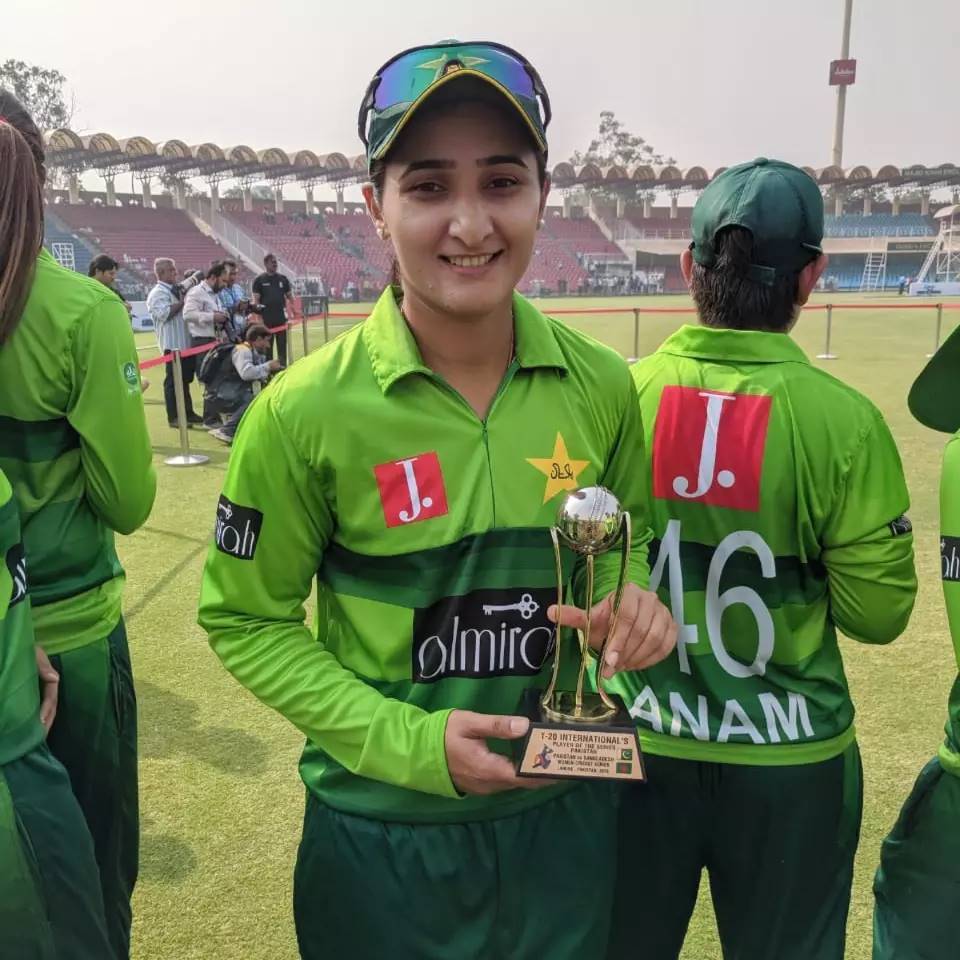 Bismah Maroof was quick to explode on the Pakistan national level at the age of 15 in the year 2006. Playing as a batting all-rounder, Maroof became the first ever Pakistani woman cricketer to complete one thousand runs in one-day internationals. She served the team as a vice captain with Sana Mir as captain for a while. After that, she was awarded the captaincy of the Pakistani Women's Cricket team in 2013. She led the side till 2020.
Sporadic injuries have led Maroof to take a few breaks during her career. However, that has never hindered her ability to score quick runs on the field for her team. During her tenure as captain, Pakistan has won multiple tournaments including one of the only two times Pakistan Women's Cricket Team won a tournament with a clean sweep.
Currently leading the side with a plethora of superstars, Maroof has cemented her place in the history books as a leader who leads by example. Her tenure has added formal structure and defined roles for the team and the management as well.
Nida Dar
Born to a first-class cricketer Rashid Hassan, Dar has cricket in her blood. Known as "Lady Boom Boom" by her peers and opponents owing to the fireworks she puts on display with the bat. Dar is basically a bowling all-rounder. Her achievements with the bat have earned her a daunting nickname. However, her performance with the ball is even more impressive with match winning performances sprinkled all over her career. These include 4 five wicket hauls in T20 matches.
Representing Pakistan since 2010, Dar has become a regular in the team and has greatness written all over career. She is extremely potent with both the ball and the bat. She is definitely one of those players whose opponents dread meeting them in the field.
Honorable Mentions
There is no shortage of great players that have retired and budding talent that is waiting to explode on the international Women's Cricket scene. Not every woman will be able to make it to the short list of exemplary players that we have worked up. However, these current players deserve honorable mentions so that we keep an eye out for their ever improving performances as they find their way to international cricket legacy.
Javeria Khan
Sidra Ameen
Ayesha Naseem
Sidra Ameen
Ghulam Fatima