Pakistani food is popular throughout the world for a reason. While we read a lot about the Butter Chickens, Niharis, Biryanis, and Karahi, what about the reason you fell in love with Pakistani food in the first place?
In this list, I purposely leave out main course dishes and focus instead on popular easy-to-make starters, appetizers, desserts, and beverages that are an essential part of Pakistani cuisine.
The purpose, you ask?
For Pakistanis, this list just may remind you of some timeless favorites you have been missing out. After all, with dozens of fancy restaurants opening up every week, who can blame you for forgetting a few childhood favorites.
For all others, it's a perfect place to start your masalay-daar ('spice-filled') journey without delving deep into those hardcore lamb curries.
So unbuckle your belt and let the feasting begin.
Chatpati Fruit Chaat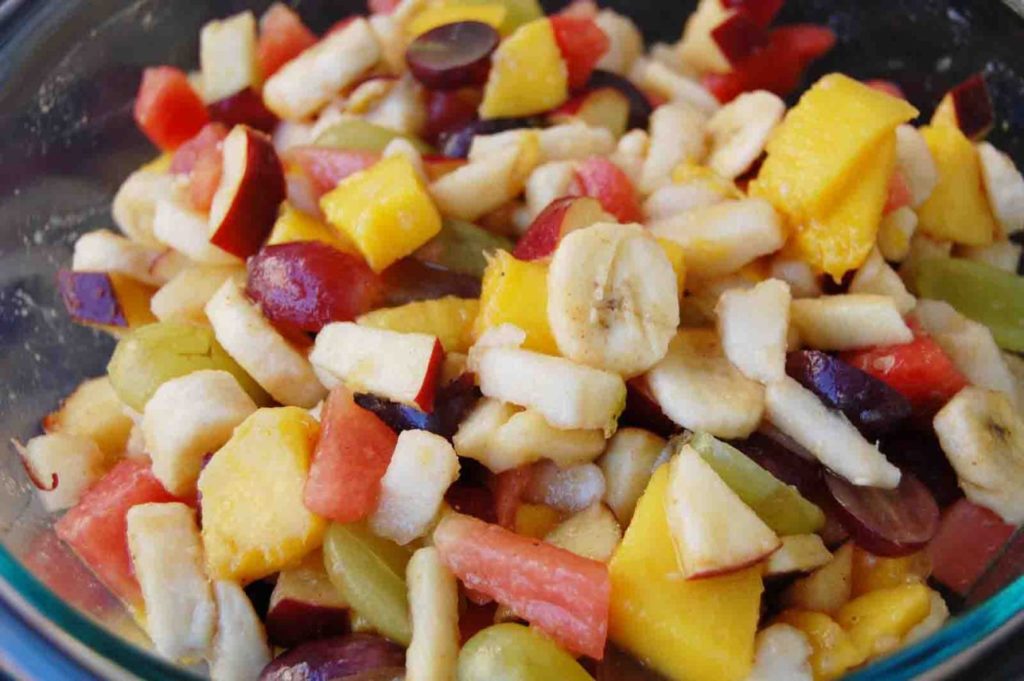 Let's begin the narrative by something healthy, shall we? There's no doubt that fruit chaat is a favorite in every household without exception. And no two fruit chaats are ever the same.
Anyone can muster up the skills to make a half-decent fruit chaat: cut up a few seasonal fruits, add some spices, and voila!
Pakistani fruit chaats are a bit distinct from what you see across the world.
Firstly, there is a very dose of chaat masala, a unique blend of spices that gives the fruit chaat a wonderful zesty flavor.
And then there is the orange juice or marinade. Adding a generous cup or two can add a bittersweet kick to your chaat.
Don't have orange juice handy? Simply add 'Tang' or 'Rooh Afza'.
Samosa – Aloo, Cottage Cheese or Nutella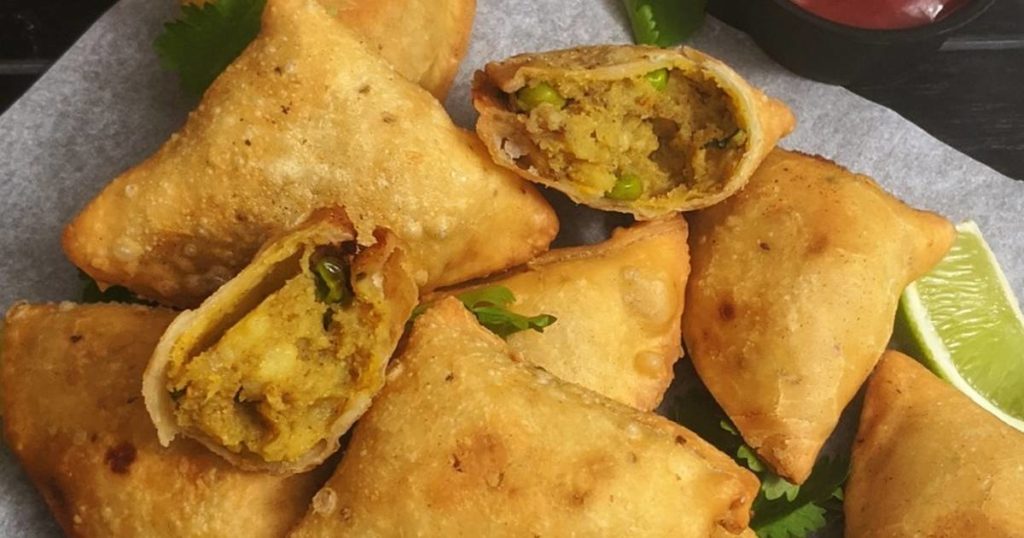 I can devour about a million of these! Typically found in bakeries with a thick crispy outer shell, they are served piping hot. Alone or with a range of dipping sauces, samosas are a regular at iftar tables and family gatherings. The sizes vary, of course, but the consensus is usually in favor, no matter what size!
Interestingly, you can make samosas with cottage cheese filling, behari chicken or even a spoonful of nutella! The variety is endless.
Aloo Pakora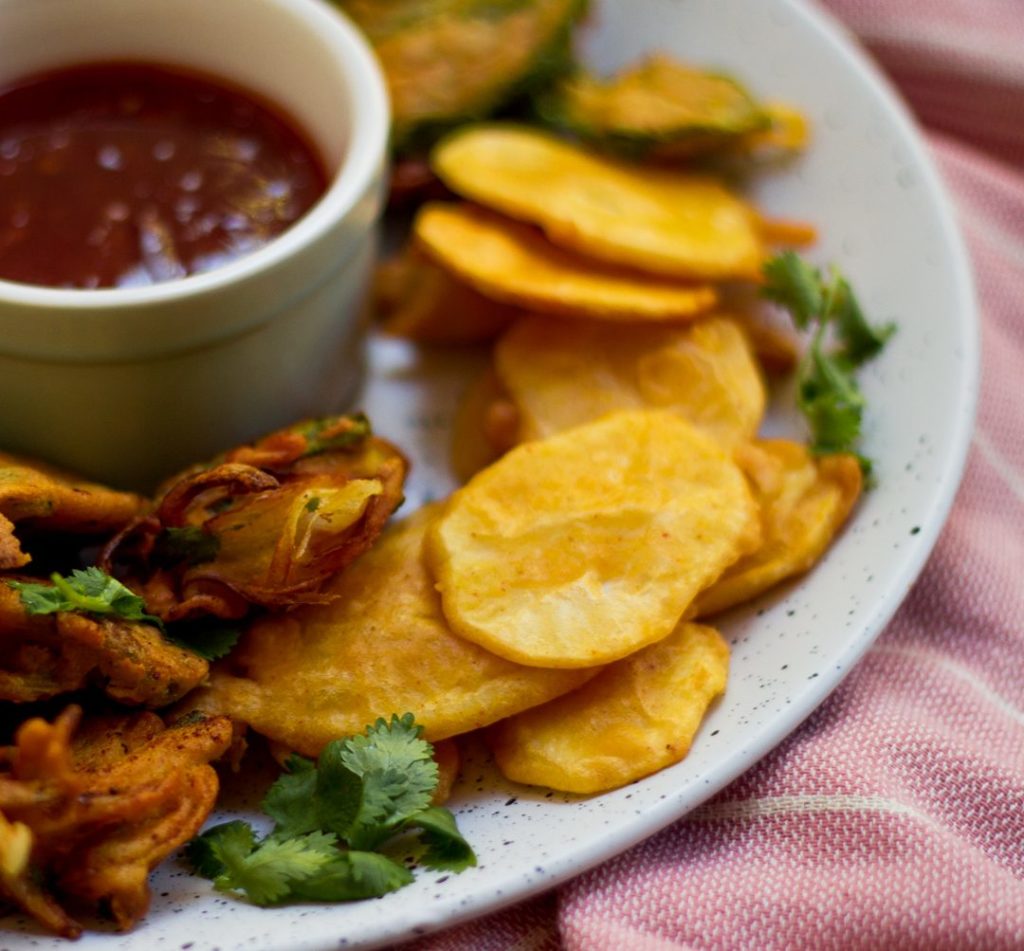 One of the most popular Pakistani food cult favorites! I am yet to come across a single living soul who says they don't love aloo pakoras. They are coated with chickpea flour and deep-fried, making them loaded with crunch.
Pakoras really have no equivalent in other world cuisines in terms of taste and texture. Spice it up by adding Trachyspermum Ammi to the batter and thank me later!
Baingan Pakoras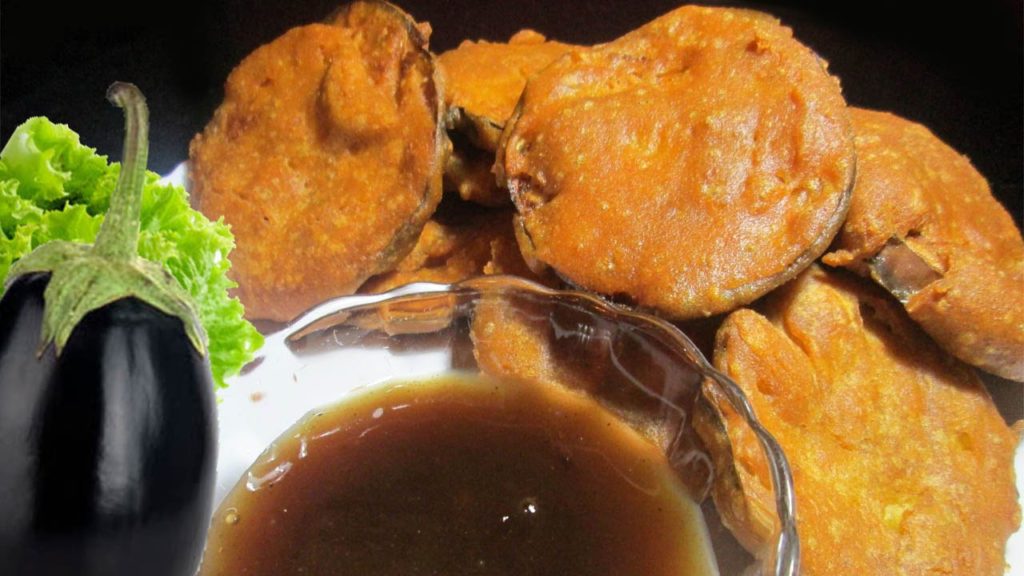 A healthier variation of the aloo pakoras is the one that is made with baingan (eggplant). Of course, these aren't everyone's cup of tea, but it is an amazing way to incorporate more vegetables into the diet.
The taste of the eggplant itself is kind of subdued by the coating and the crunchiness that accompanies deep frying. Use a sweet and tangy dip sauce to make it all the more delicious.
Dahi Phulki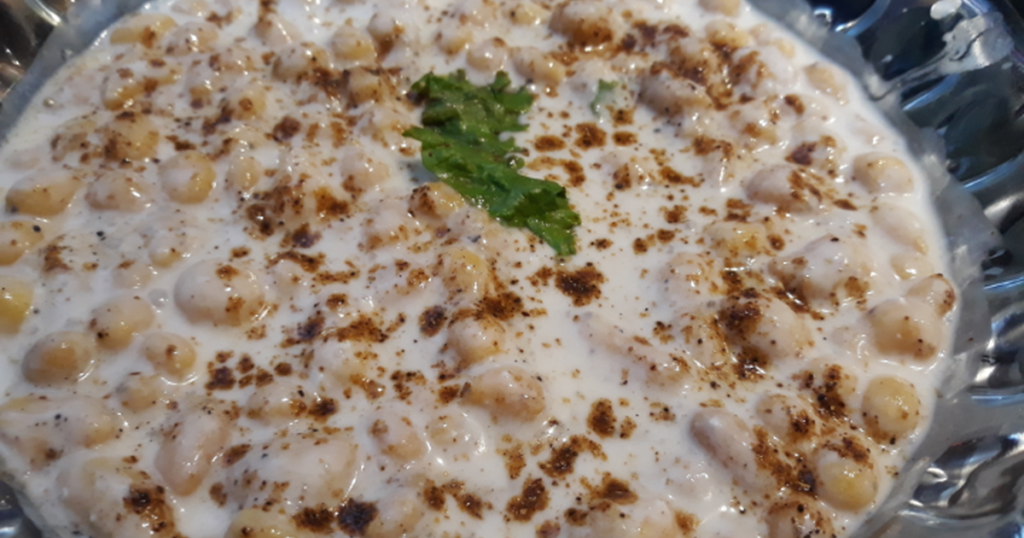 Made up of yogurt and small portions of fried batter, dahi phulki served cold is an amazing way to satiate your taste buds. It tastes particularly amazing in hotter seasons when the cold yogurt helps alleviate some of the thirst and the heat.
The best thing about this dish is that the toppings can be tinkered with freely according to individual preference. I personally love some crispy papdi on top!
Spring Rolls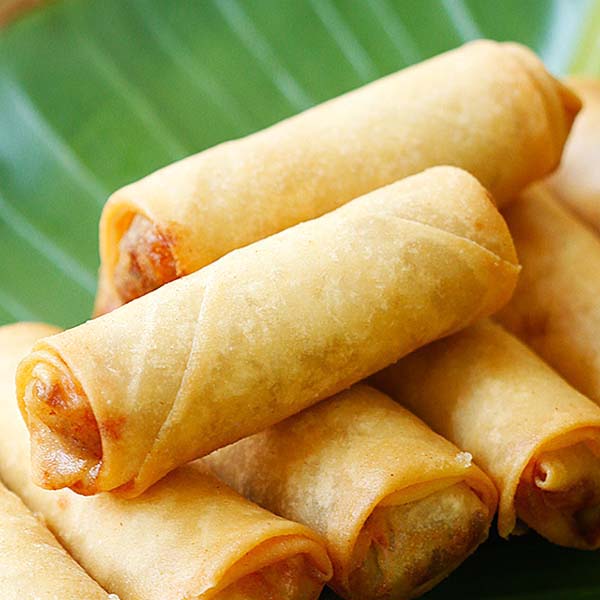 I am a sucker for all things crispy and fried. Understandably, traditional spring rolls are among my absolute favorites for family get-togethers. Paired with other dishes such as fruit chaat or dahi phulki, or even by themselves, piping hot spring rolls are simply mouthwatering.
You don't need to follow any recipe, in particular, just add in a mixture of vegetables, noodles, and chicken to your liking and get creative! Again, a delicious way of incorporating more vegetables to your comfort food.
Chicken Bread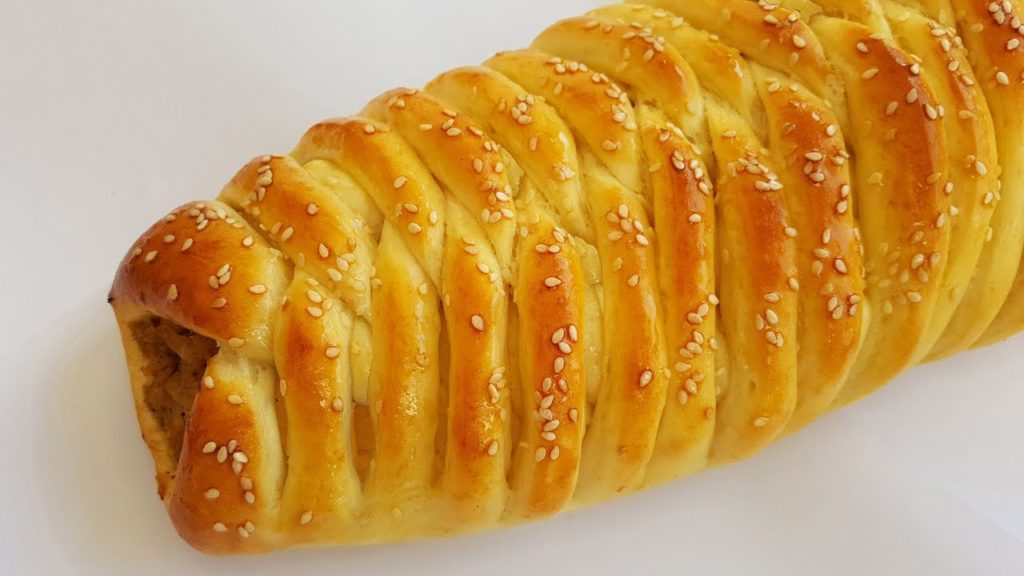 Not only does this taste great, but it also looks like something straight out of a bakery. The presentation is amazing too! Although Chicken Bread is served in various varieties across the world, there is absolutely nothing like one stuffed with a local blend of chicken and spices.
And let's face it, a lot of the enjoyment of food comes from the way it looks, doesn't it? It is also a very versatile recipe, as the chicken filling can be made just the way your family loves it. To add oomph to the filling, introduce it to some coal smoke at the end. You will love it.
Blooming Onion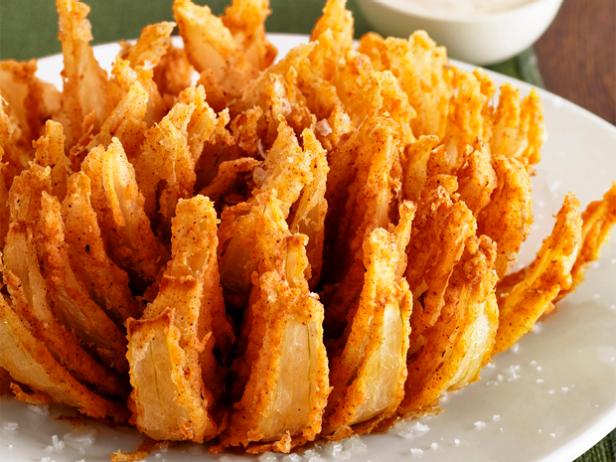 A fancy name, an even fancier presentation, and exceptionally easy to make – sounds like a dream come true, doesn't it?
Making this is easier than any other dish, and it also really adds to the decor at the table. It is increasingly becoming a staple in most middle-income Pakistani households.
Simply halve an onion and then create proportional cuts, dip it in flour batter, and deep fry! Done and done.
Fruit Salad with Cream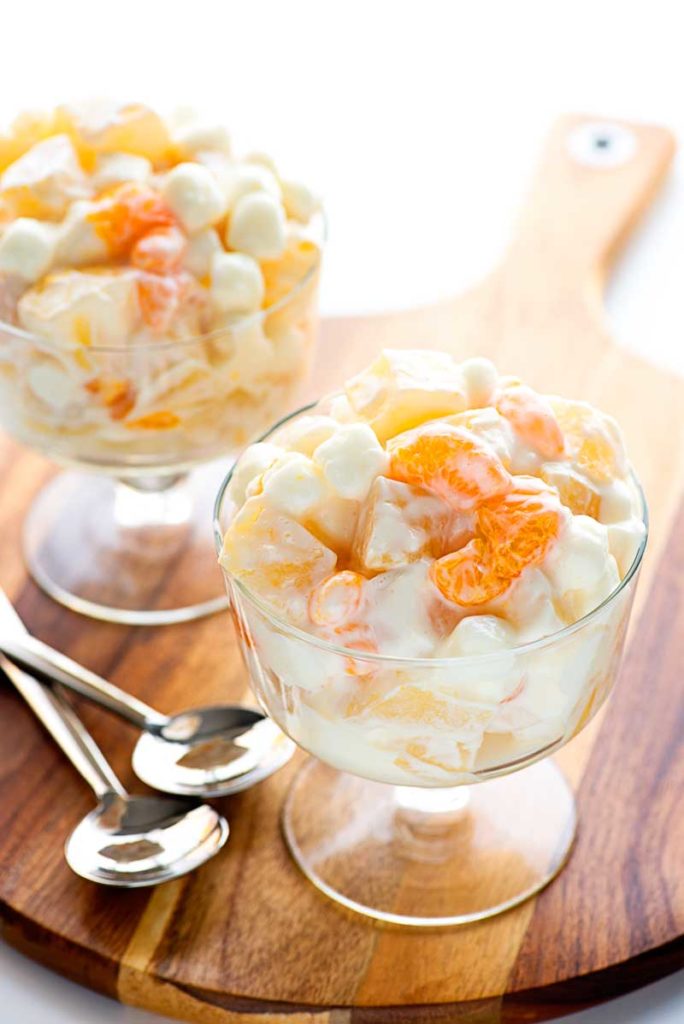 This one is a Ramadan favorite, especially if the holy month coincides with summer. The cream neutralizes the health benefits of a fruit salad, but who said Pakistani food was big on health anyways?
Mangoes with Cream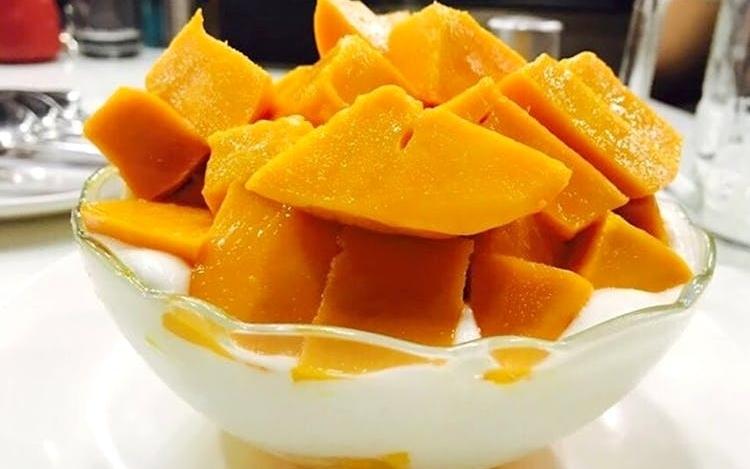 Mango is rightly said to be the king of fruits. Raw, pulped, or in a dessert, the flavor of mangoes is just out of this world.
Cutting up mango chunks mixed with cream and served ice-cold makes the whole family salivate at its mere mention. You will forget peaches and cream in no time.
It is heavy on the calories, but the taste is absolutely worth it. Mangos aren't as popular in the west as they are in the east, so I would surely urge you to try it with an open mind.
Jalebi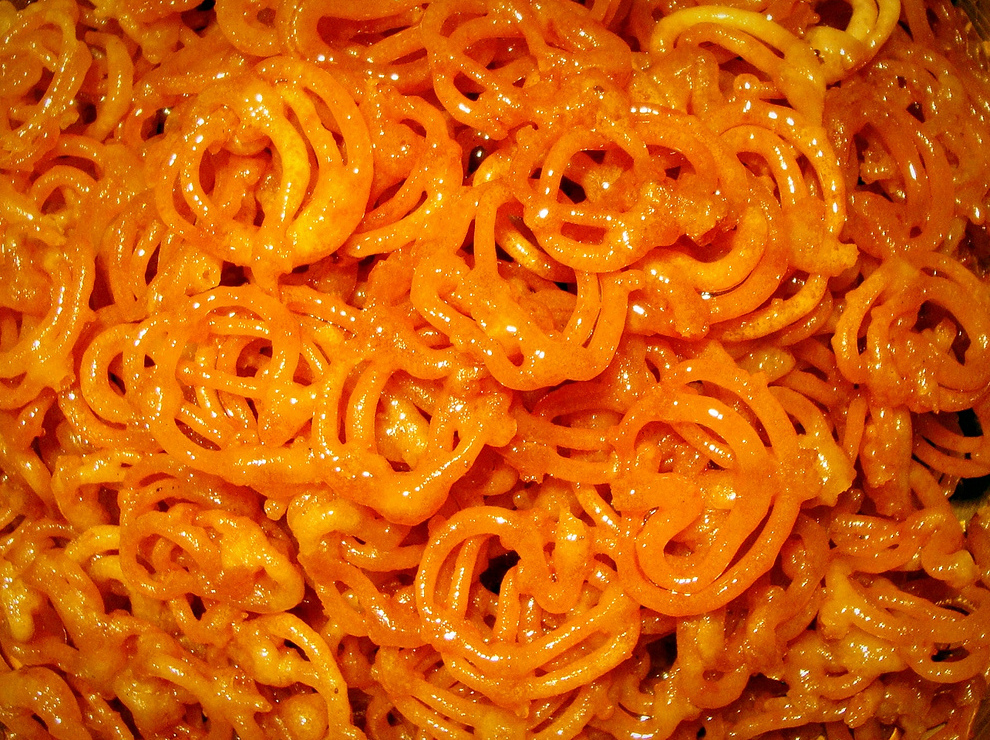 I have an extremely strong sweet tooth. But even for those who don't, Jalebi is something that just cannot be resisted. It truly has a force of its own, a magnetic pull so to say. Like many items on this list, Jalebi is very unhealthy and fattening.
But that shouldn't stop you from a couple of bites every now and then. Treat it like Baklava, I would say.
Chanaa Chat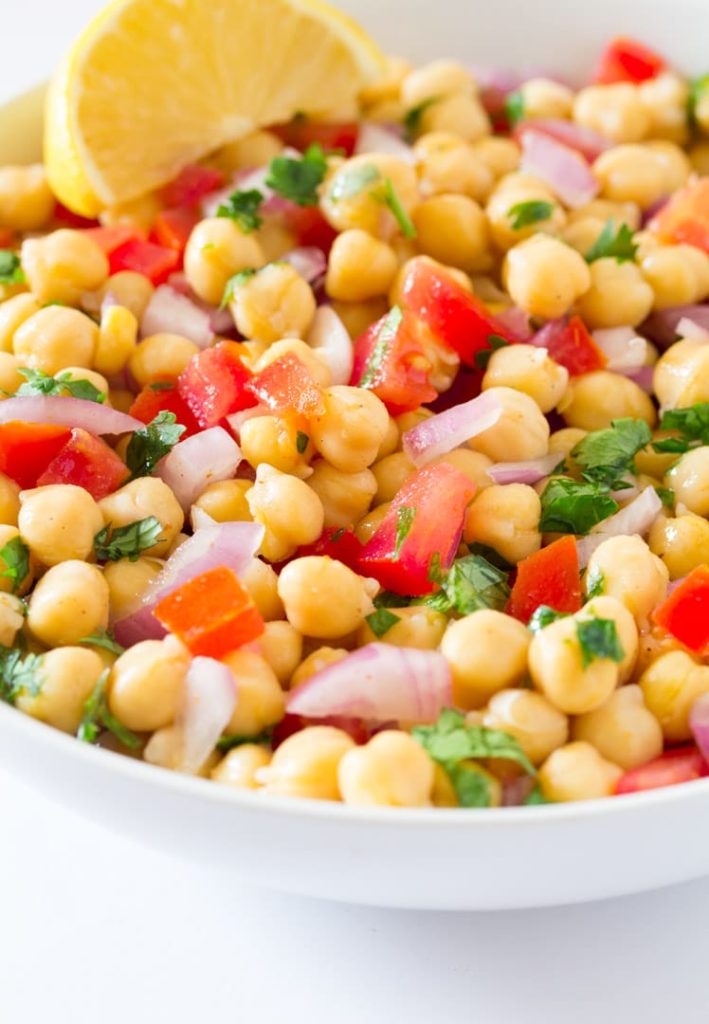 Chanaa chat is one of my absolute favorites. Along with being super tasty, it is also healthy. Boiled chickpeas, boiled potatoes, chopped onions, tomatoes, and green chilies, topped with crispy papdi – absolute heaven!
There are also variations to how this can be prepared. While some people prefer it with yogurt, others like it with imli chutney instead. But, one thing is for sure, you will be hard-pressed to find a household in Pakistan or India where this isn't made.
One tip for easy and quick cooking is boiling a sufficient quantity beforehand and freezing it. This affords great convenience as all that needs to be done to prepare is thawing the frozen chickpeas!
Kachori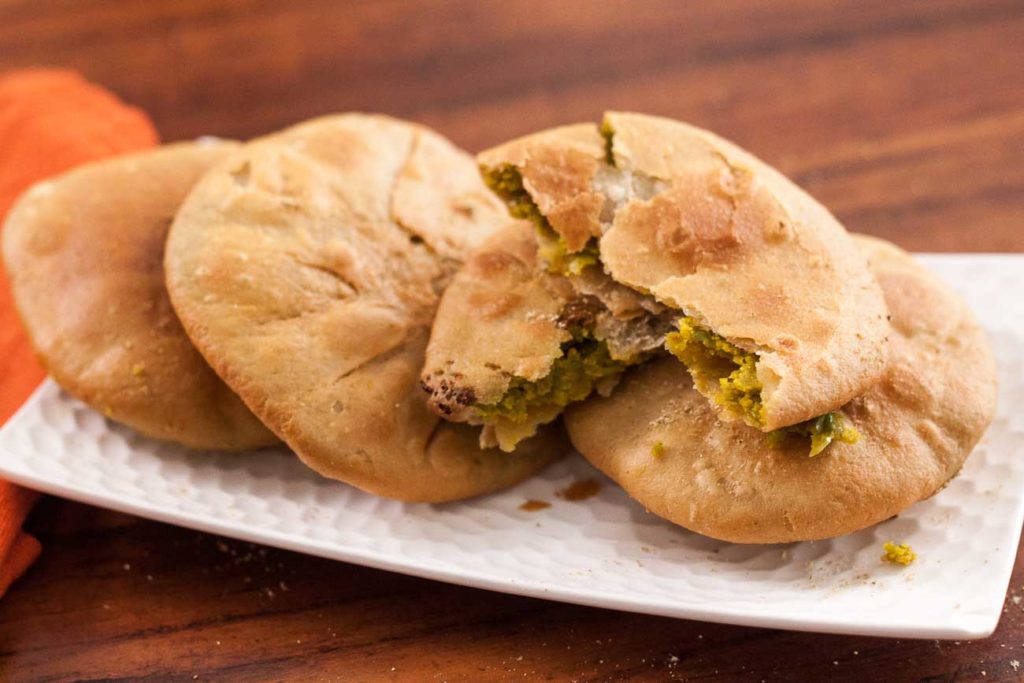 Fried puff pastry with scrumptious filling; what more could you want? In all truth, however, this is a common food item throughout the world that has been adapted through the addition of spices and a moong daal mixture. Usually eaten with a variety of dip sauces, it is truly irresistible. One of the popular street foods, it has now become a dish which is consumed by almost every household, especially in Karachi.
And for those who are conscious of hygiene with regards to street vendors (if you happen to be in Pakistan) or Pakistani restaurants, there are plenty of recipes available online.
Gulaab Jamun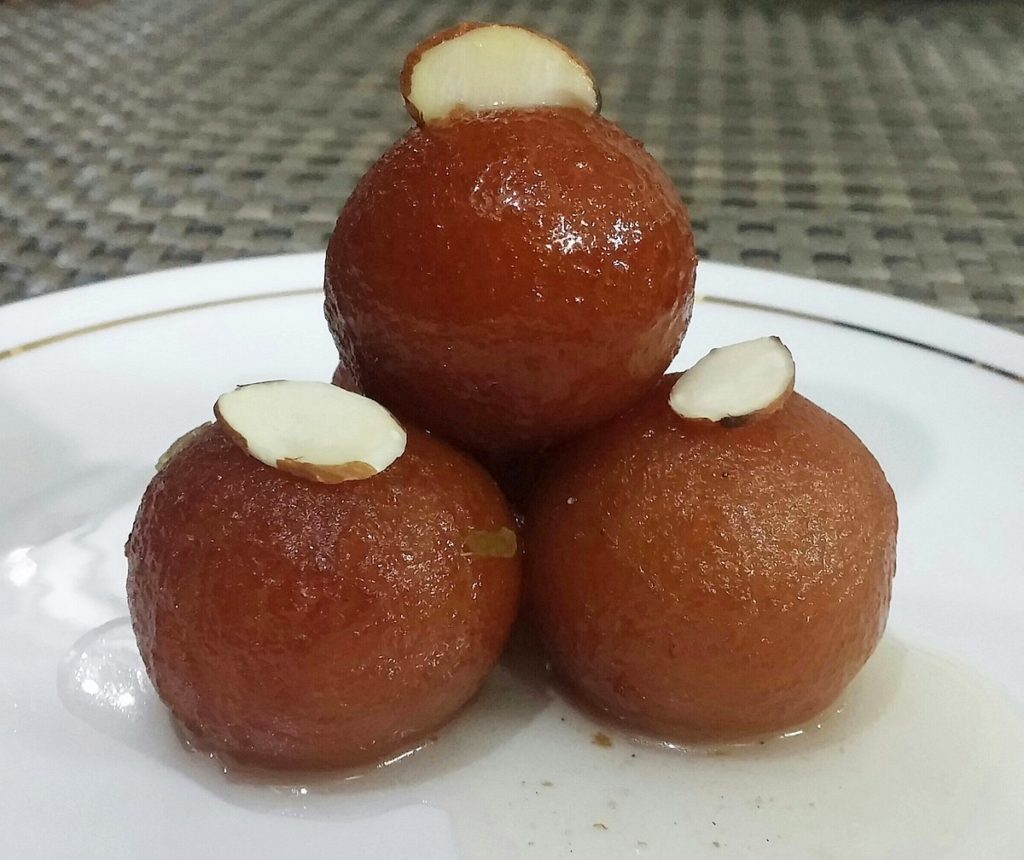 Is there anyone here who has the will power to resist gulaab jamun? No, right?
These little dough balls soaked in sheera (sugar water with cardamoms) are like balls of heaven! Tim Horton's Timbits and Dunkin Donut's Mini's do not stand a chance!
When served hot, it feels as if they just melt in the mouth.
Red Beans Salad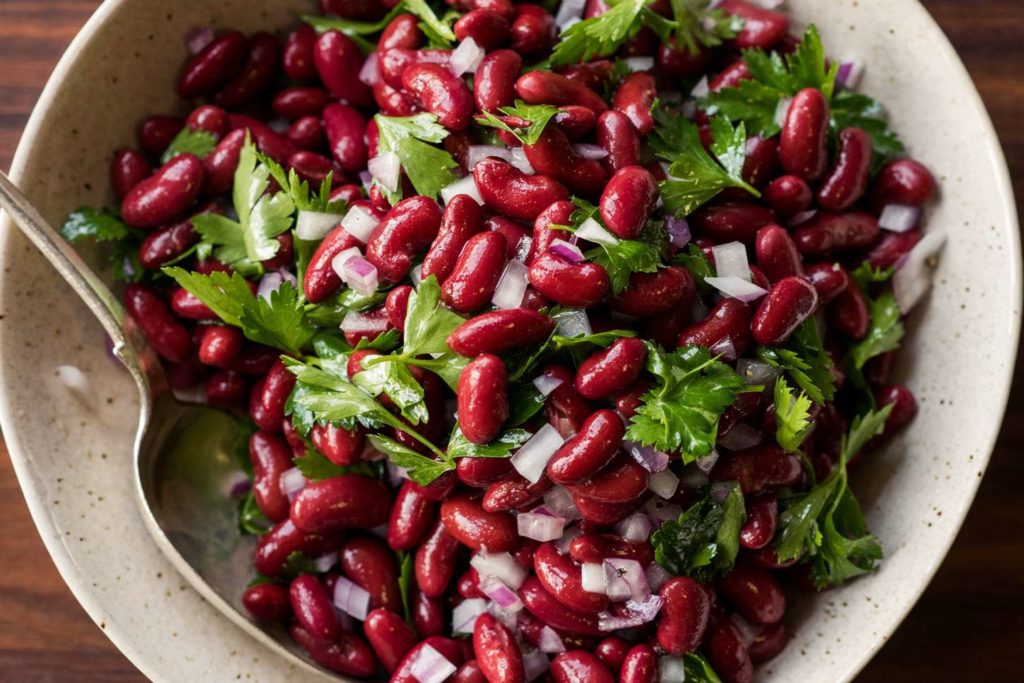 Salad made with red beans also includes chopped tomatoes, onions and is topped with spring onions. Adding a squeeze of fresh lemon juice really takes the taste to another level altogether.
While soaking and boiling the red lentils does take up some time, I find it is easier to boil a whole lot together and then freeze it. That way, all you need to do is defrost the red beans whenever the craving hits.
It is healthy and delicious, which is something we can't say for most items here.
Imli Chutney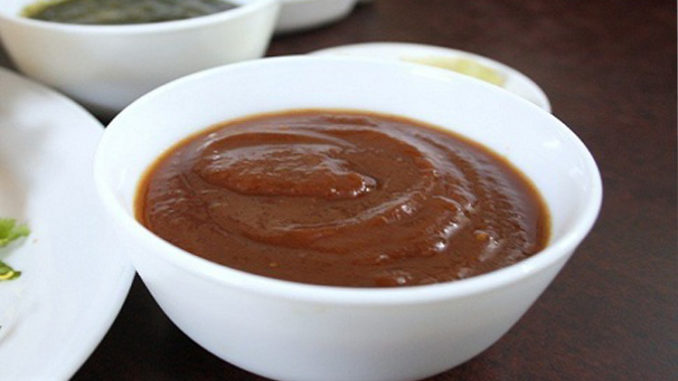 Technically, Imli Chutney at it's core is a dip sauce. But it truly is in a league of its own – and therefore deserves mention separately as a distinct dish.
No Pakistani wedding or family dinner can be complete without Imli (tamarind) ki chutney. The sweet and sour taste compliments just about anything. In fact, it is almost criminal to eat pakoras without imli chutney. Add it to any dish such as Dahi phulki or even channa chaat, this baby just enhances the taste of the entire meal. I'm a big fan!
Limo Paani (Lemonade)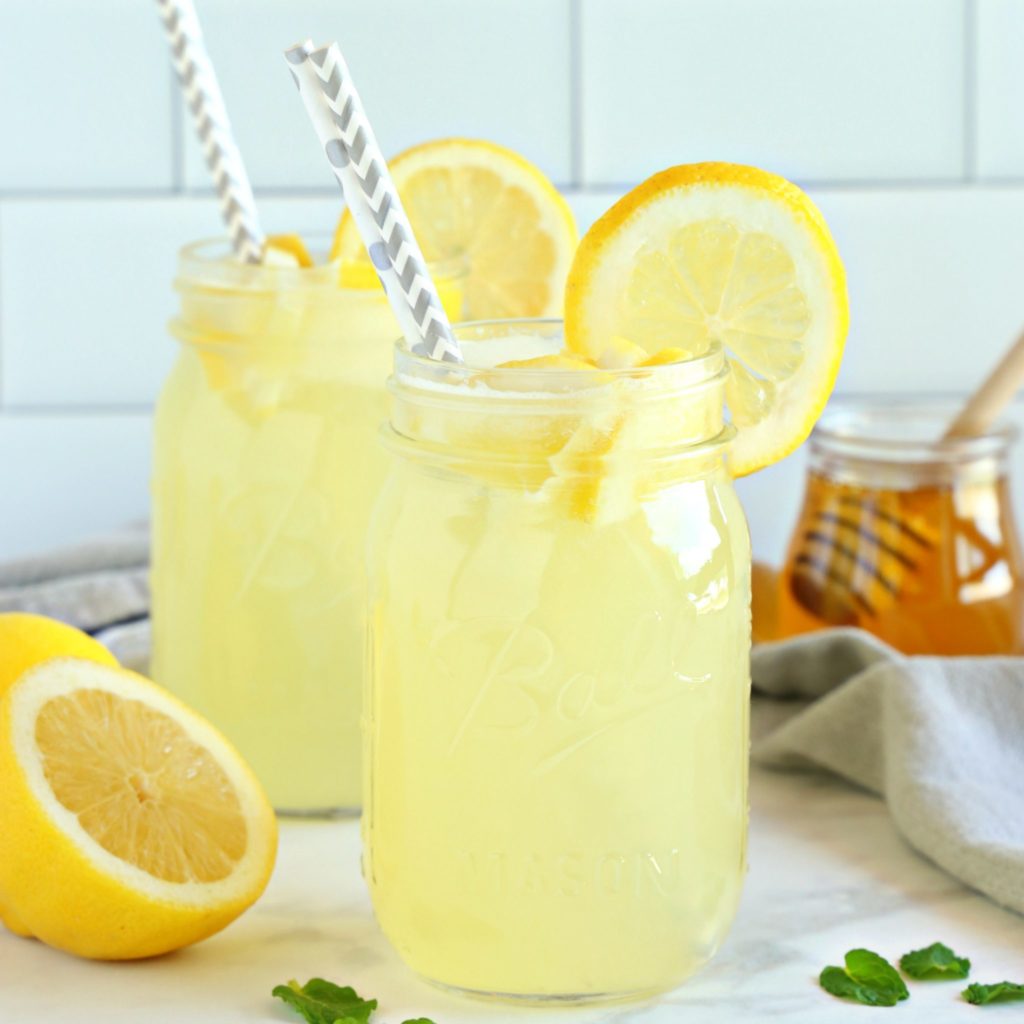 Not only is it super yummy, but it is also a wonderful way of ingesting salts and sugar. This allows for the normalization of electrolytes in our body.
How does the Pakistani version differ from the lemonade you find elsewhere? For one, it's a little bitter thanks to the black pepper, salt, and sugar that goes into making it.
A perfect thirst quencher on a hot summer day.
Rooh Afza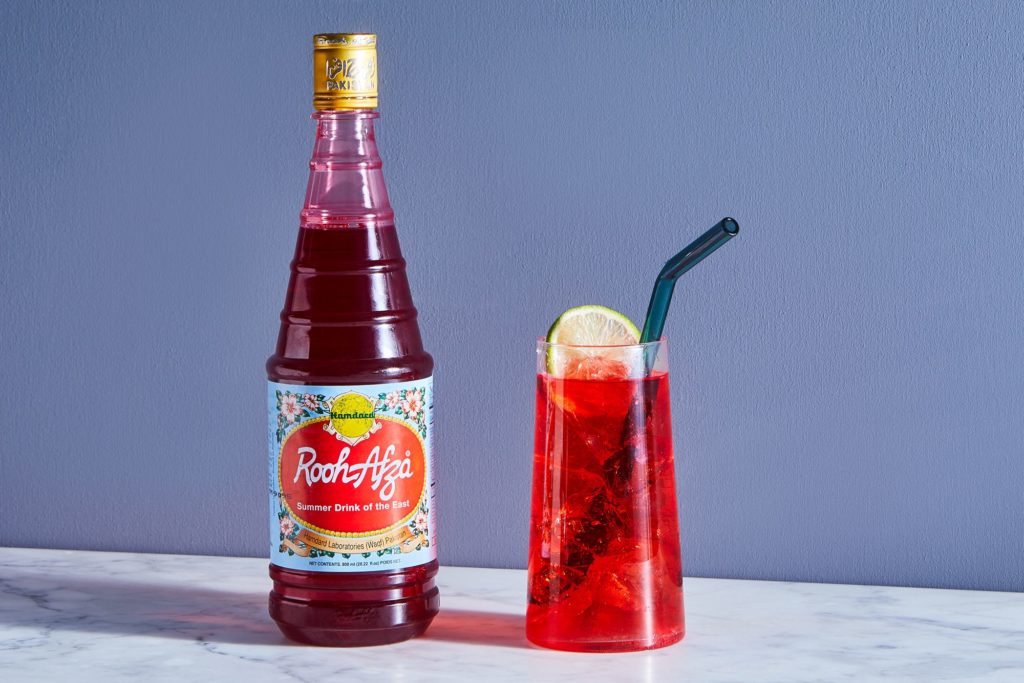 Speaking of thirst quenchers, meet the Monarch itself.
A refreshing and delightful drink, this iconic red concoction is a must in Ramadan. I highly doubt there is any Pakistani or Indian family that doesn't have Rooh Afza occasionally. For those who haven't tasted it, get ready for the most pleasant sweet rush your mouth will ever have.
Are you ready?
I must warn you, the popular Pakistani food favorites mentioned here are quite addictive. Once you go through a few favorites from this list, you'll be ready to graduate to the world of mouthwatering Karahis and Biryanis.
My only suggestion would be to keep a check on your serving size every time you are dealing with Pakistani and Indian food. It is generally a calorie-rich affair, so you'll always have to keep yourself in check in case you get hooked.
Have I missed out on some popular Pakistani food favorites that deserve a mention? Let us know in the comments below.