Pakistan is home to the most beautiful women in the world. Diversity is what makes us stand out and each Pakistani woman brings something new to the yard. However, they are naturally gorgeous with sculpted features, big beautiful eyes, long luscious hair, and equally fit bodies.
Hence, here is the definitive, indisputable list of the 10 most attractive women from Pakistan who deserve an accolade. Do you also agree?
Ayeza khan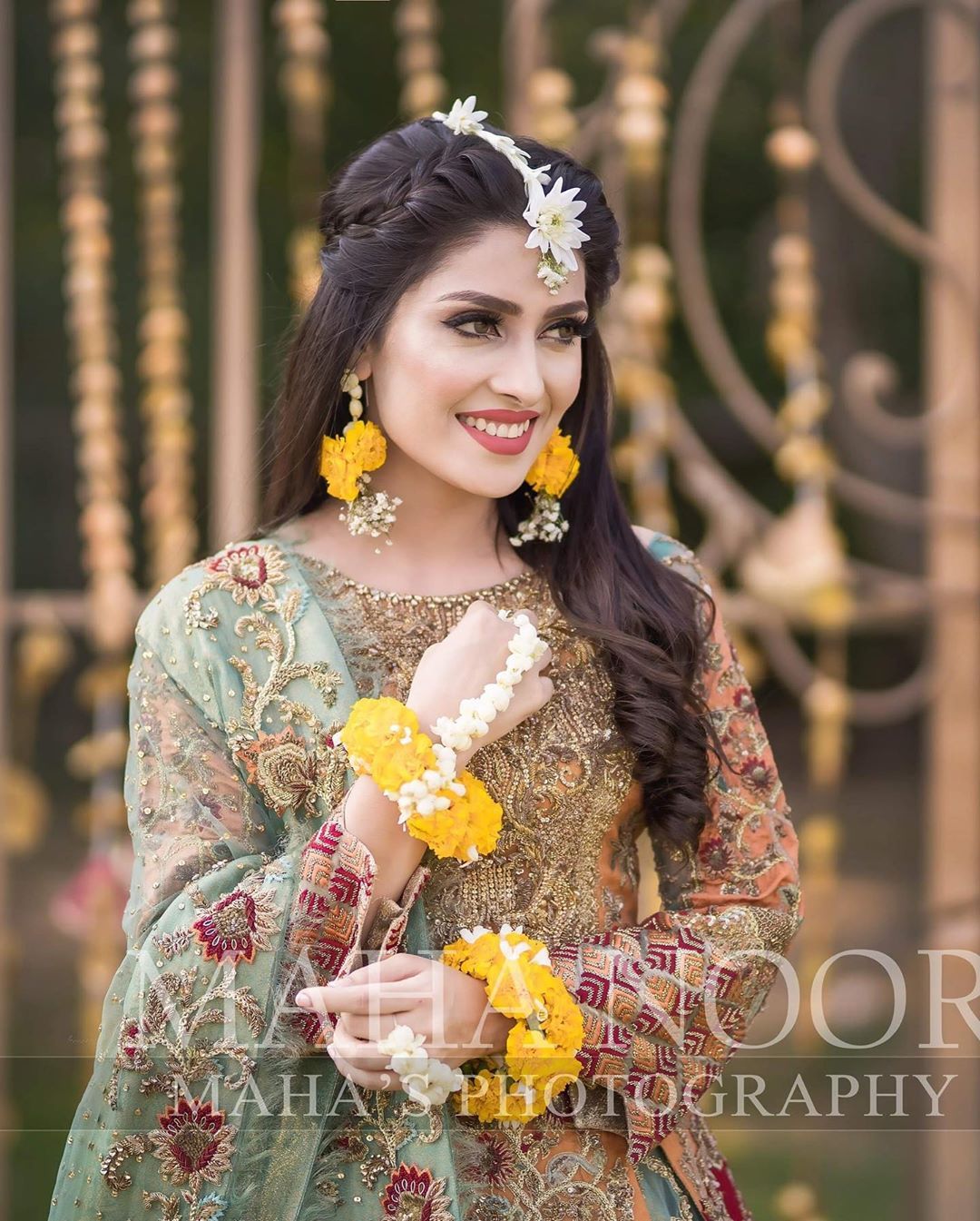 Ayeza Khan effortlessly tops the list of most beautiful women in Pakistan because of her gorgeous features. She is fit, she is hot and she is talented. On top of that, the 'Chupke Chupke' star really knows how to carry herself.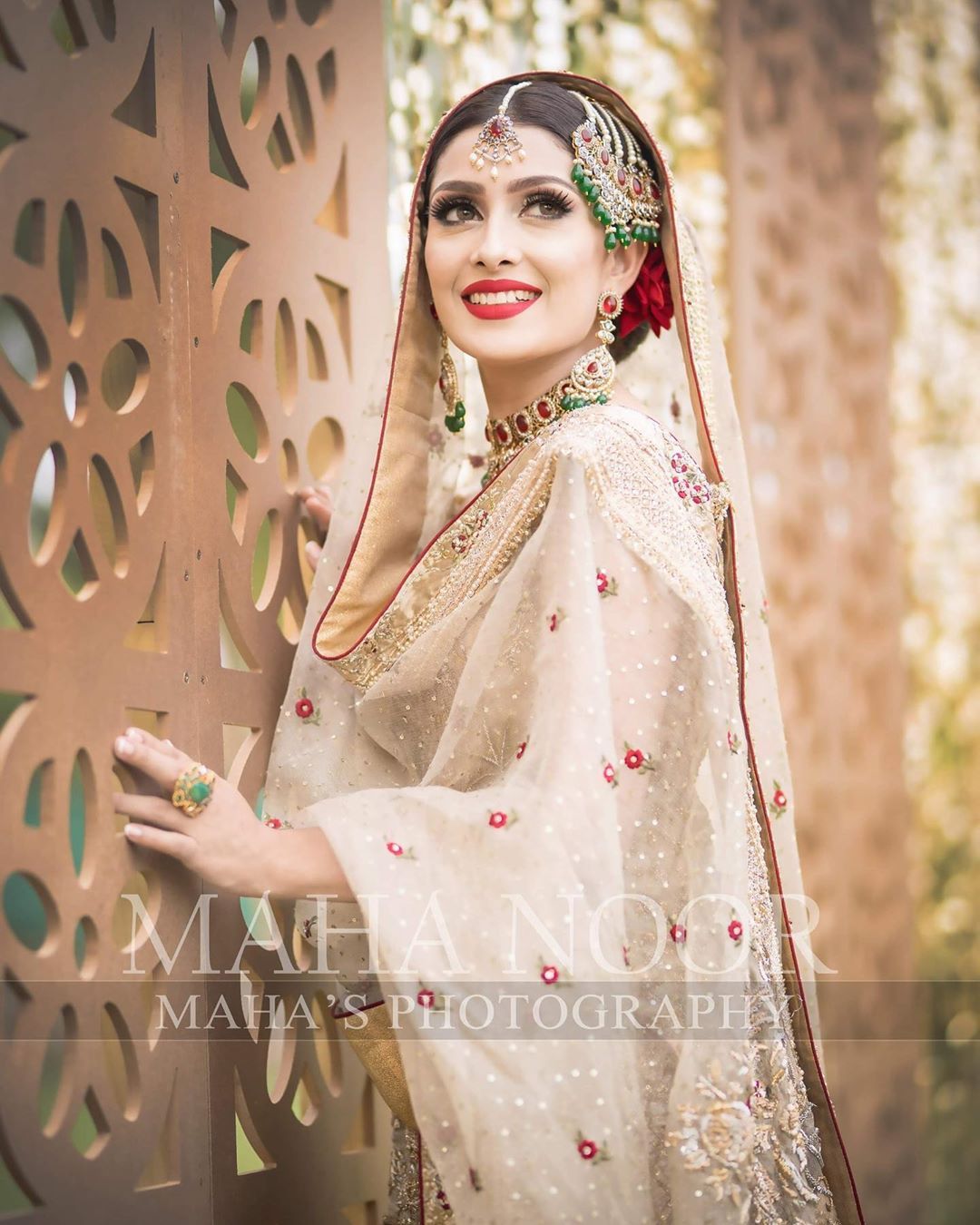 Today, Ayeza Khan is a prominent personality in the Pakistani media industry because of her versatility in acting on-screen. Her accomplishments include Mere Paas Tum Ho, Zard Mausam, Jab We Wed, Thora sa Haq, Chupke Chupke, and much more drama series.
You won't believe that Ayeza Khan, formerly known as Kinza Khan participated in 'Pantene Shine Princess' in school. Apparently, she received various modeling offers and eventually turned towards the showbiz industry rather than completing her high school.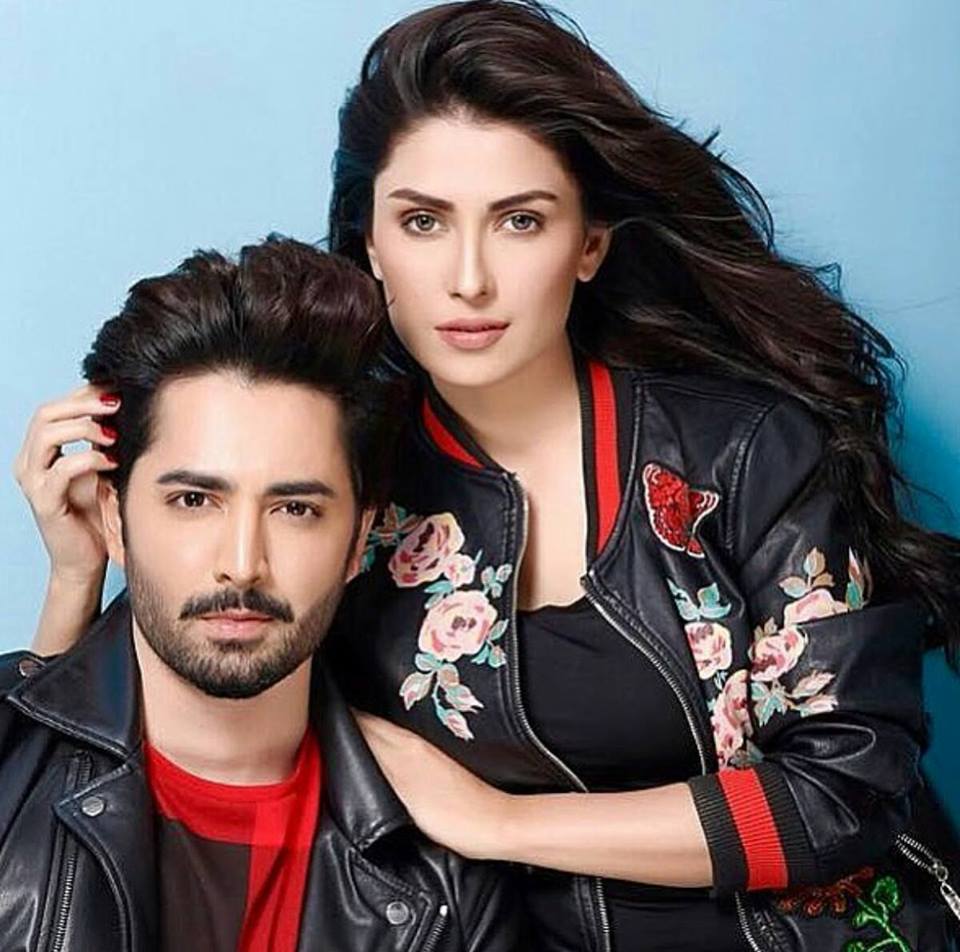 Interestingly, she started acting at the age of 18 and today, she stands tall among leading actresses in Pakistan.
Sarah Khan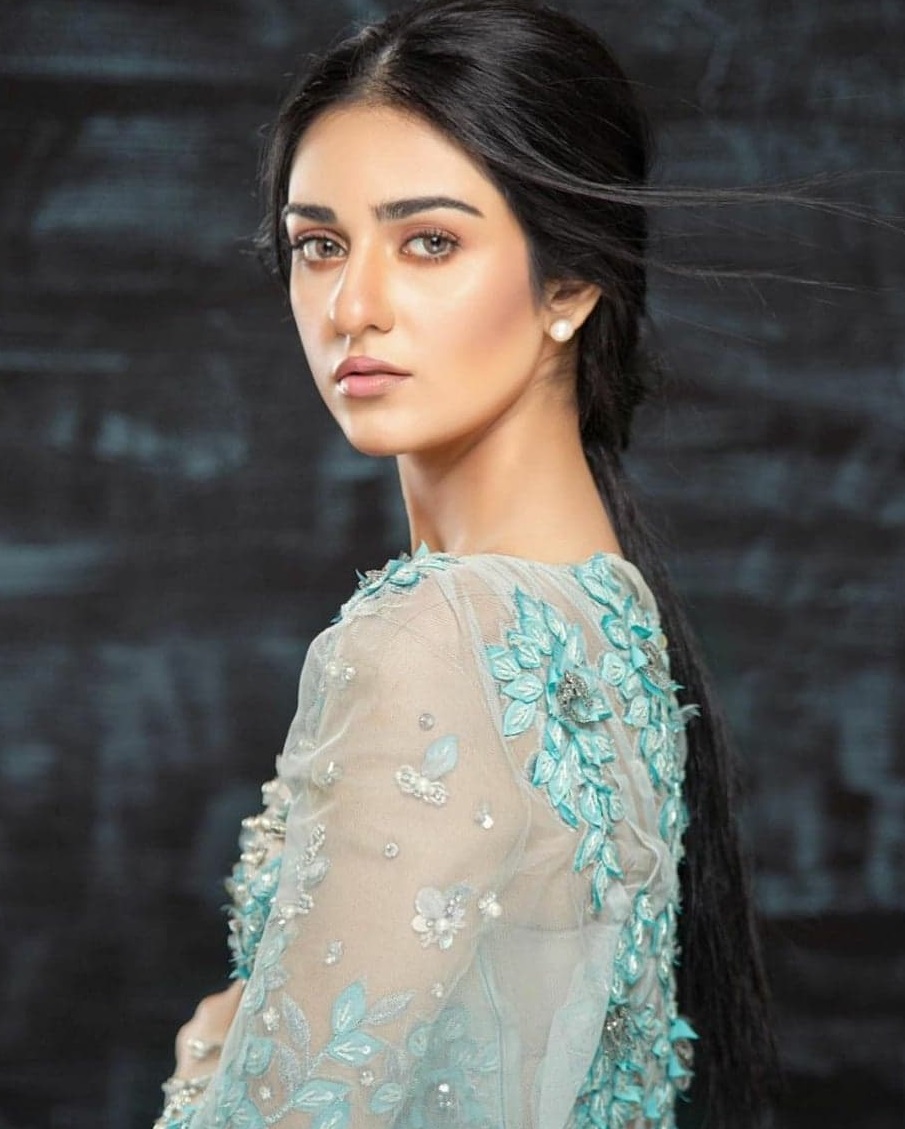 Sarah Khan keeps lighting up our world through Pakistani drama series, brand shoots, and more. She is super attractive, cute, funny, and charming. Her hair do all the talking and her deep black eyes compliment them.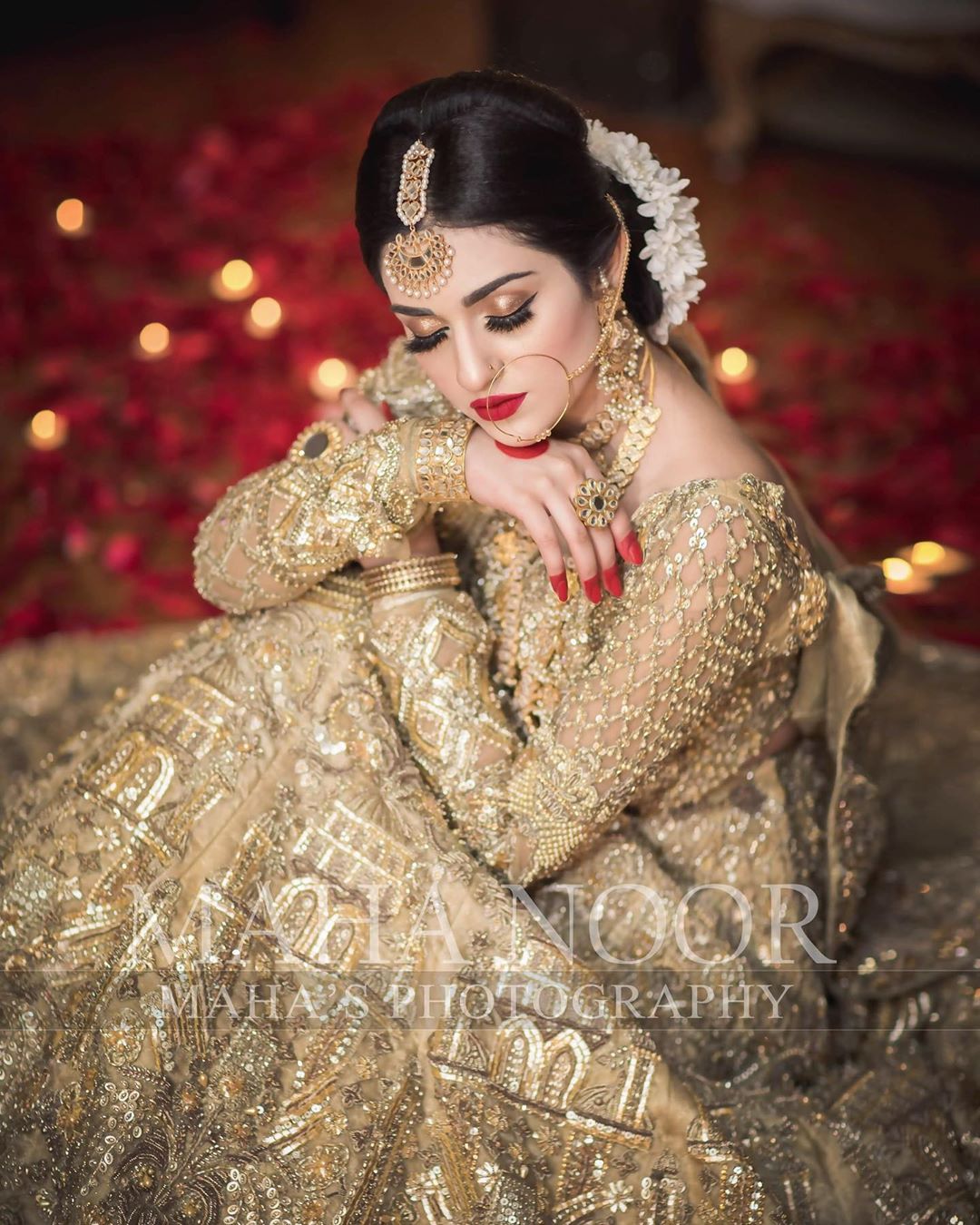 Sarah Khan joined the industry at a very young age. Interestingly, she has come a long way in terms of styling. However, the best part is that she has never chosen to go under the knife to alter her natural beauty.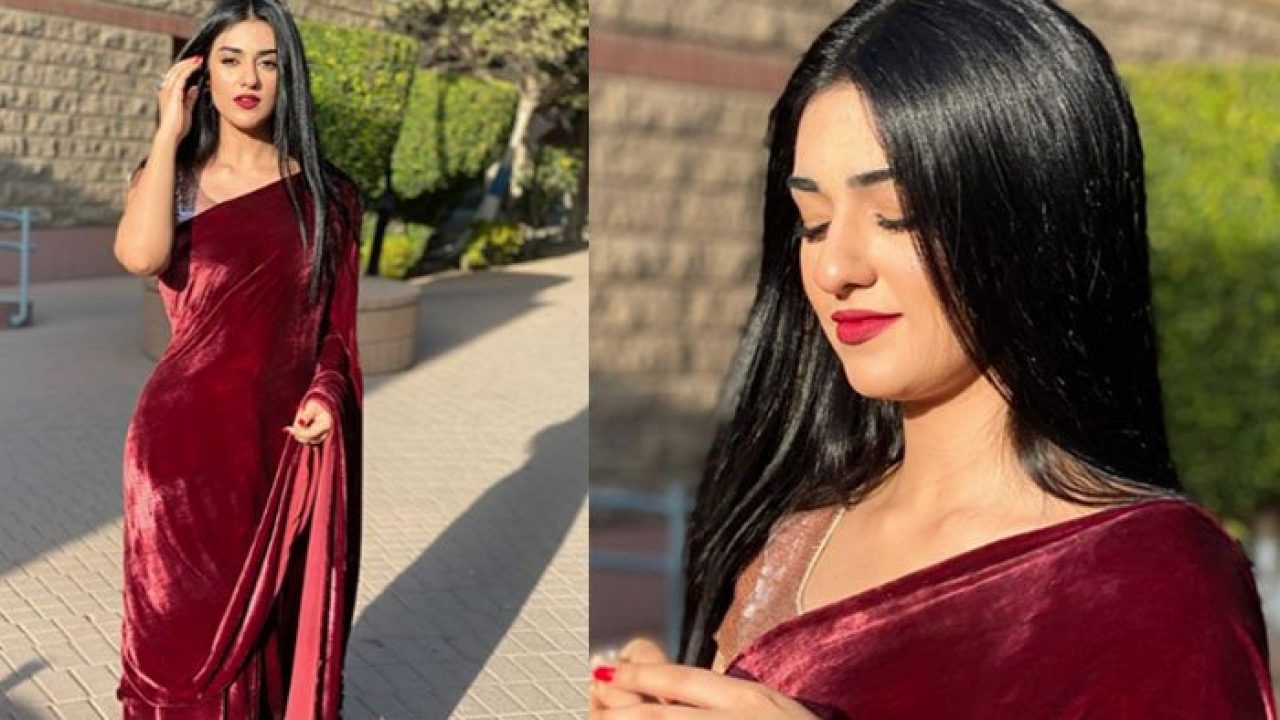 The Pakistani actress has a smile to die for. It is genuine, cute, and totally adorable. The 32-year-old stunner recently married Falak Shabir and is expecting their first baby.
Hania Amir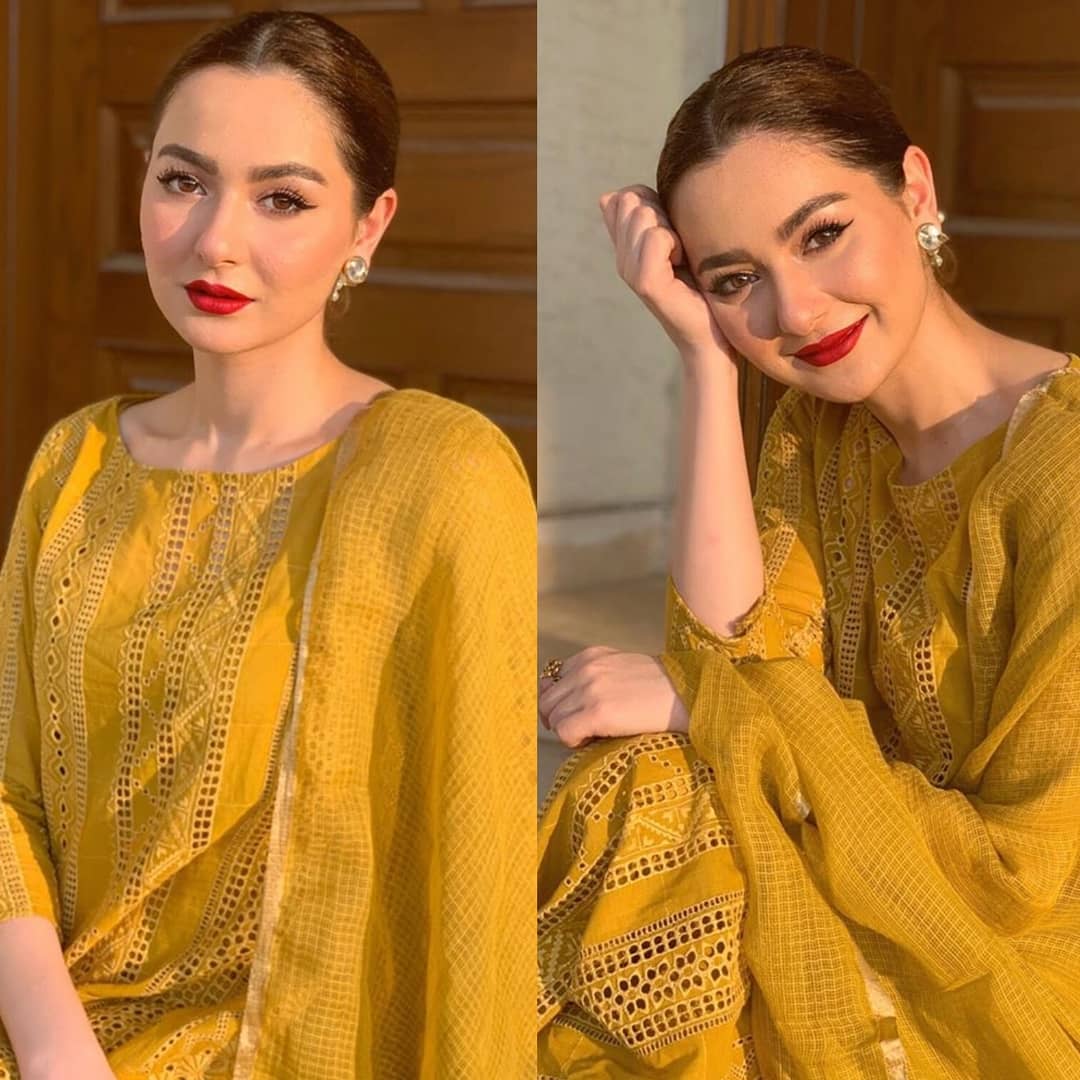 If fierce had a name, it would be Hania Amir. This stunner is bold, straightforward, vocal about her opinions but is equally beautiful. Interestingly she kicks ass although she is only 24 years old. She often tries new looks and plays with her hair length and color. The trend shows Hania Amir is not afraid to try something new and all the fans always love her new look.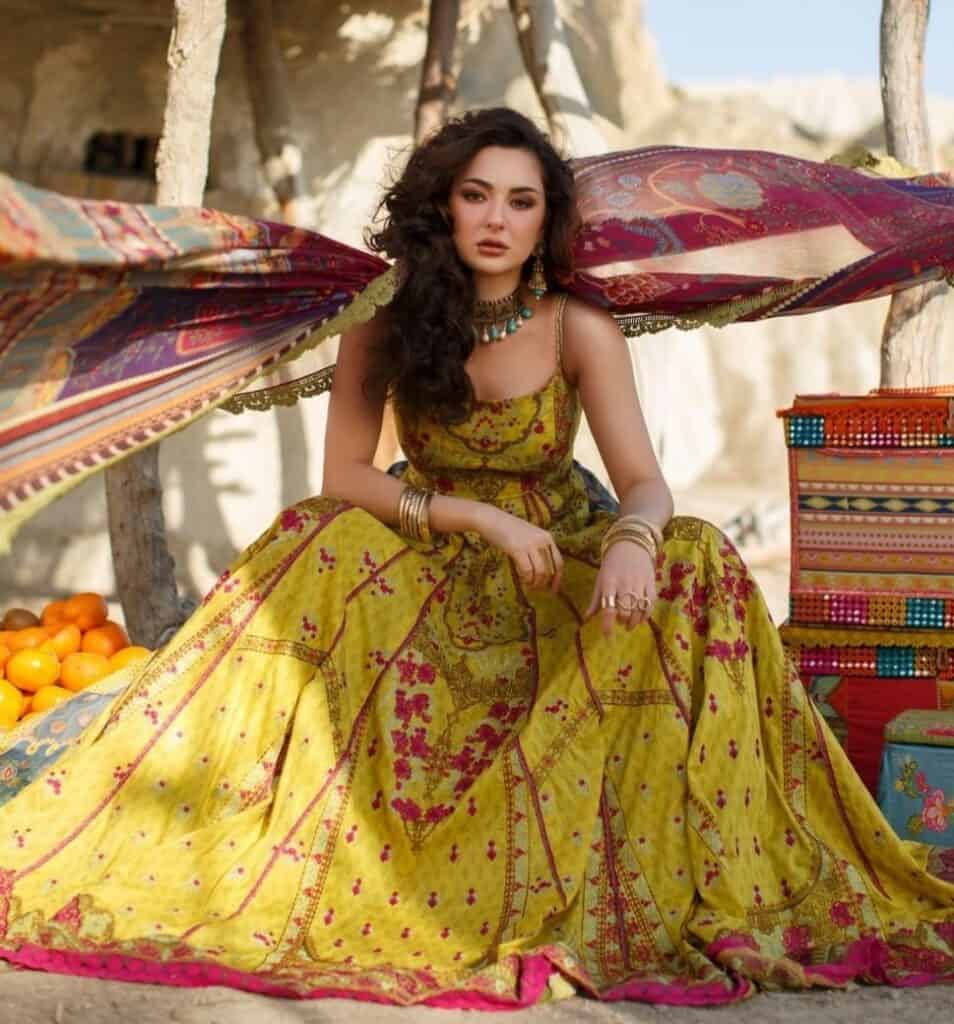 Hania Amir joined the industry as a supporting actress for the feature film 'Janan' in 2015. Surprisingly, she scored a LUX Style Award for the performance right away. Her career started booming after her first hit. Her accomplishments include 'Janaan, Parwaz hai Junoon, Superstar, Titli, Anaa, Ishqiya, and many more.
Maya Ali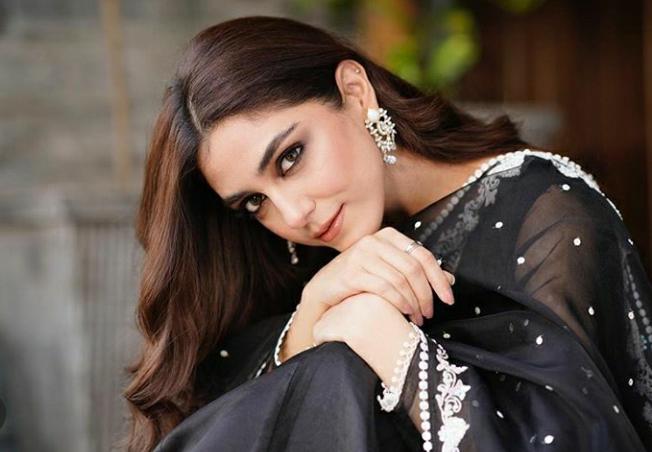 Sweet and Innocent are the best words to describe Maya Ali. This simple yet stunning celeb is down-to-earth, humble, and friendly. Maya Ali, also known as Maryam Tanveer Ali stepped into the industry by hosting a program at Samaa TV.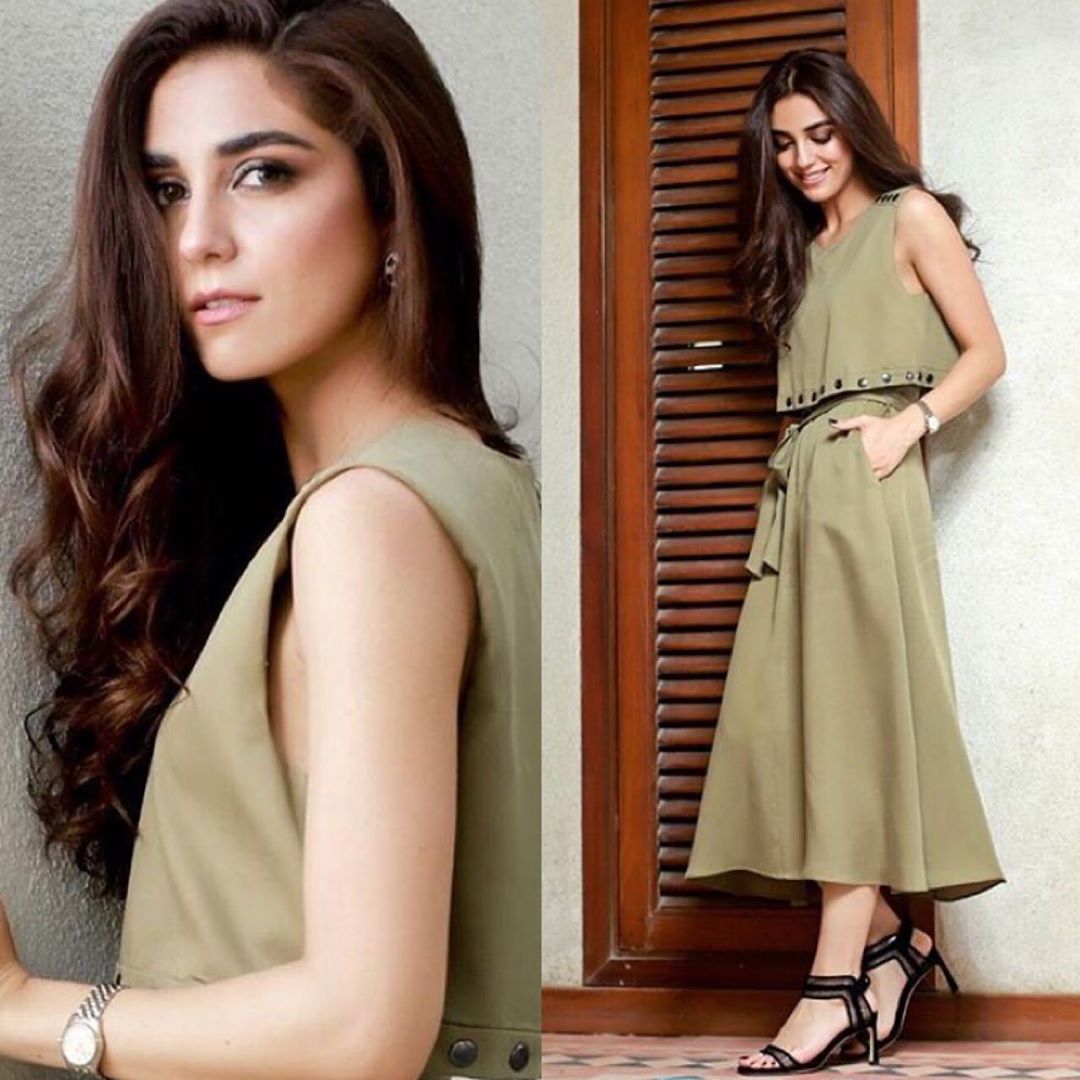 Maya Ali has easily gone from a cute TV host to a super-hottie. Her acting skills are on point while her face is perfectly photogenic for designer brand shoots. She adorns designer apparel in style and her fans cannot stop taking inspiration from her. Let's wait and see what she has in store for the future.
Mahira Khan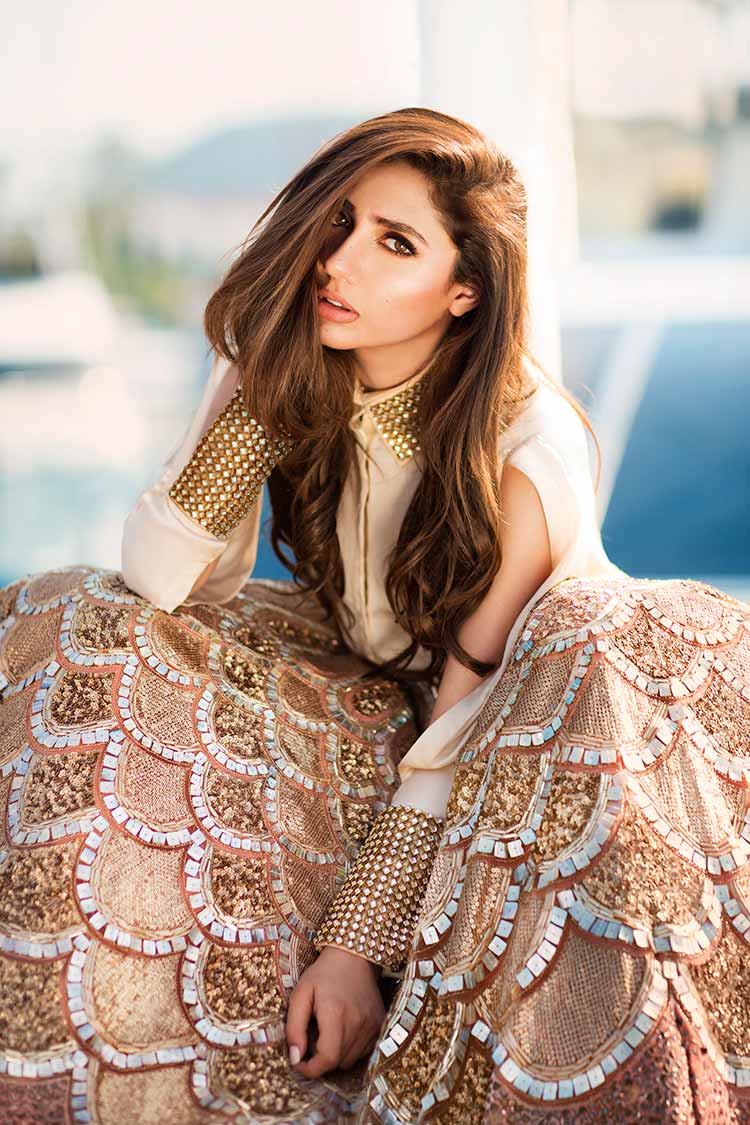 The queen of the industry, Mahira Khan is not short of an introduction. Undoubtedly, she is the resident badass of the drama series 'Humsafar' and we simply can't stop thinking about Khirad whenever we look at Mahira Khan.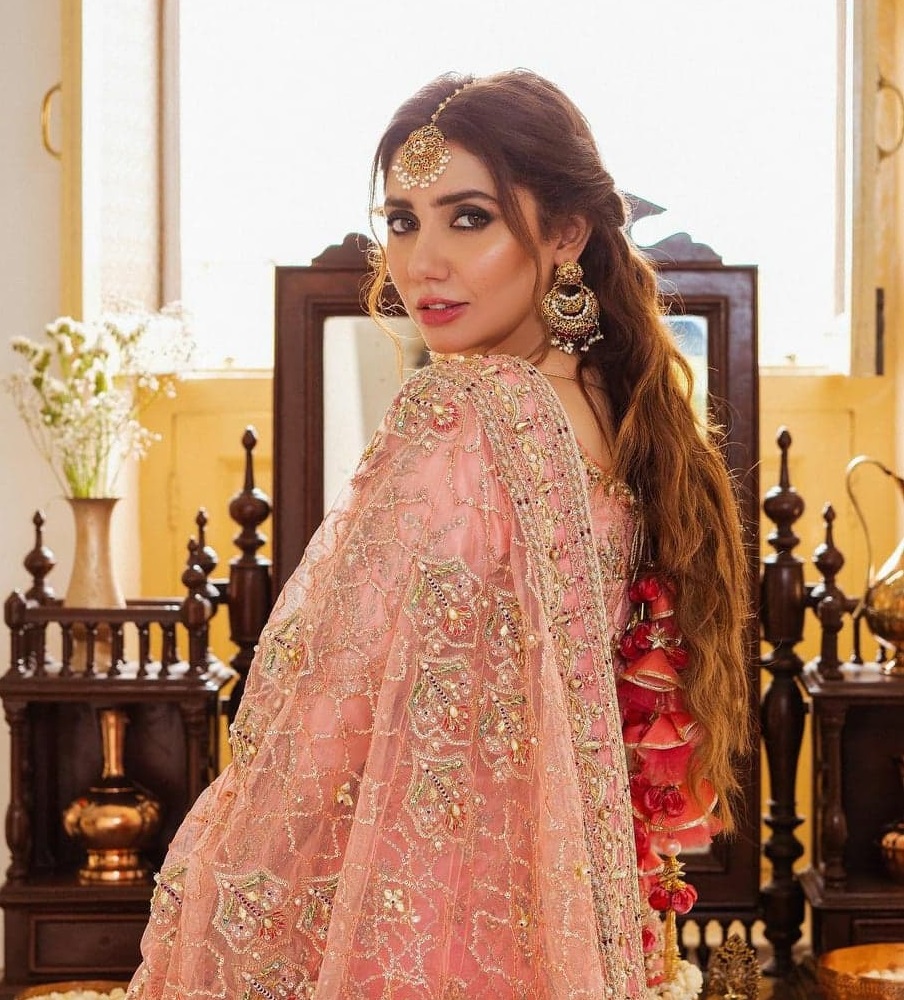 Indeed, she is the definition of sweet, charming, bubbly, and friendly. Nonetheless, she is hot, sexy, fierce, and equally bold.
Mahira Hafeez Khan started her career in 2006 as a Video Jockey on MTV Pakistan. In 2016, she debuted in Shoaib Mansoor's film 'Bol' and came under the spotlight. The same year, she appeared in Humsafar as the innocent girl from a simple background and the fans went head over heels for her. Mahira Khan became a household name and the new sensation of the Pakistani media industry.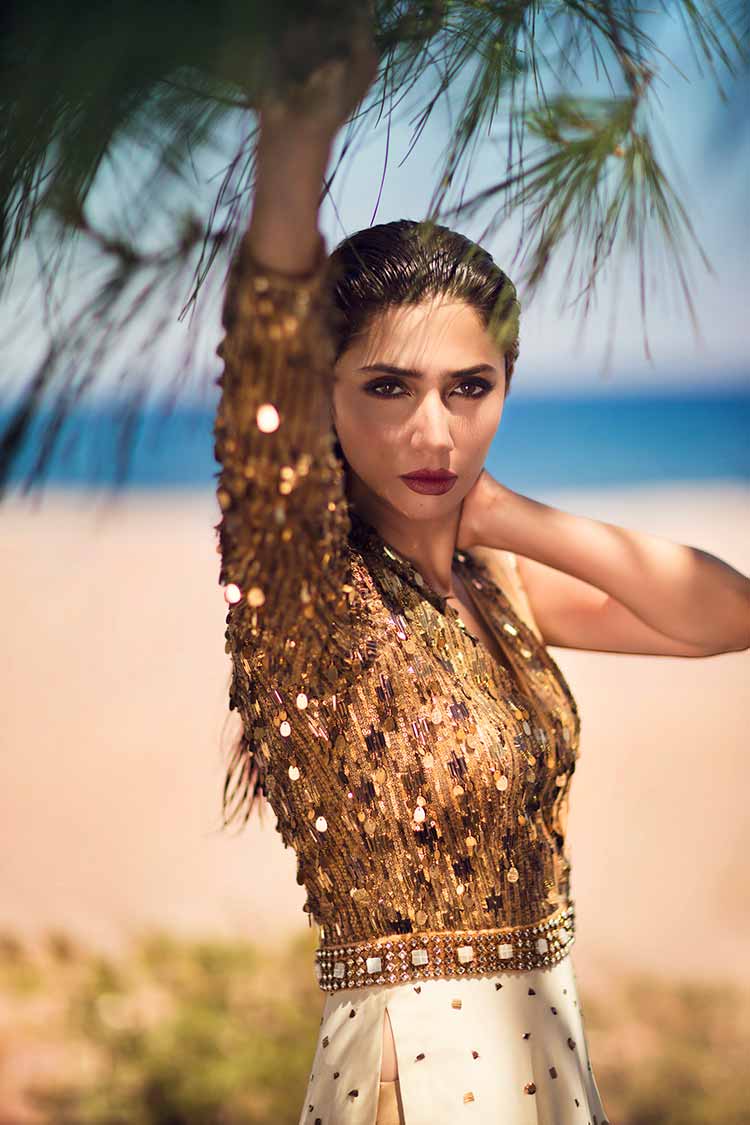 Moreover, she did countless drama series, Pakistani films and also worked alongside Shahrukh Khan in Bollywood. Additionally, she has won over 15 awards and has been nominated more than 20 times. She leads by example for all the newcomers in the industry and we must say that she is perfect from all angles.
Mehwish Hayat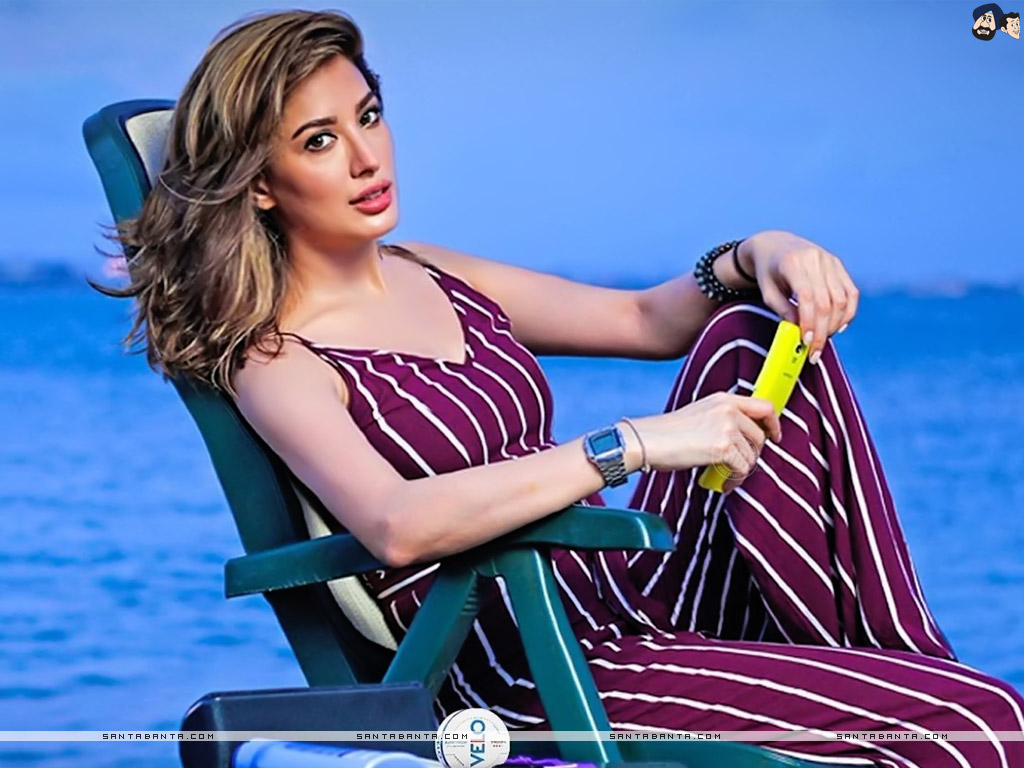 The 'Tamgha-e-Imtiaz' holder for her outstanding achievements in the media industry, Mehwish Hayat is incredibly beautiful. The 5' 8'' tall celeb has stunning dark brown eyes and her light brown highlighted hair complements them to the full. Her facial features are chiseled, her smile is gorgeous and her perfect set of teeth make it look even more attractive.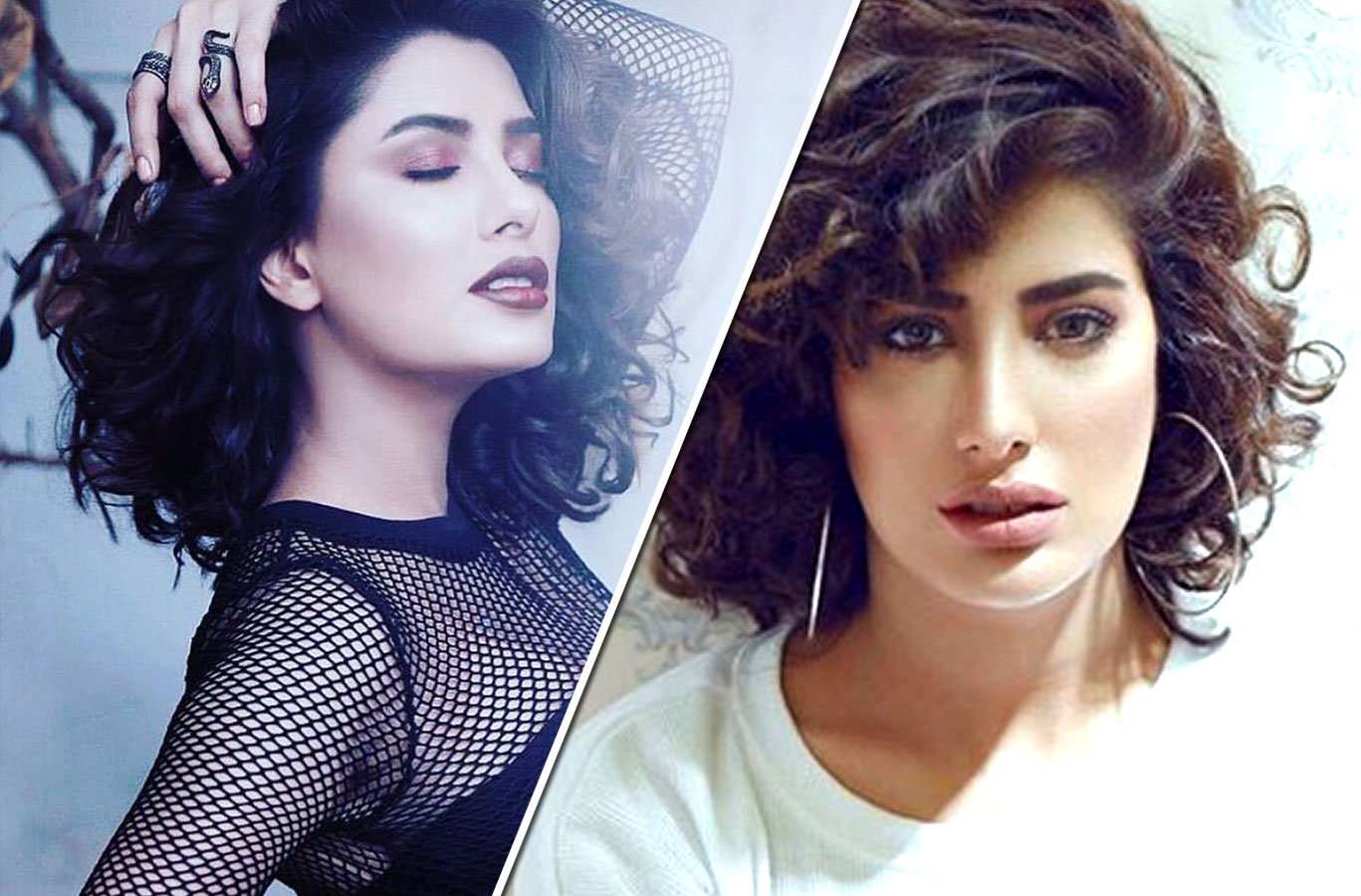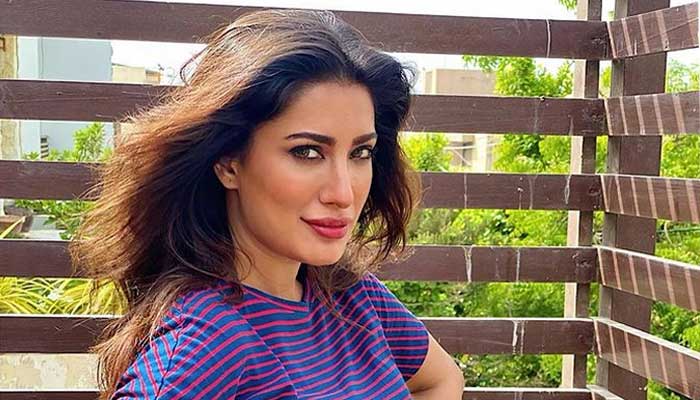 Mehwish Hayat is talented because she has got moves, she can sing, act and even model. She is the full package and really knows how to carry it all. Moreover, she is known for her incredible roles in Actor in Law, Load Wedding, Punjab Nahi Jaungi, Mere Qatil Mere Dildaar, and many more.
Sajal Aly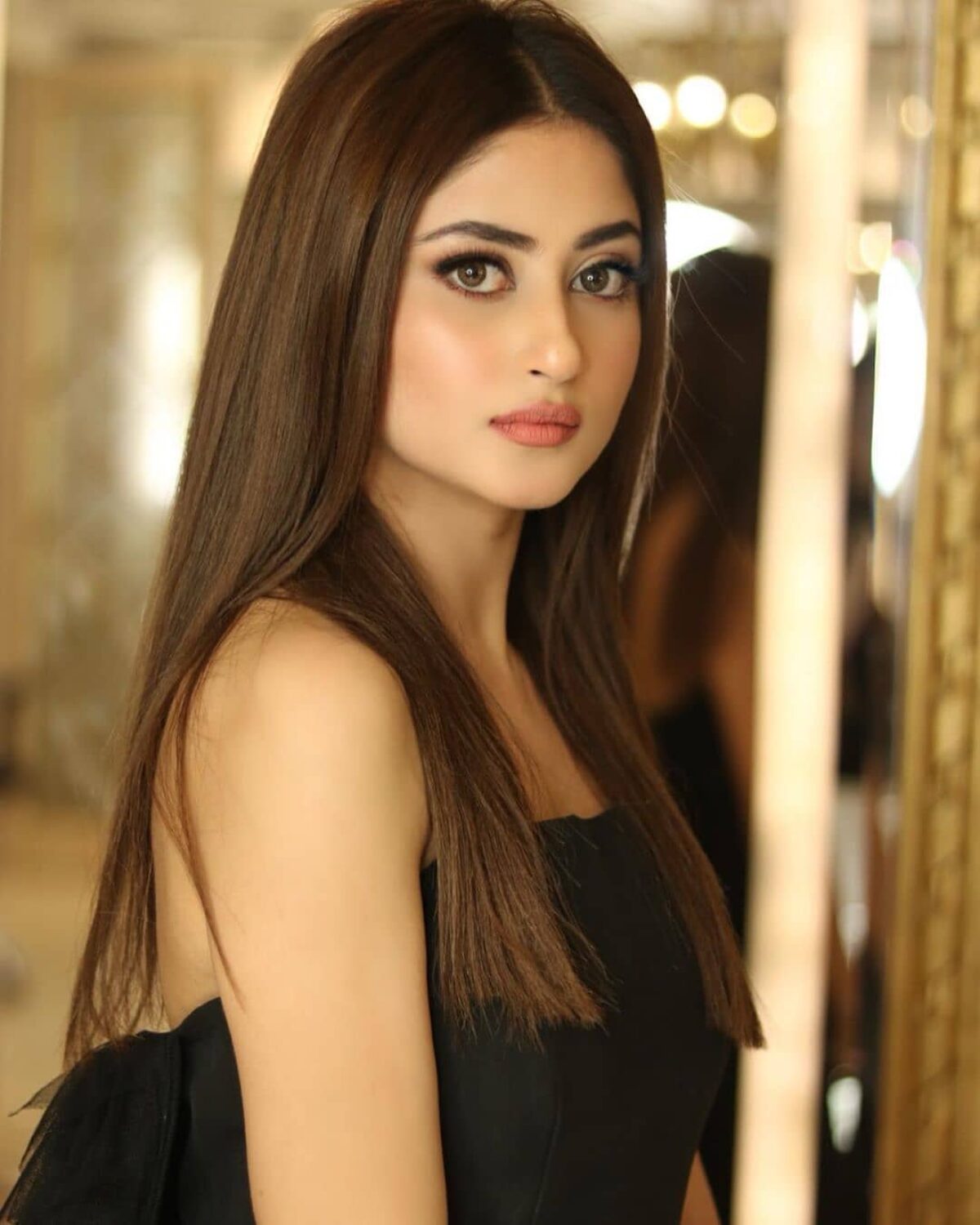 Sajal Aly has to be the cutest person in the Pakistani media industry. The 1.68m tall actress is adorable because of her big puppy eyes and a winsome smile to compliment them.
Interestingly, Sajal Aly came on-screen as a child actor back in 2009. However, she rose to prominence after her appearance in Mehmoodabad ki Mulkain in 2011. Since her drama selection is great, she appeared in various notable Pakistani series and always received love from her fans.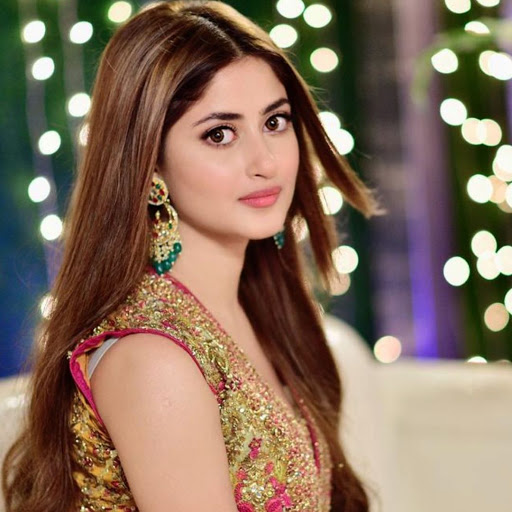 Equally important, Sajal Aly did a controversial role in Mom, a Bollywood film alongside Adnan Siqqiqui and Sri Devi in 2017. The thriller received an outstanding response.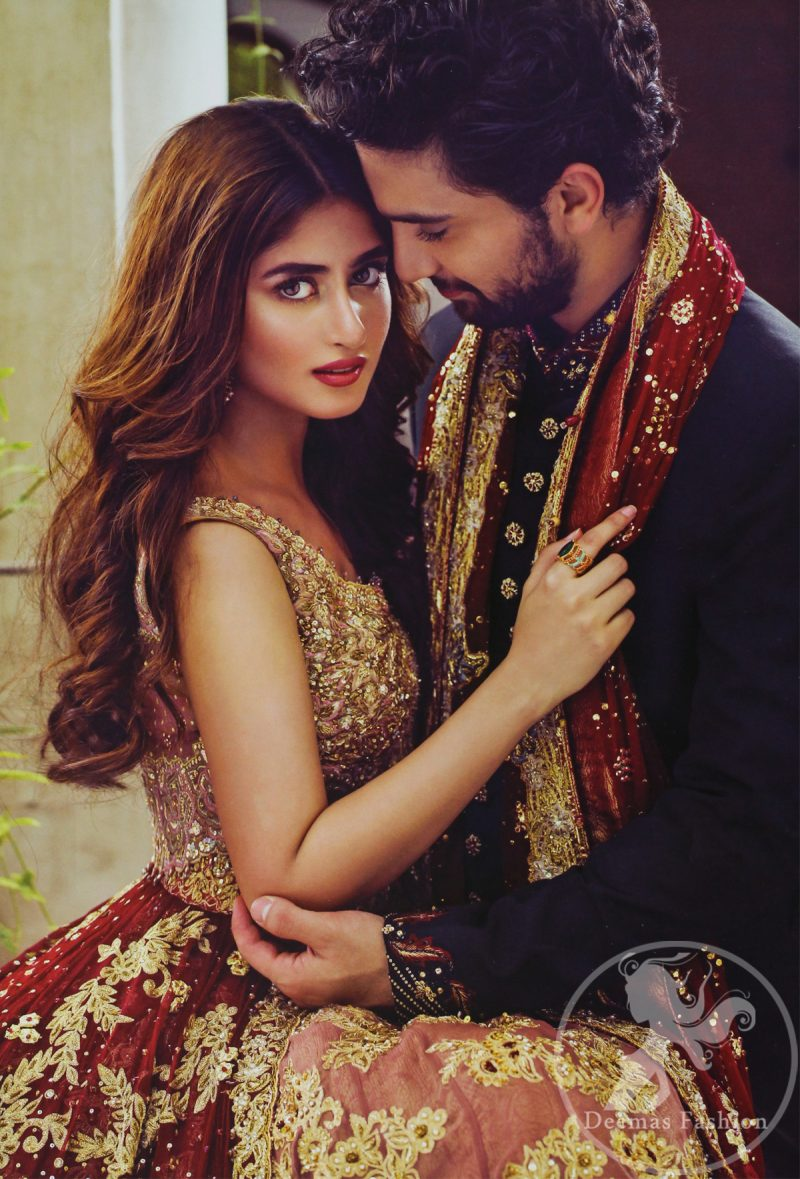 Also, Sajal Aly tied the knot with her costar, Ahad Raza Mir recently. They are happily married and we wish this cutie the best of luck for her future. Also, don't forget to check out the 10 most handsome men in Pakistan.
Iqra Aziz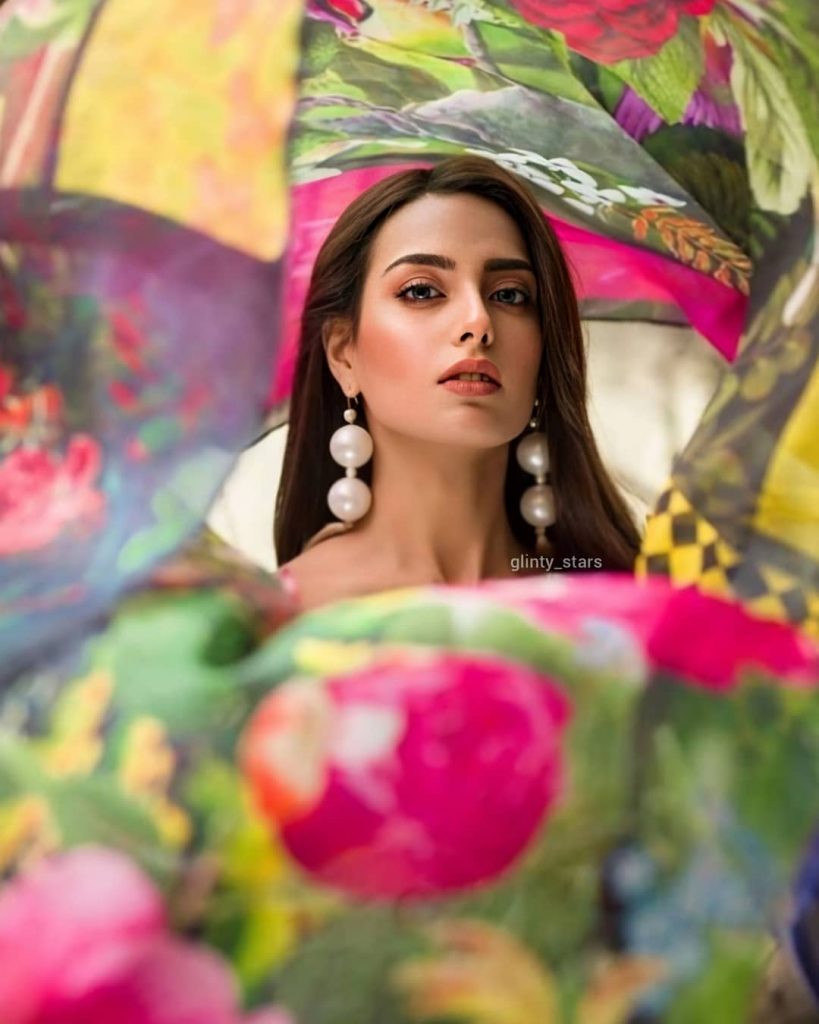 This beauty with exotic features began her journey as a celebrity in 2013. Apparently, Citrus Talent Agency found her and launched her in different modeling shoots. Later, she was approached by Momina Duraid for a drama series called Kissey Apna Kahein. This was the turning point in her life when she came under the spotlight as one of the cutest new faces on-screen.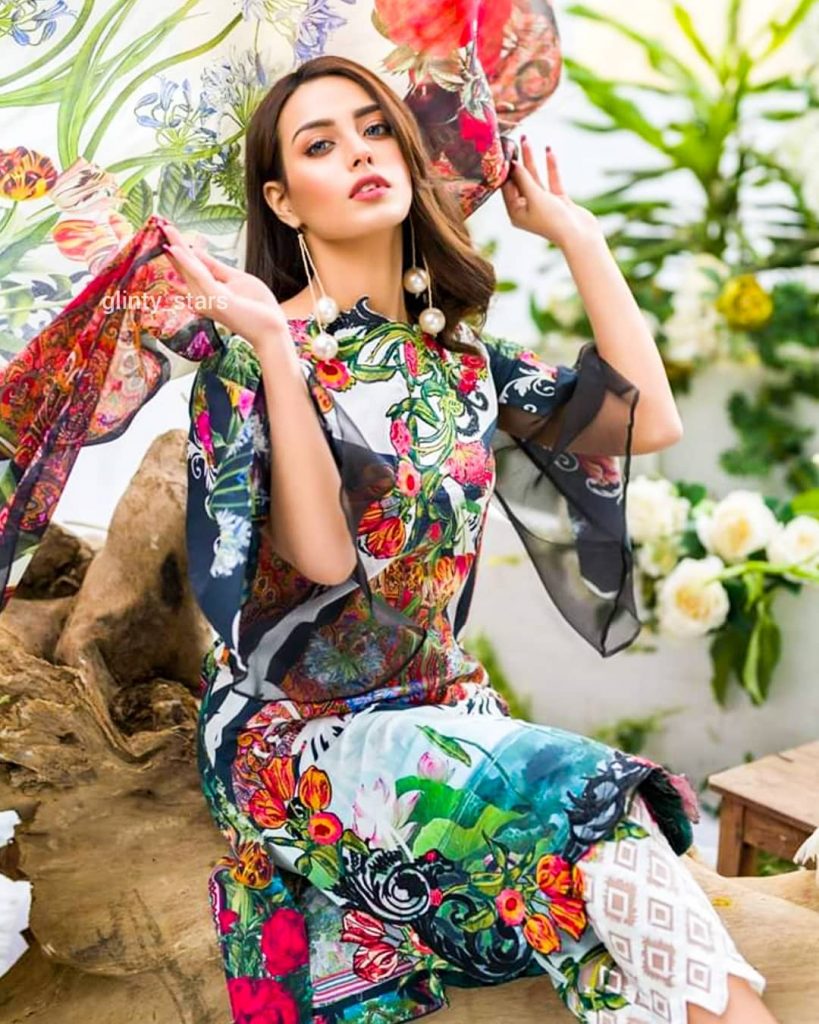 Although her mother desired her to complete her studies before she pursued acting, nonetheless she stood strong in her acting career and did as many plays as she could. She is seen in Muqaddas, Mol, Socha Na Tha, Suno Chanda, Ranjha Ranjha Kardi and many more.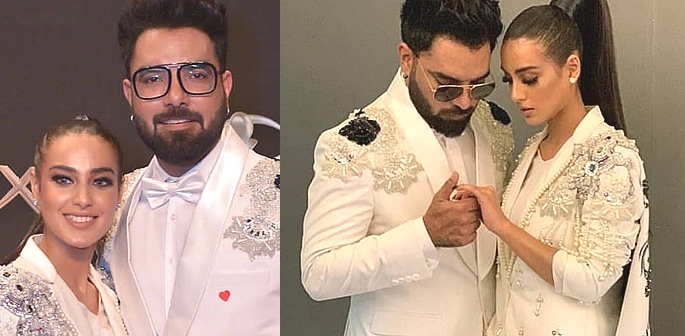 She has scored 8 awards for her amazing acting performance to date. However, she has been nominated more than 10 times. This cutie rocks every series she chooses and always plays the part wonderfully.
Iqra Aziz recently married her co-star, Yasir Hussain and they just had a baby boy to keep them extra busy!
Syra Yousuf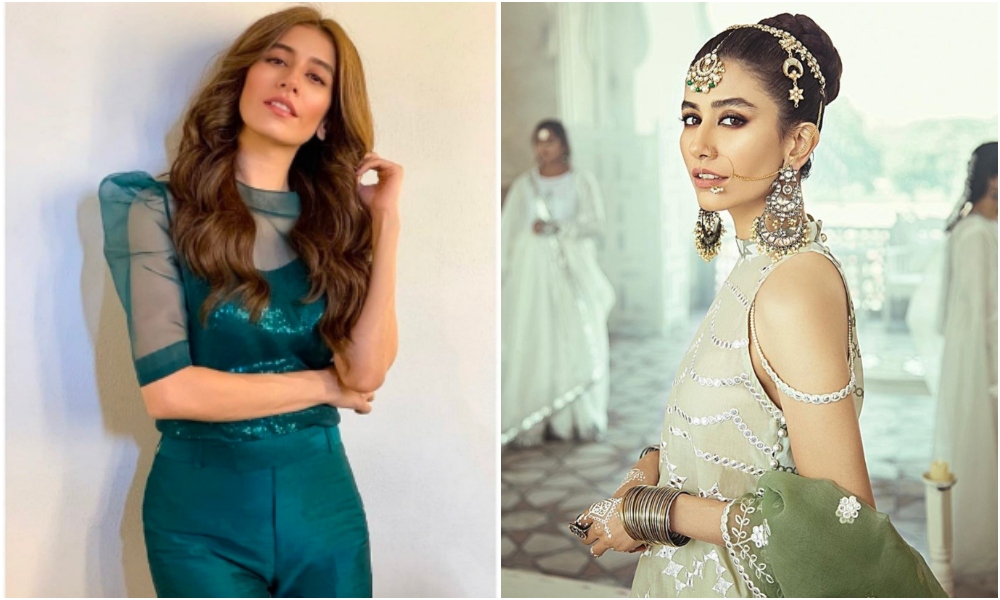 Syra Yousuf is the ultimate example of fitness and beauty, both packed in one. The mommy of a beautiful daughter lights up the room and screen when she smiles. Her features are adorable and she looks very young and fresh for her original age.
Syra Yousuf is 33 years old but she looks like she just blew candles for her 25th birthday. Interestingly, looks are not the only cool thing she has. She is talented, energetic, and very nice to work with.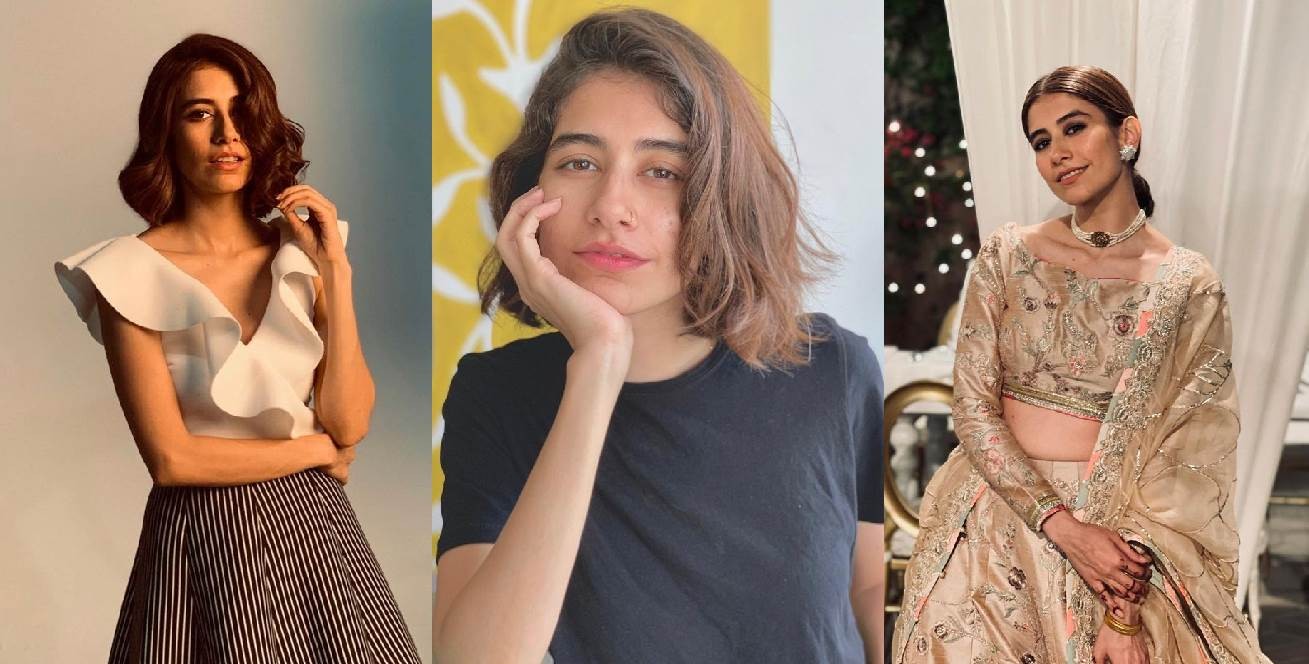 Apparently, Syra began her journey as a VJ at MTV Pakistan on Bheja Fry. Then, she debuted in the drama serial named Mera Naseeb. Afterward, she acted in various other drama series including Bilquis Kaur, Coke Kahani, Mere Dost Mere Yaar, and many more.
However, her modeling career is much stronger because she always aces her unique poses, styles all kinds of clothing stylishly. Her cute facial features are the cherry on top!
Urwa Hoccane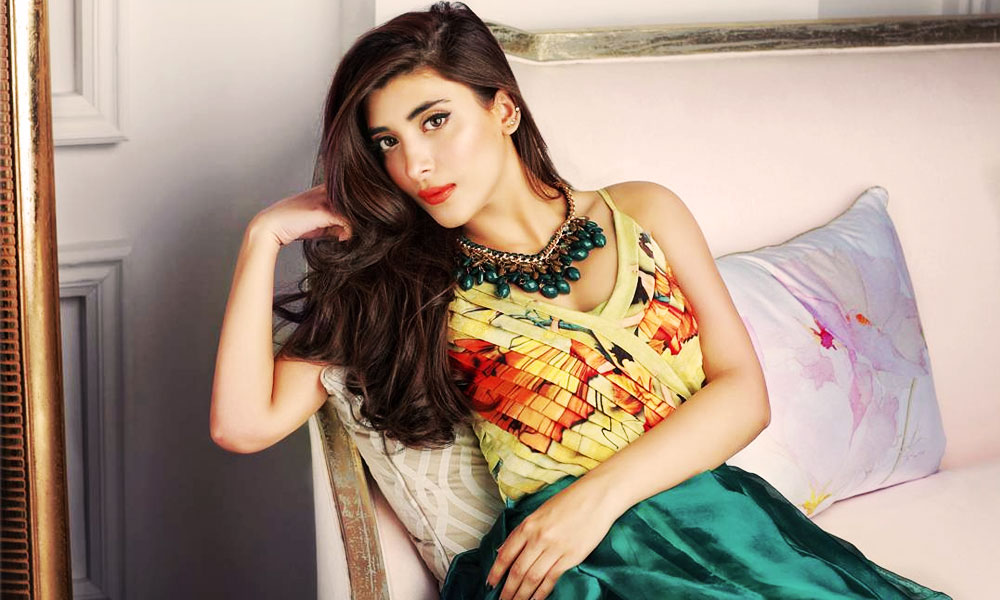 Urwa Hoccane has been a part of the industry for a long time now. Her body frame is petite and her extraordinary features make her look very attractive, beautiful and classy. She is sweet, friendly, and charming.
Urwa Hoccane was born in Karachi but was raised in Islamabad. Apparently, she worked in various stage plays before she joined ARY as a VJ. Later, she made her acting debut for Meri Ladli in 2012 alongside Ahsan Khan and Sajal Aly. People started noticing her. She later appeared in Madiha Maliha, Kahi Unkahi, Namak Parey, Udaari and many more series.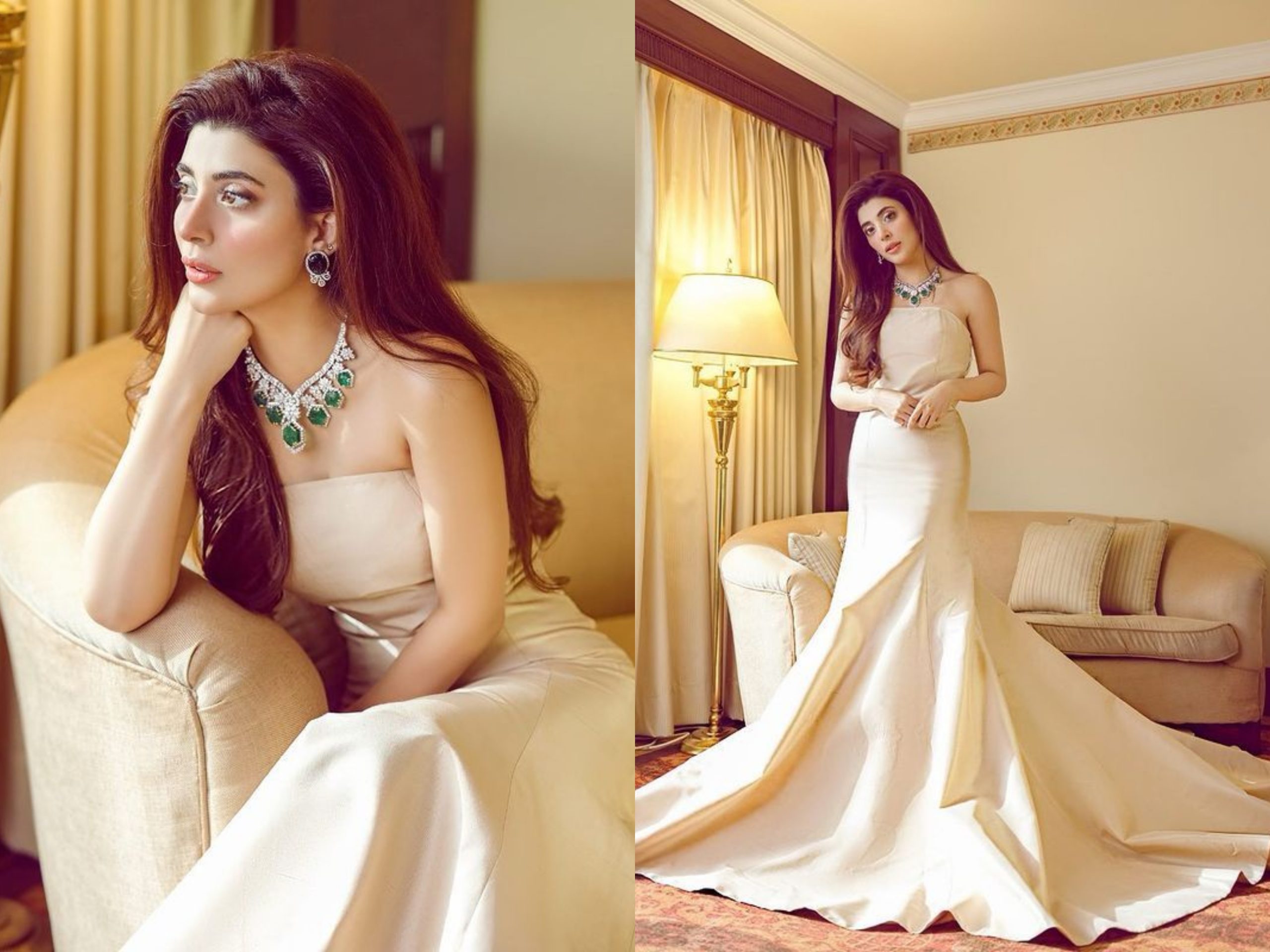 Nonetheless, she is more famously known for her talent for modeling. She endorses designer clothing brands, telecommunication brands and other local brands for still photography and TV commercials.
Aymen Saleem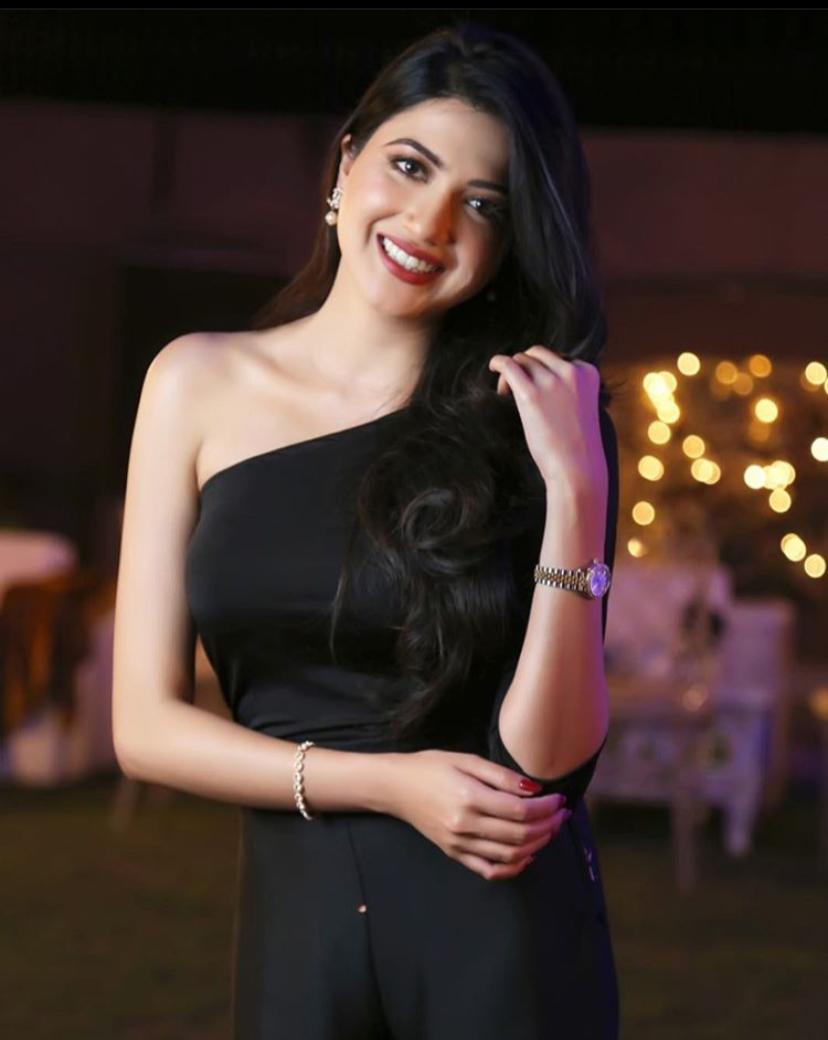 A new face in the industry, Aymen Saleem has rather swiftly gained recognition after she debuted in 'Chupke Chupke', a blockbuster Hum TV drama series. This 25-year-old actress started working in 2021 and has only appeared in one drama series.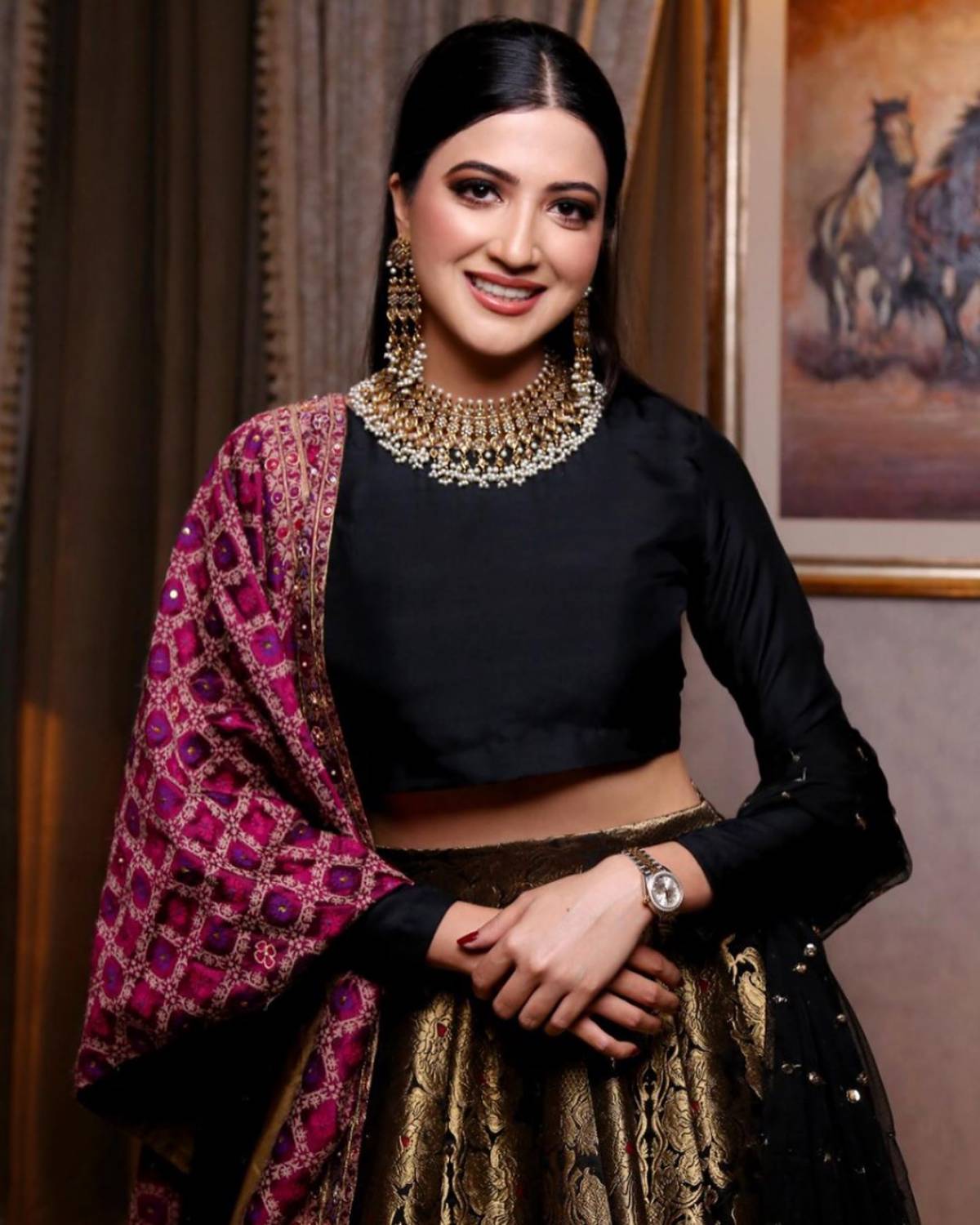 She is 5 feet, 5 inches tall, is gifted with beautiful Pakistani features and her hair is just out of this world. Her smile is gorgeous and her acting skills are also on point. All the fans cannot wait to see her appear in other drama series.