Interestingly, herbs and spices have become an essential part of our lives over the course of centuries. We not only enjoy the aromatic scent of masalas but the flavor they add to the simplest of dishes is divine.
Above all, spice traders began trading spices including cinnamon, ginger powder, salt, pepper, cardamom, and others centuries ago. Trading began not only in Asia but also in Europe, Africa, and other continents. Hence, over the years of transactions, trading, and improved concoctions, we can now enjoy hundreds of blends like never before.
Moreover, what would cooking be like without 'masaly', right?  I mean, how can one have Biryani without the finger-licking-good masala flavor, and oh, same goes for Nihari, BBQ marinade, Haleem, and whatnot.
Today, let's learn about the top Pakistani masala and herb brands that are not only reliable but budget-friendly too.
Shan Foods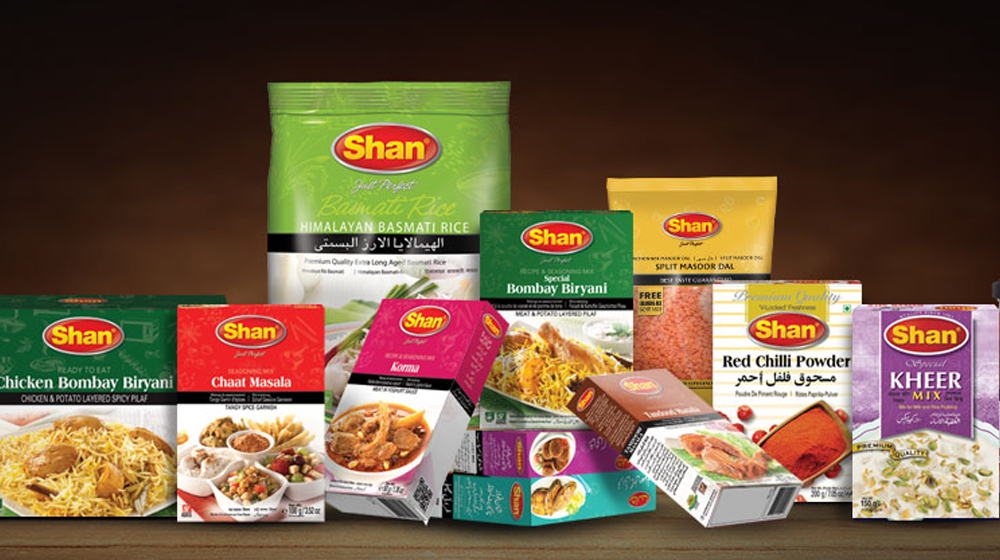 Shan is one of the leading culinary brands hailing from Pakistan. Above all, the brand provides all modern housewives with the perfect desi blends for ready-to-cook meals any time of the day. Moreover, Shan Foods offer more than 60 different recipe mixes.
If you crave oriental cuisines, you can effortlessly purchase Chinese Beef, sweet and sour and even egg fried rice blends. However, their curry masala range is the one that grabs attention globally. From Murgh Cholay to Nihari, Paya, Haleem, from White Chicken Curry to Kofta, Korma and Kunna, the range is super elaborate. May I also add that each masala mix has an aura of its own! They are finger-licking-good and all you have to do is add salt according to your taste and you are good to go.
On the other hand, you can also choose Shan Foods masalay rice, fried items, Arabic cuisines, tenderizers, BBQ, Vegetarian foods and so much more.
National Foods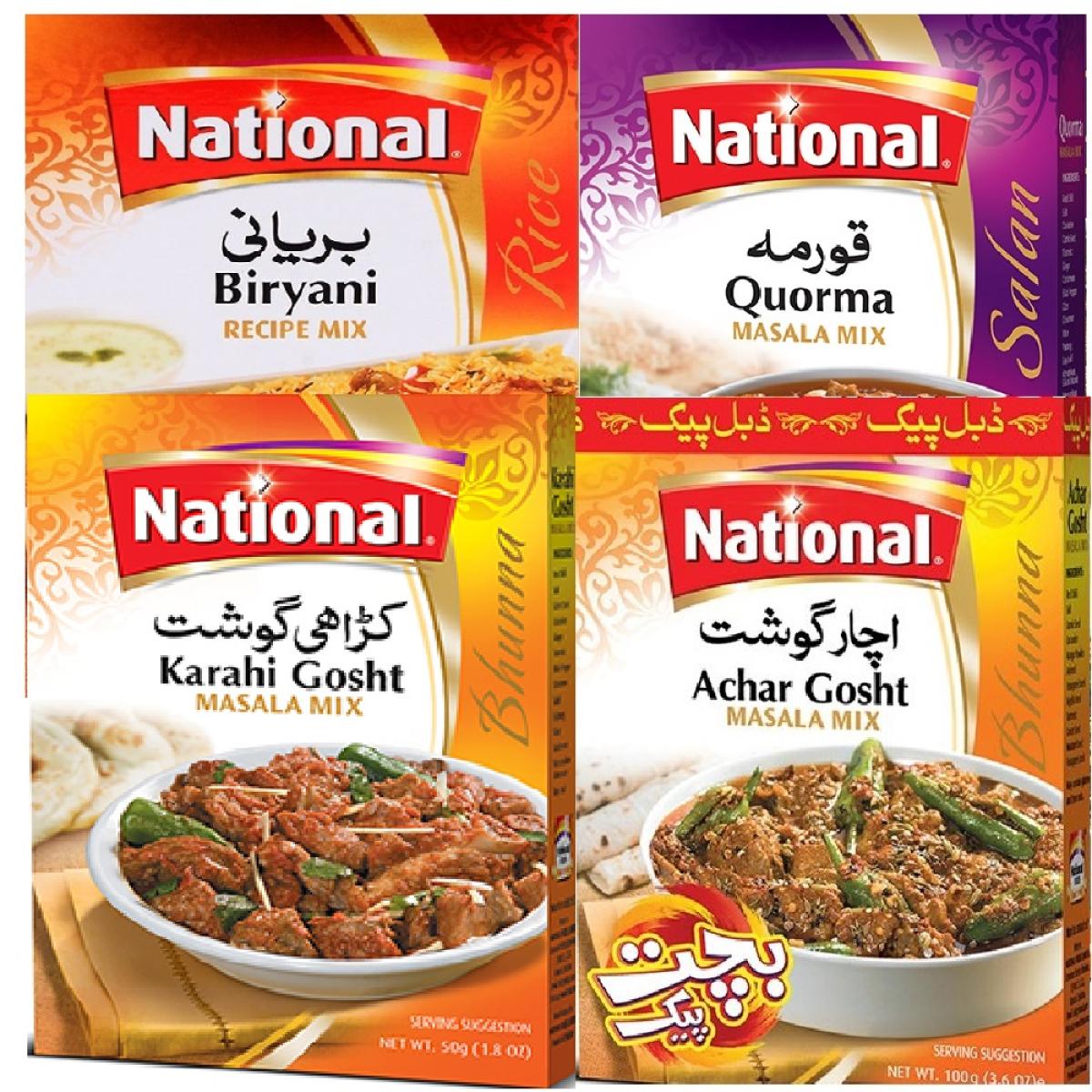 National Foods work towards providing the best ground spice mixes and recipe mix to the masses and they are doing a commendable job. Interestingly, their range is also super elaborate and you can find it in various countries other than Pakistan as well. Moreover, their global presence reveals how they ease cooking from bustling cities to farmlands and from seaside to mountainsides.
National Foods offers more than 40 recipe mixes and also masters single ground spices including red chili powder, salt, turmeric, cardamom, and more.
Their price range is also extremely affordable. While you can enjoy their big packs, you can equally benefit from mini masala packs.
Daali Earth Foods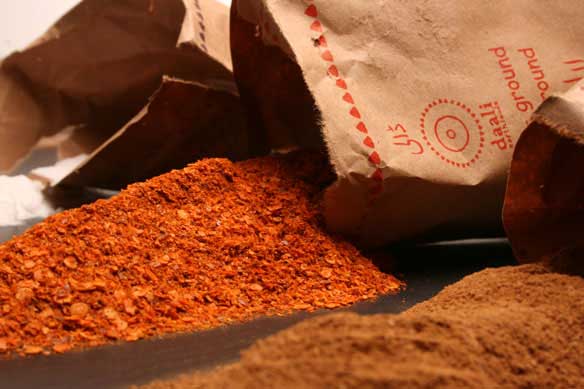 Daali Earth Foods is a wonderful brand available in Pakistan for their high-quality masala blends, whole grain and honey. As their motto suggests, 'nothing is added and nothing is removed'. They produce all their products with natural methods, following traditional deep-rooted Pakistani practices to ensure all the flavors are natural.
You can find ground pepper, Chaat Masala, cinnamon, coriander, cumin, garam masala, rock salt and so many other spice options.
Taza Foods

Taza Foods is a renowned spice brand in Pakistan and was founded in 2004. Interestingly, it quickly developed into a multidimensional brand while offering their products in more than 3 continents.
Additionally, Taza Food spices are unique and include Aloo Bukhara, Ajwain, Hing, Amchur powder, Anardana, brown sesame seeds, fennel, fenugreek and lots more. However, this brand also deals in ready-to-fry items, sauces and dips, ready-to-heat and eat snacks, bakery items and more.
Their price range is pocket-friendly while you can find their products in various local stores.
Vatani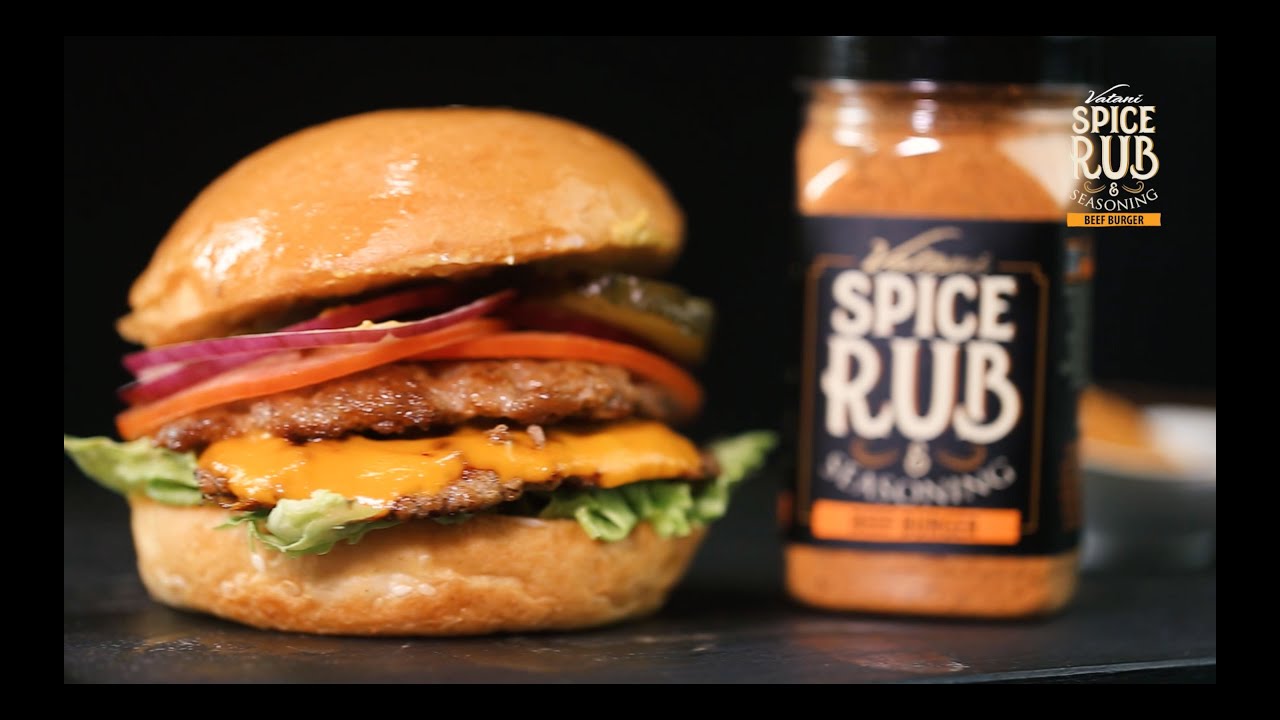 Vatani is an interesting spice brand because they collect various herbs from different regions and combine them to create something totally out-of-the-box. Above all, what caught my eye was their exclusive collection of spice rubs. Firstly, the packaging is super cool, the color scheme is eye-catching and the flavor is totally delectable.
Their spice rub collection includes amazing masala fries mix, Southern chicken rub, drumsticks rub, Raan Roast mix and even Arabian seasoning. However, my favorite is their awesome beef burger spice rub seasoning. All we do is add this in the patty mixture, add Worcestershire sauce and they are good too go. You guys should try it sometime!
The prices may seem slightly on the edge compared to other local brands, but dude, Vatani knows its mixes too well.
Milan Foods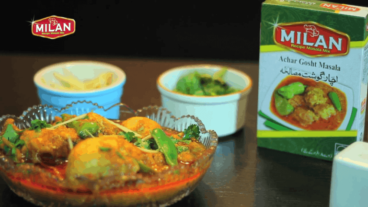 Milan is another awesome brand that offers a one-stop solution to your cooking spree on a daily basis. Hence, if you enjoy desi foods full of flavor, spices and Tarka, this brand is for you. From basic Daal mix to special Karhai Gosht blend and even Chicken Tikka, you will find everything at Milan Foods.
Moreover, their desi-style fish masala is really good. Do give it a shot.
Puro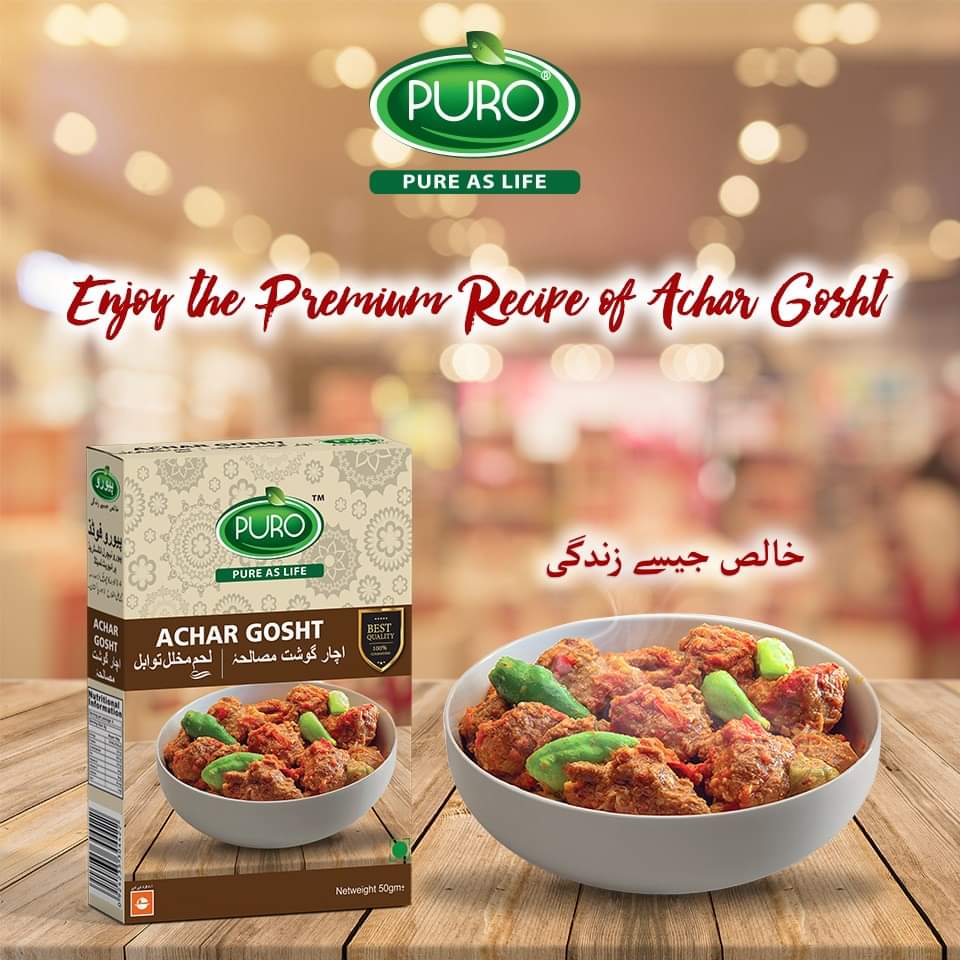 Puro Foods is another renowned name among spice brands in Pakistan. Indeed, their quality is great and prices are affordable too. From basic single plain spice blends such as black pepper, cumin powder, salt, turmeric and chili, you will also find awesome recipe mixes too.
Their Pulao, Biryani and Karhai masalas are great.
Mehran Foods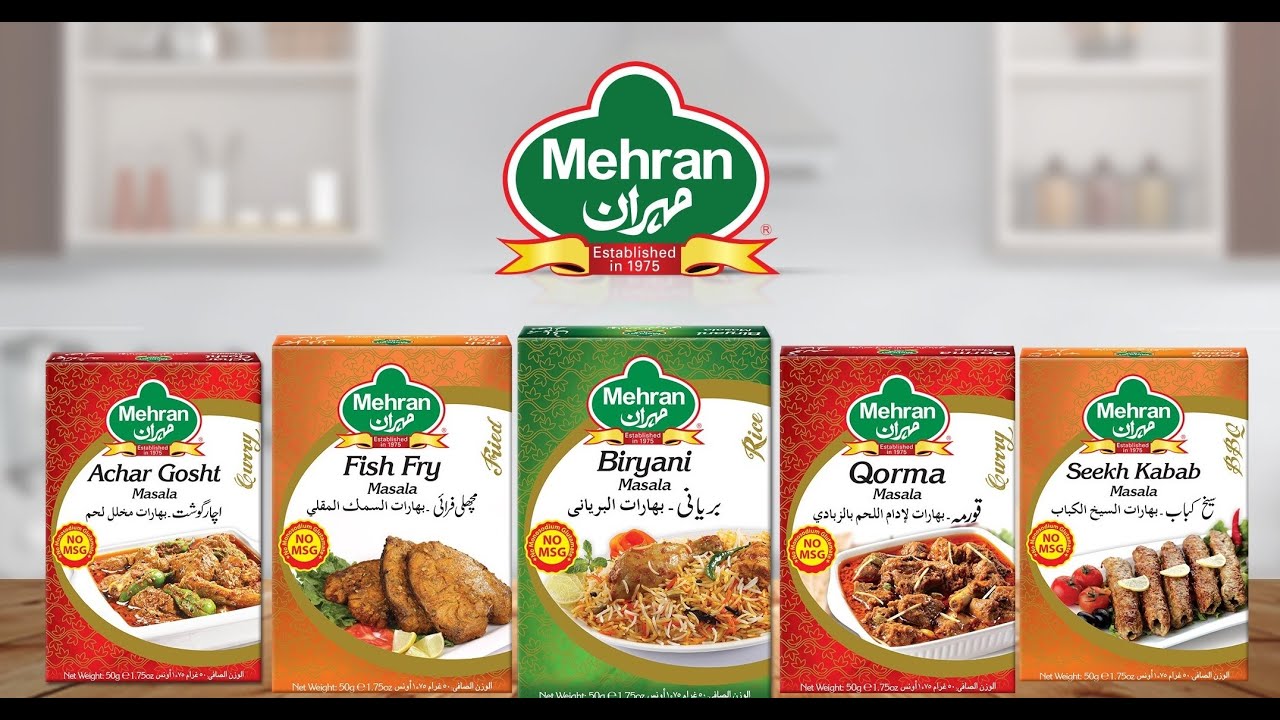 Mehran Foods motto is 'Taste that inspires your heart'. Indeed their spice blends help minimize your cooking time and add flavor to desi cuisines like none other. Interestingly, you will find easy recipes with ingredients and cooking time with the help of their blends. They offer a plethora of spice mixes to choose from. You can enjoy different styles of Biryani blends and even Fish Biryani at Mehran Foods. Other masalay include Achar Gosht,  Balti Gosht, Butter Chicken, Chicken Ginger, Dum ka Qeema and so many more.
However, the icing on the cake is their range of dessert blends. How cool is that? They offer a wide variety of mixes for desi desserts that take no more than 15 minutes to cook. Relish Badam Kheer, Firni, Jelly Falooda, Shahi Tukra, Sheer Khurma and more.
Herbs Pk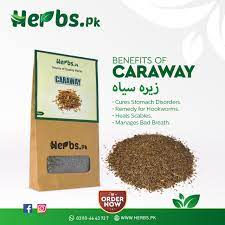 If you want your spices organic and naturally made, Herbs PK is the perfect brand for you. Interestingly, you can choose from powders including Aloe, Aniseed, Arjuna, Ashoka, Black Currants, Celery powder, Gum, Chamomile, Cloves and what not.
Surprisingly, they have everything under one roof. Moreover, their product range is so diverse that you will easily find any spice at Herbs Pk. All of them are super pocket friendly too. Does it get better than this?
You can order them from their official website.