Jewelry is definitely one thing that every single girl dreams of. In fact, it isn't just girls but females of all ages who absolutely love collecting curated pieces. Of course, as we grow up our tastes become sophisticated.
Good news for every girl in Pakistan! Interestingly, our country has marvelous jewelry designers who produce delectable masterpieces. Moreover, these brands own franchises in almost all major cities. Here's the best five you must check out:
Hanif Jewelers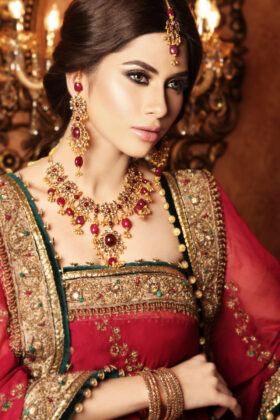 Hanif Jewelers is one of the foremost names in the jewelry industry. And for good reason too! They craft jewelry impeccably. The designs are studded with gorgeous stones of the best quality. Along with gorgeous aesthetics, high-quality materials are also their plus.
Rest assured, when you buy from Hanif jewelers there is no hanky-panky of any kind involved! What sets them apart is that along with jewelry, they also offer watches of world-renowned brands. Once again, buying from Hanif jewelers is a guarantee in itself. For a stress-free shopping experience, Hanif jewelers is the way to go!
Damas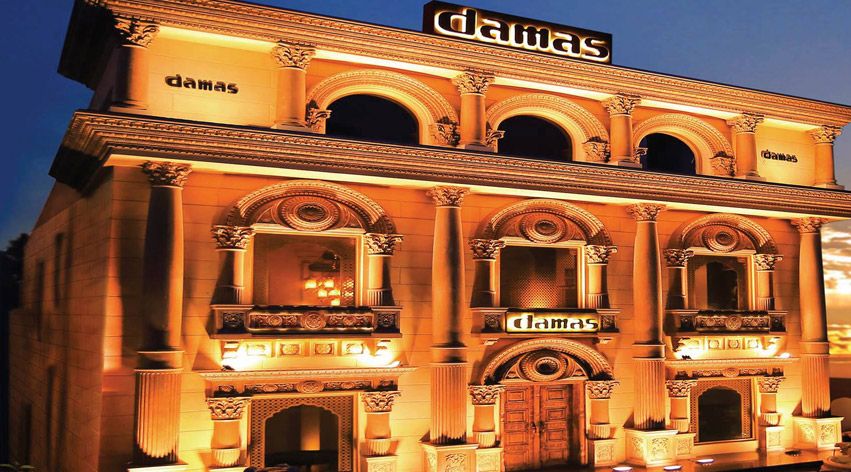 Damas is one of the most trusted jewelry brands operating within Pakistan. Best known for its diamond jewelry, Damas is a legendary brand that began in 1907 as a humble goldsmith offering his services. From this humble beginning, it has now grown to a level where they are in a position to partner with world-leaders such as the De Beers Group of companies.
Granted, their designs and workmanship are exemplary. But still, this isn't a small feat, for they gained this honor from amongst hundreds of thousands of jewelers. They cater to all genres of jewelry, from necklaces to rings and bridal sets, as well as everything in between! It is truly a delight to visit Damas's well-organized stores.
ARY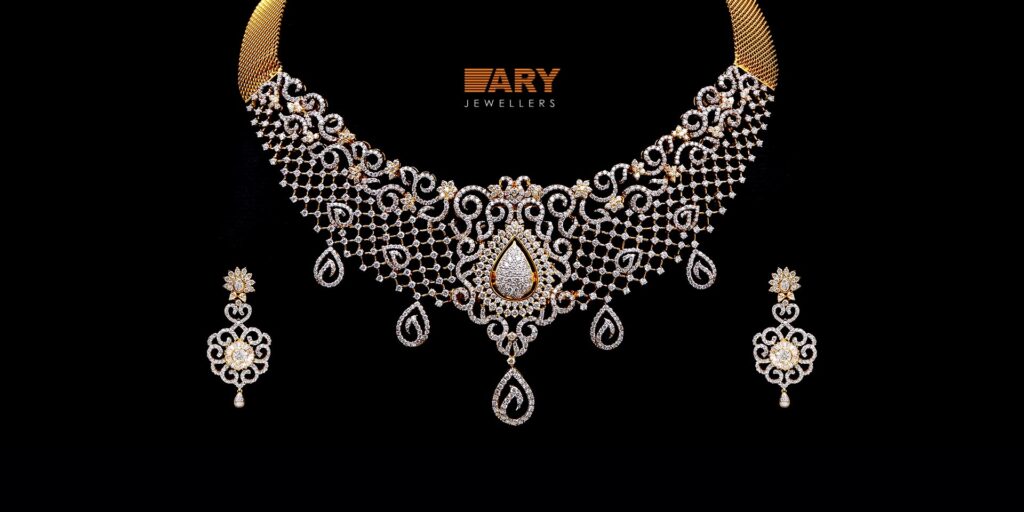 ARY jewelers are all about classy gold jewelry. From versatile options to unique designs, they showcase everything. And these options are what makes them stand apart from the hordes of others in the same business. For instance, one of their particularly interesting options is the availability of gold jewelry in 18, 21, and 24 karats.
Other than this, they also continue introducing options that would appeal to just about everyone. One prime example would be where they stated that only the price of gold needs to be paid by customers. Which means no charges for making, and no charges for the precious stones! how cool is that? However, these deals and promotions in no way mean that they compromise on quality in any way.
Along with gold and diamond jewelry, they also proudly boast silver jewelry. And by doing this, ARY jewelers bring people from all walks of life into the folds of their consumer base, which is truly ingenious!
Almas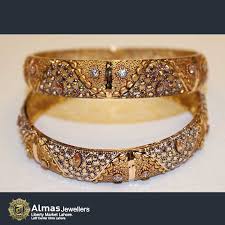 A family-owned business, Almas, has been operating for quite some decades. The fact that the business has been retained within the family and that the baton has been passed down from father to son, and so on, in itself gives it a very special touch.
Along with their drool-worthy designs, their central ideology of motivating women to be confident and independent has helped them establish a robust customer base. Almas offers beautiful gold bridal sets, amazing earrings and ideal engagement rings. They also regularly put up promotions, so make sure to keep an eye on their social media.
If you're in luck you may very well be able to snag a piece of jewelry that you will cherish forever at a bargain! Whenever you adorn a piece from Almas, be prepared for the multitudes of compliments that are sure to come your way!
Patiala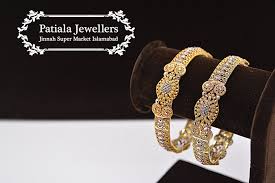 Those growing up in Punjab have definitely grown up hearing about Patiala Jewelers. It is one of those shops where a family goes once and then becomes a loyal customer for generations. The jewelry at Patiala is amongst the finest with intricately designed sets for everyday use, along with truly gorgeous creations for weddings and important life events.
If your aim is to acquire jewelry that will promise to stay relevant and fashionable for decades, Patiala is definitely the place to go! Along with this, a very important factor due to which customers remain loyal is the trust factor. Those who have been their customers will always proudly refer to others, as Patiala is definitely a jeweler who never disappoints.
Jewelry, especially that made from gold, along with being a gorgeous accessory is also an investment. Of course, we all know it makes quite a dent in our pockets as well! Therefore, when making such monumental purchases, always make sure to do your due diligence. Go to trusted jewelers, on the recommendations of friends, family or acquaintances.
Oh and one more thing, always keep the original receipts in a safe place to keep a record of the exact quantity of gold for purpose of zakat. Receipts are also important in case you ever need to sell your jewelry!