Jewelry is a girl's best friend! Whether it's casual lunch with friends or a formal wedding event, every girl needs different styles of jewelry pieces in her cupboard to enhance her style.
Oh well! I've always wanted to write a blog about the 5 best jewelry stores across the country. And here I have complied almost 20 and am still feeling bad about leaving so many out!
Nonetheless, with so many different jewelry brands in Pakistan today, it can definitely become hard to choose the best one. Hence, here's to shortening your trips on the road to help you land on the best jewelry store.
Hanif Jewellers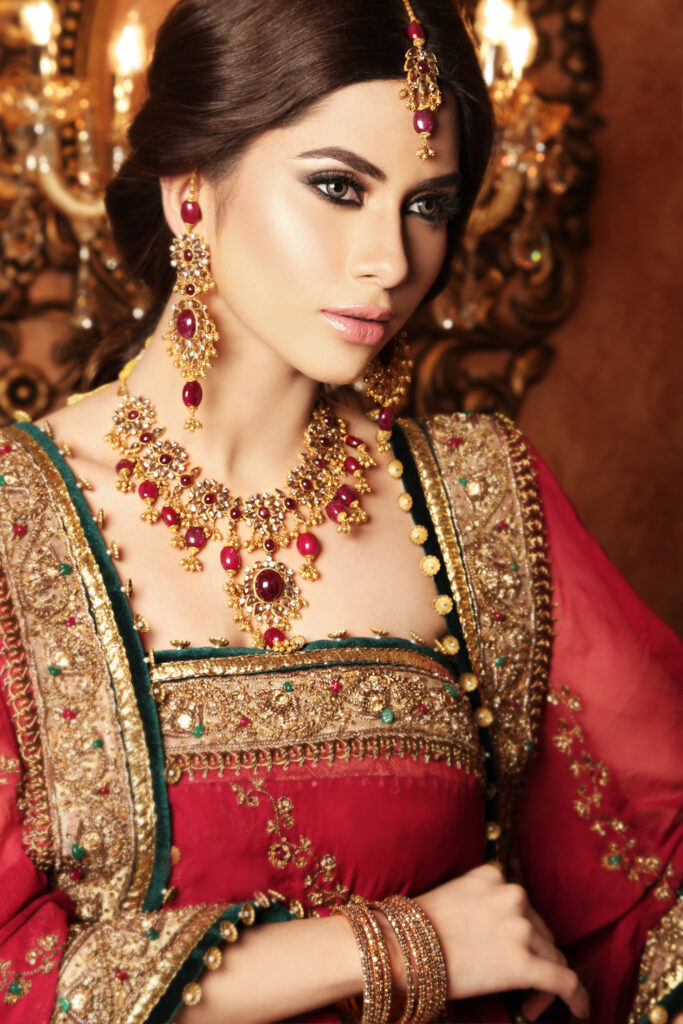 Hanif Jewellers is a luxury destination for those who want sensational jewelry pieces and beautiful watches. Founded over 4 decades ago, Hanif Jewellers is a name known to everyone. Their pieces are fine, unique and speak volumes about class and quality.
You will find amazing gold jewelry pieces, beautiful diamond collection and gemstone collection. You can choose their intricate accessories for daily wear or statement jewelry. Simply to dress up and down as per the occasion.
Damas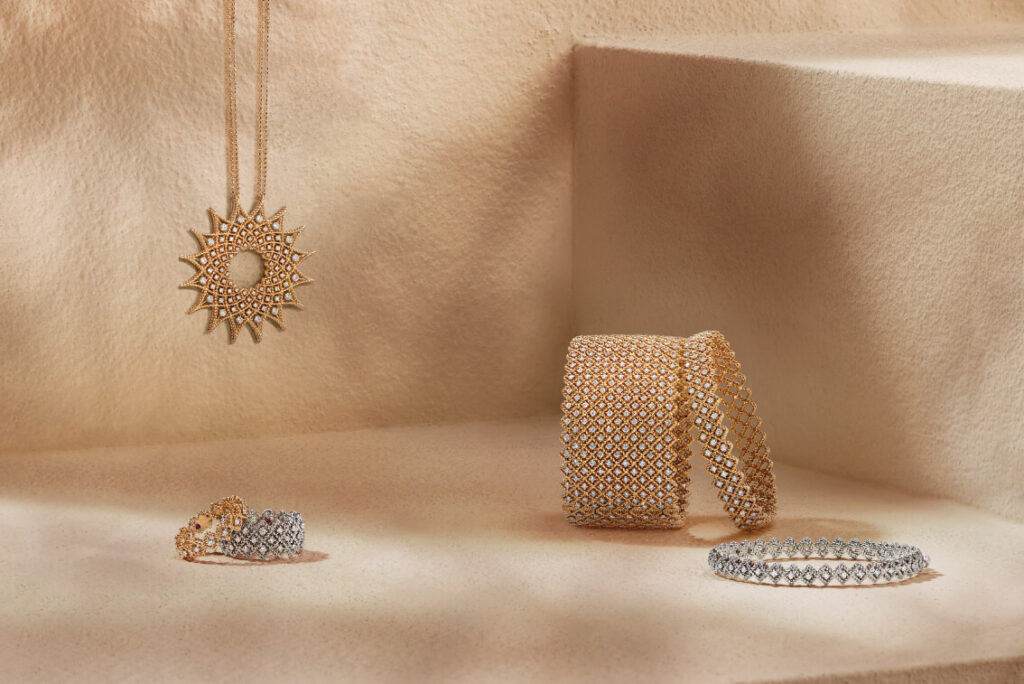 Damas is one of the top jewelry brands in Pakistan as well as in Middle East. Interestingly, they create delicate and intricate jewelry pieces which are super eye catching. Moreover, unlike others, Damas has different brands under its umbrella to showcase diverse categories of jewelry accessories.
OneSixEight, Vera and ForeverMark are a few brands they have. While you will find gorgeous rings and earrings made of semi precious stones in Vera, your ideal chic diamonds can be found in 168. Significantly, ForeverMark showcases beautiful classic diamonds and gold jewelry for special life events.
ARY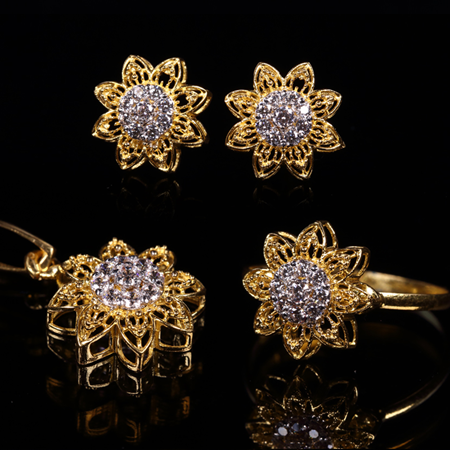 Mastering gold earrings, necklaces and rings, ARY is one brand the entire Pakistani population knows about. Interestingly, ARY sells 18, 20 and 22 karat gold jewels unlike many others. Additionally, you can also find beautiful diamond collection in their stores across the country as well as online.
However, if you ask me, I believe ARY offers better classic gold collection more than silver or precious stones. If you need striking gold jewelry pieces for your wedding, engagement or as an anniversary gift, hit ARY jewelry stores and choose from the vast variety.
Almas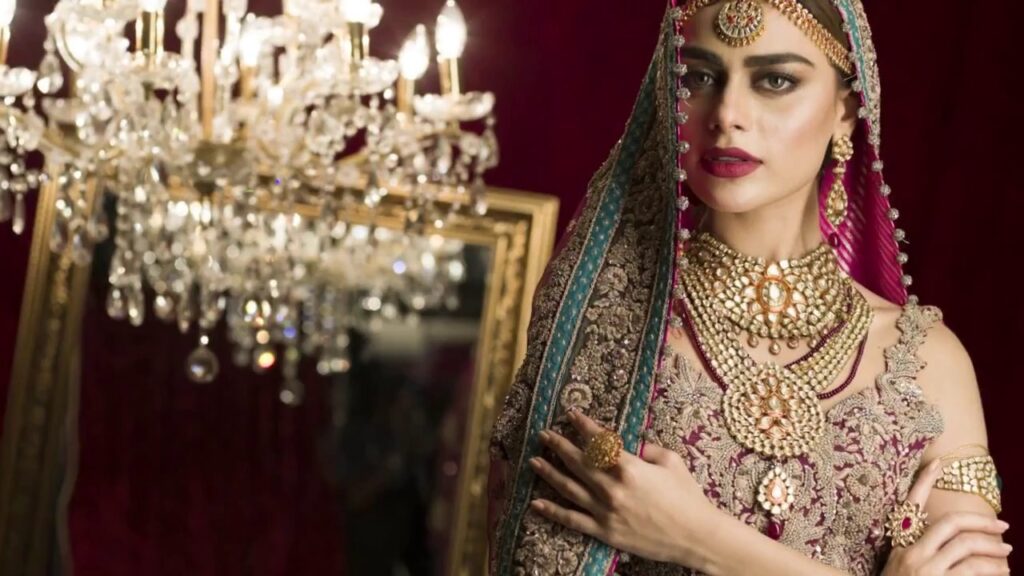 Almas is a family owned business and it has been running for more than 40 years. Apparently, the brand began from Lahore back in 1978 and today, it can be found in Dallas Texas (USA) as well.
Almas stole everyone's hearts by offering high quality Pakistani jewelry. In particular, their traditional Pakistani wedding 3 piece bridal sets as well as Jahez sets are what set them apart. You will find big gold necklaces, chokers and hanging earrings among other accessories. On the other hand, you will also find perfect small gold lockets, bracelets as well as rings of all designs.
Patiala
The Patiala house is another favorite Pakistani jewelry store for all your fashion dreams. Especially, do visit Patiala in Jinnah Super Islamabad if you are looking for cute small button earrings, matching pendants, studs and baalian.
They have beautiful solitaire rings, karras, bangles and earring sets. I always treat myself to one of their adorable small earrings when I visit Islamabad. Patiala is one name you can trust blindly.
Afzal Jewelers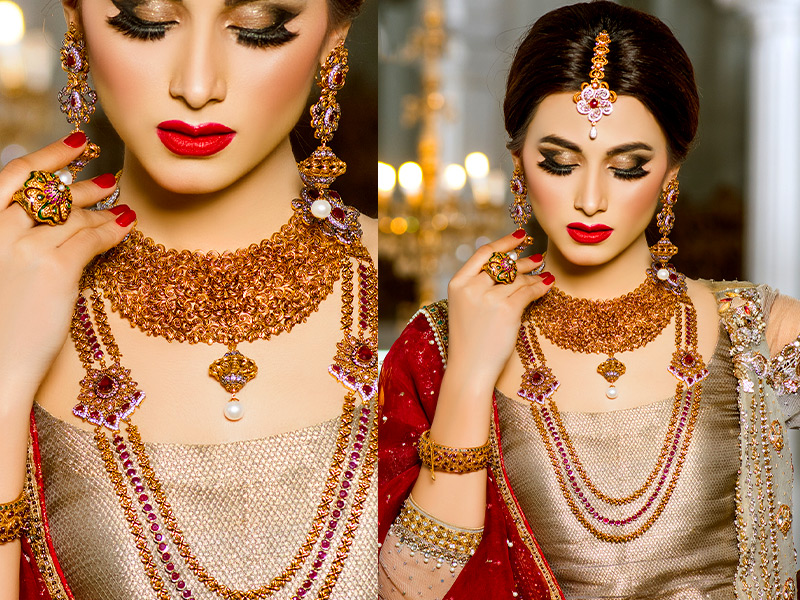 Afzal Jewelers were awarded with the 'Best Jewelers Award of the year' in 2017 at IPPA London. Whether one needs traditional bridal gold sets or classy diamond jewelry, Afzal jewelers always come to the rescue.
Their jewelry designer customizes each jewelry set uniquely, making it stand out completely. You can find them in Gulberg, Lahore.
Solitaire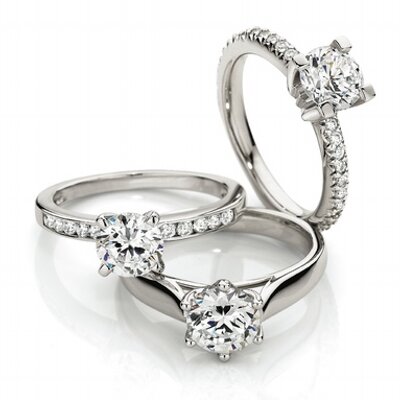 If you have a thing for diamonds, you will fall in love with the shop as soon as you enter it. Solitaire has the best diamond jewelry collection.
In addition, they offer an amazing range from small cluster diamond sets to big rock diamonds. Moreover, I simply adore their princess cut diamond earrings and pearl cut diamond necklaces.
Silver Jewelry Hubs
Jewelex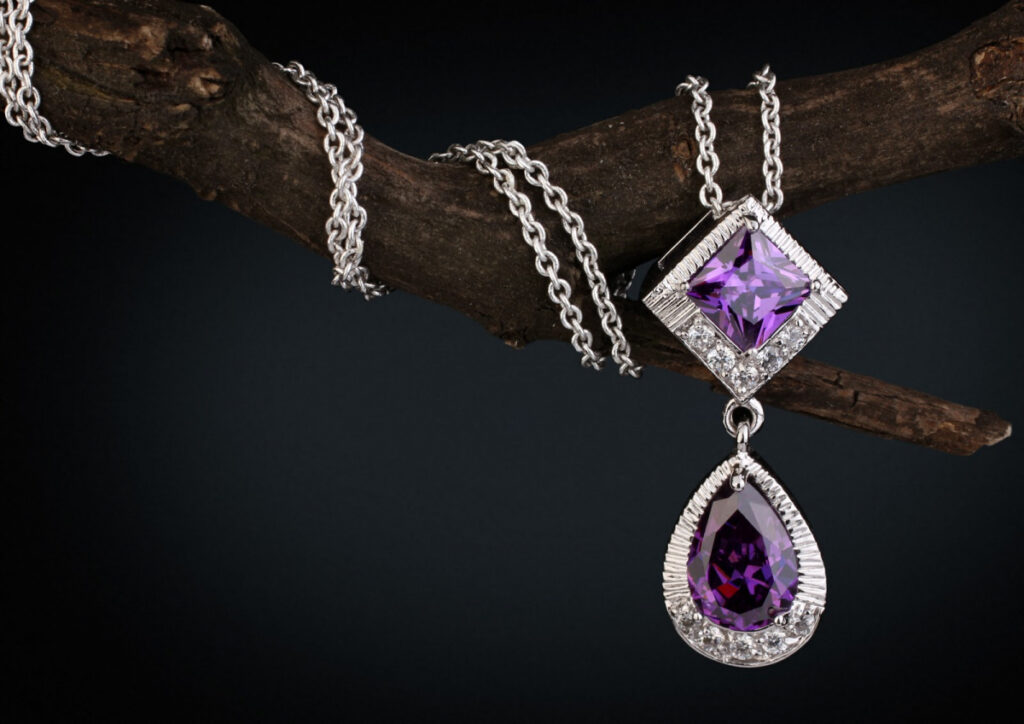 Not everyone wants gold statement jewelry. After all, no one can wear big gold earrings all the time! Hence, every girl needs something silver and sparkly for daily wear. For someone like myself, I rather prefer silver jewelry which is intricately crafted and is easily wearable. Hence, when I'm craving a new silver ring or small silver studs, Jewelex comes to the rescue.
Undoubtedly, Jewelex is one of the top silver jewelry brands in Pakistan. Equally important, I have trusted them since 20 years and their quality and designs have never failed me. Further, they also offer beautiful gold jewelry. However, their silver jewelry pieces are what get my attention.
In case you are seeking cute pearl jewelry, silver rings with sapphire stones, rubies and emeralds; visit Jewelex in Jinnah Super (Gol Market).
Chandi Mahal silver jewelry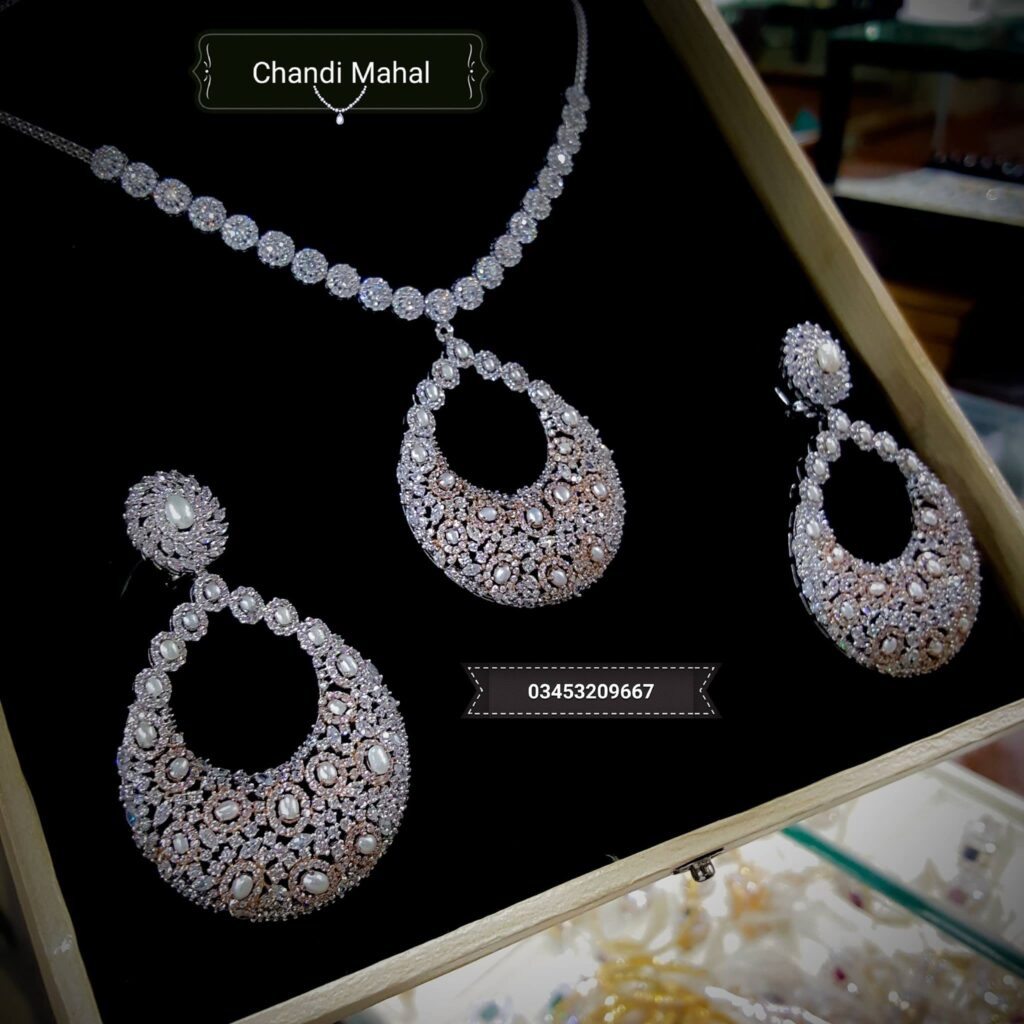 Chandi Mahal is another name which tops the silver jewelry list. Setup in Karachi Nazimabad, this store has unique silver daily wear jewelry options as well as party collection. What is the best part? They are extremely affordable.
Chandi Mahal has pretty silver earrings, zircon bracelets, bangles, chooriyan, anklets, etc. You name it, they have it. They also have an online Facebook page named 'Chandi Mahal trendy silver jewelry store' where you can see all their jewelry collection.
Artificial Must-Haves
Rabia Mustafa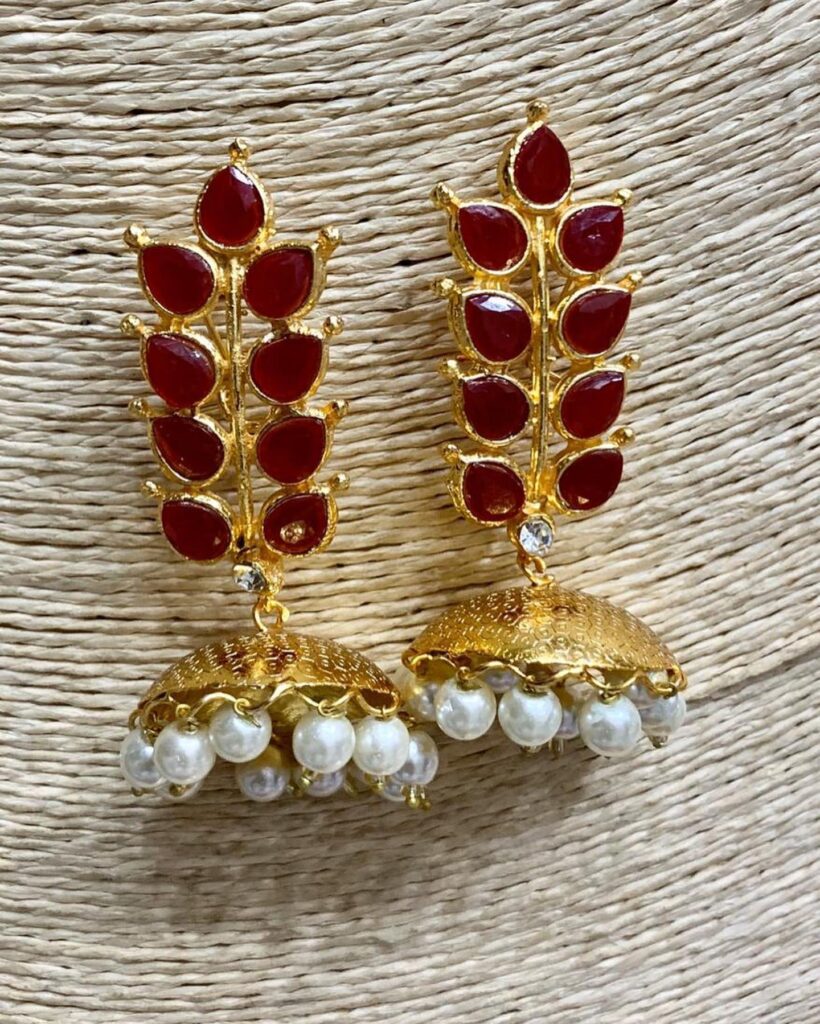 Rabia Naqvi is a dear friend who showcases extraordinary Meenakari, Kundan, pearl and zircon jewelry sets. Additionally, her kundan Jhumkas and stylish pearl single earrings are extremely eye catching. Moreover, they easily fit your budget and you can order online and find them at your doorstep within days.
Jewellever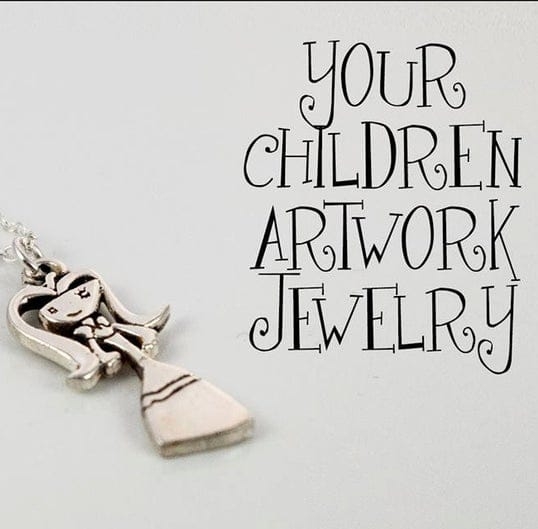 Jewellever is one of the most original jewelry brands in Pakistan and I simply adore the idea. Surprisingly, this brand will let you convert your child's artwork in beautiful wearable jewelry items. How cute is that? From cufflinks for daddy to bracelets, earrings and pendants for Mama; you can ask them to create anything.
I'm always awestruck when I visit their website. Check them out on Facebook and Instagram for further details.
Virsa Accessories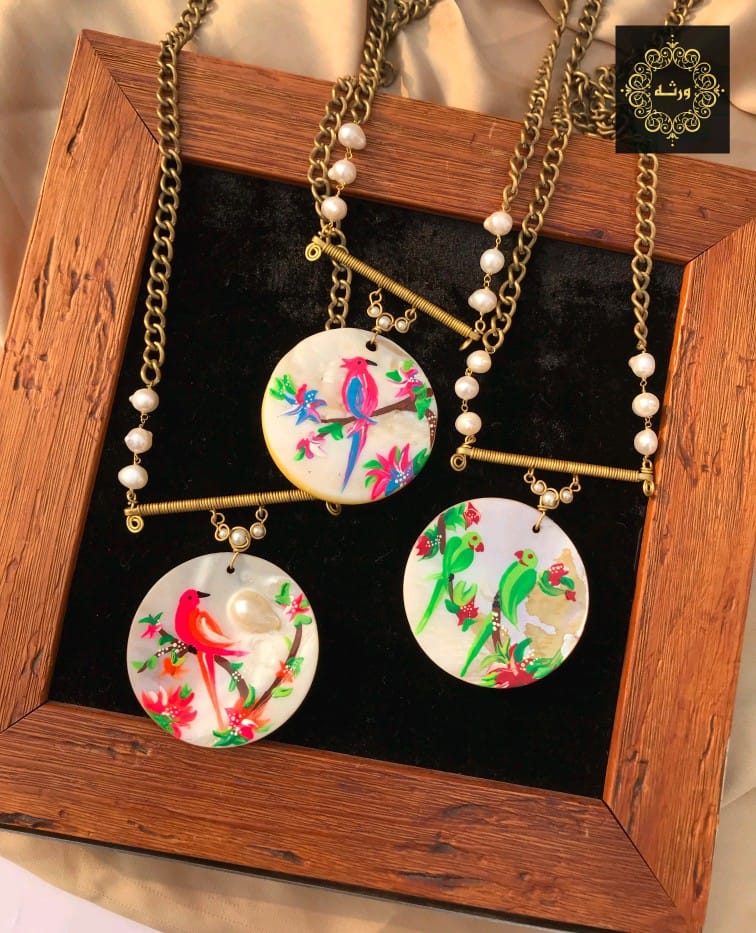 Virsa is a truly unique brand offering handmade accessories which are feminine, colorful and adorable. Moeeza Rajput crafts everything herself and her pieces are striking, affordable and they come for all ages.
Interestingly, my mother introduced me to her jewelry and whenever I want to dress up for a casual event, I simply accessorize with Virsa's pieces and head out the door. They are uh-mazing!