Pakistan TikTok has become a searing sensation that is gripping the entire nation with an astounding 16.3 million users from January 2019 to November 2019. Beat that!
Pakistan TikTok being thrust into the limelight through controversies.
The app is famous, and don't we all know it. 2018 was the year when TikTok gained the spotlight globally and hasn't stopped since. However, you know how sometimes the attempt to withhold something, makes it THAT much more enticing and juicy? Especially, in the case of Pakistan TikTok, I feel this has been overwhelmingly the case.
It's pure and simple entertainment. But, attempts to bring it's supposed 'Behayaa' elements by the mullah minds have thrust it further into the limelight. For once, I would like to request these religious-minded people to back-off. TikTok provides comic relief in a time that is fraught with stress.
Its fun
In short, this is a literal rendition of the age-old adage; if you try to stop something, it spreads like wildfire! As my 5-year-old daughter likes to say and I quote, "Take a chill pill!".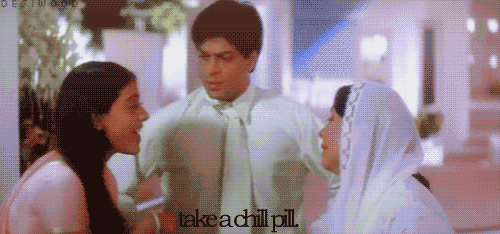 A major plus point – it's available to all!
The app is popular across the globe but, have you ever stopped to ponder why? There are so many apps on the internet, but there are very few which rise up the fame ladder in the manner TikTok has been able to do. Incidentally, one explanation really strikes the right chords.
The director of BoloBhi, (a civil organization which serves to look after digital rights in Pakistan), Usama Khilji said; "It is accessible to everyone. This is in contrast to other social media platforms which require a person to be literate, and are somewhat considered elitist."
Usama Khiljis' comments have really nailed the explanation. Really, it is one app that has helped so many common people rise to fame, based purely on their talents. For those of us who vie to make it big, but do not have the resources or the exposure/contacts to do so can look towards this platform. It is a huge opportunity in itself.
Catering everyone
Not only does TikTok cater to people from all walks of life in terms of social and educational backgrounds, but it is also an app that has accomplished the impossible feat of attracting users hailing from almost all age groups. Of course, the younger lot is a lot more than elder participants. The Global Web Index of 2019 found that around 41 percent of TikTok users were between 16 to 24 years of age.
Check out the trending challenge among local teenage boys. See, this is what having fun looks like!
Hot-tot Celebrities are joining in too!
Of course, the aam people are abundant on the Pakistan TikTok scene. Nonetheless, a testament to its ever-increasing popularity is the mere number of celebrities who are also joining in! Why would anyone want to miss out on the fun?
TikTok seems like a natural place for all the celebs to be. After all, it allows them to showcase the entire versatile portfolio of their skills. While our local favorites like Mehwish Hayat and Fahad Mustafa have their audiences completely captivated through their videos, rockers around the world aren't holding back either. Surprisingly, Coldplay is also familiarizing with social media interaction during Covid19 lockdowns.
In any case, Humaima Malick is endearing her audience with cool TikTok performances. Check it out.
She isn't the only one! Other major stars such as Mehwish Hayat, who is easily the darling of our industry, has also joined in, and aren't we happy about it!
TikTok Challenges which have us enthralled
Perhaps one of the most engaging features on TikTok are the challenges. These challenges are usually a sequence of dance moves. Once they have been put out by the original user, others attempt to replicate it. Suffice to say, these are never easy!
The good thing about these challenges is instilling a sense of purpose. For instance, one of the recent ones is #distancedance. Not only is it immense fun, but it also looks at the social aspects. How, you might ask? Well, for every video that is posted along with the hashtag, a donation is made to the charity Feeding America.
In the current situation of literally everyone being grounded at home, we all are forever on the hunt for fun things to do together.
#the blinding lights challenge is totally trending. It requires three people. In short, it is fun for the family!
Simply round up everyone who is free and spend some quality time playing this fun game! If you have any reservations, or maybe think my definition of fun isn't for you – well, as proof that it really is a lot of enjoyment, check out Jessica Alba's family pulling off a very successful attempt at the blinding lights challenge!
Reservations
One of the major reservations is that under-age children too are getting their hands on TikTok. While it is okay for everyone to have fun, I would say, let them have fun, but supervision is necessary.