About two decades ago, the famous American entrepreneur Marshal Field said "Buying real estate this not only the best way, the quickest way, the safest way, but the only way to become wealthy."
In recent years we have seen a hike in the real estate sector in Pakistan. Apparently, this hike is not only limited to houses, apartments, or villas, even the barren lands are sold at the price of gold. This skyrocketing graph in the real estate sector turns millionaires into billionaires.
The forecast of real estate 2021-22 states that there will be a huge tide in the real estate sector in Pakistan. The fluctuations in other safe havens like gold declined bitcoin and the unstable stock market made real estate pure gold.
Having an abundance of real estate properties is still a trending or burning question in 2021-22: Where should the investments be made in Pakistan? Which land is worth buying for this continuing and upcoming year?
In this article, we will highlight those lands which are not only profitable but are also worth buying if you want to multiply your assets.
Real Estate Opportunites in Pakistan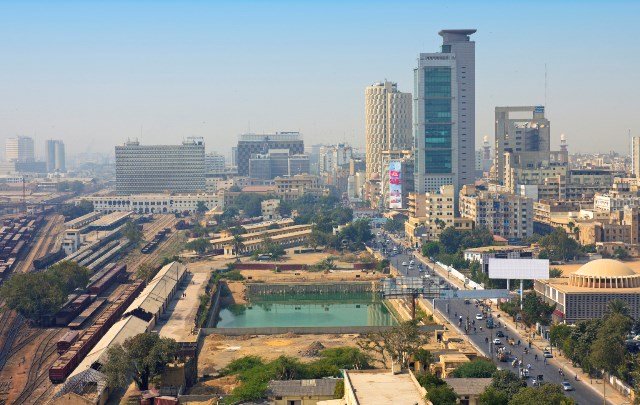 The jolt given by the pandemic resulted in demolishing industrial and economic growth. Hence, to tackle this, the Pakistani government declined the interest rate to introduce more room for investments in the real estate sector. Not only for investors, businessmen but also for overseas Pakistanis.
Not only will the elite get support but also the daily wagers and the middle class. Hence, as a result, the graph of real estate is moving upwards in Pakistan.
Ideal Cities to Invest in Pakistan 
In real estate, the value of land depends upon various factors like commercial lands, vacant land, industrial land, residential land, and various other sectors.
In Pakistan, big cities have more returns than smaller ones. So before spending a fortune, it's ideal to do some homework first.
Below we have listed a couple of potentially strong locations in different cities of Pakistan:
Karachi
"The city of light" is called the heart of real estate investment. The biggest city of Pakistan has numerous housing colonies and societies that make it an ideal investment home. Apparently, all the big names in real estate start from Karachi.
Bahria Town Karachi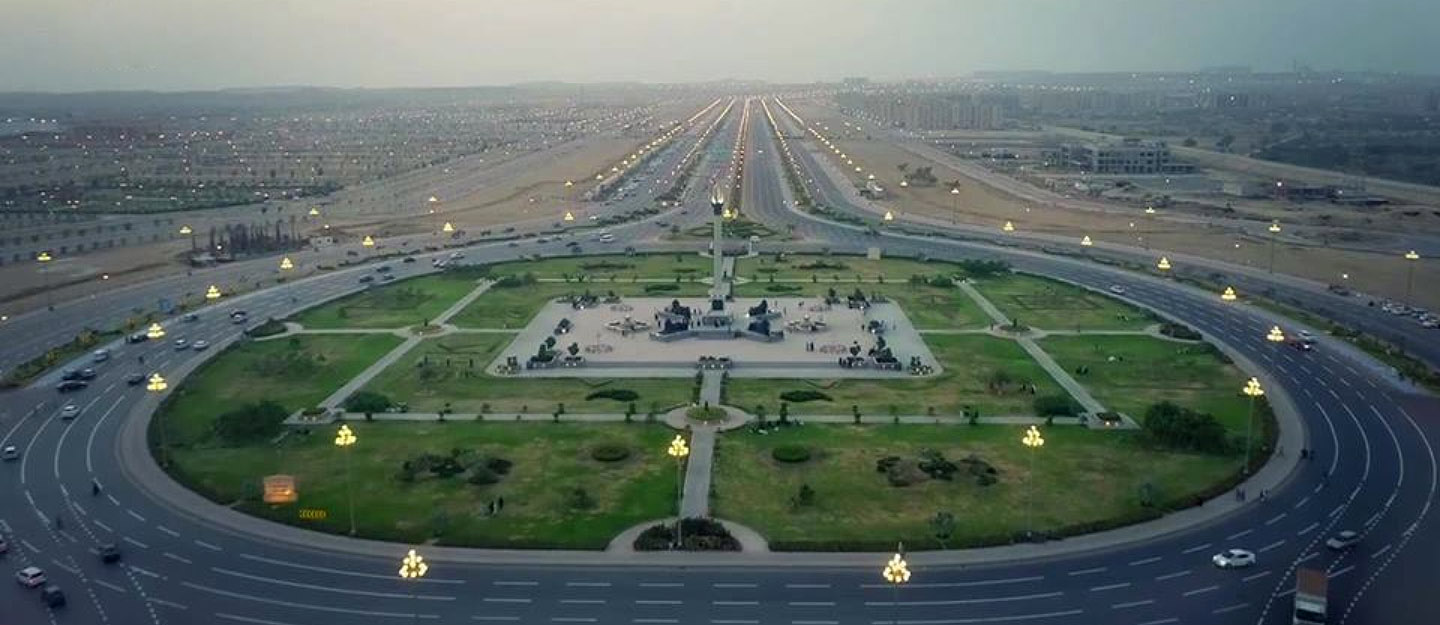 Bahria town Karachi is an iconic name in real estate by Malik Riaz. It is equipped with state-of-the-art living standards: offices, schools, lush green parks, and other necessities. In 2021 current per Sq. /ft. is price 3,295 PKR in the residential area. For instance, 125 square yards plot price lie between 34 to 47 hundred thousand PKR.
Whereas rental properties stand between 45k to 55k PKR per month.
DHA Karachi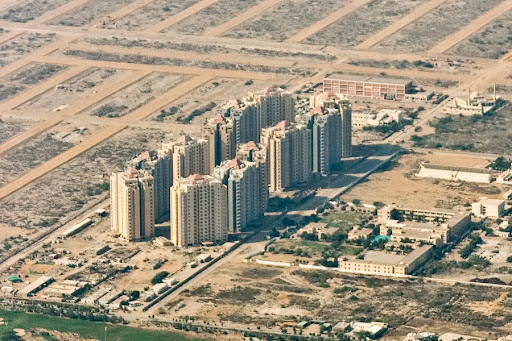 The second exclusive location in Karachi is DHA. Additionally, this housing authority delivers a world-class living experience. DHA is considered a favorite by overseas Pakistanis. In 2021, current per Sq. /ft. is the price is 13,213 PKR in a residential area.
For instance, the 125 square yards plot price stands at 1.5 to 2.5 crore depending on the location and phase.
Whereas rental properties stand between 50k to 70k PKR per month.
Lahore
The heart of Punjab is an all-time favorite not only for locals but for outsiders too. 2021-22 would be an ideal timeline to invest in Lahore as it is continuously evolving and new projects are inflow.
Lahore Smart City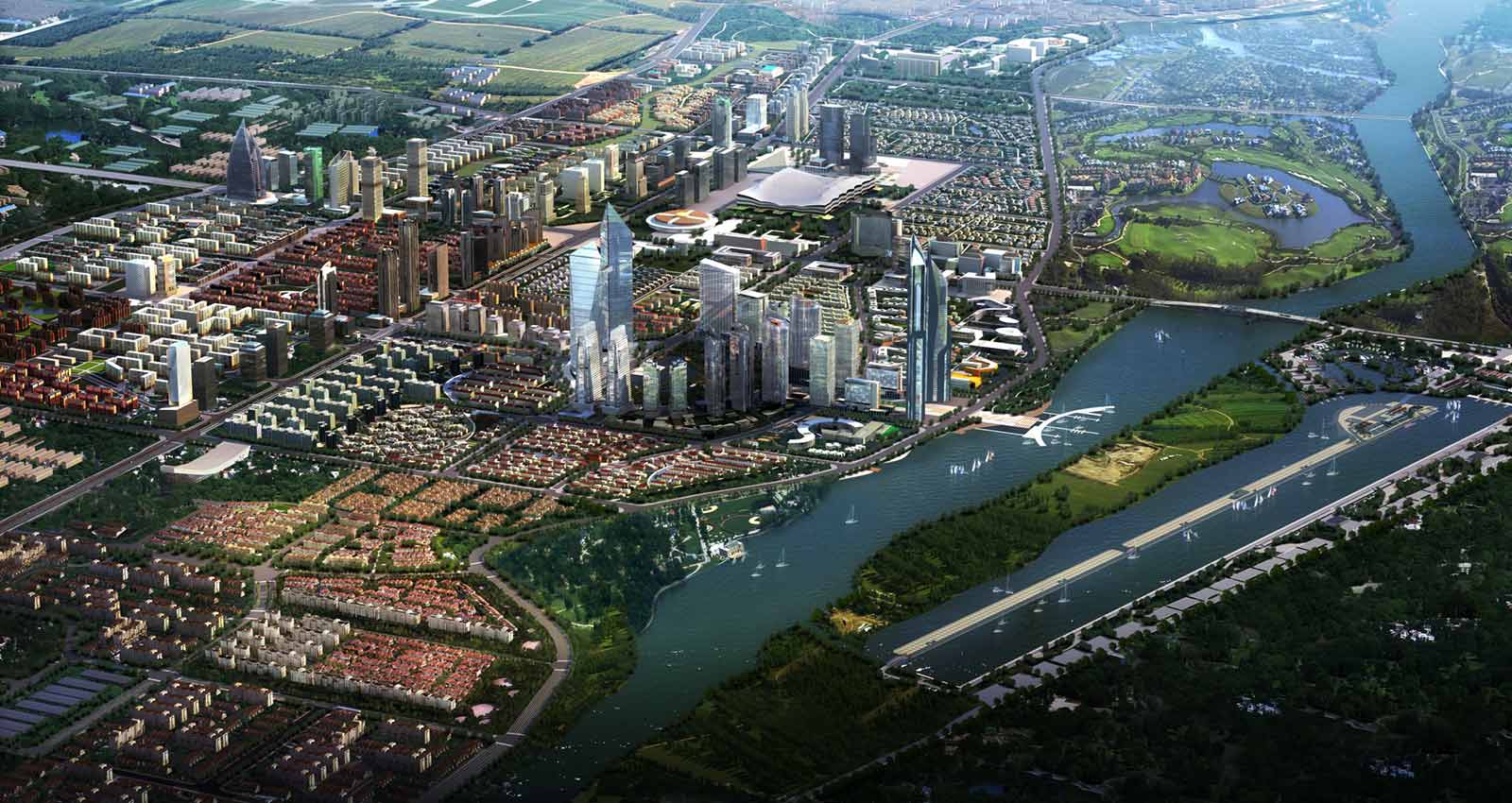 Standing on top of our list is also trending in Lahore by the name of Smart City. This smart city is unique of in-kind as compared to the rest. The calmness and standard of living is parallel to the wishes and dreams of the residents.
In 2021 current per Sq. /ft. is the price is 1361 PKR in a residential area. As a result, 125 square yards plots price lies between 23 to 26 hundred thousand PKR.
Islamabad
The capital city is heaven on earth for Pakistan. Located among the Shakarparian and Margalla Hills, the lush green views take your breath away.
Apparently, Islamabad is considered a hot favorite place for real estate investment. Daily, new residential and commercial projects are on the go.
Taj Residencia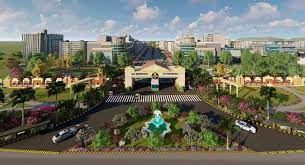 The Taj Residencia is a new and perfect location in federal territory. This project is introduced by the Sardar Group of Companies.
Taj Residencia is located near the CDA Sectors of I-15, I-14, and I-16. The 125 square yards plots price lies between 25 to 35 hundred thousand PKR.
ICHS Islamabad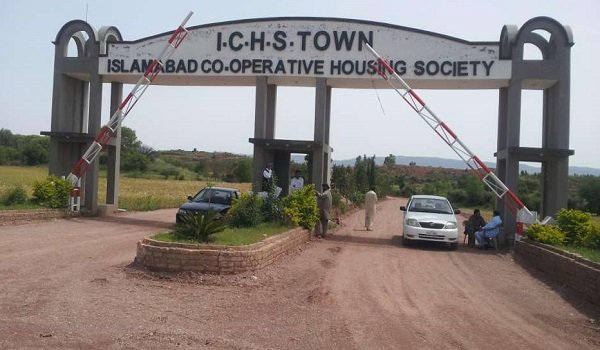 ICHS Islamabad is introduced by both public and private partnerships. This housing society's objective is to provide shelter to socially deprived people like widows, orphans, disabled persons, etc. Also, it is highly appreciated by most overseas Pakistani investors.
Conclusion
To conclude the real estate in Pakistan if not more than gold but surely is equivalent to it. Nowadays in Pakistan, a large sum of people's earning source is real estate. Invest in real estate by selling one plot or two and your living standard meets with millionaires. So why not invest in land and earn from it?
What are your thoughts?