Whether it is Pakistani cinema, Pakistani dramas, our showbiz industry or our modeling industry, we gladly have the biggest stars on Pakistani TV. Moreover, our actors are highly enthusiastic, skillful, talented, and experienced. Most of them are world-renowned. Need I say more?
Creating a shortlist of just 12 biggest stars in our industry is as hard as it sounds. I have so many names in my mind and I feel bad leaving them out.
However, the list of names shared with you below is truly inspiring. Thus, they definitely need a big round of applause for their efforts in making our media industry stand out globally.
Fawad Khan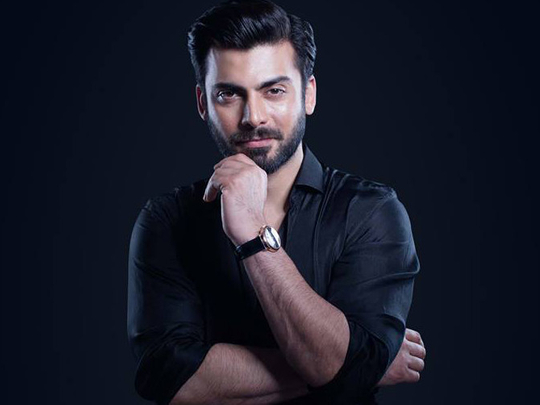 A brilliant screenwriter, producer, singer and an even better actor; Fawad Khan has paved his way in the Pakistani media industry like no other. He initiated his acting career from a cool sitcom 'Jutt and Bond'. Afterward, he formed a famous alternative rock band named Entity Paradigm, famously known as EP. While he was the lead singer, his sitcom co-stars were the other band members.
EP saw a boom in early 2000's and their album Irtiqa became everyone's favorite car cruise songs on repeat. Later, Khan aced his first feature film 'Khuda ke liye' by Shoaib Mansoor. Afterward, he kept adding successful dramas, movies, commercials and modeling shoots for renowned brands under his belt.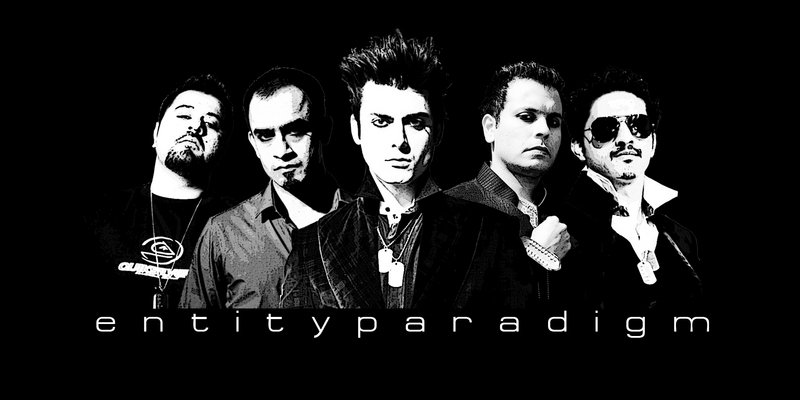 His top accomplishments are Humsafar, Zindagi Gulzar Hai and Bollywood's Khoobsurat as well as Kapoor and Sons.
Fawad Khan has won numerous awards and is still working in the media industry.
Mahira Khan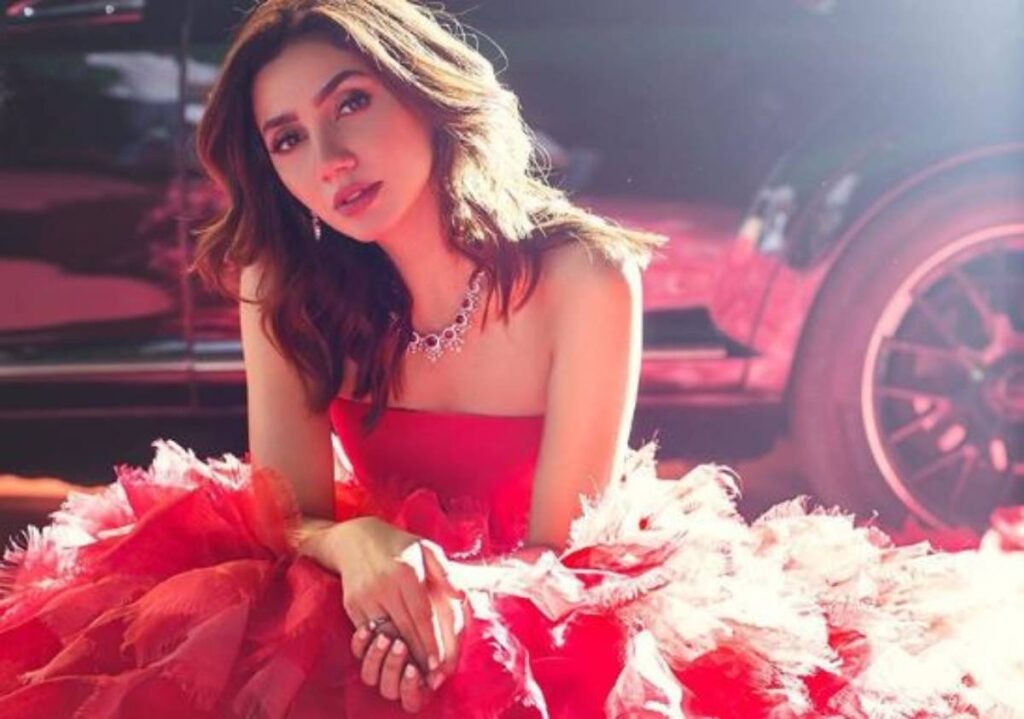 It will not be an exaggeration if I say that Mahira Khan is ruling the Pakistani industry since years. Indeed, she is one of the biggest stars on Pakistani TV since she aced the role of Khirad in Humsafar (drama series by Momina Duraid).
Surprisingly, Mahira Khan began her journey as a VJ in 2006. Later, in 2011 she appeared in her first feature film 'Bol' and gained the spotlight instantly. Same year, she did her first drama series Humsafar and became the talk of the town. Then onwards, Mahira Khan climbed the ladder to success and stardom and has stood her ground since.
Fahad Mustafa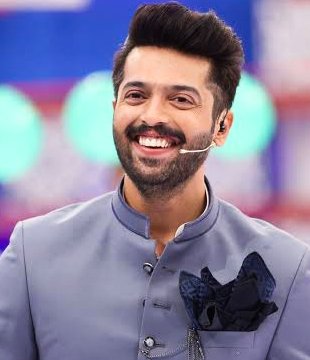 Fahad Mustafa is another gifted actor who can easily make the cut for biggest stars on Pakistani TV. Currently, he is hosting a game show (Jeeto Pakistan) on ARY Digital. It's my favorite show!
Apparently, he has worked in various drama series, motion pictures, and feature films. Additionally, he has also produced a dozen shows under the banner of Big Bang Entertainment. He will always be remembered because of Namaloom Afrad and Main Abdul Qadir Hoon. He is witty, funny and cool.
Ahsan Khan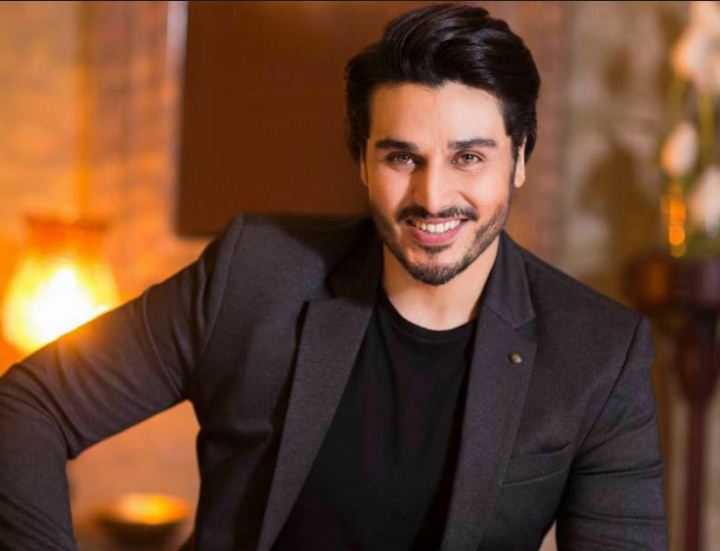 Ahsan Khan was born in 1981 in London, England. Interestingly, he stepped in the media industry when he was just 17 years old. His comfort zone includes hosting reality shows such as Bol Nights with Ahsan Khan and Ramadan transmissions.
However, he recently won an award for choosing a villainous role in Udaari and rightly so. He was cruel and his dialogue delivery was great.
Ahsan Khan has been a part of the Pakistani television since 1998 and we believe he still has a long journey ahead of him.
Saba Qamar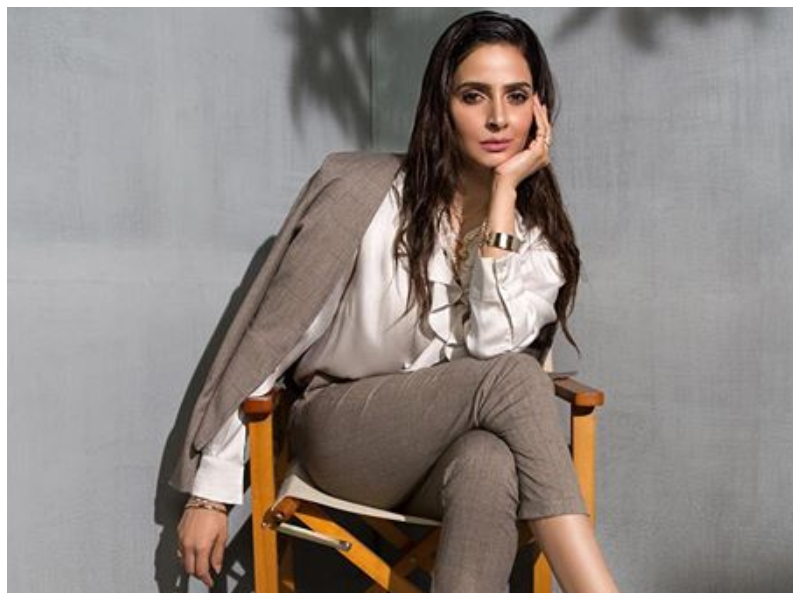 Beautiful, elegant and decent are a few words that describe Saba Qamar best. Apparently, she is one of the highest earning actresses of our industry. Moreover, she was awarded with the prestigious 'Tamgha-e-Imtiaz' in 2012. She has also won a dozen Lux style awards, PTV awards and Hum TV awards. Beat that!
It is safe to say that Saba Qamar is an outstanding actor who is skillful, has a perfect dialogue delivery and screen presence.
Zahid Ahmed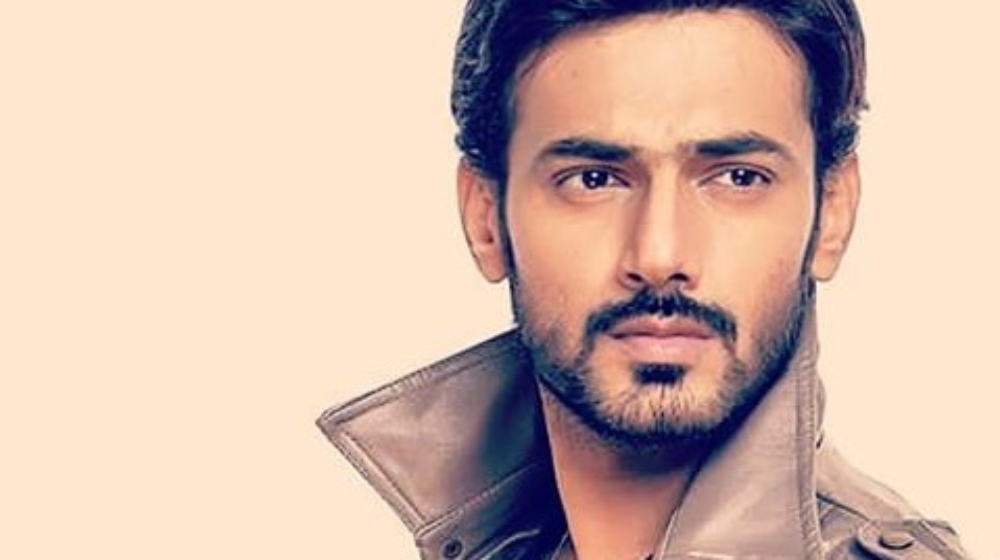 I know Zahid Ahmed from a stage play in Islamabad directed by Shah Sharabeel, named 'The Phantom of the Opera'. He made his stage debut in 2006 and played loads of stage shows. He had A-plus acting skills back then, and now that he has became a professional Pakistani actor, you can well imagine what his skill set allows him to do!
The dude used to be a RJ in 2002. I still remember listening to his shows on my way to the university. Later, he became a professional voice-over artist and Sultana Sidiqui herself asked him to join the media industry. Hence, he made his drama debut in 2014 and gained utter recognition and love from his audience.
He recently played a difficult role with split-personality in Ishq Zahe Naseeb and won everyone's hearts. Checkout a powerful scene and witness his outstanding acting skills.
Hira Mani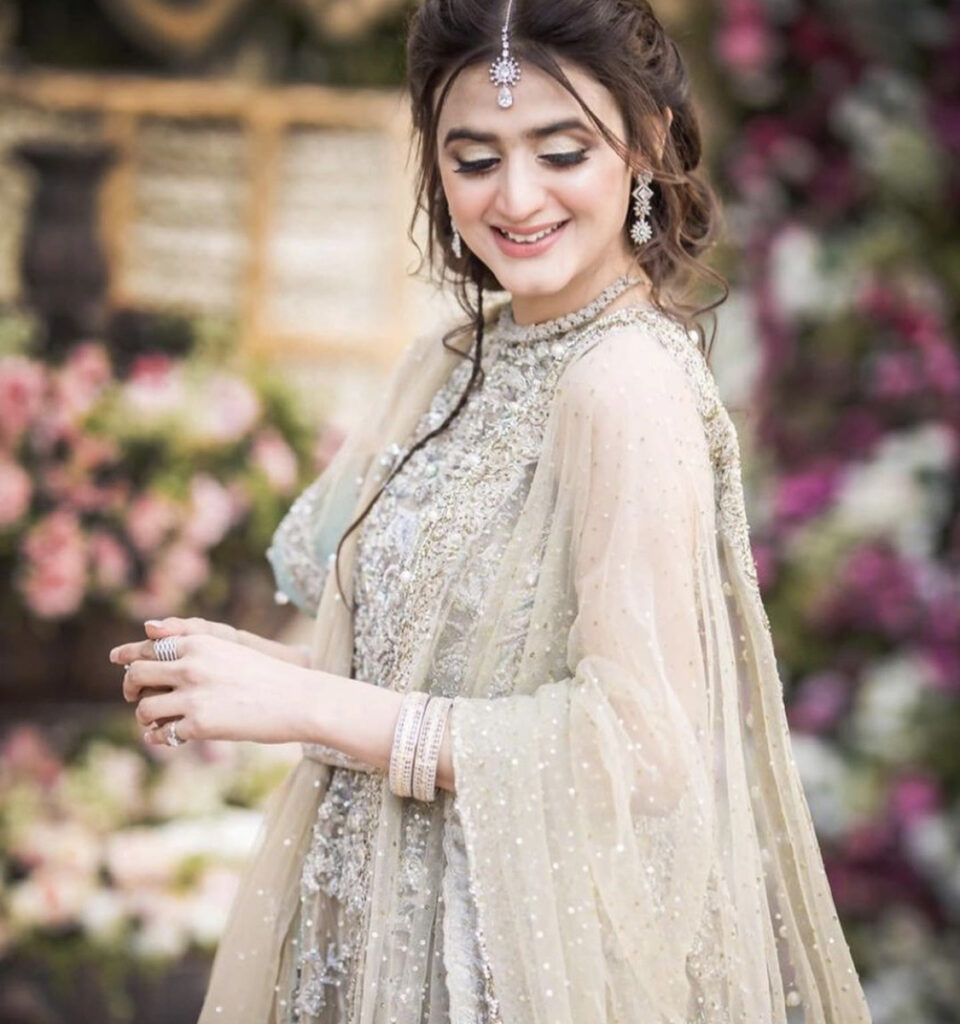 Hira Mani was a VJ in 2010 and she jumped to become a TV host at Hira Mani show a year later. Interestingly, Hira made her acting debut alongside her husband Mani in 2013 and the couple became super hit.
Hira Mani is a superb drama actor who really gels in all her roles. If you haven't seen her dramas, go watch Kashf, Ghalati , Do Bol and Bandish.
Sajal Aly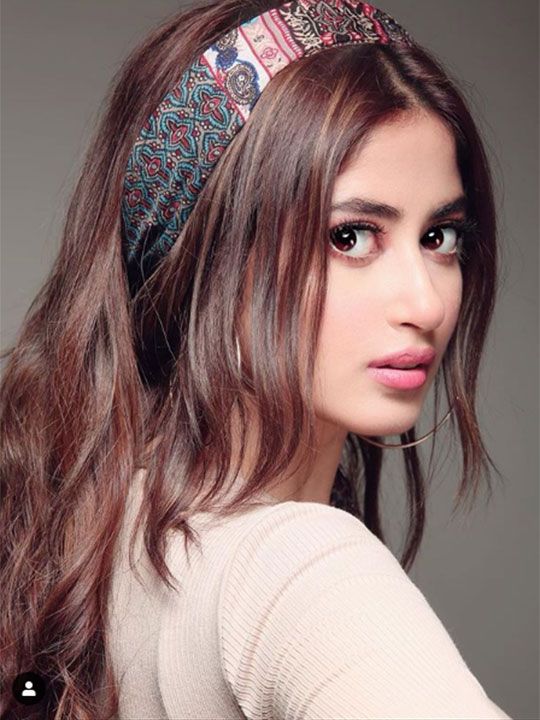 Sajal Aly made her on-screen debut in 2009 in the drama series 'Nadaniyan'. However, her role was small. Apparently, a 2015 drama production 'Khuda dekh raha hai' made her high-flying and then onwards she played prominent lead roles in feature films and Pakistani dramas.
The cute actress has won 5 awards for best actress and best onscreen couple with Bilal Abbas.
Additionally, Sajal Aly tied the knot with Aad Raza Mir this year and celebrated a small, quarantine wedding in the light of Covid-19.
Ayeza khan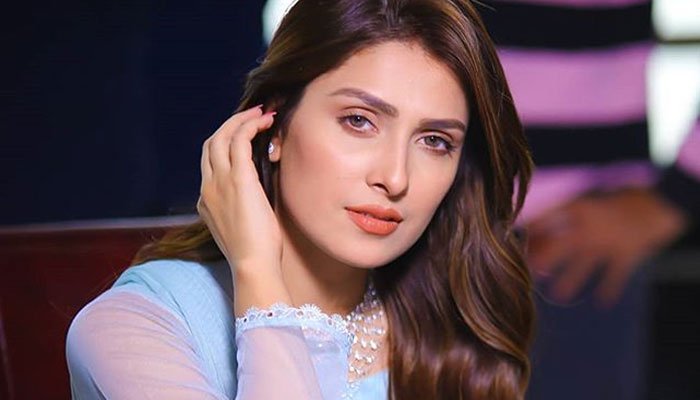 Ayeza Khan is known as the beauty of the Pakistani media industry and I agree with it. She is charming, decent, sweet and easy to work with. However, her real name is Kinza Khan and she is married to Danish Taimur, who is also an actor.
She began her career as a supporting actress in various drama series from 2009. However, she landed her first lead role in Tootey Huye Per (2011) and gained the spotlight. Her highlighting performances include Pyarey Afzal, Mere paas tum ho and Mere Mehrbaan.
Sanam Jung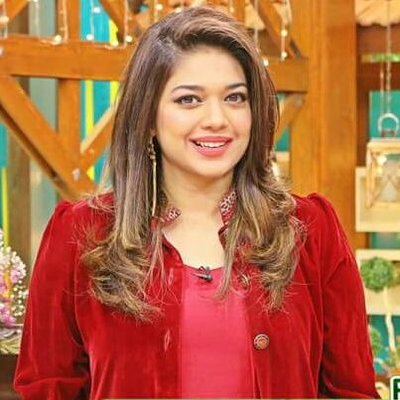 Sanam Jung stepped in the media industry in 2008 as a VJ while she was studying for her BBA. 2 years later, she made her debut in Dil e Mumtaz and won the Hum Award for the best television sensation (female).
She shines bright on the television screen with her natural talent and I simply love how flawlessly she delivers all her dialogues. Additionally, she hosted the Hum TV morning show (Jaago Pakistan Jaago) for years. Above all, she is a wonderful mother and balances her work and family life tremendously.
Iqra aziz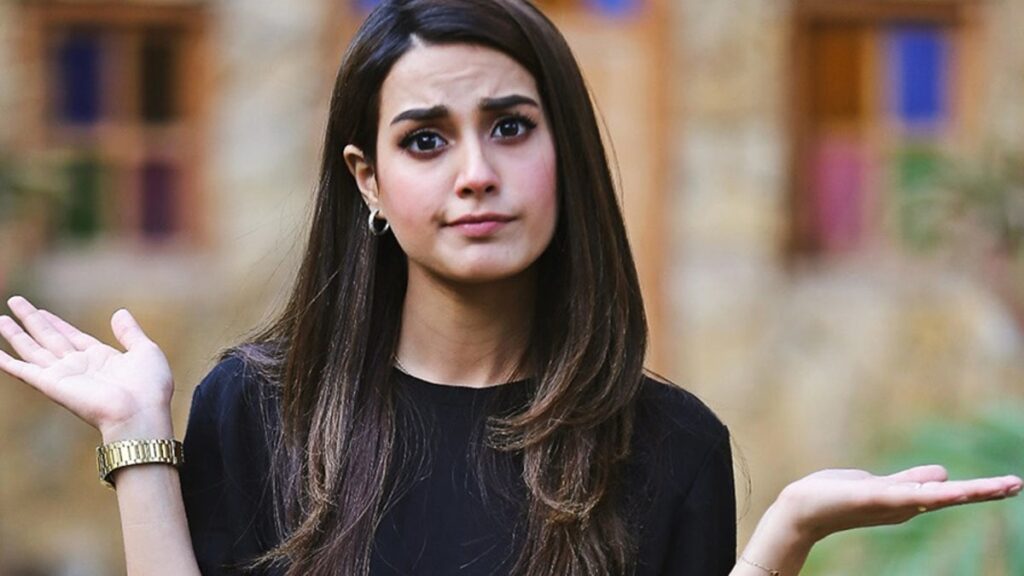 Iqra Aziz is bubbly, funny, and super cute. She recently became one of the biggest stars of Pakistani TV because of her impressive screen presence. Sadly, she lost her father at a young age and was raised by her mother single-handedly.
In an interview, she mentioned how difficult it was for the family of 3 to sustain a good living standard because of the financial crisis.
Iqra Aziz entered the industry as a commercial model at the age of 14 and paved her way into dramas. Choti si Zindagi, Suno Chanda and Ranjha Ranjha Kardi are her top Hum TV drama series.
Hania Amir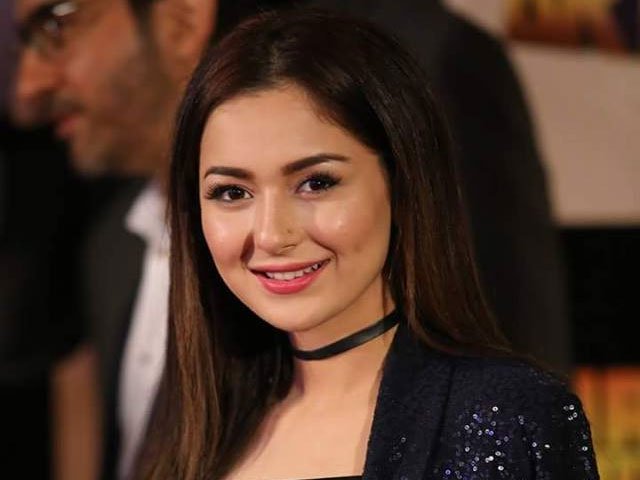 Hania Amir is a 23 year old newcomer in the Pakistani media industry. Surprisingly, Hania made the cut in an extraordinary way. In sum, she uploaded various Dubsmash videos on her social media accounts, which caught Imran Kazmi's (producer) eye. Thus, they got acquainted and he cast her in his film Janaan in 2016.
All the fans fell in love with Hania's innocent face, her natural acting talent and that began her career. Later, she opted for 5 other feature films and a dozen drama series.
Amazingly, Hania has already scored 2 big awards at such a young age. We all feel she will do wonders in this industry.