Lahore is a foodie's hub and everyone knows that Lahore and Biryani is the best marriage that ever happened. Both the words sound like the best pair, right?
Lahoris love Biryani of all sorts. Whether it is with Aloo, without Aloo, is spicy, is cooked with a Sindhi, Bombay, or simply the traditional recipe. Hence, this scrumptious cooked rice with different herbs is a delicacy everyone craves for.
Therefore, it is safe to state that you can find different variations of Biryani at awesome Biryani spots across the city. Continue reading to find out where you can grab a plate of the style of Biryani you prefer.
Dogar Restaurants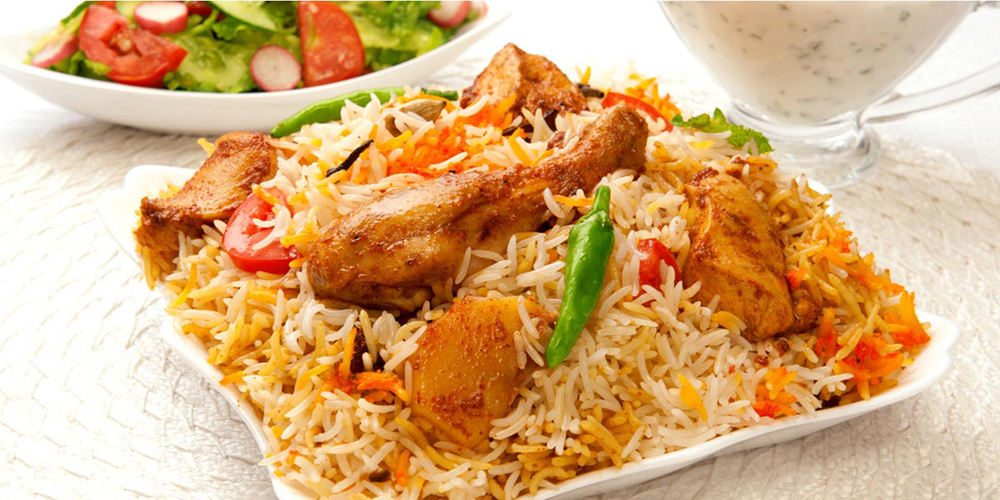 Dogar restaurants are scattered across Lahore and serve the best biryani in town. The ever growing chain has more than 10 outlets and it serves and also delivers at your doorstep.
Interestingly, Dogar specializes in biryani of unique flavors. You can easily choose from Sada Biryani (plain) and spicy chicken biryani. Moreover, you can purchase a full plate if you have the stomach for it or you can always order a half plate if your appetite is less.
Equally important, the taste is out of this world. It is spicy, flavorful and not oily at all.
Biryani Express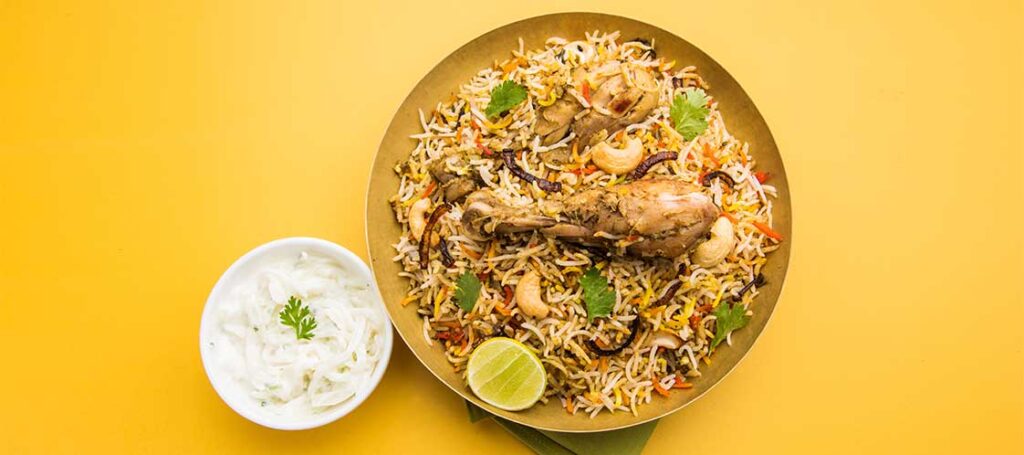 Biryani Express is one of the most famous spots for Biryani in town. Apparently it is super affordable, easily accessible and can be bought any time of the day.
Interestingly, these Biryani experts master biryani including mutton, chicken Mughlai, and even Sindhi recipes. Most often, Biryani Express is the first choice when your taste buds crave aromatic desi Biryani.
Student Biryani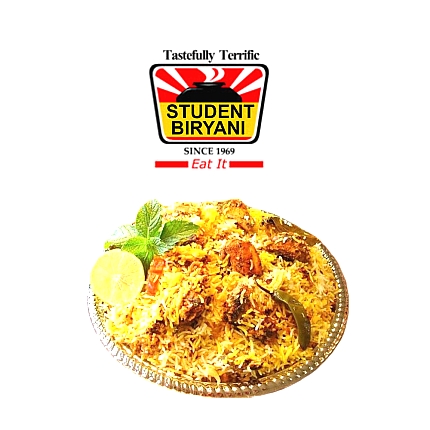 Firstly, the name is super catchy. Don't you agree? Student Biryani is highly praised for its unique taste. Interestingly, the tantalizing taste brings all the locals to the yard.
Apparently the brand started in 1969 in the middle-east and spread its outlets across Pakistan as well. Here, you can find more than just Biryani. They offer delicious Pakistani cuisines such as seekh kabab, gola kabab, Reshmi chicken kabab, fish fingers, chicken BBQ options and lots more.
You can find their main outlet in Fortress Stadium Lahore.
Waqas Biryani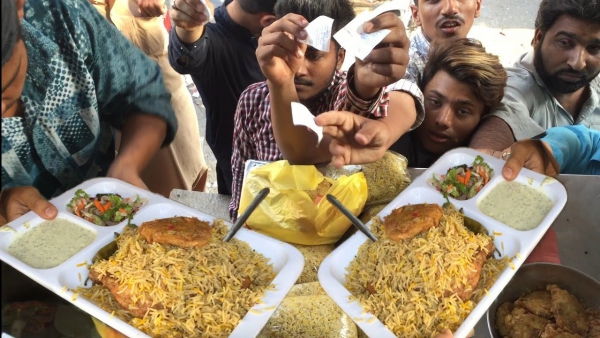 Waqas Biryani specializes in street style, mouth watering warm biryani you simply cannot miss. While it may not be the ideal place to sit and eat at, however, is the best place to pick up a plate from. Moreover, you can always order a plate and sit in the car and enjoy the treat.
Experts at Waqas Biryani really know what they are doing. They cook huge pots (Daig) of briyani twice day to cater to hundreds of hungry locals. Indeed, they have stood ground when it comes to marking their name in the list of best biryani in Lahore.
Nova Biryani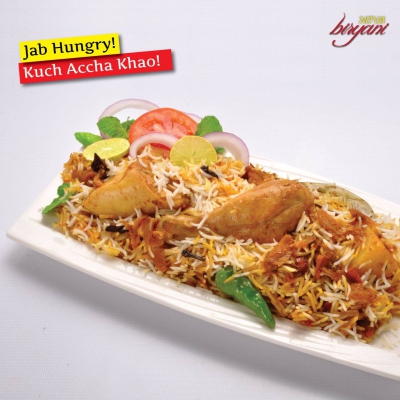 Nova Biryani takes your taste buds to heaven with their special traditional flavors. Apparently, the chefs hand pick vegetables and herbs from the market to make sure the quality stays intact. Moreover, they serve biryani in hygienically packed boxes.
This unique Biryani hub plays with different meats, different herbs and masalas to offer out-of-this-world taste. The best part is that their Biryani is freshly cooked, perfect for dinner or lunch. You can find Nova Biryani in Johar Town.
Karachi Biryani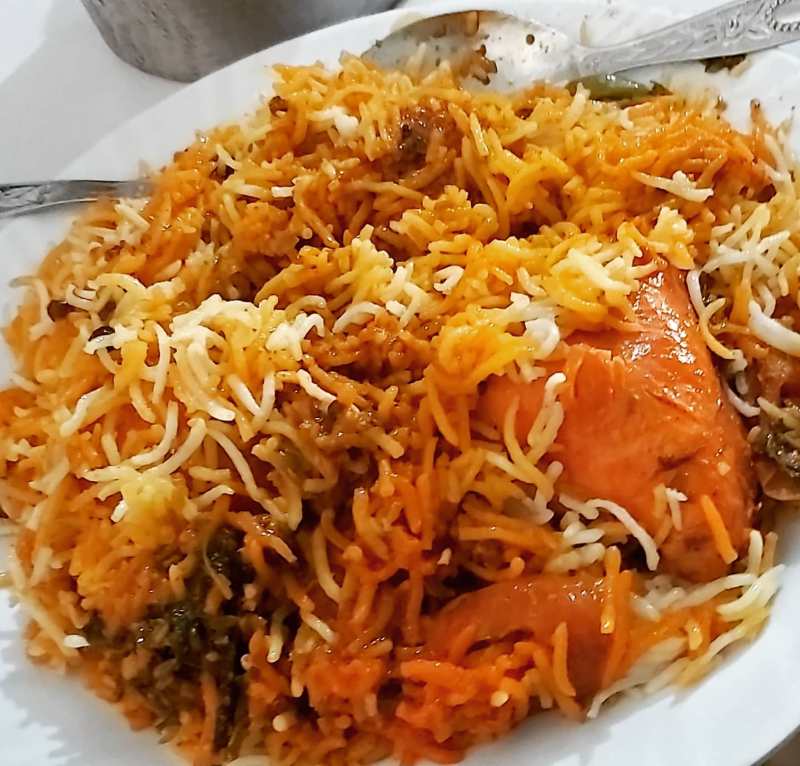 Karachi Biryani is ideal for Sindhi Biryani fans. The aromatic biryani is full of rich Sindhi flavors and the meaty taste of chicken truly gives your taste buds a treat.
The best part is the price. It is super affordable and leaves you wanting more every time. Apparently they specialize in chicken briyani but also offer special combos.
Monal Restaurant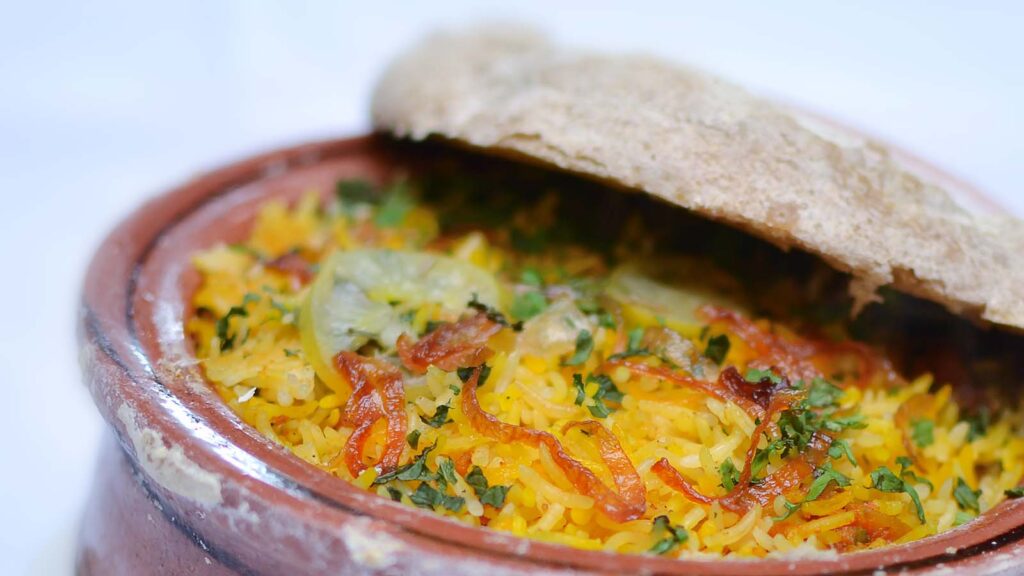 The Monal Restaurant is famous for being situated on the Margalla hills in Islamabad. The scenic beauty of the mountains and city lights beneath the sitting area attracts tourists from all around the globe. Moreover, the famous Monal Restaurant offers the best quality food prepared by experienced chefs.
While their menu is vast, what's best here are the Pakistani dishes because of their authentic recipe. Coming back to Lahore, Monal restaurant also opened up on the rooftop not long ago and all the Lahoris went crazy.
Again, the view from this rooftop restaurant is awesome while the food is totally delectable. The Monal offers ala carte menu, lunch and dinner buffers and individual platters.
They specialize in Biryani, Chicken Handi, BBQ, cheese naans, and other awesome dishes. Be sure to get a taste when you visit Lahore.
Biryani Hut
Biryani Hut is located in Gulberg and it offers a nice dine-in spot while you can always choose to take away too. Again, as the name suggests, this restaurant offers delicious Biryani with chicken, beef, aloo, or plain. It is affordable, hygienic, and recommended.
Biryani King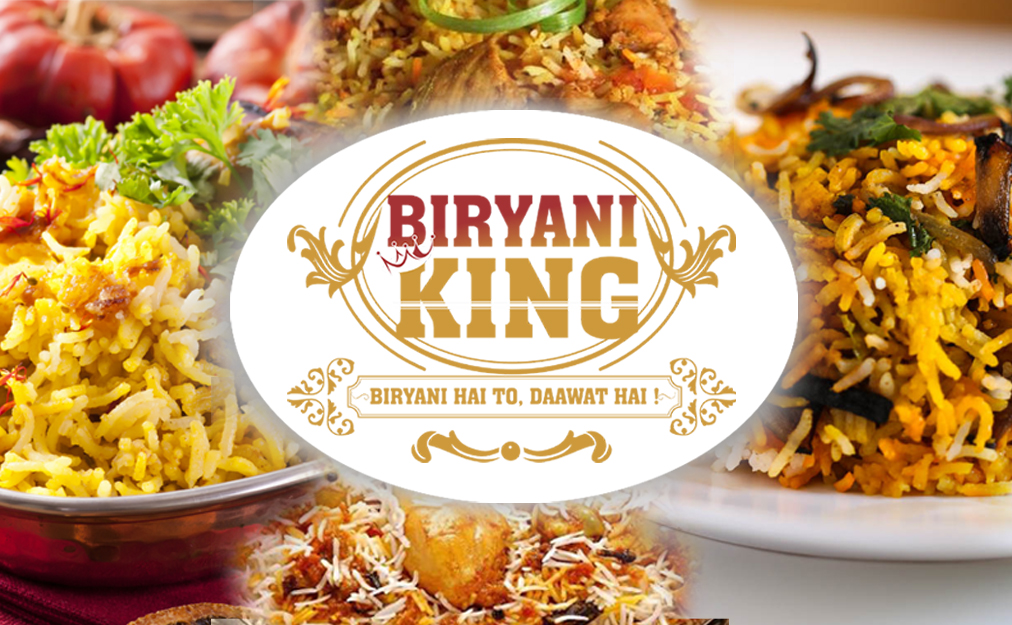 Biryani King takes inspiration from both east and west to prepare their special biryani. Located at Shadman market, Lahore, this restaurant gets hundreds of customers on a daily basis.
Moreover, Biryani King also offers other Pakistani and Continental cuisines to its customers.