Believe it or not, choosing a restaurant for an event is a daunting task. From checking out the location to calculating the budget, from wanting a good ambiance to knowing your friends will enjoy it; so many questions need to be answered before you make the right choice.
Today, I'll make it easy for you and name the top places you can celebrate a get-together, a small party, or even a special event with your friends and family. However, this list is ideal for small parties. I prefer Farmhouses for the open feel for a larger gathering.
Café X2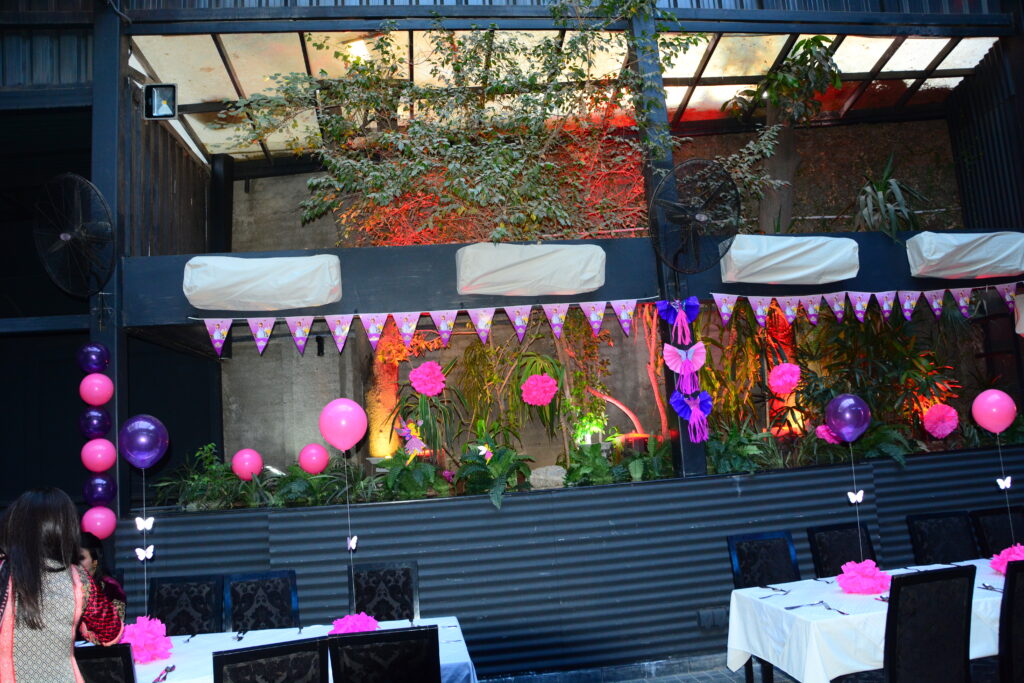 Café X2 is my personal favorite because its hi-tea is super scrumptious. Moreover, the café offers different cordoned-off locations within the vicinity to book your venue. They offer the 'Platform' which can easily cater to up to 80 people. The other areas are also beautiful, both indoor and outdoor.
You can celebrate your company's success, do an exhibition for the public, throw a huge birthday party or simply invite a few friends for hi-tea. You will love the ambiance for sure. Moreover, you can hire any vendor for your party décor. While they offer an in-house vendor, however, if you want someone else, they do not raise any issues.
The Otus Rooftop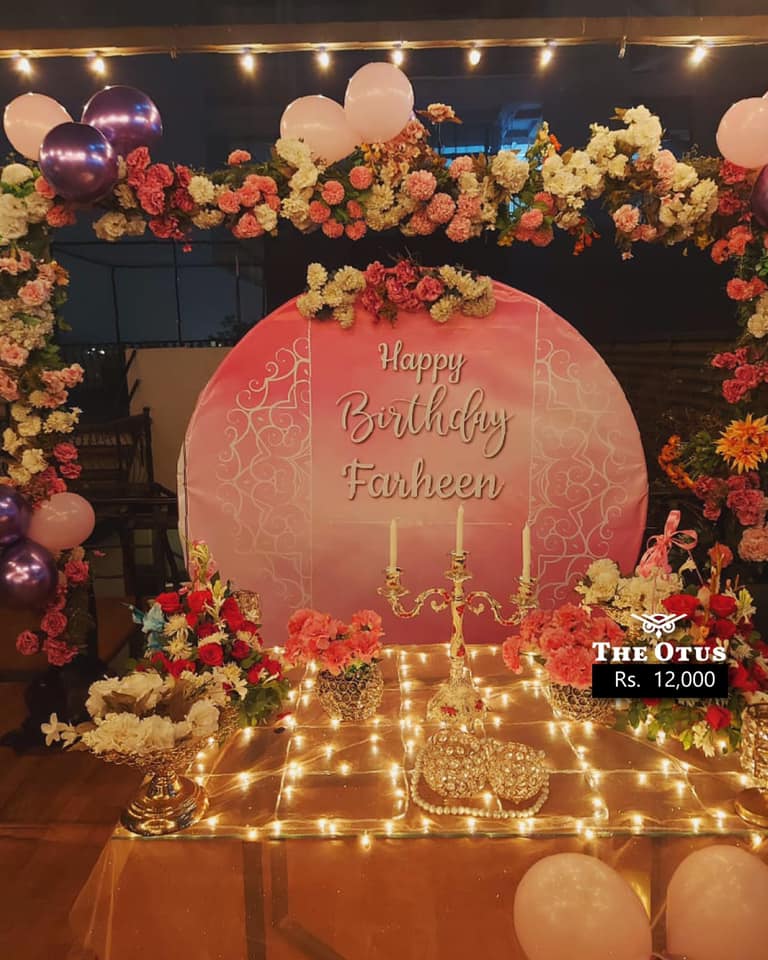 This surely secures the second place in our list because The Otus Rooftop is one of a kind. Interestingly, they offer gorgeous, out of the box and totally festive décor that takes your whole event up a few notches. Moreover, the prices for the décor vary depending on your budget, the number of guests, and the sort of occasion you want to celebrate.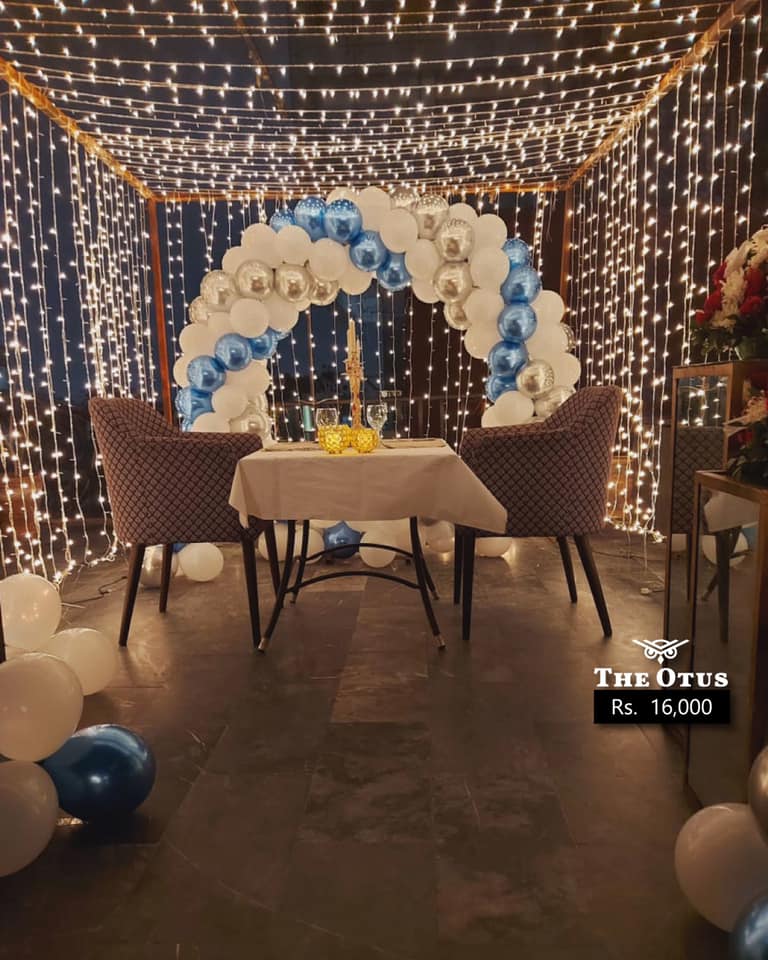 From floral loop back rings to panaflex backdrops, balloon garlands, magical lights, fairy lights, flower baskets and so much more. You can choose your favorite decor from their album and tweak it according to your taste.
The décor starts from pkr.8000 and can go up to 25,000. Their food is also nice. The rooftop offers a breezy atmosphere. Hence, an ideal place for your next party.
Uptown LA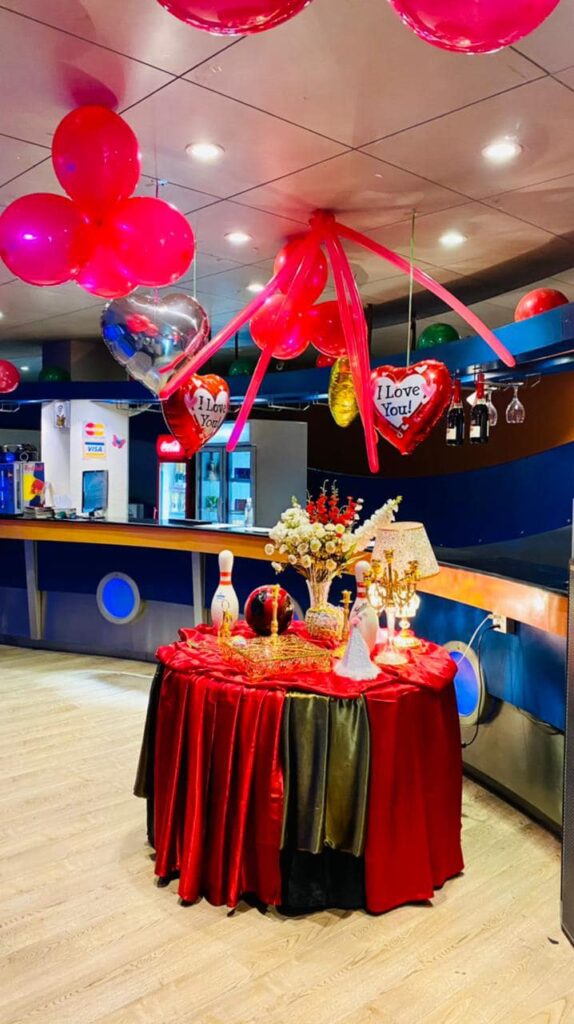 Whatever the occasion, Uptown LA is the best for a party if you want to celebrate and play bowling. Get mega-bunch coupons and make teams or play singles. Moreover, there's ample space to sit, chat and eat while your friends bowl, and maybe you can keep a prize for the winning team?
The food menu is casual and you can order pizzas, burgers, sandwiches and much more. Interestingly, you can also ask for a nice setup or décor in the corner to make it look special.
The Monal Lahore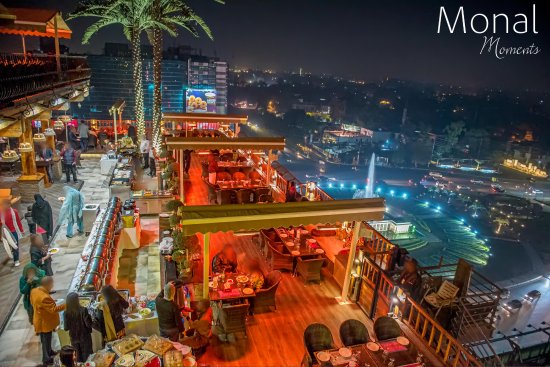 If desi vibes are your thing, The Monal Lahore is perfect for you. In fact, this is a rooftop eatery as well. You can choose the outdoor terrace or book the indoor venue.
The food takes full marks. You can go for ala carte or hit the buffet. Décor is entirely up to you and they will help you set up according to your taste. I'd recommend this place for older people celebrating their anniversary or promotion parties.
Andaaz Restaurant
Andaaz Restaurant is unique when it comes to its ambiance as it is located in the historic walled city of Lahore. Indeed, it is beautiful and the view it offers is even greater. Hence, ideal for special events such as the first anniversary, Valentine's Day, special announcement party, or others.
Andaaz brings a throwback to authentic Pakistani cuisine. However, the prices are slightly hefty. If you haven't visited this place yet, do check it out.
Cosa Nostra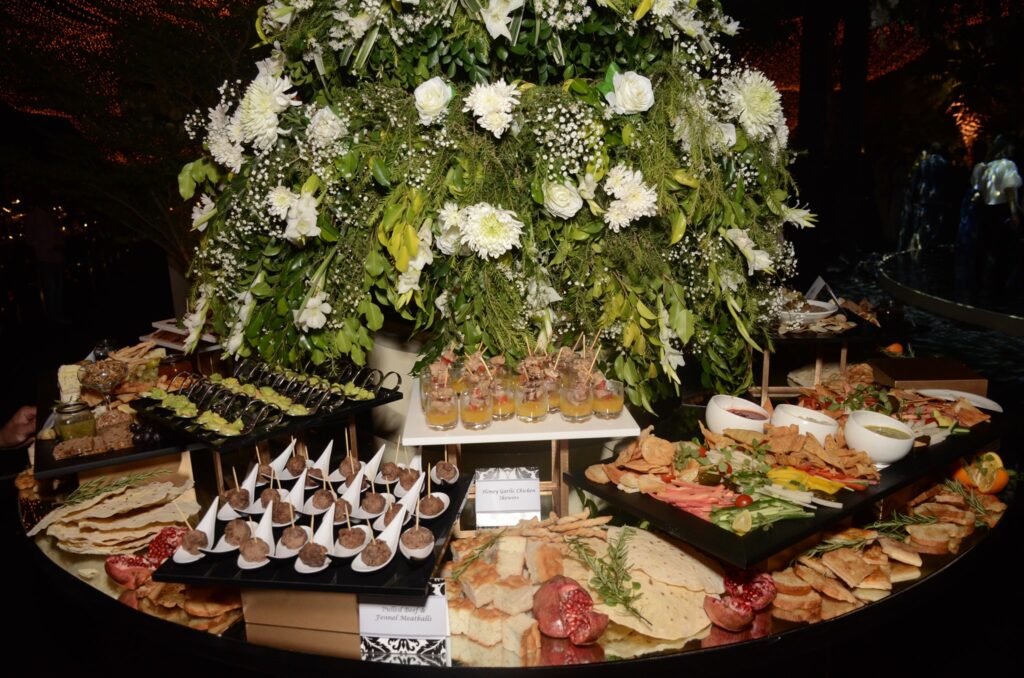 It is a nice, happy-go-lucky café with a casual atmosphere ideal for the younger crowd. Cosa Nostra offers continental cuisine and the prices are pretty competitive. Moreover, you can book your area according to your number of guests and the staff will arrange the seating.
Rina's Kitchenette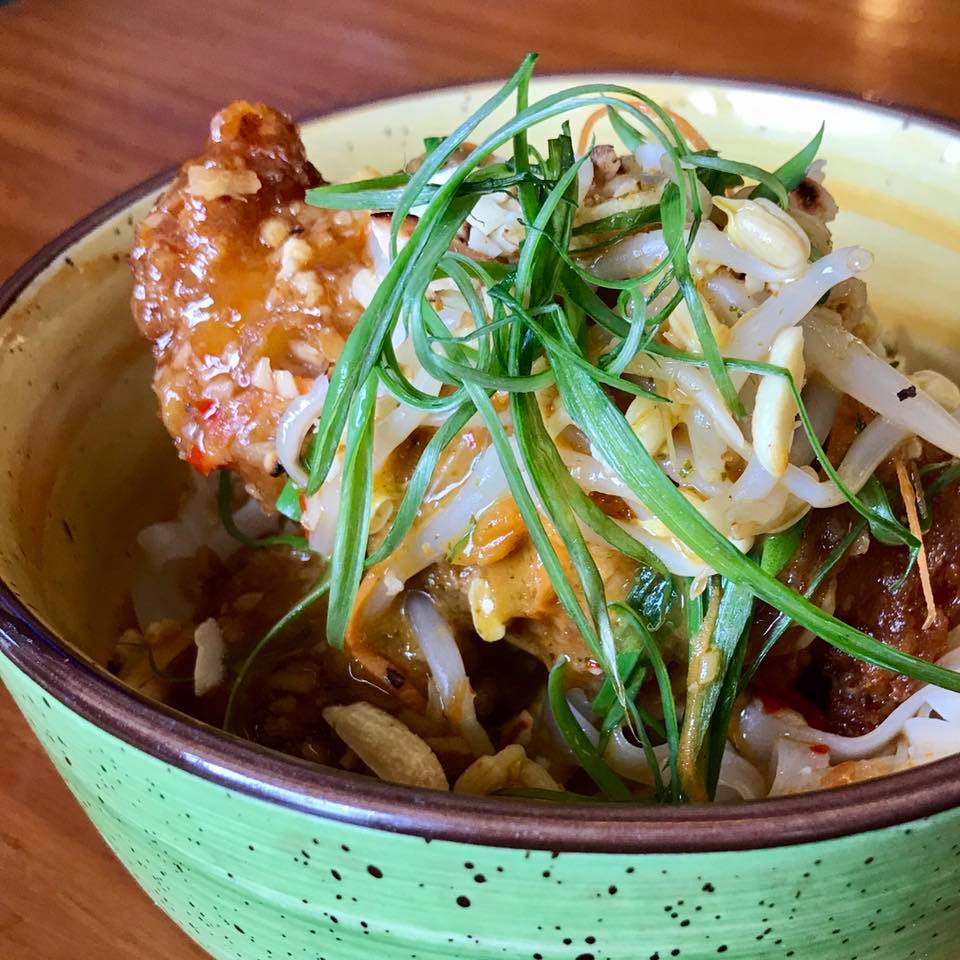 Firstly, the food is too good to miss. Secondly, the atmosphere is casual, fun, and ideal for the younger crowd. The area is small, hence it is ideal for small gatherings. The area can hold up to 20 people at max, so plan your party wisely.
Mem Saab Lahore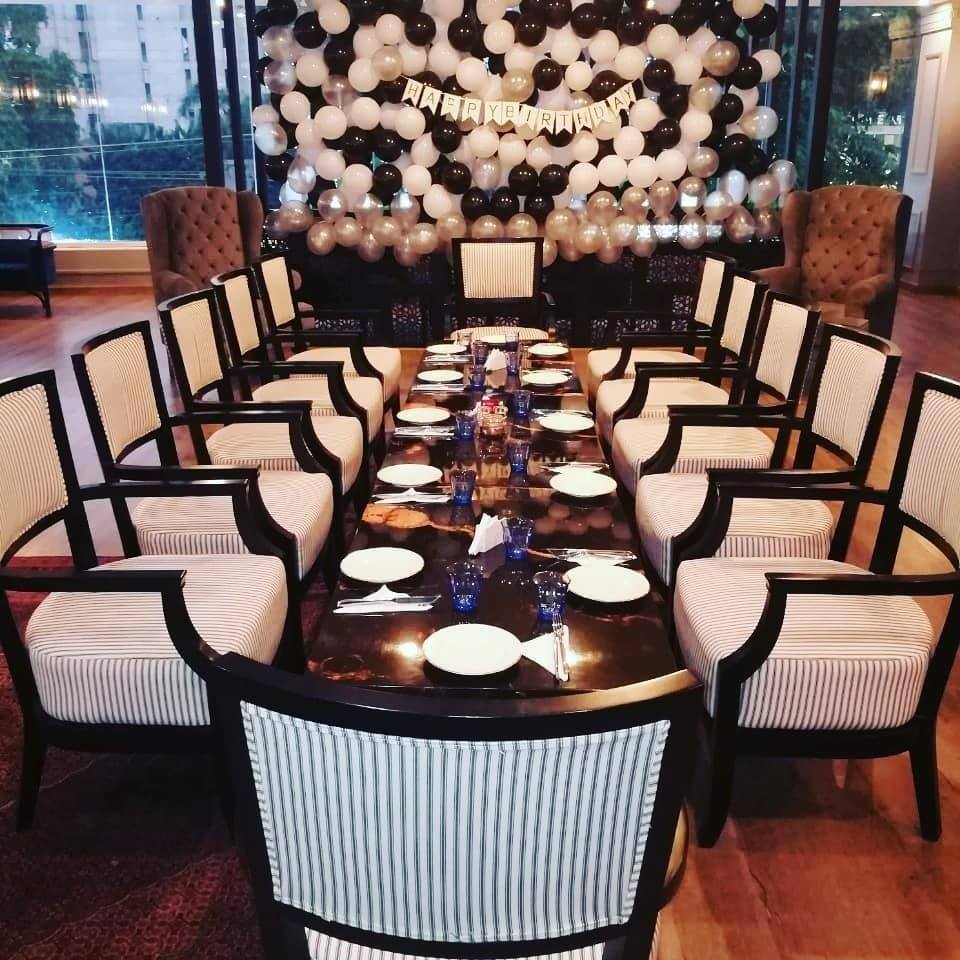 Relatively new to the scene, Mem Saab Lahore caters to women of all ages and gives them wonderful protocol. Moreover, you can choose your favorite cuisine from their detailed menu. Located on the Mehmood Kasuri Road, this place is perfect for a ladies' function.
Options Café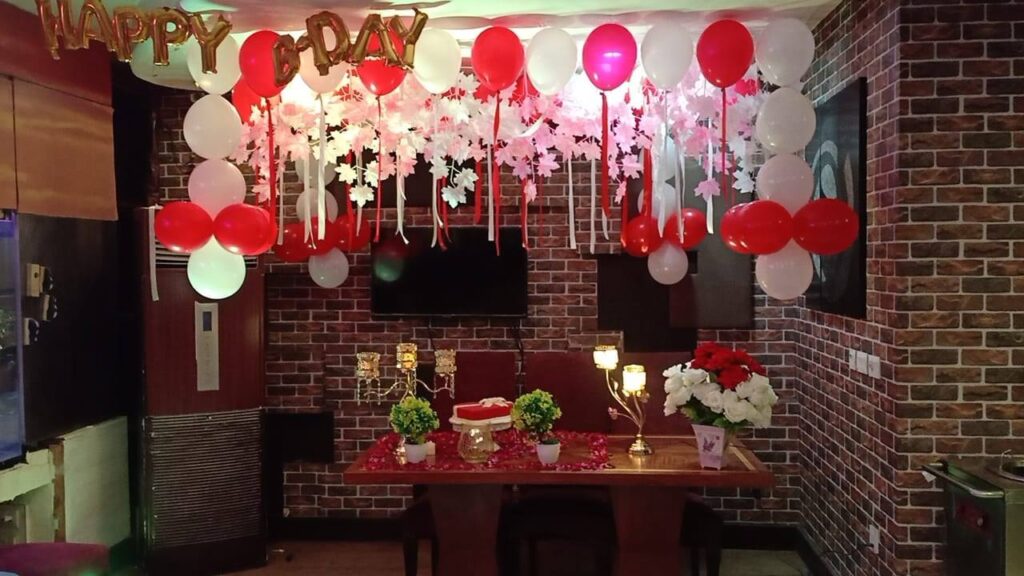 As far as décor is conserned, Options Café offers a variety of styles you can choose from. Moreover, their birthday celebration package begins from only pkr.3000. They also offer discounts, so be sure to check that out before booking.