Reach for the sky, as Woody from Toy story says or better yet, 'To infinity and beyond' from Buzz Lightyear!'
Indeed, this is what Kainat Junaid has done. Showcasing your talents and skills is no mean feat. In fact, it becomes even more complicated if you are a woman in a male-dominated society.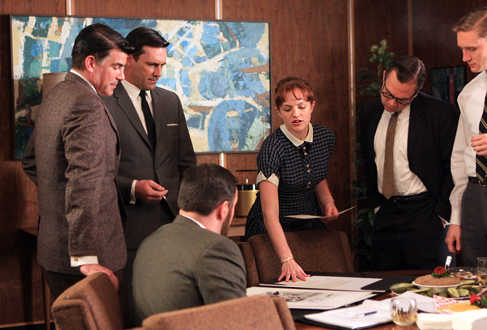 Who is Kainat Junaid?
Hailing from Khyber Pakhtunkhwa, a relatively conservative part of our country, Kainat Junaid had her fair share of hurdles. However, she did not let them stop her. Being the daughter of a serving squadron leader at PAF Peshawar further strengthened her resolve.
Interestingly, she has created history in doing so. Moreover, she is not only the first fighter pilot from KPK, but is also the only fighter pilot who will be serving alongside her father.
She is Exceptional
Clearly, Kainat Junaid is an over-achiever and her academics are a testimony to her resilience and hard work. Academically, she was an exceptional student and graduated from Jinnah College, Peshawar with honors in 2019, securing 937 marks.
Turning Dreams into Reality
Apparently, Kainat had always dreamed of becoming a pilot. Fortunately for Kainat, Pakistan Air force started recruiting female fighter pilots for combats in 2003 and the first batch joined the combat services in 2006.
In particular, Kainat was always inspired by the courage of Marium Mukhtar who was the first female pilot of PAF and sacrificed her life in the line of duty.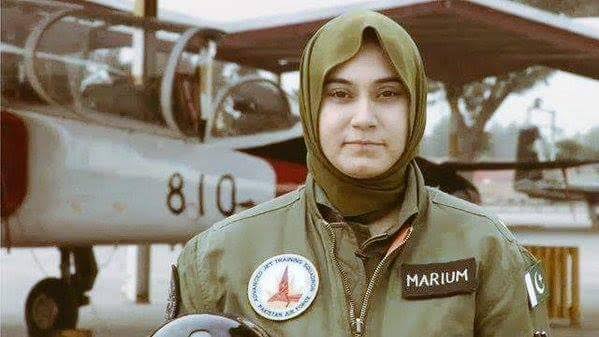 Interestingly enough, out of the 2000 candidates who had applied for three positions in the PAF, Kainat was selected, which reflects her passion and perseverance.
Supporting each other matters
Clearly, the people of Dir are overjoyed and took to social media to felicitate the proud family.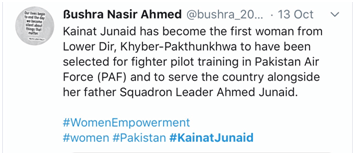 In particular, her father, squadron leader Ahmed Junaid is super proud of his daughter's achievement. He also understands the challenges that his daughter will face as he also served as a fighter pilot in the forces.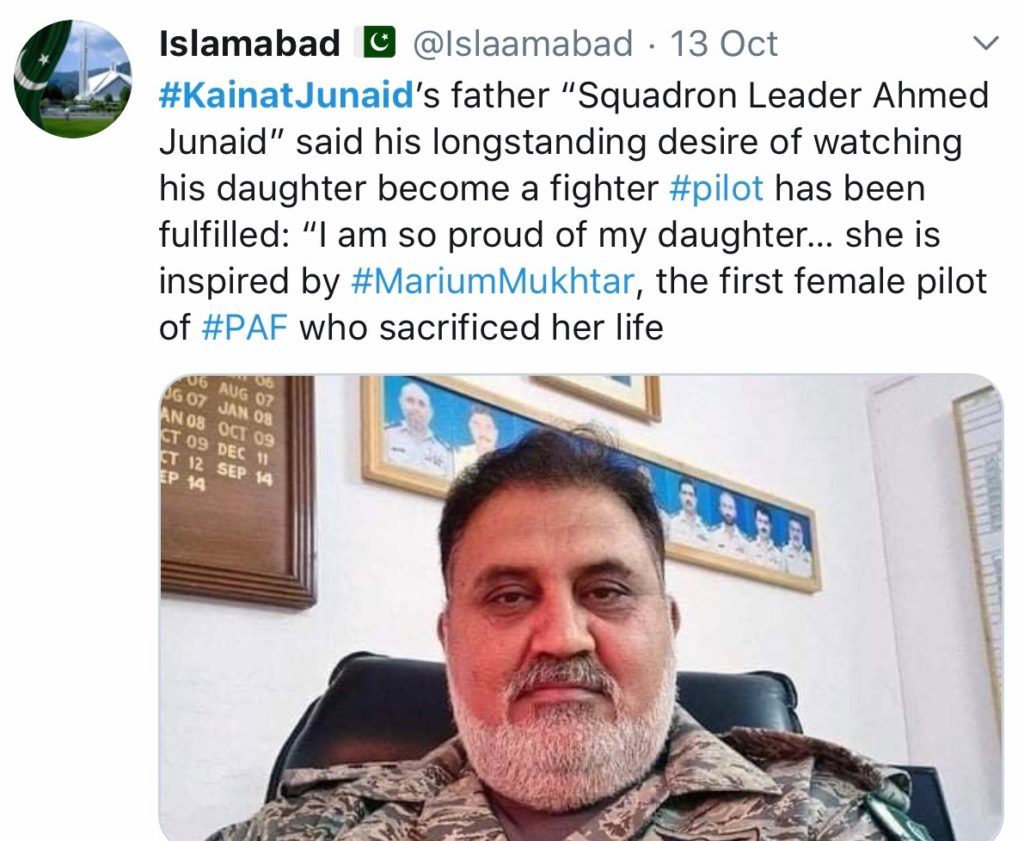 The Iron Lady
Nevertheless, this is an extremely proud moment for the entire family and the nation and the people did not hold back as they expressed their admiration for Kainat Junaid.

Apparently, Kainat Junaid is being hailed as the 'Iron Lady' of Pakistan as she defied all odds to get selected for this coveted position. Significantly, this comes at a point in time when women empowerment has gained momentum.
Indeed, this is a great achievement considering that women from Dir were not allowed to vote, in a not-so-distant past!