Pakistani weddings are an example of ultimate desi festivities. However, when it comes to celebrity weddings, the already amazing affairs become even grander, opulent, luxurious and it can go on for weeks. Interestingly, the years 2021 and 2022 are the years of love and togetherness.
Not only did we witness so many celebrities tying the knots, but we also saw many making it official publicly by either getting engaged or by having a 'Baat-Pakki ceremony'.
Hence, here's to enjoying the awesome celebrity wedding pictures you simply shouldn't miss because they are gorgeous.
Alyzeh Gabol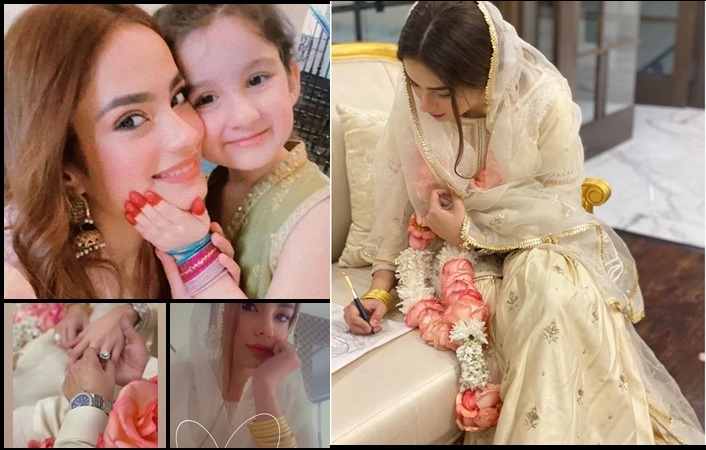 The famous Pakistani model Alyzeh Gabol tied the knot with Zoraiz Malik in 2021. Although she initially tried to conceal his identity about him being Malik Riaz's nephew; you guys know keeping secrets is hard in this industry. Here's hoping all is well between the couple because news about their separation also circulated around.
Sohai Ali Abroo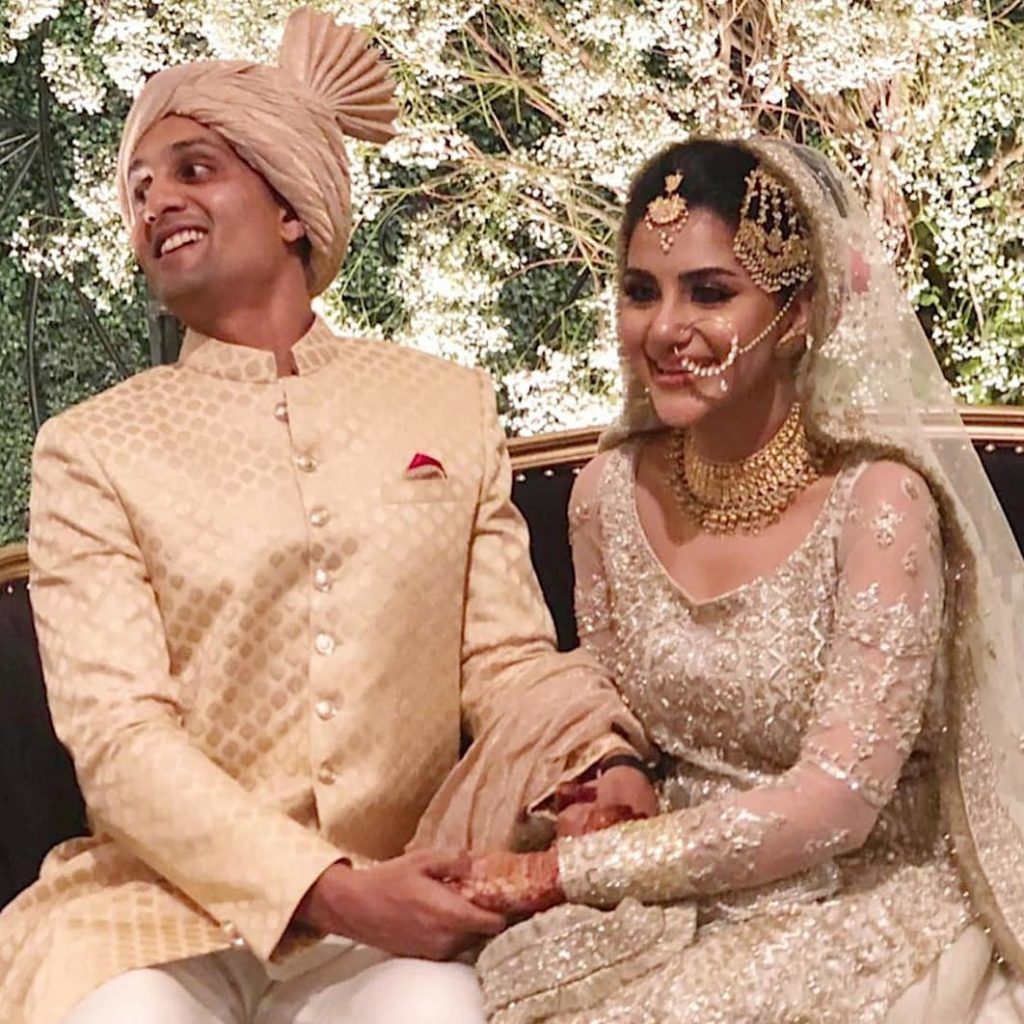 The famous 'Motorcycle Girl', Sohai Ali Abroo truly surprised her fans with her beautiful wedding pictures one fine day. Apparently, she kept her relationship hush-hush with Shehzar Mohammad. Hence, witnessing all the wedding glam all of a sudden on 22 March 2021 swept everyone away! She made a gorgeous bride indeed.
Malala Yousafzai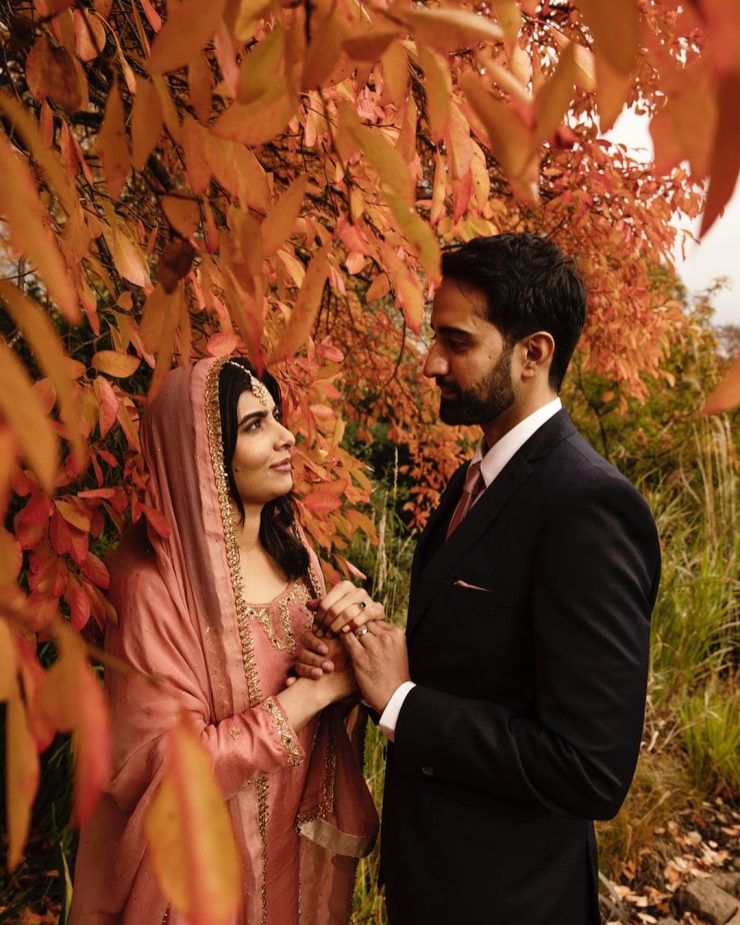 Malala Yousafzai, the Nobel Prize Laureate got married on 10th November 2021 to Asser Malik in Birmingham. The entire ceremony was private and small and the media personnel wasn't allowed to document everything. Malala Yousafzai opted for a simple Nikkah ceremony with her family members, followed by a simple Valima later.
Usman Mukhtar and Zunair Inam Khan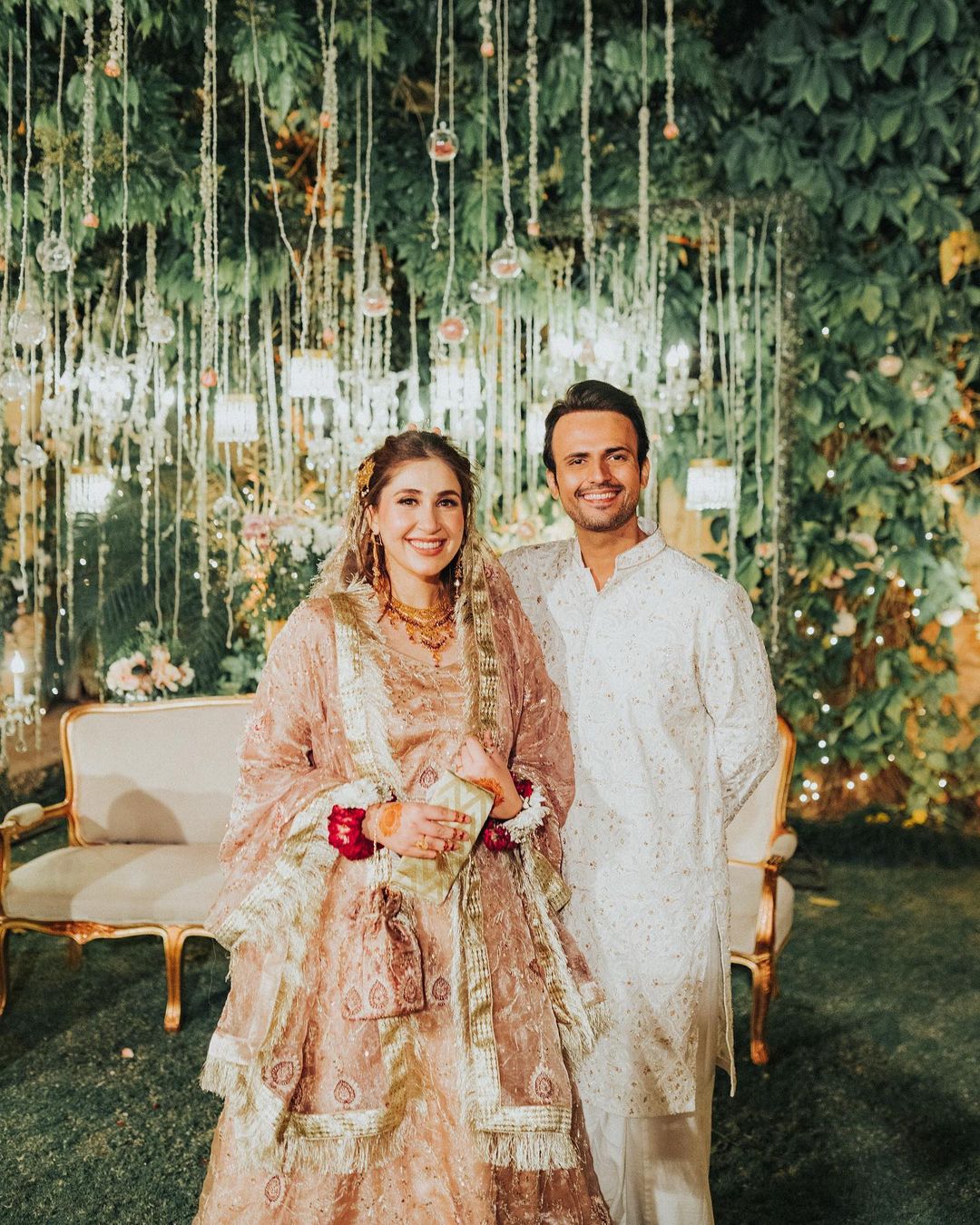 Usman Mukhtar made his love official by tying the knot with Zunaira Inam Khan on October 21. Interestingly, the wedding celebrations and functions were beautiful, each living up to the fans' expectations. Moreover, the couple's smiles say it all in the pictures. However, the bride definitely looked more graceful in front of the slouchy Dulha.
Nadia Khan and Faisal Mumtaz
The awesome morning show host, actor and renowned Pakistani celebrity made things official in January 2021 with the retired Wing Commander Faisal Mumtaz Rao. The pictures look beautiful and so does the couple.
Mansha Pasha and Syed Jibran Nasir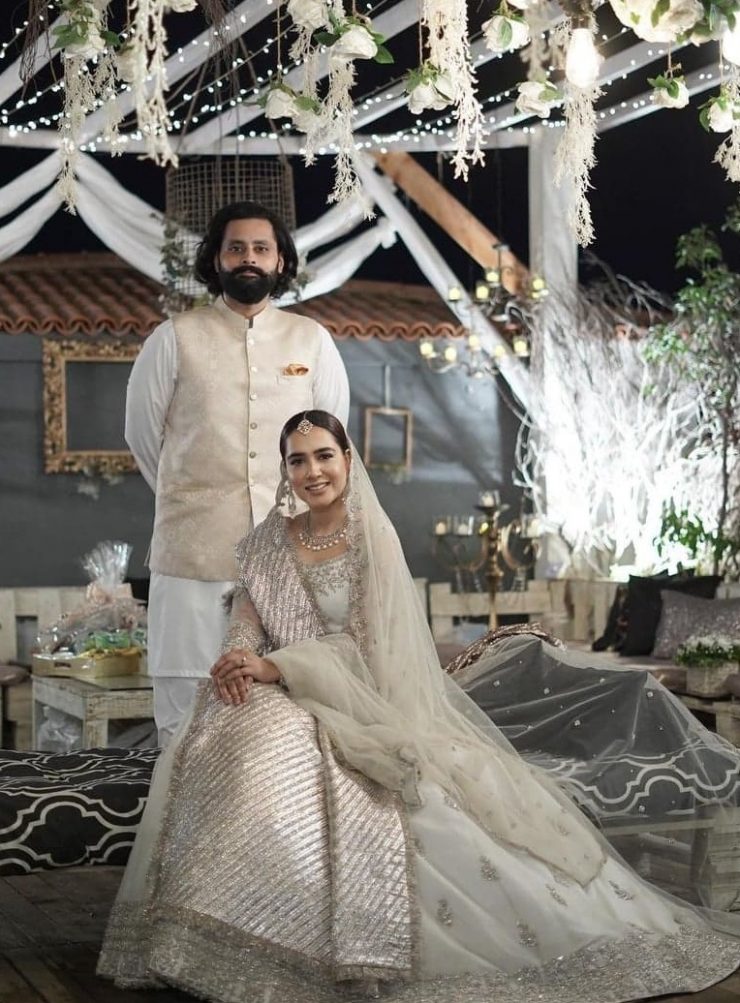 Mansha Pasha, a renowned serious actor in the Pakistani drama industry tied the knot last year and is living happily since. Indeed, she made a beautiful bride to the groom and lawyer Syed Jiban Nasir.
Ghana Ali and Umair Gulzar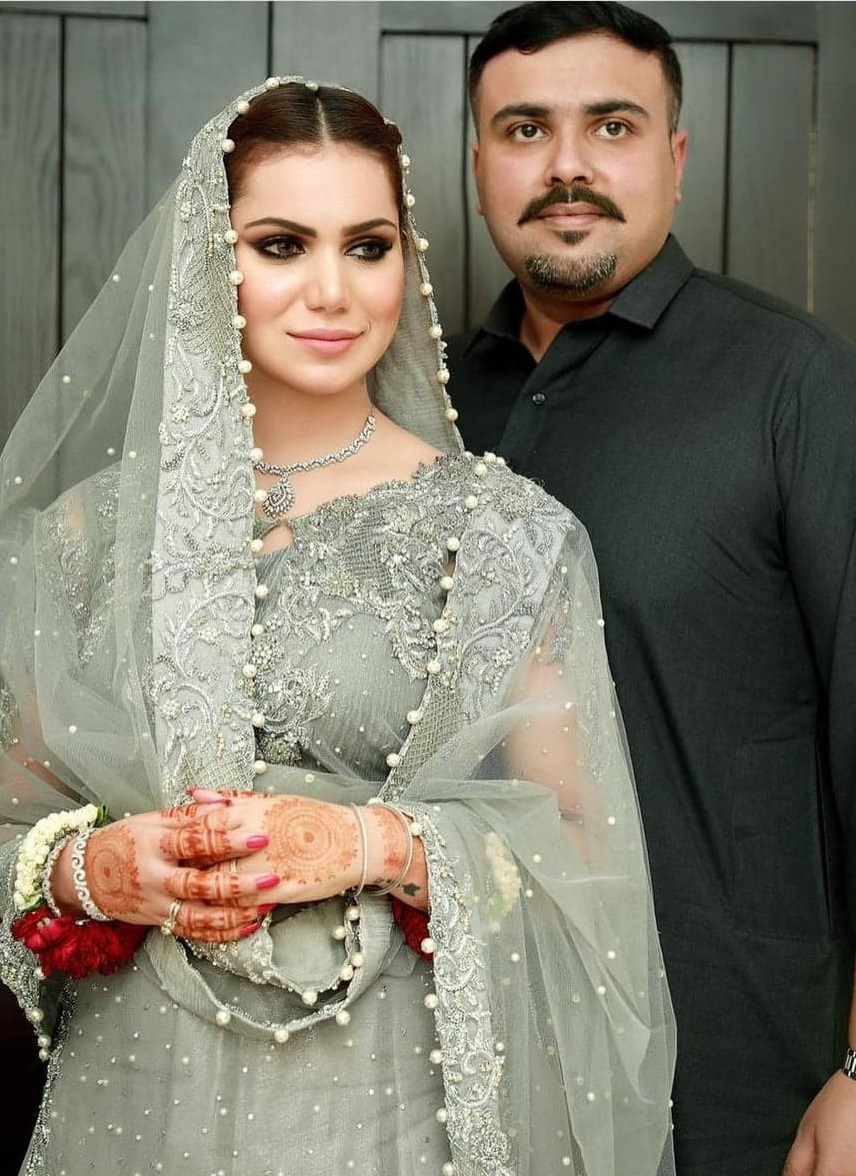 Ghana Ali and Umair Gulzar's wedding was an intimate affair with a few family members and friends. Moreover, Ghana Ali wore a gorgeous silver dress with a hint of sea green along with pearl embellishments and more. However, the groom decided to dress simply in his black shalwar kameez.
Jia Ali and Imran Idrees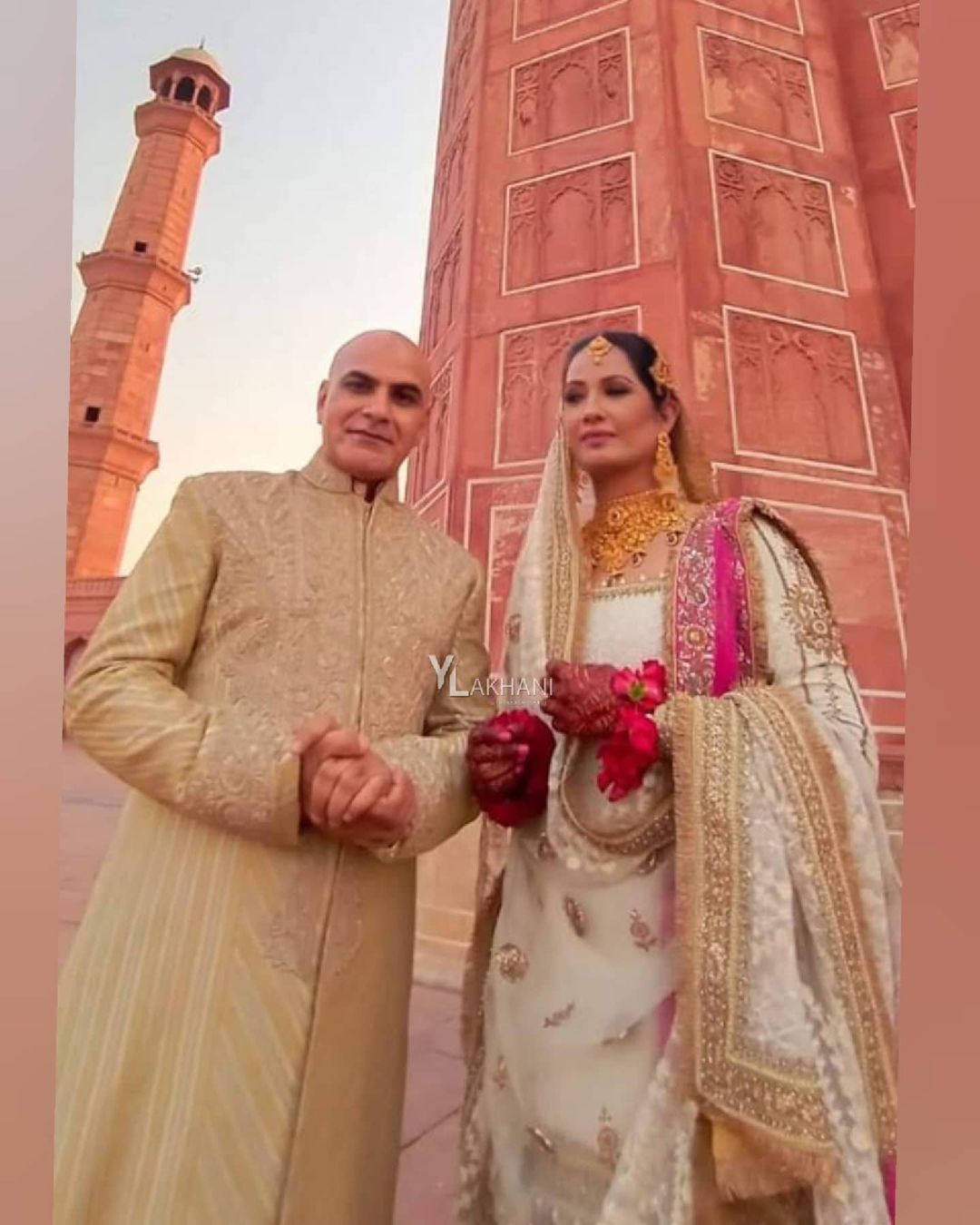 Jia Ali, the former Pakistani actress got hitched to a Pakistani businessman based in Hong Kong in 2021. The nikkah ceremony with Imran Idrees took place in Badshahi Mosque.
Shahveer Jaffry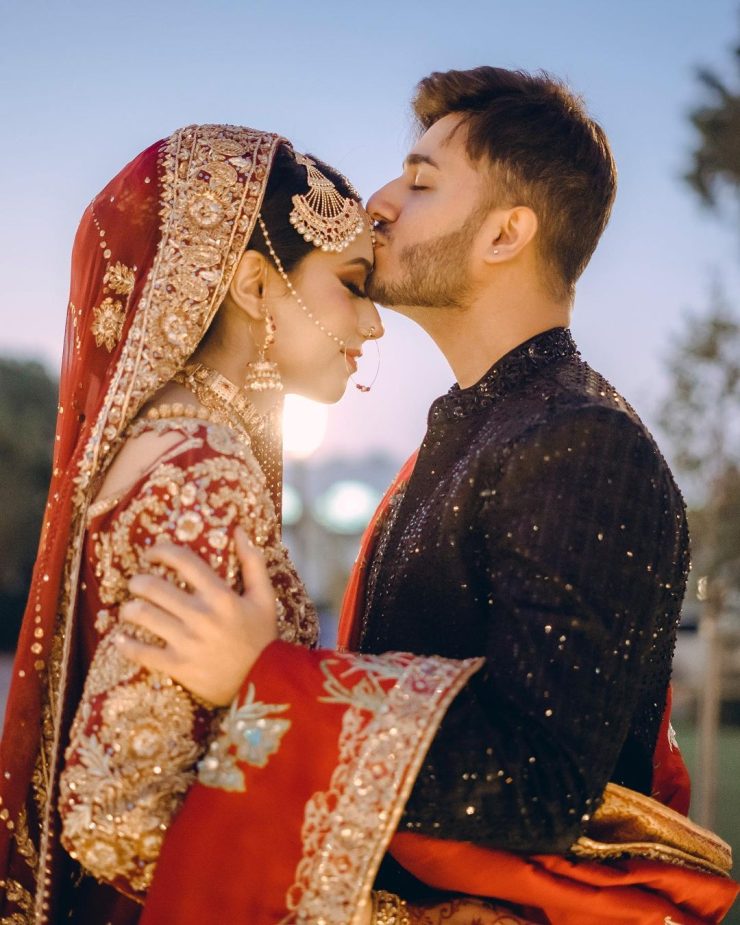 Everyone knows who Shahveer Jaffry is, right? The popular and young Vlogger made his love official with Ayesha Beig in 2021. They celebrated their nuptials in style, and all the top celebs attended their events. Both the bride and the groom looked gorgeous, and they wore the best smiles in all the pictures.
Minal Khan and Ahsan Mohsin Akram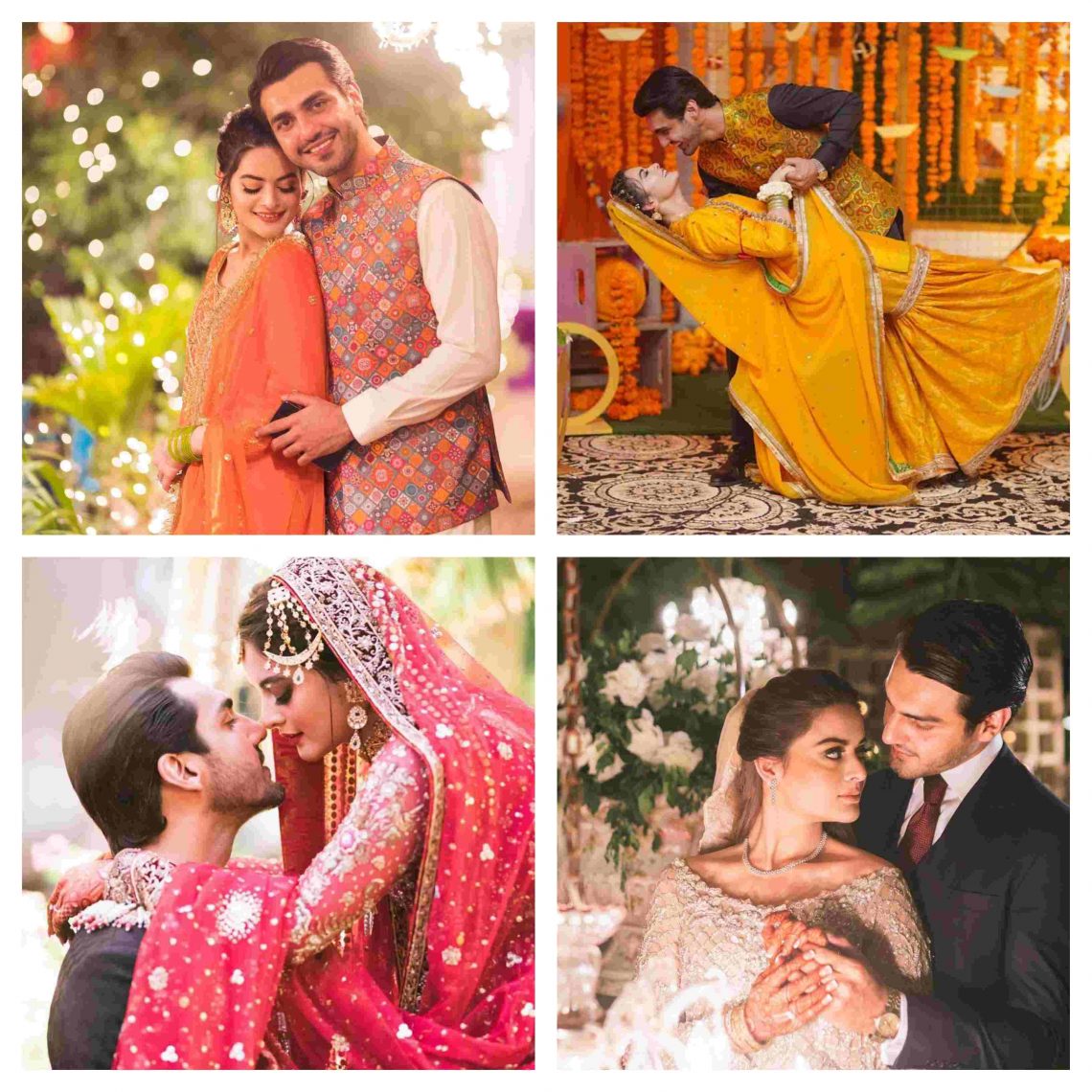 Believe it or not, Minaal Khan's and Mohsin Akram's wedding was the spotlight shaadi of 2021 for all the fans. From the day Mohsin put a ring on Minal's finger on 12th June 2021, to the day they tied the knot in September; they have been the talk of the town. Their entire wedding was an extravagant affair and we loved all the pictures.
Neha Rajput and Shahbaz Taseer
Neha Rajput dated Shabaaz Taseer for a while before they made it official with wedding pictures. Shahbaaz Taseer is a businessman and the son of the former Governor Punjab Salman Taseer. Nonetheless, while they made a beautiful couple, they, however, faced a lot of criticism for getting together.
Junaid Safdar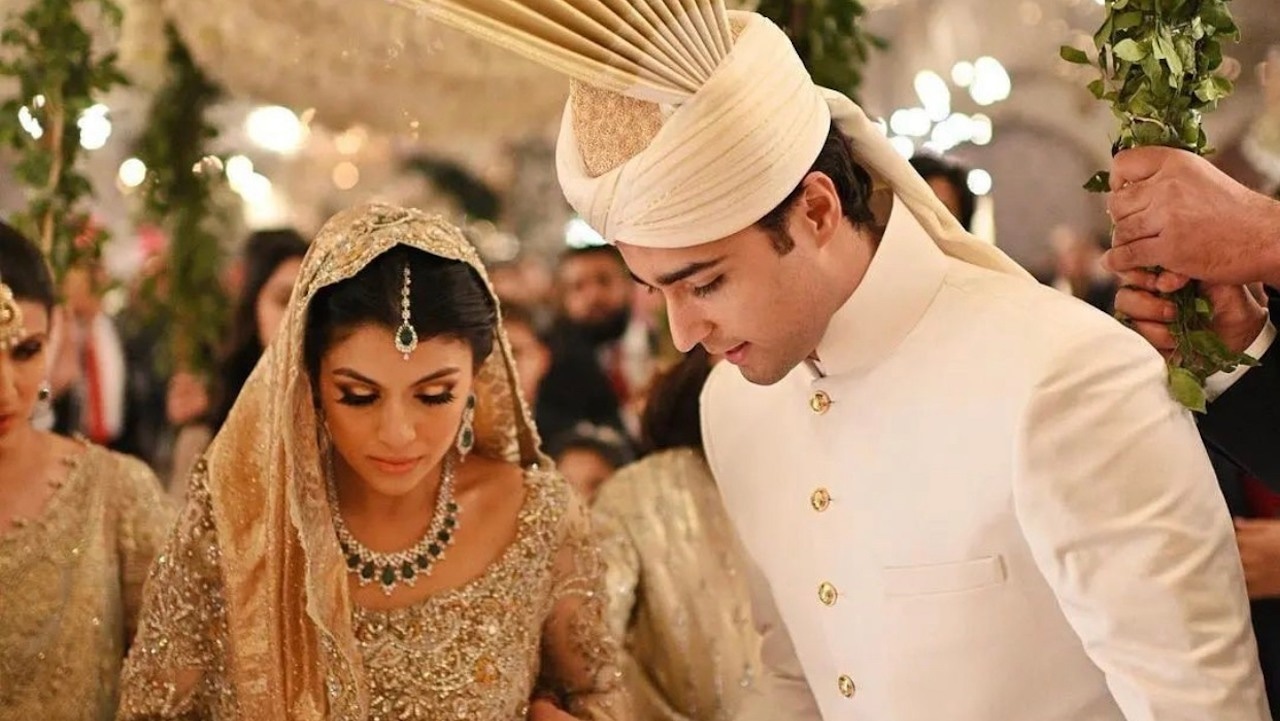 Maryam Nawaz's son Junaid Safdar's wedding also became the talk of the town in 2021. Indeed the wedding ceremonies took place overseas and what a grand affair it was. The media was abuzz reporting about their nuptials for all the right reasons. We also found out about Junaid Safdar's amazing vocal skills when he sang for his bride. Moreover, the couple looks great together and we wish them the best of luck for the future.
Mariyam Nafees and Amaan Ahmed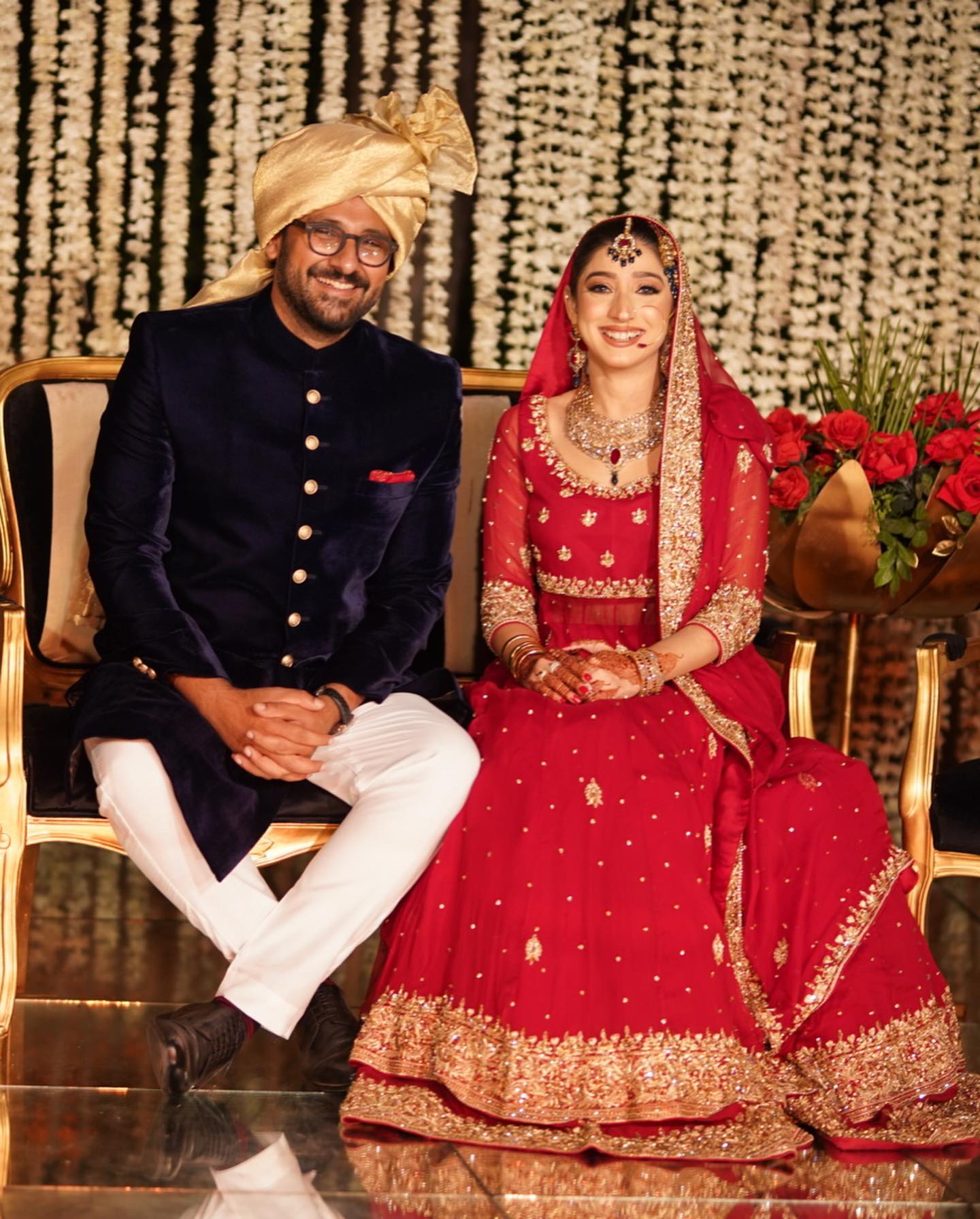 The cute actress ties the knot with a filmmaker and wah, what a Jodi! Mariyam Nafees and Amaan Ahmed opted for a daytime Nikkah ceremony with only close friends and family members on 25th March 2022. The bride looked absolutely mesmerizing in white. Moreover, they had their dholki, baraat and valima later.
All the pictures came out beautiful and we love how Mariyam cannot stop smiling.
Saboor Aly and Ali Ansari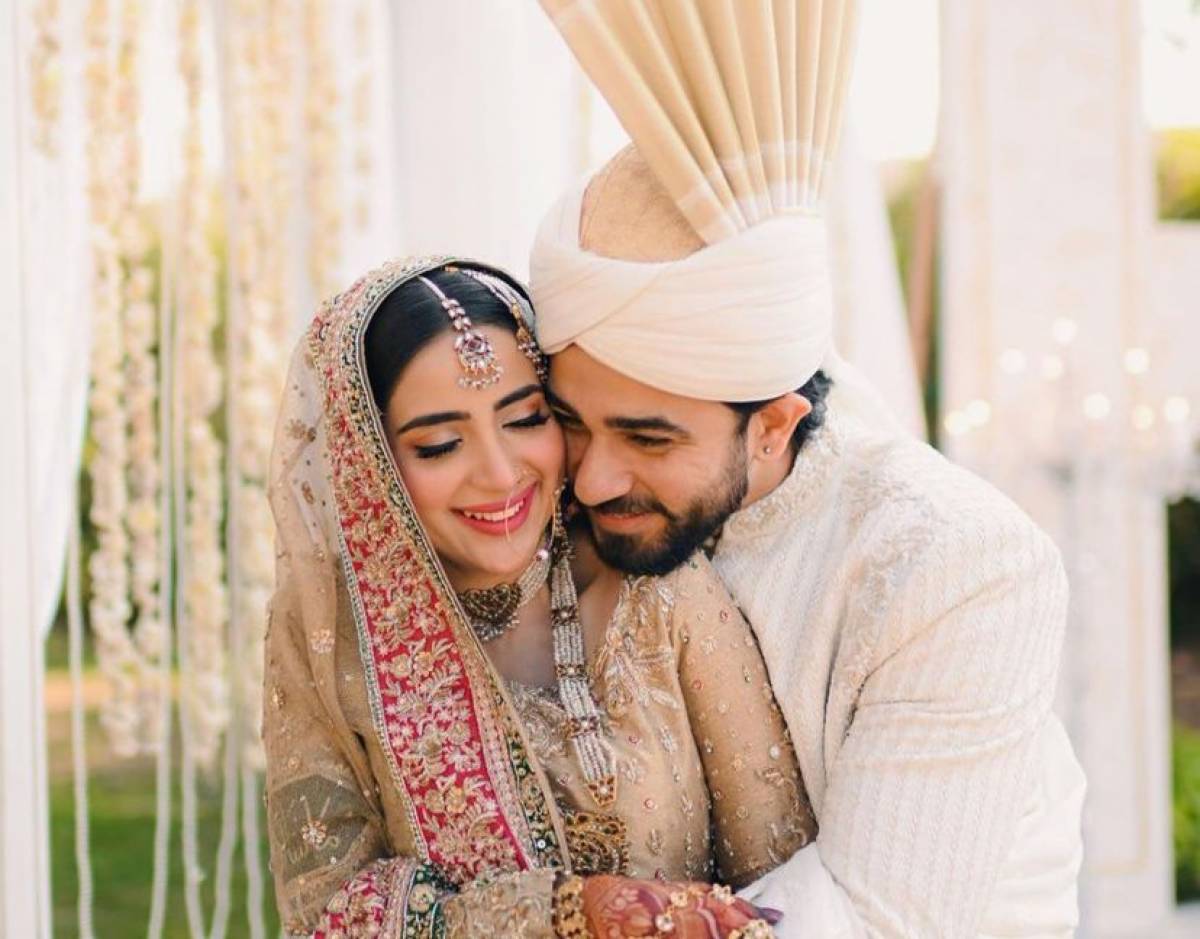 The two lovebirds from the media industry finally tied the knot in 2022. Thanks to Covid-19 being at the down low, the couple celebrated their wedding in style. Saboor Aly looked pretty in golden with hints of pink and sea-green. Moreover, I just simply love when the Dulha wears a Kula over his head. Doesn't Ali Ansari look handsome in his wedding attire?