Fashion is everyone's prerogative and it is a language of the body and soul. While our Pakistani fashion industry is flourishing for a global audience, it is safe to state the simple, elegant, and modern attires are speaking volumes nowadays.
Interestingly, we have witnessed an increase in luxury fashion houses that are storming Instagram and taking everyone's breath away. HSY, Deepak Perwani, and Bunto Kazmi are a few top names from the industry.
However, it's time to shed light on the new faces with unique ideas. Moreover, our list of new fashion designers will give you budget-friendly options as opposed to the big names in the fashion atelier. Check them out!
Noor Hamid Official
Noor Hamid works from Islamabad and does wonders with bridal wear. Interestingly, her approach towards embellishments is minimalistic, modern, and sophisticated. Moreover, she prefers designing monotone dresses only to add eye-catching details in the form of Zarri, Dapka, Lappa, Gotta, Pearls, Embroidery, and more.
Be sure to check out her exquisite work on her Instagram page.
Mahrukh Gillani Official and Nar.Eman's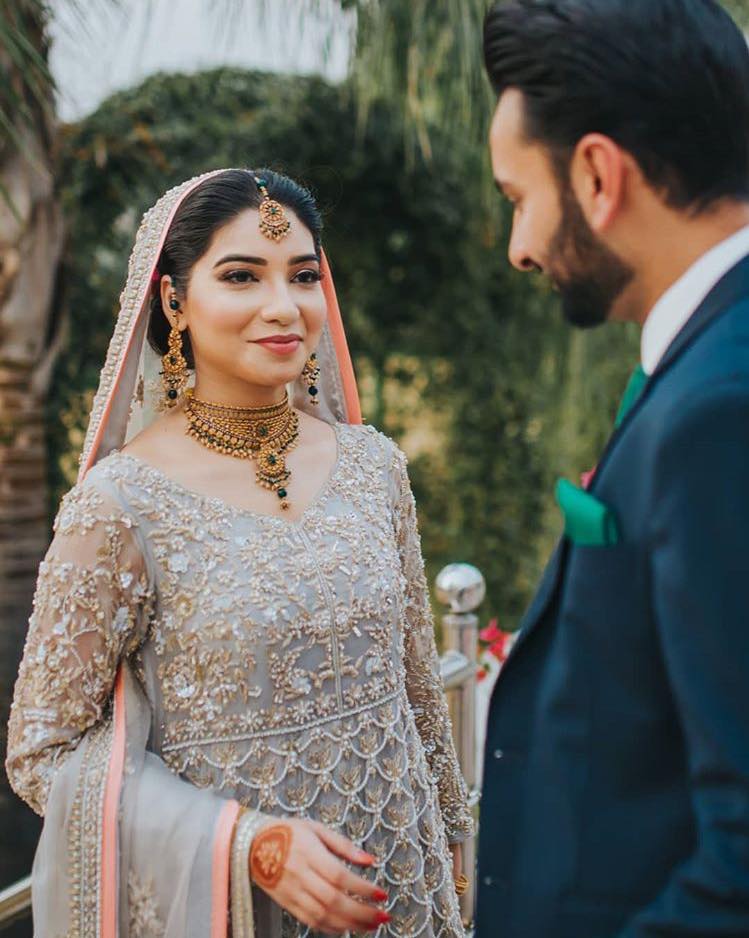 Indeed I had a pleasure of ordering two dresses from Mahrukh Gillani and she did a splendid job! I came across this gorgeous formal wear fashion house and fell in love with the uniquely designed outfits.
Mahrukh is based in Islamabad as well, however, she delivers across the country within the given timeline. Again, I'm very skeptical when I choose online businesses but Mahrukh's work has strengthened my trust in them. Moreover, I'd like to point out that she will happily customize your eastern formal or bridal wear according to your budget and will also add extra oomph with her sketching design skills. Check out her Instagram page and thank us later.
Rack shop.pk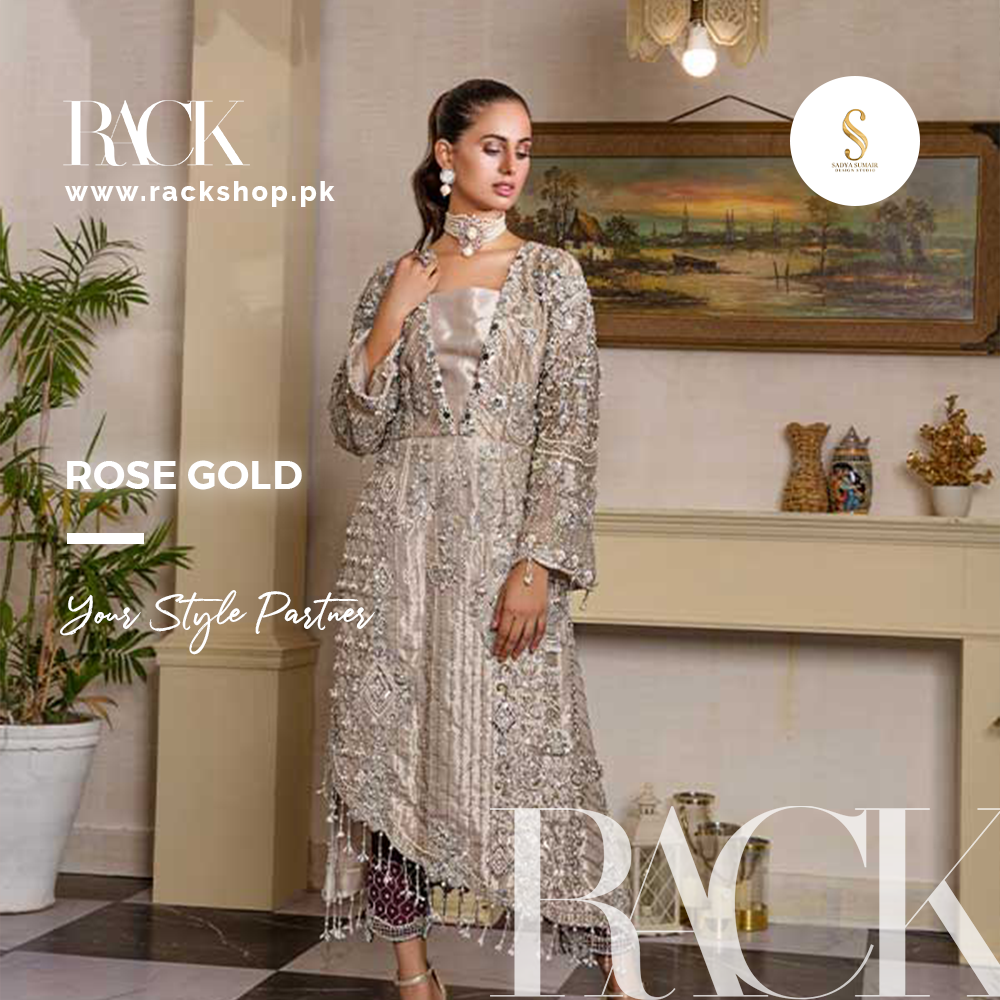 Not everyone desires heavy embellishments on their dresses and Rackshop.pk is the right hub if you believe in minimal art. Again, this multi-brand E-store is the ideal online outlet for your eastern-western fusion wear. Interestingly, their cuts speak volumes about style and the small details are simply gorgeous.
Erum Khan Couture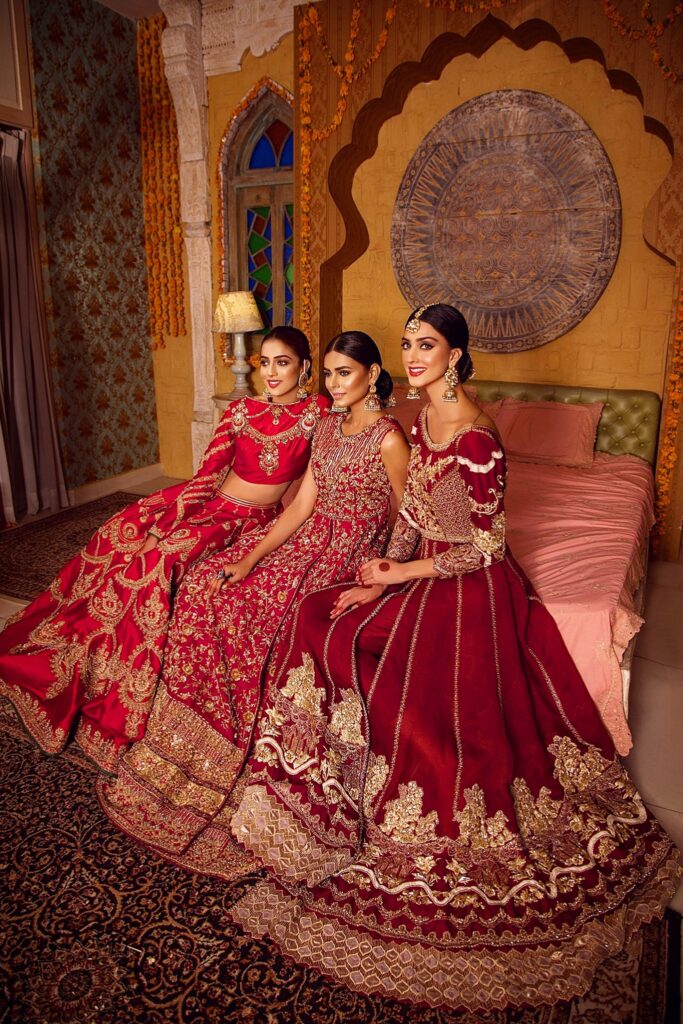 Haute Couture is what you will get from Erum Khan's hub. Apparently, she has an innate and classic sense of passion to create magnificent bridal eastern wear. Moreover, the detail in her embroidery and stonework is intricate. Again, Erum Khan designs monotone ghararas, ghagras and pishwaas by adding elaborate embroidered designs and embellishments to them.
The craftsmanship is wonderful and the end product is super striking!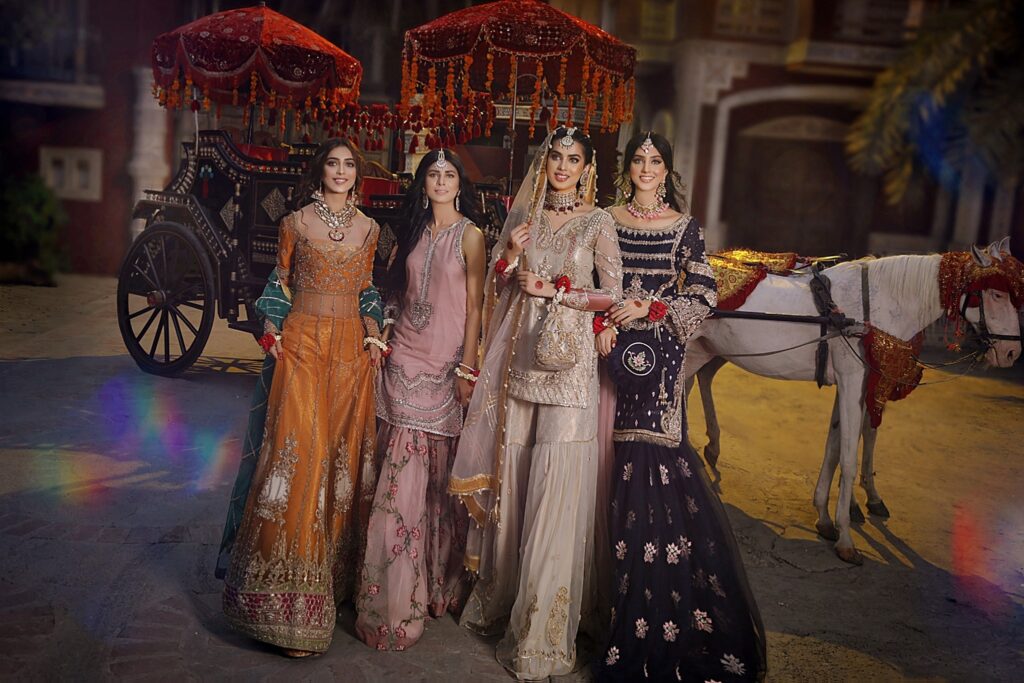 Warda Qutub Khan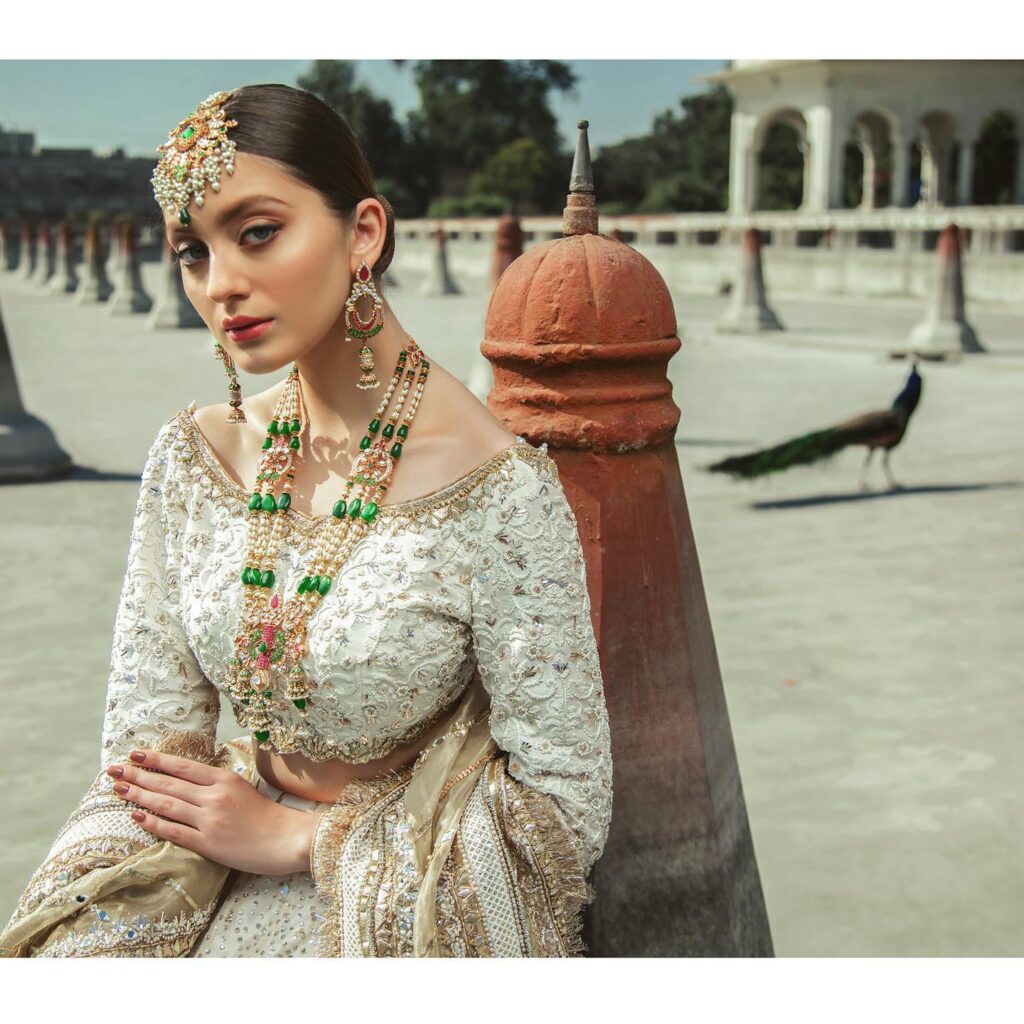 Warda Qutub Khan is a huge name on Instagram amongst new fashion designers and surely for the right reasons. Surprisingly, it has developed a unique style of its own by merging unique textures, patterns, colors, and cultural aesthetics.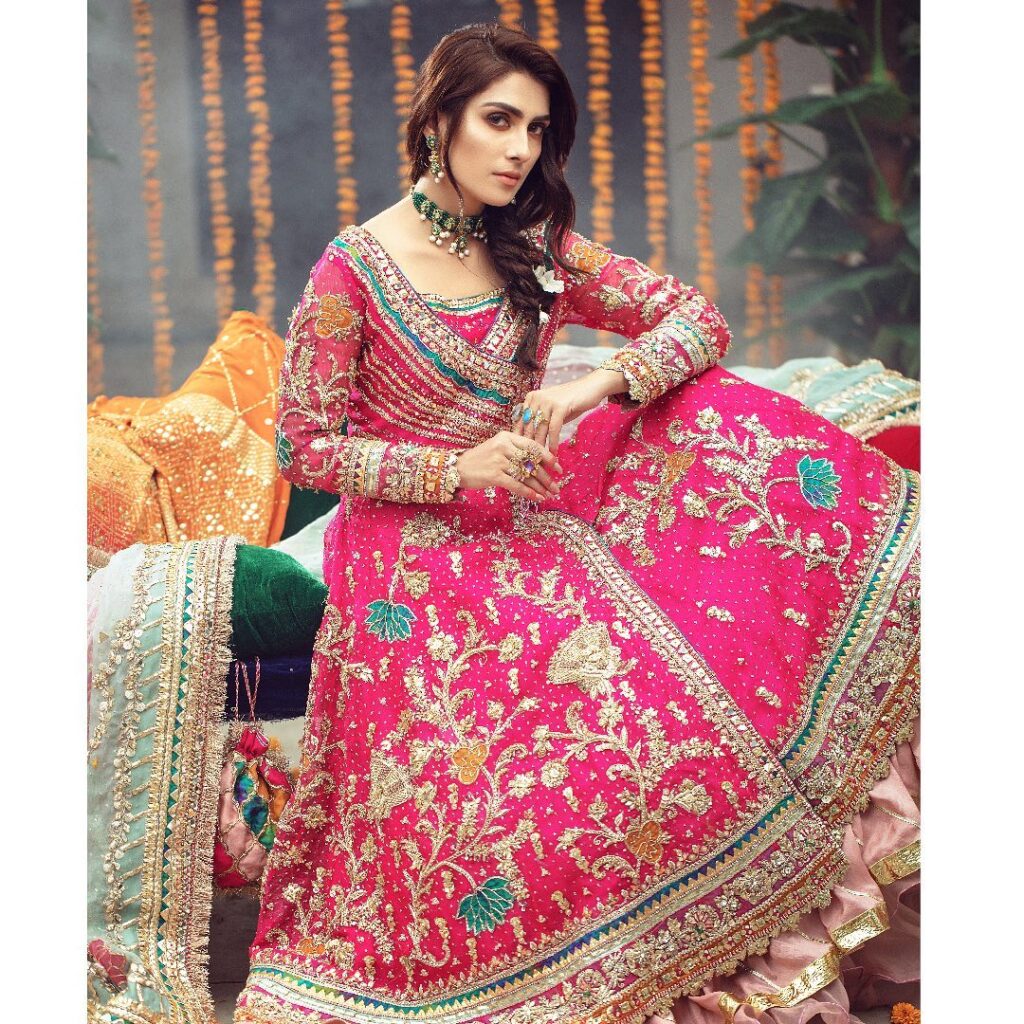 From gorgeous bridal sets to heavy formal dresses to lighter festive formals and even special Eid wear; Warda Qutub Khan has a lot to offer under one roof.
Qalamkar Official1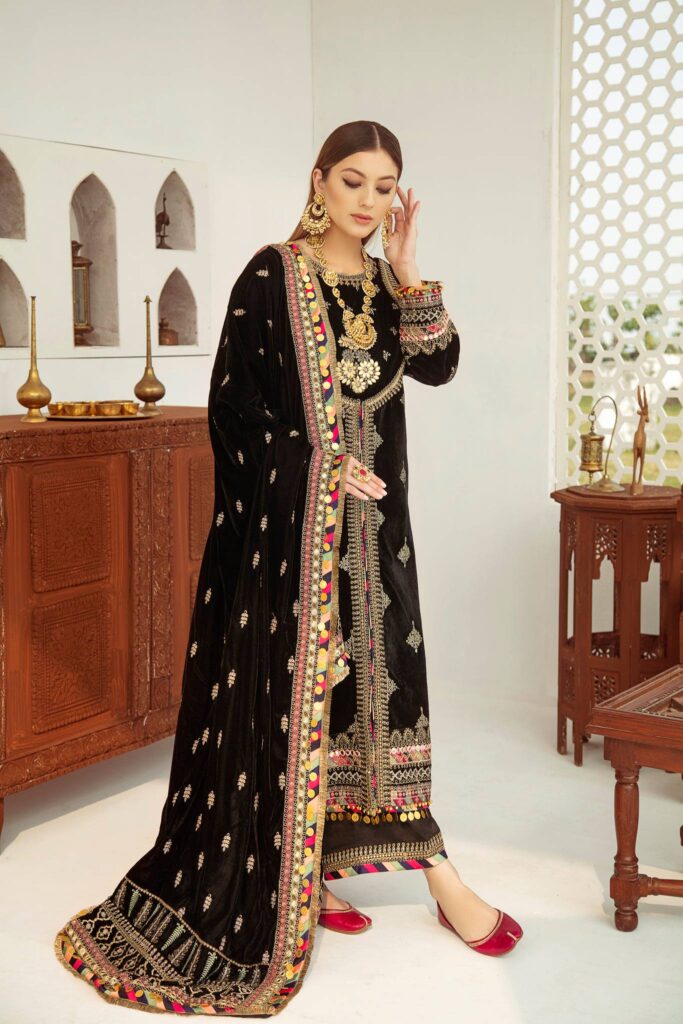 Striking ensembles are their forte and Qalamkar official master eastern semi-formal and formal wear for women. Besides the usual, they are currently offering beautiful velvet 3 piece outfits that will effortlessly glam up your winter season in style. I simply love the gorgeous jet black and vivid royal blue velvet pieces!
Tabya Official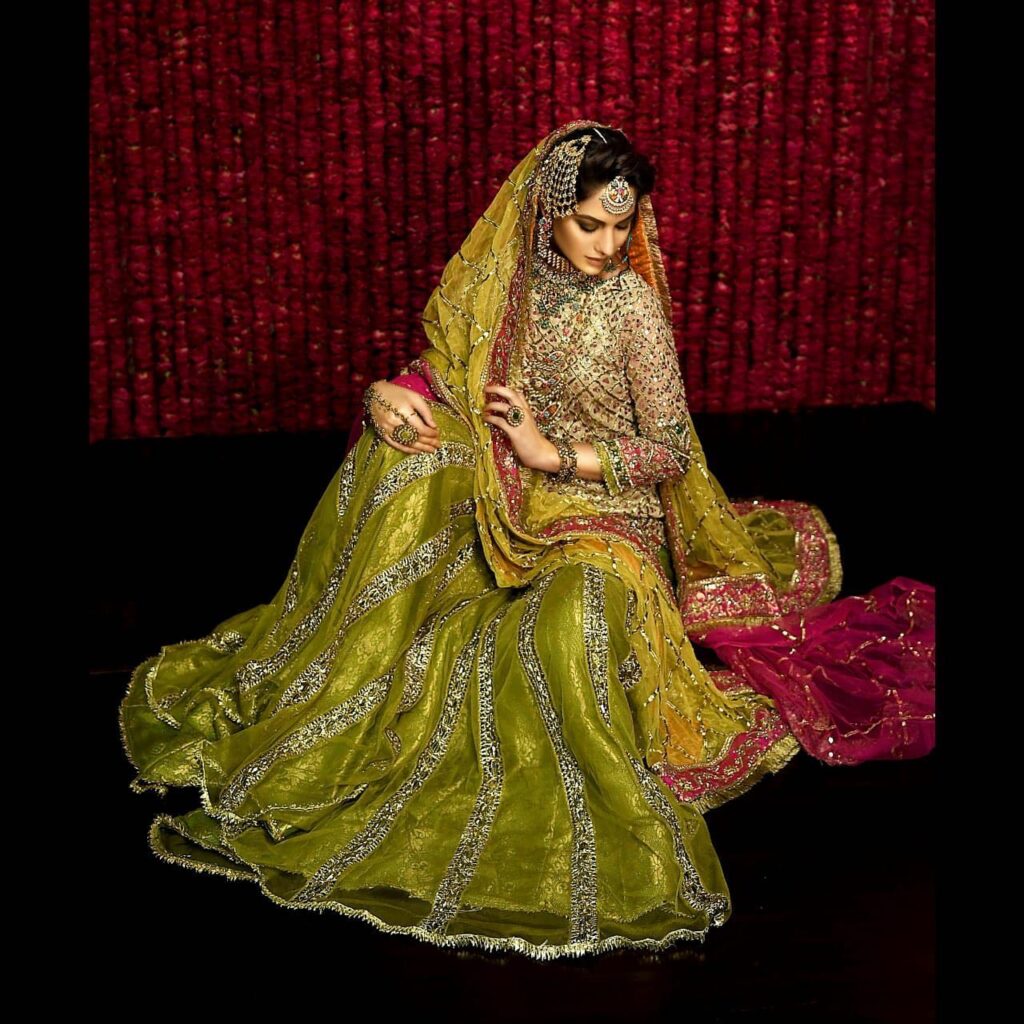 With over 76000 followers on Instagram, Tabya has set ground with her out-of-the-box ideas when it comes to crafting eastern ensembles. Apparently, she plays with bright colors and pairs them in a way that they stand out from the crowd. Moreover, her designed outfits look glamorous because the cuts are flawless and the stitching is perfect too.
Curio.Iv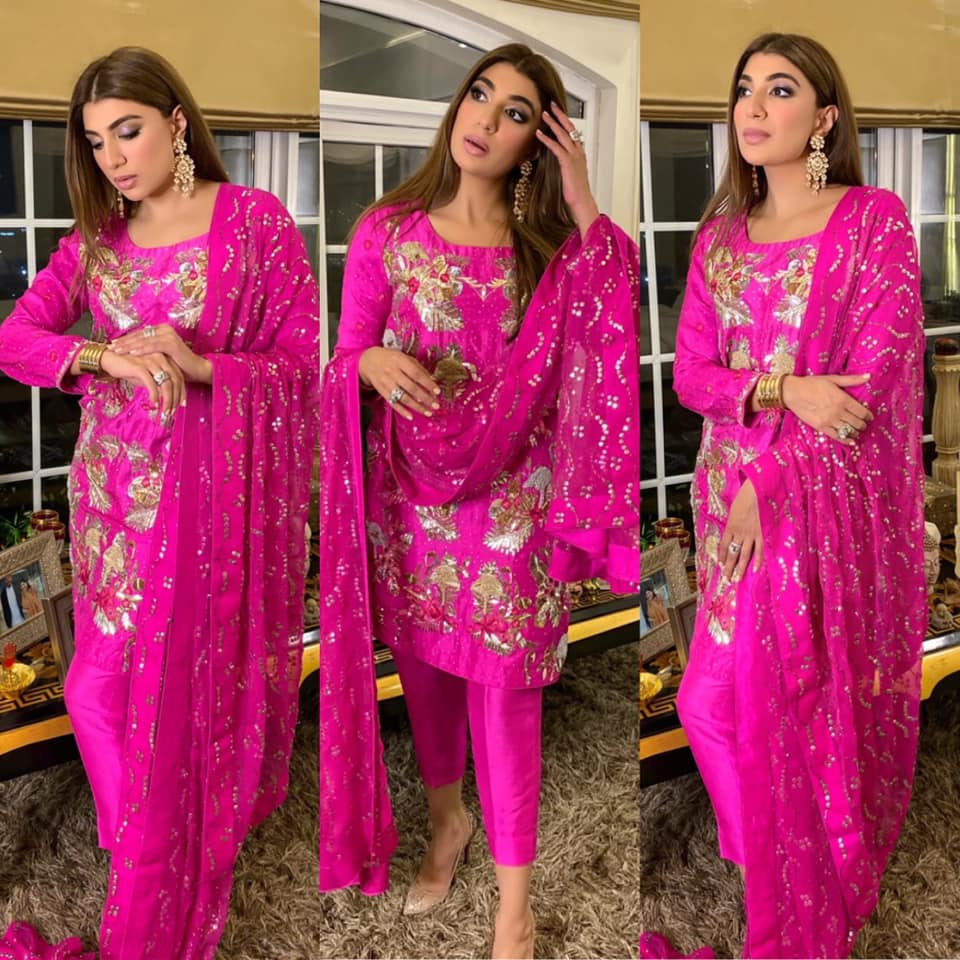 They offer ideal semi-formal outfits for your outdoor brunch, evening parties, and family gatherings. Additionally, I simply love the less is more approach on the shirts where the work is either only on the sleeves or the bottom of the shirt (daaman).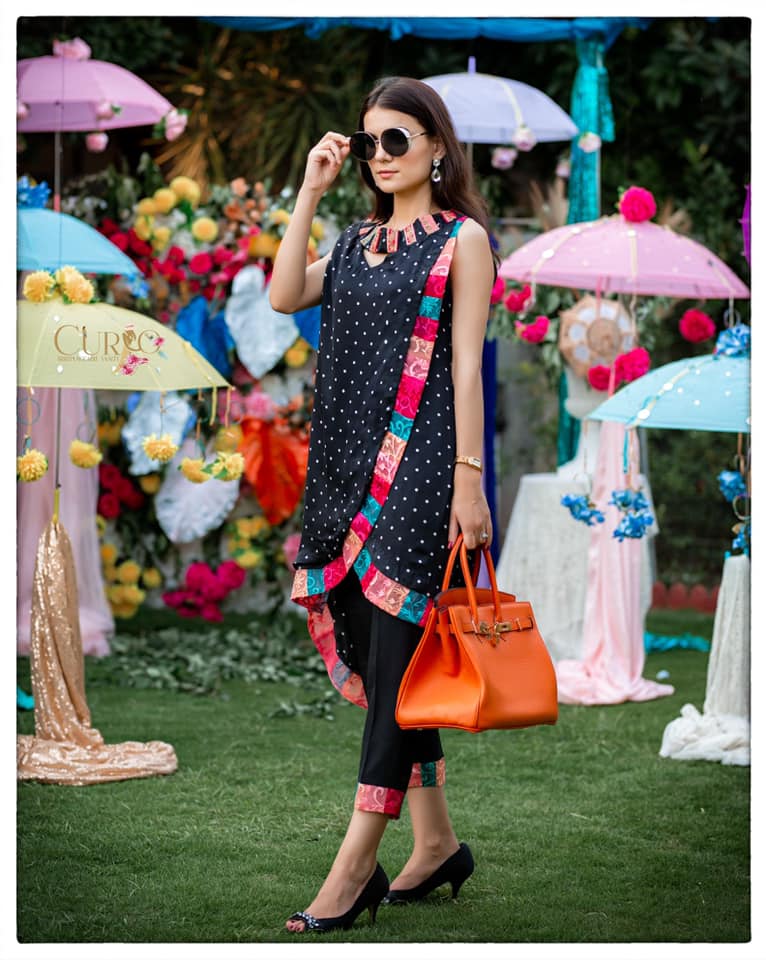 Apparently, the hand embroidered colorful shawls are also selling like hot cakes and you better not miss them!
Menal Khakwani
There are very few good casual wear brands available in Pakistan. Moreover, the ones that give you the right bang for your buck! Menal Khakwani is one such brand that has made its name in the fashion industry by offering simple yet elegant casual dresses for women.
Indeed her ideas are distinct and her use of colors and aesthetics really show on her dresses.
Lulusar online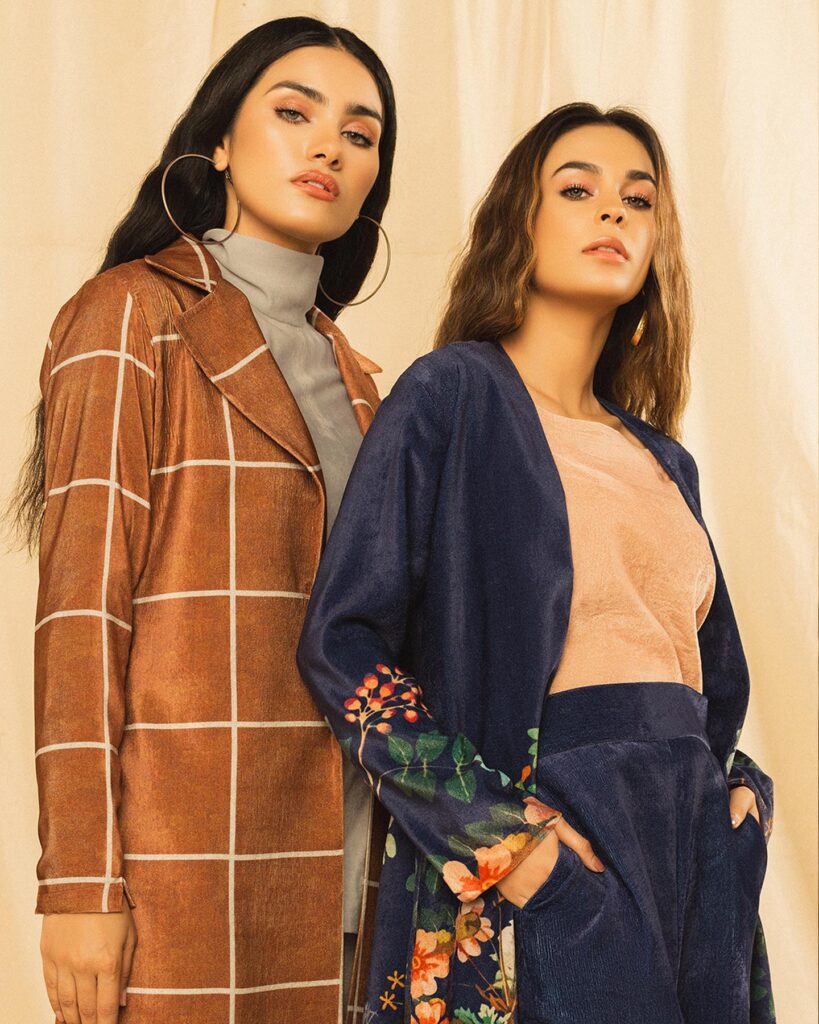 This is an awesome brand because it showcases the best casual, lounge, and semi-formal wear for women of all ages. Lulusar also caters to expectant mothers by offering them loose, flare cuts and styles because why should girls have all the fun!
Interestingly, you won't believe that their prices are so pocket friendly and the quality is 100% excellent. This brand brings new designs every week so be sure you don't miss out on any of the new designs. If you want something funky and attractive, this place is your hub!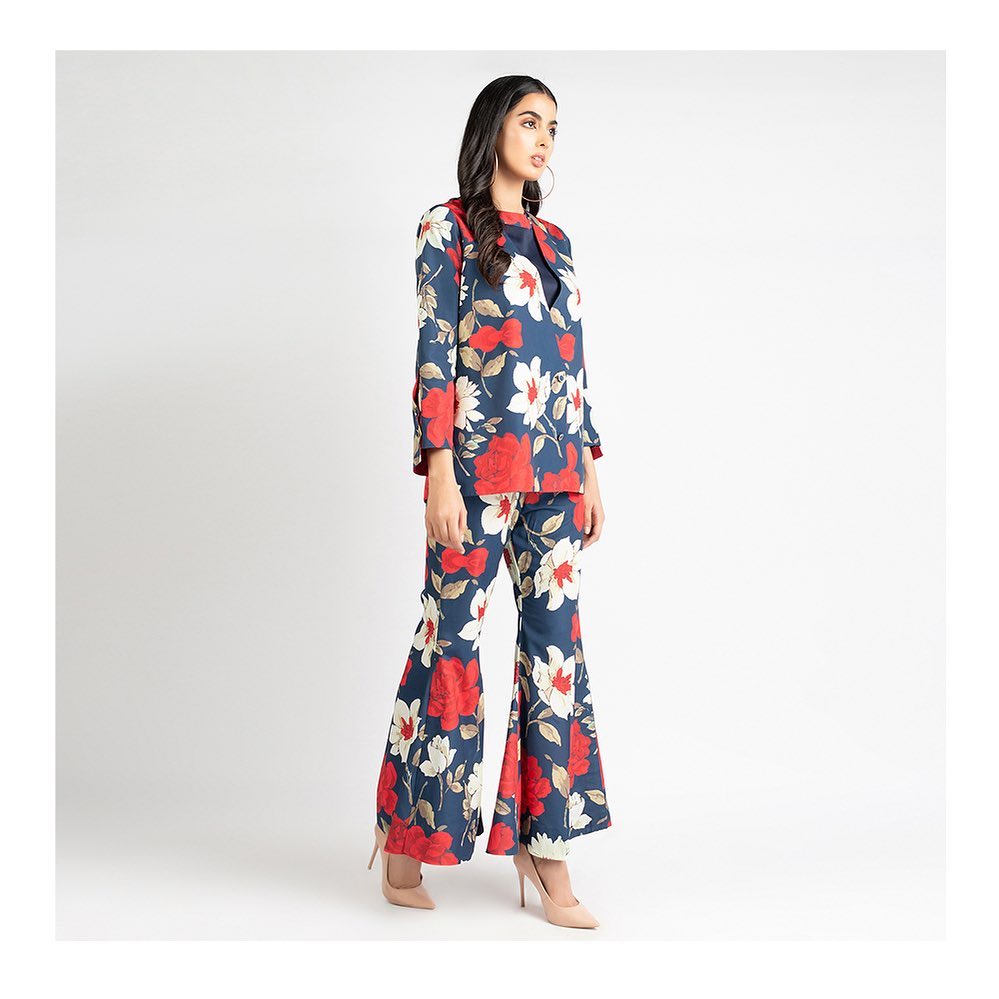 Shazeb Saleem official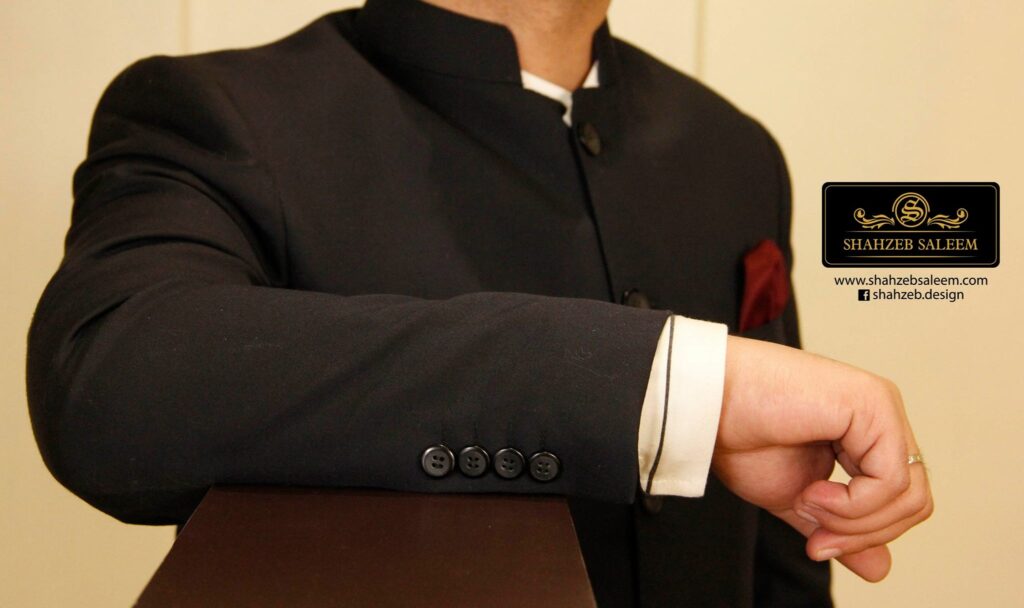 How could our list be complete without a good men's fashion brand? While you must have heard about HSY and Deepal Perwani and you must have also seen their charge sheet! It surely touches the sky. However, Shahzeb Sheikh designs and customizes men's formal eastern and western wear according to your budget and helps you design the best dress.
Rici Melion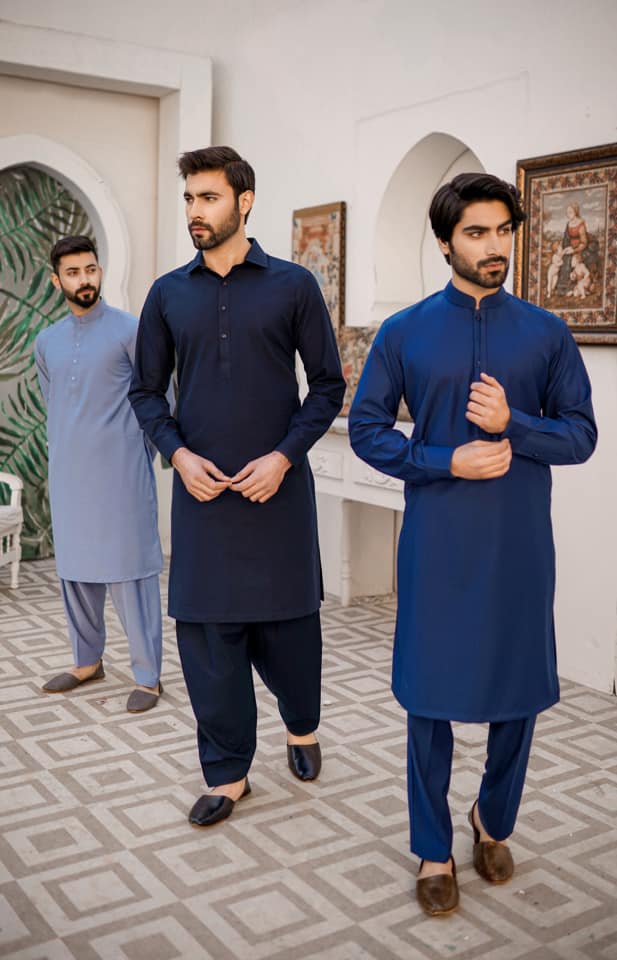 Rici Melion is a bespoke men's global luxury designer label that is now available in Pakistan. Based in Lahore, Rici Melion offers exquisite fabrics for men for shalwar kameez, kurtas, western suits, coats, and everything in between.
While the prices are hefty, it is safe to say that their work of art is unique and they are truly making a benchmark for men's clothing in Pakistan. Moreover, they also offer men's accessories. Do check them out!