Naimal Khawar: A name you have all been hearing and reading since months, obviously needs no formal introduction! Nonetheless, even though everyone has started following her on different social media platforms, very few people actually know about her. Hence, I thought it was time I brought her under the spotlight for all her fans to really get to know her properly.
The pretty, charming and adorable Naimal Khawar is like an open book.
Read on and find out amazing things about her you never knew before.
Naimal Khawar has a Pakhtun Background
Born on November 17, 1993, to a Persian mother and a Pakhtun father, no wonder Naimal Khawar is beautiful and has unique looks! Additionally, Naimal lives in Islamabad and has been residing there for years.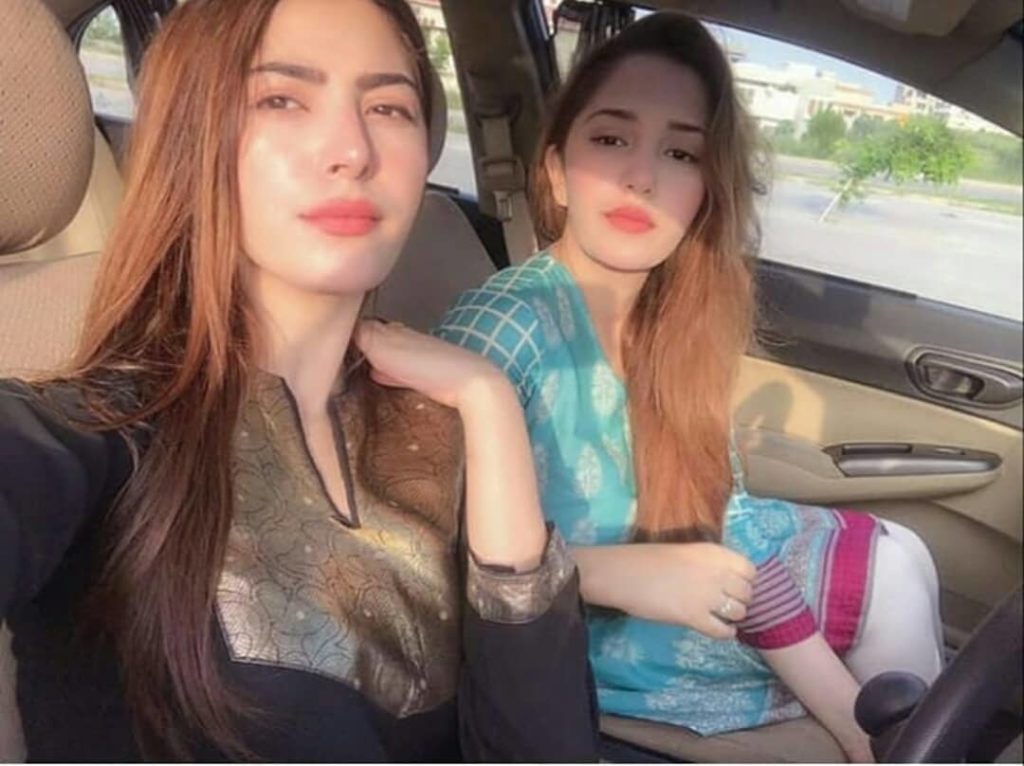 Moreover, she has 3 siblings. Her sister Fiza Khawar is a lawyer in the making while her two younger brothers are still studying.
Naimal was discovered by Shoaib Mansoor and Shahbaz Shigri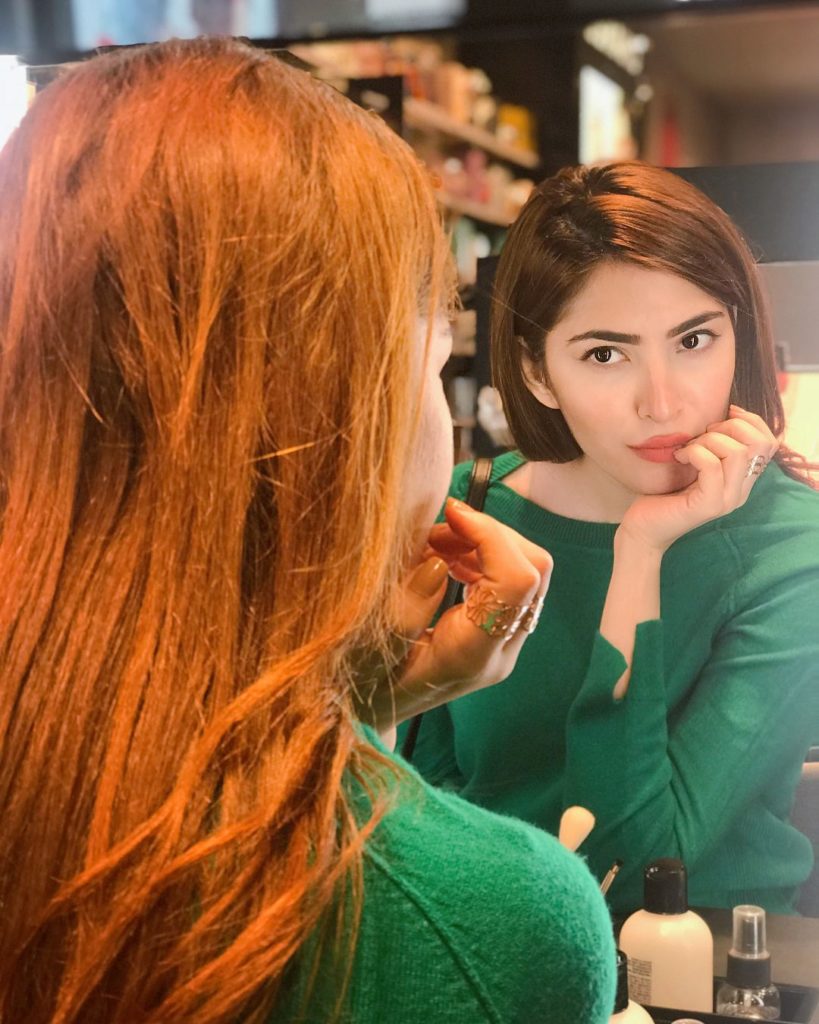 The 25 year-old stunner was actually discovered by the renowned Pakistani director Shoaib Mansoor via her social media handles. When Shahbaz Shigri (assistant director) came across her Facebook and Instagram profile, he contacted her via a phone call and urged her to give showbiz a shot. He was the one who encouraged her to audition for the film Verna.
Afterward, when the camera did justice to her doll-like face and approved her good dialogue delivery; Naimal become the talk of the town after starring in Verna!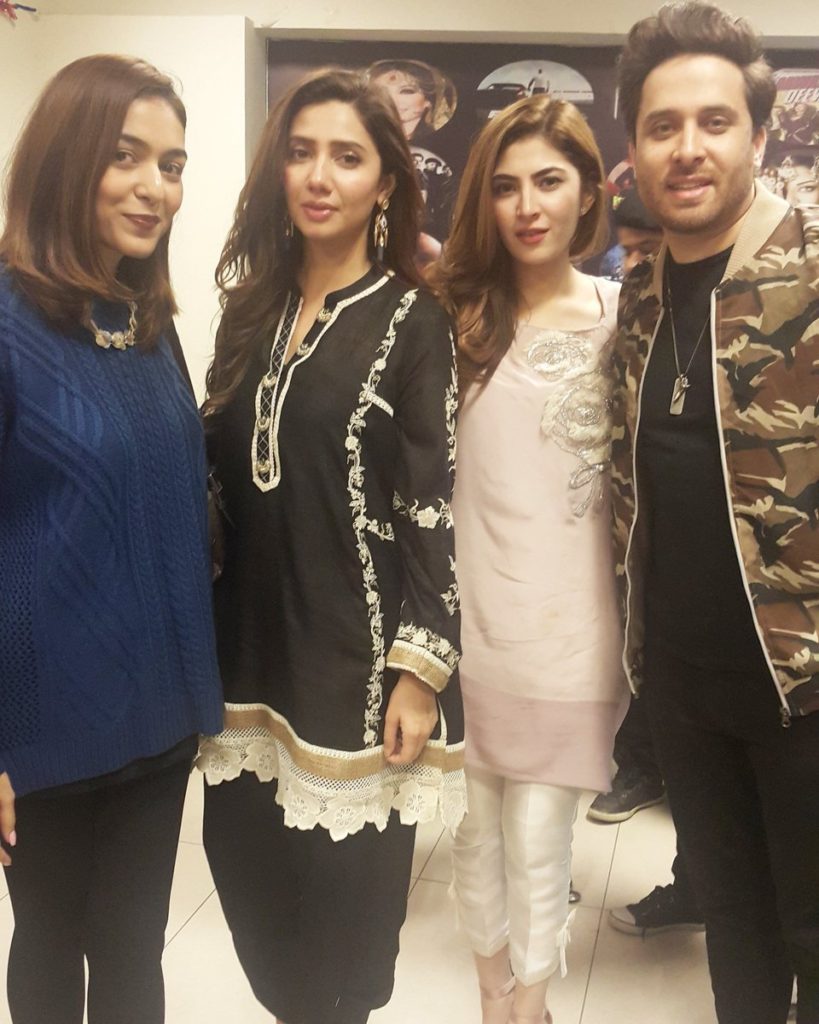 In the meantime, it is important to mention that Shoaib Mansoor is known for his eminent work in the Pakistani media industry. He has won a Sitar-e-Imtiaz as well as various other awards. In particular, his fine work can be seen in feature films like Bol, Khuda ke liye and a former drama serial Alpha Bavo Charlie.
He has won a Sitar-e-Imtiaz as well as various other awards. In particular, his fine work can be seen in feature films like Bol, Khuda ke liye and a former drama serial Alpha Bavo Charlie.
Naimal is artistic and super creative
Not just a drop-dead gorgeous girl from the block, Naimal Khawar Khan is also super creative and talented. Before acting, Naimal studied in Nation College of Arts (NCA). She did her Bachelors in visual arts and therefore we can understand how she draws and paints meticulously and beautifully.
Moreover, she revealed in an interview that she had participated in various college plays but never thought about pursuing acting as a career.
Again, it would be an understatement if I say that Naimal Khawar is talented when it comes to painting. Apparently, she has held various art exhibitions in the past and on one held not too long ago, her fans could see Hamza Ali Abbasi supporting her all the way!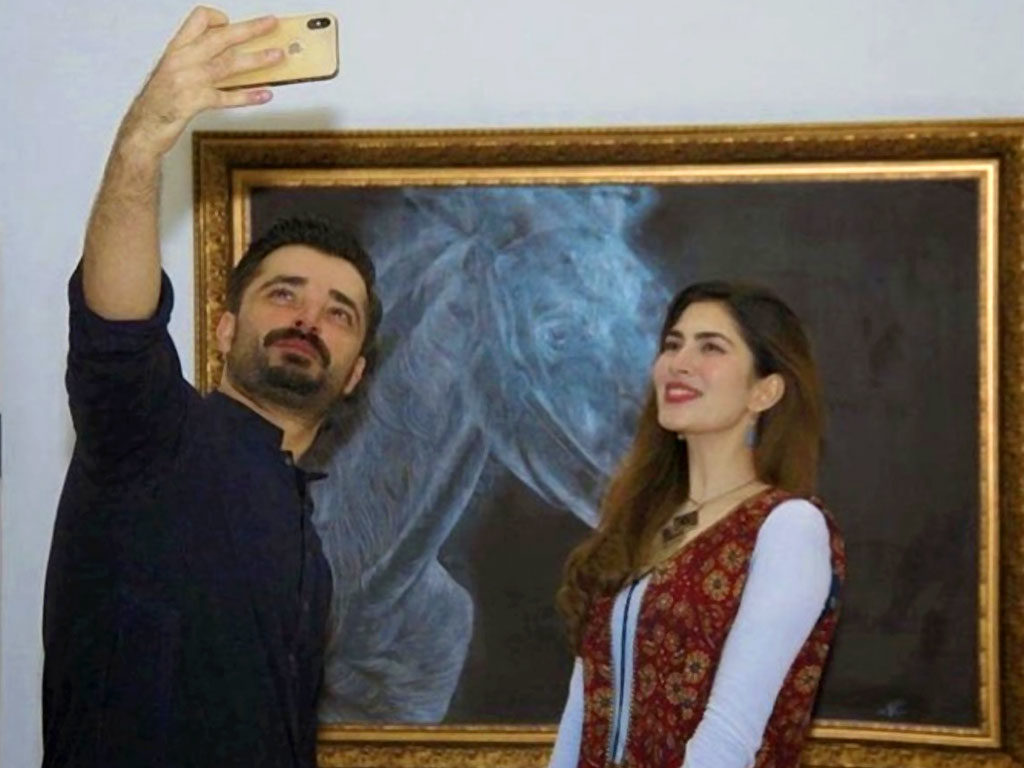 Here are some more outstanding art pieces from her painted collection.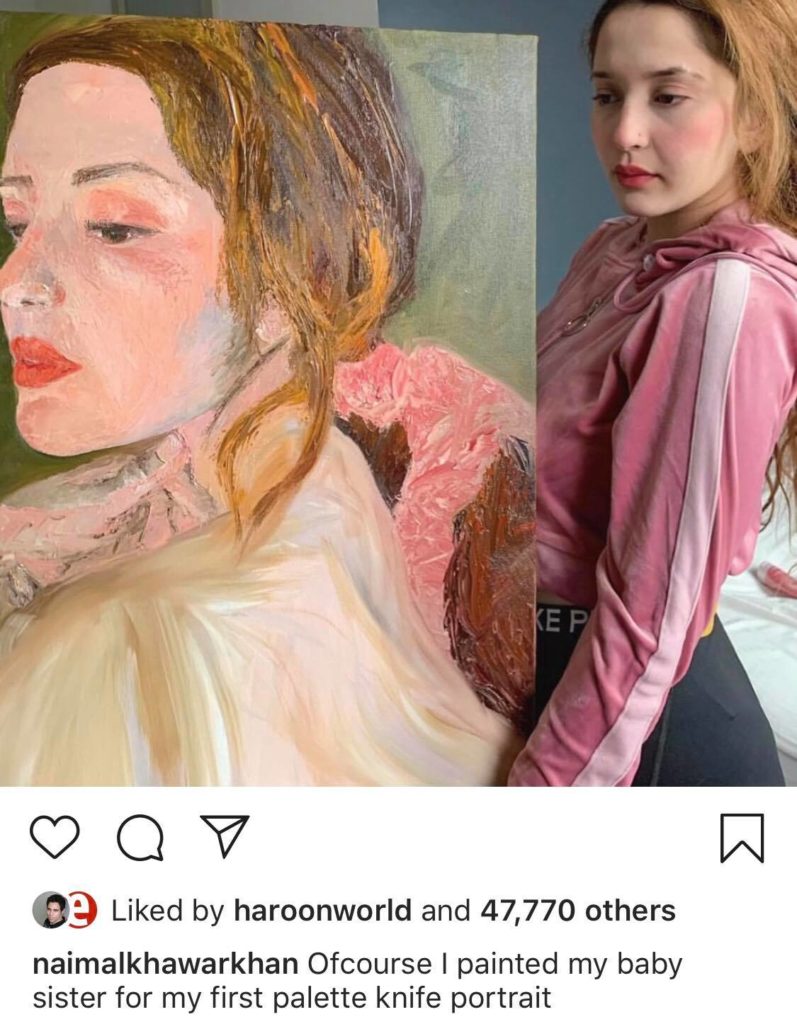 She finds Item Numbers nonsensical and doesn't want to do them!
Fortunately, Naimal Khawar believes that item songs are totally senseless and she doesn't want any part in them.
When interviewed by the Express Tribune, Naimal was asked, "What is something you absolutely would not do?" With this in mind, she confidently replied "I think I would prefer roles that impact our society, in terms of social issues. I guess I wouldn't ever do an item song or something of the sort."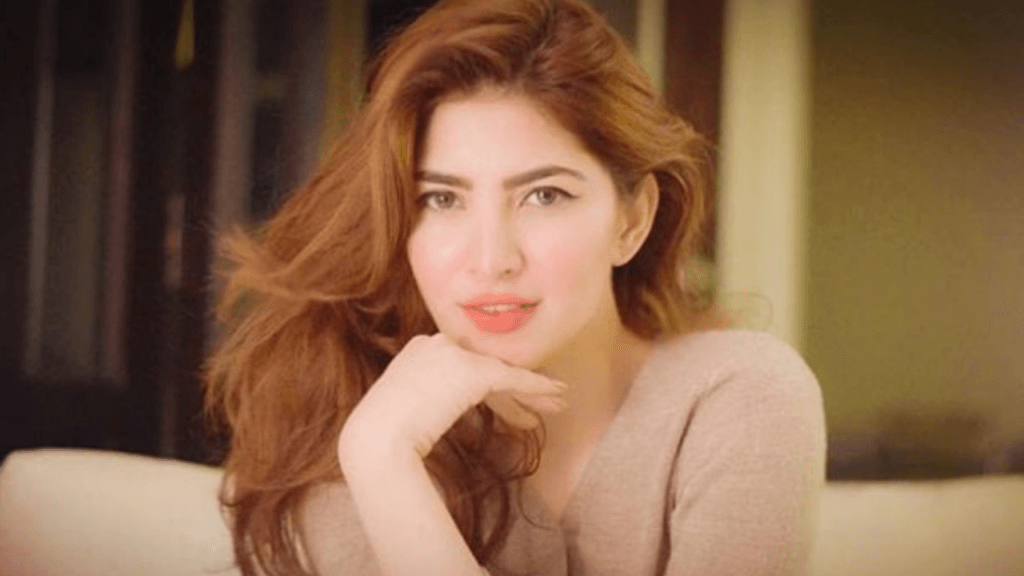 She is a social activist too!
Just like her husband Hamza Ali Abbasi, Naimal doesn't stay silent when it comes to discussing taboo topics and supporting the oppressed. For this purpose, she mentioned in an interview that she took up Verna because she wanted to support the plot of the film.
She stated, "The good thing was that Shoaib Sahab told us Verna is about the empowerment of women and I was up for that. I have always been very vocal in terms of such issues, through my art or other ways"
She is a wonderful homemaker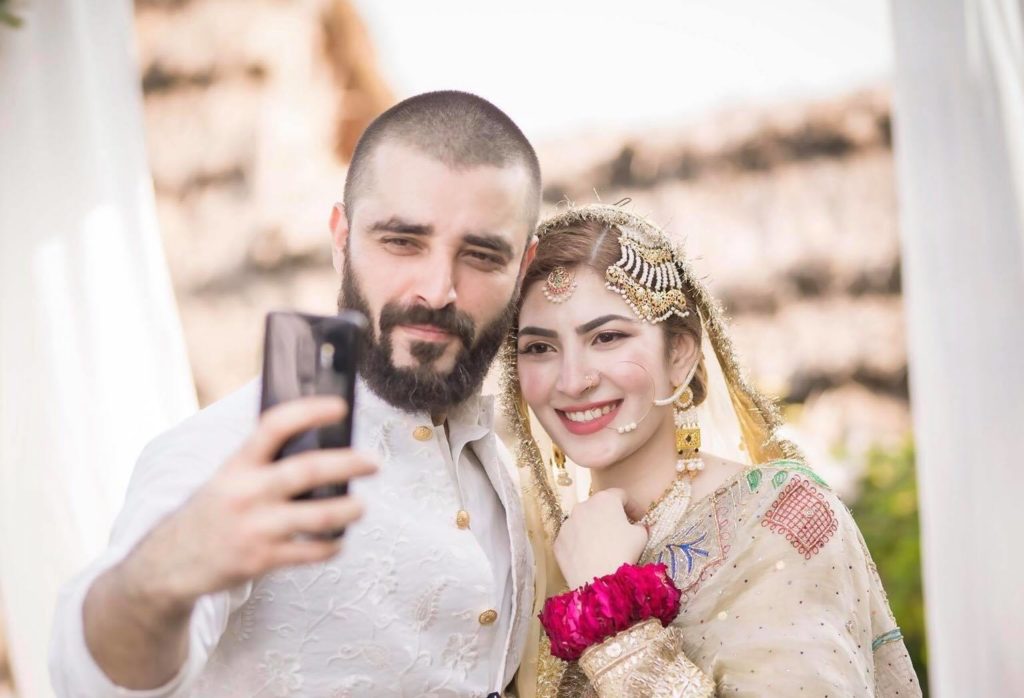 Surprisingly, Naimal received more attention from her fans on her wedding as compared to her acting skills on the screen. Indeed, she made a lovely traditional bride on her nikkah/rukhsati and truly looked like a fairytale princess on her valima.
When she tied the knot with her friend Hamza Ali Abbasi, everyone just fell in love with the sweet couple. While the wedding pictures were a treat to watch, so are the recent pictures and tweets coming in post-marriage directly from the couple.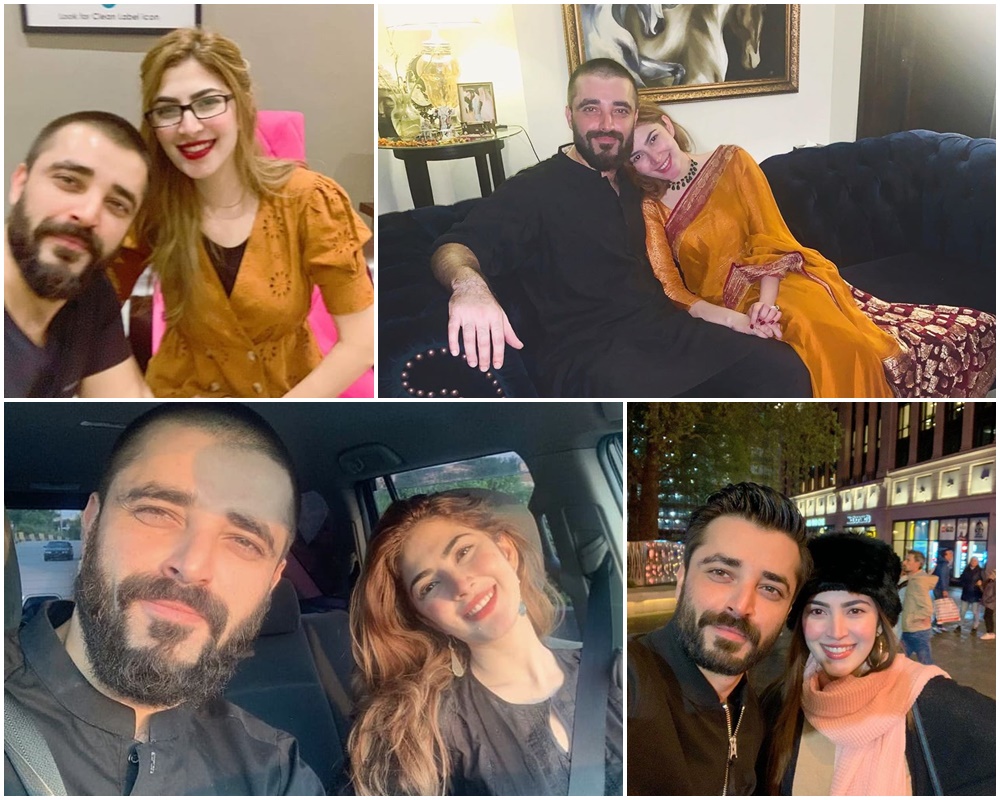 The inseparable lovebirds went out for dinner and Naimal posted this picture:
This is what her loving husband replied: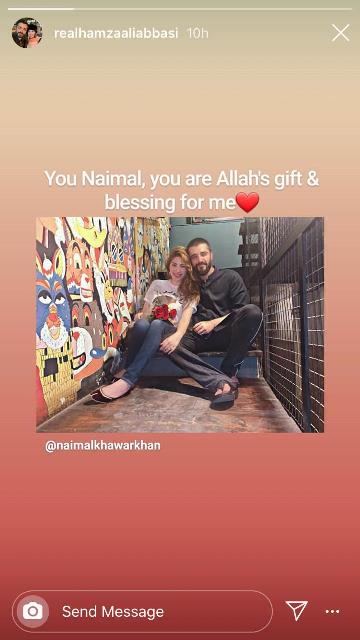 We wish Naimal a happy married life. Let's see how she surprises us in the future.