No matter what society has taught us over the years, it is safe to state that women are brave, strong, and powerful. From running entire households, managing children to juggling two jobs or studying while working; women are unbreakable.
Hence, it is extremely important to see lead female characters in dramas to help empower women in our society. Consequently, I am glad Pakistani dramas highlight women as positive and bold characters rather than just the victims of domestic violence.
Today, let's hear a round of applause for all the following amazing female characters in the top Pakistani drama series that shine bright through the screen to spread hope and positivity.
Dr Nigar- Ek Hai Nigar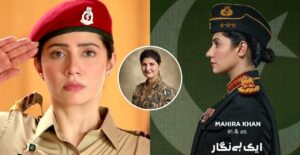 She never raised her voice but was able to command a room full of people- That's something, isn't it? Here's what I love about Dr. Nigar and the biopic: She is resilient, focused, talented, strong, not a teeny bit emotional, and extremely realistic and logical. Did I use too many adjectives? Well, believe it or not, they all fit the character accurately.
In fact, the Pakistani media industry has been long criticized for creating the same old storylines with weak and vulnerable female characters. However, Ek Hai Nigar in 2021 altered the entire narrative. Surprisingly, Dr. Nigar Johar Khan is the first woman in Pakistan Army history to become a lieutenant-general. Presently, she is serving as the surgeon general.
However, while all her accomplishments are credible, what makes her journey so beautiful is her struggles. She lost her entire family in an airplane crash, lost her loving husband to cancer, and yet stayed strong and inspirational for all the young women. If you still haven't watched this telefilm, give it a shot.
Bano – Dastaan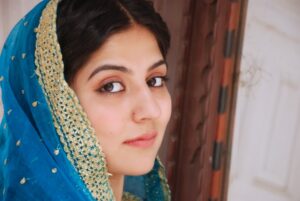 The drama series reveals the struggles through the Pakistan-India partition era. Indeed, Sanam Baloch plays a vital role in Dastaan and her character deserves applause. Most importantly, Bano's character represents our great grandmothers and grandmothers who suffered the atrocities due to the great movement.
Bano comes from a privileged background, but since she shifts to the new Pakistan, she undergoes hardships no one can imagine about. Dastaan is one of the greatest series Pakistan has produced. Moreover, Bano is one timeless character that has moved our hearts and has to be the best role Sanam Baloch has aced.
Khirad – Humsafar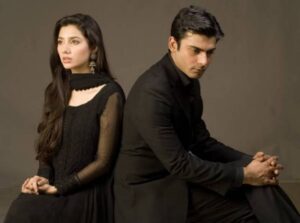 Khirad has to be Mahira Khan's most special character she has played to date. Humsafar embarks on a journey of pure, naïve love, jealousy, betrayal, and trust. This series makes history with its beautiful storyline. However, Mahira Khan's role as Khirad is one female role that is not only iconic but also an inspiration for all young girls.
Interestingly, in an interview, Mahira Khan said "Khirad is by far my most special character. She loved fiercely, she gave wholeheartedly and when it came to herself respect -she held it closest to her heart. What a woman."
What else can I say that the superstar hasn't said? She sums up the character's role beautifully.
Falak – Shehr-e-Zaat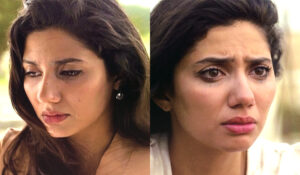 Mahira Khan is an incredible Pakistani actress. To say the least, Shehr-e-Zaat is one of her top drama series because of the diverse role she plays. Additionally, the drama series itself is iconic as the entire story and plot are unique and memorable.
Falak is a symbolic female character who is strong, creative, independent, and one who thinks out of the box. Sometimes the biggest battles are the ones you overcome internally and not externally. This is true in Falak's case. Since Falak seeks spirituality and fights her inner battles herself, the drama as a whole is nothing but worth a watch.
Shanzay- Ghalati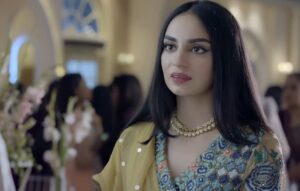 Ghalati may be a typical domestic household-centric series, but Shanzay's character played by Mehar Bano is a hit. Interestingly, her practical and straightforward side makes us fall in love with her. Interestingly, as soon as her mother-in-law embarks on the journey to make her life hell as a typical Pakistani bahu, Shanzay's badass character takes over and wins our heart!
Most importantly, this strong female character spreads the message across the country for young women about self-respect, confidence, and how to say 'NO' when needed. Indeed, a certain percentage of the audience might feel she was rude as a daughter-in-law. However, from a feminist point of view, she is strong and she knows her worth. As we all should do.
Tara- Shahzori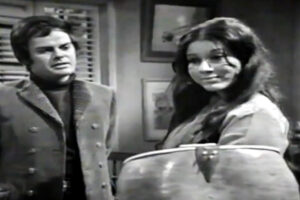 This incredible rom-com series dates back to the 1970s. We all fall in love at least once in our life, but not all can take a stand for their significant other. Tara's life is similar. When Tara and Mustafa fall head over heels for each other, they decide to secretly get married without their parents' consent.
Keeping a marital relationship hidden from society is an ordeal and this is where Tara's character is revealed. Unfortunately, she has a fair share of ups and downs and how she becomes strong, mature, and sensible over time is beautiful. In particular, she wins over her evil father-in-law, runs the household, takes care of everyone and this is just beyond amazing, right?
Even today when I mention this drama series to my mother and her generation, they all talk about Tara's character with pride.
Sanya and Zara- Tanhayian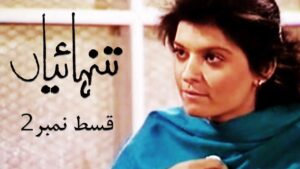 Another heart-touching series from the 1980s, Tanhayian is a drama revolving around two sisters named Sanya and Zara. Unfortunately, both sisters lose their parents in a car accident and this is just the beginning of a downhill journey. They lose their house and only have each other. While Sanya kind of gives up, on the other hand, Zara stays determined to make everything right.
Hence, Zara's role as a tenacious and strong young woman spreads the message about hope, hard work and good results. Women today are stronger than ever and having courage, determination and a vision is all they need.
Dr Zoya Ali Khan- Dhoop Kinarey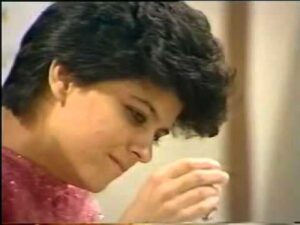 Dr Zoya Ali Khan is a cheerful young doctor who puts a smile on everyone's face in the mundane hospital. Indeed, her beautiful short hair styled over a happy face makes her an iconic character from 1987.
She shows how staying happy is more powerful than just having a career. Moreover, Zoya reveals that being cheerful and happy and giving others a smile can help not only others around you but also yourself by enhancing your inner peace.
Having a career is right down everyone's alley these days. However, the growing mental health issues including depression, bipolar, and the like is absolutely disturbing. Go check out this amazing series and learn how Zoya's happiness makes all the difference in her as an accomplished person.