We might not have the friendliest of relationships with our neighbor India, but it is an undeniable fact that we do share quite a lot of common interests. Especially as it pertains to the content watched on television. Logically, many of the drama series which have gained popularity amongst the viewers in Pakistan have also become favorites amongst the people of India. These are India's favorite Pakistani drama series. Take a look below to find out.
Humsafar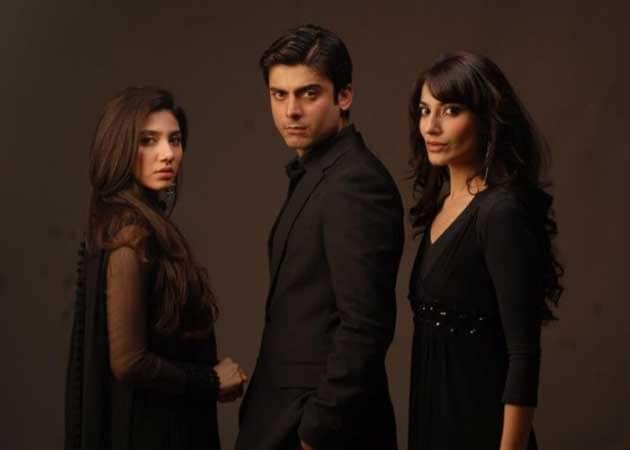 Humsafar is one of those dramas which has almost become a rite of passage. Seriously, every person you meet, you can definitely strike up an in-depth conversation about this drama. However, it is also one drama that is well-rounded and has gained perfection in just about every aspect. From the dialogues to the delivery to the impeccable storyline; to the stunning direction and exquisite attention to detail, there is absolutely no flaw!
The storyline of Humsafar follows the life of a young orphan girl. She is forced to marry her rich cousin as soon as her mother passes away. They get married and are happily living in their little bubble. However, of course, the mother of the guy cannot bear it. The mother-in-law concocts vicious plots. Moreover, introduces a jealous suiter to break them up.
Yes, the story sounds conventional. But once you watch the drama, you realize it is one that pulls at the heartstrings in a manner like none other can. It is a tale of immense strength and pride as played out by the female protagonist. She carries out her role in a manner so graceful, all of us can take a page out of her books! The ending too is just heart-warming. Although I won't give away the ending, rest assured you won't be disappointed if you decide to give it a go!
Zindagi Gulzar Hai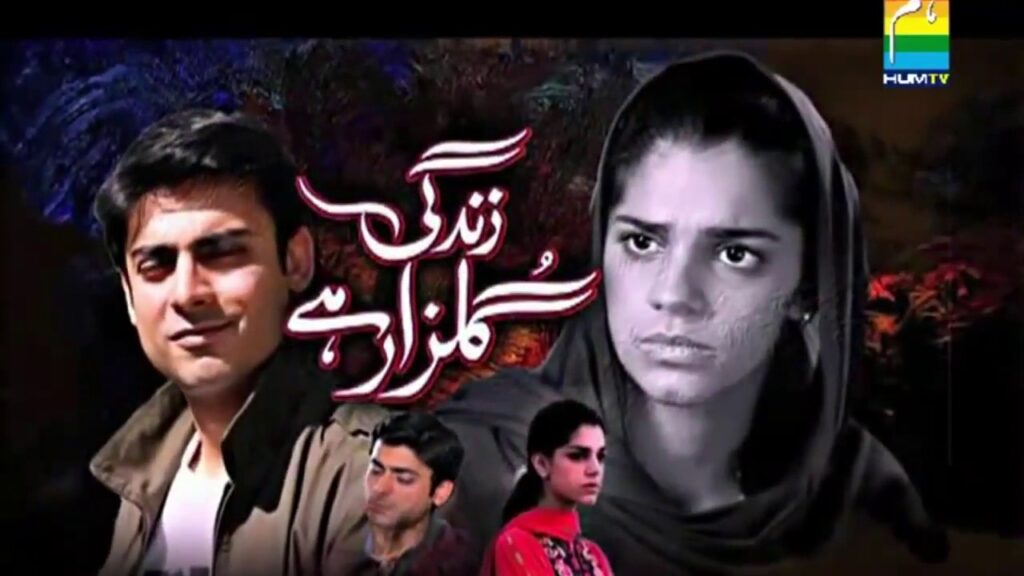 If you want to stray far away from the typical storylines following the intricate complexities of the saas-bahu drama, look no further. Zindagi Gulzar Hai is an amazing drama series. It chooses to bring to light a somewhat realistic portrayal of the way relationships operate in the real life. Rather than bringing forward yet another beat-up story plot, the drama revolves around the life of a young, uber-talented yet utterly cynical girl and a guy from a well-to-do family.
Right about now, you're probably thinking this is just another typical drama. But, moving forward, the drama zeroes in on the finer intricacies as they pertain to a married couple's relationship. The drama is very distinct in the story it portrays. This is probably why it has gained so much popularity with our friends across the border as well. Moreover, who can miss lead actors like Fawad Khan and Sanam Saeed acting side by side!
Shehr-e-Zaat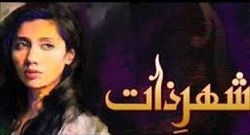 Shehr-e-Zaat is a must watch! I believe it became everyone's favorite because of its simplicity. The drama series has managed to come up with a storyline that is sure to resonate with just about everyone. The female protagonist (Mahira Khan) falls in love with Salman (Mikaal Zulfiqar). She is determined to marry him and she achieves this. However, her world splinters apart when she learns of the infidelity from her spouse.
This is when she comes to realize that worldly aspects and their materialistic elements aren't where one's attention and devotion should lie. Rather, it is the relationship with our Creator is what matters. Religion should chalk out the course of our life.
Durr-e-Shehwar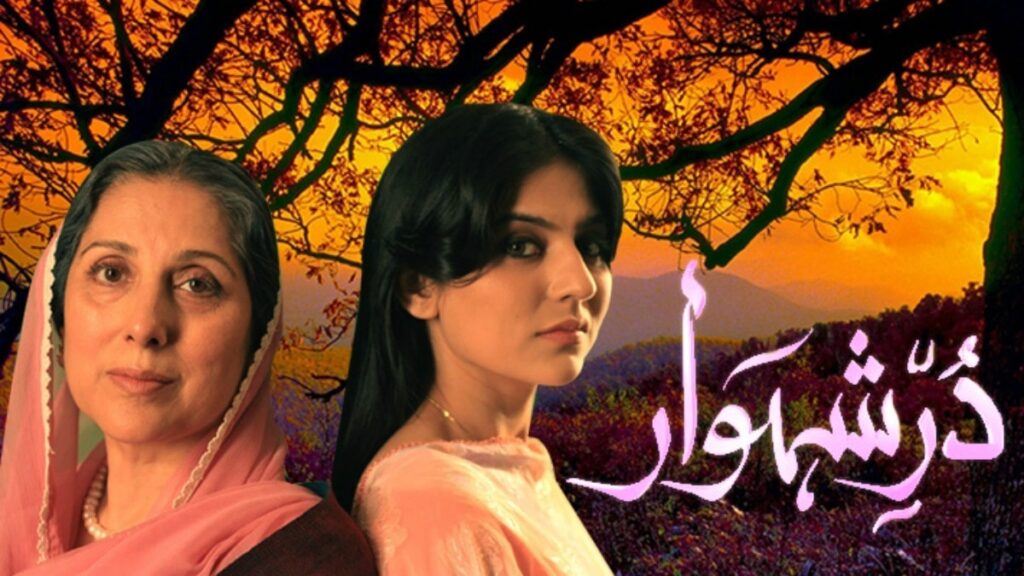 This drama is a must watch, especially for the younger generation. We grow up looking at movies and other such paraphernalia, believing that marriage is smooth sailing. When we do get married and step into the practical life, it is rude awakening for many of us. Durr-e-Shehwar attempts to address the fact that marriage isn't just a bed of roses. Rather, it is a relationship which requires considerable amount of effort and nurturance. It requires patience and a great deal of labor of love. In the prevailing environment where there is a lot of cynicism and generally a halo of negativity around the institute of marriage, this is definitely a drama worth watching.
Meri Zaat Zarra-e-Benishan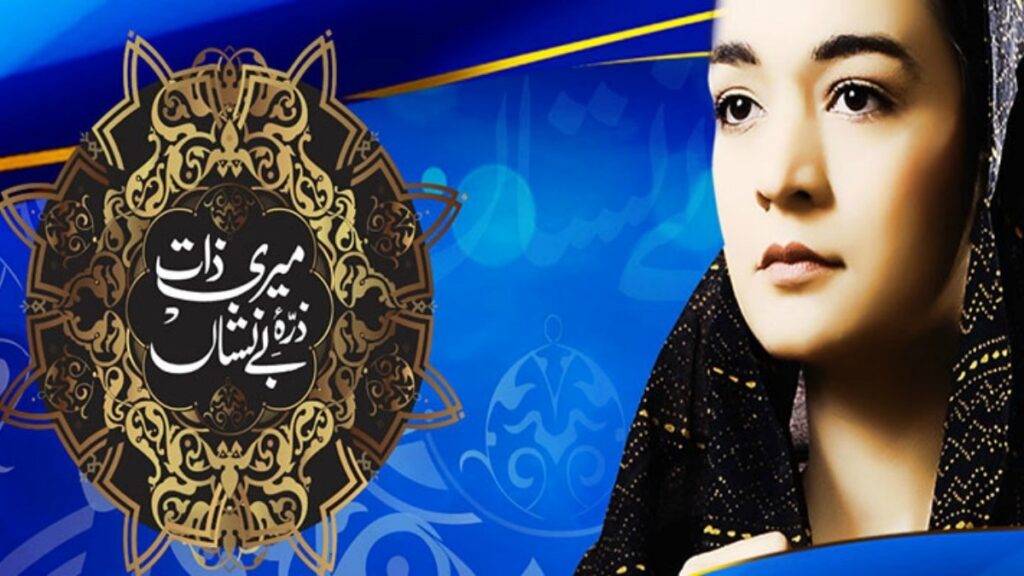 One of my personal favorites, meri zaat zarra-e-benishan is a drama that sticks with you in the peripheries of memories forever. It is a tragic story by all standards. It may even be called depressing by some standards. But, the story is totally out-of-the-box!
It is different from just about anything you have ever seen. It is also a story that resonates well given the current misconceptions about the manner in which a woman ought to conduct herself, a tale of how modesty and virtue may very well be used against a woman. This story about a mother and her daughter is a must-watch.
These dramas have become favorites across the border, and this is definitely a moment of pride for our country!