We all indulge in unique treats every now and then. From tasting street food in Turkey to trying a new Mexican recipe at home, we all need a special taste on our palate after a few days. This is where Shawarma comes in!
A Shawarma is a wrapped up heaven everyone must try. Exploding with flavors, textures and filling you up right away, this treat is so much like a taco but is still different in so many ways.
Haven't tried it yet? You should definitely eat it and thank me later for introducing it to you. Meanwhile, enjoy learning a few fun facts about Shawarma written below.
What is Shawarma?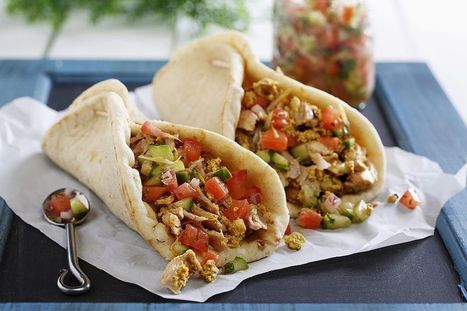 Shawarma is a tasty dish which belongs to the Middle Eastern cuisine. Interestingly, its name originates from the Turkish word 'çevirme' meaning 'turn' in English, as in meat turning on a spit or rotisserie until it is slowly cooked thoroughly.
How is Shawarma meat cooked?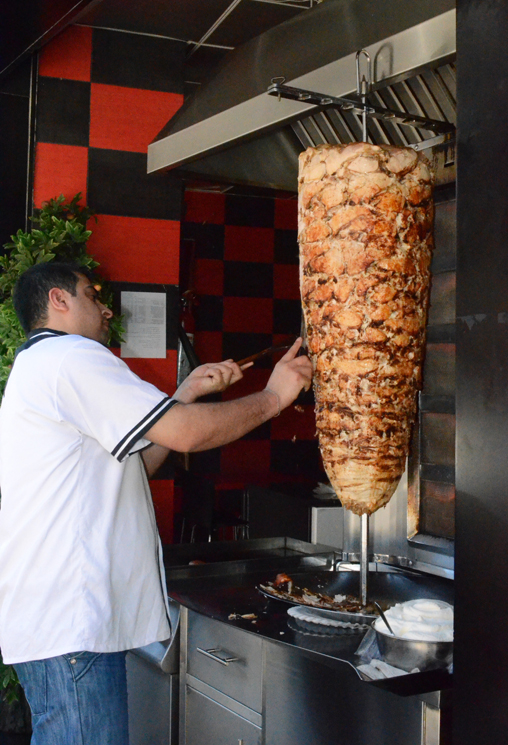 Well, just like its name suggests, shawarma meat is prepared on a vertical spit and is grilled for hours until it is tender and thoroughly cooked. Also, the shawarma meat can be beef, turkey, mutton but the most commonly used meats are chicken and lamb.
How is it made?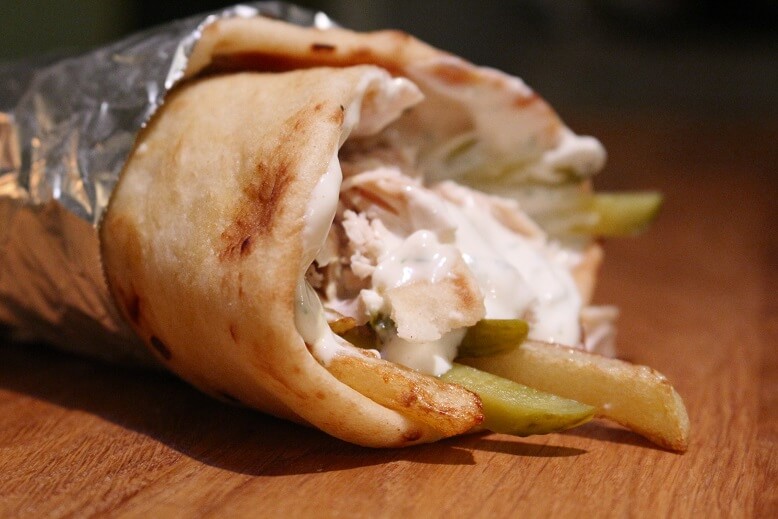 Think of shawarma as a Middle Eastern burrito! Shawarma is a blend of different flavors of meat, vegetables, sauces and bread. Some cooks also like to enhance the flavor by adding cheddar cheese slices and French fries in the roll.
Once the marinated meat is cooked on the spit it is thinly sliced and kept aside. Afterwards, the meat is rolled in a flatbread (pita or laffa bread) to be exact. Along with the meat, you will also find hummus, thinly sliced carrots, green chillies, pickles, Tahini, chili sauce and cheese rolled inside the wrap.
While the recipes differ from country to country, the original meat marination, pickled vegetables and sauces remain the same.
What is the basic Caloric Count?
While the answer might differ depending on the ingredients and their quantity, a basic shawarma offers approximately 1,300 calories. It has almost 70 grams of fat and 2,300 mg of sodium.
What are popular Shawarma side dishes?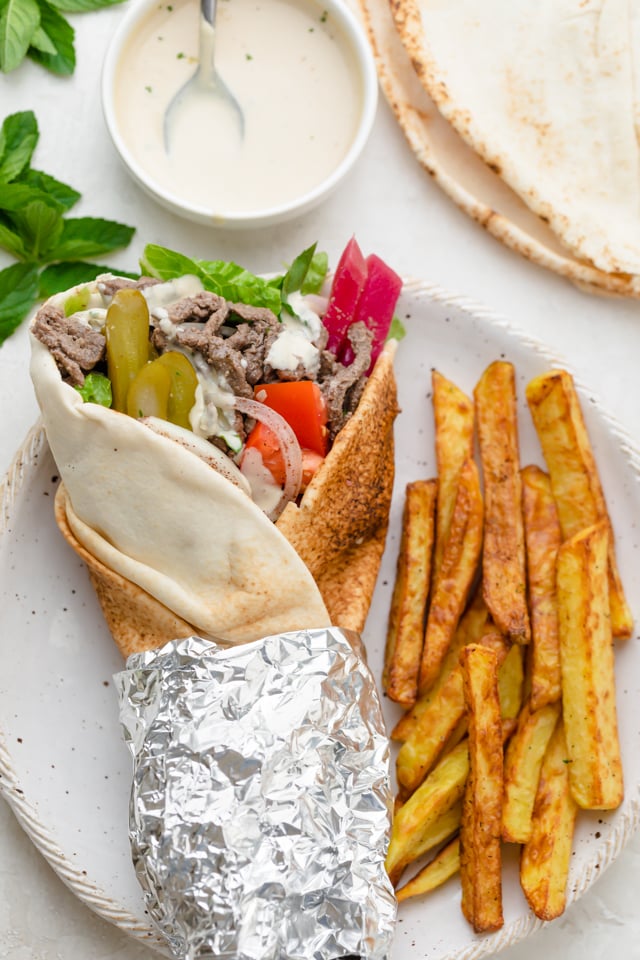 Shawarma is a filling meal on its own. However, some people prefer eating French fries, falafel and even fresh salad with it. To enhance the taste, you can also enjoy it with Tabbouleh (fresh salad made of finely chopped parsley, tomatoes, mint, etc).
I like my shawarma with a can of Coca cola and a single serving of French fries.
The best time to eat this dish?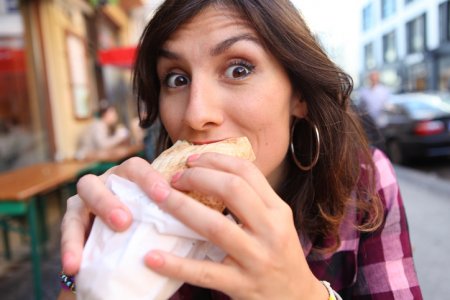 Well, again, the answer might differ from person to person. If you ask me, shawarma is a hearty meal and it can be eaten for lunch or for dinner.
My husband usually brings shawarmas on his way home and we enjoy it as our midnight snack while binge watching Netflix!
Who invented Shawarma?
Surprisingly, shawarma dates back to the 18th century! Beat that. It was invented in Turkey and was initially served in Greece. People called it 'gyro', Greek word for a turn. However, once it spread across the Middle East, its name changed to shawarma. What a transition though!
Marvel Avengers and Shawarma
Believe it or not, Avengers introduced shawarma to all their fans in 2012. Interestingly, shawrma sales increased in 2012 after the feature film released globally.
Way to go Iron Man! Check out the awesome scene from the movie:
Pizza Hut introduced Shawarma topping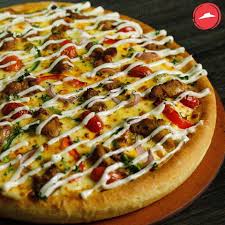 Pizza hut offers unique flavors called 'Shawarma', Afghani Tikkha , BBQ Buzz and more. Nonetheless, Shawarma topping sounds totally out of this world and I'd love to enjoy it on my deep pan pizza crust.
What is the spice-o-meter of Shawarma?
I truly feel the spiciness can vary, but mainly since it has hummus, it is more on the creamy side. However, when I ask my favorite street vendor to make it, I ask him to add extra spices and pickles.
Can I make Shawarma at home?
Oh yes! It will be a plus if you have a rotisserie in your backyard. However, if not, you can simply make-do by grilling the chicken or any other meat. You're your meat of choice is ready, simply load the pita bread with pickled veggies, hummus and desired sauces.
Nonetheless, if you do not have hummus, you can always substitute it with mayonnaise garlic sauce.