2020 has been the quietest year on the Pakistani drama series front thanks to Covid-19 and its ripple effect on our media industry. Nonetheless, the Pakistani media sector gave many drama series to look forward to.
Moreover, some of them have the most beautiful musical moments we can easily cherish on our big screens, iPods and especially in our cars. This year, we witnessed a perfect blend of somber/ emotional and love-filled echoes.
I am sharing my top picks of original sound tracks (OSTs) from a few of 2020's dramas from different channels. Give them a listen and I am sure you will be humming them straight into 2021!
Pyar ke Sadqay
This was one of the first drama series of the year. While it started airing from January 23rd, the truth is that the audience got hooked to its promotional OST long before it. Ahmed Jehanzeb and Mahnoor Khan got us love struck within the first few seconds.
Indeed, it is bubbly, cute and romantic at the same time. Moreover, the track perfectly described the love of a cute couple who has psychological issues. Listen to it. I love the melody.
Kashf
This one joins the notorious, hash-tag ready list as it combines potent lyrics with a powerful voice. Indeed, Hamza Akram Qawwal composed and sang the song in a chart-topping style and won everyone's hearts instantly.
Moreover, the beat is perfect for classical dance and I just can't keep myself from swaying left to right whenever it airs on TV.
Nalaiq
Give Nalaiq OST just over a minute and it will transport you into a sweet, romantic dream. Nish Ashar bestows a sweet calming voice to Sami Khan's lyrics in the song. This song is perfect for all the heart-broken peeps out there

Mushk
A multi-instrumental jingle that has a mix so deep, it takes you right inside the tunnel! Moreover, with a legendary singer like Ali Zafar on board, you can expect nothing less than a masterpiece. Thankfully, Ali Zafar's powerful vocals lead the right way out through inspirational lyrics by Aehsun Talish.
Sabaat
The audio design is pretty effortless while the lyrics are powerful. Apparently, Sabbat's OST showcases how our lives are full of ups and downs and how it is a puzzle we need to solve.
Kashif Anwar did a wonderful job jotting down such deep lyics. Moreover, Ali Sethi did justice singing it well.
Ranjha Ranjha Kardi
This song feels completely at home coming from the Pakistani actor and singer Rahma Ali. Indeed it starts slow and builds into a melodic goodness of Qawwali style female sung meditation.
It works ideally for the ears as it is soft yet powerful. I'd say it is THE track for your next long road trip if you like em' slow!
Mohabbat Tujhe Alvida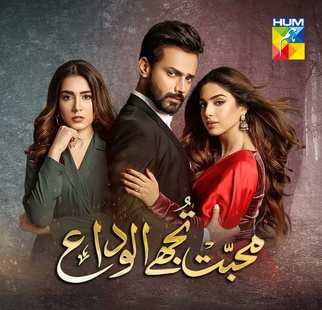 Sahir Ali Bagga is a grand name in the music industry and for the right reasons. Apparently strong but delicate, this OST is pure music to the ears. Moreover, we owe Imran Raza a round of applause for the heart touching lyrics. This OST became a hit despite the grim and never-ending theme of the project
Tera Ghum aur Hum
Another one from the sorrowful front, Tera Ghum aur Hum has a very catchy tune and a lovely score to compliment it. Interestingly, Khalil ur rehman lent the lyrics, indeed making it in our top songs from 2020 list. The singer Naveed Nashad paid tribute to the words by singing them in a very downcast fashion. A must listen.
Saraab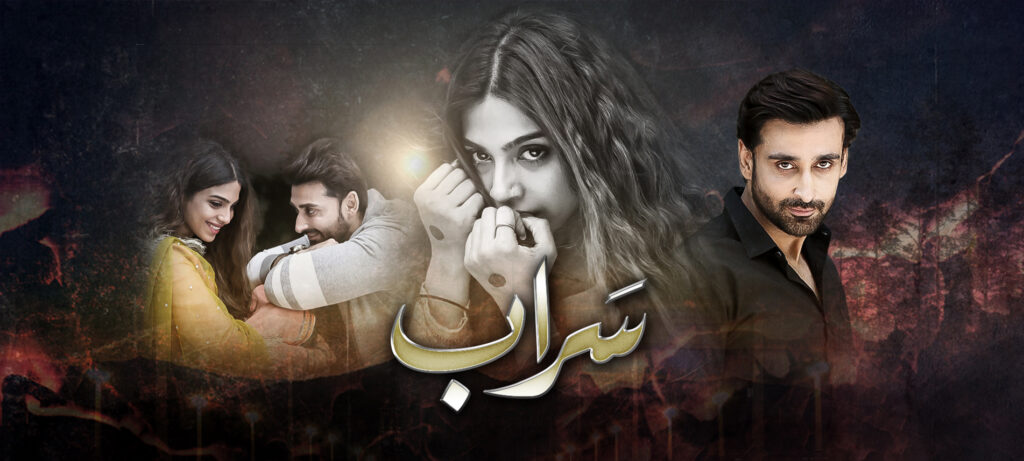 This drama's titular track is a sonic treat if you are into slow burns. Lyrics are written by none other than Qamar Nashad, and the man behind the vocals is Naveed Nashad; an infamous name when it comes to Pakistani drama soundtracks. You can well imagine the song's impact.
Chalawa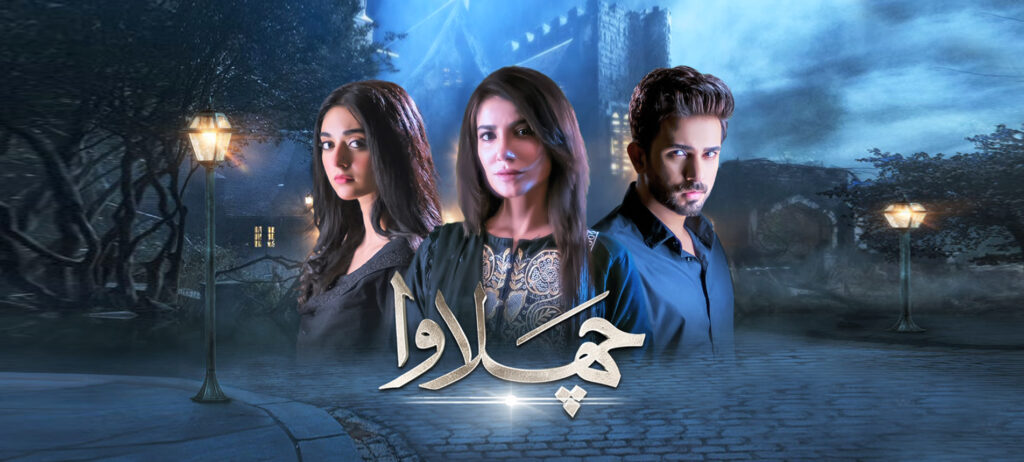 Finally a different genre in our drama series list! Chalawa is the downright perfectly psychedelic groovy mix you simply cannot ignore. Indeed, it is eerie, spooky and super catchy. Alycia Dias's flattering vocals mildly remind me about the Cranberries lead singer Dolores O'riordan. Need I say more?
I suppose Chalawa's spectral track is a natural hit as it is unique amongst sad, slow songs from other Pakistani drama series. Moreover, the lyrics by S.K Kalish are super easy to memorize too.
Qarar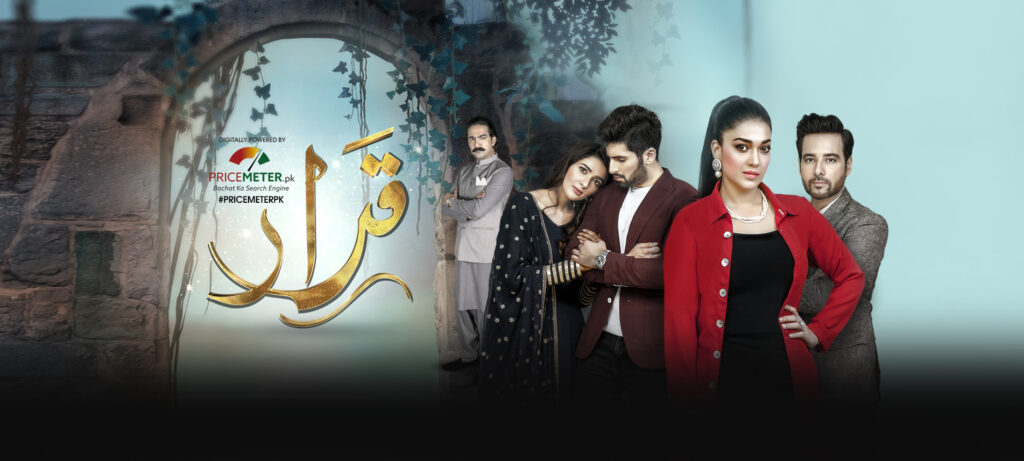 Here is a singer worthy of a real swoon! Rahat Fateh Ali Khan creates top-ranking love songs for decades. Qarar is no exception. Beautiful lyrics by Asim Raza come to life when Rahat Fateh Ali Khan sings them in his classically trained voice. Additionally, the drama series is a total hit too. Do check it out.
Ishqiya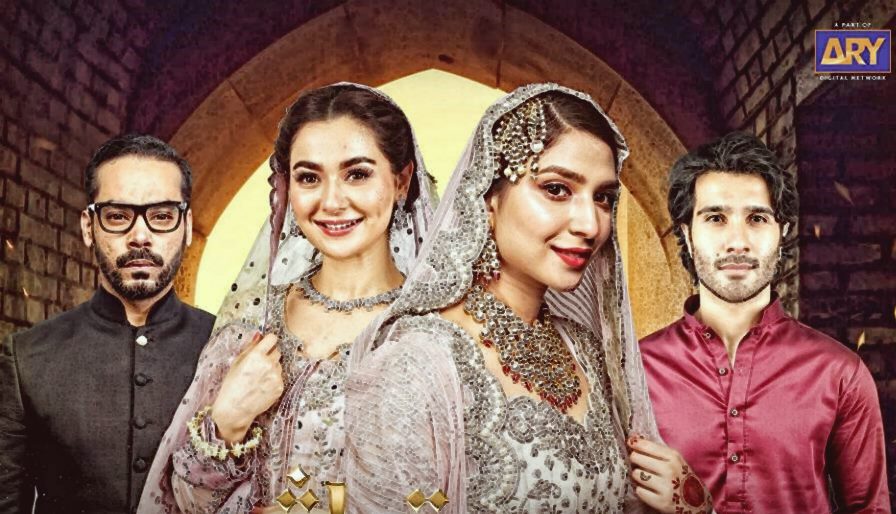 Ishqiya has to be my favorite soundtrack from 2020 drama series. Why, you ask? Not only because it is immensely melodic and unforgettable but also because Asim Azhar rocked it.
Certainly an adorable start takes a dip into Lala land with love lyrics so deep, they make you want to dance with your partner!
Yaarian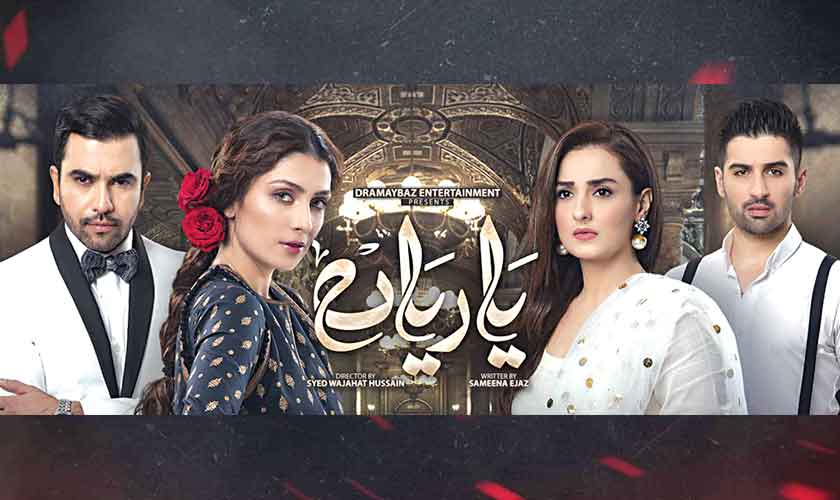 Wrecked love lives, unfulfilled dreams and domestic issues are a few common drama topics we have been mastering for centuries. Yaarian does fairness to these conventional dramas when Nabeel Shaukat sings it in his sorrowful voice.
Thus, Yaarian became a hit amongst heartbroken peeps of the new generation. This Geo Tv production became the talk of the town within days.