The Pakistani media industry is home to the most incredible drama series of all time. With excellent scripts, mind-blowing screen-plays combined with experienced actors; the audience gets even better dramas every time new ones pop up. Moreover, the best of source of entertainment includes cozily cuddling into your sofa, enjoying a cup of coffee and binge-watching Pakistani dramas.
To beat the heat and boredom this year, here's a list of new Pakistani dramas from 2021 you simply shouldn't miss.
Laapata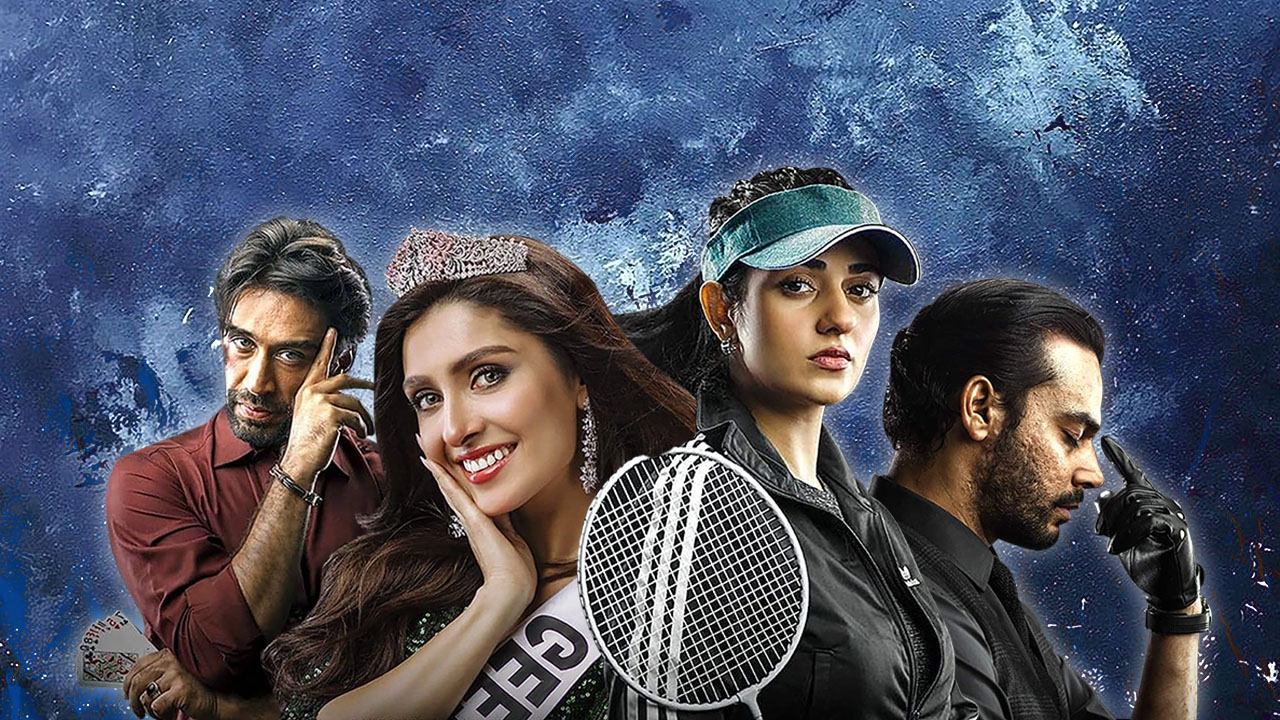 Laapata showcases the ideal cast for an incomplete love story. It is starring Ayeza Khan, Ali Rehman, Sarah Khan and Gohar Rasheed. Interestingly, Ayeza Khan has played a unique role, where she is a TikTok star, a bubbly and chirping character. On the other hand, her cousin Falak (Sarah Khan) is a simple introvert who is madly in love with Shams. Geeti (Ayeza Khan) is too.
Who will win Shams's heart? Who will Shams end up with? Geeti causes serious troubles between Falak and Shams and the cherry on top is that Shams goes missing. Watch the drama to find out the complete story.
Hum Kahan ke Sachey They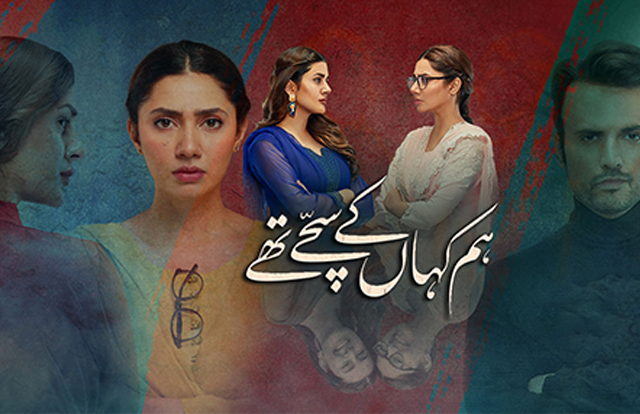 With Mahira Khan's comeback on the screen after ages, Hum Kahan ke Sachey They is already a blockbuster hit with only 2 episodes aired. Surprisingly, this new drama series is different from the typical saas-bahu nonsense. It features Mahira Khan, Usman Mukhtar and Kubra Khan. Let's also applaud Kubra Khan for returning to the screen after ages too.
This drama showcases societal hurdles, complexities of relationships between cousins, a mother and a daughter, a dead father and a rude grandmother. Moreover, it is also a depiction of how problems can escalate when misunderstandings take place due to communication gaps.
This series is interesting, grasps attention instantly, and is definitely recommended.
Yun to Hai Pyar Bohat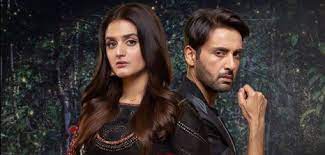 Yun To Hai Pyar Bohat brings together the most appreciated on-screen couple, Hira Maani and Affan Waheed back. This romantic series is light, easy on the eyes and the storyline is different too.
The plot revolves around a rock star in the making who struggles because he is low on resources and contacts. Apparently singing is his passion but can it help fill his pockets? On the other hand, his lover and cousin, Hira Maani has completed her law degree and joins a new firm as a fresh lawyer in the market.
Moreover, she has to work to support her family but denies Zain's proposal because she wants him to be more responsible and look for a job instead of investing all his time in his passion.
Soniya, a rich and arrogant girl enters the story with a twist. She falls head over heels for Zain, wants to marry him while her parents disregard the idea. The drama is full of ups and downs, highs and lows and you will have to watch it to know the details.
Parizaad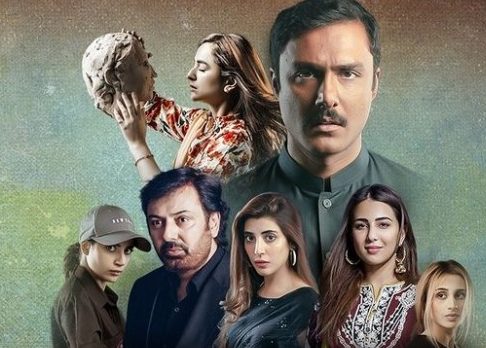 Parizaad has received an overwhelming applaud for showcasing an entire drama revolving around a man instead of a woman. I mean, enough with the Feminist approach and 'Aurat March' already, right?
Parizaad, a role lead by Ahmed Ali Akbar portrays an underprivileged boy from a small village who is mocked because of his dark complexion. More importantly, he is mocked by everyone because his name means 'From the land of Fairies'. Nonetheless, he is great at studies, tutors local villagers and helps his friends attain better marks too. But is this it? His romance struggles are real and his overtures are always met with rejection because of his unpleasing appearance.
This series showcases Ahmed Ali Akbar, Ushnah Shah, Yumna Zaidi and Urwa Hoccane. It started airing on July 20th so you better catch up with the first few episodes.
Ishq Hai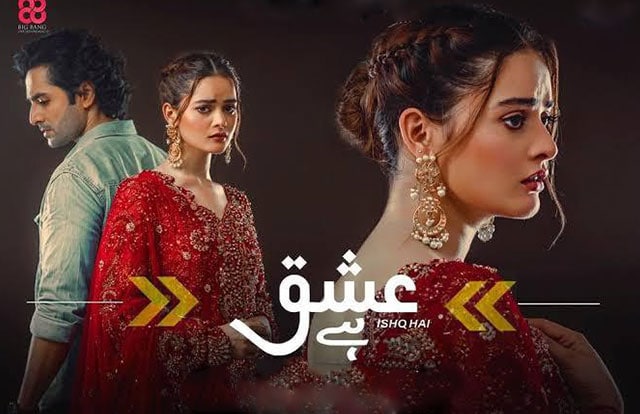 A love story with typical family struggles is a hit series all the fans can't stop talking about. Danish Taimoor and Minaal Khan act alongside as lovers who cannot be united because of their family's disagreement. Most importantly, Minaal Khan's family doesn't believe in love marriages and forces her to tie the knot with someone her family chooses.
While it sounds stupid to read, the truth is that many Pakistani girls go through the same dilemma to not bring shame on the family. I feel one should choose their life partner themselves. What do you think?
Coming back to 'Ishq Hai', firstly the OST is awesome. Secondly, check out how Danish Taimoor and Minaal Khan uphold their relationship while their families are a huge hurdle.
Akhir Kab Tak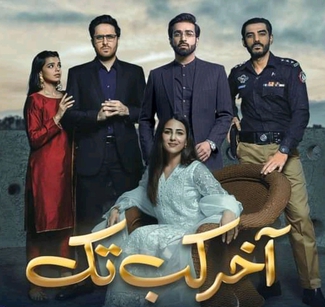 If you into witnessing justice happen on-screen for the typical patriarchal struggles of the society, this drama series is for you. Ushah Shah leading the story as a strong-willed, empowered woman faces problems when male laborers gang together for a strike to hand over the position to a man instead. Apparently, because they believe working under a woman boss will bring bad luck.
On the other hand, 2 sisters are constantly harassed physically and mentally by their own family members and there is no end to it. What happens to them? How do they survive? Do they get justice? Akhir Kab Tak is an exemplary drama series everyone should watch.
Chupke Chupke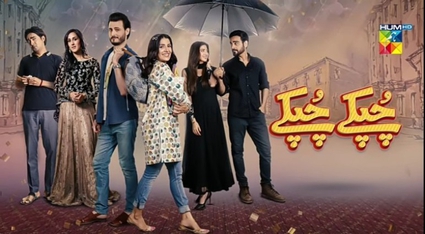 Chupke Chupke is the most appreciated series of 2021. Not only is the best comedy series so far, but is also the best family-oriented series one can watch. Equally ideal for a 65-year-old while it is humorous to a 7-year-old. Ayeza Khan amazed us all with her new look as a carefree, dumb, witty and chipping girl. Also, her wardrobe designer takes the prize. She wore the best clothes and accessories a girl can dream about. On the other hand, Osmaan Khalid Butt, Arslan Naseer, Ali Safina, Mira Sethi, Aymen Saleem and Areesha Sultan did wonders with their mind-blowing comedy acting. They were so effortless.
However, Asma Abbas wins the prize for being so flawless with her hate for her late husband's second wife. The story revolves around 2 wives of the same husband and their children. The rivalries, comparisons, competitions and everything is between is perfect for sore eyes as they reside as neighbors.
If you want something light on the eyes, this one is for you.
Team Bahadur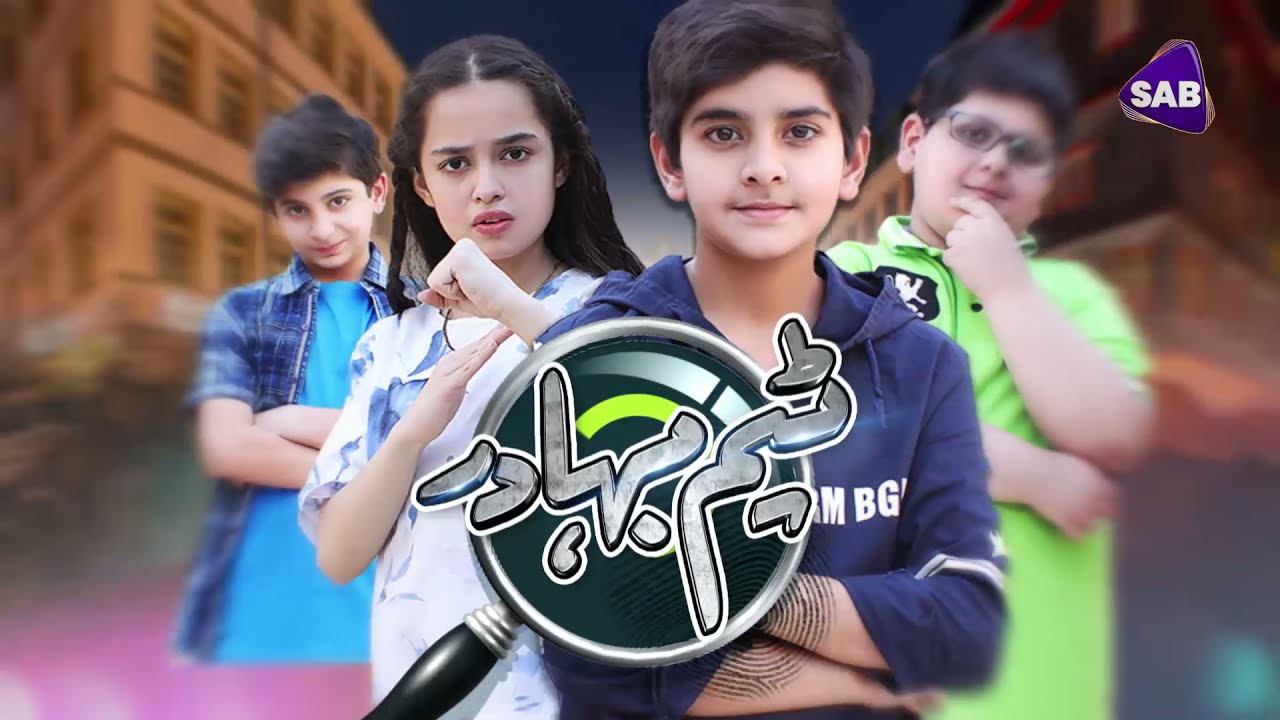 Finally a nice, worth watching drama series for the children comes out. Team Bahadur caters to children from 5 to 12. This series features 3 strong and brave kids who find criminals and turn them in for their bad actions. They happily help the police find bad people. Moreover, they are equally devoted to their studies. Hence, makes this series the perfect pass-time for kids. It airs on Sab Tv.