The heartthrob of the media industry, aka Hrithik Roshan of Pakistan; Sheheryar Munawar has gained even more spotlight after his amazing feature film 'Parey Hut Love'. However, there is very little us fans know about him, his life, his likes and dislikes.
Above all, if you are his diehard fan, here are some juicy inside details you can learn about Sheheryar Munawar.
A closer look at Sheheryar Munawar
He was born in Karachi
Sheheryar Munawar was born in Karachi on 9 August 1988.
Education
He spent his childhood in Islamabad and completed his O levels from The City School. Nevertheless, his family shifted back to Karachi and he finished his A levels from Southshore School.
Moreover, he did his Bachelors in Finance from IBA.
Meri Family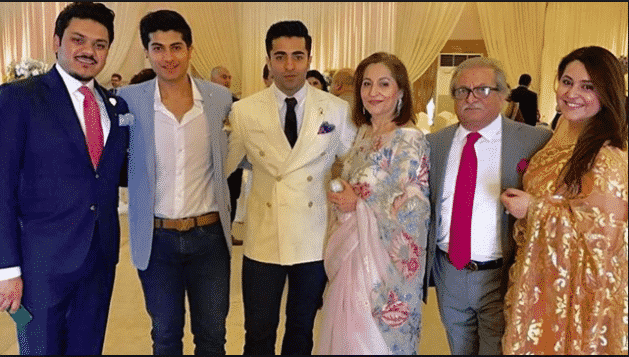 Meet My Parents
While Sheheryar's father was an air commodore (r) Munawar Alam Siddiqui, his mother has always been a home-maker. Interestingly, his father has a Sindhi background while his mother is a Brahui.
Siblings
Sheheryar belongs to a family of 6; 4 of them being his siblings. Apparently, while his sister Nadia is also a business graduate like him, his youngest brother Manoucheher graduated recently.
Unfortunately, he lost his elder brother Asfandeyar back in 2012 in a car accident.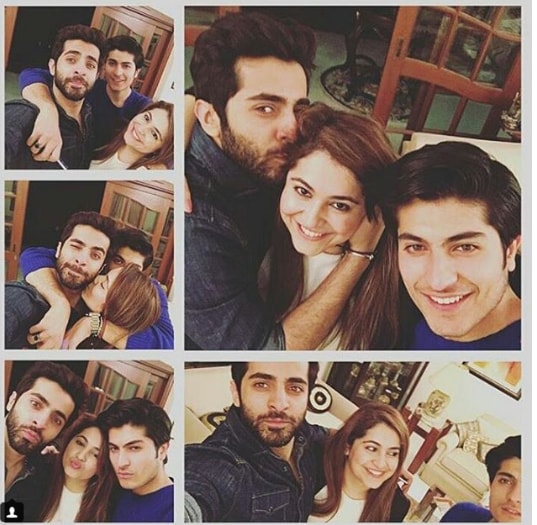 What's his Ghar ka Mahol like?
Significantly, Sheheryar's ghar ka mahol has always been strict. Since his mother was a stay at home mom, she made sure everything was proper. Again, to exert that, she often scolded the children, just like a desi mom does.
Which language did everyone speak at home?
'Minglish'! In relation to this, he revealed in an interview that since all the family members spoke in Sindhi, Brahui, English as well as Urdu simultaneously; the dinner table conversations were one of a kind!
Ghar ka Khana?
Interestingly being a 'Brahui means that you mostly feast on meat'. Since his mother run the kitchen and had more influence over his Sindhi dad's meal choices, the whole family usually ate meat. Especially lamb and mutton.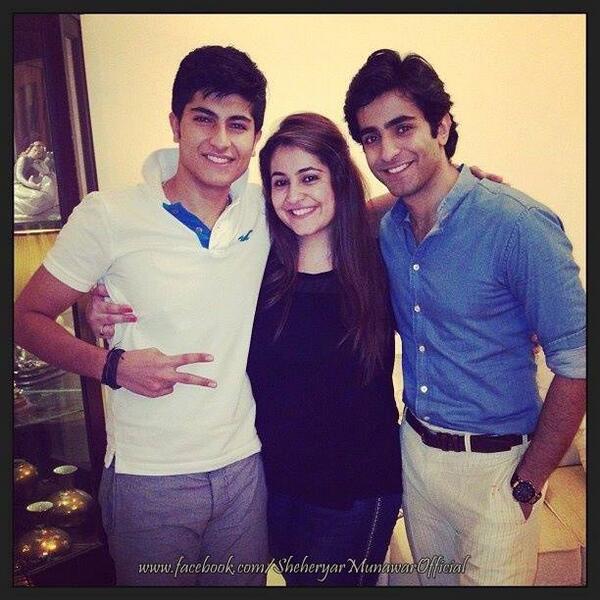 Usual Family Dinner Table Conversation
Politics. Furthermore, he stated that the whole family usually indulged in a serious conversation about politics, mostly because of his sister being a debater! In addition, they all would talk about how each one of them spent the whole day.
Let's move onto the Fun aspects of his childhood
Childhood memories
After his mother would doze off in the afternoon, all the siblings would slowly sneak out of the house to climb trees and play.
Mama ya Papa?
Besides this being a totally silly question all desi people ask kids, nonetheless his answer was 'Papa'. In fact, he mentioned that he and his father shared a lot of interests. They would make model ships during the afternoons his father was available.
Music
Surprisingly, Sheheryar Munawar's father is a great singer. A professional ustad would come home with his harmonium to teach his father. Sheheryar started taking interest in music because of him. So much so that he has kept his father's entire record player LP collection.
Let's not forget that he has totally cool dance moves too…
Childhood crush?
None other than Penelope Cruz!
Gaining the Spotlight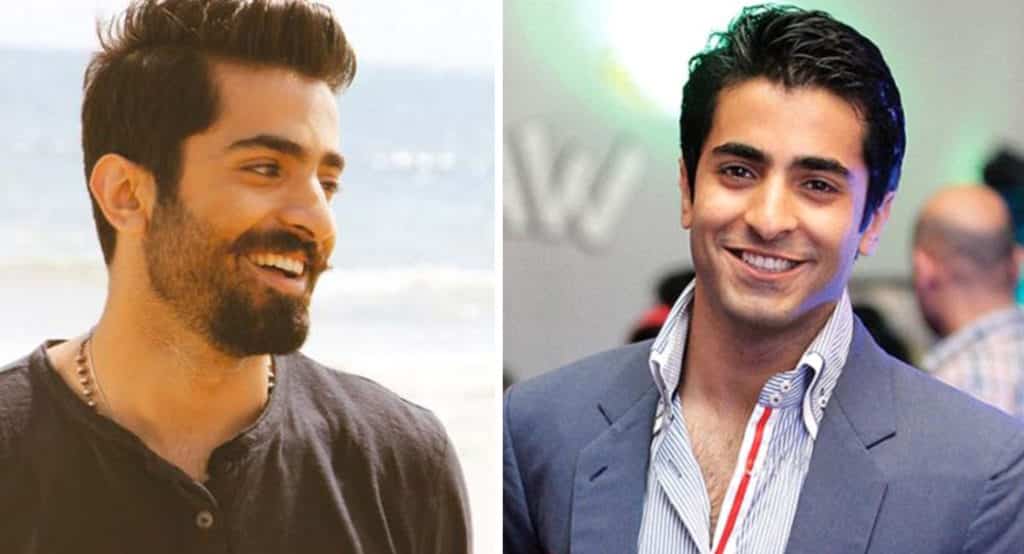 Interestingly, Sheheryar Munawar initiated his career by modeling. Later, he chose Hum TV drama serials. Namely:
Merey Dard ko Jo Zuban Miley
Kahi Un kahi
Zindagi Gulzar Hai
Asmanon pe Likha
Feature Films:
Ho Mann Jahan
7 din Mohabbat In
Project Ghazi
Parey Hut Love
On the other hand, not only did he win 2 awards but won the hearts of many fans on twitter. Here's a glimpse of him reading tweets from his beloved fans. Check out his reactions!
Love Life
Finally, the real question! As far as his love life is concerned, Sheheryar Munawar is happily engaged to Haala Soomro. In fact, his fiancé is a doctor. Here are some pictures from his engagement ceremony.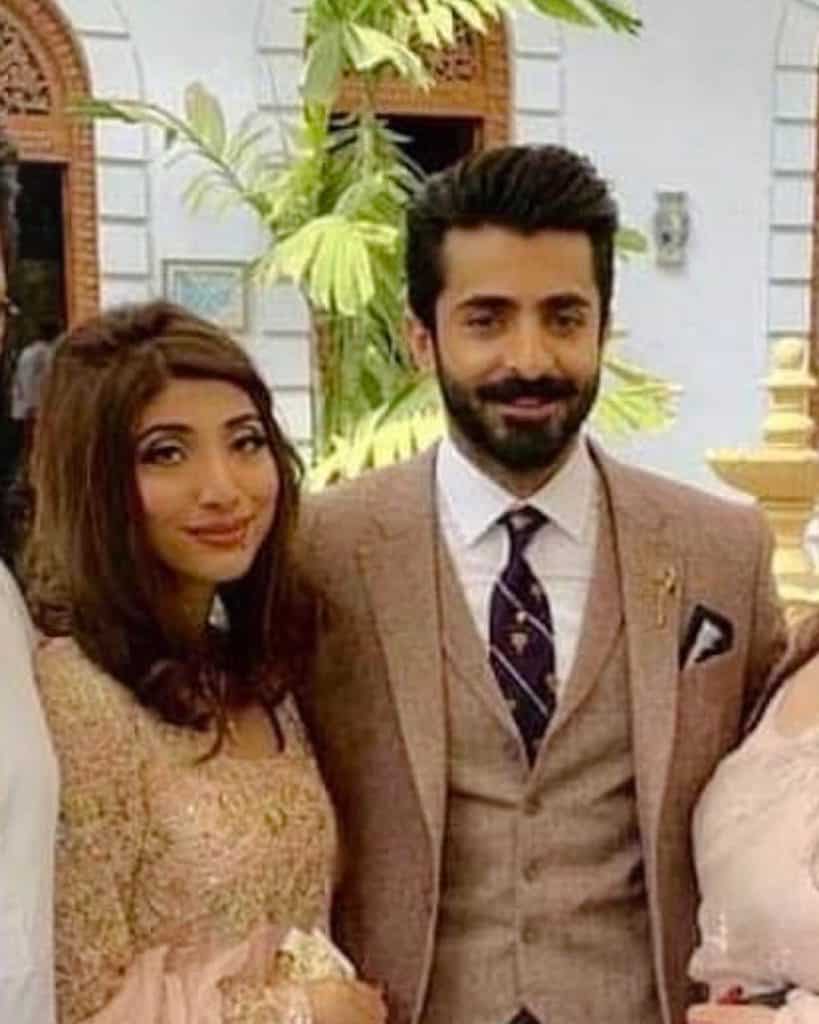 Don't they look beautiful together?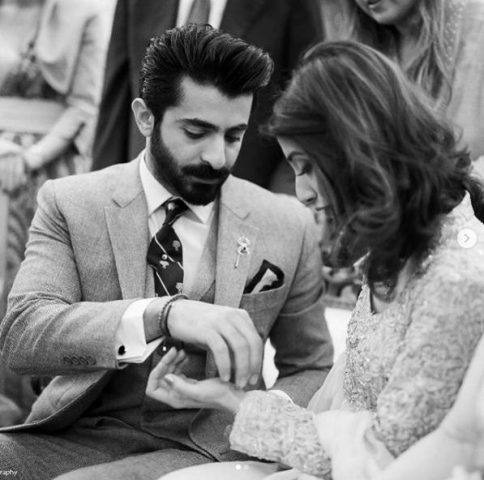 On that note, here's a recent picture he uploaded on Instagram. Are we thinking too much or his caption means he is going to seal the deal pretty soon?
That's all for now folks! Stay tuned for more.