Believe it or not, all the celebrities of the Pakistani media industry were once kids too. Interestingly, some of them still have the same features, only enhanced (obviously), however, some will leave you shocked as to how much they have changed.
Today, we are all about living through the childhood memories of celebrities through their adorable snaps. Some of them are too cute for words! Let's take a look at our favorite Pakistani stars before they knew how to pose and definitely before they became famous.
Ayeza Khan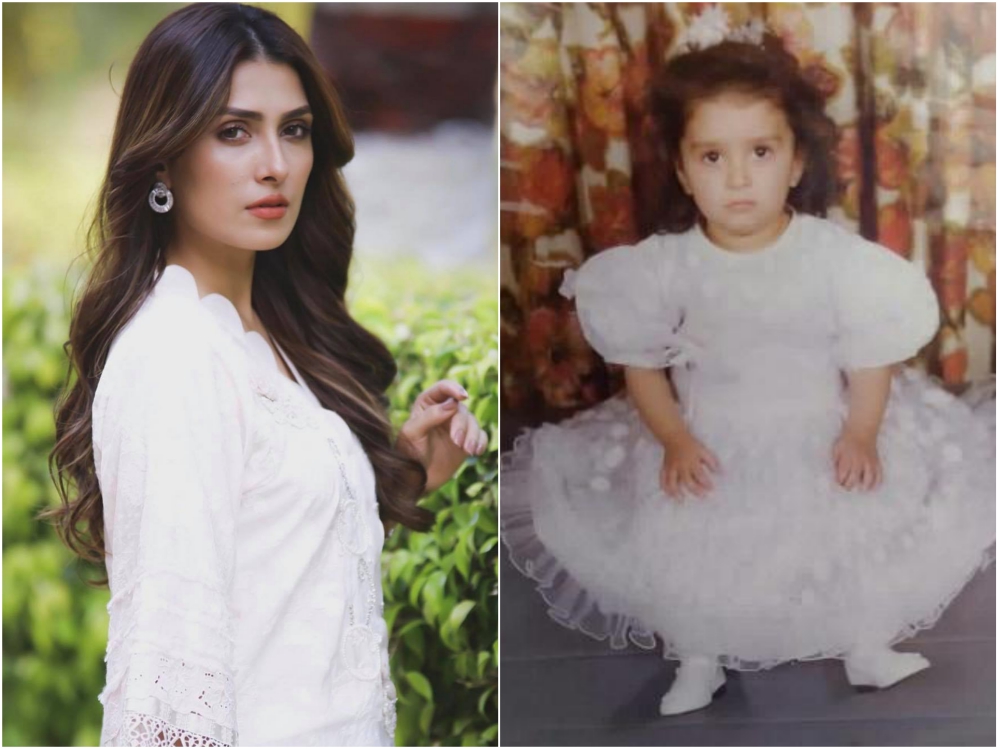 The Chupke Chupke superstar, Ayeza Khan had star quality from a young age. Wouldn't you agree? I mean, she looks absolutely adorable in her gorgeous white frock. Looks like it is a birthday picture, right? Moreover, I think Ayeza Khan hasn't changed a bit. She still has the same eyes, and the same innocent look.
Hamza Ali Abbasi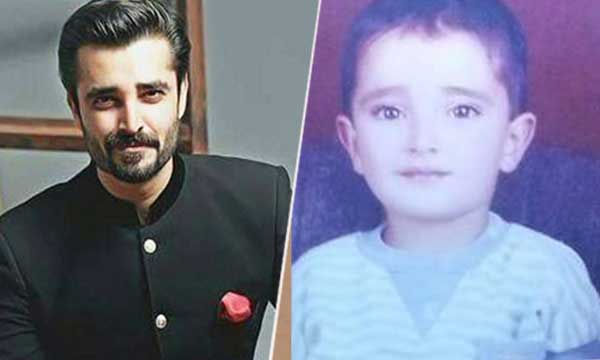 The handsome hunk hasn't aged a minute! Interestingly Hamza Ali Abbasi has the same smile, the same posture, the same eyes, and even the same look he did as a kid. Moreover, he definitely proved he was a force to be reckoned with when he joined the media industry as an actor. Nonetheless, despite showing great potential on-screen, he chose a different career path. We are happy for him both ways.
Ahad Raza Mir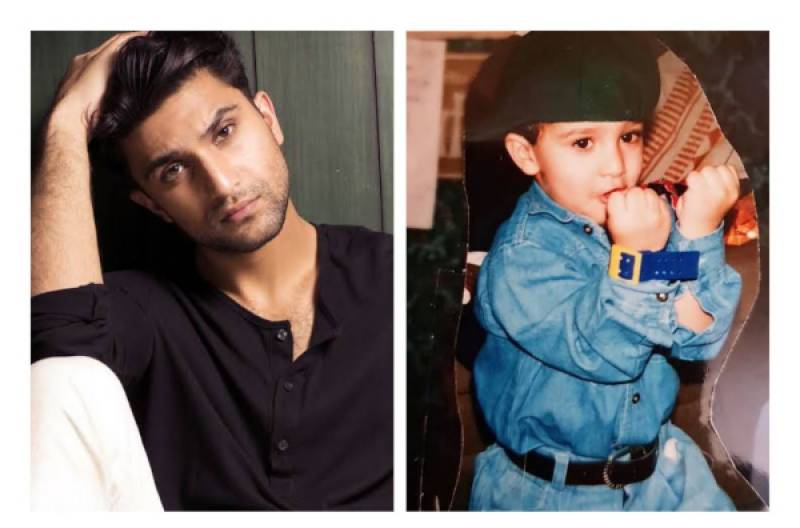 Adorning a cool denim top, naughtiness in his eyes, Ahad Raza Mir looks too adorable in his childhood picture. I am sure these pictures placed side by side have definitely shocked you as Ahad has grown up to be a completely different person. However, if you look closely, the eyes still have the same look. It certainly seems like he was very playful, naughty, and impish as a kid.
Mahira Khan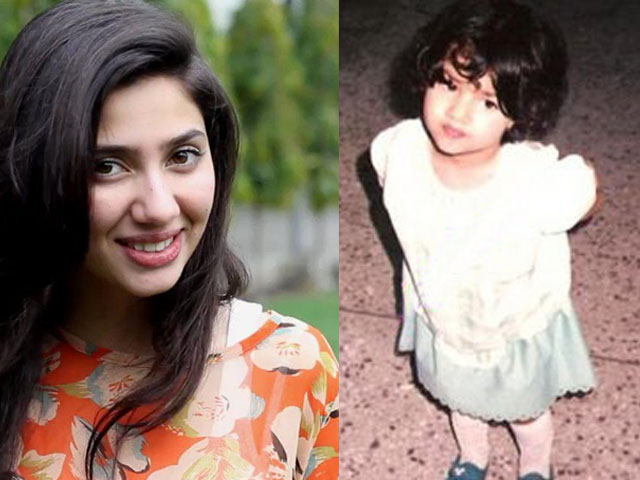 The diva of the Pakistani media industry looks so huggable in her childhood snap. Just look at that pose and that amazing matching from head to toe. Interestingly it seems like this one knew she was a star from the start! When I see her baby picture, I can definitely see a little Mahira Khan in there. Do you too?
Maya Ali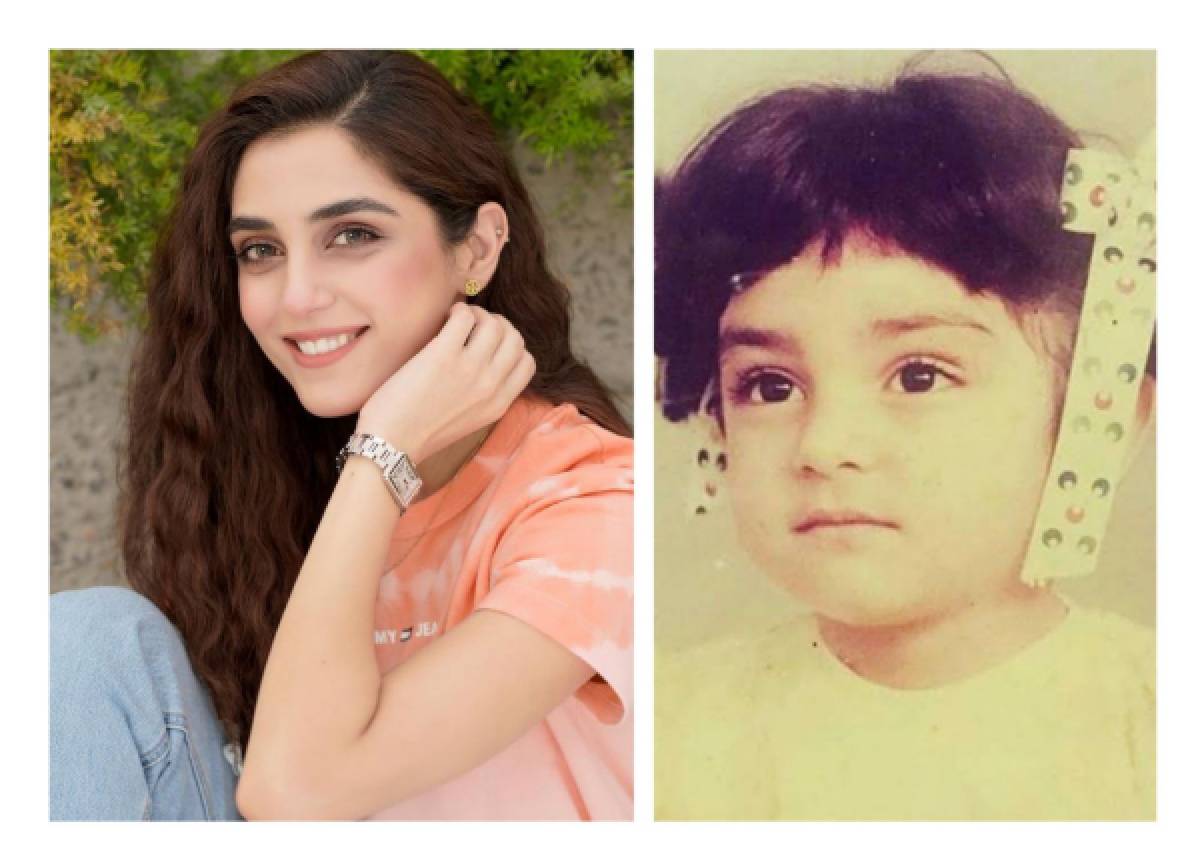 Maya's childhood picture shows this beauty never shied away from the camera. Additionally, she always knew how to pose! She was adorable from a young age and it feels great to see her a little chubby. Just check out that cute bow on her head.
Annie Khalid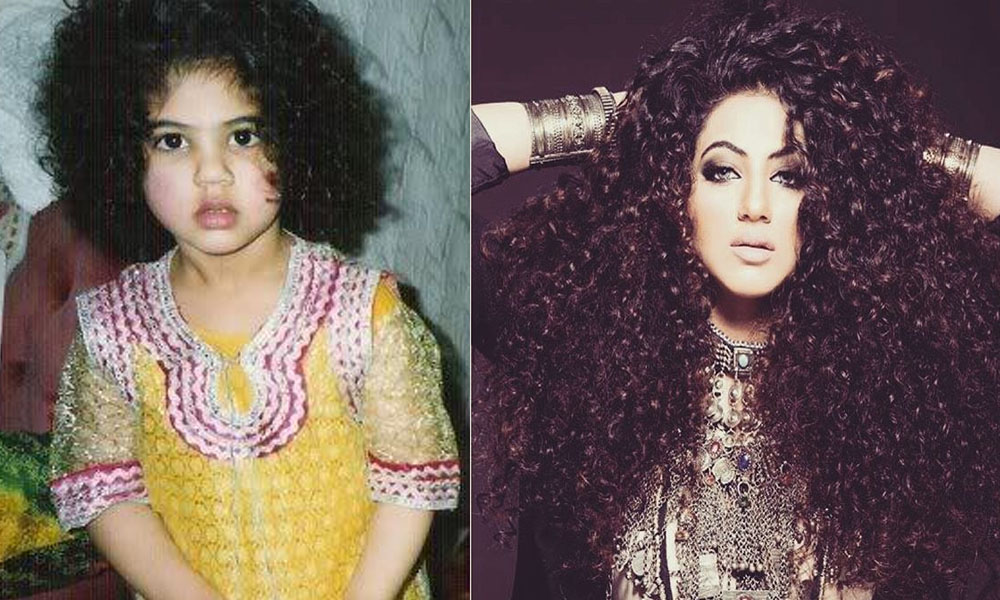 This nightingale, the owner of the song Mahiya has just added years to her age but hasn't changed a tiny bit. I mean, look at that cute button nose, those sparkly eyes and those adorable curls. Interestingly, Annie Khalid now has an adorable daughter of her own, and she looks like her mama's carbon copy. Strong genes, eh!
Ainy Jaffery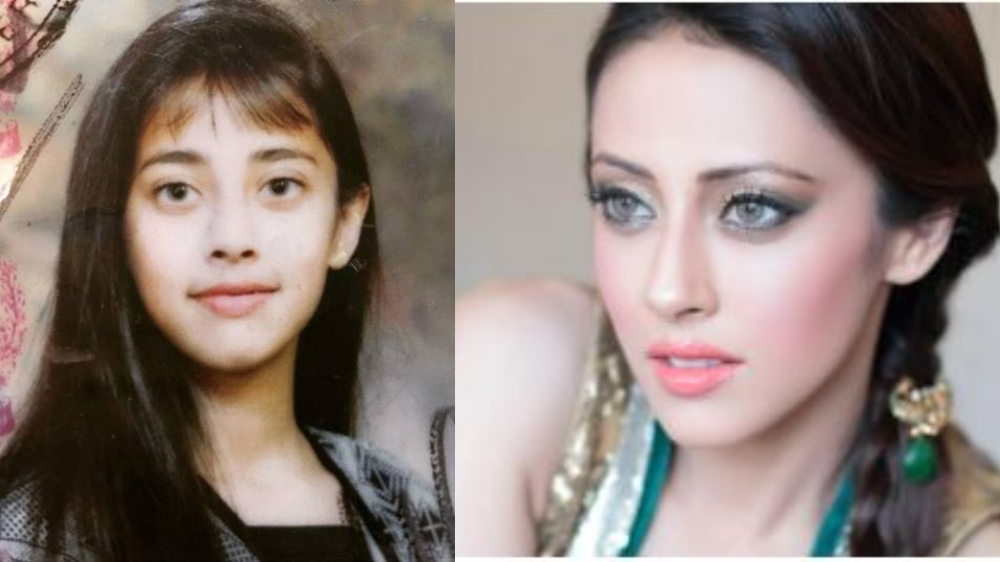 Indeed, cute then, cute now. Ainy Jaffery masters the awesome bone structure from a young age. Moreover, I can just not get over the dazzling eyes. She was gorgeous then. She is gorgeous now with a hint of added actor sparkle.
Osman Khalid Butt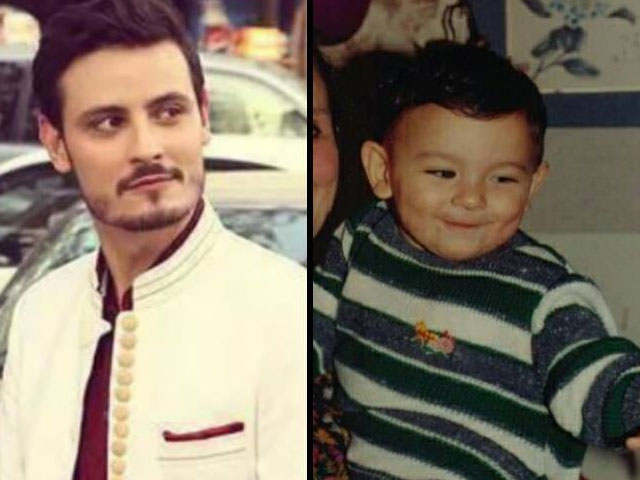 He looks so so cute! With those chubby cheeks and that cute baby smile, Osman Khalid Butt did the best thing by uploading this photo from his childhood for his fans to witness. This cutie has obviously grown a nice jawline, and the mustache does him justice.
Arisha Razi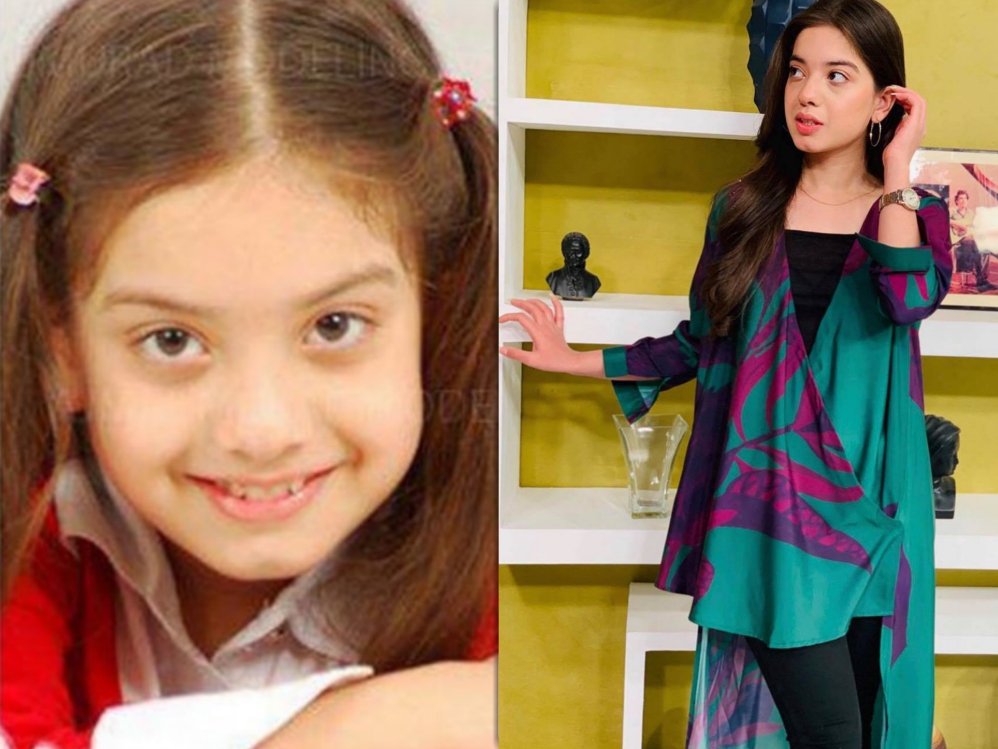 This 19 year old actor has been starring in various drama series since her childhood. Did you know she first appeared on screen at the age of 3? She definitely has star power and hasn't changed a bit. She still has the same eyes, the same smile, and the same babyface.
Sajal Aly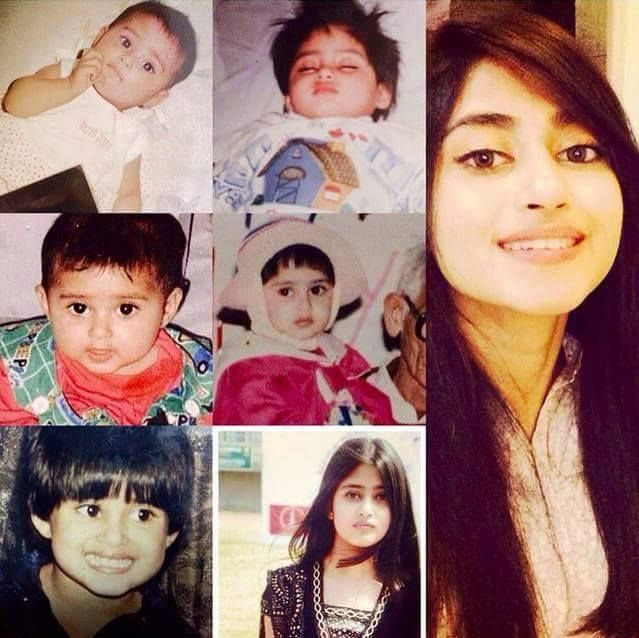 It's mesmerizing to see a cool collage of Sajal Aly's childhood pictures. Truly unfiltered, unedited and candid, all the snaps reveal her bubbly, cute personality. Just look at those doll eyes! However, I just realized how Sajal Aly always adorned hair bangs as a kid. Can she rock the same look again?
Hania Amir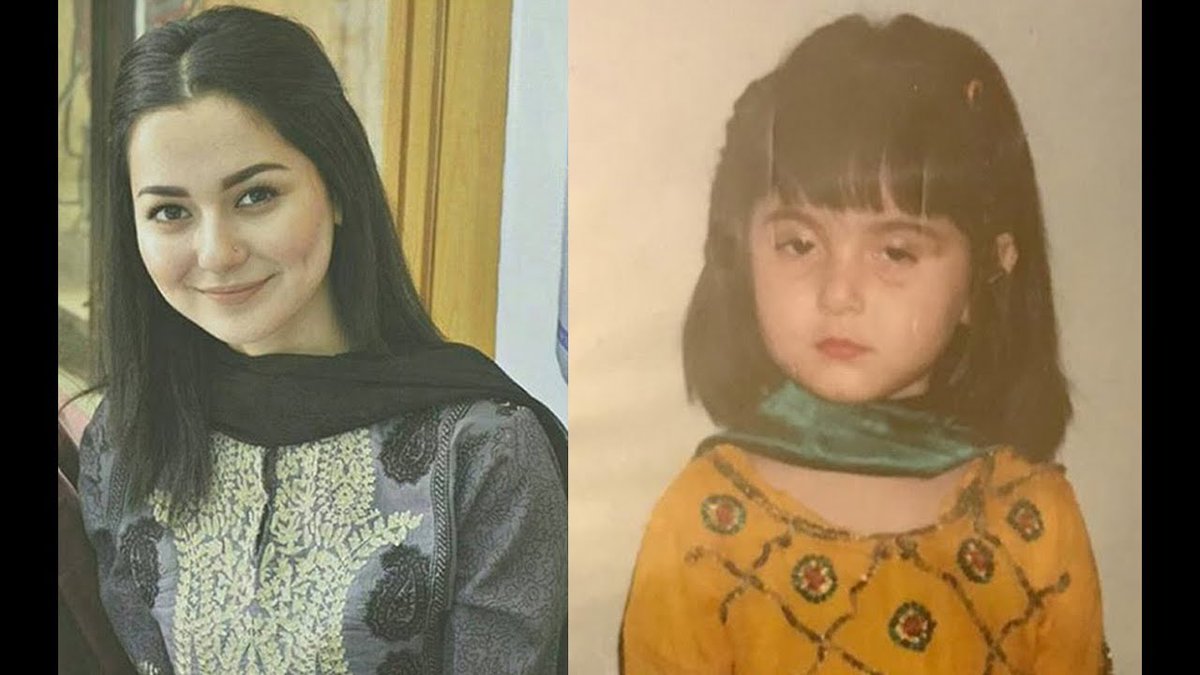 This recent member of the Pakistani media glitterati has been a cutie from the start. Should she owe it to her Pakhtun background? Well, partially yes. Looking endearing in yellow desi clothes and hair bangs, Hania Amir's overall look says it all.
Nimra Khan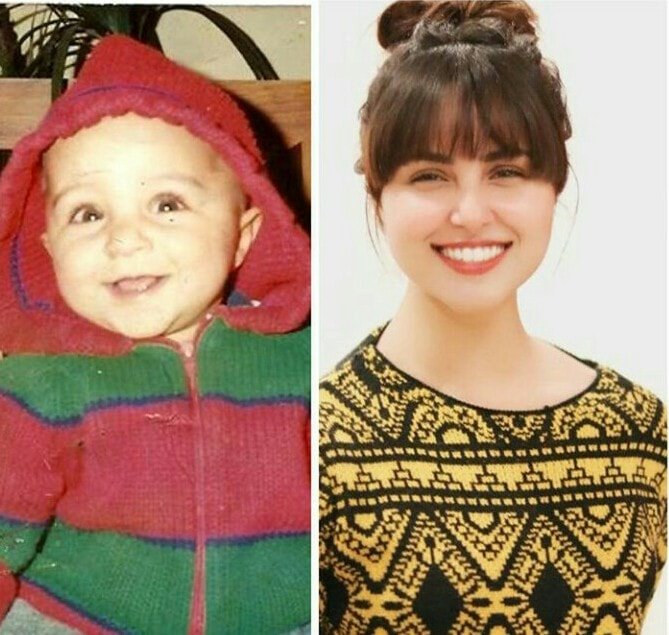 Aww.. Just look at that same open-mouthed smile from then and now. It is so cute to see how the warm smiles began from a tiny age.
Aiman and Minal Khan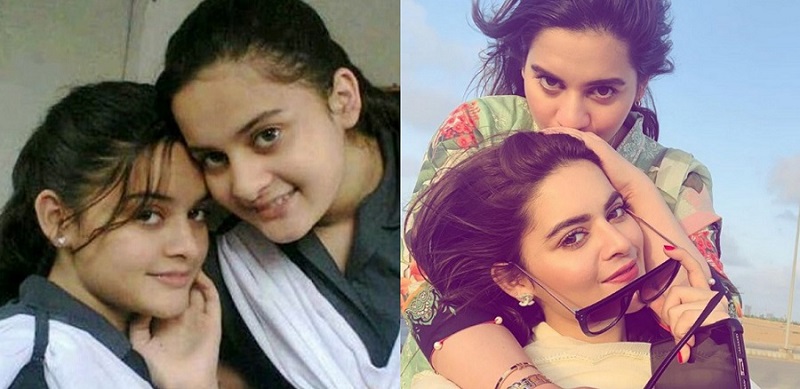 These identical twins were cute then and are still cute now. The innocent smile of the teenage days has nicely translated to awesome divas of the Pakistani drama industry.
Adnan Malik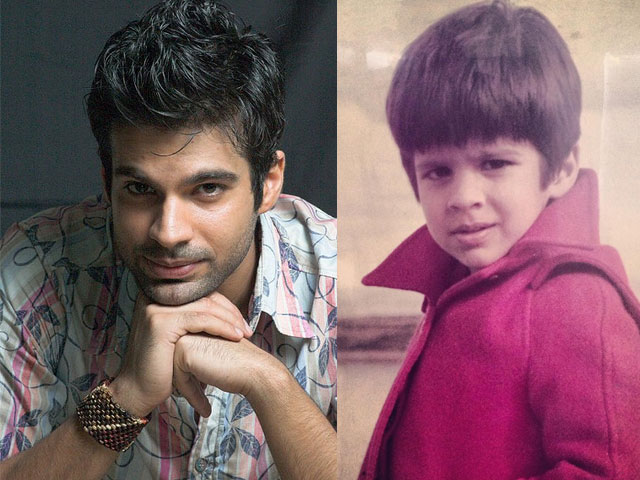 Wow! Look at that hunk. The style was embedded in him since his toddler days. I mean, just check out that collar style and that bad boy look. Adnan Malik is still known for his healthy mane. Indeed we can see how he carried it from his young, innocent days.
Sarah Khan and Noor Khan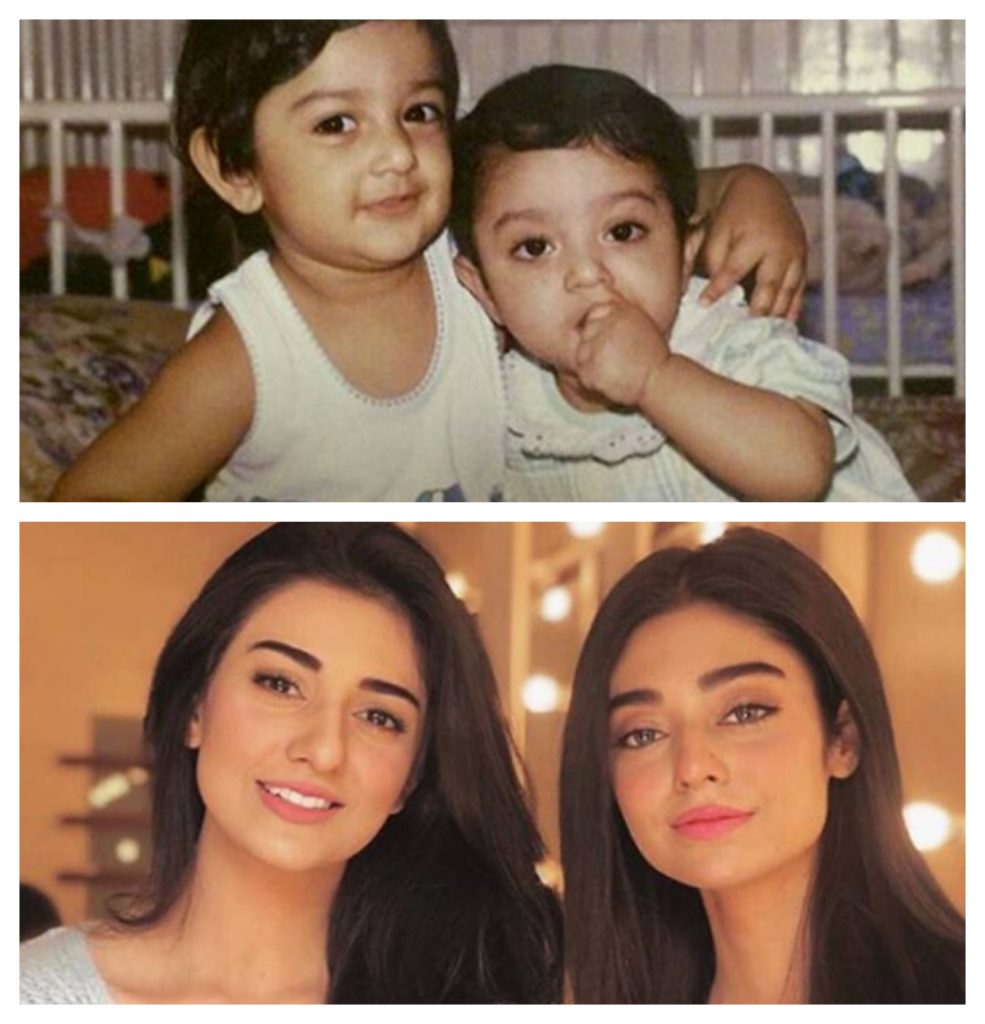 Sisters before misters, these glamorous drama stars are best friends from the beginning. Just look at that baby hug. Truly makes me feel like pulling their cheeks. Haven't they grown into super pretty divas?
Yumna Zaidi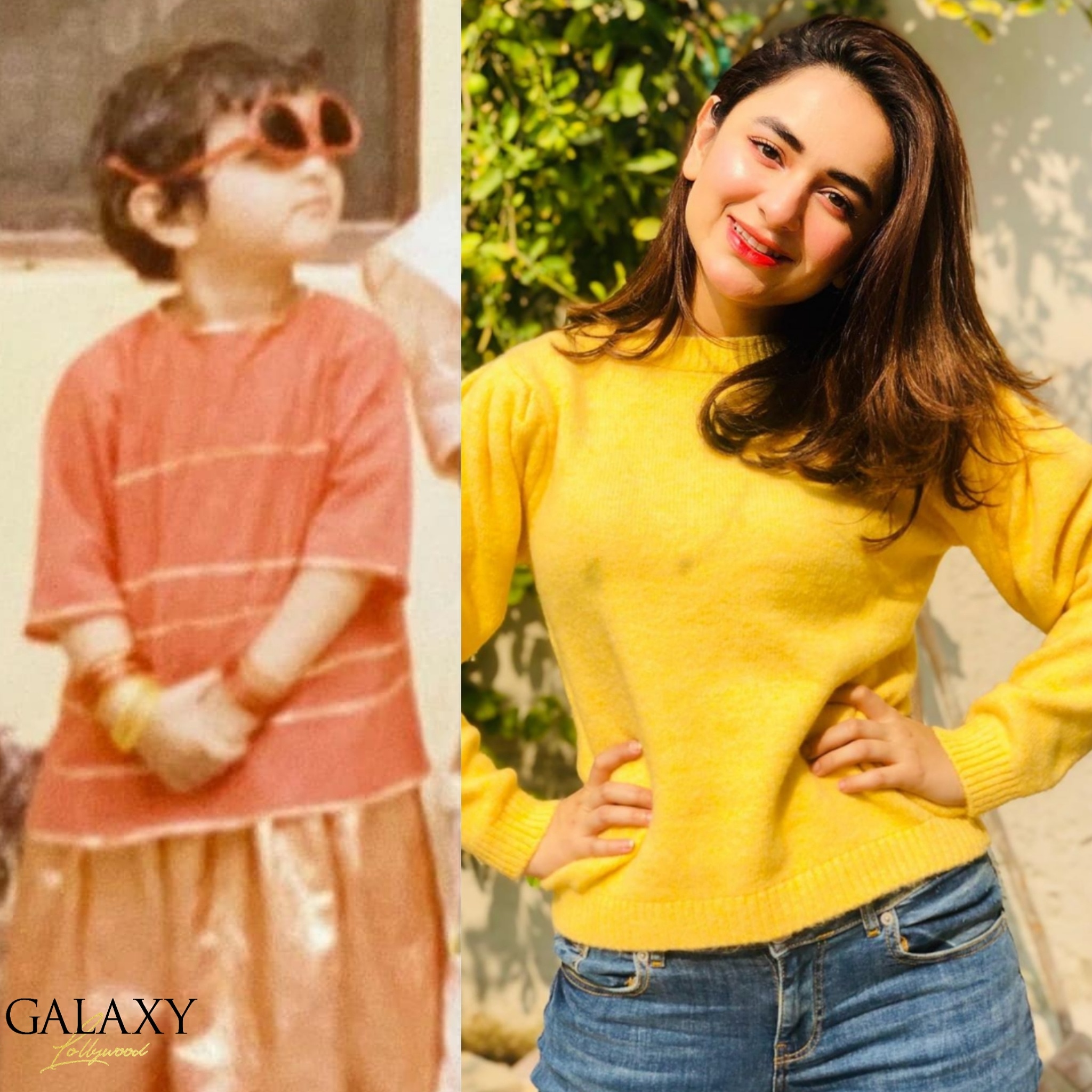 Yumna Zaidi, one of many stars from Sinf e Ahan truly deserves applause for her effortless acting skills. Firstly, when I found out she is 31 years old; I simply couldn't believe my eyes. Secondly, coming to the childhood picture, one can tell how cheeky and naughty she was as a toddler. I'm in love with the red lehnga and those matching upside-down sunglasses take the cake. It is too adorable for words.
Atif Aslam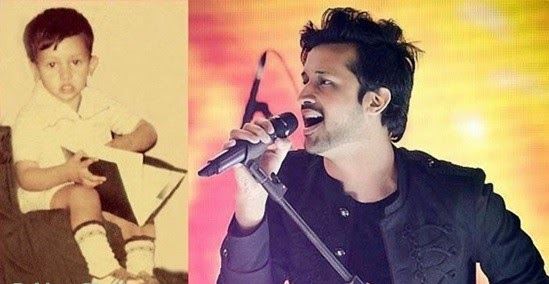 Music superstar Atif Aslam's hard work began from an early age. Can't you see him taking notes and jotting down lyrics already! Moreover, bachpan se stylish. Got to give that to him!
Fahad Mustafa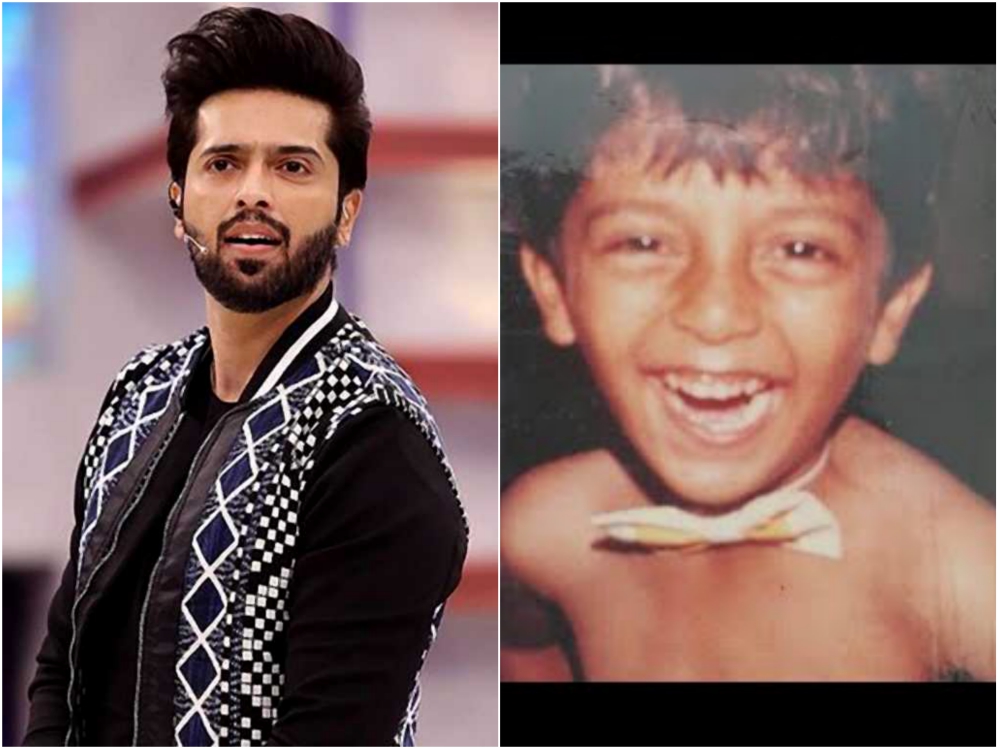 Uff..that naughty laugh and those impish eyes. Oh Boy! Fahad Mustafa was a treat from an early age. The way he is carrying the yellow bow-tie, shirtless shows how effortlessly stylish he was.
Imran Abbas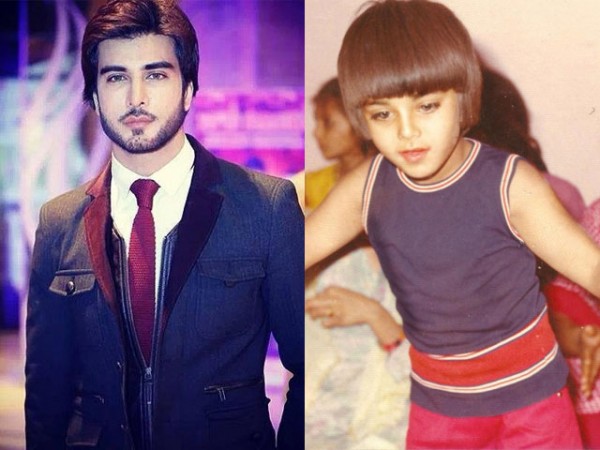 Just look at that gorgeous shiny straight hair. They look like they came right out of a Pantene ad. Plus, Imran Abbas adorns the same look, the same eyes, and the same smile; only with a little bit of enhancement. Wouldn't you agree?