Pakistan is home to absolutely mesmerizing places that make you marvel in the glory of its beauty. Indeed, Azad Kashmir is one extraordinarily serene location and there is no doubt why it is referred to as 'Heaven on Earth'.
It is an unprecedented, scenic natural beauty in the northern areas of Pakistan. It not only attracts Pakistanis from all across the country but also magnets tourists from around the world all year long.
If you are planning your next retreat, Azad Kashmir is the ideal place to visit. Here are a few locations you should definitely check out at any expense because they are as beautiful as they are in the pictures.
Neelum Valley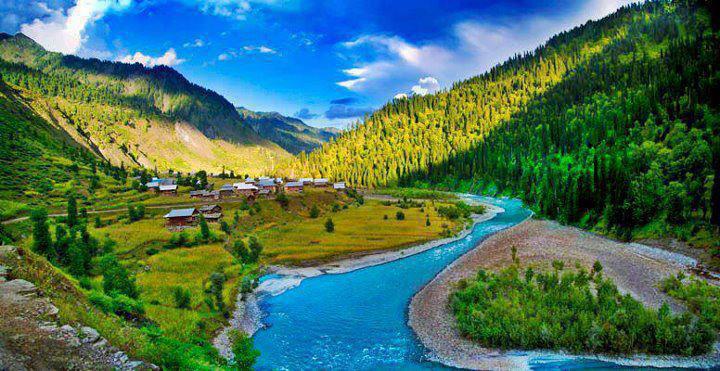 Neelam Valley looks like a real-life painting on canvas! It has the right amount of greenery, mountains, freshwater, and a bright sunny sky. Imagine the cool, heavenly breeze blowing through your hair on the lush green mountains. What more can you ask for!
Interestingly, the valley has an elevation of 4,000 feet (1,200 m) and 7,500 feet (2,300 m). Moreover, several languages including Urdu, Hindko and Kashmiri, and Shina are spoken here. Many locals also understand English, which is a plus for tourists to communicate.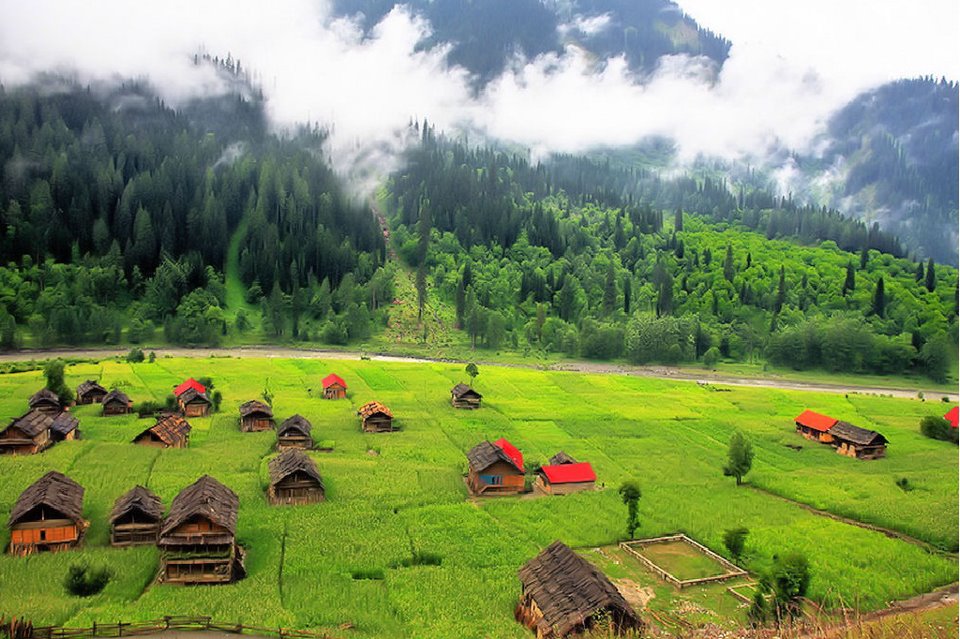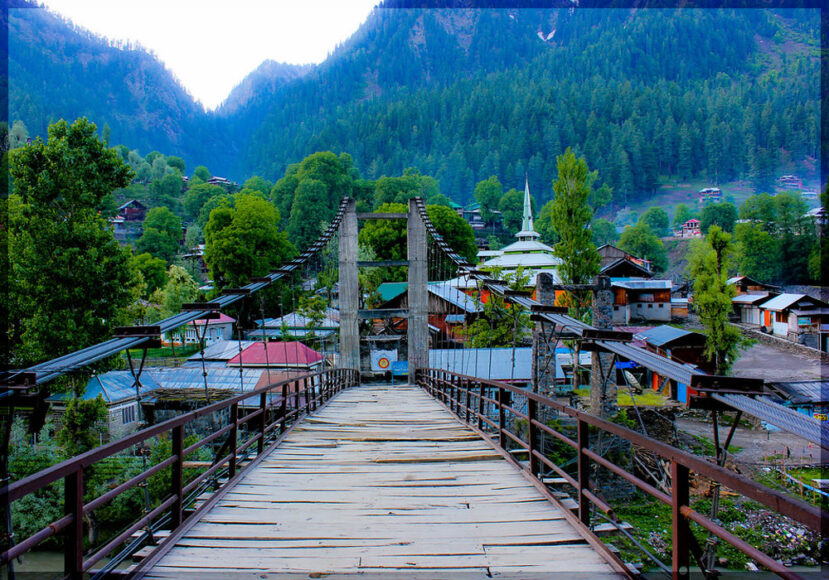 As a tourist, you will be attracted to the various hiking and trekking tracks, small villages nearby, different tourist hotels, and a wonderful local market.
Moreover, if you are on your honeymoon, check out Kutton (Jagran Valley) for the ideal couple's resort. It also showcases a gorgeous water-fall, perfect desi eateries, good infrastructure, and basic healthcare facilities. While you are at it, you should definitely check out Keran, Kel and Sharda too.
Rawalkot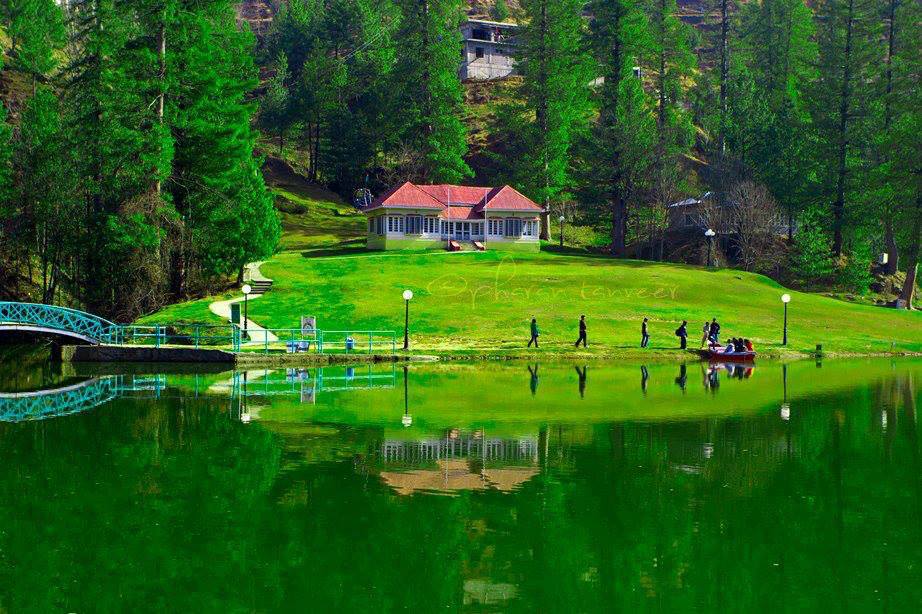 Rawalkot is the district headquarters of Poonch. Interestingly, it is only 80 km away from Islamabad on the higher hills, making it easy for tourists to travel within a short span of time.
The beautiful place is lush green with clean air and is perfect in summers. Since this place is nicely populated, you will find all sorts of delicious cuisines, lit markets, and easily accessible rest areas.
Banjosa Lake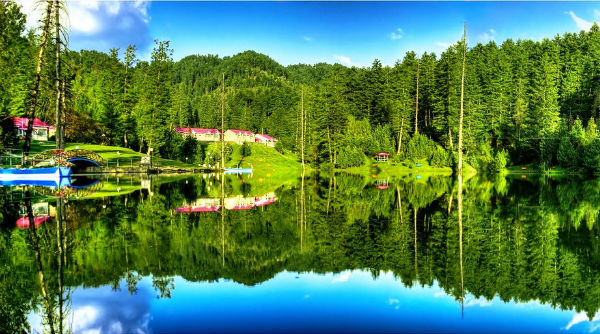 What comes to your mind when you hear the word 'lake'? If you love water, Banjosa Lake should be on your list. Indeed, this place is filled with beautiful greenery, flowers, trees, and everything else you can expect from nature.
Banjosa Lake is very tranquil. However, when planning, make sure you visit it during the summers since the temperature can be as cool as 25 degrees C. Hence, winters are a big no because the temperature can drop down to – 5 degrees C, showcasing a beautiful snowfall.
Jhelum Valley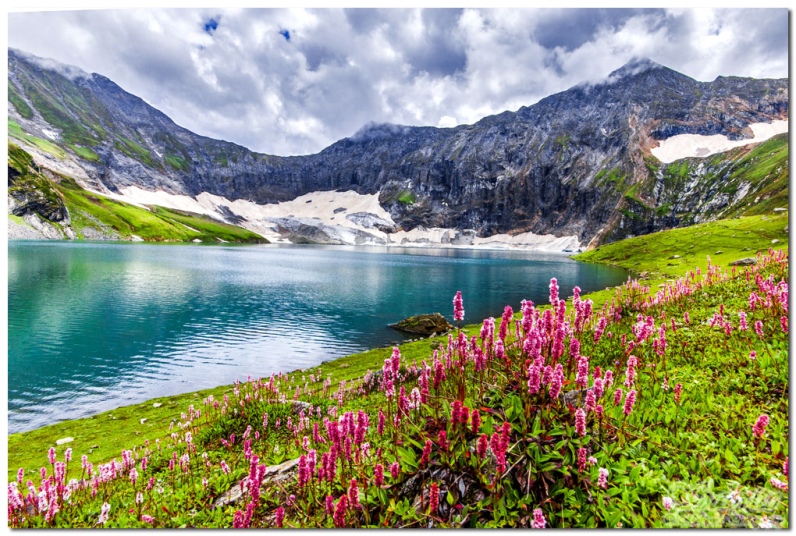 If you seek good hospitality, good food, and a good ambiance, Jhelum Valley is the right place. Many international tourists come here during the summers for a peaceful trip due to its serenity.
Interestingly, Jhelum valley is a 50 km long valley located along the Jhelum river. It is surrounded by abundant green mountains, making it super pleasing to the eyes. Moreover, if you visit from April to August, you will witness ripened rice fields, fresh cherries, walnuts, and other amazing edibles.
As a tourist, you must check out  Garhi Dupatta, Awan Patti, Chinari and Chakothi. You will find all sorts of rest areas, hotels, restaurants, and shops in Jhelum Valley.
Arang Kel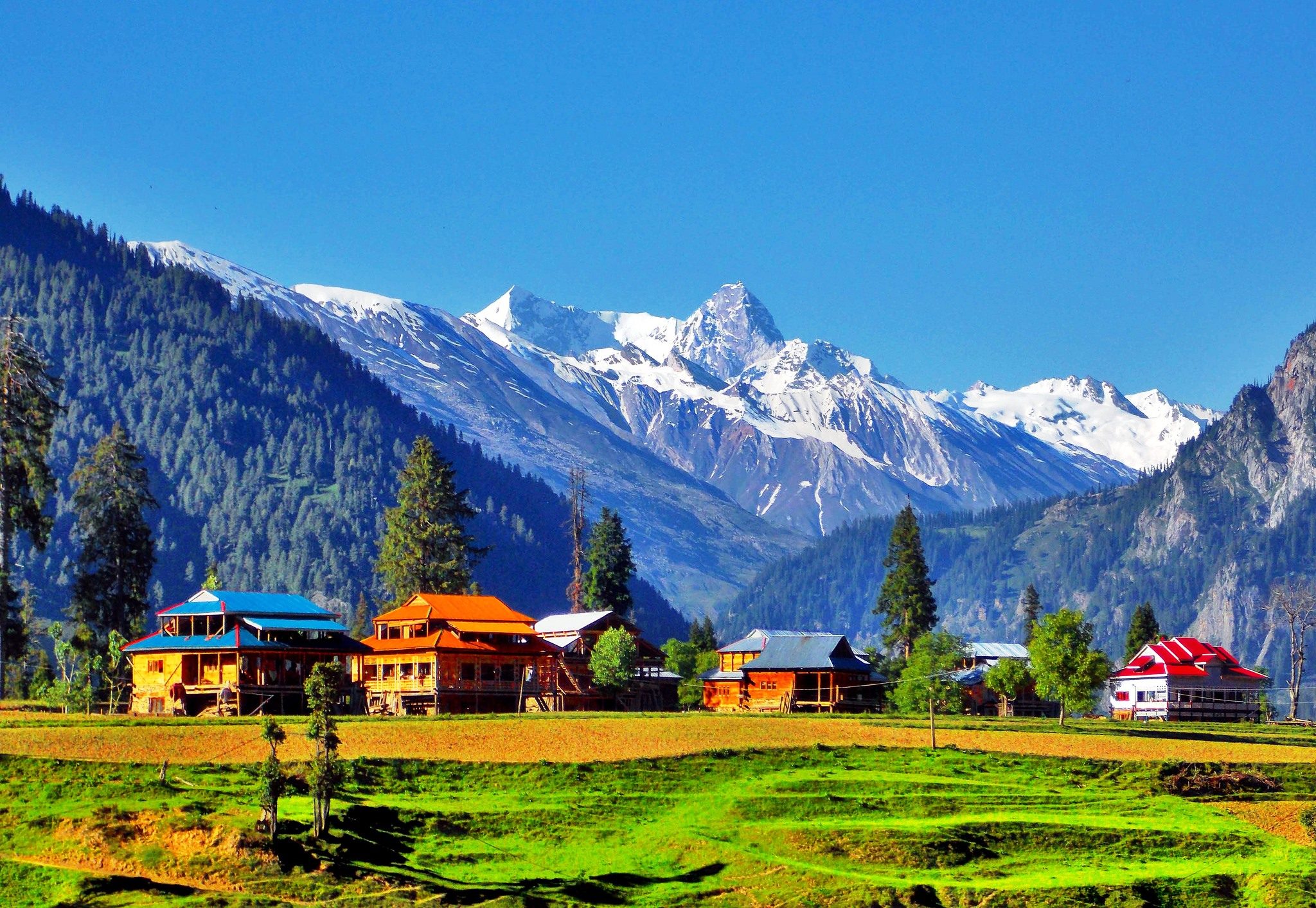 Arang Kel is another cool tourist destination above Kel at an altitude of 2554 m. Consequently, it is more of a velvety green village and is hence named the 'pearl of Neelum Valley. If you love nature, Arang Kel cannot be missed. After taking a chairlift ride midst the serene mountains, you have to take a 30-minute hike to reach your spot.
You will enjoy the view of goats, cows, horses and different sorts of birds. Moreover, the place looks even more beautiful during the winters when it is covered in snow.
Toli Pir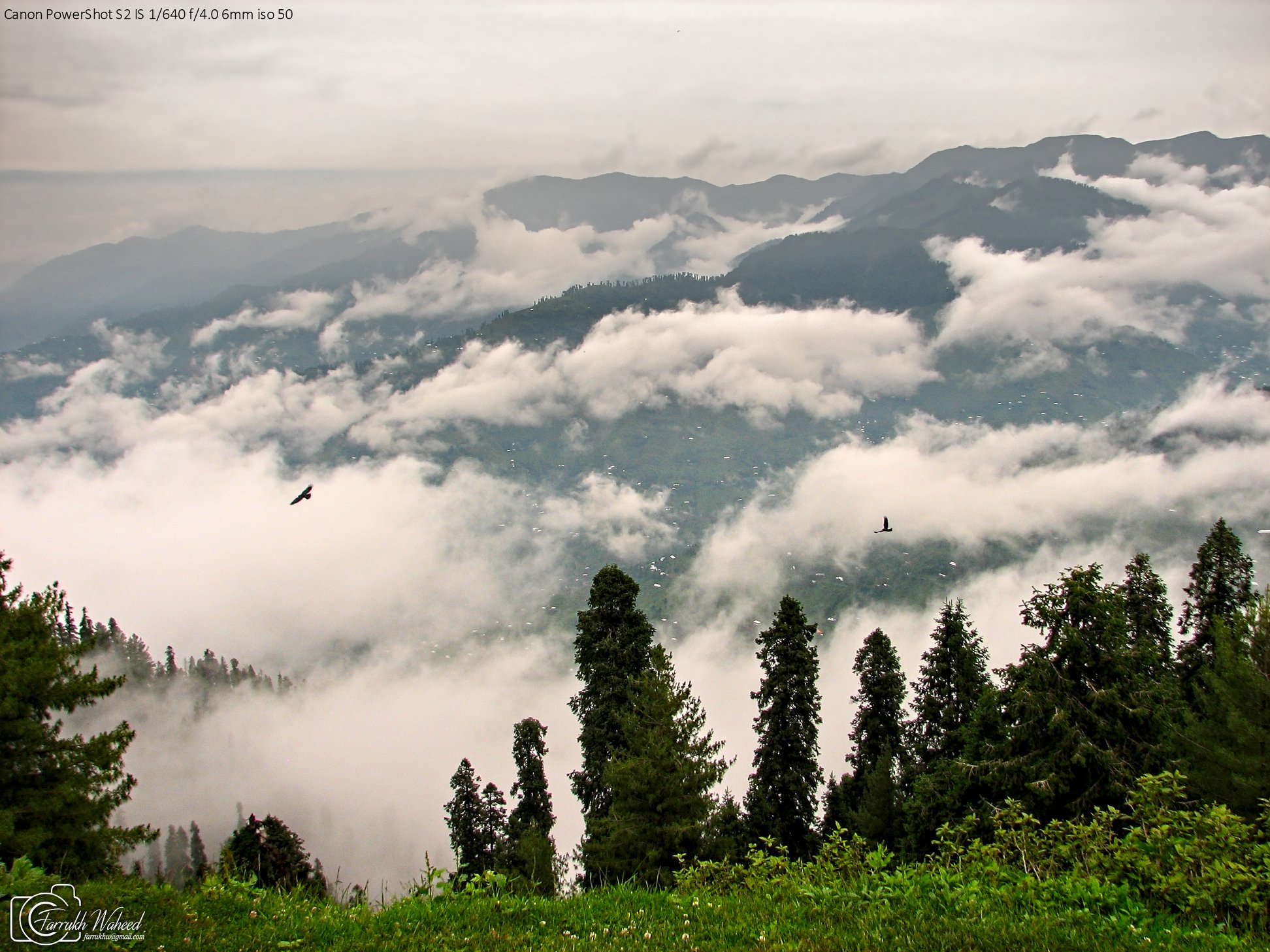 Toli Pir is another incredible spot you cannot miss. The heavenly view will take your breath away. Apparently, this famous peak is located on your way to Rawalkot. It is almost 8800 feet above sea level.
Spring and summers are the best times to visit Toli Pir as winters are very cold and not very welcoming.
Ramkot Fort
If you are a history buff, Ramkort Fort is paradise! The fort showcases the contemporary Muslim military building design. This fort dates back to the 9th century, which was later altered by the Muslim leaders in the 17th century.
Apparently, the journey to the fort is rather comfortable. Moreover, you need to avail a boat from the Mangla water sports club, and then it takes approximately 15-20 minutes to reach the fort by foot. Trust me, wearing comfortable shoes is the key. More so because there are 350 flights of stairs!  The view from the top is gorgeous. However, the downside is that there are no local guides available to show you around.
Leepa Valley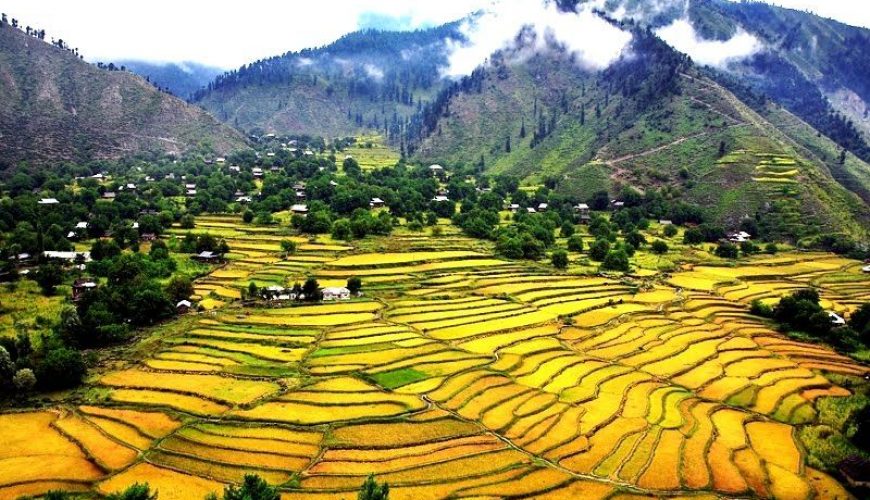 Leepa Valley is another incredible tourist attraction. It is located 45 km from Muzaffarabad. This valley welcomes tourists from around the globe from May to November.
The weather during summertime is splendid. It is cool, breezy, fresh and serene. Moreover, the famous Leepa valley showcases many small villages. It includes Reshian, Dao Khan, and Chananian. You can visit this place by renting nice jeeps.
Shounter Lake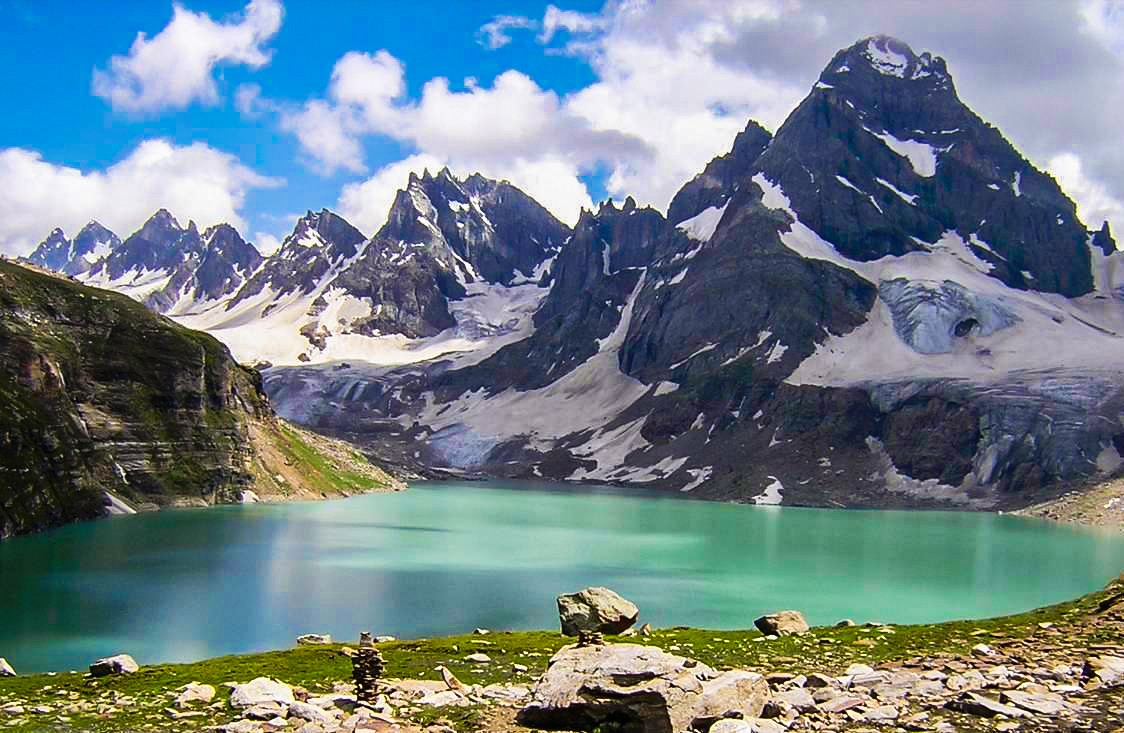 Shounter lake is simply extraordinary. Love camping? Shounter lake is your hub. So many tourists gather here to set up tents and campers to enjoy the awesome tranquil spot. It is perfect from April till September as the weather is very pleasant.
While this is relatively small, the fact that it attracts campers makes it very special. Traveling to this spot is easy as you can book a jeep from Kel and take a nice ride to Shounter lake.