Since fragrances gained popularity in the 19th century, they have extensively evolved to become one of the many factors that define you. Fashioned with a blend of synthetic and natural ingredients, today, perfumes come in diverse scents to suit everyone's needs.
However, it is always daunting to choose the best perfume that suits your style. Moreover, a scent that is not too hefty either. Every man has a key fragrance he swears by. A signature perfume not only defines you as a person, but the specific scent's relevance becomes true.
Hence, if you still haven't chosen your signature scent yet, here are the top 6 Pakistan perfume brands to choose from. Today, we are highlighting all perfumes that fit your budget and are priced below Pkr 3000.
Scents and Stories
Scents and Stories came into being when the brand felt the fragrance industry wasn't functioning quite properly in Pakistan. They highlighted that over $800 million is spent on producing fragrances annually, nonetheless, the masses stay unsatisfied with the way they smell.
Scents and Stories believe that understanding the customer's fragrance needs is far more important than advertising existing perfumes. Hence, Curryflow is proud to introduce you all to a unique brand in the market.
This local brand crafts unique blends of scents to formulate original and out-of-the-box perfumes for men. Evoking a feeling of freshness and freedom, all major scents speak nothing but class.
Tipping Point PKR 1150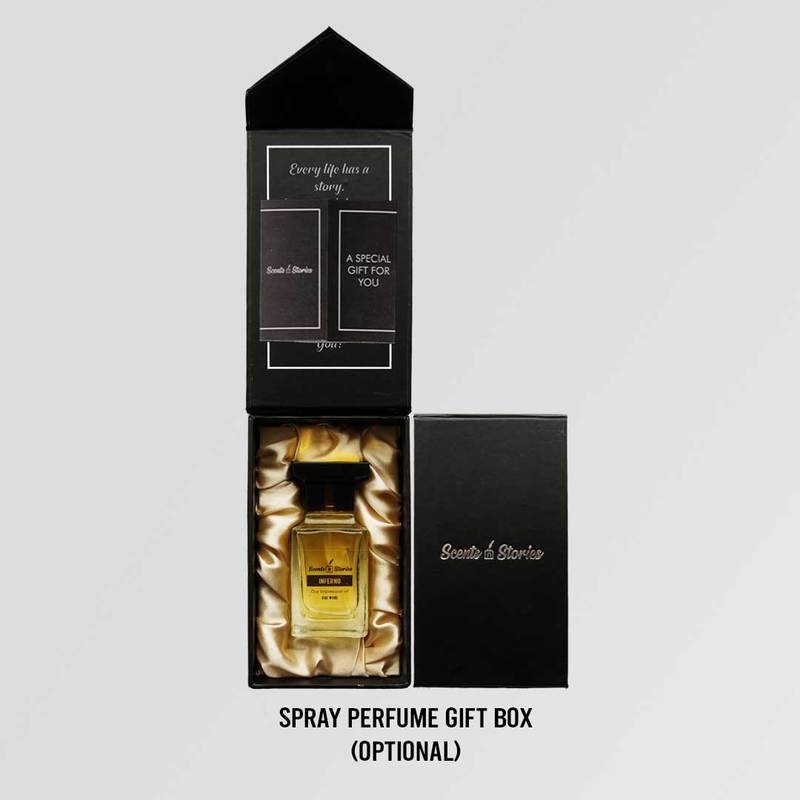 Available in two different forms, either enjoy handy roll-on perfume oil or a perfume spray with EDP concentration. This unique fragrance highlights notes of ginger, mint, nutmeg and pink pepper. It is such an incredible combo, right?
This masculine scent evokes an energizing aroma for everyday use.
Smash My Head PKR 1200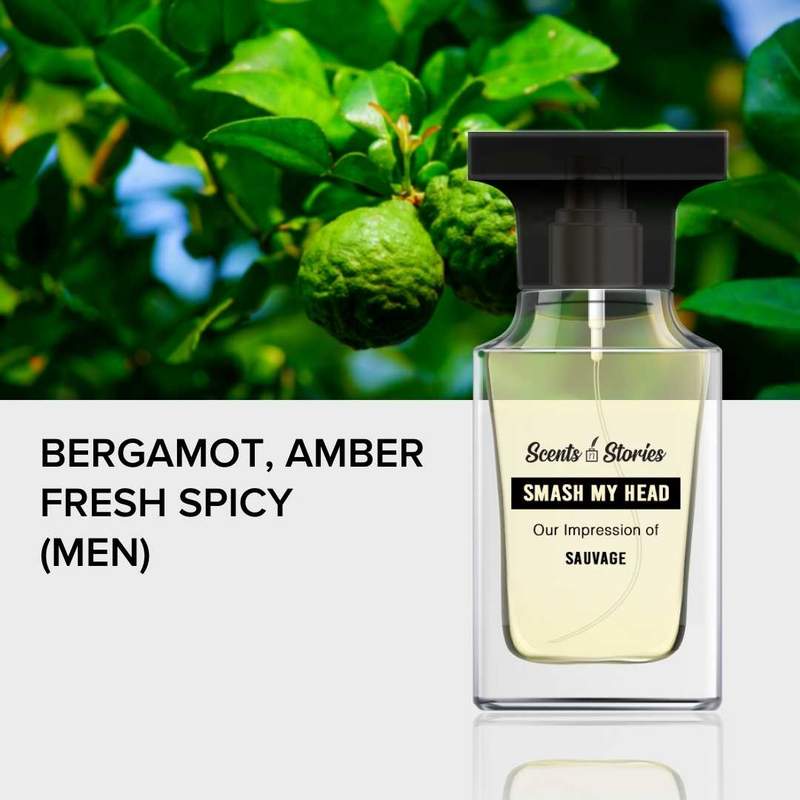 Looking for something wild and strong? This blend of warm sandalwood, sweet tanka bean, and spicy mandarin is bound to make you hooked up within minutes.
Apparently, this too comes in a roll-on perfume as well as a spray perfume.
Saeed Ghani
Saeed Ghani has been living up to its name since 1888. The perfumers concoct exquisite, long-lasting scents that suit the Pakistani warm and humid weather. Moreover, some scents are original while others are made using local oils blended with renowned global perfumes.
Dunhill Desire pkr 1000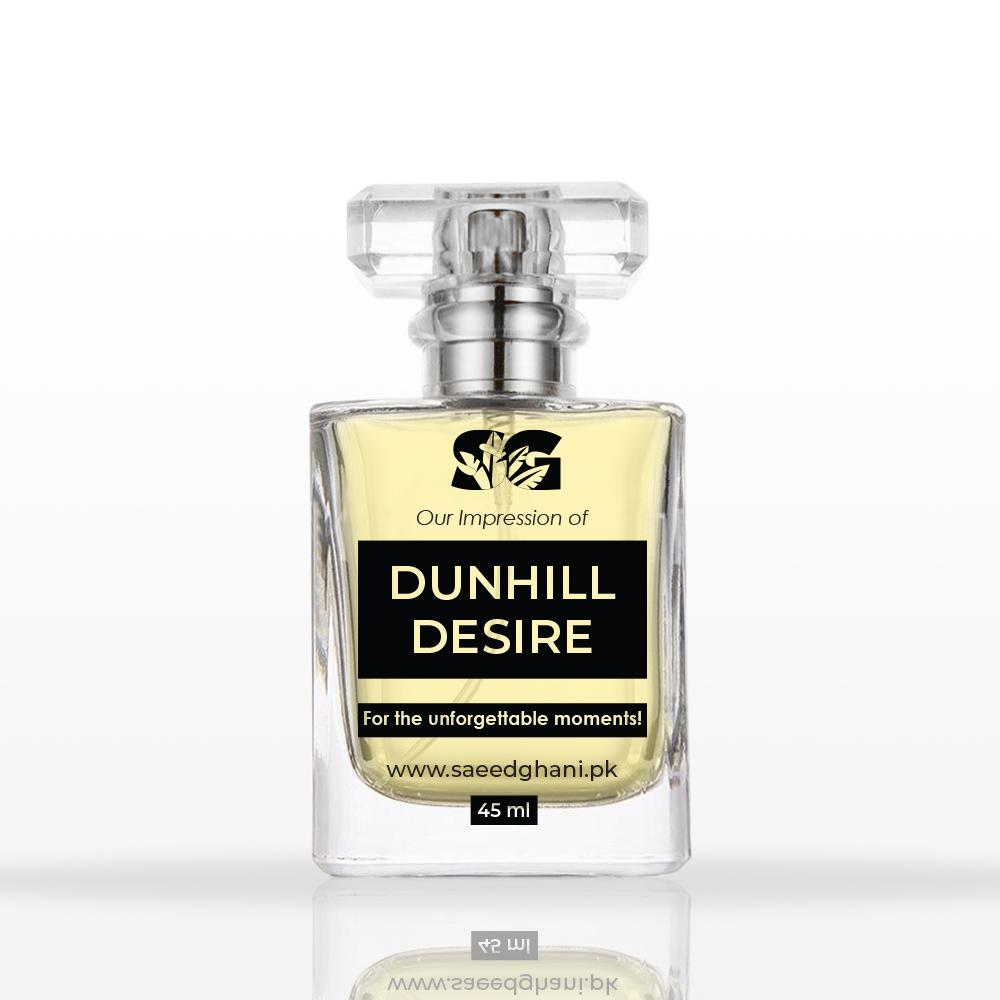 Dunhill Desire is perfect for teenage boys and young men that radiate energy, are energetic and casual. The subtle notes of citrusy bergamot and lemon blended with neroli scents are powerful and perfect. This perfume lasts up to 12 hours in one stretch.
Non-Alcoholic Attars pkr 500 – 1200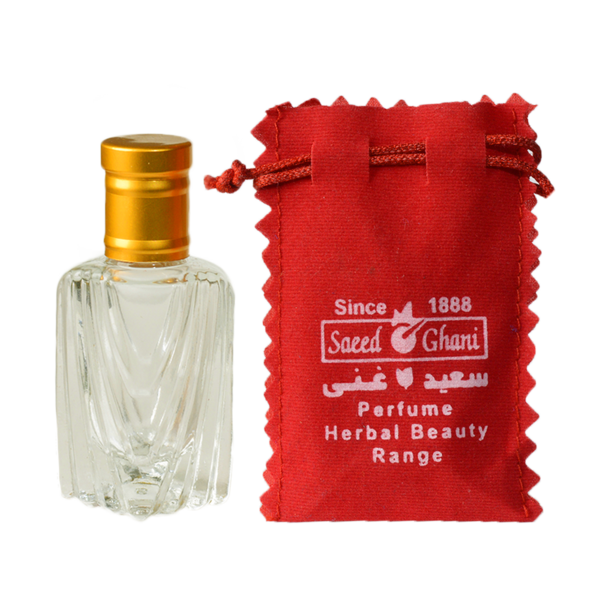 Saeed Ghani flawlessly showcases attars for non-alcoholic perfume lovers. The oil-based scents last more than 24 hours in a stretch and are highly recommended. Moreover, these small, pocket-sized roll-on bottles can be carried in the car, bag or even pockets.
You can find a large variety of attars including all Arabic and non-Arabic fragrances. You can find mushk, white oud, oud wood, Ghilaf-e-Kaaba, Bakhoor, 212 Men, Dunhill desire, poison, eternity, CK 1, Sultan, and more.
J. Junaid Jamshed
Junaid Jamshed fragrances have gained popularity for all the right reasons. All the perfumes smell divine, are unique, last all day long and are affordable. Enjoy a luxury experience with J. perfumes because they smell masculine, iconic and classy.
Man PKR 3000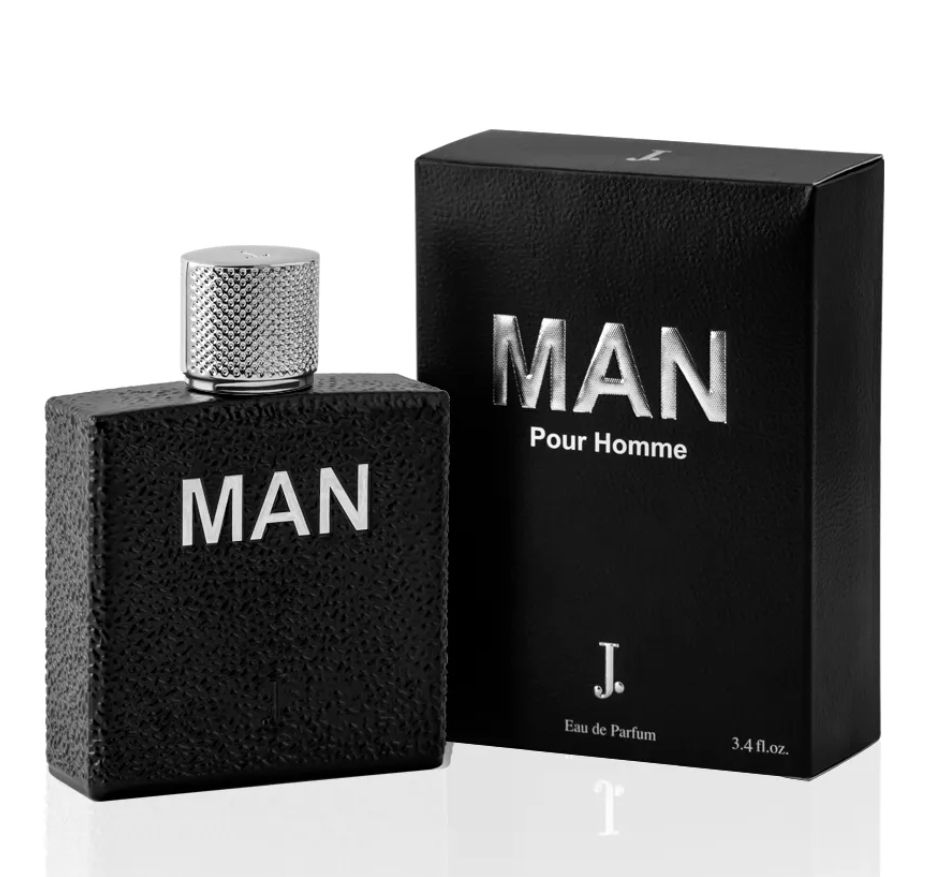 Man by J. fragrances is a demonstration of manliness to the core. It is warm, sexy, spicy and citrus. Apparently, it entails extraordinary notes of Lemon, Bergamot, Grapefruit,  Benzoin, Juniperberry, Guaiacwood, Cedarwood, Musk, and Patchouli.
The raving reviews of this 100ml bottle are outrageous. You should definitely check it out.
Exclusive PKR 2500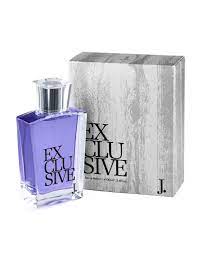 Focusing on the uber youth of Pakistan, Exclusive by J. is one fragrance all middle-aged boys can enjoy. It is refreshing, casual, sporty yet manly. This scent lasts up to 14 hours and comes in a 100ml bottle.
The high notes comprise of Citrus, Lavender, Patchouli, Vanilla, Wood, and Amber.
The Perfumes Gallery
The Perfumes Gallery is not your conventional fragrance shopping store. Interestingly, they do not sell original branded perfumes but instead, put a roof over all renowned global perfumes under their hub. You will find all original perfumes for men and women including 212, Gucci, Armani, and more.
However, today we will highlight the perfumes that will fit your budget.
Aspen Coty for Men PKR 2200
Aspen Coty was originally launched in 1989. Main accords include lemon, Lavender, Juniper, Geranium, Cyclamen, Coriander, Orange Blossom, Balsam Fir, Cedar, Oakmoss, Musk and Amber.
Interestingly, this cologne has a fresh springtime air to it and is highly long lasting. If you miss camping in the open air near the mountains, this cologne is for you!
Cold by United Colors of Benneton PKR 2800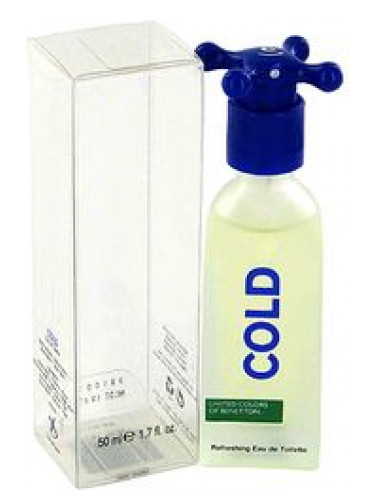 Apparently, United Colors of Benneton was first recognized as an established clothing brand. Nonetheless, their perfumes gained popularity because of being unique, long-lasting and affordable.
You can find this 100ml bottle easily at the Perfumes Gallery. This manly fragrance is a citrus bliss. Additionally, it is the perfect morning time scent for office, college and even for brunch parties.
The Odorr Shop
Another amazing online store for all global, 100% original perfumes under one hub. You can effortlessly find different perfumes for men and women and place an order online.
The price ranges from PKR 1500 too 15000.
Satrangi
Satrangi is largely known for its amazing clothes for men and women. However, their perfumes are equally great. Not only are they budget-friendly, but they smell heavenly too. They are affordable and there is a perfume for each age group.
Xtreme Sports PKR 2900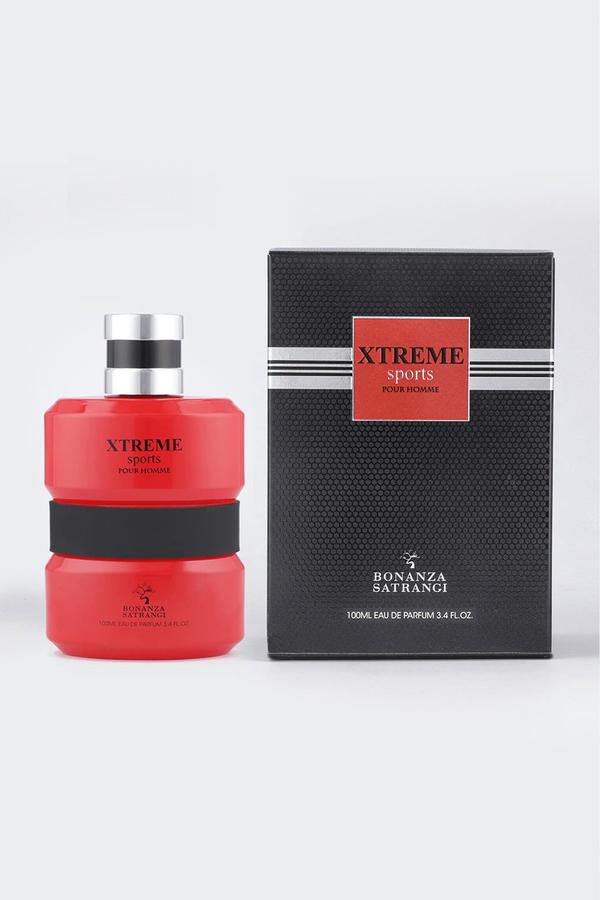 A perfect scent for sporty men. Xtreme sports is an original perfume. When sprayed it gives off the notes of black pepper, night-blooming, apple, patchouli, musk, and teak wood.
Azlan PKR 2900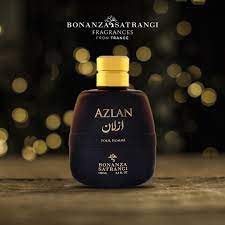 Corriander, cypress, cedarwood, Benzoin and Vetiver come together to create a wonderful manly perfume like none others. Azlan has a very classy, desi touch so be sure to try it.