Pakistan's cinema industry has been struggling to find its feet since a very long time. Saying that doesn't take away anything away from the brilliant work that many filmmakers have put forward till now.
Films made in Pakistan are regularly screened at International Film Festivals. In fact, films like Saawan, Sandstorm (Mulaqat) and Joyland have won international awards as well. However, Pakistani audiences had never witnessed anything like The Legend Of Maula Jatt before.
It is definitely a film that Curryflow recommends you to watch in a theatre and here are 5 reasons why!
Honoring the Original Story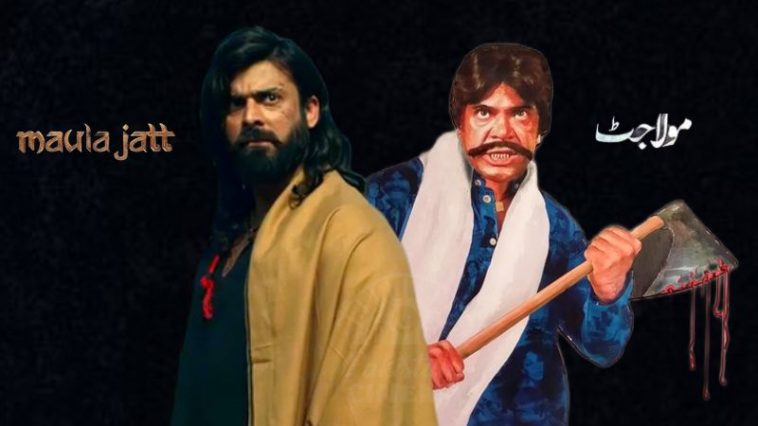 It is true that Director and Writer Bilal Lashari had announced that the film will not be a remake or a sequel to the original 1979 cult classic "Maula Jatt". The Legend Of Maula Jatt embraces the spirit of the original with the utmost respect. While it derives a few catchphrases and a general trajectory from the original script, The Legend Of Maula Jatt dives deeper into character building developing a greater impact of cause and effect. Despite this, the simplicity of the core of the original story remains intact. If you don't believe us, read what Mustafa Qureshi had to say about The Legend Of Maula Jatt:
"I would like to thank Ammara Hikmat and BIlal Lashari who have paid a great tribute to Sultan Rahi, Myself and the crew of Maula Jatt in such an epic way. When I saw the trailer for this film, I recalled that our film (Maula Jatt, 1979) was made with a very small budget but the audiences made it a huge box office hit. I have heard that this film (The Legend Of Maula Jatt) was made on a huge budget and I sincerely pray that it makes even greater profits than us."
Cinematography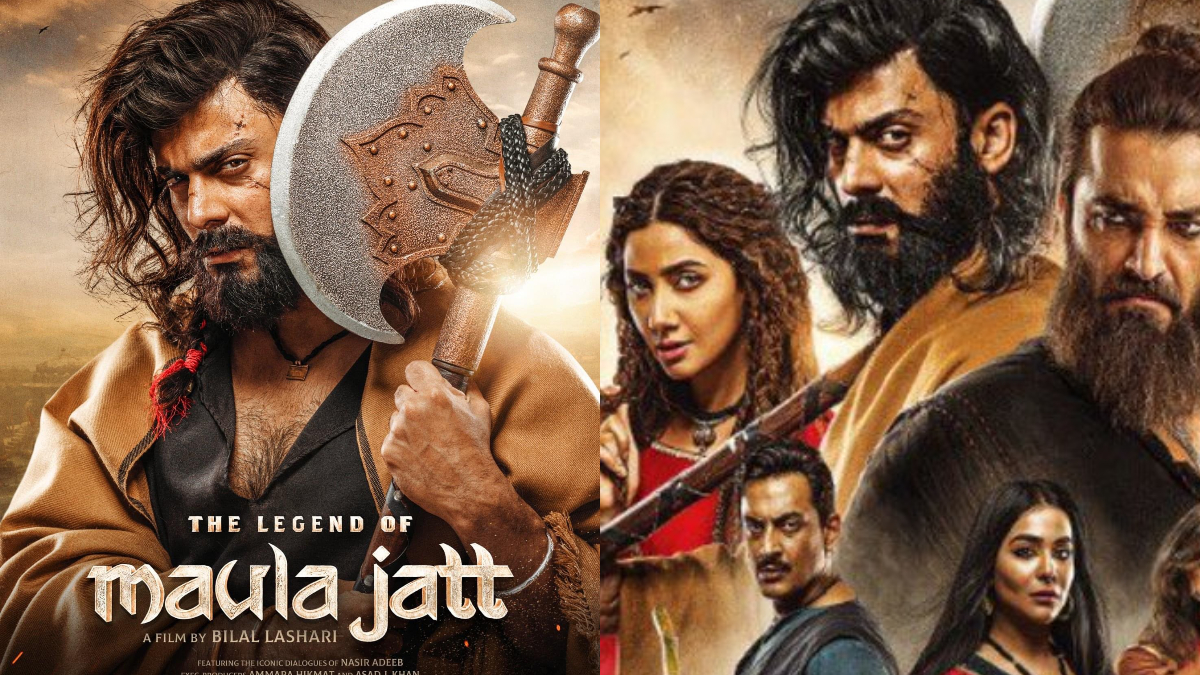 Before we get down to the nitty gritty of this film, let's take a moment to appreciate the absolutely stunning cinematography that makes this film a visual feast. Bilal Lashari himself did the Cinematography and what a marvelous job he has done. You can truly feel that the visuals were imagined way before the film ever began production.
It's not just visual shooting that's great (which, it obviously is) but the color grading and the camera angles. Everything is spot on! The cinematography really sets the tone for the entire film as it truly paints a simple story on a magical canvas resulting in this glamorous epic. Who would have thought that a tale set in rural Punjab during "the old times" would be glamorous?
Casting & Acting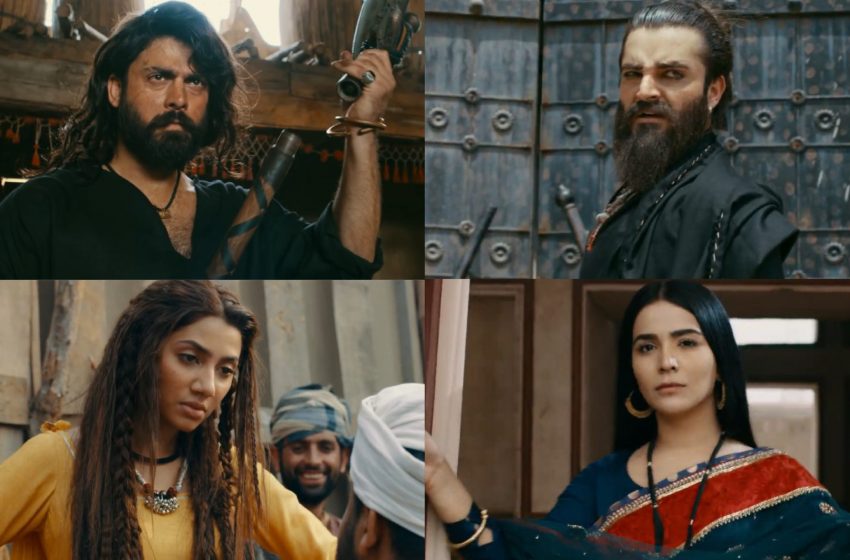 Many people were skeptical when the casting was announced for the film. It was hard to imagine Fawad Khan as Maula Jatt and Hamza Ali Abbasi as Noori Natt. Both characters are raw and ready to get dirty. However, both the actors enjoy their fame under almost completely opposite personas. Despite this, all skeptics went mute as soon as the film released.
Not only the lead men, but the entire cast shone at their best in this film. It shows that hard work had been put in as not only is this a film based in a regional language (not spoken regularly by the cast), but also set on a rural horizon. This means that they had to adopt a language, mannerisms and even go through physical training and weight changes for this film.
The Amazing Characters 
Hamza Ali Abbasi as Noori Natt has probably been the most talked about actor from the film for his complete immersion in Noori Natt's character. Having said that, Humaima Malick as Daaro portrays a female antagonist unlike anything ever witnessed by Pakistani audiences. Bold and in control, she controls the audience whenever she takes the spotlight including the scene where she decapitates an opponent.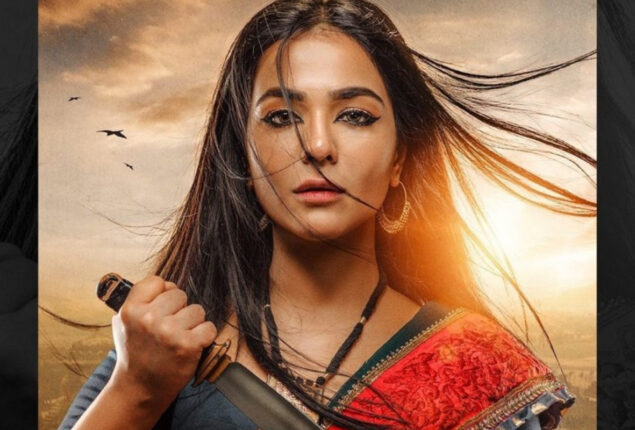 Faris Shafi's portrayal of Mooda provides the ideal blend of comedic relief and an emotional attachment to the protagonist. Gohar Rasheed took the little known character of Makkha Natt to heights never seen before. Gohar communicates perfectly the vile nature of the character while completely captivating the audience. Nayyar Ejaz, Babar Ali, Resham, Ali Azmat and Mahira Khan set very well in their roles as well.
Cast members are a mixture of veterans, theatre trained actors and TV experienced actors. All did a fantastic job making this an extremely memorable film.
Score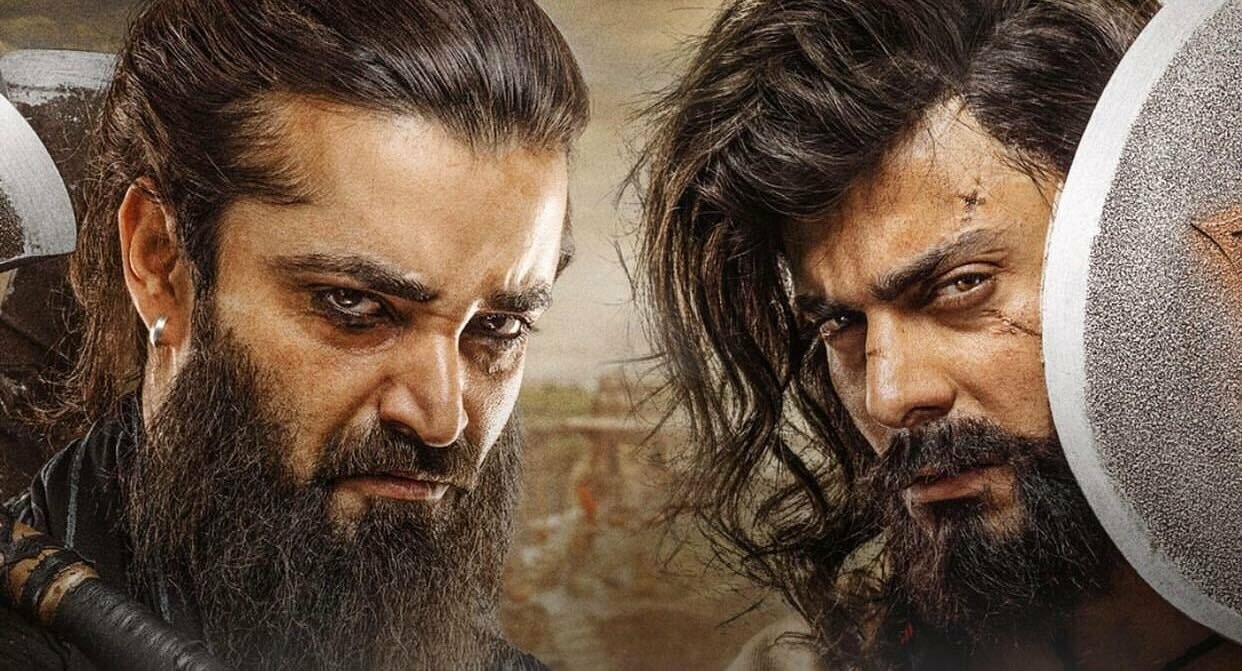 It is very rare to watch a Lollywood film and be mesmerized by the score. Clearly, this area requires much development in the Pakistani industry altogether. However, The Legend Of Maula Jatt's score operates at an entirely different level. Sarmad Ghafoor is the composer. Interestingly, he is one of the most sought out Pakistani music producers today. He has an immense experience in the music industry and is very well respected among peers as well. Moreover, he has enjoyed almost two decades of mainstream success in Pakistan including being pivotal in launching Atif Aslam's career to an ideal start.
The score is extremely gells well with the visuals. It perfectly complements the story and the moods of scenes. There are moments of absolute subtle genius that you'll pick up during your viewing. Furthermore, the intensity is spot on during fight sequences and moments of passion and emotion. The score for this film is definitely an important component in tying up this beautiful piece of cinema.
Action Choreography
One of the first things that stood out to the general audiences after the trailer was released was how Hollywood-esque the action sequences seemed. It now reveals that the action choreography team included human resources from Hollywood as well. An experienced team of stunt coordinators and performers were on board for this film. People who have worked on huge Hollywood films like John Wick 3, The Man from U.N.C.L.E, Edge of Tomorrow, Doctor Strange In The Multiverse Of Madness, Zack Snyder's Justice League and Wonder Woman: 1984. Of course, these guys did not disappoint. All action sequences are intense and seem extremely real. We really can't say if the portrayal of Punjabi warfare from the "old times" is accurate or not. However, we can tell you for sure that it's really cool! Kudos to the team on the editing panel for smooth cuts as well.