Today, we are opening our stage to the power couple we all love and admire. From keeping a strong friendship bond, a commendable relationship and later tying the knot for eternity; Priyanka Chopra and Nick Jonas definitely are an inspiration.
Above all, while on one hand we witness painful celeb divorces and fights, on the other, we have this Indian-American couple which actually demonstrates what true love is. Hence, since they prove how two different worlds can come together as one, it's time to reveal how they give us serious couple goals!
Here's to 11 amazing times the couple restored faith in love and gave us goals!
Wedding Goals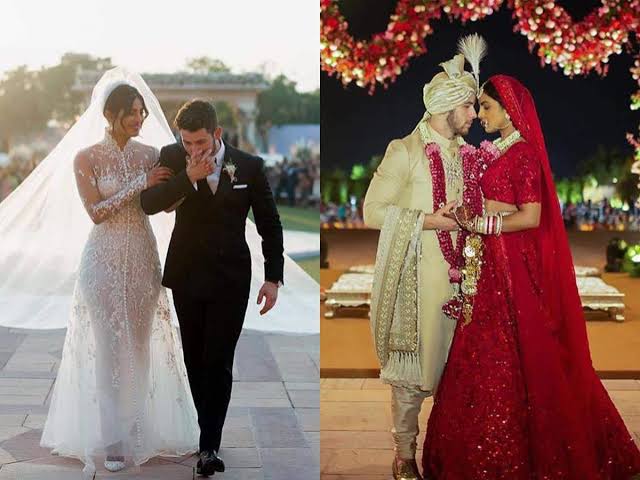 What a wonderful way to get hitched! Apparently keeping the Indian tradition alive as well as saying their vows in the Church; this duo showed us how smoothly two families can join hands.
In an interview, Priyanka happily stated, "I love that our wedding was a religious mash-up,". "We took beautiful traditions that we both grew up with and personalized them in a way that made sense for us. It's been incredible to find the commonalities between our beliefs and figuring out how to blend them in a respectful and meaningful way."
They play hard and party harder!
Firstly, these love birds really know how to partaaay! Besides attending amazing events such as Ralph Lauren anniversary party and hosting their wedding receptions in style, they also party casually.
Don't they look perfect in black and white at the Ralph Lauren party?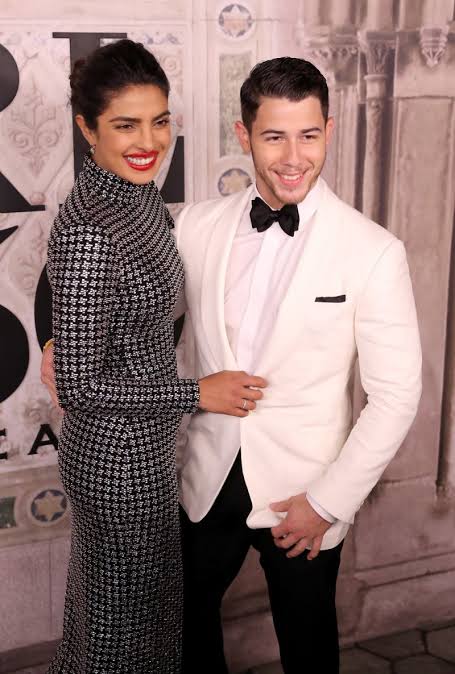 Interestingly, 'friends who smoke together, stay together!' Both casually enjoying their Miami Vacation with family.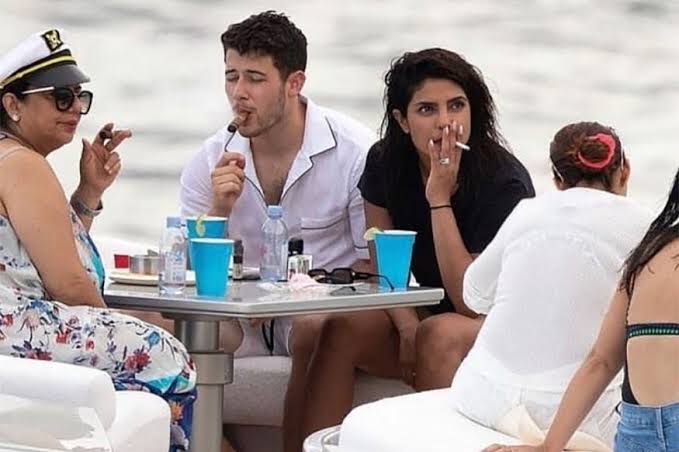 Aww! They also cook together
In sum, I think the couple is truly adventurous and adorable!
How delightful, the duo having a marvelous time cooking pasta together. Above all, just attending Nick's brother's wedding wasn't enough when in Italy, right? Like they say, 'When in Rome..do as the Romans do': Make pasta!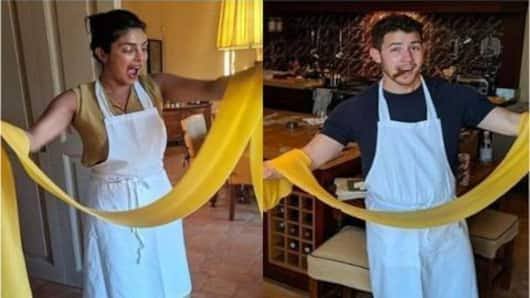 He compliments her in public
His eyes say it all. Moreover, her smile defines love beyond words!
And this my friends, is true love!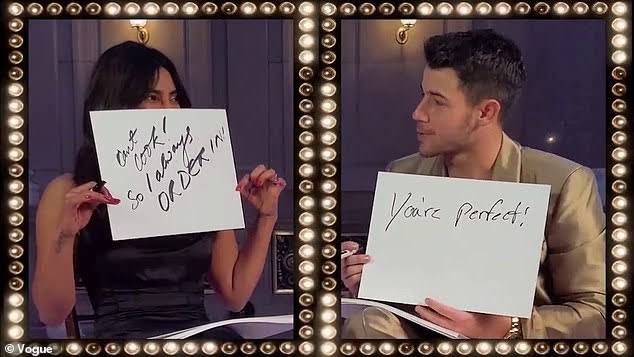 The duo doesn't shy away from public display of affection (PDA)
To this end, whether they are relaxing on the beach hand in hand, or are attending a red carpet event, they simply do not shy away from PDA. They surely know how to capture memories via pictures for eternity.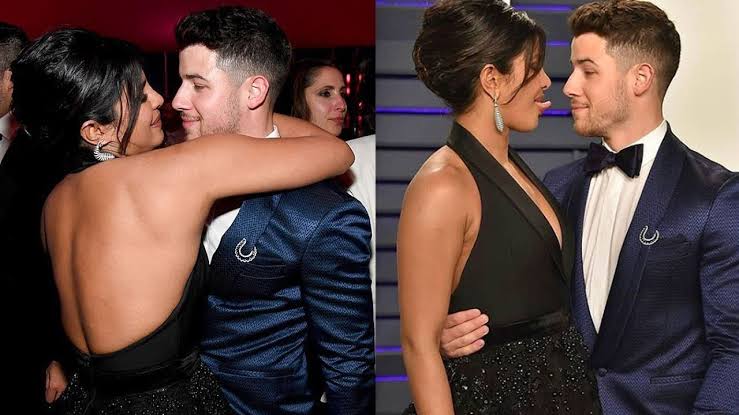 They dress to impress. Coordination is always on point
Surprisingly, even after receiving criticism from most of their fans on the MET Gala, they still didn't shy away from dressing up confidently in the future.
With this in mind, you will always see them color coordinated and adorning matching outfits.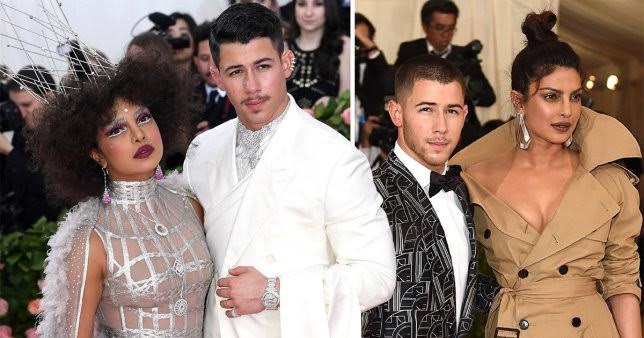 The couple admires and supports each other's career
Congratulating the Jonas brothers for their new song, Priyanka and Nick hold each other closely and show us how much they are in love.
Moreover, Priyanka posts an adorable picture…but the caption takes the cake!
He sang for her. She couldn't resist taking pictures!
Nick did a concert in Brazil in July 2018 at the VillaMix Festival. Interestingly, Priyanka was seen fan-girling throughout the event, shooting multiple pictures and videos of Nick Jonas from the VIP enclosure.
Can you note their magnetic connection from afar?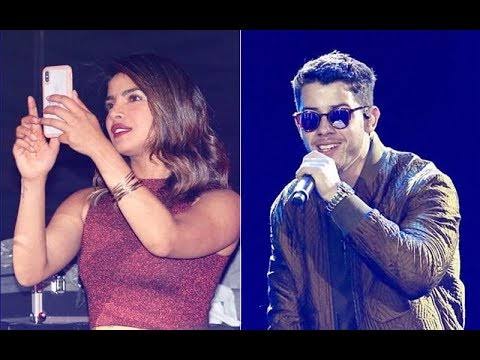 Always lending a helping hand!
Talk about couple goals! In short, don't they both look absolutely cute? Nick fixing his wife's dress is just too adorable to handle!
Family life is important for them too!
In fact, their love life aside, both the celebs have a special place for their family members in their hearts. Be it Mama and Papa Jones or their siblings; the couple is seen giving the families their due affection.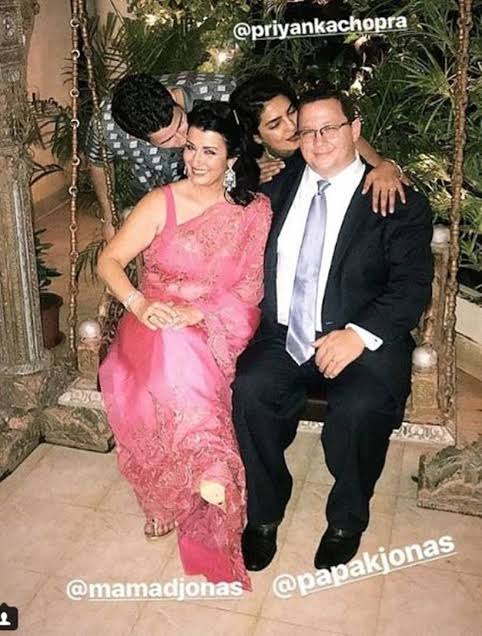 I'm a Sucker for you: 100 points!
Above all, the 11th goal totally melted my heart! If you want to be inspired by couple goals, it won't get better than this one!
Check out the Jonas brothers featuring their better halves in a cool new song 'Sucker'. Especially look at Nick and Priyanka. Their love on the screen is too good to be true.