Karachi is the largest city in Pakistan and it is also called its beautiful entrance. Moreover, Karachi is the core of Pakistani trade and is referred to as 'The Backbone of the country'. All major trade hubs, tech houses, auto industry houses are present in the grand city.
More importantly, Karachi is the land of culturally, linguistically, and ethnically diverse people. You will find people from all regions, sects, and beliefs.
Are you thinking about visiting Karachi as a foreign or local tourist in 2021 like me? If you haven't visited Karachi before you shouldn't worry an ounce. Apart from it being totally beautiful, it is also filled with awesome activities to captivate your attention.
Whether you crave relaxation or fun, we have listed the top 10 fun things to do in Karachi that you shouldn't miss.
Pak Archery National Coaching Center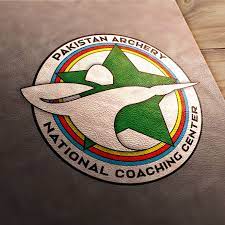 Let's start with the most healthy Olympic sport, 'Archery'. In Karachi, you can learn it at Pak Archery National Coaching Center. The best place to learn Archery with a long list of positive feedback not just on social media but in reality too is none other than this place.
Apparently, archery is considered an adult or mature sport; but technically it is pretty simple. Interestingly, the center caters to people of all ages and genders. A 3-month beginner level training is provided as well. However, if you are merely a tourist, you can pay your daily fee and enjoy a few rounds.
Also, you need not worry about the equipment as they provide it all. It is located on Sports Board, National Stadium Road, Karachi, 75270.
Dreamworld

The name Dreamworld gives the idea of what it could be. Yes! You are getting it right as it is the ideal place for Relaxation. Interestingly, in Dreamworld Karachi you will get whatever you want to get recouped and comfortable. It covers an area of 144 acres of land and it offers multiple options to get amused.
Dreamworld is a mixture of a beautiful resort, hotel, and golf courses. At the resort, you can dive into the artificial sea, take crazy water slides, enjoy the separate children's play area along with a place for praying. Moreover, this place is awesome for foodies because it brings many cuisines to the table. Additionally, it also contains an adventure Park, safari park, golf courses, and unique virtual reality play areas.
It is located adjacent to Gulshan-e-Maymar, off main Super Highway, and from airport drive, just 20 mins and you will reach your destination.
Atrium Mall and Cinema

If shopping intrigues you, Karachi is best known for its sky-high malls. Interestingly, you find malls at every corner of the city. All the beautiful malls fill with renowned cafes, eateries, branded shops, and exquisite indoor play areas. It doesn't end here.
Moreover, the malls also own beautiful cinema houses. If you are a movie enthusiast like me who watched Thor: Ragnarok first time in 3D and said wow "science made great advancement"; I know this sounds weird and funny, but for a small-town girl, you can't imagine what it is. Atrium is the best place for the big screen and incredible surround sound.
The beautiful Atrium Mall is located at ZaibunNisa Street, Saddar Karachi. Furthermore, if you are a history lover it gives a touch of the old colonial era too.
Empress Market
If you talk about cheap shopping with the best quality products nothing but, Karachi Empress Market's name comes to mind.
Constructed in the honor of (late) Queen Victoria, this market is the "Queen of all Markets". Significantly, you will find all types of products from eatables to clothes, from toys to shoes. You name it, they have it all under the historic roof.
Due to its historic significance, you will find vendors with generations holding legacy. By seeing those words came to mind" His father and grandfather and great-grandfather had all been shepherds."Like Atrium Mall it is also located in Saddar Karachi.
Quaid-E-Azam House Museum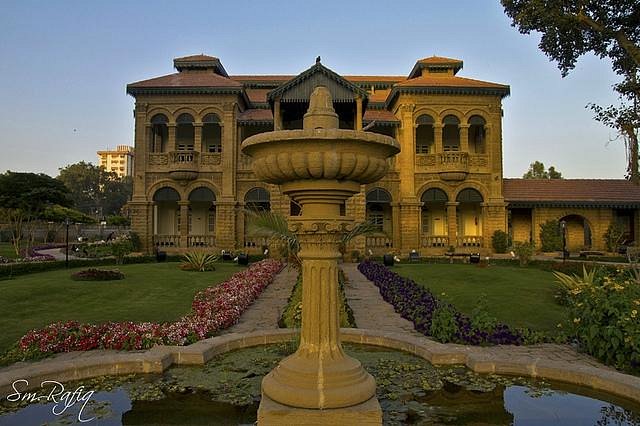 Next in the line, comes the residency of our national hero Quaid-e-Azam's house that now has turned into a museum. Interestingly, the newly upgraded structure gives a more aesthetic and idyllic look; all the items well persevered. A tour guide will give you a complete walkthrough of the building.
The museum closes on 14 August and 25 December, while the gallery remains open. If you are a genuine history lover, this place is for you.
This place is located on Fatima Jinnah Road, Cantonment Karachi, or nearby PC Hotel.
Mohatta Palace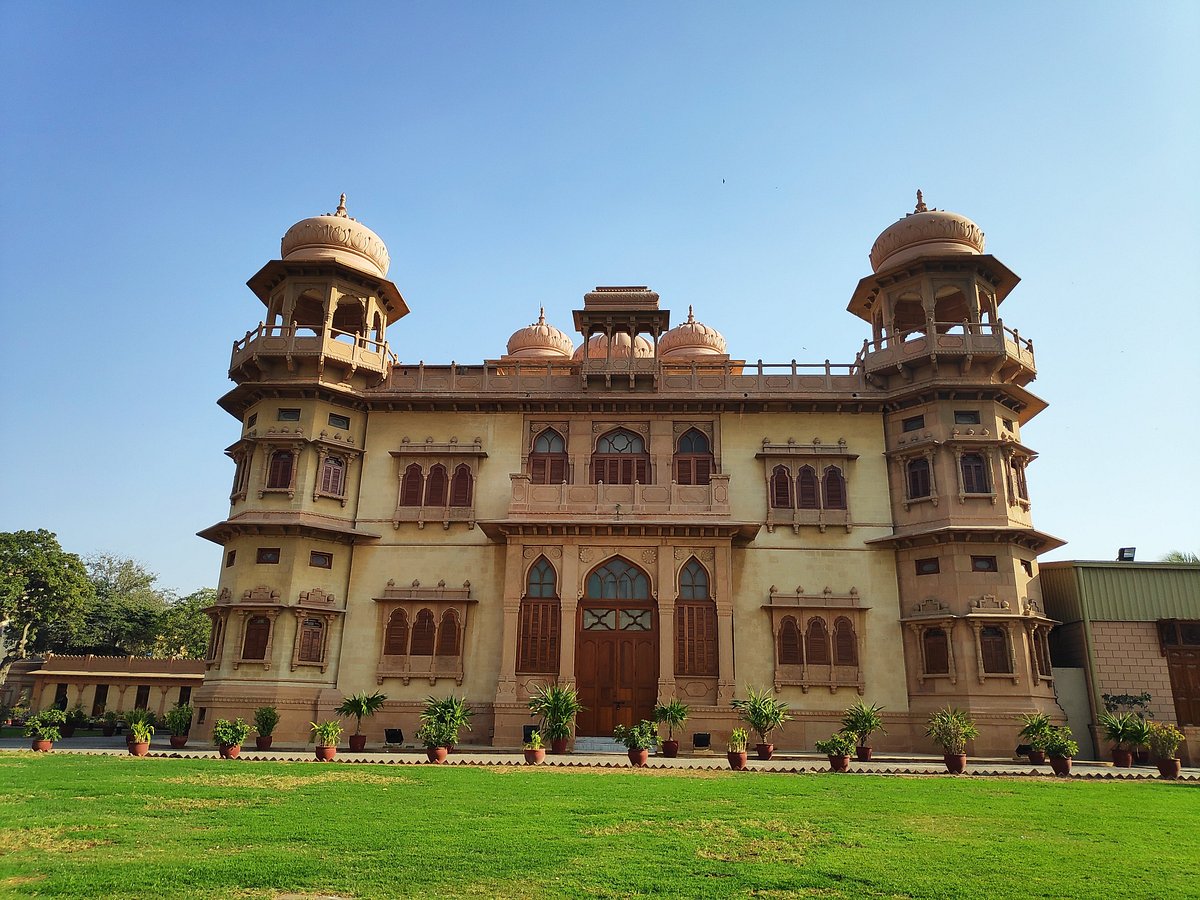 Mohatta Palace is another historical monument located at Clifton Karachi. This place was built for Rai Bahadur Seth Shivratan Mohatta in 1927, who was a rich Marwari businessman in Karachi. Significantly, it Covers a massive territory of approximately 12000 square yards. Moreover, this place speaks of the lavish lifestyle of the Mohatta family.
Another name of this place is Qasr-e-Fatima. Moreover, the carvings, designs, lash green gardens makes you speechless. Believe me! it is gorgeous.
Charna Island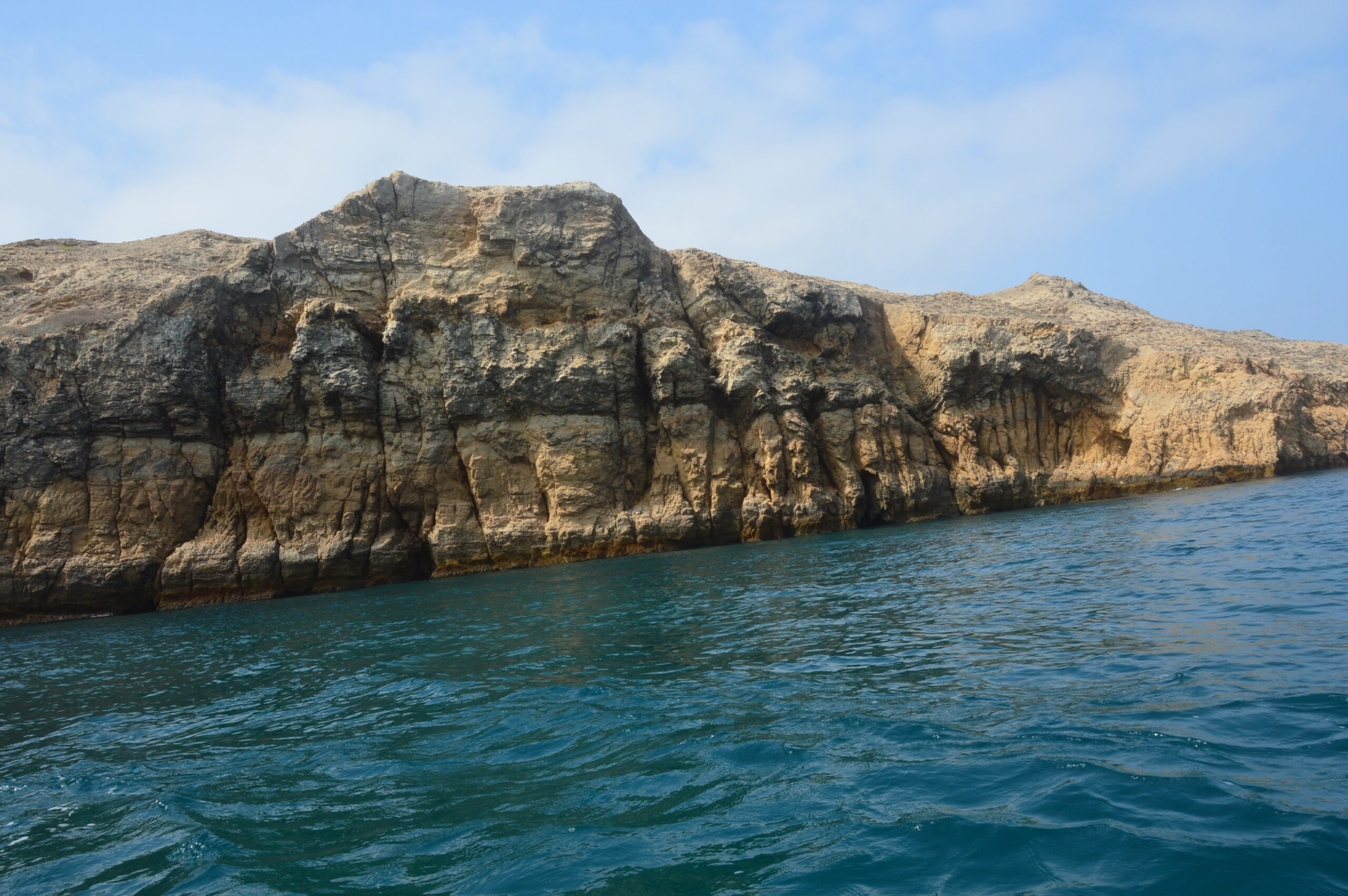 Let's dive into the water now, for this Karachi Charna island is a must-visit. Charna Island fills with turtles, snakes, fishes that live in warm water. The island contains numerous reefs and an abundance of coral fishes. The water of the island is crystal clear, but unfortunately, people are getting careless about its beauty.
To visit, you have to book wooden boats from Mubarak Village with a time duration of 45 minutes to reach your destination. Surprisingly, Charna Island is my personal favorite.
TDF Ghar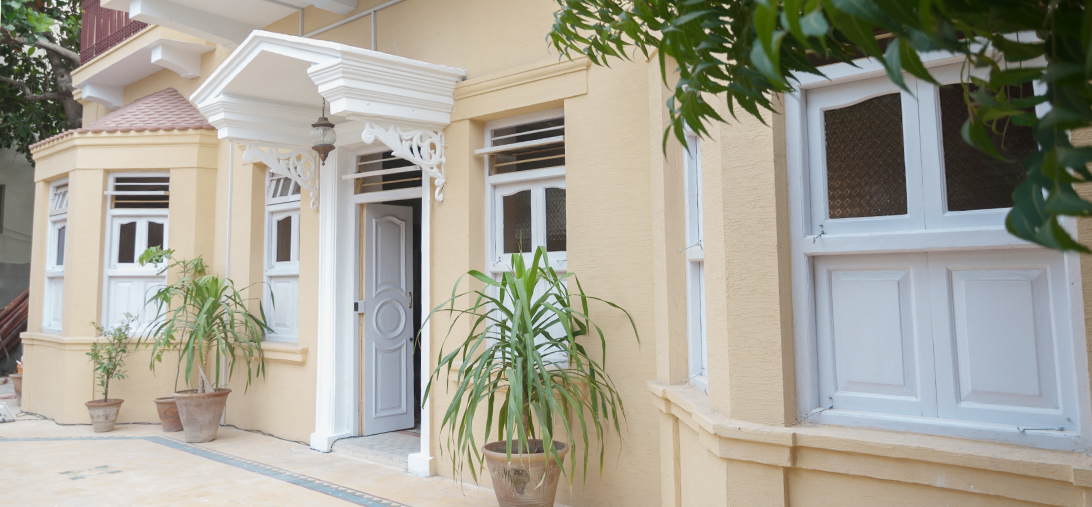 Do informal learning spaces interest you? If yes! TDF Ghar (The Dawood Foundation) is open to the public to promote informal learning spaces in Karachi. Interestingly, it caters to retain the history and heritage of the city of lights. This place will give you the best photoshoot spots for sure.
Many clothing brands take promotional photoshoots there. Also, you will get a chance to get selfies with your favorite celebrities. It is located at M.A Jinnah Road, soldier Bazar, Catholic colony Karachi.
The Chaukhandi Tombs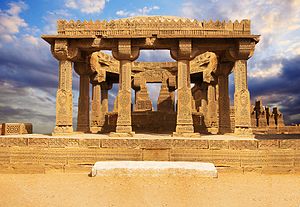 This place is for students who are studying archeology. Congratulations! You found out a gold mine. The Chaukhandi Tombs are famous for their sandstone carvings. Apparently, the symbols signifying gender, status, hierarchy, and trade.
Caution! Please avoid visiting at night, otherwise, something may haunt you and you may and start moving like a ghost. I didn't say, locals, believe this to be a rumor roaming around for centuries.
Interestingly, many documentaries showcase this beautiful place. It is located at N-5 Near, Landhi Town Karachi.
The Frere Hall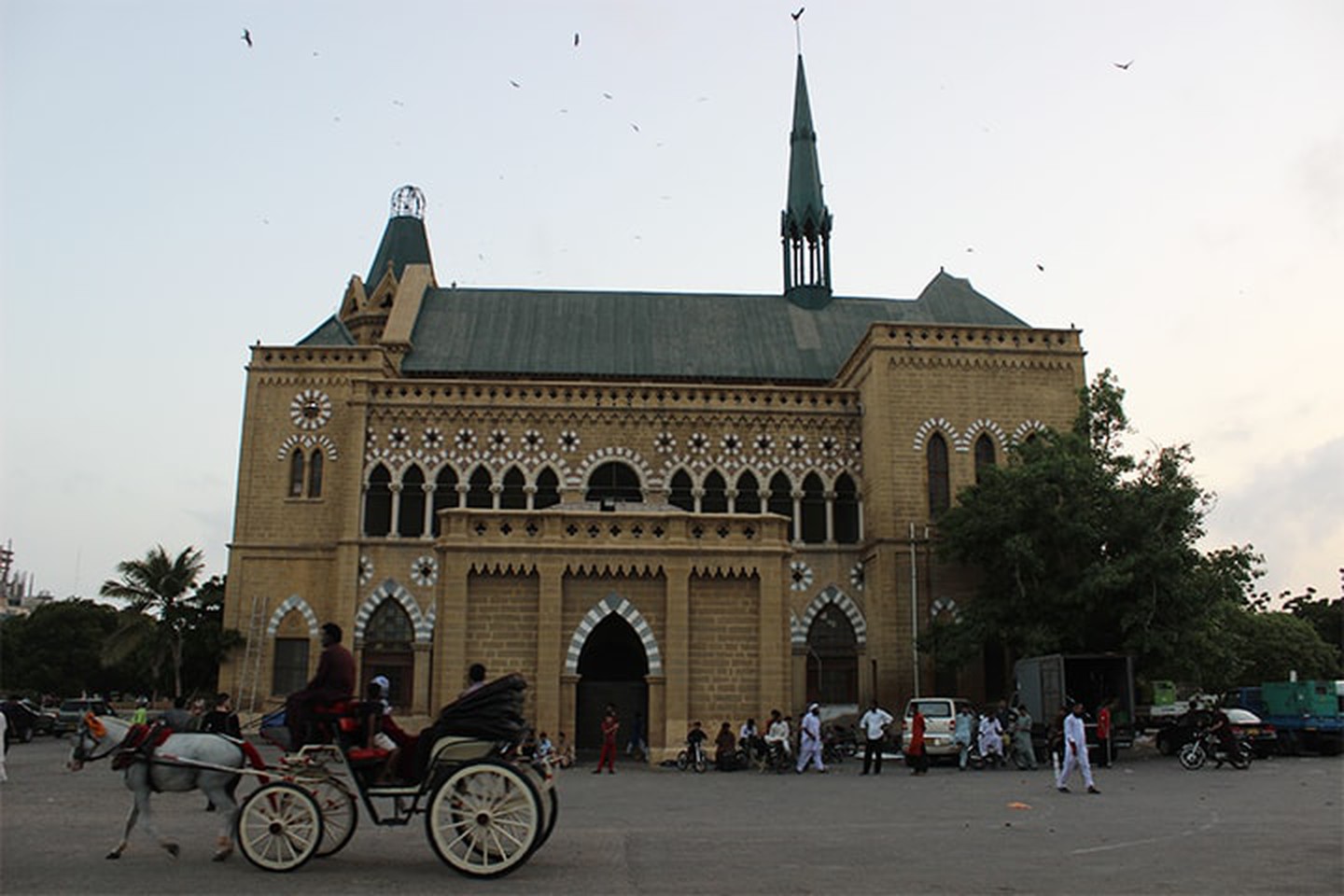 Visited Karachi and you left Frere Hall behind? You don't want to say this later, do you?  Interestingly, it stands among one of the most visited places by local and foreign tourists.
Frere Hall is of colonial heritage. Built-in the late '80s with yellowish limestone, this building is made by public donation. This building ensures British legacy and colonial heritage. Moreover, this place now contains a library with an abundance of collections. It is located at Fatima Jinnah Road, Saddar Civil Lines Karachi.
Conclusion
To conclude, Karachi is the city of lights and has numerous places to visit and have fun. Start from the north and move till the end of the south, you will be quite amazed. By the beauty, historical landmarks, breathtaking sea views, markets, museums, and whatnot.