Did you know a new, revolutionary mall is making its marks on the maps of Islamabad?
Since I am a huge fan of stepping out for an old-fashioned shopping spree, a new mall is exactly what I'm waiting for! a good one, that is!
Though it is convenient to shop online, nothing can replace the excitement and joy of stepping into a large mall. Especially one with all your favorite shops under one roof.
With that said, guess what guys? Zameen Ace Mall is opening soon and we can't wait for that to happen!
The Opening Ceremony created a Buzz!
In short, when Zameen developments announced the opening of a groundbreaking mall in Islamabad, I was over the moon! The official ceremony was held in Islamabad on July 11th, 2019.
The chief guests at the ceremony were the CEOs of Zameen.com and officials from Ace Group. This ceremony took place in Sector J, DHA, Islamabad-Rawalpindi, Phase 2. One of the significant highlights of this landmark was the simultaneous inauguration of the on-site sales office.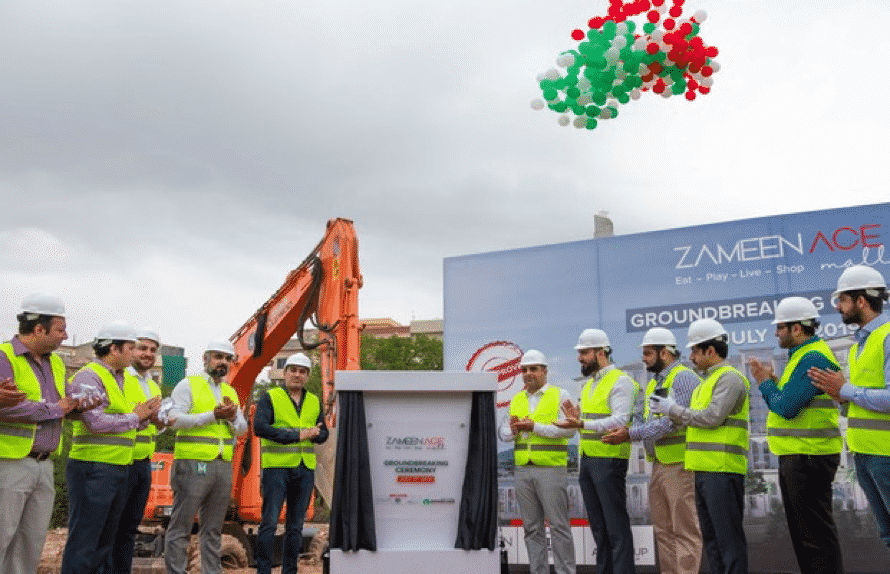 It's a Joint Venture!
Apparently, this is an international joint project headed by Zameen Developments, which is an Islamabad-based development company, Ace Group and a UAE-based group, MIH.
Hence, with big groups joining hands for this project; expectations are understandably high!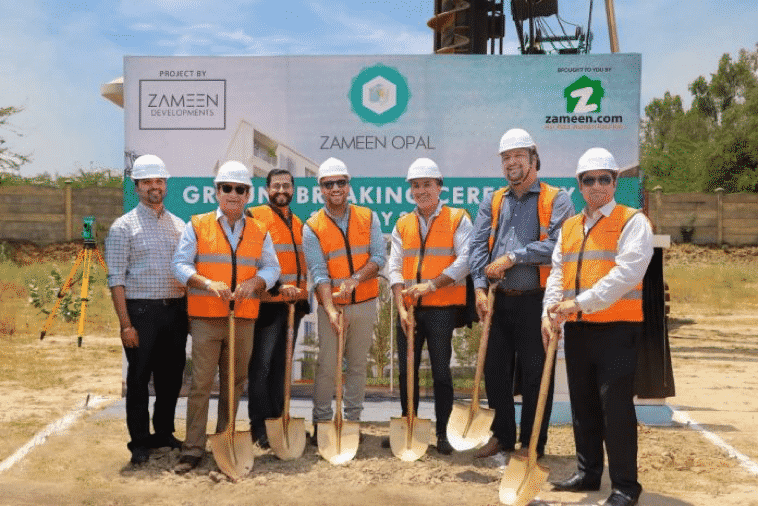 Consequently, this project has sent quite a buzz amongst shopping enthusiasts and there is a good reason for that. It is a one-of-a-kind, mixed-use property venture where both commercial and residential spaces are blended together. Need I say more?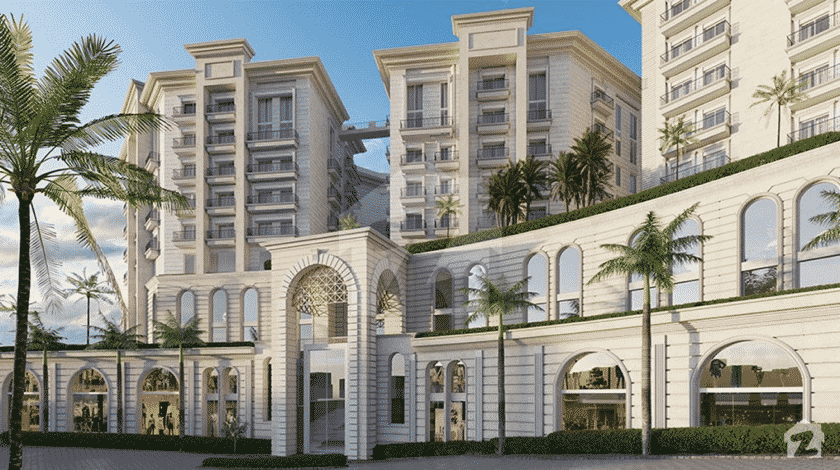 What can you expect?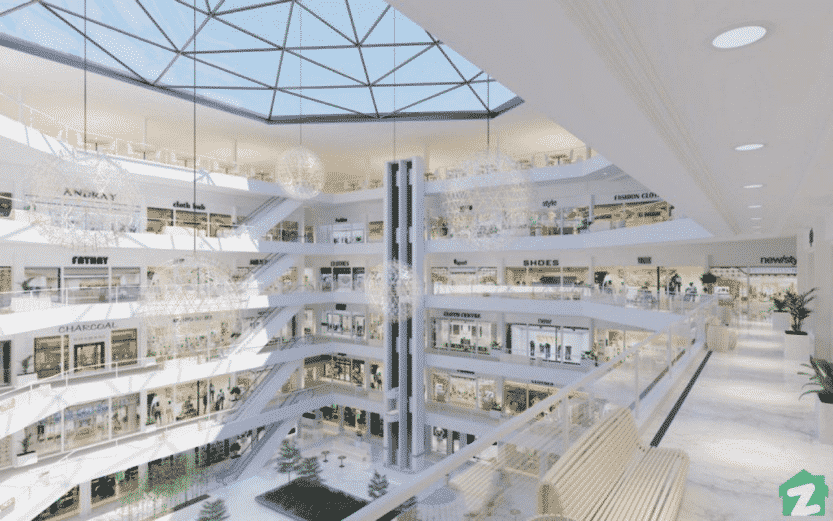 Imagine residing within the same building as a shopping mall! Cool, isn't it?
This project is bringing a lot for the people of Islamabad, besides a high-end mall. to enumerate, from offering residential apartments and split-level penthouses to hotel apartments; you name it and it is there.
The mall will not only feature all the branded and popular retail outlets but will also have a hypermart and a multiplex cinema!
What else, you ask?
Other facilities include a swimming pool, fitness club, sports bar and most importantly, a dedicated parking lot which will accommodate around 800 cars at a time. This is a huge deal as parking is one of the most common and irritating issues faced by mall-goers of Pakistan.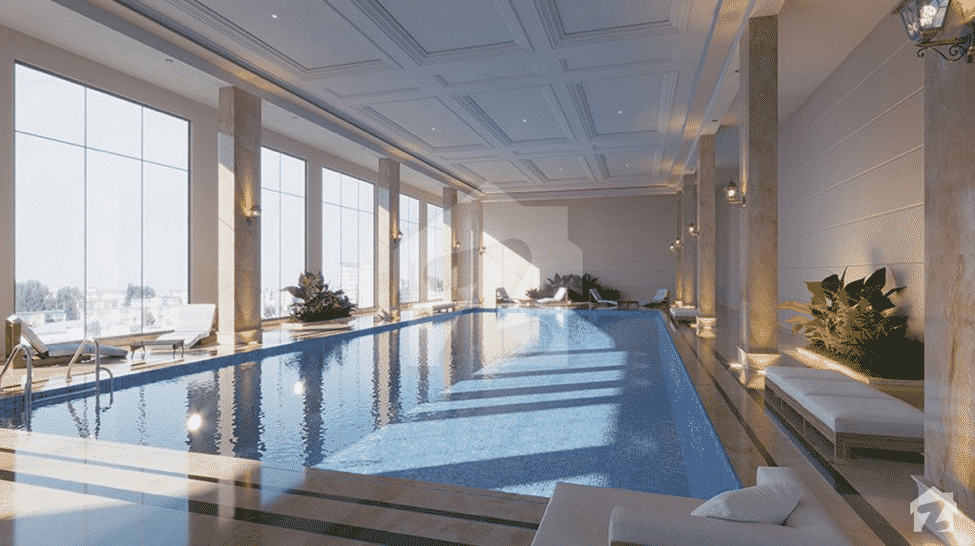 Surprisingly, this multi-purpose building is being built on 10,000 square yards of land and the most special aspect about this mall and residential building is its location. on the other hand, it is strategically located and can be easily accessed from Saddar, Rawalpindi and T chowk Rawat.
In fact, it is also linked directly to Islamabad Expressway and is just a minute's drive from G.T road.
Other Special Features?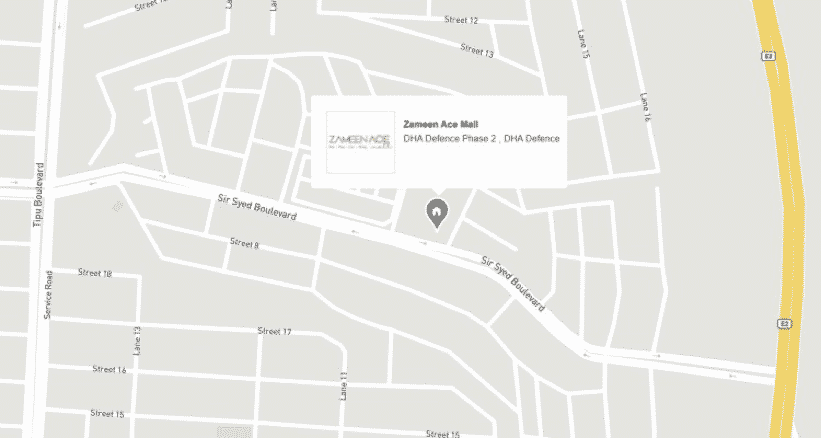 Interestingly, another special feature about Zameen Ace Mall is that it is close to the top tier schools in Islamabad. So if you plan on investing in one of the residential apartments, you don't need to worry about your children's education.
In addition to this, according to Zeeshan Ali Khan, CEO of Zameen.com, this project is a refined combination of a contemporary hotel, shopping and living experiences. The main purpose of such a project is to make optimized use of available spaces and promote a culture of mixed-use developments.
Zeeshan Ali Khan further highlighted that four such projects are planned for this year, out of which two are already under construction in Lahore and Islamabad-Rawalpindi.
Ace Group CEO, Usman Zafar Cheema, lauded the partnership between Zameen Developments and Ace Group. Above all, he reiterated the importance of having multipurpose buildings in the city and how they are ready to take on this challenge.